10 Best Laptops For Engineering Students & Engineers – 2020
What are the best laptops for engineering students or engineers ?
Whether you are into electrical , mechanical , computer , civil , software , chemical , aeronautical or even an aerospace engineering , you're probably thinking that most laptops out there are not capable of running all the different software engineers encounter during their studies.
I had the exact same thinking when I started my engineering studies. I was afraid whatever laptop I ended up with wouldn't be able to keep up with the projects/programs I'll encounter unless I spend all my rent money on some thick heavy brick with the latest graphics card and processor jammed into it.
Before you even look at those monsters…
Remember that depending on your particular field of studies the software (therefore the kind of laptop you'll need) will vary.
If you are an electrical or computer engineer, you'll probably just deal with programming languages such as C++ and circuit simulators (SPICE) which most laptops out there should handle without issue.
But if you are a mechanical/civil engineer you'll definitely definitely deal with CAD & CAE software in which case you might need a powerful laptop….
Let's leave aside this "hardcore 3D software" and your field of studies for a second…
And remember that you'll also be a college student. That means dealing with bunch of classes that will keep you staring at the screen for hours trying to understand the solution to a problem you couldn't solve.
Wouldn't it be nice to find a laptop that could help you to graduate rather than just run this hardcore heavy 3D Software that you will only encounter in 2 to 3 classes? (Just 2 or 3 classes? Yes…more onto that later).
What kind of laptop can do that?
A portable one so you can bring yours everywhere and really long battery life so you never run out of juice. Battery is actually more crucial if you don't wanna waste a lot of time…doing nothing and staring at your phone.
Unfortunately….
That's not what you read around the web.
As a matter of fact, if you browse around other sites a little bit too muc, you'll definitely fall into the trap that you actually do need a powerful, expensive 10lb laptop. This makes the process of buying one… not just complicated but scary because those laptops cost an eyeball.
But the truth of the matter is….
Unless you are already working an engineer(using CAD or CAE software), you don't need any of that. As you'll find out in this post, that stuff is optional.
On the other hand, if you have a lot of cash, forget about "powerful laptops". Spend all of it on the most portable yet speedy laptop with the longest battery life you can afford. Save for 2 or 3 programs, all modern laptops can handle preety much any engineering software out there.
Again this doesn't apply if you are a professional working engineer or a student doing a concentration with heavy CAD/CAE courses. Then yes, you are going to need a heavy brick.
If you still doubt what I'm saying you can check the last section of this post where I go through every engineering field, classes taken, software used and the kind of stuff you'll be doing with such software (AutoCAD, Revit, SolidWorks,etc).
Recommended Hardware for Engineering Students & Engineers
I know most of you just wanna be told what to buy though so I'll try to summarize that section here (you can still check details at the end!).
For laptop buying purposes let's divide engineers into 3D and 2D engineers.
If you are a CAD engineer(civil, mechanical, aeronautical) then you are a 3D Engineer and may have to worry about specs (just a dedicated graphics cards really).
2D engineers (electrical , computer, chemical, software and so on) can settle for pretty much any modern laptop that can run Windows.
To be more specific , I recommend the following specs:
RAM
All engineers should aim for 8GB RAM. This will prevent any lag situation with your software & the number of web pages you have open.
CPU
Intel Core i5/AMD Ryzen Chips and above for both 3D/2D Engineers. 2D engineers can settle with core i3 and other AMD procesors if they're short on cash.
SSD
If you wanna be succesul in all of your classes you're gonna need the reading/writing speeds of SSDs(this will max out productivity).
GPU
Any GPU with 2GB vRAM(in other words any GPU released within the last 3 years, yes any) for 3D engineers only!
2D engineers do not need to worry about graphics card.
Lastly, only professional engineers should consider workstation cards (even then it might be too much).
Display
Size: If you are going to be staring at this thing for days, why not be kind to your eyeballs? Get at least a 13" display, with a matte display if you can (or set brightness to low levels).
Resolution: 1080p for all engineers. This will give you enough workspace area & will scale up nicely with any software out there. Avoid 4k resolution displays like the plague( you will anyways, they cost an eyeball).
*If you are still not convinced with these recommendations, you can always check the last section for more details.
Weight
Probably the most important feature. As light as possible. Keep it around 3lb (the ligther & more the powerful the laptop the more expensive it becomes)
Top 10 Best Laptops For Engineering Students & Engineers
In this list I'll try to make it easy and label which laptops are for which field.
I'll start with the lightest & more powerful ones (consequently the most expensive ones) first and end with the heaviest & most powerful (which only professional 3D/CAD engineers should consider).
Note:
Best for your degree
May need another computer for CAD software, read the description carefully.
---
Best Portable Laptop for Engineering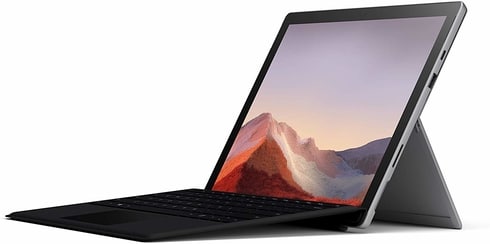 Core m3 , Core i5, Core i7
4GB-16GB RAM
Intel HD/Iris
128GB-1TB PCIe NVMe SSD
12" IPS 2736×1824
1.7lb and above
+11 hours

This table has the latest best deals for 3D engineers ( 2D engineers can use them too). If you are a student who can't afford a Surface Pro and wants a dedicated GPU, you can grab any of them, regardless of your field. If you are an actual engineer, only consider the blue ones. For those engineers needing workstation GPUs instead of consumer GPUs, check laptops 7-10
Okay I know what you are thinking now. "The Surface Pro , Come on, Ok this guy is crazy".
But why don't you do yourself a favor and check around the web or social media (reddit and forums) first. You will find hundreds of engineering students going on and on about awesome and cool the Surface Pro is for every single one of their classes.
In fact, you'll never hear an engineering student complain about the Pro. As of today, it is still one of the most popular, if not the most popular, laptop (or convertible laptop) across all engineering students today.
Performance
Don't be fooled by the way its looks or how small it seems to be.
It can run 99% of the engineering software you'll come across just like any windows laptop.
Either way you can configure it depending on how much power you think you are gonna need.
The processor can range from a weak m3 core processor with 4GB RAM to a core i7 late generation processor with 16GB RAM and 1TB SSD.
I really don't think you should go all out and go for the highest configuration though, as long as you get a Pro with 8Gigs of RAM you should be alright.
Display & Design
What makes it so popular is actually the design. Especially the weight and battery life, students are capable of taking this thing with them anywhere and anytime.
That and the fact that the Surface Pro can replace all of your school supplies: notebooks, textbooks, pens, erasers, highlighters, etc.
This is because it does have the most realistic note taking feel among all convertible laptops out there and the best & seamless combination with OneNote (this is a laptop made by Microsoft after all). What's OneNote? It's a program that'll keep all of your notes and assignments neatly organized and easily accessible for you to write on.
You don't have to use this tablet-like and note taking feature though. You can just use it as a full blown laptop if you keep the external keboard attach to it, Why buy if I'm not gonna write on it then? Well it's super portable!
Be aware that the Surface Pro does not come with a dedicated graphics card which might be an issue if you need to run CAD software (in reality most 3D projects will run with no problems but there might be a few projects that will need you to either use a laptop with a dedicated graphics card or just head to the computer lab).
Electrical , Computer , Chemical , Software
Civil, Mechanical , Aerospace & Aeronautical Engineers*
*ANSYS/SolidWorks/Civil 3D/Revit projects and assignments can run on the Surface Pro provided that they're undergraduate level .
*CREO, CATIA projects will need the SurfaceBook.
---
Best Portable Laptop For CAD Engineers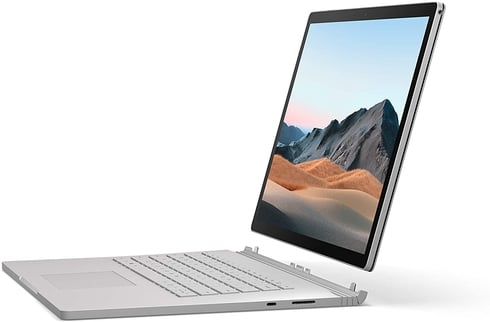 Quad Core i7 10th gen
16GB-32GB RAM
NVIDIA GTX 1650/1660Ti
256GB-2TB NVMe PCIe SSD
12.5-13.5" Pixel Sense (3000×2000)
3.62lb
7 hours

Electrical , Computer , Chemical , Software
Civil, Mechanical , Aerospace & Aeronautical Engineers
If you are a 3D Engineer and you are not willing to use the computer labs from time to time, really wish to run pretty much any project or engineering project software on your laptop or if CAD/CAE simulation/modeling will be your field of specialization, then you still can have all the benefits of the Surface Pro and do all of that with the Surface Book 2.
The Surface Book 3 has pretty much the same design as the Surface Pro however in terms of performance is on a whole different level (its full power which "is over nine thousand" might be in fact too much for engineering students – but there's no way to configure the graphics card to a lower level).
Like the Pro, it is configurable in terms RAM/CPU/Storage. However it can support a CPU up to 4.2 GHZ for clock speed, we are talking about one of the highest clock speeds among laptops here.
The GFX which is really the spec that matters when it comes to "3D Modeling software" is pretty powerful too (it's not an entry level card). You have two choices in fact :
The GTX 1060 which is the best consumer card for all CAD software today (no advantages going for 1070GTX or 1080GTX from my experience). Even professionals 3D Modeling Engineers will be able handle 90% of their projects with the 1060GTX.
And the slightly weaker 1050GTX card which is a lot cheaper but definitely enough for all engineering students dealing with 3D Modeling CAD software.
I really believe only working engineers should bother with the 1060GTX model (they actually have the cash to buy it anyways).
Display & Design
Unlike the Surface Pro, you can also configure the display of the Surface Book 2. You can either get the 15" with the 1060GTX or buy the cheaper 13.5" version with the 1050GTX.
Both models have the same crazy high resolution that even surpasses the latest MacBook Pro retina display (3000×2000), though this is just aesthetics not useful for engineering or anything else other than watching movies.
The battery is just below the surface Pro, 8 hours tops. This is expected because it is running a more powerful CPU & a dedicated GPU.
Like the Pro, it is entirely made of aluminum and a convertible laptop for you to draw/design/take notes on the fly…etc.
I almost forgot: both the Surface Pro and the Surface Book will allow you to get a docking station so you can work with an external display (to make it a full blown desktop back at dorm/home). In fact, you can even throw in a dual screen(two monitors on top of the Surface Screen) set up to have the ultimate productivity environment.
---
Best Windows UltraBook For Engineers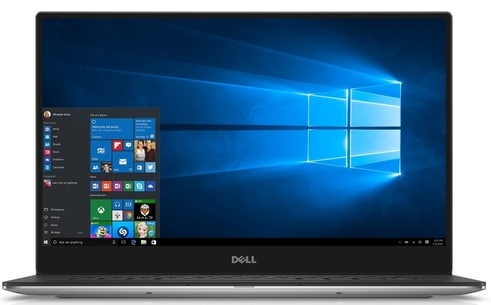 Core i5-8250
8GB RAM DDR3
Intel HD
128GB SSD M.2
13" full HD 1080p
2.7lb
11 hours

Electrical , Computer , Chemical , Software Engineers
Civil, Mechanical , Aerospace & Aeronautical Engineers*
If you are not into convertible laptops then the Dell XPS 13 is really the best windows premium ultrabook you'll find.
Performance
Just like the Surface models, the specs can be configured depending on your budget.
It starts with a core i3 processor with 4GB RAM and 128GB SSD and up to core i7 1TB SSD 16GB RAM set up. I assure you that the configuration presented here (i5 core, 8GB RAM and 256GB) is more than sufficient to run all of your basic engineering applications without any lag or issues whatsoever.
Even the Core i3 will be do just fine if you aren't running 3D CAD/CAE software.
Note that none of its configurations have a dedicated graphics card, as a result the performance with 3D CAD software will be limited but you'll get through most of it save for a few projects that you might see during your last two years(I'm only refering to 3D engineers who are considering buying it despite the lack of a dGPU).
If you do want to deal with large CAD projects and you are reluctant to use the computer labs then you might want to invest on the DELL XPS 15.
Display & Design
The reason why I would consider it with that huge price tag on it is really the weight (only 2.8lb) and thinness. It's equivalent to the MacBook Air but with Windows on it.
Note that there are two versions of the Dell XPS series: a touchscreen 4k resolution display and a full HD (1080p) resolution display. For engineering applications & assignments stick with the configuration recommended here (full HD non-touch) you'll have far more battery life with it and still have money left to buy a decent phone.
Both versions come with a fingerprint scanner…which is not useful at all. Maybe if you want to look like a cool engineer working on a top secret goverment project in the library. Make sure you look to your left and right before you use the fingerprint scanner to log in !
You may actually work in government funded research projects as a volunteer in engineering school but that still doesn't make a fingerprint scanner useful, it just makes logging into a computer faster because you don't have to type a password.
* Solidworks will run just fine on the Dell XPS 13 as long as your projects remain very basic (undergraduate level) and do not deal with large amount of components despite not having a dedicated GPU.
---
Budget Laptop For Engineering Students
Core i5-8265U 3.9GHz
8GB RAM DDR3
Intel HD
512GB PCIe NVMe
13" full HD Anti-Glare
2.6lb
11 hours

Electrical , Computer , Chemical , Software
Civil, Mechanical , Aerospace & Aeronautical Engineers*
I know the Surface models & Dell XPS 13 can be quite expensive.
I put the ASUS ZenBook here because despite being quite powerful and very very portable it's more affordable.
Performance
Despite being cheaper the performance is on par with the Dell XPS 13 above.
Although this is note a Core i7, neither is the Dell XPS 13's processor, modern processors today have way too much power and an 8th gen core i5/Ryzen Chip has infact way too much clockspeed for the engineering software you'll encounter in school.
The best thing about Core i5 or Ryzen chips is that despite being fast as hell they'll give you way more battery life than higher end processors.
The ZenBook also comes with the latest and fastest SSD jammed into just like any premium laptop reviewed before. This means your computer will still turn off/on in literally 3 seconds flat and launch software in a blink.
Again the only drawback, is the lack of a dedicated GPU, which "some" mechanical, civil & aeroespace engineers may need for 2 or 3 classes during their third or fourth year. The rest of you will be fine without it.
Display & Design
There are no drawbacks in its display. It's still full HD (though not an IPS screen) but it has a matte finish, which should make it easier to stare at for long hours .
All other premium features( backlit keyboard, aluminum chasis) are also included.
While all the specs above are pretty standard among premium laptops, the weight and thinness is quite surprising for the prize and the specs it has: 2.6lb (almost the weight of an 11 inch MacBook Air).
No it's not that "thin", it still has all the ports you'll need (or you won't need):USB Ports, HDMI, mini VGA, SD Card Reader.
---
Best MacBook For Engineering Students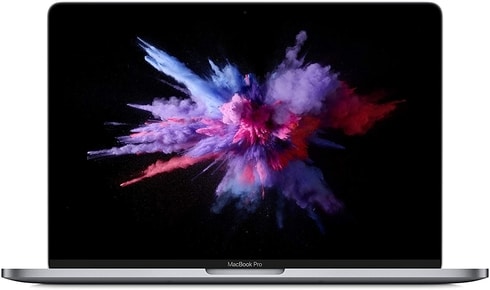 Intel Core i7-Core i9 3.3GHz
16GB-64GB RAM DDR4
Intel Iris 550 Graphics/AMD Radeon 5500M
512GB-2TB SSD
13"-16" Retina
3.1lb
10 hours

Electrical & Chemical & Software and Computer Engineers
Mechanical, Civil, AeroSpace, Aeronautical
There's a huge misconception about Apple computers for engineering. Despite what you've read and heard online, the MacBook Pro is NOT a bad move for engineering.
Sure you'll have compatibility issues with some software encountered during your curriculum(actually most of it) but that doesn't stop many engineering students from buying it.
If you've been to college already, you've probably noticed a lot of engineering students sportingthat shiny apple around. In fact, I did fine with a MacBook Air during my last two years.
That's because you can always install Windows on it if you ever see the need to and switch back and forth between OSX and Windows 10 and no it's not that hard, Windows 10 is just one button away with the MacBooks. Besides eliminating compatibility issues with Windows Software, programming is a breeze with OSX…so you will definitely want to switch back to OSX most of the time.
Performance
Performance wise MacBoks don't fall behind powerful windonw laptops. Apple is always on the look out to deliver the latest technology in their devices.
For example, virtually all their SSDs have the same speed as PCIe- based SSDs which makes dual booting into Windows happen in a flash and they had this technology for several years.
As for RAM & CPU, you can configure it to whatever specs your parents..cough I mean YOU can afford .
The model presented here should be enough for most of your engineering applications: 128GB SSD, 8th Core i5 core and 8GB RAM. You might find the 128GB a bit too short if you plan to dual boot into Windows so go for the 256GB model if you can afford it.
If you can't afford either, you should consider buying a refurbished MacBook Pro. No they are not repaired nor defective , heck I wouldn't even call refurbished MacBooks "used" because they are pretty much new, will last you all those 4-5 years you'll spend in school and I bet you might even resell yours after you graduate and buy yourself the latest one at that time. your 4 years.
If you can't even afford a refurbished MacBook Pro, consider buying used older models, they're all powerful enough for today's software and yeah they'll last you several years too.
Just remember whenever you buy a laptop, make sure it has at least 8GB RAMso you never run into lag with whatever software you're using.
Display & Design
MacBooks don't just look good, they last forever because they have a rock solid bullet proof design.
This will makes them more resistant to the all physical damage they'll have to endure when you check your first semester's final grades online and all the dmg they'll take during those stresful final exams.
I actually like the fact that their chargers have a magnet-like port that can be easily unplugged.
Why? There are always always a lot of dudes tripping over charger cables left on the floor in the library especially during finals. Rarely, though it happens, a windows laptop will come out of the table flying 3 meters across, not MacBooks.
The best part about them is that all models have epic batteries (+10 hours at least), beautiful displayss (retina resolution), the best keyboards on the laptop market and the best touchpads too while remaining quite portable +/- 3lb.
Again , if you still want it and can't afford it, you can never go wrong with a MacBook even if it's certified refurbished or last years models as long as you buy one with 8GB RAM of RAM.
A quick reminder:
Electrical, Computer, Chemical and Software Engineering:
For any other software that's not compatible you will just have to dual Boot into Windows or use Parallels. This may be a hassle for some engineering students but if you are a Mac User and you love the MacBook Pros you'll easily put up with it, I know I did. Plus if more of programmer than a 3D designer, then Macs are even a better choice.
You won't need to go for the 15" Version which is more expensive and heavier, the model presented here will be fine for all of you. In fact, a decently specced out MacBook Air will do fine as well.
Mechanical, Civil, Aerospace, Aeronautical Engineering:
SolidWorks,CATIA,ANSYS,Revit, Civil 3D are not available on a Mac, so you will have to dual boot to use them. You will need the 15" version or 16" version if you want to run any project/model size. These higher end models have either an AMD Pro Vega 55X or a Radeon R9 card as a GPU and much more RAM. If you can't afford the 16" monster version, you should have no issues with all non-3D software and small/simple 3D projects with the 13" version reviewed here as long as you dual boot into Windows
---
The following 3 laptops are for those on a tight budget. Although they're very affordable, they will lack the portability the premium laptops above have. Nevertheless they still have enough power for all the engineering software you'll encounter whether you want to run 3D software or not.
Best Budget Laptop For CAD Engineers
Core i5-8250U 3.4GHz
8GB RAM DDR4
NVIDIA MX250
512GB PCIe SSD
15" full HD TN
5.3lb
11 hours

Electrical , Computer , Chemical , Software
Civil, Mechanical , Aerospace & Aeronautical Engineers
Performance
This is the best budget laptop for any engineer looking forward to run 3D models on a laptop. For around 600 bucks, you'll get a pretty high end processor just like any premium laptop has and the most recent entry level graphics card: the Mx250. On top of that, you also get the fastest SSD type in it.
If for some reason you can't even afford this mode, you can look for older models with the MX150 GPU on it. Both the MX150 and the MX250 (and the 940MX) will let you handle pretty much any engineering project you'll encounter during school.
I know how much people , especially guys, would liek to have a full blown powerful laptop with a dedicated GPU even if they are not going to run 3D models. If you are an electrical engineer or a 2D engineer, please do yourself and don't buy this model because you'll start doing some gaming on it and see your grades drop like stones in a well.
Display & Design
What I personally like about the Acer Aspire E5 series is how easy they are to upgrade. If you for some crazy reason want to add 8GB or even 16GB on top of the 8GB it comes with you can just remove one screw and voila it's open for an upgrade.
You can also jam another storage device (perhaps a spacious 1TB HDD/SSD).
As for the display, it's got everything you'd find on higher priced models: full HD + IPS and a matte finish to take care of your eyeballs.
Again, this is a budget laptop (one of the many I have today). It is made out of plastic though, that's one of the reasons why it's cheaper (besides being quite heavy(6lb) ).
This is the trade off you'll have to face when looking for higher performance at a cheaper price: less portability & average design, not much you can do about it.
---
Best Cheap Laptop For Engineering Students
AMD Ryzen 3 3200U 3.5 GHz Dual Core
6GB RAM DDR4
Vega 3 Graphics
128GB PCIe NVMe SSD
15" full HD IPS 1080p
4lb
10 hours

Electrical & Chemical & Software and Computer Engineers
Mechanical, Civil, AeroSpace, Aeronautical
This is an even cheaper but mostly directed to engineers not dealing with CAD/CAE software.
Performance
Leaving the GPU aside, the specs are similar to the Acer Aspire above. Although its CPU is a dual core processor, it has about the same clock speed 3.4GHz with turbo boost. The Ryzen chips are actually more efficient using turbo boost and you'll be hitting that speed most of the time.
Unlike last year's model which had 6GB for RAM , this one already's been upgraded to 8GB. So If will not finding it sluggish even after throwing some serious multitasking(i mean going nuts with the #of tabs, MatLab, Skype, iTunes, youTube all at the same time).
You can also upgrade it by installing another RAM Stick (make sure they're both from the same brand and type , the CPU will work more efficiently that way).
This year's model does have an SSD which is unheard for 350$ . You can also add an aditional storage device to it just like you would with RAM.
Anyways, the lack of a dedicated graphics cards is really what limits this laptop to 2D engineers. If you are a 3D engineer and plan on using your laptop for 3D CAD projects, you'll definitely have to deal with lag when using viewport (rotating models/maps), no matter how much you upgrade the rest of the machine.
Display & Design
Since this is a budget laptop, like the Acer shown above it is made of plastic. That's not alarming though, just make sure you don't drop it more than 3 times because the motherboard won't survive the hits.
The display is pretty impressive for 350 bucks. I don't know how they managed to do (I'm assuming this is because the Ryzen Chips are "cheap" yet powerful ) but its got a full HD IPS display with the bonus of having a matte finish .

Unlike last year's model which weighted more than 5lb, this year's model is quite light at 4lb. It's definitely a little more portable than the average 15" bricks you'll find from other brands.
---
Best Lenovo Laptop For Engineering Students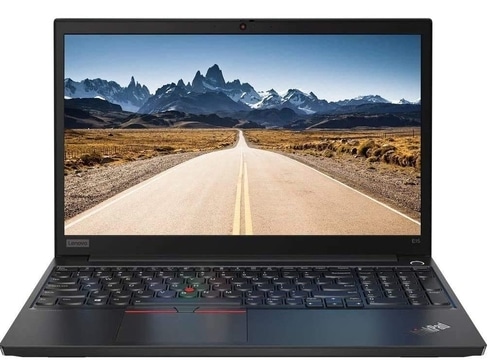 Core i5-10120U 4.2 GHz
32GB RAM DDR4
Intel HD 620
1TB SSD
15.6" TN FHD
4.3lb
10 hours

Electrical & Chemical & Software and Computer Engineers
Mechanical, Civil, AeroSpace, Aeronautical
Lastly, you can't really leave Lenovo out of the picture especially for engineering. The favorite brand for all working engineers (and a huge part of the student community). In fact, you'll probably see this laptop in your department's website as one of the recommended ones to go for. That's because Lenovo's have a really good reputation when it comes to customer support (along with Macs) both outside your school and inside too.
Plus they're pretty durable brands (the windows Equivalent of Macs) and have a wide range of ports, plus awesome keyboards and trackpads. They're also more linux compatible than your average windows laptop.
Performance
The specs can be configured to pretty much any RAM, SSD size and clock speed you want. Ranging from an 8GB all the way 24GB for RAM, 128GB to 2TB SSDs and up to a 10th generation Core i7 processors. Unfortunately, none of their models have a dedicated graphics cards so this model is mostly limited to 2D engineers.
Whatever model you go for just make sure you have 256GB space and 8Gigs of RAM and you'll be ok.
Display
Again the main reason why I am listing here is its design. Lenovo Thinkpads are known among the geek community to have have great durability, top notch keyboards, rock solid builds and long battery lives. I
And of course their connectivity, it has every port out there you'll ever need (including the old fashioned Ethernet Port). Electrical & computer engineering who love to around with external devices & circuitry like the guy on the main pic of this post will might need all of those ports.
The display? Don't worry, it's got all the specs you'd expect a 1000$ laptop to have.
The only real down side is their portability, they are not that lightweight but this is expected for a 15" laptop with a military grade design.
---
This is the end stop for engineering students, don't even contemplate on buying the laptops mentioned from here on. You'll just be wasting your parents hard-earned.
Professionals engineers can proceed to consider these last two.I am sure your company has enough cash to afford them anyways.
Best WorkStation Laptop For Engineers
Core i7-9750H Six Core up to 4.5GHz
16GB RAM DDR4
NVIDIA Quadro P620 4GB
512GB NVMe
15" full HD IPS
5.95lb
4 hours

These last two laptops are probably what you see being recommended around other sides along with the most powerful gaming laptops with monstrous graphics cards & specs such as the
Acer Helios Predator
or the
Lenovo Legion Y700
.
Honestly speaking (take it from someone who's been there and done that) these are aimed for professional engineers dealing with very specific & very large models or special plugins that will otherwise crash with a gaming/consumer graphics card found on the laptops reviewed above.
But if you are really an engineer working with collaborative huge projects in SolidWorks, CATIA, Creo, Revit , then you are a lot safer playing around with these. By the way, there are detailed dedicated to every software just mentioned that you may want to look at.
While there are several workstation laptops to choose from I always recommend these two particular models the MSI Workstation Series and the Lenovo PXX series due to their performance/money ratio.
Performance
If you're gonna pick a workstation laptop, as of 2020, you should at least make sure it has the 9th or 10th generation on it. There are rare cases where you'll need 32GB of RAM but if you ended up with 8GB…no sweat all workstation laptops are upgradeable up to 64GB RAM.
Having a non PCIe NVMe SSD on a workstation laptop is no longer an option, 3D software today are very aware that this technology is readily available and expect you to have it. This is to make sure that huge 10GB Model with 1000 parts opens up in a few minutes rather than half an hour.
This one does have a 512GB PCIe NVMe SSD which I don't think will be completely filled out unless you don't have a desktop back home.
The workstation graphics card "NVIDIA Quadro" shown here is actually not that powerful compared with gaming/consumer graphcis card however they are a bit more compatible with extra plugins and features a professional engineer might use (especially with Revit & SolidWorks). That means less errors, less pop up screens, less glitches and bugs(they're still be there though, it's hard to avoid).
Design & Display
All workstation laptops have the same design. They're thick & heavy( this is what makes them more ideal for large upgrades and good candidates for desktop replacements). Some of them even allow you to install several storage devices( up to 4 storage devices ).
The size also makes them more suitable for several hours of rendering without having too worry about heat control(which is a huge problem with gaming/consumer laptops due to their thinness and crowded placed components).
---
Best Workstation Laptop For Engineering & Rendering
Intel Core i7-9850H Six Core
16GB DDR4 (MAX 32GB)
Nvidia Quadro RTX 3000 6GB
2TB HDD + 2TB PCIe NVMe
17" full HD IPS
7.5lb
5 hours

This is the most specced out workstation laptop you'll find for 3D modeling software.As of 2020, it has every feature maxed out up the wazoo. From the processor to the display, hence the price tag.
Performance

First of all, as far as I am aware, 2TB NVMe SSD is the limit you'll find in terms of storage devices and 128GB RAM on a laptop has been the maximum amount since 2015, previously found on thicker and heavier bricks though. This time the NVIDIA workstation GPUs have been severely upgrade though: the RTX 3000 with 6GB like its name implies its the counterpart of the recently released RTX gaming graphics cards.
This monster also has another 2TB storage device, thought not an SSD, this can act as repository for old projects files and high resolution images you may want to store. Basically, you won't need a desktop anymore, this is already a desktop minimized to the size of briefcase.
The only thing that's really not maxed out is the processor. Although this is the fastest from the entire list and has been released just a few months ago, it's 10th generation equivalent is much faster. However, the clock speed from that 10th gen processor is really useless with today's software. They won't really benefit that much from it and it's not yet found on today's laptops so to speak.
How to Buy The Best Laptop for Engineering Students
The article is a bit long but remember if you are a student, you're gonna be stuck with this laptop for four years. If you aren't convinced with the laptops I've recommended it above, give this section some time before mindlessly shopping for one. You should find it useful regardless of what field you are working in.
The Engineering Department
If you are a freshman , the first and most important thing you can do before buying any laptop from any website is to check with your department for the following:
Computer Labs
Virtually all engineering programs and universities offer computer labs which are available almost 24/7 for all their engineering students to work on their assignments and projects. It doesn't matter what your project or assignment is , their computer labs will be able to handle them without any issues whatsoever.
Kind of makes you think whether you need a laptop at all doesn't it? But you definitely will need one unless you don't heading to the lab several times a day to write simple reports and to use simple software such as MatLab for any class.
Remote Access
Your department may also offer "remote access". As the name suggests, you'll be able to access their powerful computers from any cheap old laptop with an internet connection.
In other words, all of the heavy software you ever have to deal with can be run on the cheapest laptop you can get your hands on. However, there may be issues with lag depending on the connection used. This is an issue for engineering applications that require a LOT of precision when designing/drafting and projects that are large enough and may require a long time to finish since you'll have to wait some time for the screen to refresh sometimes.
The Engineering Curriculum
Now what we'll do is going over a typical engineering curriculum. I picked the mechanical curriculum because it is has the widest variety of software (which include the heaviest software too). . Alternatively, you can check what your curriculum may look like from these links:
Aerospace & Aeronautical
Chemical
Civil
Electrical
Computer
Software
Mechanical
Note: I highlighted the classes that will require a software in orange.
Freshman Year

Fall Semester

Chemistry

Calculus I

Social Science

English Composition

Linear Algebra

Spring Semester

Physics I

Calculus II

Introduction to Computing

Engineering Graphics

English Composition II

Sophomore Year

Fall Semester

Physics II

Calculus III

Creative Decisions and Design

Engineering Materials

Statics

Spring Semester

Circuits and Electronics

Differential Equations

Computing Techniques

Dynamics of Rigid Bodies

Social Science Elective

Junior Year

Fall Semester

Instrument & Electronics Lab

Mechanics of Deformable Bodies

Thermodynamics

Fluid Mechanics

Economics

Humanities Elective

Spring Semester

System Dynamics

Heat Transfer

Experimental Methods Lab

Engineering Economics

Statistics and Applications

Social Science Elective

Senior Year

Fall Semester

Machine Design

Design, Materials and Manufacture

ME Systems Lab

Elective

Elective

Spring Semester

Senior Design Project

ME Elective

Humanities

Free Elective

Free Elective

Free Elective
And these are the software used in each of these classes.
| | |
| --- | --- |
| Course | Software |
| Introduction to Computing | MatLab |
| Engineering Graphics | CAD Software |
| Calculus III | MatLab |
| Creative Decisions and Design | Optional |
| Circuits and Electronics | LabView |
| Computing Techniques | MatLab |
| Instrument & Electronics Lab | Mobile Studio / DAQ Board |
| Experimental Methods Lab: | C++, Matlab, Excel |
If you do a quick check on their websites, these software do not require any special laptop, in fact any modern laptop would do just fine. You'll probably only use them during class hours too (school's computers).
You can do the same check by going over your course description and your curriculum. Out of the entire plethora of software you might encounter, these are the most important software for you each of your fields:
| | |
| --- | --- |
| Major | Software |
| Electrical & Computer | CAD Electrical, SPICE, LabView |
| Chemical | MatLab, Excel, MathCad, ChemCad |
| Aeronautical & Aerospace | Catia, SolidWorks, ANSYS, MatLab |
| Civil | Civil 3D, Revit |
| Mechanical | SolidWorks, Inventor, ANSYS, MatLab |
Software Requirements
These are the computer requirements for the each software:

Software
Requirements
Comments

MatLab & Mathcad

4GB Ram

There may be a requirement for a GPU if you are doing more intensive simulations which is very unlikely for undergrads.

Mobile Studio / LabView

1GB RAM

You'll need a converter if the laptop doesn't have a serial port. This is only important for connecting with data acquisition systems. You'll be using this software mostly labs, no need to worry about it.

C++ and other programming languages

Any Laptop

A laptop from 10 years ago will do fine.

Excel

2GB RAM

More RAM is needed if you are going to run large amounts of data such as those statistical simulations. Engineers dealing with excel (especially chemical engineers) should aim for 8GB.

ASPEN, ChemCAD, Electrical CAD

i5 or i7 Processor

8GB RAM

As long as you are dealing with 2D. There's no need for a GPU. This is true for computer/electrical/chemical/software engineers.

3D CAD (Revit, Civil 3D, SolidWorks, Inventor, CATIA)

i5 or i7 Processor

8GB RAM

any dedicated GPU

If you only have to deal with undergraduate assignments and projects, these specs will be sufficient.

CAE ( ANSYS )

i5 or i7 processor
8GB RAM
Computational software doesn't require a GPU. A CPU with a lot of physical cores is more important as well as much RAM you can get for more intensive calculations.

I wouldn't run computational software such as ANSYS on a laptop though, at least not too much, it'll reduce its lifespan.

Your computer lab or any desktop is better equipped for that.
So now you can see by yourself you do not need a expensive gaming or workstation laptop.
But keep in mind, the requirement I have listed above is what you will need to do just fine with the work that you will encounter in your classes. Professional level projects rarely use a laptop but they do use powerful and very expensive desktops for industry level designs and other software and ocasionally workstation laptops.
If you check online, these are also the recommended specs that most universities list on their websites for their engineering students as you can see here.
Recommended Specs
Weight
This is the most important feature for any student regardless of what software you wish to run on it, try your best to go as light as possible. Ideally stick with less than 4lb or even better around 3lb.
If you go above 4lb that it will start to take a toll on your body and will be very difficult to carry it all over campus for an entire day which isn't helpful at all when you want to work on the go. You can use your phone to quickly use google to check out a definition, a physical formula or the property of a material but writing your reports on the go or practicing problems on the go will or even programming will require a laptop. I personally found out that even 1b can make a huge difference.
However, if you are interested in running heavy software on your laptop, you will require a high end laptop. You should then try to find the right balance between performance and weight. This is true for those engineers designing and drafting in 3D. However you don't need to go overboard with the heaviest and most powerful laptops because undergraduate assignments are simple and introductory compared to industry level projects.
If you do wish to run far more complex projects, then you would need a workstation such as the Lenovo P50, which I don't recommend at all for an engineering student, it's definitely too much for now.
Display
Setting aside all the fancy features displays today have there are only two things to consider for all engineering :
Resolution: Try to get a laptop with a 1920×1080 resolution regardless of what type of software you wish to run o. If you go far from that you will find programming , designing and overall any kind of work on your laptop unpleasant.
Why? A higher screen resolution allows more area for multiple windows to be opened at the same time andwill let you put them next to each other.
It will also offer more space available for you to follow the logic of your assignments (programming, writing reports, etc) as you'll be able to see more of your code, paragraphs without having to scroll up and down a lot.
Size: The lower the display size the more portable your laptop will become, which is good! Unfortunately it will also limit the area on the screen you have to program, design or even just to write a simple report. Engineering software and programs have toolbars and icons which already take a lot of screen space so you'll end up with little space left for your work if you go for small screen size.
For 3D drafting and modeling software it's recommended to go as far as 15" screen but 13" is fine for every engineering student out there since you won't be spending days drafting/designing as compared to writing reports/studying with your laptop.
Connectivity
CD/DVD reader: As far as connectivity goes I don't think there's a need for a CD/DVD reader. You can use it to install software or watch movies but these days most software have install clients which only require an internet connection and i really doubt you'd want to get one solely to watch movies. It's always a nice bonus though but not necessary.
Bluetooth: Bluetooth function can be useful to save you time when you want to share your work with your fellow students for a group project, it'll work much quicker than regular flash drives. Most laptops today come with this feature anyways so it isn't something to look for.
Serial port: A modern laptop these days does not have one but this is only important for connecting with DAQ systems (Data Acquisition Systems) for circuit design, should you have a project that involves circuitry/robotics/programming a design, just buy an adapter and you'll be fine.
Projector port: This is useful when you have to give presentations to your class or group. Most systems today use an HDMI connection to connect to a projector or an external display. However most ultraportable laptops lack an HDMI port in which case you should consider buying an adapter. Don't worry they're cheap.
Keyboard
Backlit feature: I always found it a nice feature especially when studying in very low light conditions especially during final exams . You'll probably be faced with these instanes too that is working with low light conditions for example in the library & labs overnight.
Full Size Keyboard: This is definitely something you should take into account. Some of us do a lot of data collection and analysis especially in excel (civil, mechanical and chemical engineers will make the most out of it) for which the numerical keypad becomes extremely useful and time saving to enter numerical data much faster.
Unfortunately most laptops today do not come with a full size keyboard unless they're big and heavy. But you can easily solve this problem by getting an external numerical keypad or an external keyboard. Again prioritize portability whenever you can.
CPU
3D CAD software
An i5 core processor is the minimum for 3D work, i7 core processors are recommended but not required.
*Note that an i7 processor can give you the best performance for 3D software but it will drain your battery much quicker.
2D Software and all other software
For those of you who decide to use the computer labs or a desktop for the heavy stuff ( ANSYS, SolidWorks,Civil 3D, CATIA, any software in 3D, etc) or you simply don't encounter such software as the table above shows, any laptop with a modern processor will do fine.
As mentioned before, most of the software you'll be dealing with do not require a high end processor. Modern laptops come with an i3 or i5 core processor today. An i5 core processor is always nice to have , it'll speed up your workflow while not draining your battery life too much.
RAM
You don't really have to go for 8GB or more for all the undergraduate assignments but more RAM is always better.
Luckily, RAM is always cheap and it doesn't affect the battery life, weight of your laptop so feel free to upgrade it to the MAX (16GB should be more than enough for undergraduate 3D work). But you should be OK with 8GB RAM regardless of what software you wish run.
If you found a good laptop withi nice performance that doesn't come with 8GB or 16GB don't worry most of them are upgradeable so you can just buy an external RAM an upgrade it yourself or have someone else do it. It can be as easy as plugging in a flash drive into your laptop. In fact, your IT department might do it for you in if you're just like me and too chicken to open up your laptop.
MultiTasking and Light Engineering Software
For these purposes you may wanna go over 4GB (ideally 8GB) for your laptop anyways especially if you like to do heavy multitasking: running several dozens of internet tabs, pdf files open, itunes, skype, a word processor, MatLab, etc, all at the same time.
Storage Drive
Size
Storage capacity is only an issue if you plan on doing hundreds of CAD projects and store them on your laptop. Not only because of the space required to install such software but also because the output files of these projects can get really huge (I doubt this is the case for most engineering students though).
If you are one of those rare students who are going to do so, you can still leave these assignments to your computer labs or a desktop back home. So storage capacity isn't really something to worry about. 256GB and higher will be enough.
SSD
Try your best to get a laptop with an SSD, regardless of what software you plan to run on it. It' improve your productivity substantially by booting up your laptop in seconds and also starting your applications in no time without affecting the battery of your laptop(in fact it does the oppossite). You'll also get quicker results when trying to look for a particular piece of code, text or numerical data from your projects.
There are far more advantages of an SSD over conventional Hard Drives to be listed here, if your budget allows get one you won't regret it.
External Hard Drive
Lastly, make sure you have a backup method. Losing data can not only ruin your day but your entire semester especially if you have a term paper or project that's going to be due soon. Most departments recommend getting one for that very reason. No need to give it much thought, you should be buying one right now without hesitation. I highly recommend the Lacie Rugged External Hard Drive, which is the model most universities recommend as well.
Graphics Card (GPU)
GPU is only relevant for those wanting to run 3D software, you can safely ignore it if you don't need to.
Who needs a dedicated GPU?
Those dealing with software in 2D only (mostly electrical, computer,chemical and software engineers) do not need to worry about this, any graphics card will do fine.
ANSYS and other computational software do not need require you a dedicated graphics card either but benefit from it by offloading some of the computations to the GPU Cores. Not much beneficial for undergraduate work so you can safely ignore it and focus on RAM/CPU.
What about CAD engineers (Mechanical, Civil, Aerospace,etc) ?
Any dedicated Graphics Card with 2GB of vRAM should be enough for all your undergrad assignments. All modern dedicated graphics cards have 2GB vRAM anyways.NVIDIA graphics cards are the common found on laptops today and recommended for students by most universities.
What about the "approved" Graphics Cards for 3D software?
If you are thinking of the FirePro & Quadro Series, you won't need these cards for any type of project or simulation in a typical engineering program. Anything outside of that might require one, it depends on the size & complexity of your projects. In summary, if you are a student forget about them. They are definitely overkill for the projects you'll be dealing with.
It'll come useful after you graduate and start working with CAD software, there's no need to worry about it for now. If you do want to get a headstart use your computer labs, don't waste money now.
Touchscreen
If you decide to go for a touch screen, make sure it is convertible laptop like the Surface Pro or the Surface Book so you can take notes on it too in which case it becomes a total deal breaker and extremely useful for engineers.
Other than that I don't see the benefits of going for a regular touchscreen laptop. It might be a nice additional feature for personal amusement but not required for any type of work.
Operating System
Windows
There's not much to discuss here. As far as engineering software goes, windows is really the best operating system for you. Virtually every engineering application will be compatible with a Windows machine. If you major deals a lot with programming such as software engineering and some electrical concentrations then it might be useful to get to learn some Linux .
Mac
Only a few engineering software is fully supported on a Mac, even if you decide not to run such software on your laptop you will still face compatibility issues with other light software such as LabView, SPICE and other unknown software that your professor or comapny (if you are on a internship) may throw at you.
However regular Autocad and MathLab are fully supported on a Mac, which are the most important ones for engineering students. Java and virtually all programming software(save for Visual Studio) will have no issues with a Mac. Java in fact is natively installed on it.
If you are a computer or maybe an electrical engineering student dealing with a lot of programming, then a Mac becomes an advantage over Windows laptops because you will also have easy access to Linux applications and software without the need to install Linux on your Mac.
For all engineers alike, a Mac isn't a bad choice at all, you will just need to dual boot windows with it and that will solve any compatibility issues you may have.
Summary
Here's a summary of the specs you will encounter when browsing for the best laptops for engineering students and what they can do.
Specs
Pros
Cons
Best For
i3 processor
4-8gb RAM


Integrated GPU

Lightweight,cheap, can run MatLaB, DAQ Boards software, programming software and all other engineering software with no issues.

Can't run 3D software and CAE software efficiently.

Electrical
Computer
Chemical
Software Engineering
i5 processor
8GB RAM
Integrated CPU

lightweight, Can run all engineering software including and CAE software lightly.

more expensive can't run 3D software

Electrical
Computer
Chemical
Software Enginering
i5 processor
8GB RAM
256 GB SSD, 2GBvRAM dGPU

might be lightweight, run ALL Software including 3D , enough for all CAE work as an undergrad

expensive, can't run 3D projects at a professional level.

Mechanical
Civil
Aeronautical Aerospace
i7 quad core
256gb SSD
2GB GPU
16GB RAM

Same as above with increased performance

Pricey,heavy,low battery life, still not powerful enough for 3D work outside undergrad curriculum.

Mechanical
Civil
Aerospace Aeronautical
i7 processor
FirePro/Quadro-GPU
SSD Drive

Run all software including all 3D Software and rendering with very complex projects outside of a typical undergraduate curriculum

Extremely Pricey,extremely heavy, not necessary for undergraduate work.

Professional Engineers

Electrical, computer, chemical and software engineers do not need to worry about high performance laptops as you can see.
Mechanical, Civil, AeroSpace, Aeronatuical who need to run 3D software on your laptop for school projects without any issues (which aren't relatively complicated and do not require an extremely powerful workstation) you need at least: i5 processor, 8GB memory, any dedicated GPU. A laptop with an i7 processor and 16gb can be overkill for undergraduate work.
Comments?
If you have any questions, please let me know. It will help everyone to be better informed when shopping for laptops.