The 5 Best Laptops For Minecraft in 2021 (Shaders+Mods+High FPS )
Ok let me take a guess.
You haven't played Minecraft in about a year and would love to get back into the game or maybe your daugther's birthday is coming up and she's requested a PC that can run Minecraft because she's tired of playing it on your iPad Mini.
So the first thing you did is asking what's the best laptop for MineCraft on the web…
And you got comments like:
"Minecraft can run on a toaster and if you get optifine it can run on a potato. Get a cheap +100$ laptop"
"Minecraft will run on an integrated graphics card and a pentium CPU"
"My pre built 10-11 year old machine eats MineCraft for breakfast"
"I have a 400$ laptop from 2 years ago with the screen falling off and MC still runs good"
You get the point….
Those comments do hold some truth to it.
It is true that MineCraft isn't too hardware demanding but it requires more than people give it credit for. (I would love the people throwing those comments to jump on to the servers I play on and see if they still feel the same way though…)
So what If I listen to those guys and get 200$ or second hand laptop from 2015?
Here's an example of what would happen:
If you play it on an old atom 450 ( a dinosaur CPU) with 2GB RAM and Windows 7 on it you will get around 20 fps with minimum chunks loaded…
On the other hand…
If you get a modern and decent laptop for about 350-500$, you can run the game at least at medium settings with some shaders/mods and still pull off a lagless +60fps.
And if you invest anywhere from 650$-700$ bucks, you can get a dedicated GPU, which should let you run Minecraft with the most hardware demanding shaders out there and have your framerates up in the sky.
The problem is…
Of course that most of you have no idea what they're doing when it comes to computers.
Relax…
In this post we are going to just list the current 5 best laptops for MineCraft in 2021 but also….
We'll take an in depth look at Minecraft graphical settings, their impact on the game, the hardware specs every setting needs ,etc.
Unfortunately that analysis can be awfully long and boring for many of you.
So we'll try to summarize the main points so you know what to look for when buying a laptop for minecraft and then go over the current 6 best laptops for Minecraft in 2021.
*If you really want the full guide which you can use to find a laptop on your own or just to research more about MineCraft's hardware usage so you can squeeze out every bit of FPS out of any machine you may have in your basement, check out the last section "Buying a Computer for MineCraft". It includes a lot of useful information if you are on a tight budget or want to try to find other laptops, etc.
Recommended Specs for MineCraft
The minimum official requirements listed on the official site basically translates to a low-end laptop that will only run a bare-bones version of Minecraft with a screen resolution of 854 x 480 pixels at 10 frames per second, or less.
Those reqs also don't include the ability to run the hundreds of mods people have released so far.
So we are not going to re-list those "oficial" requirements here.
We are going to raise the bar just a litle.
Our requirements are going to be categorized in two types: recommended and best.
1. The "recommended" specs should let you run MOST mods and a FEW shaders without too much drama.
2. The "best" specs will let you run a fancy version of MC at FHD resolution with +120frames/second and anywhere from 60-100 frames per second with the most hardware demanding shaders.
CPU

MC runs primarily on one core so you should always prioritize "clock speed" over number of cores.

What I mean by this is:

Get the CPU with the biggest number next to the three letters G H Z you can afford

(yes, that's gigaHertz, srry to dumb it down too much ).*

Recommended:

At least 3GHz.

Ex: Intel CPUs from the 8th generation onwards. Core i3 1050G1 Core i3 1115G4, Core i3 8145U, Core i3 10100U, Core i3 8310U,Core i5 8250U, Core i5 8265U, Core i5 10210U, Core i5 1135G7

Ex: AMD Processor with the Ryzen tag: AMD Ryzen 3 3200U/5300U, AMD 5 3500U/4500U/5 500U.

Best:

+4GHz processor.

Any recent Intel CPU from the 8th generation onwards with the H, HQ, HK labels. (Older generation CPUs are fine too but they're obselete).
Ex: i5 8300H, i7 8750H, i5-9300H, i5-10300H, i7-9750H, i7-10750H, i5-11300H,i7-11375H (the rest are overkill)

Any AMD processor with the labels Ryzen and "H".
Ex: AMD Ryzen 5 3550H, AMD Ryzen 7 3750H, AMD Ryzen 5 4600H, AMD Ryzen 7 4800HS, AMD Ryzen 5600H, AMD Ryzen 7 5800H

This rule applies to chips of the same brand (intel or AMD), most AMD Ryzen chips are faster than Intel Chips yet AMD chips have lower clock speeds. For more details on what's CPU faster check the details in the last section.

GPU
Just because MC doesn't look "fancy" and seems to have "simple graphics" doesn't mean you can skimp on the GPU . The later versions (1.10+ in particular) moves some of the CPU load to the GPU so you should look for the best GPU you can afford even if it's integrated.
You should get an integrated GPU ONLY if you are on an extremely low budget:
If you want to use shaders then you MUST skip the integrated GPU and get ANY dedicated GPU.
Here are some recommendations though you can check the last section for more details:
Recommended
Integrated:
Integrated will get you 70FPS+ amplified world with max graphics , normal render distance (12) but with no shaders.
5th,6th generation Intel HD Cards as a bare minimum.

Ex: Intel 520, 620HD.

or

AMD Radeon RX graphics cards (X=5.7,9,etc)

.

You don't have to look specifically for these GPUs in every laptop because they come BY DEFAULT with the CPUs I've listed above, in other words, they come attached to those CPUs above. On the other hand if you up your budget a lil, you can a "entry level" dGPU:
NVIDIA MX150, MX250, 1050 –>

+80-100 fps with shaders and medium settings.

Best: Mid-range
Mid-Range: NVIDIA 1050Ti, 1060, 1650, 1660Ti, 3050 Ti. (The last one is the highest you should go for).
High-End: NVIDIA 2060RTX, 2070RTX,3060RTX, 3070RTX,3080RTX. Overkill and only useful for "RTX Minecraft" mode.
RAM
RAM plays a BIG role in eliminating lag when playing MC with integrated GPUs or low-end laptops.
Aim for at least 4GB. Recommended 8GB.
Best: No point in assigning anything more than 12GB. You can't find 12GB on laptops so 16GB if you really want to max it out, especially for shaders.
Storage
Could be any type of hard drive honestly. MC doesn't take a lot of space even with hundreds of mods and shaders installed.
Solid State Drives (SSD) are standard these days and if you're looking for an old refurbished computer make sure you get a SSD too. SSDs won't get increase your FPS and won't run MC any faster but they'll help launch ANY game, including MC, and your OS in literally split seconds.
Top 5 Best Laptops for Minecraft
While most devices can run Minecraft, it's not easy to run Minecraft well. Java is slow so Minecraft needs a decent processor and plenty of memory.
Getting a good processor and enough RAM isn't expensive so don't be alarmed, these can be found on budget laptops and we'll list several of them (in a table).
More specifically, laptops with plenty of CPU power and 8GB of RAM will only cost you ~ 450$ or even 350$ (if you got your own copy of Windows 10 Home).
Note that I'm going to include only laptops that have an acceptable framerates, not just those that can make the game "playable".
Note that what will make a laptop cost more than 450-500$ is the dedicated GPU. Remember, the dGPU is optional, only useful if you want to use fancy graphics and hardcore shaders, . The dedicated GPU will also come in handy if you want to get high framerates when using any of the big FTB modpacks. Regardless, all of these laptops can run several mods
---
Best Cheap Laptop for Minecraft
AMD Ryzen 5 5500U
8GB RAM
AMD Radeon 7
256GB SSD NVMe PCIe
14" FHD
3.11 lbs

8 hours

This is a laptop that will let you run MODs and minecraft at fancy settings with no hiccups , however, with NO SHADERS because it doesn't have a dGPU.
Actually, you will be able to run a few shaders but not something that will dramatically change how the game looks like chocapic v13 High.
Ryzen 3/5 & Core i3/i5 laptops:
If shaders isn't something crucial for you (most people don't use shaders), then you do not need to go for gaming laptops with high-end CPUs and GPUs. ANY laptop that has a Ryzen 3/Ryzen 5 or Core i3/Core i5 laptop will let you run MC with zero hiccups, these laptops are geared more towards school and office rather than gaming, although they have enough power to support Minecraft.
Windows 10 Home:
There's one problem when looking for these laptops though, and that is, most of them lack the full vertsions of Windows 10 home, which you need to play the full version of Minecraft.
If you get a laptop with Windows 10S , you'll only be able to play the "App" version of MineCraft which is available from the Windows Store.
If you do some research and try to look for "older models", you'll also find out that MOST of them lack the full version of Windows and use Windows 10 S instead.
If you have a copy of Windows 10 Home , you could pick any of those cheaper laptops, install Windows 10 Home on it and play the full version of MC.
The "New" Lenovo Ideapad 3 with Ryzen 5 5500U:
Now let's talk about the laptop featured here.
This Lenovo Ideapad has the latest RYZEN 5 processor , so it will run Minecraft a lot faster than any of those Ryzen 3 or Core i3 laptops , even faster than their newest models (5th generation Ryzen 5 Chips have the fastest clock speeds in the budget CPU market ).
The best part of this model is that despite the Ryzen 5 chip and Win 10 Home in it, it will cost you about the same as any of the older models w/ Windows 10 Home which do not go below 450$ (see table above).
More Pros: Display & RAM
That's not all actually, unlike most laptops in this category, you also get a FHD resolution display and the ram is already upgraded to 8GB.
If you're planning on adding several Mods, you will definitely need 8GB RAM. In fact, mods only require you to have 8GB and a decent CPU, dedicated GPUs are not necessary.
Other options(Recommended):
It is very likely by the time you read this, this particular model has run out of stock so here you have other options that may be more expensive depending on the time of the year.
*Current Prices Sept 2021
You can see the game is more than playable at Fancy settings and 12 chunks loaded. Ryzen 3/Core i3 laptops also support the game quite well, however, at ~60fps.
---
Best Cheap Gaming Laptop For Minecraft w/ SHADERS
AMD Ryzen 5 5600H
8GB DDR4
GeForce GTX 1650 4GB vRAM
256GB PCIe NVMe SSD
15.6" 120Hz Full HD IPS

4.96lbs
5 hours

If you want to run ALL SHADERs, even the most graphically appealing ones like Chocapic High, with at least 80FPS you're going to need a dedicated GPU like the one in this laptop .
1650GTX+AMD Ryzen 5 4600H:
Not just any dedicated GPU will do, the most graphically demanding shaders work best with a mid-range GPU like a 1650GTX.
Although we carried out some benchmark tests using a Ryzen 5 4600H laptop (a slightly weaker processor than this laptop has) and a 1650GTX, you should be getting slightly higher framerates using Chocapic than what you see on the video since the AMD Ryzen 5 5600H is slightly faster than the Ryzen 5 4600H
In summary, w/ the Chocapic shader, you should be getting:
~100FPS building stuff
~ 80 FPS when moving around the map

120Hz display(Bonus):
The great thing about this model is that despite being quite cheaper than most laptops with a 1650GTX onboard is that it has a 120Hz display. That should let you experience the game far smoother because your display will be able to output every framerate (you'll be watching the game run at 100FPS instead of 60FPS).
Other options:
Chances are that this laptop is out of stock (it's way too cheap to have a 1650GTX+120Hz display on board), if so, check out these other models which have the same hardware.
---
Budget Laptop For Minecraft w/ SHADERS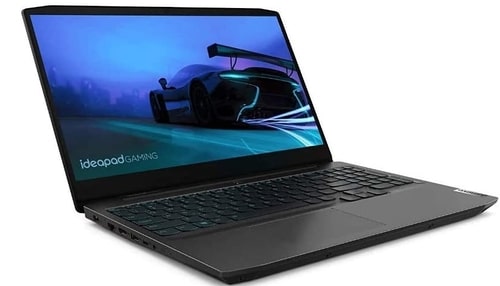 Core i5 10300H
8GB DDR4
GeForce GTX 1650 4GB vRAM
256GB PCIe NVMe SSD
15.6" 120Hz Full HD IPS

5.07lb
7 hours

If you keep browsing around you'll come across laptops sporting a Core i5 9300H or a Core i5 10300H with the same dGPU: the 1650GTX.
Hardware-wise, these are really no different than AMD RYZEN 5 4600/5600H laptops, they will give you more or less the same gaming experience when playing minecraft WITH shaders
Likewise, we've carried out some benchmark tests using a Core i5 9300H + 1650GTX…
Surprisingly, this particular Core i5 9300H laptop, clearly outdones our AMD Ryzen 5 4600H laptop when using no shaders.
For example, at low settings, you may get ~600FPS on average as opposed to 100FPS (with the AMD Ryzen 5 4600H) . As graphic settings are set higher, the gap shortens more and more but the Core i5 9300H still wins.
With shaders at high rendering distances , this Core i5 9300H and thus a Core i5 10300H , will give you ~120FPS.
Should I go with a AMD Ryzen 5 4600H/5600H OR Core i5 9300H/10300H?
It's not that the Core i5 10300H/Core i5 9300H CPUs are way better than their ryzen counterparts, the difference in performance is mostly on Minecraft alone. AMD Ryzen 5 chips outperform Core i5 chips on almost every other game.
This difference is mainly due to the fact that MC seems to use, when possible, BOTH the integrated GPU and the dGPU when rendering images. In other words, if your laptop, has an integrated GPU AND a dedicated GPU on board, then it is very likely MC will want to use both and this will lower down framerates significantly. This and probably several Core i5 laptops do not make use of integrated GPU and so the dedicated GPU will do all the work, giving you higher framerates AND consequently higher temperatures.
So if you really want this super high framerates, you should definitely get a Core i5 10300H/Core i5 9300 laptop, chances are MC will not use the integrated GPU on them but you should consider buying a cooler too because temperatures will be slightly higher.
How about mods?
Shaders are way more hardware demanding than mods. With a dGPU onboard, you should be averaging 300 fps at low settings with mods like the MindCrack Pack and 150 FPS at high settings.
120Hz Display:
One reason to choose this model over all the others is that this one ALSO has a 120Hz display. This is not something you can easily find at this price and like I said before, 120Hz displays will allow your eyes to experience the smoothness of super high framerates because they can output more up to 120 frames/second.
Other options:


I've gone through every 1650GTX model and these are the only ones that do not seem to go overboard in terms of price. The only downside is that most of these do not have a 120Hz like the laptop we featured here.

---
Best Laptop For Minecraft & School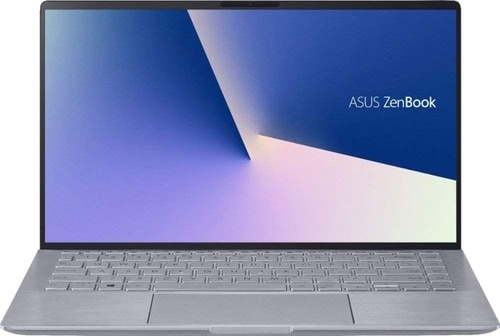 AMD Ryzen 5 R5-3550H
8GB DDR4
GeForce GTX 1650
256GB PCIe SSD
15.6" 120Hz Full HD

4.85lb
5 hours

I'm aware most people reading this article want to have something for both schoolwork and Minecraft, you may be a parent or a concious student yourself. If so, I highly recommend a laptop with a more entry level GPU for the following reasons:
They're obviously cheaper

They're much easier to carry around and they're a lot thinner than gaming laptops

They have more battery life.

They will always have at least 256GB as opposed to 128GB you'll find on cheaper 350-400$ laptops.

They still have a dedicated GPU which should let you do some photo/video editing/3D WORK and let you play MC smoothly at the same time.
But let's not be kidding ourselves you're going to use a laptop just for MineCraft or Minecraft youtube videos and if you're going to do some work it'll probably be some interior design with the Mr Crayfish Furniture mods. :') The intention counts though.
Anyways this laptop should still let you run shaders and every mod though you shouldn't expect to get super high framerates at the highest settings like we did using a 1650GTX.
---
The Best Laptop For RTX Minecraft
Core i7-11800H
16GB RAM DDR4
GTX 3060RTX
512GB PCIe NVMe SSD (2x PCie Nvme slots free)
15" IPS full HD 144Hz
5.07lbs
4 hours

If you want the best hardware for MC, you don't necessarily have to overspend on an Alienware laptop with the most powerful GPU and CPU.
You will do just fine with the new 3060RTX and any of the CPUs that those models come with because minecraft doesn't really need a super high end CPU even if you want to game at highest settings and get super high framerates ( the first two models we posted obviously had enough CPU power to handle shaders at +100FPS).
3060RTX+Core i7/Ryzen7:
This is the highest configuration you should go just for MineCraft. Higher CPUs and GPUs will start giving you diminishing returns, you'll get +250-500FPS with SHADERS like Chocapic on ALL of them .
If you experience any lag spikes , they will not be caused by insufficient hardware but rather due to internet connectivity and the fact that data must travel throughout different parts of the world if you're playing online with several players.
RTX GPUs:
Yes, there is another reason to go for high end laptops: RTX MineCraft. If you want to toy around minecraft on RTX, then you're going to need all the GPU power the newest 3070/3080RTX GPUs can output. Even with those you may only get into the teens…
If it were and I wanted better graphics, I would just get a better SHADER pack. RTX MC and Ray Tracing in general, is very computational intensive imo and most games perform poorly when RTX mode happens to be ON.
---
How to Buy A Computer or Laptop For Minecraft
What's in this section?
While minecraft will run best with any gaming laptop that has a dedicated GPU (which start from 650$), most people can't afford any of those.
So, this section will not only be devoted to those people that can play MineCraft with settings up the Wazoo with shaders and RTX mode on but also to people who are willing to look into refurbished, old or much cheaper laptops. You can also use this section to help you build your own PC/desktop for minecraft.
If there's anything you don't understand please check our posts on the sidebar, they will explain all the computer terminology you need to know.
It is true…MC can run on pretty much anything…even a potato as some people suggest.
However, weak laptops won't let you unlock the tons of features MC has and you won't be able to join the coolest servers either.
So getting a potato means you'll be playing against other potatoes in a sack potatoes basically. .
There's also the issue of the rendering engine likely to be updated during future updates which will also raise the hardware requirements.
And if you decide to run Mods/shaders, system requirements will go even higher and well…. if you don't even know what mods you or your son is going to use might as well overcompensate for the recommended/minimum requirements
Official Requirements
Before we go over every specification: CPU, GPU, RAM, Storage and what role they play when running MC smoothly with the settings you have in mind, let's check the Official Requirements.
CPU
GPU
RAM
Storage
Minimum

Intel Core i3-3210 3.2 GHz

Intel HD Graphics 4000 (Ivy Bridge)

2GB

1GB

AMD A8-7600 APU 3.1 GHz

AMD Radeon R5 series (Kaveri line)

Recommended

Intel Core i5-4690 3.5GHz

GeForce 700 Series

4GB

4GB (SSD recommended)

AMD A10-7800 APU 3.5 GHz

AMD Radeon Rx 200 Series
Minimum
Before I got him something like the second laptop on the list, my cousin played MC with a laptop that had the bare minimum requirements.
It's 2020 and his laptop or those suggested by the minimum is over 6 years old. True, he was very limited in a lot of ways but he still had fun playing the game and in fact he still does use his old laptop sometimes. The point is the game is not unplayable with the minimum reqs.
I'll post a video of what the game looks like with that kind of laptop (he was the one playing in our 1650GTX videos btw).
Recommended
They roughtly translates to what would be a Core i3/Ryzen 3 CPU with an MX 150/250/350 GPU(the dGPU listed there is pretty weak compared to today's GTX/RTX GPUs).
These recommended requirements will let you run vanilla MC with mods at the highest settings with ~60fps, shaders will bring that down by ~20fps. The game look will look nice and still playable however..
extra power will always give you better frame rates, longer rendering distances, more textures etc and the ability to run far more mods.
The power you will need depend on how bad ass you want the graphics to be or what exactly you want to do with MC…
Possibilities are endless with this game, gamers have even created a 1:1 scale representation of the entire country of Denmark, a recreation of King's Landing from the Game of Thrones television show, and even a mini-game version of Minecraft within the game itself.
Anyways enough with intros let's talk about CPU, GPU, RAM and Storage and what role they play to get the FPS/Settings you want so you can squeeze every bit of power out of your hard earned money.
CPU (Processor)
The CPU you choose will dictate how fast your computer will process images. Faster procesing means more image data(more detail) being send to your monitor.
MC is not really a "graphics game" as much as it is a "CPU game". That's why it can be played on almost all systems because most of the graphics are processed by the CPU.
You can launch MC and notice that it's consistently somewhat high on the CPU consumption scale.
Number of Cores vs Clock Frequency
Although latest versions of MC use more than one thread/core ( this has started from 1.7.10 and offloading even more to other threads in higher versions, up to four cores), single threaded performance is still the biggest factor on performance.
In other words, Minecraft can't use a whole bunch of cores so there's no point in worrying about the number of cores. So when you come across any of these CPUs be it for a laptop or a desktop, you should ALWAYS prioritize "clock frequency" over number of cores.
CPU
Base
Turbo
Cores
i3 1050G1

1.2GHz

3.4GHz

2

i3 10100U

2.2GHz

3.4GHz

2

i5 8265U

1.6GHz

3.GHz

4

i5 10

210U

1.6GHz

4.2GHz

4

i5 9300H

2.4GHz

4.1GHz

4

i5 10300H

2.5GHz

4.5 GHz

4

i5 11300H

3.1GHz

4.4GHz

4

i7 8550U

1.8GHz

4.0GHz

4

i7 9750H

2.6 GHz

4.5 GHz

6

i7 11800H

2.3GHz

4.6 GHz

8

i5 9600K

3.7 GHz

4.6 GHz

6

i7 9700K

3.6 GHz

4.9 GHz

8

i7 10750H

2.6GHz

5.0 GHz

8

i9 11900H

2.5GHz

4.9 GHz

8

i9 9900K

3.6 GHz

5.1 GHz

8

i7 11800H

2.3GHz

4.6GHz

8

i9 11900H

2.5GHz

4.9GHz

8

i9 10890K

2.4GHz

5.3GHz

8
| | | | |
| --- | --- | --- | --- |
| CPU | Base | Turbo | Cores |
| AMD Ryzen 9 5900HX | 3.8 | 4.6 GHz | 8 |
| AMD Ryzen 9 3900 | 3.8 | 4.6 GHz | 12 |
| AMD Ryzen 9 4800HS | 2.2 | 4.4 GHz | 8 |
| AMD Ryzen 7 5800H | 3.2 | 4.4 GHz | 8 |
| AMD Ryzen 7 4800H | 2.9 | 4.2 GHz | 8 |
| AMD Ryzen 7 3700X | 3.6 | 4.0 GHz | 4 |
| AMD Ryzen 5 5600H | 3.3 | 4.2GHz | 6 |
| AMD Ryzen 5 4500U | 2.3 | 4.0GHz | 4 |
| AMD Ryzen 3 3300U | 2.1 | 3.5 | 4 |
What's the highest I should aim for?
When it comes to minecraft there is no such thing as overkill on the cpu front. Better CPU will always translate to better graphics and more features.
But generally the CPU should be at least in the mid to high 2GHz range, +3GHz is ideal. Going higher will unlock more and more shaders/mods and servers.
Modded MC
If you want to unlick most mods, then you should probably get nothing less than an 7th Intel CPU or 3rd 4th generation Ryzen CPU.
Look aim for processors that are labeled something like "Core i7-7XXX" for 7th. You can go higher obviously, 8th, 9th and even 11th gen will perform better.
AMD or Intel For Minecraft?
Laptops
Generally AMD processors will give you the best bang for your buck on laptops. If you do some browsing around, you'll notice AMD laptops with a dedicated GPU are somewhat cheaper than the Intel versions of those laptops.
What if I want to get the best of the best CPUs on laptops?
A few years ago, you would've grabbed something like a Core i7 or Core i9 if you wanted the best performance. However, the advent of Ryzen CPUs have made the disparity in power between Intel and AMD chips almost non-existant.
The best CPUs will be those colored in purple you could grab an Intel or an AMD chip, they are both equally powerful today.
Desktops
The same thing applies in the desktop market. Both brands have more or less the same CPU performance in the high end market.
However in nearly every price range AMD will give you a better performance/money ratio. Also better connectivity and overclockability. Although you won't really need to overclock anything unless you want to do something out of ordinary with MC.
As for budget options, CPUs like the AMD Ryzen 5 3600 or 3600x are the best choice. Intel doesn't really compete for budget CPUs with AMD and never has really.
OLD CPUS
AMD and Intel are always releasing new CPU models and a whole new generation of CPU comes out at least once a year. So going for previous generations doesn't mean you won't be able to use Minecraft in turbo mode. It's okay to go one or two generation old, there won't be much difference in performance.
However…
If you go for much older CPUs (~4-5 years old ) don't expect to launch most mods and shaders with no lag. Just because you heard that MC can run on a toaster doesn't mean you'll be running most of the stuff the newest CPUs can.
If you plan on buying a laptop or a desktop with a really OLD CPU because you have a low budget, follow these simple rules so you don't shoot yourself in the foot and end up with something that can't even run the vanilla version of MC:
Avoid any of the low voltage versions: AMDs E1, E2. Intel-wise avoid anything that says Celeron, Atom or has the letter M or Y (Ex: m5-6Y54 , m5-6Y57).

Look instead for AMD processors with a 7xxxP or 8xxxP

part number, or Intel processors with 4xxx, 5xxx, or 6xxx,….etc, part numbers.
If you are not sure which processor runs faster. Compare processor speeds at NotebookCheck's Comparison of Mobile Processors (CPU Benchmarks).Use search (Ctrl-F) to find each chip's rank in the tab

As a general rule don't go below the 6 year mark. Avoid 3rd generation Intel CPUs!

Ex: Ivy Bridge(3rd generation Intel CPUs) use very old integrated GPUs and Intel does not support those GPUs on Windows 10.

Also 32-bit CPUs cannot access enough ram to run an OS and 1.10.2 packs simultaneously.

There are exceptions to this rule and some really old CPU can run MC but why risk it?
The cool thing about old CPUs is that you can get laptops/desktops for less than $200 US that can run up to 4GHz. Considerably less if you don't insist on the bigger brand.
Price
CPU
Performance
Lowest Price
200-300

A8 or A10 AMD P Processors; 4th, 5th, or 6th generation Intel Core i3 processor

Low all the settings turned down

150

300-400

AMD A10 processor, the A10-7400P or the A10-8700P.




Core i5 or i7 processer 4th or 5th generation

Medium Settings

250

400-500

AMD FX processor, the FX-7600P and FX8800P, 5th or 6th generation Core i5 or i7 processors (Must have a NVIDIA dedicated CHIP or don't bother)

Full HD, all settings on maximum.

400
With 400-500 bucks you can start running the game at high settings:
Ex:
A desktopIntel Core i5 4210 U + GT 840M will run MC at +130 FPS in 1.8.
This is only a CPU with 1.7-2.4GHz and two cores.
These CPUs are extremely hard to find though and when you find them, you shouldn't pay 400-500 unless they come with a dedicated GPU , are professionally refurbished. Modern laptops within that price range have far better and faster CPUs.
OLD CPUs for Moded MC
Just so you discarded mods in the above example. A CPU will be heavily more loaded with a big modpack. RLcraft is much heavier on the CPU than regular MC.
If you want to play modded Minecraft using an old CPU, you should aim for something equal or higher than a Core i7 7th gen CPU (use notebook check's comparison table to see similar CPUs).
GPU
Just like the CPU, the GPU will work on processing images and rendering them to your screen.
The following are the settings you can adjust depending on what CPU+GPU you've got. The better your hardware is the higher the settings and the higher the quality of the images rendered.
| | |
| --- | --- |
| Graphics | Fast or Fancy . Fancy is more resource intensive, it will turn on shadow rendering, dynamic water, volumetric clouds, transparent leaves and other things. Switching to "Fast" will disable these effects and increase FPS substantially. |
| Render Distance | How far the game engine renders the game, in chunks, measured from the player's current position. Lowering this number will increase FPS. |
| Smooth Lighting | This will have almost no effect on CPU/GPU performance; just leave it on. Setting it lower will make everything look pretty ugly (w/ very little FPS increase). |
| Max Framerate | Most monitors can only "display" 60 frames per second (60Hz) so if you're FPS counter is showing you 120 fps, limiting it to 60Hz is recommended. If you've got a 120Hz display, then it's up to you whether or not you'd like to see every framerates and the game look x2 smoother (assuming the FPS counter shows you ~100FPS). |
| 3D Anaglyph | This is useful if you want to throw in the good ol' red-blue 3D glasses. |
| View Bobbing | In an attempt to make the character more real: ON will make the your view bob when walking, OFF will make your view stable. |
| Advanced OpenGL | Will work on modern GPUs (Open GL 2.0+); it increases framerates by rendering what is visible to you. |
| Clouds | It will get rid of Clouds. Very small increase in performance. |
| Brightness | A gamma-style adjustment light levels. No increase in performance. |
| Particles | Turning off particles, (e.g. dust, smoke) very small increase in performance. |
| Full screen | Full screen will force MC to use more of the GPU's power so it will increase framerates. |
| Use Vsync | Vsync will sync your framerates to the refresh rate of your monitor. Turn it off if you are getting less framerates than the refresh rate of your display otherwise you will lag and see stuttering. |
| Mipmap | Higher levels offer more texture smoothing; decreasing it can increase framerates. |
| Anisotropic Filtering | Along the mimap system it restores details (E.g. on surfaces viewed from a distance or at angles); turning it off will increase framerates |
The highest settings for graphics, lighting, textures, render distance, and a bigger screen size – plus the number of mods and plug-ins installed/shaders/texture packs installed – will all contribute to the demand of better and better CPU however a good GPU (dedicated GPUs w/ A LOT of "cores") will help take some of workload off the CPU giving you more framerates in return.
If your CPU and GPU are not good enough for the settings you want, graphics will start to judder and lag and you will be forced to dial back any fancy effect to something lower.
Hit F3 to see your framerates and try different settings, think about the kind of settings you'd like to have and see how much these settings impact the performance of your current rig.
Regardless, you want at least 50-60 frames per second played at full screen. The more the better obviously.
Getting more than 200fps is nice but not very useful in a game where you're just building stuff , walking around and simple fights. You can , however, get FPS even higher than that with the latest CPU+GPUs.
But remember you don't NEED to play w/ super fancy settings. It's all optional , the game can look amazing with 32×32 textures and its lagless internal shaders.
Knowing a thing or two about GPUs can help you a long way in getting the best performance out of your budget though.
Integrated GPUs
An integrated GPU exists ON the CPU and in fact, it's part of the CPU and it's reserved for graphics.
Integrated GPUs will share the (RAM) memory with your CPU.
So out of 8GB, your integrated GPU could reserve 1GB or so to itself.
This is one of the reasons why an Integrated GPU will slow down performance, it's taking away extra RAM your CPU could be using for processing data.
You may be temped to go for the latest "integrated GPU" hoping to get great graphics performance but in fact even the oldest "dedicated GPU" will outrun a modern integrated GPU because dedicated means it will have its memory .
Which ones are integrated and which ones are dedicated?
If you see an Intel HD something, you have an integrated GPU. Intel GPUs are always integrated. For AMD you have to make a google search, it's not easy to tell.
Although Integrated video cards will let you run Minecraft you're more likely to run into performance issues w/ lower framerates, this will become obvious the moment you start upping the settings or adding heavy mod packs/shaders.

However…
Some integrated graphics cards will let you install a great deal of mods but you definitely won't be able to have smooth gaming with shaders. High graphics settings will bring iGPUs to their knees even with OptiFine and any other optimization.
Which Integrated GPUs are worth buying?
INTEL: Something higher or equal to Intel HD 520,620. These might even let you get away with Medium Settings. You can only find these GPUs on 6th generation CPUs onwards.
AMD: it's best to look it up on the internet to see if it's an integrated or dedicated because it's hard to tell. However if you see integrated and want dedidated, don't immediately recoil and look for another computer. AMD GPUs tend to be comparable to low-end dedicated cards. As a general rule, I suggest you grab anything equal or higher than a AMD Radeon R5 GPU for laptops and R7 250 or higher for desktops. The latter (or higher than that) will give you some headroom to run some of the lighter shader packs..
Dedicated GPU (dGPU)
"A dedicated graphics card is an expansion card that plugs into your computer's motherboard through a PCIe (Peripheral Component Interface express) slot, and it's a dedicated graphics powerhouse that your computer offloads graphical instructions to process and execute very quickly."
That was just gibberish to mean that dGPUs act like a second CPU and have their own dedicated memories to process data and output images to your monitor. The fact that they have their own memory is the reason why even the oldest and weakest dedicated GPU will outperform any integrated GPU that shares memory with the CPU.
Dedicated cards also tend to suck up more power and output more heat, and can be very expensive to manufacture since they add a significant amount to the final cost of a computer/laptop, you should be very aware of what you're buying so that you don't end up overspending on something far more powerful than what you will need to run MC with the features you want.
Which dedicated dGPU is good for me?
| | | | |
| --- | --- | --- | --- |
| Name | Cores | vRAM | Speed |
| MX150 | 384 | 2GB-4GB | 1532 |
| MX250 | 384 | 2GB-4GB | 1582 |
| MX 230 | 256 | 2-4GB | 1519 |
| MX 350 | 640 | 2-4GB | 1354 |
| MX 450 | 896 | 2-4GB | 1580 |
| 1050 | 640 | 2GB-4GB | 1493 |
| 1050 Ti | 768 | 4GB | 1620 |
| 1650 | 1024 | 4GB | 1560 |
| 1060 | 1280 | 6GB | 1670 |
| 1660 Ti | 1536 | 6GB | 1590 |
| 3050Ti | 2560 | 4GB | 1485 |
| 2060 | 1920 | 6GB | 1680 |
| 2060 S | 2176 | 6GB | 1650 |
| 2070 | 2394 | 8GB | 1770 |
| 2070 Super | 2560 | 8GB | 1770 |
| 2080 | 2944 | 8GB | 1710 |
| 2060 Super | 2,176 | 8GB | 1650 |
| 2070 | 2304 | 8GB | 1620 |
| 2070 Super | 2560 | 8GB | 1770 |
| 2080 | 2944 | 8GB | 1710 |
| 3060 | 3584 | 8GB | 1780 |
| 2080 Super | 3072 | 8GB | 1815 |
| 3070 | 5888 | 8GB | 1730 |
| 2080Ti | 4352 | 11GB | 1650 |
| 3080 | 8704 | 10GB | 1710 |
Intel does not have dedicated GPUs so if you see NVIDIA it's always going to be a dedicated GPU.
Which GPU should I buy for Minecraft?
That depends on how exactly you want to run MineCraft and how good your CPU is but as a general rule (assuming you have something like a Core i5 10300H or higher):
Low End dGPUs: All those in blue are a good choice if you just want maxed out rendering distance, texture details and everything else turned on and hit +60 fps. You can add mods but the heavy shaders will slow down the game significantly.
Mid Range dGPUs:Those in green are great for fancy settings with heavy mods and shaders .
There's no point on getting more powerful graphics than a 1660Ti/2060 even if you plan on using the heaviest shaders out there.
High End dGPUs: Those in purple are wasted money, completely overkill for MC. You're better off getting a better CPU. They're only useful if you want to toy around with RTX minecraft which is not going to run pretty with any of these GPUs either.
Dedicated GPUs based on MAP SIZE/BASES + Shaders
The only real reason to insist on dGPU is if you have to use high res resource mod packs and shaders .
The demand of a better GPU not only will it depend on what modpacks and shaders you use but also how large your bases tend to be.
For ex:
A casual player in single player mode may not need a super high end GPU if his

bases are relatively small but he is still using shaders

+modpacks so you might be ok with any of the

green GPUs.

If you're building super complex and

large bases WITH shaders and packs

, you may need one of the

orange ones

.
If you're building building mostrous size bases like the an

entire real world city

then you may want to think about buying one of

those in red.
AMD or NVIDIA?
Desktop: ATI Radeon or NVIDIA GeForce are both good for MC.
In the desktop market AMD GPUs are way cheaper.
In fact unless you are planning on doing anything crazy or try other GPU intensive games like CoD, you may be better off with an AMD GPU. They are not that "powerful" but are powerful to maximize MC settings and let you play with all mods at a much cheaper cost.
Laptops: Unfortunately, that was only only true for desktops because laptops rarely come with dedicated AMD GPUs.
Those few AMD "dedicated" GPUs will only have the power of entry level NVIDIA GPUs and they aren't likely to be cheap. Mostly found on MacBook these days.
AMD GPU Bugs
If you do some research about AMD GPUs and Minecraft, you'll find some people complaning about bugs with some AMD GPUs who then switched to NVIDIA GPUs finding them more compatible with any Open GL based app including MC and shaders.
The solution is not to discard AMD GPUs altogether but look for the right drivers.
RAM
RAM is just memory. This is where Minecraft will be stored when played. In other words, all the files to MineCraft including mod packs, shaders,etc, will be transfered from your hard drive to RAM for the CPU to process.
The CPU could process those files directly from your storage drive but that would make it unrealistically slower. RAM is memory that sits right next to your CPU so your CPU can have access at a much faster rate.
Laptops will come with 2, 4, or 8GB installed, and virtuall ALL laptops have expansion slots for you to upgrade RAM.
How much RAM Do I need?
Although MC can run fin with 0.5 GB of RAM if allocated (we've tested it) , you'll be limited in a lot ways. Single player mode and Multi Player mode will do okay but nothing else should be added.
Given that the operating system will also need to use some of the RAM, I suggest 4GB at a minimum if you got nothing but Windows 10 running on the background ( Windows 10 will take about <1.5GB)
I'd personally opt for about 8GB because I may be running other stuff on the background.
2GB isn't enough for anything these days.
What's the highest RAM I can use in MC?
More RAM is always a good thing with MC:
Minecraft uses a software paging system which is 'horizontally scaleable'. This means, the more ram you throw at it, the better the paging. They are called 'chunks' in Minecraft.
A lot of times the lag in minecraft is caused by having to page the chunks as they come into view. So if you have a lot of ram, the chunks can be pre-loaded and you are likely to never face any tiny bit of lag.
Of course there's a limit to it.
I found that I was still getting benefits up to about 12GB assigned to the JVM, after that there was pretty much no benefit.
RAM: the king of Modded MineCraft
RAM is actually the biggest thing for modded minecraft, if you don't have enough you'll be screwed even if you have pretty good GPU.
The 1.10.2 and newer modpacks will easily use 8GB of ram. So get at least 8GB preferably 12GB if you ever go crazy with Mods and if you want to add texture packs too.
But on average modded MC will take extra 1GB of RAM more (80mods) versus ~300MB or so megabytes for vanilla (remember to take Windows into the equation too),
What happens if I allocate too much RAM for MC?
You may feel some lag because JAVA runs a memory cleanup garbage collection, so the more RAM it has to clean the more it time it will take.
RAM Speed
Sometimes you may see DDR3 RAM sticks on laptops and used desktops just remember that DDR4 is faster , it won't play such a big role in eliminating lag though.
Storage Drive
Capacity
Minecraft files are not large so just about any sized hard drive will do. All new computers have more than enough space to run the game and store a reasonable amount of mods, so as long as you have at least 1GB you'll be fine.
If you are building a desktop you may be tempted to go for a higher end GPU but before you do that, make sure you got an SSD on your rig. A high end GPU will not do much for teh game , an SSD will and you're better off paying that extra money for a bigger sized SSD.
Display
Obviously MC will run on any screen but we've found the larger the screen, the better the gaming experience so think about the screen size especially if you're going to play minecraft for hours on end. A nice big screen not only helps with the immersive experience but also the comfort of having it up at eye-level, rather than craning your (old) neck peering downwards AND it's much easier on eyes too (it will reduce eye strain).
Refresh Rates
Modern laptops, all those above 350$, have enough resolution and they even come with an IPS display so you'll get the best image quality you can get regardless of budget.
The only thing you may or may not want to get is a high refresh rate display.
Vanilla MC with no fancy graphics
If you're just building a PC or a laptop and you don't mind your monitor output ~60fps, then don't worry about refresh rates because most displays are able to output 60 fps (they have 60Hz refresh rates).
Shaded MC with Fancy Settings
On the other hand, if you're investing a lot of money so you can use the coolest and most graphical intesive shaders and texture packs w/ settings all maxed out running at +100 fps (which you can access with F3), you might as well look for a laptop or a monitor that can display more than 60FPS (120-144Hz monitors/laptops).
Otherwise, you're only going to see 60 fps and the game will feel like it's running at 60fps even though the counter will still say its running at much higher frameartes.
Ports & Refresh Rates
If you're buying a laptop don't read this section. It's for people interested in refurbished/used desktops.
Even if your rig can output 100FPS and your Monitor has 100Hz, the game may not feel like its running at 100FPS. You may still be capped by the lower refresh rate of the ports on your graphics cards (GPU) or the ports found on your display.
For example…
Some gaming monitors feature 120Hz refresh rates, but have HDMI 1.4 and DisplayPort 1.4. This means that you can only take advantage of the 120Hz refresh rate IF you use DisplayPort.
If you use the HDMI port, you'll be stuck at 60Hz .
Budget Options and MineCraft's Speed
This section is meant to be read by people who can't even pay 400 bucks for a new computer or desktop or those who want to squeeze a bit more fps.
Ultra Cheap Desktops
Those cheap desktops you find at CostCo and even those with Intel Pentium processors are actually viable and will surely give you higher framerates than a new cheap modern 2021 laptop.
This is because unlike laptops, desktops have plenty of room for ventilation so processors are able to run faster without auto destroying due to high temperatures.
Plus most desktops have their own dedicated graphics card which do not share memory with the CPU's RAM like a cheap 300-500$ laptop would.
In the off chance you don't get a dedicated GPU on a desktop, unlike laptops, you can always install one yourself. Laptops are not upgradeable, so you are stuck with whatever you get.
Be sure to write down the motherboard's type and model so you can google what kind of GPUs it can support.
Intel Pentium/Celeron Laptops
These are the cheapest laptops you'll find online AND NEW.
They cost anywhere from 200-300 bucks and can go as low as 150$.
However, just because MineCraft doesn't look fancy doesn't mean you'll be able to play comfortably if you set everything to low.
We've tried to play the game on a 14 in HP Laptop with a Celeron Processor, 4GB and 64GB of eMMC storage which cost around 250$, it was not worth it .
Isn't 2GB RAM the problem?
That and the processor.
A laptop with an AMD CPU (A8-7410) , 4GB of RAM and a much slower storage (HDD 7200RPM) made the game playable at low settings with 20-30 FPS. This laptop should cost you 250-300$.
If you try to save even more money by getting a 200$ lapto which usually have pentium celeron CPUs, you will give up a LOT of CPU power AND storage space and the game will become unplayable even if you run the game at the lowest settings and Optifine.
However, The Pocket or BedRock edition can be run on such laptop although it would still run better on an XBox One. But then again…running on a console isn't a good idea anyways…you'll have to face the problem of not being able to share your world or back it up and you won't be able to just move it between devices.
Rerfurbished Laptops
A solution to this 200$ budget problem is to go for refurbished machines.
Few people realize that buying refurbished laptops from very respectable companies like Amazon or Apple is almost like buying a new laptop.
There's warranty too…
Of course like every new laptop, you may end up with a defective one. But the good news is that if you have a 3 month warranty you can return it and get another one or get your money back. Three months is a pretty good timeframe to find out if there's something with it.
Opt for good brands…
You can minimize the chances by buying the most recent refurbished laptops available from reputable brands like: Lenovos, ASUS, MSI and Acer in that order.
You can upgrade them later too which is cheaper…
You can easily find a refurbished laptop for 250$ with a processor that will let you run MineCraft at least at medium settings. You can then replace the RAM and HDD at your will to make this thing soar.
Just make sure you're not buying Pentium/Celeron processors (or their AMD equivalents) but rather a recent CPU (6th generation Intel ) which should come with a recent and okayish integrated GPU.
If you're patient you can find a nice deal…
If you keep sniffing around Amazon/Ebay for a while, you'll definitely come across a bargain. You may even find a laptop with an entry dedicated GPU and a SSD for about 400 bucks(refurbished).
Why can't Minecraft run on ANY CPU/laptop, the graphics are so basic! My phone can run games with better graphics!
I've definitely been able to run games with more fancy graphics on a Pentium/Celeron processor and even on a ChromeBook.
The problem is probably JAVA.
Java is not a popular language for games and large apps, it's just too slow (due to garbage collection).
But I have not heard Java making any app so slow to demand high-end hardware so it is unlikely to be the sole cause.
After trying out the game myself I noticed Minecraft has to render chunks back and forth, all the time, this might also make it more resource intensive but it can't be the main cause.
Then doing some research (mostly wikipedia) I digged into MC's history and realized that the developer, wrote the game mostly for fun at the beginning. Then people around him commented on how cool it was and he decided to make it.
He originally chose Java to write the game because it was meant to be an experiment, it wasn't meant to be as popular as it is today.
This probably led to sloppy code in places where it mattered (places where optimization was discarded) and an overall inefficient design.
Although he hired a development team right after he realized this thing might become very popular, perhaps they've all decided along with Mojang to leave some of the original code for unknown reasons and this has led to its relative slow performance with computers.
These are all just conjectures, they're the only ones who have the answer to this question.
Optimizing Minecraft
There are hundreds of videos and posts on how to optimize the game. We are not going over every tip but only what's essential to know and what worked for us.
Opfitine
This is the most known script/software you can use to optimize minecraft. Although MC is mostly single threaded this software can expand its multi core usage. It might even make the game playable on an old laptop that just couldn't run the game before.
Java
It's funny how some people can run Crysis on High settings and still experience some lag with MC. What MIGHT fix this issue is updating your version of Java or getting the right Java version for your game.
Antivirus
Okay, if you're like me, and using tons of mods, chances are you may have downloaded a virus as well. Make sure you get a good antivirus, you'll be surprised to find out you're riddled with them!
BackGround Apps
The most simple tip is to avoid running anything else at the same time but you can actually take this to the extreme and use a softare like. Razer Cortex Game Booster which will automatically shut off any unnecessary process and app when you're gaming. It will automatically run them again when you stop gaming which is much safer than just pressing CTRL+ALT+DEL and putting an end to any crucial task you may not recognize.
Hardware Optimization
Magic Launcher for Minecraft may come in handy if you're a big mods guy. It will let you allocate more RAM to Java making mod usage much simpler. It can also make the window size smaller increasing your framerates.
Comments?
If you have any comments, suggestions, questions or recommendations on finding the best laptop for minecraft. Please let us know in the comments below.