Best Laptops for Information Technology ( Professionals & Students ) 2023
I am 34 years old. Been in the IT field for about 13 years.
But I've been tinkering with computers since high school.
During those +13 years, I've worked as a consultant , service provider, internal corporate, tech support and everything else in between.
Now…
I was asked to write an article about what the best laptop for information technology professionals & students is.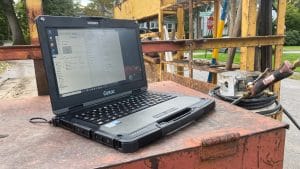 I think….
The title is redundant. I don't like the phrase "best for" . It's misleading. That's like me asking a programmer , what are the best tools for your job?
It depends.
A programmer will need to pick their IDE , programming language and even a specific operating system according to their job.
The tools and laptops for Information Technology work in the same way.
In fact,
That's part of your job.
You have to find , collect, build and combine all the tools you need ( cables , dongles, converters, adapters) for the kind of tasks you perform at your particular JOB and THEN pick a laptop base on that.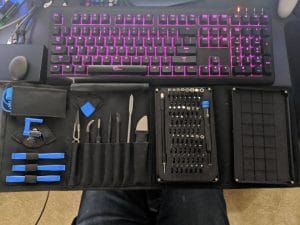 Mine, for example, is OCD compartmentalized with color-coded zip-pouches, pockets, sleeves all filled with the tools, adapters, dongles I will need for the day. Some may find my tools useful others might call it a bit too much.
The takeaway is…
Not every IT professional does or needs the same thing. There are millions of us who do a million of different things.
Recommended Hardware For IT professionals
Of course, if you're NEW to the Information Technology, maybe an Information Technology student you want a laptop with what the average IT professional finds useful.
Looking back….
I wouldn't recommend anyone to get a 'swiss army' laptop.
Too much power & heat is rarely necessary and if so, a huge size means a not so easy to fit in a backpack situation and its also much cumbersome to carry around all day.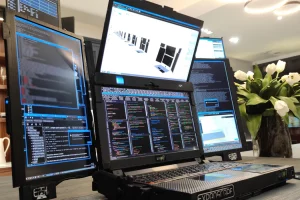 Having extra stuff & power means more stuff that can break which you may not even need but might have to fix anyways.
A good basic laptop setup for an information technology student or anyone getting started in the job would be something like this:
Lightweight, modern & multicore CPU w/ 8-10 hours of battery. A couple of USB 3.0 ports + HDMI port and/or a display port.
The Acer Aspire 5 is a good example:
Also the laptop must be upgradeable (RAM & Storage) this means no thin ultrabooks unless weight is a concern ( upgradeable laptops weight approx. 3.5lbs and up, ultrabooks weight 2.5-3lbs and are not upgradeable)
If you do opt for an ultrabook or a laptop that doesn't have an HDMI port because you're a student and have to carry your laptop everyday to school to get your certification. Don't panick.


They got adapters for everything and if you're wondering, what about the DVD Drive? The ethernet port!?
There's external DVD reading devices that will connect to your laptop through the USB port too. The same can be said about ethernet ports.
The advantage of using external drives is that if they break, no sweat, just throw it and replace it. No need to break apart your computer.
But but but…
"I want a laptop with all the ports built-in. I don't want a DVD external reader either, I don't want any extra accessory"
I know I know…after all the effort I spent trying to explain why that is not necessary, there are still people, IT professionals especially, who want something like the 'perfect laptop for an Information Technology', which is basically a laptop with all the ports they'll ever need and no need for an external CD Drive.
A laptop with:
An Optical Drive

A serial port (or two)

At least 4 USB 3 Ports

a VGA Port

HDMI Port

a Fire port

SD Card Slot

Ethernet port

Removable battery
To be honest, they're nice laptops! I wish they were common too. Network & system admins would buy them by the dozens.
Unfortunately, they are kind of rare and more niche.
The average user does not need all those ports and most modern laptops will only have about half the ports on the list as motherboards get smaller and smaller every year, it won't be long before all laptops turn like the MacBooks with just 4-6 thunderbolt ports.
But there are still a few laptops like that, they're specifically made for our purpose. Here's a quick example:

What about CPU & RAM…Shouldn't I get them maxed out too?
Here's a good rule of thumb.
The more ports you find on a laptop , the older the CPU is going to be and the slower it's going to run (the slowness can be fixed though by adding extra RAM , 16GB, and most importantly adding an SSD).
An IT professional will usually only need a CPU made within the past 5 years (any Ryzen or Intel Core 7th gen).
In some rare cases, a network engineer may need to set up their own home (virtual) lab to: run Cisco Firewalls, routers, switches with ESXi hosts through VMs as well as NetApp Filers for storage. In that scenario, CPU Power (especially number of ports) and RAM become extremely important too because Virtual machines will gobble up computer resources like no other IT app.
You can read more about it in my post here , virtualization laptops.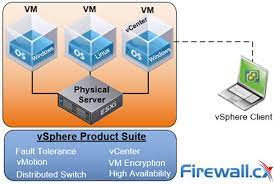 The summary of the virtualization post is basically this: how much RAM & Threads (or Cores) you're going to need will depend on how big your simulations and how big your labs are (or the number of virtual machines and what you do each).
Other situations
If you're working on IT support through a LabTech, ScreenConnect or a VSphere Client, you can buy pretty much any modern laptop (I'd advice you get 8GB RAM + FHD display though).
There's also people who might need to run a Linux Distro side to side with Windows like students for example. You also don't have to worry much about hardware and much less about ports.
I don't want to drag this topic for too long so if you want more details check the last section of this post, it's time we go over the best laptops for Information Technology students & professionals.
8 Best Laptops for Information Technology Students & Professionals
I'm not going to spend a lot of time explaining what the specs mean for each of these laptops, you should already know the basics of that. If you don't, check the posts on the sidebar "beginner's guide to computer specifications" I will instead talk about who this laptop is specifically for.
If you don't know where are you in this business, just remember this:
If you're doing on-site IT support focus on ports and much less about hardware and if you're running simulations or working with a lab focus on ports rather than hardware.
I'm also going to list a couple of laptops with all the ports you'll ever need and a built-in DVD Drive. But remember, they're going to be slow and you will need to do some upgrades for them to be functional, I recommend instead you pick the modern machines and buy the accessories you'll need later.
---
Best Lenovo Laptop For Information Technology Students & Professionals
12th Gen 10-Core i5-1235U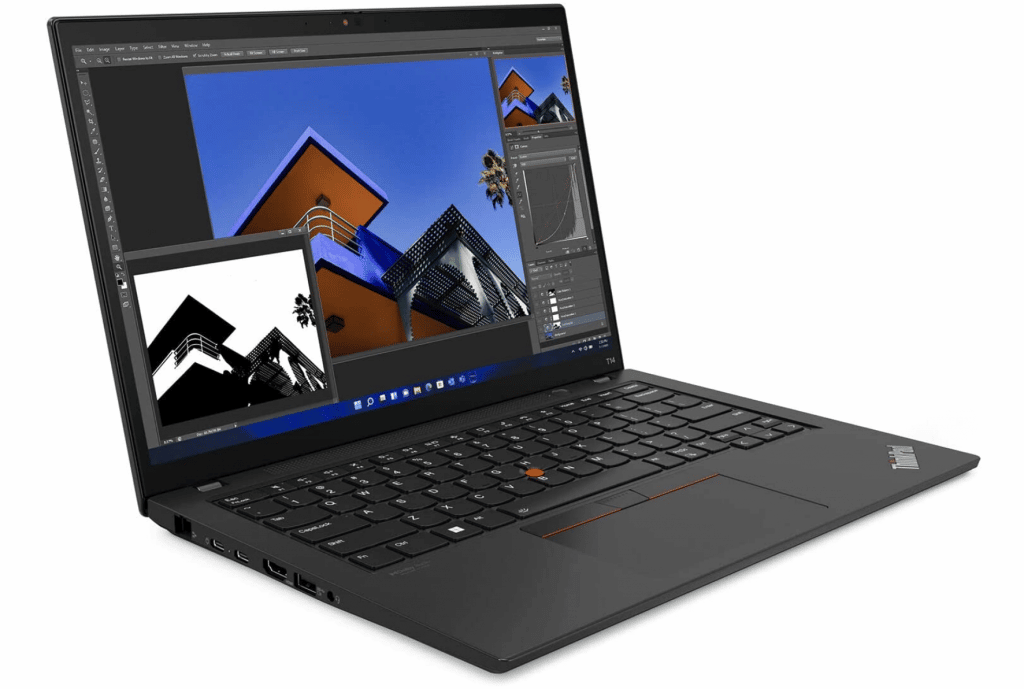 16GB RAM DDR5 (Up to 40GB)
Intel Iris Xe Graphics
512GB PCIe NVMe
14″ FHD+ 1920 x 1200 IPS 300 nits
2.91 lbs
8 hours
No DVD Drive
x1 Ethernet (RJ-45) / x2 USB 3.2 Gen1 / x1 HDMI 2.0b /x2 USB 3.2 Type-C (Thunderbolt 4) / Headphone/Microphone Combo Jack + FingerPrint Reader

Even today I find the Thinkpads to be the most popular laptops in the IT field.
Back in my days, they used to be the default laptop for IT professionals. Unfortunately, the company (IBM) which made the Thinkpads so popular was seized by Lenovo and this took a toll on the overall design which benefited IT people the most. The price increased significantly as well.
The newest models are slightly shifting towards the appeal of the average user which is something extremely portable and thin. Naturally this reduces the battery and the size of the motherboard which takes a toll on the # ports.
Why list it first then?
Because they're still a lot better than most laptops (or any laptop actually) for IT purposes and they're still the #1 laptop used by IT people too.
The difference is that, the older models were extremely more popular. In fact, I remember the first company I worked at had someone buy a couple hundred (approx. 300 ) of Thinkpads (T-series) and they were a good choice too because only a few people (2%) asked for a replacement and only ONE had technical issues within the first few years. Mind blowing numbers!
So…
You have two choices here:
Buy the older models (not too old though as CPU power is pretty bad if you buy something from 2016 and before).

Go for the newer models like this (which might only require you to buy one or two adapters – if any).
If…
You are fine with the older models, remember you have to upgrade RAM & Storage (16GB RAM & An SSD) otherwise Windows 10 and Windows 11 will lag massively even if you just have notepad open. For tutorials on how to do this check out my posts here: How to upgrade RAM & Storage. Both upgrades should be a piece of cake for an IT person and even more so with older models (which are easier to upgrade, in other words, much less screws to remove).
New ThinkPad: Gen 3 vs Older Thinkpads
The advantage of the new Thinkpad is the RAM supported (40GB to 48GB) and the latest generation CPU + the extreme portability.
It's also a premium laptop that has a rock solid built and aluminum-based chasis which means it's very very unlikely to fail.
If you've got the budget and you've got several dozens of people depending on you for IT support or administration, don't mess around with older (refurbished) models. Always choose the most reliable model.
---
Best Laptop For Information Technology Students & Administrators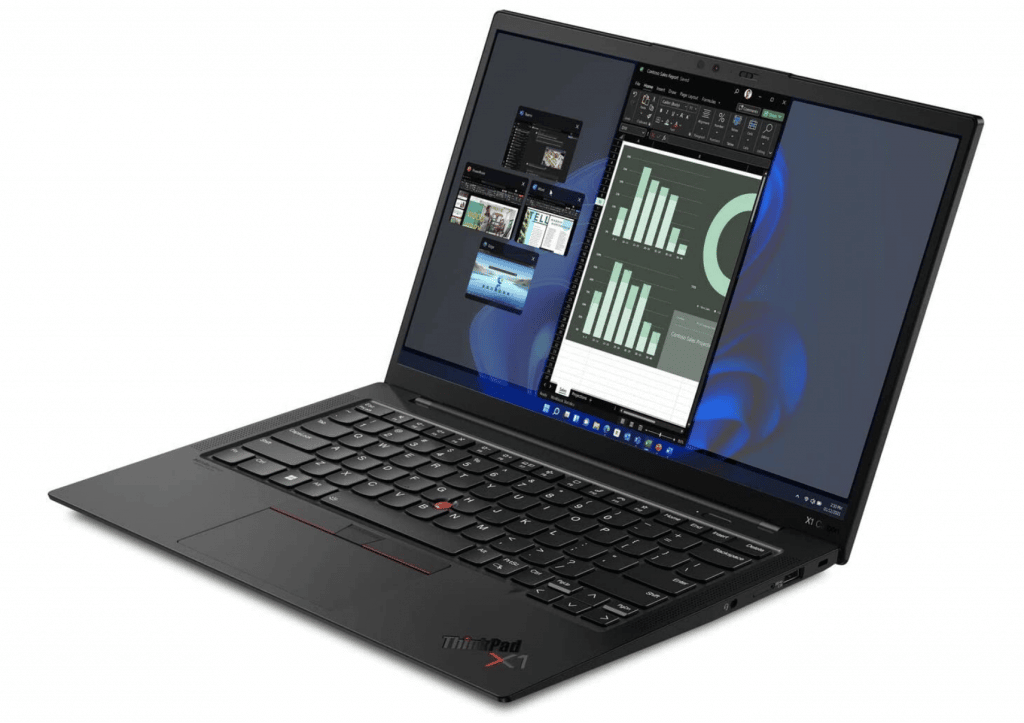 Intel Core i7-1260P
16 GB LPDDR5 RAM
Intel Iris Xe Graphics
1TB NVMe SSD
14″ WUXGA (1920 x 1200) IPS anti-glare Display (400 nits) & TouchScreen
2.48lb
7 hours
2 x Thunderbolt 4 (DisplayPort / Data Transfer / Power Delivery), 2 x USB-A 3.2, 1 x HDMI 2.0, 1 x Headphone / Mic combo

The Lenovo X-Carbon series are basically a much thinner and lightweight version of the Thinkpads and you'd be surprised to know that despite the fact they are much thinner and lightweight, they hold a decent number of ports which is NOT SEEN on your average ultrabook (or any ultrabook actually). I've only seen this much # ports (on an ultrabook) on the Lenovo X Carbon.
Older models
You are welcomed to pick any of the older models if on a low budget, any of them will be fine because the Carbon Series are relatively modern series and they will all have a decent modern CPU to cope with Windows 10 and Windows 11.
Lemme emphasize again "if you are on a low budget" because you're not going to find a big difference in the # ports with the older models and you will never find an ultrabook with an optical drive.
Nonetheless, the older models still keep the same awesome display, top notch keyboard, thin and lightweight design, Solid State Drive, etc. The only thing you'll be losing is CPU power basically.
What kind of IT pro would need somthing so portable?
Hmmm…someone like an It administrator or any admin that's constantly moving all over the building or from building to building. If they have to do on-site support, then they should just buy adapters as they see them needed.
---
Best Laptop For IT Consultant & Support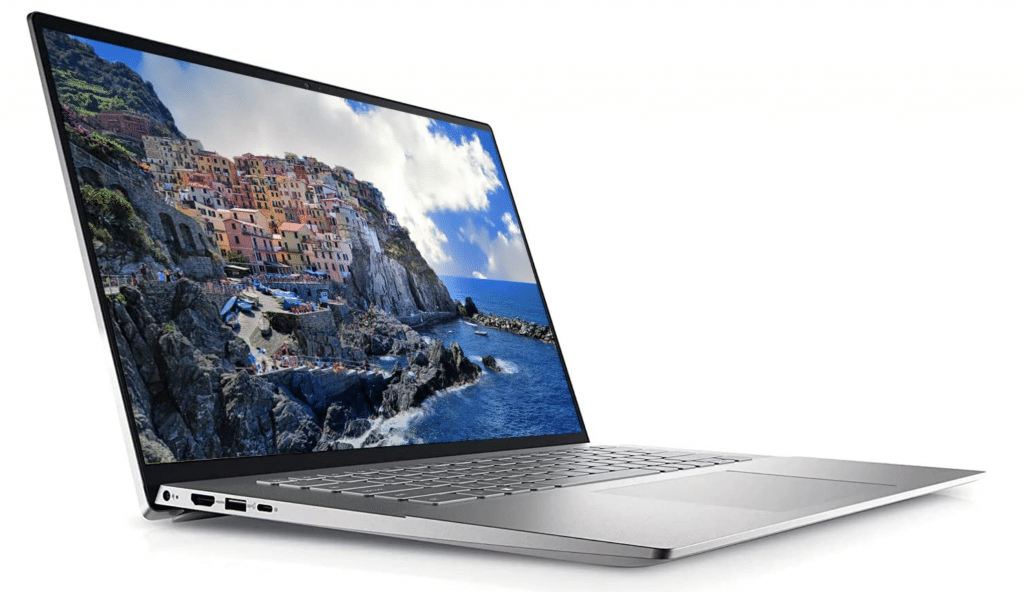 Intel Core i7 12th Gen i7-1260P
16GB RAM DDR4
Intel Iris Xe Graphics
1TB SSD PCIe NVMe
16" full HD 1080p IPS
4.12lbs
10 hours
2 x USB 3.2 Gen 1 Type-A ports, 1 x USB 3.2 Gen 2×1 Type-C port with Power Delivery and DisplayPort, 1 x Audio Jack, 1 x HDMI 1.4, 1 x SD Card Reader; Fingerprint Reader


The Dell XPS 13 series are somewhat popular among IT folks, it doesn't have many ports but it's super portable and it's got a very good display.
All models released within the past few years are very lightweight, thin and are made of full aluminum. That's basically the reason why they're good. They don't have nowhere near the same ports as the Lenovo Thinkpads (that's why they're thin) but they can be just as resistant to physical damage and more portable.
The problem today is that the newest version of the Dell XPS 13 has almost ZERO ports and the slightly (last year's) older model has a good number of ports but it's expensive.
A good alternative is to either go for the much older models (2+ years) OR buy the newest Dell Inspiron which has a pretty good number of ports (due to being much bigger ~16inch). I decided to feature that instead because I know most of you want the latest hardware for whatever reason.
Performance: Core i7 12th generation
The model I'm featuring here has the latest Core i7 laptop CPU as of 2023. The only advantage of this CPU over the previous ones is basically down to 'energy efficiency' (more battery) and better 'multi-core performance' so unless you're going to assign quite a lot of resources to each virtual machine or do anything that requires more 'cores' (actually has the same # of threads as previous generations but they have better performance) then you could save a lot of money and go for the slightly older models.
In fact, if you are going to work in server management, provide instructions remotely through then going for the cheaper older models is even a better idea. If there's anywhere where you should invest money it's on the display (some models have a 4k resolution display) rather than performance as the extra resolution will give you a massive amount of extra screen space to make it easy to have documentation and say a vsphere client window simultaneously next to each other.
---
Best 2 in 1 Laptop For Information Technology students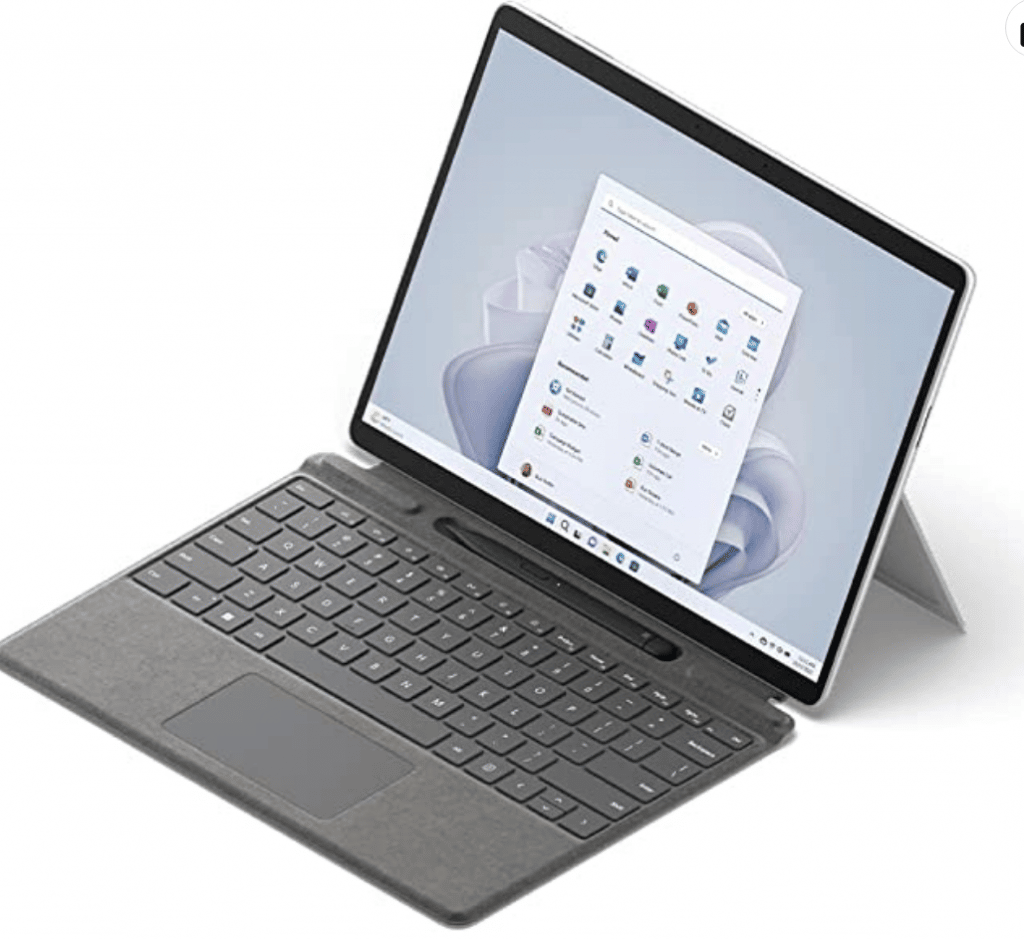 12th gen Intel Core i7- 1265U
8GB-16GB RAM LPDDR5
Intel Xe Graphics
512GB PCIe NVMe SSD
13 " IPS 2880 x 1920 TouchScreen
1.9lb and above
10 hours
2 x USB-C USB 4.0/Thunderbolt™ 4 , 1 x Surface Connect port (for Surface Dock)
1 x Surface Keyboard port

The surface series are stll the most portable laptop ultrabooks with the newer models of the Surface Pro being the most lightweight ultrabooks within the Laptop Market.
Students & Examinations
I'd say this is the best choice out of the list if you are a student getting ready for IT examinations and certifications while looking for your first entry level Job in the IT field (networking & svr maintance).
You're not going to need a heavy brick with lots of ports at least during this stage. On the other hand, networking and svr maintenance will ask for lots of RAM ,extra storage and a fast CPU (modern). Consider that you'll be laser focused on passing examinations rather than working on a job too so the portability becomes more important than anything else.
Performance: Surface Pro
Surface Pro may weight 2 lbs , have two ports, extremely ultra thin and have a touch-screen iPad-like functionality but it's not slow by any means. The latest model usually has the latest mobile CPU ( usually an U or G series – for energy saving purposes) so it's going to be faster than MOST, if not all, laptop devices below its price. All models have a solid state drive and they can pack as much 16GB RAM. You should be aware though that you CANNOT upgrade RAM & Storage so you have to buy a model with the RAM & Storage you're going to need (16GB should be enough).
Linux & VMs
Again, do not think of the Surface Pro like a tablet. It's a full blown windows laptop that can turn into a tablet so you can use a virtual machine to run Virtualization software and run the Linux Distro of your choice.
Docking Station
This is sold separately but if you buy it you can set up a desktop-like workstation environment by attaching a coupel of monitors thorugh a VESA mount. The extra displays can be used for HP BTO, Cisco tools, AWS console, etc.
The docking station also has ports for a sound speaker,external keyboard, external mouse, CD Drive and so on.
What about IT ports?
The Surface Pro only has two or three ports. x2 USB ports + a port used for battery charging.
You won't find any other port built into the device but once you buy the external docking station you can attach adapters on it too. If you need an ethernet port, the docking station has it! If you need a Serial port, buy a small usb to serial adapter.
You can also run OSs out of the USB ports and attach an optical drive, it behaves like a full blown laptop. It'd be nice if it had say an ethernet port built-in but you know how big those are and that would make the surface pro a lightweight yet thick device, not very marketable. Again don't worry about ports, look at the dockstation below, there's a port for just about everything in it.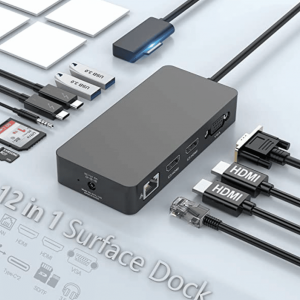 ---
Best Laptop for Information Technology work
Intel Core i7-12700H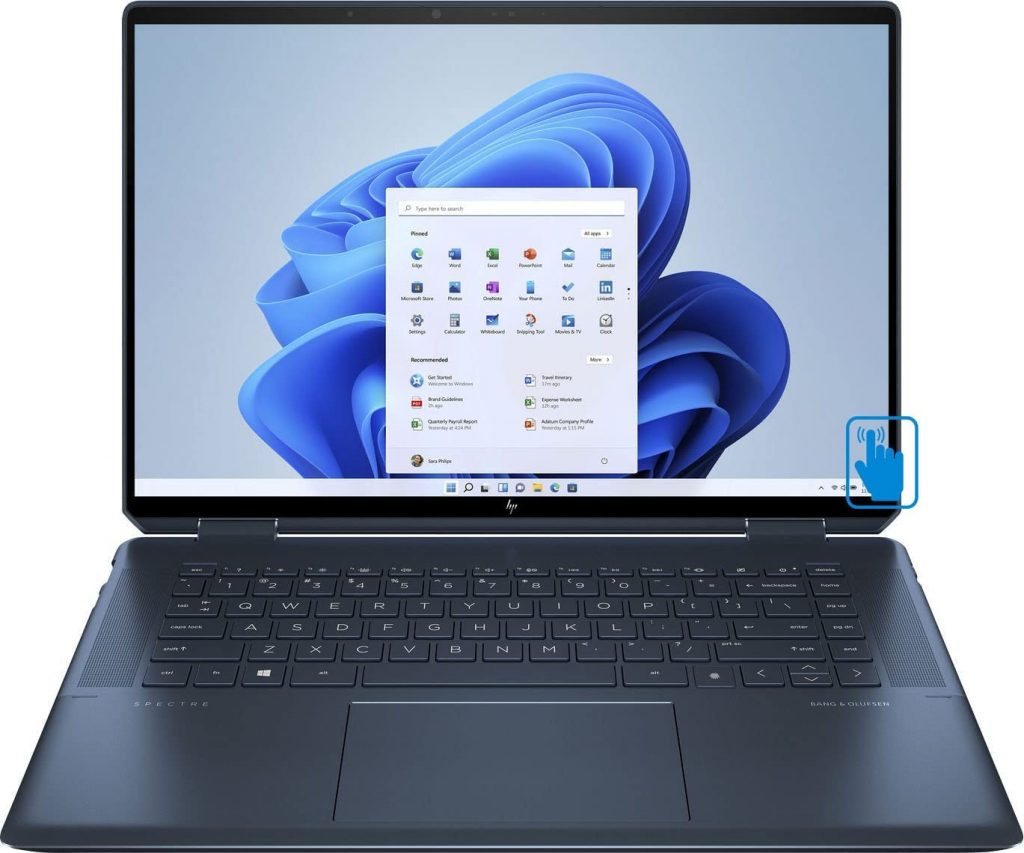 Intel Iris Xe Graphics

HD/Iris 16GB LPDDR5
2TB PCIe NVMe SSD
16″ 3072×1920 IPS
5lbs
9 hours
USB 3.2 Gen1, 1 x HDMI 2.1, 2 Thunderbolt 4 (Type-C), Micro SD Reader, No Optical Drive, Headphone/Microphone Combo Jack.,

The HP Spectre used to be a really great laptop for IT purposes, the number of ports on a touchscreen convertible devices was unrivaled. Unfortunately, the newer and newer models are opting for that MacBook-like design, that is, with a few # ports as possible.
Hence I cannot bring myself to list the current version of the HP Spectre x360, you are welcomed to check it out (see above), but I'm recommending a model from last year because it has a decent number of ports (see below)
HP Spectre x360 Ports:
1 x USB 3.2 Gen 2 Type-C
1 x HDMI 2.0
1 xDisplayPort 1.4
2 x USB 3.2 Gen 1 Type-A
1 x MS Card Reader.
Older Models: More ports
Remember, the further you go back in time, the more ports you'll find.
If you don't mind the slightly older CPUS (which are really just as fast for most purposes except running home labs) you can save a lot of money and get even more ports, you might even find an HP Spectre with a DVD Drive and an ethernet port. I still advice against those and go a little bit further back in time to get a few more USB + ethernet port such as in the models shown below:
My Recommendation:
You know what I recommend: going for the latest model you can afford and just use accesories!
In fact, grabbing any of the newest and more portable HP spectres is going to be less weigh to carry anyways as these are all approx. 3lb and small serial adapters + a USB3 DVD reader weighs only 0.5lbs at the most and then you have the laptops with all the ports built-in (we'll go over them next) weighing around 5 to 7 lbs!
The latest of the latest Spectres which have almost no ports are ideal for those working as remote IT support or working at a data center. The latter will find it more useful as the fact that it can turn into a tablet is much much easier to work with standing up and of course much much easier to carry all over the center.
---
Best Laptop For IT Professional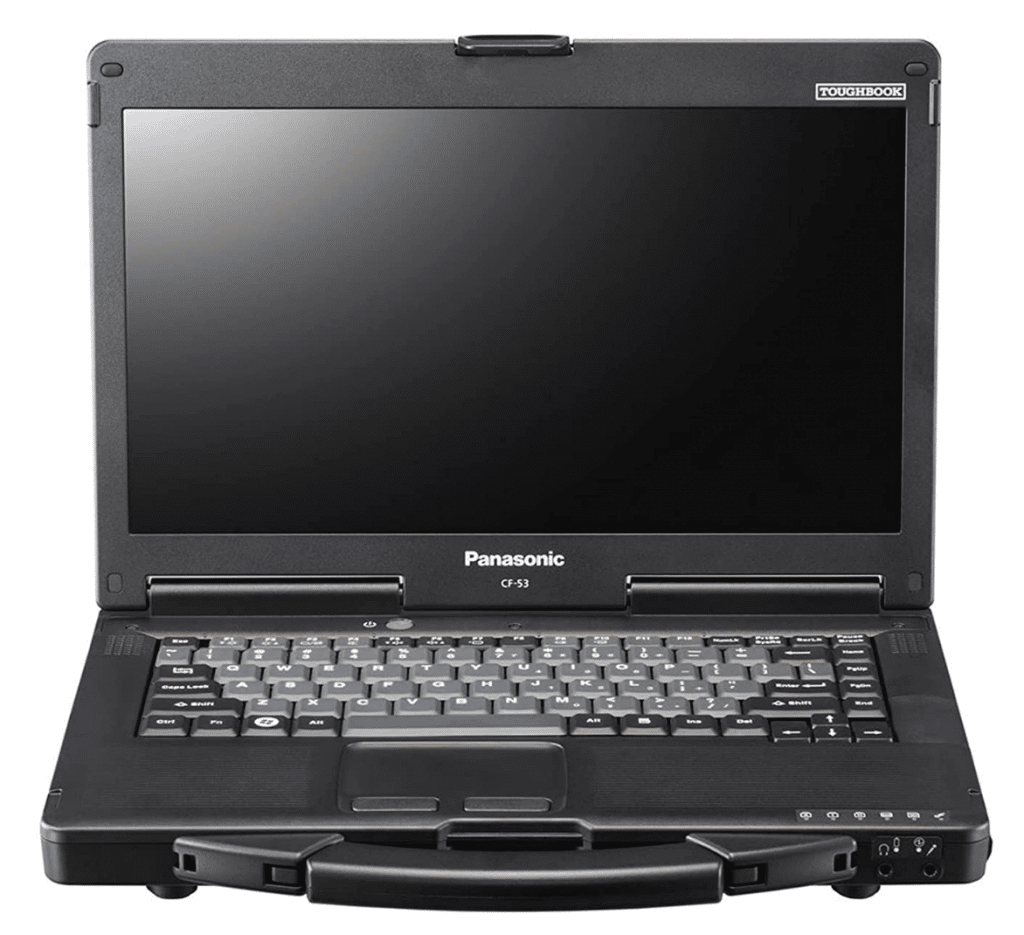 Intel i5-2520M 2.5GHz
16GB RAM DDR3
Intel HD
1TB SSD
14" HD TN Display
8lbs
5 hours
All ports you can think of with a CD/DVD Drive

This is exactly what most people have in mind when they think about the perfect laptop for IT professionals. It would be the perfect laptop for EVERY guy in the STEM field if it could weigh a lot less and if it could hold a much more recent CPU.
Rugged + Insane amount of ports
These types of laptops usually go by the name of workstation toughbooks. They are called toughbooks because they have more layers of material all over the circuitry inside and may even have a rubber-like material enclosing the whole system (or at least partially). The latter is done to minimize the damage that occurs when you drop it.
Which brands make them?
Only three brands as of 2023: Getac, Dell and Panasonic.
Unfortunately, a lot of them have been discontinued and this is one of the few models that are widely available. If this model goes out of stock, which happens quite frequently, just type any of the brand names + toughbook in the your favorite shopping website.
Are they worth it?
It's hard to say, they are if you don't mind how heavy they are. Regardless, if you want to get some work on this thing and not just have it on display in your house, you HAVE to upgrade the RAM to 8GB and replace (even if it means taking it to a more experienced technician) the HDD drive for an SSD drive.
Once you do the upgrades, Linux will run just fine on it and definitely the older version of Windows as well. Windows 10 & 11 may struggle but they're still going to be fast enough for you to get stuff done.
Lastly but not least…
If you get a call to a center but you get stuck in a snowdrift, having one of these in the back of your car can mean whether getting there in time or not. How? Just use it a shovel!
Best MacBook For IT Professionals & Students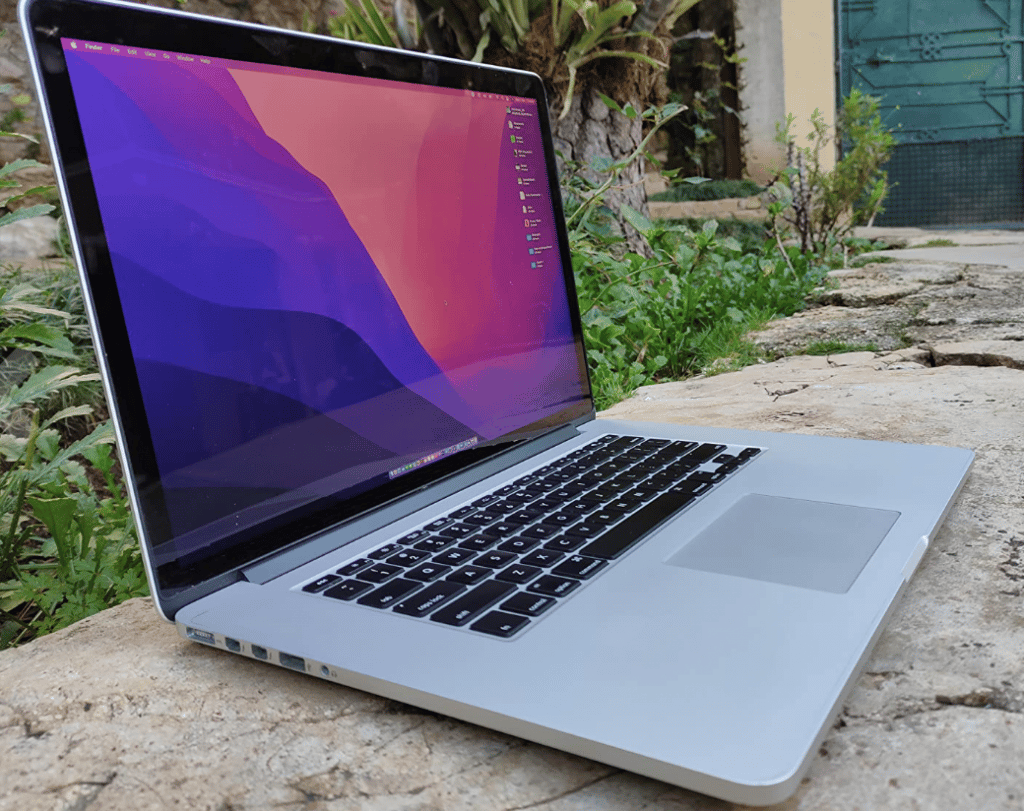 Intel Core i7 Core i5
8GB-16GB RAM DDR4
Intel Iris
256GB-1TB Flash SSD
15" Retina IPS
3lb+
10 hours
x2 USB 3.0 Port + HDMI Port + Ethernet Port, x2 Thunderbolt Ports

Now now don't too excited. Before you click on the link or buy the latest MacBook from local computer store, know that MacBooks aren't necessarily ideal for IT purposes but they CAN be if you don't mind going for the older models.
So how popular are they?
In my current job, everyone in Ops had their picks of the computers they'd be working with for the next few years. IT companies will sometimes let you pick your laptop because you're the one that knows best what's useful to you and they'll even let you buy a new laptop if you don't like your first pick, not only that but you get upgrade your laptop a few years later! This shouldn't be surprising to you once you know how much they spend on servers!
Most people went for the industry standard, basically Lenovo ThinkPads.
But surprisingly enough, a few in the company chose to buy a MacBook Pro. Back then it was either the 13 inch MacBook Air or the 15" MacBook Pro with the retina display (mostly MBP though). As of 2023, some people still use their MacBook Pros but none of them get an model with a CPU older than the 7th generation Intel Core for obvious reasons. Although going lower means more ports and even an optical drive that also means very slow CPUs which are fine for everyday tasks (OSX is way more efficient than Windows in handling low-end hardware) but it's not okay for IT apps & scripts.
MacBook Pros: Newer Models
The newer models which have the M1 & M2 chips as shown below are not necessarily a dumb choice:
As long as you don't mind being in dongle-hell, you'll be fine but I will only consider these if my work was basically UNIX-based and by this I means using Linux mostly and the OSX terminal for IT purposes. The M2 & M1 chip although they both vastly outperform Core i7 and Ryzen 7 CPUs used on ultrabooks , they aren't necessarily that useful for IT (the OSX Ventura though , which is the latest, will work better with the newer models).
By dongle hell I meant you will have to buy adapters for just about everything. The latest (post 2019 MacBook Pros) don't even have one single USB port. While one could deal with the lack of ethernet port, dvd drive and display port but no USB ports? All thunderbolt 3 ports? This is not a problem for most IT folks but anyone here that's going to work on on-site support will have to buy so many adapters and make their MacBook Pro look like the server in the featured image of this post.
Whatever you do in the IT business, even if its not onsite support or server maintenance, you will need at least one USB port even if you are a student so make sure you buy a USB to thunderbolt port if you buy the newer models.
Older models are recommended!
If you've an Apple Fanboy and if you are a student, you can go for the newer models but if you're about to join a company and you want to try and see if a MacBook will do the job (because you rely on a Unix-like programming paradigm or any other reason), try the older models first. They are crazy cheap so you won't be losing much money if they don't turn out to be useful. Worst case scenario, you'll just have a back-up machine or a machine for home use if you don't find it useful.
Remember to start with the pre-2019 models, the ones with USB ports! The one shown below has x2 USB ports, x2 thunderbolt ports, SD Card Reader and even a HDMI port!
---
Old Laptop For Information Technology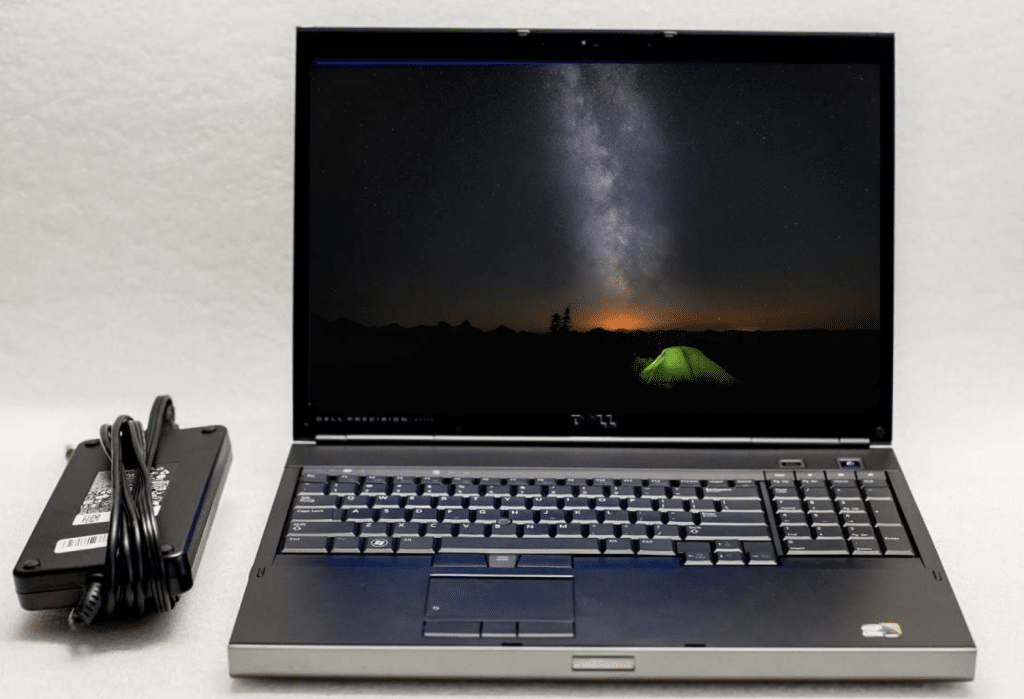 Core i5 5th gen
4GB RAM DDR3
NVIDIA FX2800 1GB vRAM
HDD
17" HD
17lbs
????
This laptop here is listed for informational purposes only. I do not suggest anyone to buy it UNLESS they find a similar model with a more recent (at least 2014) CPU.
If you click the link, you'll see that it has in fact, all the ports you'll ever need and no need for a single adapter. This used to be the common rule back in the 2000s: full sized keyboard, 17" display , at least 5 USB ports, ethernet port, optical drive, HDMI and/or VGA port.
If this laptop had at least a 4th generation CPU, I could at least upgrade the storage and RAM and make it sort of useful but the CPU used here is from the 1st generation. Even installing an SSD + 16GB RAM won't make it snappy with Windows 10 or 11. and much less Windows 8 and 7. I could see it working well with Windows XP though.
---
Last Words:
I think in general IT people have come to the realization that they have to live in dongle-land for the moment.
Once you step into the field for a few months, you'll realize that having the old serial port+ optical drive is just not worth it. It's just better to have a really sleek and easy to carry ultrabook and carry several dongles with you.
The need for dongles and ports and such is starting to fade in this business as the general masses (and therefore the laptops) no longer have needs for these tools either. Over time , we will only find very few ocassions where we'll see the need to use a serial port and that will be mostlyt when a switch stops working.
---
Hardware For Information Technology (continued)
This is the continuation of the introduction.
Like I said, people reading this post come from different backgrounds. From students to IT server maintenance and IT support professionals.
Students
Upcoming students may find it hard to believe but they'll know what i'm talking about when they join a program: what laptop you pick doesn't matter at least for the few years and unless your school clearly states the kind of laptop you need, you don't need to be picky. You'll have plenty of machines available at school and access to servers for practice too. Your home lab will usually come in after the third year or so basically when you're about to finish school and start looking for a job.
Instead of worrying about hardware, you should worry about software because there's a lot of stuff you need to learn in a short period of time (one year):
Visual Basic

Intro to Linux

Programming with C

Programming with HTML, DHTML, and CSS

Programming with XML

Javascript
Good news is that they're all realtively easy once you learn say C, visual basic and the rest are just complementary. What may be kind of diffuclt to get used to is Linux especially installing packages in Linux and using the terminal. It's going to take a few weeks of frustration but you'll get there.
Anyways, none of these languages, even the Linux OS, requires a specific type of laptop. All laptops with Intel Core or Ryzen CPUs will let you multitask and even launch TWO virtual machines.
On the other hand, if you're teaching yourself IT subjects to pass certifications. Then you could just grab something that's ultra portable and cheap (ChromeBook or 11" MacBook Air – both can support a Linux Distro) AND a desktop with tons of RAM and a decent CPU as this will be your 'home' lab to practice hands-on IT support and to run simulations/scripts on several virtual machines.
Mac/Linux?
Some schools may use Mac systems because programming is just more natural on a Unix-based system (installing packages is much easier and core packages like gcc works seamlessly on OSX devices) but you'll still need buy or use a windows machine. If you don't mind older MacBooks, you can buy a MacBook Pro from 2019 (which has a x86 based processor) and is fully compatible with Windows (through bootcamp) so you'll basically have both a windows laptop and a macbook on the same device.
Virtual Machines for IT
Those working in server management are likely to use virtual machines as one of the main tools for both learning and practice. Depending on how big your networks are or how big your simulations are, you'll need anywhere from 8GB to 64GB. If you grab any of the lenovo thinkpads, you're pretty much 100% assured of having the option to upgrade RAM up to 40GB or 48GB with some models letting you have as much as 64GB (usually from Lenovo's site).
If you want to know more about the virtualization topic on computers you can check my virtualization laptop guide here to get all the details.
IT Support
Tech support
I know you're still fixated on getting all the ports you need on a laptop because its easier to carry and its just much cooler to walk in with one laptop. But adapters are easy to carry too and they cause minimal fuss and are very small nowadays. If you want to reduce the number of adapters, then remember to just go back to older models and upgrade both storage and RAM (SSD + 16GB) if whatever model you settle with doesn't have a good CPU.
Server Management
If its remote server management then you can get pretty much any laptop of your choice. I would focus though on getting a modern CPU with at least 8GB RAM for easier multitasking. Also the WiFi card is extremely important , not the technology itself, but more about where exactly in the laptop has it been installed. Some laptops may put the WiFi card in positions where it is more difficult for the signal to get in thus reducing internet speed and increasing the delay between your computers and the connection the the server.
IT support from home
Anydesk, screenconnect and software like the popular vsphre client run on pretty much ANY windows computer device and the thing you should be concerned about if buying laptop ( and not using the ethernet port) is getting a decent connection out of your laptop (through a well installed and set up WiFi Card) or even better just a desktop with multiple screens.

Ports & Optical Drives
There are no modern laptops that will have ports like serial, ethernet port + optical drive. None of them, there's no need to do these days as there's an adapter for everything and the market demands ultraportable and thinner laptops every year.
There are some brands that specifically make 'workstation' laptops for IT purposes with all these ports in mind like Getac and maybe even Dell if you're interested just go to the official getac website to check them out.
Another as we talked about throughout this post (in my reviews above) in case you did not read them is to go for slightly older models, the older you go the more ports you'll have.
If you buy a laptop say that's 3 years older, you will at least get the ethernet port and an extra USB port, that should reduce the number of dongles and adapters a bit. You will still need to get an external optical drive unless you go back to 2015 and prior laptops.
Accessories
Just for your information, here are the top brands I buy accessories from:
Author Profile
I am physicist and electrical engineer. My knowledge in computer software and hardware stems for my years spent doing research in optics and photonics devices and running simulations through various programming languages. My goal was to work for the quantum computing research team at IBM but Im now working with Astrophysical Simulations through Python. Most of the science related posts are written by me, the rest have different authors but I edited the final versions to fit the site's format.