8 Best Laptops for IT Professionals & Students in 2020
I am 30 years old. I have worked in the IT Business since around 2009. That's professionally because I've been tinkering with laptops since high school and college (this was also the time I met the guys who made this site).
And during those 10 years, I've had the opportunity to work as a "consultant" as well as a "service provider", "internal corporate support" and everything else in between.
Now I was to asked to write an article about the perfect laptop for IT professionals and anyone involved in the IT business.
Well, first of all, this question is redundant. The word "perfect" or "best" can be misleading, it's like asking what are the best tools to write good software.
The answer is of course, it depends :you need to build your "own" programming environment or tools, slowly and over time, with the unique and cuztomized settings/IDEs and languages that you want and know how to use best.
Laptops for the IT business are kind of the same thing.
There isn't a perfect laptop for IT.
In fact, part of your job when entering the IT field, is to find, collect, build and then combine all the tools you need (cables/dongles/converters/adapters) for the jobs you usually perform.
The bag I carry is currently the best evidence of this. Over the years, it has gotten heavy as hell as well as OCD compartmentalized with color-coded zip-pouches/pockets/sleeves all filled with the tools I might need in a typical day.
The moral of this story is that there's no standard definition of what an IT pro does, is and what he/she needs. There are millions of us who do million of different things. So you have to buy the one that will works best for you/
Recommended Hardware For IT professionals
Of course, there are those just getting into the IT field and just want something to get started with and that's exactly what you'll find in this post.
Looking back, I wouldn't want a swiss army laptop. That's just more power, more heat and more space taken, more stuff that breaks that I may not need and I can't easily just replace.
The best place to start is having a light laptop with a good battery life, HDMI/DP out and as many USB ports you can get. A huge bonus would be to be able to upgrade both the RAM & Storage as needed ( but I am told by the writers here that virtually all laptops are upgradeable today).
If there's anything else I might need, I'll simply add an adapter to the brief case. They don't really take much bag space(unless you have hundreds of other tools like me), they're cheap and easy to replace.
The best part of having integrated devices (like an external CD ROM drive) is that you can use those with a computer other than your own.
But Wait…It's all about Ports
I am well aware that there's a few of you reading this post in search of the "closest" perfect laptop for an IT Pro, that is, to maximize ports and minimize the use of external devices as much as possible.
Which is really a fair thing to ask especially if you are a network admin/sysadmins or someone who doesn't do desktop support.
What kind of a laptop would that be? A laptop with:
An Optical Drive

A serial port (or two)

At least 4 USB 3 Ports

a VGA Port

HDMI Port

a Fire port

SD Card Slot

Ethernet port

BlueTooth

Removable battery

And any other port an IT Pro might also need.
Obviously all the above depends on the motherboard, that is, if the motherboard does in fact, support all this I/O.
CPU/RAM/Storage…When is it Important?
Maxing out on these specs is useful if you are a network engineer who needs set up their own lab on a laptop or to recreate networking environments: that is integrate Cisco Firewalls, routers, switches with ESXi hosts and VMs as well as NetApp Filers for storage.
This may or may not need to be very hardware demanding it depends on the kind of lab you want and the number of VMs you want to run. You can check more details about this on our Virtualization post.
Other considerations
Of course there are those who do IT support from home\ by using running LabTech/ScreenConnect/VSphere Client.
There's also a few folks might just be interested on running Linux with minimal fuss.
And lastly, students who are just starting in the IT Field.
To keep this section consize the details of everything we just talked about (the hardware, IT people, ports and so on) were moved to the end of this post
Top 8 best laptops for IT Professionals & Students
Since the specs vary widely and the specs are different for all the types of IT folk.
For now I'll simply list a few laptops you may want to consider for any types of jobs mentioned.
Some are more tailored to run labs (more power) while others are more tailored for desktop support (more ports).
In the case of IT folks, there's no point of going over and explaining what the specs mean.
So I will mention which folks should consider a laptop and a few more things you should know before buying one.
If you can't find any of these around your region, you should take notes of the specs/ports and try to find similar models from either the manufactuer's website or amazon itself (I'll list a few other worthy alternatives when I can).
Lastly, if you are expecting old bricks with every single port I mentioned, I'm only going to list one.
But IMO it'd be best for you to invest on modern laptops and a buy a few more accesories (if you need them) than relying on an old and slow brick that can die on you any minute and can't be upgraded.
---
Best Laptop For IT Professional
Core i3 Core i5 Core i7 10th generation
8-32GB DDR4 RAM
Intel HD 620
200GB-1TB SSD
15″ IPS FHD
4.3lb
10 hours
1 x Headphone-out & Audio-in Combo Jack 1 x RJ45 LAN Jack for LAN insert 1 x HDMI 1 x mini Display Port 3 x USB Type-A 3.1 1 x USB Type-A 2.0 1 x USB Type-C 3.1

The obvious first choice would have been a good ol' ThinkPad but ever since the thinkpads were "lenovo-nized" (it was formerly owned by IBM), their usefulness for IT folks decreased tremendously.
It seems it was more important to appeal to the masses by making them smaller, thinner and portable. This caused the number of accessories/tools(fancy words for ports) intrisically installed to be reduced significantly.
However, they're still reliable and they still have a decent amount of ports.
In the past, one of the companies I worked at deployed around 200 of those old puppys (T430 and T431 were our favorites) with a small percentage of issues (2-3%) that required RMs.
So yeah, I couldn't find a "modern model" with the huge # of ports the older models had.
I did find the older models sold as refurbished and "renewed" but I simply couldn't recommend them due to their technology being way too old(specifically the processors which can be quite slow for software made today). You can check them out and buy them if you want though: Old Lenovo ThinkPads.
Again If you decide not to go for this model but still venture in the Lenovo brand, I recommend you only consider the ThinkPads(4th generation onwards) and the Lenovo X1 Carbon series. Although both have have a lot of ports the latter is more portable and discards an optical drive altogether.
Lenovo ThinkPads and Carbons are pretty expensive I know but they're also pretty reliable too I mean if you are the only IT guy supporting 80 people, why mess around?
As for the configuration (CPU, RAM and SSD) just choose whatever you can afford. The extra power is really optionall, 10th generation CPUs and SSDs are way too fast for today's IT software and tasks.
For those of you toying around with several VMs simultanously though the extra CPU and RAM always helps!
---
Best Laptop for IT administrator
Core i7-8565U
16GB RAM DDR4
Intel HD 620
512GB SATA III SSD
14" IPS FHD Anti-Glare
2.65lb
10 hours
2x USB 3. 1 2x USB Type C Thunderbolt with PowerDelivery 1x HDMI 1x Mini RJ-45 1x

This is the latest Lenovo X-Carbon model with an 8th generation CPU. You can find older "models" with one or two extra USB ports but none of them will have an optical drive, this one doesn't either by the way. So why is it listed here? 2020bility+Portability+reability+insane amount of ports the holy quadrinity into one and which you won't find in other brands/models.
If you are an IT administrator or admin moving all over the place, get something portable and avoid bulky machines just because they'll have more ports.
---
Best Laptop For IT Consultant & Support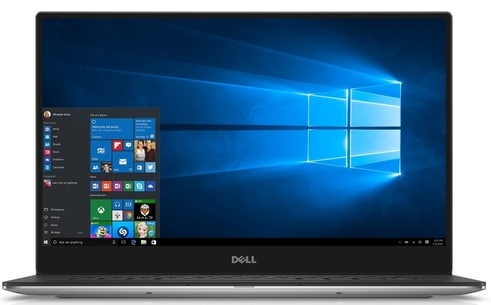 Core i5-8250
8GB RAM DDR3
Intel HD
128GB SSD
13" full HD 1080p
2.7lb
11 hours

This is a portable and probably the only "realiable" dell model. It has a premium build quality with a decent IPS display.
Probably the best choice for those IT folks working at the office managing servers or those providing IT support from home using a Labtech/Screenconnect/VSphere client.
You can also attach two external monitors by using the thunderbolt 3 and HDMI ports…you know to have more space for interacting with clients and keep an eye on a lot of documentation at the same time.
Note that there is no optical drive or network port but both can be fixed by using USB-based adapters.
---
Core m3 , Core i5, Core i7
4GB-16GB RAM
Intel HD/Iris
128GB-1TB PCIe NVMe SSD
12" IPS 2736×1824
1.7lb and above
+11 hours

If I were studying to complete exanimations for a couple of certifications here and there then begin entry level IT work (networking & server maintance).
I don't think I'd need a thick and heavy brick for just that. Networking & server maintenace does not require lots of storage, RAM or even a high end CPU.
Considering the fact that you'll be studying and always on the go you should consider buying the most portable machine you can afford, that's why I'm listing the Surface Pro (Macs are another option).
It's the thinnest/lightest laptop very capable of heavy multitasking, running Linux environments and remote accessing computers. Plus with a simple VESA-mount and an external monitor it can become a full desktop environment for you to use HP BTO, Cisco tools or the AWS console.
The Surface Pro doesn't have the ports to attach an external monitor and hardware but they've made an box you can attach to it to turn into a desktop-like computer, it's called a "docking station". You can attach an external keyboard, display, mouse and a few more ports with it but…speaking of ports….
You don't need ports anymore. Serial port? Small USB-to-serial adapter, job done. Optical drive? Basically you won't need one yet even if you do you could always buy an external CD/DVD Drive(check the last section on my fav brand) or combine stuff like server iDRAC and IPMI with remote management. Don't forget that OS installs can be done off USB sticks.
The one thing I wish the Surface Pro had had thought is an Ethernet port for fast internet connectionsbut you can manage to work around that too (usb3 to gigabit adapter).
---
Best Laptop for IT work
Core m3 , Core i5, Core i7
4GB-16GB RAM
Intel HD/Iris
128GB-1TB PCIe NVMe SSD
12" IPS 2736×1824
1.7lb and above
+11 hours

On the other hand if you'll be practicing onsite support , then you definitely would be better off with other portable laptops that have more ports. The HP Spectre X360 works just like the Surface Pro but actually has X4 USB ports (1 USB Type C port). .
Obviously, the model shown here is a recent version which has a lot less ports. The all day battery life + huge number of ports can be found on this Link: HP Spectre x360 15 (2016) or the HP Spectre x360 15(2017) Note that these are the only two models that have both x4 USB Ports!
As per policy of the website owner, I couldn't list laptops that are way too old (past 2 years). Older versions can be linked on descriptions though. That's how I got away with it.
Let me again try to convince that even the recent version is fine. In fact, any of these 15 inch ultrabooks + serial port adapter and USB3 blueray will be a lot less to haul than some uggly old brick from 2002 that you won't use and might even be embarassed to take out of your backpack.
Also both, the Surface Pro & HP spectre x360, will be more useful if you find yourself standing in a data center need to operate it one handed (they both will flip into tablet mode with a touchScreen).
---
Best Laptop For IT "Pros"
Core i5-8250
16GB RAM DDR3
Intel HD
512GB SSD
14" full HD 1080p
???
9 hours

This is probably the machine you all have in mind as being the perfect IT laptop out there. Laptops such as these will always be rugged or semi-rugged plus they have to bulky and heavy (that way they can toss a ton of ports).
Although Dell, Panasonic, etc, make these rugged monsters too. They cost a premium not this one.
If you have the cash and you seriously think you need all these ports, they are worth the price.
Anyways all of these bricks also have more advantages than just having all the ports you'll ever need.
If you get stuck in a snodrift on your way to a data center, you can use them as shovels and get there right one time.
Best MacBook For IT Professionals
Intel Core i7 3.3GHz
8GB RAM DDR4
Intel Iris 550 Graphics
256GB Flash SSD
13" Retina IPS
3lb
10 hours

At my current place, everyone in Ops has their pick of machines. We can use standard company models (MBA 13, MBP 15 Retina, Lenovo T400 series, Dell something), or we can just ask for something else, and we can upgrade whenever we have a good reason to. A $2k laptop is trivial compared to what we spend on servers.
However none of us order a 4th generation CPU , they're way too slow (5th generations are fine). With the MacBook Pro, the oppossite holds true: none of us order ever order the new and recent models.
I wish I could recommend the 13" MacBook Pro Retina (better power and portability) but as a Linux engineer (5 years) and IT manager (1 year), I can't The lack of an ethernet port + optical drive is okay but the wifi reception of the new models is spotty at best plus it has almost zero ports (and there will be times you'll need at least one usable port because you might forget to bring your adapters).
If you opt for the Newer Models, the lack of ports will turn your MacBook Pro into dongle hell and it'll start to look like Neo when he was plugged into the Matrix.
If you'd really like to have a MacBook Pro (maybe you are a student or maybe you like its Unix-Like and programming environment and features), you should prioritize on the the older versions like this one or the ones shown here:
Of course, don't go too old ! Just go back to whatever model has the old fashioned USB Ports. The one I linked has a decent amount of ports, more than your average modern Windows laptop!
---
Best Laptop For Old "IT Folks"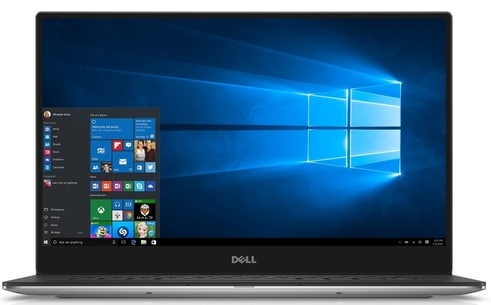 Core i5 2.3GHz
4GB RAM DDR3
NIVidia FX2800 1GB vRAM
2x 320GB HDD
17" HD
15lb
????
As promised the oldest brick on the list. It has a full-size key board (with num pad), 17″ screen, 2 USB 3.0/2 USB 3.0 ports + LAN port + wireless + optical drive, it is really beefy. The only downside is that it is slow as hell compared to the laptops made today. You can find these laptops on amazon or ebay or the museum just for your viewing pleasure.
---
Last Words:
I think in general IT people have resigned themselves to being in dongle-land for the moment. The very few times you'll need the old serial port+ optical drive, you'll realize it's just not worth it to carry a giant slab just for those few ocassions. Better to have a really sleek and easilly carried ultrabook and live with the dongles, imo.
I believe that the need for these dongles and ports and such will fade even in IT since the general masses (and therefore the laptops) no longer have needs for these tools. Over time you'll find a very few ocassions where you'll need the occassional serial port…mostly when a switch stops working or something.
---
Laptop Recoommended Specs For IT (continued)
As mentioned in the introduction IT folks come in a wide variety of flavors but they can be divided into:
1. Students
If you are a student entering the IT field, trust me when I say this. Unless your program clearly specifies to buy a laptop, you won't need one. Whenever you need a computer you'll just end up using the desktops provided in class. The programming environments & languages you'll probably have to go through are:
Visual Basic

Intro to Linux

Programming with C

Programming with HTML, DHTML, and CSS

Programming with XML

Javascript
None of these really require much in terms of computing power, and the ones that do will give you access to compute servers anyway (virtual machines networks). If I were you I'd just buy something you don't mind lugging around, perhaps a ChromeBook (for which you can throw in a full Linux install) or a cheap light laptop with decent battery life.
However…
If you are in a school that asks you for it and clearly specifies you'll run Virtual machines throughout your courses then you'd probably need to less than a thousand dollars to run a few virtual machines and 1500-3000$ to run several nested Virtual environments. This is unlikely though so you're better off sending an email to the department asking explicitly what you'll be doing with your laptop.
Mac/Linux?
There's a high chance your school recommends Macs. Programming is easier in a *nix environment(gcc, which is bunch of compilers, doesn't work natively on Windows' command prompt).
Although you'll definitely need Windows over the course of your studies. Both Linux & Mac however allow you to dual boot into it.
2. Virtual Machines
If you want to manage virtual servers or play around with virtual machines for your own labs and networks studies with minimal fuss. You should give the virtualization post a good read, there are way too many details to be covered here.
3. IT Support
Tech support
IT Folks providing desktop support and moving around the building fixing issues are the ones that will suffer the most in this age as modern laptops keep reducing the number of ports.
Administer Servers
If you just administer servers remotely then you could really buy any laptop with a modern CPU & RAM with a wireless AC network card , there's not reason to worry about the rest.
IT support from home
Likewise there isn't anything special about giving desktop support remotely either. Labtech/Screenconnect/Vsphere client only require a fast internet connection (actually just a decent). So an ethernort port might come in handy that's about it.

Ports & Optical Drives
Finding a laptop with a lack of network port and DVD can real pain these days. It doesn't make sense for manufacturers to dismiss IT folks altogether by cutting on USB ports.
There should be at least one model designed for IT people on the HP/Dell/Lenovo's website right? Well there isn't as far I am aware.
If you want a modern laptop there's really no way to get out of dongle hell, only the oldest bricks you find might support x4 USB ports an Optical Drive + a network card.
If you are going to do work in a single office, you shouldn't really worry about it.
It's mostly IT folks who have to provide on site support and would rather not have their clients looking over their shoulders as they wait for the accessories to be recognized and work. Even simple things like copying files from a network share to a flash drive can be a real pain.
Accessories
Here are my go-to brands when it comes to accesories: