The 5 Best Laptops for Writers in 2021 (Rec. by Famous Authors)
It goes without saying that the most important tool is what you use to transcribe ideas down to paper.
That means pen and typewriters.
But let's be real here no writer (even those monks in Tibet) uses a typewriter anymore.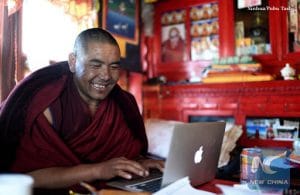 Laptops have become the standard for writing.
The problem is…
We can be VERY nitty picky about it.
Why?
The better our working space area, the better the flow of ideas.
At least that's what we'd like to believe.
The point is…
You want writing to feel comfortable and smooth.
Unfortunately…
There are so many devices(tablets, chromebooks, convertibles,etc) to choose from.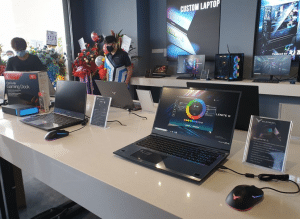 And if you're an old timer like me, the computer jargon can be confusing and most importantly: time consuming.
Don't worry…
You don't have to become a geek squad technician to find the best laptop and deal out there.
I've already done that work for you.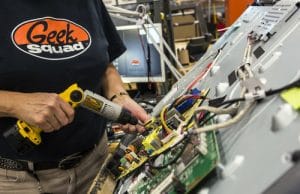 Let me say that there's nothing wrong from buying a laptop at your local computer store (best buy/compusa whatever store's still selling laptop these days).
However…
I'd advice you to try out what it feels like to write on those devices by paying close attention to the keyboard/display features(try to simulate doing actual writing on each) rather than asking the smooth talking salesman who'll be more happy to led you into buying anything, especially if its something expensive you glanced over.
Which as you'll find out soon: expensive does not always translate to epic keyboards/displays.
Recommended Specs for Writers
Which are the only two specs you should check out.
Wait?!
What about CPU, RAM , storage? Yeah, uhmm, speed? Vroom vroom…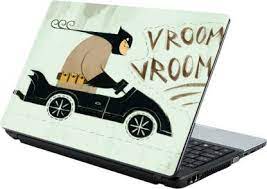 True, buying a good laptop is more than just keyboard/display.
However if we are talking about 2021 laptops, especially those above 350$, virtually all of them will have enough CPU power & RAM for you to open up the 50 web browsing tabs a word editor and an audio/video player all simultanously.
But okay…
For the sake of completion, let's go over everything you need to know before buying a laptop for writing.
I'll try to summarize it here but you can check the end of this post for more details.
Keyboard
Obviously, the number one feature.
If you don't know much about computer keyboards (travel distance, chiclet keyboards, etc), then you better read what's at the end of this post.
If you don't even have time for that, here's a few pointers:
For most windows laptops = low travel distance equals bad keyboard. UNLESS we are talking about premium ultrabooks (+700$).
Apple laptops ALL have perfect keyboards. You don't even have to try them out.
Thin Windows ultrabooks above 600$ have pretty good keyboards.
Windows UltraBooks below 500$ bucks are iffy and you really have to thoroughly research and read reviews or try them out if possible before buying them.
What about the backlit feature? Yes, it's important but if you're spending anything over 600$, rest assure that feature is there. You can still find them under 500$ (I've listed one below) but you'd have to double check.
Display
13" laptops are the perfect size. It's big enough to fit in a nice comfortable keyboard and small enough to be portable. I personally use a 11" when I travel, honestly, small keyboards are okay if you get used to them but again 13" or even 15" laptops have better keyboards.
RAM
2GB-4GB: Do not get 2GB if you want to run Windows 10 Home, you'll lag even with just notepad. 4GB is kind of pushin it but either 2GB of 4GB is fine for MacBooks, ChromeBooks and Windows 10 in S mode.
8GB: Perfect if you want to run Windows 10 Home. Anything more is unnecessary.
CPU
CPUs are only relevant for Windows Machines. ChromeBooks/MacBooks all have decent CPUs.
Windows 10 Home: Avoid anything CPU labeled with Celeron,Pentium and Core i7/Ryzen 7 (the latter ones here are too powerful, will reduce your battery life).
Windows 10 S Mode/MAC OSX/Chrome OS: Any CPU is fine. RAM has a bigger impact on speed here.
Storage
Virtually all 2020-2021 laptops have an SSD. So make sure w/e you end up buying has one too. SSDs make a computer turbo charged in almost every operation. This means looking for a particular word across your entire storage drive/booting up your machine/launching software happen in a second.

PCIe NVMe or SATA III (these are the types) are equally okay.
Top 5 Best Laptops For Writers

In the following reviews, I will not restate specifications and flood you with affiliate links to buy something. Okay maybe I will do the latter.
Either way, specifications are listed there for you to compare. Instead, I will talk about the features that are of most interest to us: ergonomics.
---
Best Mac Laptop For Writing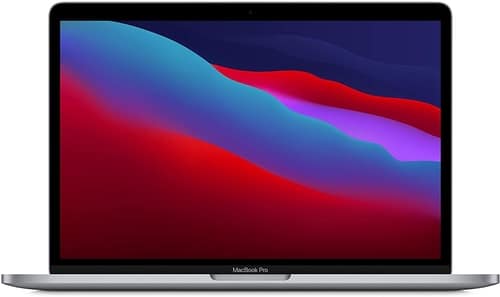 Apple M1 Chip
8GB RAM DDR4
Apple 8-core GPU
256-2TBGB Flash Storage SSD
13.3" Retina Resolution/True Color
2.7lb
12 hours
No DVD Drive

I forgot to mention one thing that's also super important: battery life.
Which brings me to the main issue with this topic:
The main ordeal of finding the best laptop for writers it to find the holy trinity all packed into one: extreme portability, insanely long battery life and a top of the line keyboard…
…at an affordable price.
Usuaully, these three qualities are rare and only available in premium thin ultrabooks (like the ASUS ZenBook, Dell XPS 13, Surface Go, HP Envy) which we'll go over soon but if we have to be brutally honest, the MacBook Air tops them all in almost every department except one: yes, you guessed it, price. There's a workaround that price issue I'll let you know soon.
Is it really that hard to find a superb keyboard and an extreme long battery life?
You see…after years researching this topic…I came to the conclusion that manufacturers know the consumers, us, on average will only look at what processor, how much RAM and what graphics cards we are buying. So they simply leave design/manufacturing process (this means keyboard, battery life, durability) to draw and luck or they just cheap out on it (making a thin laptop with a superb keyboard and a long battery life is no easy picnic).
Of course, like I mentioned before, The MacBook Air isn't the only laptop with a great design. But if you have the cash and want the best of the best, at the end of the day and after days of research, you'll always come to the same conclusion: the MacBook Air is the best of them all, there's simply no rival even in 2021.
If my word is not enough for it…
Just check out what famous authors have to say about it .
King uses a MacBook, that should put an end to the discussion.
In fact, most authors do and the main reason is not the apple logo, it's the keyboard. Some call it the best keyboard ever designed on a laptop, I include myself in that list.
In fact, the author of the best selling book on Amazon (I'm sure you can figure out who that is) ALSO uses a MacBook Air too.
I could go on for days here but let us go over instead what exactly has given the MacBook Air or the MacBooks this god-like status among writers in detail and why it is still the best selling laptop on Amazon: keyboard, battery & portability.
P.S: If you've watched that MacBook Air Review on youtube, read the comments too.
Keyboard
The Air's keyboard is what you call a low-travel island type keyboard. Low travel keys are very hard to design and by this I mean making them responsive enough for the user to get that satisfying bounce or nice tactile feedback.
The Air has managed to do this. I can hit my fastest typing speeds on the Air and I must say I love typing on this thing as you can see by the length of this long and boring post. Yes, typing on it as we speak.
The traveling distance is only 1/2-1mm (depending on which model you buy, we'll get to that soon).
Portability
Since its release with Steeve Jobs in 2009, the Air has kept its main attractice quality: its form factor and its thinness which is what differentiates the Air from all other Mac Models and most laptops.
Although I do admit these days you can find laptops a tad lighter (like the ASUS ZenBook) but without the exact same weight distribution which makes it easy to carry with one hand as if it was just one piece of metal.
Back then, it was its thinness that took the world by surprise. All of their models can fit into pretty much any backpack or even sandwitched inside a notebook/
Battery
Leaving ChromeBooks aside, the Air has one of the longest battery lives among all laptops.
I haven't been able to get my hands on every single laptop in the world but I haven't heard of a laptop having ~13 hours of battery life that wasn't a ChromeBook ( ChromeBooks are a great choice for writers because of this too, we'll get to that soon).
In fact, the current 2020 model, has about ~16 hours of battery life.
But this is true for any models.
I've used the 2015 Air on a 14-hour flight (interminently) and I still had some juice left after the entire trip.
I also remember bringing my first 2008 MacBook Air during finals time when I was college for two consecutive days without having to recharge it.
Okay…so WHICH MacBook Air do YOU recommend?
If I'm being honest ANY of them.
2008-2017 Models:
I've personally used the 2008, 2015 and 2017 models. Those models have kept the same design that Steeve Jobs had in mind since its release hence in my opinion they may not have the best displays but they definitely have the best keyboards.
2018-2020 Models:
The post 2018-2021 models have changed a big part of the original design to make it even thinner and lighter and fit in a much higher resolution display, which are all good things for a writer. I'm going to call these models "the New MacBook Air"
By doing this, the New MacBook Air had to redesign the keyboard too.
Making it even thinner has resulted in a keyboard with less travel which menas it'll be a bit less responsive and "clicky" than the Old MacBook Air .
Don't be mistaken though, the New MacBook Air's keyboard still makes any other laptop's keyboard look like a silly toy, it's just the Old MacBook Air Keyboard in my opinion had a better keyboard. I'm sure most writers have ditched the old one though.
Battery:
All generations of the MacBook Air have great battery lives. Older models have about 13Pre 2017, 2018-2019 models with the retina display have 10-12 (probably less) but the newest one have +13hours again.
Why would an older model have more battery life? If a display has more resolution it will consume more energy, the older models only had HD+ resolutions so they were able to consumer far less energy and squeeze 13+ hours. The 2020 Model has redesigned the battery/CPU so despite the high resolution it can output +13 hours as well.
Refurbished MacBook Airs:
If you can't afford the newer models or any of the past generations as brand-new. You can always buy refurbished MacBooks.
I wouldn't normally advice to buy refurbished laptops but we are talking about Apple here. The quality and manufacturing process is entirely different from most windows machines out there, a refurbished MacBook will basically perform just as well as a new MacBook. In fact, even if you have the cash to buy a New Model, you could save a lot of money by buying refurbished models.
Almost every MacBook I bought (except the 2008 Model) was refurbished and I've had no issues whatsoever. Plus you also get a 90 day warranty which is enough for you to find out if there are any faults and return it.
Old MacBook Air:
Here are some of the older models, sold as refurbished by Amazon:
Core i7 Old MacBook Air 8GB RAM
Core i5 Old MacBook Air 8GB RAM
Core i5 Old MacBOok Air 4GB RAM
There are several more on this link.
The prices range from 500-900$ depending on how much power/storage you want. But again, any configuration will be fine.
New MacBook Air & New MacBook Pro:
If you want a much higher resolution display on top of the battery life + top of the line keyboard, then you will have to buy the New MacBook Air or perhaps any of the next few laptops.
---
Best PC Laptop For Writers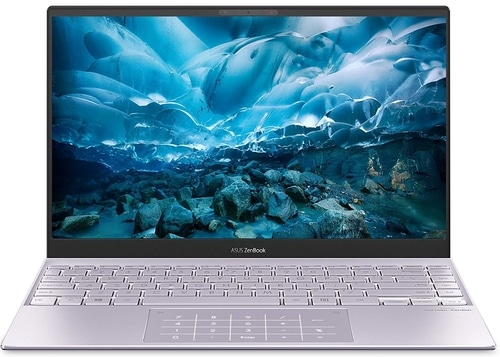 10th gen Intel Core i5
8GB RAM DDR4
Intel UHD 620
256GB PCIe NVMe SSD
13.3" full HD IPS Nano Edge Bezel
2.5lb
8 hours
No DVD Drive

If you don't have a high budget and do not want to go refurbished then you still have a few more options.
Out of all the ones I briefly mentioned before, the ASUS ZenBook is the closest you're going to get to the best laptop for writers from a Windows standpoint (and the newer Dell & HP models).
Hardware
I will not go into details about the ZenBook but I will say this: Every generation of the ASUS ZenBook (since 2016) has tried to replicate and outdo the design, power and even the weight and battery life of the MacBook Air.
Sometimes succesfully and sometimes unsucessfuly, but luckily for you, the recent generations have outdone the recent models of the MacBook Air in a LOT of departments.
Performance
Before the 2020 MacBook Air, the ZenBook accomodated a full blown 8th to 10th generation CPU. By full blown I mean it wasn't downclocked (another word for "nerfed" ) for design purposes which was A LOT faster than pre 2020 MacBook Airs, by a long shot.
The Newest MacBook Air has an M1 Chip which has been solely designed by Apple and in fact outdos the performance of the 10th generation CPU here.
But if we are talking basic tasks and every user tasks , both processors are way too powerful for that.
Storage (SSD):
As you would expect from ANY modern 2020-2021 laptop, this model also has an SSD, and the fastest one you'll find on windows laptopsl: PCIe NVMe SSD. With the release of PCIe NVMe SSDs in laptops, Apple can no longer claim the advantage of having the fastest SSDs too.
KeyBoard
To be brutally honest, the keyboard might get sometime getting used to.
You won't be able to hit your fastest typing speeds on it because some of the keys (not the letters) are positioned unconventially. Still you get a back lit keyboard with low travel distance and a decent feedback for under 700$.
Unlike the older versions of the MacBook Air and virtually every laptop under 600$ with Windows 10 Home on it, the display is full HD which is considered high and enough for multitasking purposes BUT still lower than the New MacBook Air's retina display.
Battery:
While it may not be as bright as the average premium laptop, this is a bonus for battery life!
In case you are dissapointed in the battery life (which is def shorter than the Air), remember that it is impossible to find a 13 hours battery life in a Windows Machine.
Windows consumes quite a lot of power.
MacBooks and ChromeBooks have a huge advantage here because they have been optimized to work with the hardware their companies themselves designed (which their respective companies, Apple and Google, took part in their design) .
Still the ZenBook series is definitely the best windows laptop you'll find for a writer.
---
Best 2 in 1 Laptop for Writers
Core m3 , Core i5, Core i7
4GB-16GB RAM
Intel HD/Iris
128GB-1TB PCIe NVMe SSD
12" IPS 2736×1824
1.7lb and above
+11 hours

The Surface Pro, Surface Book and Surface Go are convertible 2-1 laptops which means they can turn into a tablet if you'd to use it as a tablet.
There are more and more writers (or were at least Pre-Covid 19) asking for an even more portable device than the MacBook Air or the 2.6lbs ASUS ZenBook. Something that could fit into a purse/small bag so that they could write/type wherever they felt like.
The Surface laptops are the most portable Windows devices there are as of 2021. Let's clear a few misconceptions before you pull the trigger and buy one of these.
Performance
Not too long ago after it was released people would often ask: "I multitask heavily, I do some video editing/photo editing, I work with graphics/I do some gaming" in other words "Will the Surface Pro be powerful enough for me?".
With the newest releases (post 2018), the question has now changed to "Will the Surface be OVERKILL for me?".
Indeed, it is a very powerful machine these days. The Surface Book even fits in a very powerful GPU capable of high end gaming and 3D graphics processing at the highest levels.
So those 50 web browsing tabs + word editor and youtube + Zoom Open? Don't worry about it, that will only consume 30% of its resources at beast and that goes for ANY CPU+RAM configuration of the Surface Pro or the Surface Go. The Surface Book is way too powerful for most people's purposes.
Design
What you should seriously consider is the design.
Display
Let's start with the Surface Go:
The Surface Go:
It's 10" device so it will definitely feel limiting despite the high resolution and the no bezel design. It may be a good idea to try it out on a store before pulling the trigger on this one.
On the other hand, it is DEFINITELY a great secondary device you can use for part completing before updating your article/script later perhaps when you're on the subway/the train/ a plane,etc.
Surface Pro 7:
The Surface Pro is a primary laptop replacement, any of its RAM+CPU configurations will suffice for writing purposes.
The 12" screen with 2736 x 1824 (267 PPI) resolution will not limit you when multitasking whatsoever, the 12" screen has no bezels so it almost feels like a 13" screen AND the resolution (which is twice as much as what the MacBooks have) will bring you even more screen real state to work with.
So it will handle multitasking and side by side workflows much better than the Go and unlike the Surface Go you won't be needing to zoom in and out on the screen.
Keyboard
The Surface Pro 7 has a fine keyboard, it almost feels like the full sized keyboard you have on 13" laptops. The Surface Go on the other hand, has a smaller keyboard and feels much more cramped to type on.
Both of these keyboards have one issue you must consider before buying:
Because they are 2-1 in convertible devices that can be used as notebooks (with the stylus) to write directly on the screen, the keyboard is detachable. This means it isn't directly attached to the base of the machine. The Pro/Go line laptop mode uses 3 points of contact (type cover edge, base, and flip-out hinge) all resting in your lap. They can totter and therefore are more prone to instability if you move around a lot.
If you plan on using the Surface Pro/Go on hard surface or perhaps you travel on a train that's got a small compartment with a tablet then you'll be happy with either.
---
Best Laptop For Writers Under 300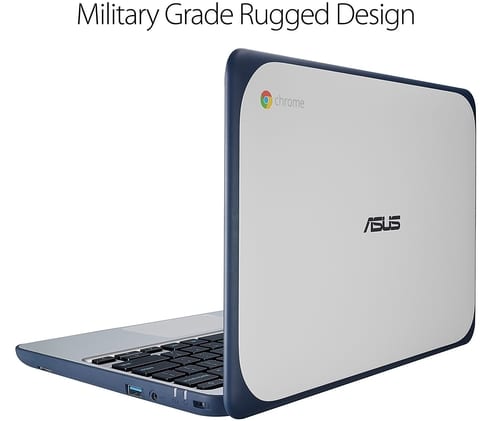 1.6 GHz Intel Celeron
4GB RAM DDR3L
Intel HD
16-32 GB eMMC
11" HD Anti Glare
2.2lbs
10 hours

There are a few more laptop devices like the Surface Pro, MacBook Air and ZennBook (Dell XPS 13 & HP Envy come to mind).
But they're equally expensive (~700$).
ChromeBooks on the other hand are very very cheap (250$ on avg) and surprisingly are insanely portable have great… no actually…the longest battery lives.
However, they may or may not have great keyboards for which you have to be careful when buying one. In fact, if you're not careful you can end up with the lousiest keyboards ever designed.
Not all ChromeBooks have such a bad design though, only a few, so be on the look out for reviews/comments whenever you like a model.
Hardware
At first glance it may look like the hardware is old and slow and you are not wrong, that's in fact, true and accurate. They have CPUs designed 10 years ago, 2GB of RAM and only 32-64 of storage.
That doesn't mean your ChromeBook will be slow. They don't have Windows 10 Home on them, THAT would make them run slower. They have Chrome OS which is basically the operating system that's installed on your phone and your phone does not have the latest generation Intel Core/Ryzen processor , does it?
Performance
In other words, virtually every ChromeBook you find will run fast.
WChromeBooks have been designed for web browsing, typing, programming and watching videos. Such activities do not require the latest generation processor and a lot of memory(remember you can do any of these things with your phone!)
Basically they're designed for actual work since they do not allow you to install any "heavy" software on them (such as games) . So you don't really need a stronger processor/more RAM than what it comes with.
What about my usual every day software?
You can still install Excel, Office, Zoom, virtually widely known windows software has a Chrome OS version on the app store. In fact, most of these are natively installed and available right out of the box.
What's even more, ChromeBooks are equally fast or faster when web browsing than most under 500$ windows laptops. That's because Chrome OS uses Chrome! for web browsing. A software basically designed to work best on a ChromeBook.
Design
There's another advantage of having slow,outdated components on a device: battery life.
Low end components don't consume much power. Pair that up with Chrome OS, one of the lightest Operating Systems out there, and behold you have +10 hours of battery life on virtually every ChromeBook.
Another advtange of having to use low system resources: portability. They don't need much ventilation or space so weight not more than 2.5lbs on average! Even this model which is supposed to be heavier because its got a "rugged military grade design" only weights 2.2lbs!
By the way, this "military tested design" , which makes you think that they have tested bombs next to it, is not so much of an exageration.
This thing is rugged all over, it's pretty solid and the hinges are undestructible (they will flip all the way back to 180).
Why recommend this ChromeBook specifically?
Obviously because I've used this one myself and it's still working.
Why do I even use a ChromeBook anyway?
Because just like you I am a writer by passion and write short stories whenever I think I won't have enough time to add good material to my main novel.
That's all I do on laptops, write write and write even the size of these reviews are reflective of what I mean when I say I write a lot. I also have colleagues hating me for my long texts & emails too.
This is why I bought a ChromeBook too, there are a few instances where I know I can't bring my MacBook Air with me (I actually bought this ChromeBook for several years before I bought my second MacBook Air.)
Perhaps some crazy bumpy trip that only this laptop (or ChromeBook) can withstand or any other place where I may be completely away from charges for a few days and all I need to do is type type type (the battery life on this one sometimes last me about 15 hours).
Sometimes I even bring both my MacBook Air and my ChromeBook to make sure i never run out of juice on a single trip.
Enough about you, more details about the keyboard, please?
The keyboard is made out of plastic. It feels cheap because it IS cheap.
If you want an aluminum case around the keyboard and backlit features you're going to have to pay a little more than 250$, come on.
Joking aside, the keys have a nice bounce to it.
The tactile feedback feels kind of like a mechanical type writer without so much trouble.
You can hear the keys bang loudly when you type on them (unlike MacBooks which have nearly silent keyboards).
But I've had no problems whatsoever typing on this thing. Like I said, it's my second to go notebook after the Air and I've had for it several years now.
Update: I gave it to my niece for a few months and the display does no longer work, everything else, sending it to the repair shop. 3 years is still a long time and I don't even know what she did to it
I also own an Acer Aspire with a dedicated graphics card(Well I did, it kind of stopped working a few months ago). It's keyboard was awful. It didn't make it impossible to write but it sure made it pretty uncomfortable. It got to the point I actually had to attach an external keyboard to it and that external keyboard had about the same feeling as this ChromeBook's keyboard.
What about other cool software?
There's plenty of software(or more precisely apps) that can be installed on a ChromeBook as long as they are on the Google App Store: Lightroom, PhotoShop, Word,Excel, PowerPoint have been there for ages including tons of apps you can choose to write/save your work as well. Don't forget, there's always plenty more apps being released too!
Just don't expect to have a crazy video/photo editor or a 3D game released for a ChromeBook.
If you are into programming or you actually like using third party "light" software that's available for Windows and Linux. You can also transform this ChromeBook into a full blown windows-like laptop by installing Linux on it (which I did and can now choose between launching ChromeOS or Ubuntu) .
I only did this to be able to install Linux software that's pretty close to the windows versions you know of : Office, EverNote, etc.
---
Best Cheap Laptop For Writers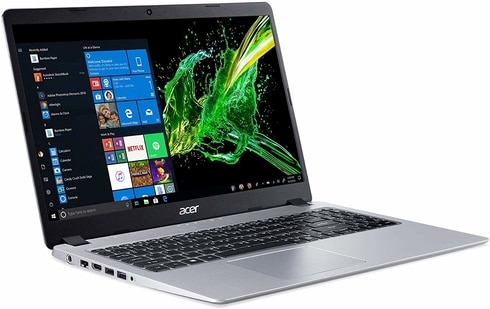 AMD Ryzen 3 3200U 3.5GHz
4GB RAM DDR4
AMD Radeon Vega 3
128GB PCIe NVMe SSD
15" full HD IPS
3.97lb
10 hours


Lastly, the smallest of the fries! Though the biggest of them all !
This is not the best selling "traditional laptop" on Amazon for no reason.
It's been like that since its release in 2017. Now 2021 has brought an even cheaper, faster and slimmer version thanks to the release of the AMDs Ryzen CPU series which has blown its competition (Intel) out of the water.
So, if you are on a super budget and need a Windows Machine AND don't want to even consider ChromeBooks or refurbished MacBooks because you have some crazy third party word editing software only 10 people on this planet uses, this is the cheapest best option you'll find on Amazon
There's a bunch of incredible good features you get for only ~350 bucks. (Price might go up to 450$, you know you're getting the actual price by checking that it's got the "Amazon Choice" tag).
Hardware
The entire hardware is up to date: the CPU, RAM have been updated. The Ryzen 3 3200U was released somewhere around late 2019 but they're still better than their intel core i3 equivalents performance wise and budget wise.
Past versionsof this model managed to make it the ultra cheap by having an slow 1TB HDD on it, however, this new 2021 version has an SSD on it and the fastest one too.
SSDs prices have been droping down subtantially over the past year so its not a surprise that you find a PCIE NVMe SSD on many budget laptops these days.
Performance
That being said, the SSD and the CPU, should give you a super and responsive machine.
The only downside hardware wise is having 128GB for storage.
If don't play a lot of games or edit a lot mof movies, then 128GB is plenty to have the entire collection of books written by american authors.
If you are a blogger and plan on doing some video/image editing with this thing, you can actually do that no problemo.
Past versions would slow down to a crawl while doing so but the new one's will definitely allow you to do all of that heavy workload especially if you add an additional 4GB RAM stick to make it 8 Gigs.
Operating System:
Do note that this laptop comes with Windows 10 in S mode, the more restricted version of Windows which is very similar to Chrome OS making it super fast and responsive despite having low system resources.
KeyBoard
The keyboard is a problem with laptops under 500$. This one is just average, it's not superb, heroic, legendary, mythical, it's just average.
The keys are backlit though and its got a full size keyboard with a numerical keypad.
The reason why I specifically recommend this model is the hardware: its updated and crazy fast despite the lack of Windows 10 Home. It's also got a great high resolution display and most importantly it's relatively light weight and thin compared to other 15" laptops.
15" is still pretty big though So I'd suggest to buy this one if you are doing most of your writing at one place and not moving around too much.Unless of course you are like Shaquel O'Neall and this extra pounds mean nothing.
---
Windows 10 S vs Windows 10 home:
If you really DO want a full blown cheap under 400-500$ Windows 10 Machine like the ASUS ZenBook. You can consider the following models, they're basically the same as the Acer Aspire with either more or less power.
Honorable mention: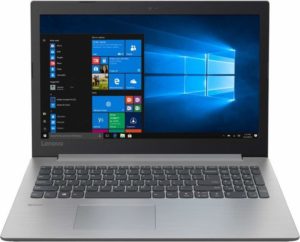 The way I narrowed it down to the 5 laptops above was:
By reading countless of reviews and comments on several different websites about all laptops near the 300-800$ price range that were portable and had long battery lives.

Then asking Amazon to ship me these models.

Tested them to confirm the data I collected

Finally returning them or selling them ASAP :') .
Unfortunately it seems I've missed one huge candidate which now that I think about should be placed after the ZenBook and before the Acer Aspire. This laptop is the Lenovo IdeaPad being talked about in this long review. Which by the way, also confirms the MacBook Air as the holy grail laptop for writing
Of course not all of us can afford it and not all of us can stand the big apple logo in the back. Perhaps some day you will but until then seriously consider these 4 laptops along with this Lenovo IdeaPad.
There are several IdePads to choose from but if you care about performance I'd just avoid any model that doesn't have a "core" label next to the processor. Depending on how many tabs/software you have open when writing it may get a bit too slow!
---
How to Buy The Best Laptop For Writers
Even the most outdated and slowest computer will handle writing easily. But we still have to consider far more features than just computer power to get the most out of laptops for the best writing experience. In order of priority here's what you should be looking out for.
Keyboard
With most computers today having more than enough power for the average user, besides having a decent display you really should invest all of your budget on a decent keyboard.
Don't be mistaken, not all laptops have a keyboard that's smooth to type. There's a huge difference between my MacBook Air, which I am using to type this post, and my Acer Laptop for which I usually attach an external keyboard (yeah it's that bad).
If you want to avoid making the same mistake , you need to know a few terms:
Travel Distance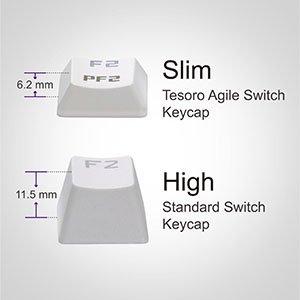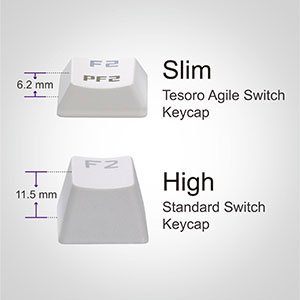 It pretty much means how far the keys have to travel down to register a character. Picking the right travel distance is crucial for you to hit your fastest typing speed.
High Travel Distance: If you are opting for cheap laptops, then you better make sure it has a high travel distance.
It is both expensive and difficult to make a keyboard with low travel distance so most "windows laptops" end up having lousy keyboards if and only if they try to make them with low travel.
Picking a cheap laptop with low travel distance will feel really flat and unresponsive to fast typing speeds which in turn will make writing a challenge and quite distracting.
Where to find them? Thick laptops will have enough space to allow more vertical travel.
These thick laptops are usually cheap windows laptops that are very heavy or expensive gaming laptops which need all the extra space for ventilation and more powerful computer parts.
Low Travel distance: Thin laptops have to settle for shallow vertical travels which isn't really bad news.
Yes, despite the low vertical travel, there's a few "expensive" ultrabooks that have managed to make their keyboards just as responsive if not more responsive than thicker laptops.
In fact, they usually have better tactile feedback and build quality than thicker laptops.
The most obvious example is the MacBook Air, which still in my opinion, has the best keyboard of all time. Most ultrabooks above 700$ will have about the same quality of the MacBook Air. If you see a relatively thin laptop that costs below 600$, you need to run fast.
Noise
I remember sitting at starbucks once and there was a guy pounding hard on his keyboard just to show people he was doing actual work. If you like pounding hard on your keyboard to start sounding like Ernest Hemingway on a typerwriter (believe me some writers do), either do that or go for laptops with huge travel distances.
Low travel keyboards obviously tend to be less noisy, in fact, the MacBook Air/ASUS ZenBook are almost silent.
Avoid cheap windows laptops with low travel(below 600$). Low travel keyboards are okay for premium ultrabooks
Layout


Next thing to consider is the layout. But this is a matter of preference, it won't really affect your writing speeds.
Island vs Convential Type
Island types have more space around each key(hence the name).
On the other hand, conventional keys are all mashed together. The picture you see is from the latest MacBook Pro which is of an island type.

As for me, I use both of them (as I mentioned above the convential is external because my acer's keyboard simply sucks).
I have no problems switching back and ford between them. I can hit my fastest typing speeds on either.
Backlightining
Inspiration can strike anywhere and any time. If you end up in a place where there isn't much light you can always use your phone but nothing compares to using a full blown keyboard on a giant screen.
Because of this, there are some writers who actually carry a bluetooth keyboard they can connect to their laptop.
You'll find backlit keyboards across all premium ultrabooks (above 600$). For any other laptop you'll have to check the description or ask the manufacturer.
Brightness


Some laptops allow you to control the brightness usually using one of the F keys. These are usually found on premium laptops.
Size
The size of the laptop will dictate the size of the keyboard. Obviously, bigger keyboards are always better but this isn't ideal if you want a portable device.
I would just recommend you avoid netbooks and any laptop below 11". The perfect size is actually 13", although they don't include a numerical keypad they offer you with the conventional size for the rest of the keys.
How about 11" laptops?
Well it's a matter of preference. I have no issues typing fast on my 11" MacBook Air and I have huge hands but some writers may find it too awfully compact and cramped.
The Obvious advantage is of course that you can just tuck them in your purse,small bag or just a wide pocket.
---
Display
There are tons of features to consider: IPS/TN panel, color accuracy, resolution,etc.
You can forget about all of them. Just focus on size:
Most importantly, find a display size and resolution you are comfortable so you don't feel visually cramped when writing without making your laptop being in extremely heavy at the same time.
11": These are too small to have several windows next to each other. If you are okay switching back and forth between tabs, they're fine, I use this size myself.
13": This is the perfect size. It has enough space for you to have several windows open next to each other and perfect keyboard size.
15-17": These are too heavy for writers. Definitely avoid these unless you are only using your laptop at home.
Battery Life
It's pretty pointless to tell you that you want a long battery life. Instead I'll tell you where to find the longest battery lives. Basically you have three options. I'll start with the easiest:
ChromeBooks: 99.9% of ChromeBooks have about +10 hours of battery life. The 0.01% which do have a short battery life (well relatively short ~6-8 hours) are the ones equipped with more powerful computer components which consume more energy and are totally unnecessary for writers. These usually cost +450$.
As long as you pick a ChromeBook for less than 400$, you'll end up with a +10 hours battery
Apple Laptops: All apple laptops have =+10 hours of battery even the modern ones with a lot of power. The problem is of course these are very expensive when bought new. Refurbished ones will give you around 6-8 hours but they are way cheaper! Regardless they charge fast as hell.
Windows Laptops: Nearly all windows laptops across all price ranges have awful battery lives. The main reason is that , unlike ChromeOS and OSX (the operating system of both apple and chromebooks), Windows does consume a lot of energy. You will rarely if ever find a windows laptop with +10 hours of battery. Premium and expensive ultrabooks such as the ones posted above will give you 8-10 hours at the most.
To get the best battery out of them and your budget, avoid anything with a core i5/core i7. You don't need that much power and core i3 laptops do consume far less energy hence more battery. Another way to more battery out of windows machines is to discard IPS panels and higher resolutions.
Performance
This section isn't necessary to read unless you are really after a lot of computer juice. You don't really need to worry about storage/graphics cards and any other shenanigans inside computers.
If anything, you just need to worry about CPU/RAM.
CPU
Although virtually all CPUs today have way too much power for the average user, you still need to make sure you end up with the right one.
ChromeBooks and Apple Laptops all have great processors and you don't really need to look at their specs when buying a laptop, just pick whatever your budget can afford.
Windows Laptops on the other hand can carry extremely weak processors even for writing. As a good rule of thumb, avoid any Windows Laptop below 350 bucks. They will either carry a Celeron,Pentium or an outdated/downgraded Core i3 processor that just can't handle more a two programs open at once.
RAM
As long as you avoid any Windows Laptop below three-fiddy, the only component you should look out for is RAM.
2GB: Again anything below three-fiddy is more than likely to give you only 2GB which is just really infuriating, it won't even handle running the OS smoothly. That means, it will take a while for MS Office or even notepad to open.
4GB: This might or might not be okay. If you multitask a lot and you happen to have Windows 10 on your laptop, then you'll face a few slow downs here and there. If you go for an Apple or ChromeBook, 4GB is more than enough though.
8GB: This is the perfect amount for windows. Anything more is unnecesary. You'll be able to do pretty much anything and throw in hundreds of internet tabs and never feel slowed down.
Storage
There's not much to say about storage capacity. You can a hundred books on a floppy disk from 90s or the work of your entire lifetime on a 5$ USB Drive.
However…storage realibility and speed are a whole different issue.
If your storage device fails that means every single well crafted scene, sentence and idea will be long gone and who knows if you'll be able to reproduce all of it again, more than likely, NO.
Solid State Drives and Hard Disk Drives
These are the two types of storage devices available for laptops today. Solid State Drives are slightly more reliable.
But they have the advantage of making your computer fly:
Looking up for a particular sentence/word/document using the search bar insanely fast.

Booting up your machine will literally be done in 5-8 seconds.
Regardless you still need a reliable back up method.
Back Up
If you opt for a ChromeBook everything will be nicely stored in the cloud, that is, at Google's cluster of computers and they even have a back up in case someone hacks or destroys their entire headquarters.
If not you can use a cloud storage on a Windows/Apple Machine: DropBox, TheCloud, Google Docs .
Comments?
If you have any suggestions or questions for this article. Please let us know in the comments below.
<
/div>