10 Best Laptops for Architecture in 2020
Unfortunately for architects (especially old timers), today's architectural design and drafting are mostly done on a computer.
So you'll need to get either a desktop or a powerful laptop capable of handling the viewport of large models/designs in CAD software such as Revit, walkthroughs in 3DS Max and for the advanced version of "sketch up", Rhino.
While some professional architects can opt for a desktop, architecture students have no other choice but to rely on a laptop because they need something portable.
But…
It doesn't necessarily mean students & architects need to buy the most powerful, heaviest or most ultra expensive laptops either.
Sure it won't hurt to get yourself one of these so called expensive workstations.
But before you make that decision,
I advice all of you to quickly go over this article especially if you are a student or an architect who's getting started with CAD software.
Recommended Hardware for Architecture
The truth is, most of you do not need to spend 3000$ to have a laptop capable of handling a model of any size(there's a very very small percentage who do though ~0.1%)
If you have deep pockets, you're better off investing that money on a portable and well designed laptop rather than power you will never have to use. This applies to some professional architects too.
Hopefully...
By going through this post, especially the last section, you'll be able to land that capable and portable machine and avoid the three most common mistakes architects make when shopping for laptops:
Buying the wrong graphics card: this mostly depends on the size of your models and rarely on special plugins.

Not getting enough RAM:

just as important as a graphics card.

Getting an awful display: A low resolution display won't give you enough workspace area and a very high resolution display may not scale up some software like AutoDesk, 3DS Max and Maya.
There are far more details to discus (especially for students) but I'll leave that to the last section. For now let's quickly go over the best laptop configuration you should aim for:
GPU
1050/1050Ti for students is plenty. A 1060GTX is going to be more useful for professional architects who are dealing with huge projects. A Quadro/FirePro only for those dealing with special plug-ins in Revit/3DS Max.
RAM
8GB RAM for students. 16-32GB for Architects.
CPU
+4GHz for drafting or drawing. Quad Core for rendering, unless rendering back home or using the cloud. If rendering on your laptop, make sure you have at least a 6-8 core CPU. Ex: Core i7-9750H/AMD Ryzen 7.
Display
15" full HD. 17" would be better but that means more weight to carry. Only adviceable for pro architects unless they are moving from site to conferences all the time. 4k is no longer something to be avoided it can help a lot if you need a huge panoramic view of the tools/interfaces.
Storage
256GB SSD for students.
512GB or 256GB + 1TB HDD for Architects.
x2 PCIe NVMe SSDs is the best combo: one used for windows and the other for Arc software.
Weight
The most ideal weight for anyone on the move would ~3lb. Unfortunately laptops with dedicated graphics card & fast CPUs start at 3lb. The lighter the more expensive.
*The above recommended specs will suite virtually all students and most architects (80% maybe) . Working Architects dealing with huge collaborative projects should also consider reading my article on Revit or 3ds max to gain more insight into what exactly they might need for these kind of projects.
Top 10 Best Laptops For Architecture

In this list I've gathered the best laptops for architecture you'll find on Amazon . All of them satisfy all the requirements we just went over. They also have pretty good specs/money ratios.
I've tried to include a laptop for every budget, every need & every types of project so whether you are a student or an architect as long as you keep scrolling down and reading the description from each you should find your pick.
I'll start with the ideal one: high performance yet budget friendly, then continue with the most premium ones(and the most expensive) and wrap it up with more budget laptops and workstation laptops(which should only be looked at by professional architects who know what they are doing).
---
Best Budget Laptop For Architecture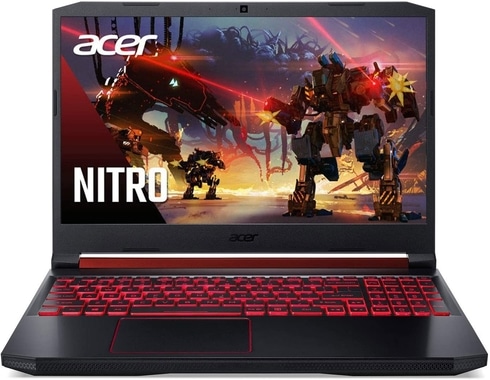 Core i5 9300H
8GB DDR4
NVIDIA GeForce GTX 1650 4GB vRAM
256GB PCIe NVMe
15" Full HD IPS
5.25 lb
6 hours

That table contains a lot more options with either equal or less power than the Acer Nitro 5 that hopefully won't run out of stock by the end of the month. They're a great option if you find the Acer Nitro 5 too expensive (The price can go up as high a 850$ because it runs out of stock pretty quickly). If you are a student, you can grab any of them even those labeled in green, if you are a pro you need a blue and only grab a red one if you can't find any of the other ones available or you can't afford the blue ones (don't settle with a green one).
The Acer Nitro 5 9300H is currently the best selling laptop with a mid-range GPU. In fact, it's the cheapest laptop with a dedicated GPU right now and it doesn't even have a "entry level" GPU.
Hardware
The manufacturer has decided to replace it with a "mid-range" GPU that in fact turns into a "high end" GPU if you are an architecture student or someone who's not looking for workstation performance.
The best part of it is not just the dGPU but the CPU which is not the U "ultra low voltage processor you see on most budget laptops with dedicated GPU but it's a "H" high performance CPU from the latest generation, this means a lot more clock speed which will make rendering a lot faster than say a 8250U or 8265U processor.
Another cooling thing about this specific model is that the storage is not only a PCIe NVMe SSD( standard today) but has 256GB instead of 128GB. You get the usual stuff from high end laptops too: IPS panel, FHD, DDR4 RAM, etc.
Design
There's one small caveat with this laptop: the RAM. 8GB is plenty if this is your first year in architecture school or if you're an architect working SOLO instead of having collaborative huge monstrous projects served at your desk but 16GB would've been a nice addition to make rendering a lot lot faster if you ever encounter much bigger projects in school or on the job.
Fear not, Acer has one of the best designs to make any upgrades easier. You can just get yourself an 8GB RAM stick in the future if you ever need to and just remove two or three screws to insert it in your laptop. Or you can buy it the mode with 16GB right off the bat, it's 80 dollars more expensive not a fair price imo.
If you got a few extra bucks later on one nice addition installing yet ANOTHER solid state drive dedicated entirely to your OS, that way you'll have a SSD for your OS and another one for your software and all of your files. This will have a substantial impact on the response times of your software and your work as an architect, note that no laptop below 2000$ has two SSDs on it, so it's just something you may want to do on your own in the future.
---
Best LightWeight Laptop For Architecture
Core i7-9750H Up To 4.5GHz
16GB RAM DDR4
NVIDIA GeForce GTX 1650 4GB vRAM
1TB SSD PCIe NVMe
15.6" 4k UHD Infinity Edge TouchScreen IPS
5.5lb
8 hours

I am aware this is pretty expensive laptop for a student. One of the reasons is that it's very portable for the power it has.
In fact, it might be the most lightweight 15 inch laptop with a 4k resolution atm. The GPU should also be able to handle virtually any project size on a regular curriculum and might even be sufficient for most (if not all) architects.
Performance
Specs are pretty close to what the average workstation laptop offers especially the CPU which is one of the two latest and the RAM which is already upped 32GB RAM (enough to recreate the forbidden city in Beijin). Very unlikely to need an upgrade.
PCIe NVMe SSDs are pretty common these days so it's not surprising this one has it too but 1TB of PCie NVMe goodness is pretty rare . Enough to store pretty much every single project in a span of four years.
Note that you can also install a separate HDD on top of the SSD to have the 2TB SSD+HDD combo.
If you don't have the cash to afford the 32GB+1TB combo. Grab the 256GB+16GB version if you want then do the upgrades much later if you see the need.
I'm aware there are 13" models which stay below 1000$ but it's important to get an 15" display. It makes designing/modeling much easier and there's enough space to have all the tools/interfaces next to your canvas without having to switch views or use the menu bar to access the commands.
GPU:
What really separates any Dell XPS 15 model from a full blown workstation laptop is the graphics cards: they usually hover around a 1050-1650TGTX. Although they're nothing like the RTX series with their tensor cores/RT cores, they're really enough to handle every project/file/software you'll come across in school. In fact, as far as we are aware, benchmark studies haven shown that the RTX series don't offer you much benefits in rendering performance. If you'd like to go higher than the 1070/1080Ti might be a better choice.
But even with this 1650, working architects will rarely run into trouble even if they have to work with lets say a project with a bunch of revit links and huge walkthroughs.
The 1050 found on cheaper/older versions might present a problem for working architects, if you are one you should not go lower than a 1050Ti.
Display & Design
A Core i7 9th generation + an mid range GPU like the 1650 doesn't really justify the price tag on this model. So what you are basically paying for here is the design.
For starters, the display has a 4k resolution which may give you issues with many older versions of AutoCAD for which you'll have to revert back to Full HD using display settings, if you have the most recent version (which your school/company should provide you with) you have nothing to worry about.
Furthermore, the weight is hovers around 4lb despite all the bells and whistles it has. The only laptop that comes even close to that specs/weight ratio is the latest MacBook Pro
Unlike the MacBook Pro though,it has all the essential ports you'll need for any type of connection with external displays/extra storage devices/projectors,etc. (It lacks a ethernet port though).
Since this is a premium laptop, it'smade entirely out of aluminum so it should take a few drops and still be able to function (don't try and test this though chances are you'll mess up the screen ).
Like I said, If you can't afford any of the modern versions like this one, you can always go with past models: the The 960 on this model is just as powerful as the 1050GTX and a bit behind the 1050GTX ti.
Just remember any Dell XPS model you go for should have a "dedicated GPU", if not you will be shooting yourself in the foot. Integrated GPUs will not work with architectural software at all (with the exception of Sketch Up and 2D software like that).
---
Best Mac Laptop For Architects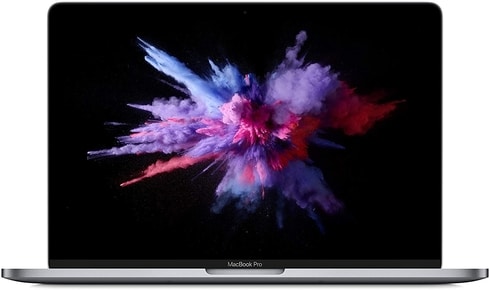 Intel Core i7-Core i9 9th generation
16-64GB RAM DDR4
Radeon Pro 5300M/5500M 4GB vRAM
512GB-2TB PCIe SSD
16" Retina
4.3lb
10 hours

If you are an incoming student, you probably have no idea how popular MacBooks have become for architects. As soon as you step inside your faculty., you'll see a lot of shiny apples during lectures and offices. If your school doesn't use Revit, then even more so( it's not compatible with Macs probably because Mac architects still got Maya, Rhino & AutoCAD).
Performance
If you want to depend on your MacBook for pretty much any project and not just sketchup and the regular version of AutoCAD, you should make sure you get either the past 15" versions or the current 16" model.
The model I'm showing here is the 16" version which was released a few months ago. The CPU varies from Core i7 with 6 cores to a Core i9 with 8 Cores with ~5GHz of clock speed, the RAM can be configured to be up to 64GB and the PCIe NVMe ranges from 512GB to 2TB.
As for the GPUs, they're both just as poweful as a 1050ti and 1660GTX, so you'll be able to handle the same models you'd do with the Dell XPS 15 or any high end laptop. I would advice against buying a MacBook if you are an architect who specializes with large models with Revit which may go as far as requiring plugins but for anything else it will do the job.
Display & Design
Design-wise the MacBooks are still the MacBooks, there's not need to talk about it. Everything from the trackpad to the chasis is of top quality. Hell, rven refurbished and used models will still hold their ground for several several years if you decide to buy them.
What's worth discussing is the display. Retina isn't just a fancy word, it's resolution is 2x the resolution of full HD displays. Color depth is also much greater. Since software that has a Mac Version has been written specifically for a Mac you won't have any troubles displaying any toolbars or scaling down buttons either.
Lastly, what's even more appealing than other high end windows laptops with the same specs is the thinness and weight. If you are a student you'll appreciate both of them because that means less weight to carry on your backpack and stil thin enough to fit into it along with all the stuff you bring to school.

Other options:
The only problem is the huge price tag. You can configure the specs to your budget. As long as you've got a dedicated GPU on yours, the rest isn't really that important.
If that isn't enough you can still opt for Certified Refurbished or Used MacBook Pros. I myself always opt for certified Refurbished Macs. Certified Refurbished in the MacBook world = new but cheaper. Wouldn't do go that far with a Windows machine though.
---
Best UltraBook For Architecture Students & Architects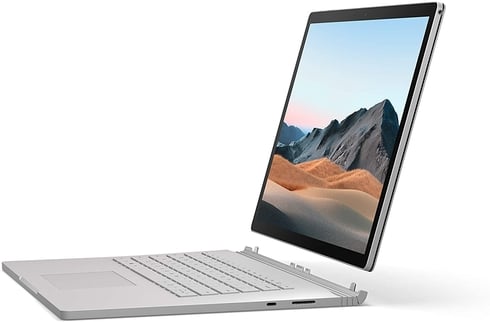 Quad Core i7 10th gen
16-32GB RAM
NVIDIA GTX 1650-1660Ti 4GB-6GB GDDR5 vRAM
256GB-2TB NVMe PCIe SSD
13.5"-15" Pixel Sense (3000×2000)
3.62lb
7 hours

This is the windows equivalent of the MacBook Pro: it has both a high quality design & a lot of power into a thin compact form.
Just like the MacBook Pro is find its way in the architecture market, the Surface Book 2 has been doing for a couple of years now. You can verify this by checking out social media like reddit or forums like quora. You'll find tons of architects & students that are happy with the Surface Book.
Performance
First of all, let's not confuse the Surface Pro 4 with the Book 2. The Book 2 is a whole different level because it has an 8th generation Core i7 CPU paired up with a dedicated GPU which all Surface Pros lack.
Just like the MacBook Pro, the RAM & Storage Size can be configured to your liking and your budget from 8GB-32GB and from 512GB to 2TBGB for storage.
If you do have the cash, you should really max it all out because it's almost impossible to do any upgrades on your own.
Let's discuss briefly the graphics cards you can choose from because it will have the most impact on the things you can render and viewport.
There are GPUs to choose from: the 1050ti GTX and the 1060GTX. The former is almost an entry level GPU which should be enough for virtually everyone goign through architecture school. The latter is a GPU significantly more powerful and far more recommended for professionals.
Display & Design
Just like MacBook Pro, design is top notch. The entire chasis is made of full aluminum plus and as thin as MacBook. Note that just like the Surface Pro, this one also has a touchScreen display so you can try and start designing with a stylus and take notes on top of it if you want.
On the other hand, the display has a much higher resoluton : (3000×2000) and it's far more color accurate( it has ~130% as opposed to the MacBook Pro's 113%).
Battery life is lower than the MacBook Pro. The main culprit is not really the GPU nor the CPU because the MacBook Pro 16" has even crazier CPU, it's the thin form factor which doesn't allow it to fit in a bigger battery (and the display which consumes a lot more energy).
Another drawback might be the screen size: 13.5" is big but not big enough to make sure everything's been done properly. Luckily you can always opt for a docking station for the final touch ups or during long sessions of work.
Surface Pro or Surface Book 2?
The Surface Pro is basically the Surface Book without a dedicated GPU.
Both versions will revolutionize how you work when sketching in the field and give you all the advantages a table/pen device can offer when working outdoors. They both will make the ultimate presentation device and it'll be much easier to share your work at a conference too.
But the Surface Pro will not be able to handle more than AutoCAD in 2D (with simple geometry). Complex models (200k objects) will start to lag in viewport. The Surface Pro will still be able to run most Revit models without issues though (as long as they don't get bigger than say ~4000 square feet). So if you are in a budget and you are a student, you may be able to get away with it.
On the other hand, the Surface Book 2 shown here with the RAM maxed out and a dedicated GPU will never give you any issues when modeling, drafting, sketching in school (the 1050GTX) or in the workplace (1060GTX).
Summary:
If you are an architect working with simple models in Revit / AutoCAD 3D Sketch Up & find yourself working outdoors quite often get the Pro: it's more portable, lightweight & smaller.
If you are a student or an architect working indoors (ocassionally sketching), the book 2 shown here will be more of your style.
---
Enough of premium laptops, the following four laptops are for those of us on a budget. Although these will have more or less the same performance as the premium laptops shown above, these are a lot bigger and thicker(that's what she said)!
Anyways the point is you'll have to sacrifice portabiltiy. They'll serve you a lot more if you plan your laptop to stay at your studio most of the time.
Best Budget Laptop For Architecture
Core i5-8265U 3.9GHz
8GB RAM DDR4
NVIDIA MX250
512GB SSD
15" IPS Display
5.84 lb
8 hours

The Acer Aspire 5 with a dedicated GPU is the cheapest laptop I would go for if I was a student again and had no choice but getting a dGPU on it.
The MX250 will get you through most projects (maybe not all but that dependson the school). It will be a bit more powerful than having a Surface Pro just because this one has a dGPU. Architects dealing with simple 3D models in Maya, 3DS Max or Revit will also be able to find viewport on them with some lag (depending on the size/complexity of the model).
On the other hand, if you using software like chief architect, you would be able to throw anything at it because software like that isn't graphics demanding, they only require a dGPU with ~1GB vRAM at the most.
Performance
Scanning through the specs quickly we can see that there's really nothing this model doesn't have that the premium laptops have. A high Clock speed CPU + PCIe NVMe storage + 8GB RAM are all there.
However, the main bottleneck here will be the GPU: the MX250 which like we just said will be fine if you're a student or an architect working with light software or small sized models.
What I want to mention is that the performance of the MX250 is about the same as the MX150 and even just as good as the old 940M, which can all be found on Amazon for a few hundred dollars less (new). Going with those models wouldn't be too bad if you still can't afford this one (it's 700 bucks which is 100$ than last year's model).
Display & Design
One of the cool things about the design is that this year's model also allow you to easily upgrade it by simply removing one screw from the bottom half, which opens up a small compartment where you can just slide in another RAM stick. The process is the same if you want to add another storage device.
The display has nothing to envy the above laptops either. All the specs you can ask for modeling are there: full HD, IPS screen and as a bonus the matte finish.
The battery is relatively long too: ~8 hours but expect a lot less if you are designing and using viewport most of the time because this will tax the GPU and increase energy consumption.
---
Best MSI Laptop For Architecture
Core i5-9300H
8GB RAM DDR4
NVIDIA GeForce GTX 1050TI 4GB vRAM
512GB PCIe NVMe SSD
15 IPS Full HD 1080p
7.54 lb
4-6 hours

Performance
This is not cheaper than the Acer Aspire 5, there's nothing really cheaper and useful as that. This one is actually 100$ more expensive but it packs a lot more power, probably a bit too much for an architecture students. much for an architecture student and leans more toward professionals.
It's not just the CPU that's faster than the Acer Aspire's Core i5 but the GPU as well. This CPU has 4 cores instead of two which aids a lot to reduce rendering times and the extra clock speed comes in more in handy for faster modeling. The GPU on the other hand is not an entry level card, some would call it a mid range card, it's a GPU with 4GB of vRAM instead of the 2GB that most entry level cards which should be useful for most professionals out there and definitely everything you'll see in architecture school.
Display
Nothing has been taken away from the display either. It's stil la full HD IPS display with a nice matte finish(easier on the eyes).
The only huge drawback is the weight, it's 2lb heavier and the huge MSI logo on the back. It'll definitely draw attention from gamers at school or at work but hey if you are it should serve you as a good ice breaker! You'll make more friends!
---
Best Gaming Laptop For Architecture
Core i7 9750H
32GB RAM DDR4
NVIDIA GeForce RTX 2070-Max Q
512GB PCIe NVMe SSD (1 slot open)
17.3" Full HD IPS
6.40 lb
4 hours

The last consumer laptop out of the list which means this is the last laptop you should consider if you are a student. This one though can even be used by architects if they don't mind the huge gaming logo in the back.
Performance
Performance wise if you are a student there's nothing this laptop will offer you than the laptops above will, that's speaking about architecture though. If you are also a gamer or do some video editing, then this laptop will be worth the extra cash.
The component that makes it a lot more expensive than the other three budget laptops is the GPU. The 2070 belongs to RTX series which has a lot of new features that the GTX series does not have. The two most known features are the "RT Cores" and "Tensor Cores". Unfortunately this is still not useful for architectural software even gaming, the vRAM on the other hand will help tons: 8vRAM if you are dealing with huge I mean company size projects.
Every other spec is maxed out. The storage drive is still PCIe NVMe, the RAM is already set to 32GB(although it can be upgraded to 64GB) and the display has a full HD IPS 17 inch screen.
Design
The reason why we chose this model out of the plethora of laptops with the same specs on Amazon is the design, more specifically, the model : Acer Predator. This series of laptops since their release around ~2016, has gotten nothing but praises for its cooling system and rock solid built which makes them last a really long time and also makes them perform at the clock speeds advertised.
I would definitely not recommend this laptop if you are looking for something to take out in the field or to school. Not only it is extremely heavy but it has a chasis that screams "GAMING" and does not look very professional. Wouldn't hesitate to buy it for the office/studio.
---
Workstation laptops:
The following three are workstation laptops, these should not be used by students at all and even most professional architects. Only those who know about computer specs and have used a workstation in the past should look at this. If you haven't , it is very likely that you won't find them useful and you'd be better off with any of the laptops above.
Best 17" Workstation Laptop For Architecture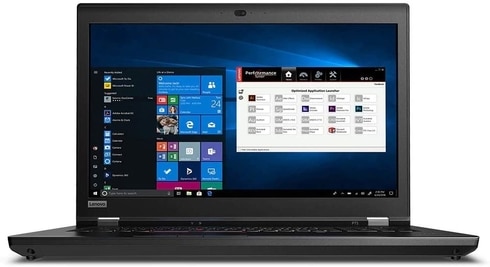 Intel Core i7 9850H
128GB RAM
NVIDIA Quadro RTX 3000 6GB
2TB NVMe SSD + 2TB HDD
17" full HD IPS
7.5lb
4 hours

Performance
This is the workstation laptop with the best specs/money ratio we've been able to find. As of 2020, all the components inside are pretty much maxed out with the exception of the CPU which still from 9th generation(the 10th generation was released a few months ago).
On the other hand, the workstation card shown here is the latest one released for mobile devices. It also belongs to the turing architecture and it does have the Turing and Tensor cores all true RTX cards have. Now although this may not be so useful right now because most professional software haven't still implemented these new features to improve rendering and using viewport, the jury is still out and they can do so anytime.
Even without the extra RTX features, the new set of workstation cards all have a crazy amount of vRAM and much more efficient drivers which makes them even more ideal for 3D modeling and sketching than any consumer graphics card. This was definitely not the case with past workstation cards.
One thing I don't really see the need to is the 128GB RAM in it. The highest amount of RAM I've seen useful in a lot of projects barely reached 64GB but to each his own perhaps your company might find it useful.
---
Best Budget Workstation Laptop For Architecture
Intel Core i7 9750H
64GB RAM DDR4
NVIDIA Quadro RTX 3000 6GB
2TB NVMe PCIe
17.3" full HD IPS
5.3 lb
4 hours

This ASUS Model is a lot cheaper than the Lenovo shown above. It actually has the same processor and the same GPU and even the same size for storage. But it's 600$ cheaper.
This is because it does not have the extra 2TB HDD and the extra 64GB RAM. Both actually cost you a lot less than 600$ so you can basically get all the Lenovo goodness and save yourself a few hundred bucks if you can do the upgrade yourself. But even without the upgrades I think not many people save for a really small percentile will need the 128GB. You'll definitely be able to do without the extra 2TB HDD.
---
Best Workstation Laptop For Architects
Core i7-9750H up to 4.5GHz
64GB RAM DDR4
NVIDIA Quadro RTX 5000 16GB vRAM
2TB PCIe NVMe SSD
15.6" 4k UHD IPS
5.51lb
4 hours

Lastly, the most expensive and most powerful workstation. The reason why it's so expensive it's because it has a 4k display on top of the maxed out components that the two laptops above have.
Except that the GPU is actually several times more powerful than the RTX Quadro 3000. It has 16GB of vRAM which is the highest right now on consumer laptops, not even gaming cards have that much.
I would only recommend this laptop to those architects who know that they have to get the most powerful components available because the models they'll throw in still will lag regardless of what kind of specs they got on a desktop or a workstation laptop. Since there's currently not a laptop with a better GPU for that as of 2020, this one should mitigate and cut down lag as much as possible.
A cool feature about this laptop despite being the holding one of the most powerful workstation cards: it's only 5.51lb!
---
How To Buy The Best Laptop For Architecture Students'
This section is written for architecture students. If you are in the UK, the US, Australia, The Philippines,etc, it doesn't matter. I'm sure you're going to ind it helpful because all architecture programs are more or less the same.
However, if you are coming from a japanese school, then the situation might be different. That's because the japanese curriculum relies a lot more on coursework than software and if you are in a school that uses software to design models then chances are the software that will be listed here will be entirely different.
Wait, I am an architect what should I do? If you are an architect, skip this section and check my posts on Revit, 3DS Max and Solidworks so you can have an idea of the kind of hardare you're going to need.
Operating System
Believe or not, not all architecture programs require you to strictly use Windows. You might be surprised to know a few are Mac all the way.
Nobody's going to force you to use a Mac or a Windows machine but it's a good idea to go with the OS they use. This will make your studies easier and less time consuming because you won't be wasting time learning a new OS (although that may be a huge plus in your CV).
Lab
Most students didn't really have to buy a laptop because their department had a computer lab to run any software they may need. However, post Covid-19 chances are , students will not have access to their labs.
Achitecture students on the otherhand definitely need to buy a laptop, whether or not there is a lab available. Unlike other types of students they cant rely on computer labs because this is not going to be an occassional usage for some paper but something that will be very frequent and by that I mean designing and drawing and this is going to get a lot worse on your second year.
Software
There will be subtle differences in the kind of software that you are going to use depending on what kind of concentration you choose(Landscape , Interior & so on) but the hardware requirements will stay pretty much the same.
One thing worth checking on your school's site is whether or not the software they'll use can run on a Windows or a Mac.
For example, Revit and Rhin need a Windows machine. Although you can run those software with a Mac too these days, you're just going to have to dual-boot into windows (this requires a restart on a Mac).
Anyways, here are the most common software used by departments:
Modeling: Rhinoceros 3D + Grasshopper, Revit
2D drawing : CAD
Models with straight shape: Sketchup
Animations: Autodesk Maya
Multimedia editing: Adobe After effects
Rendering and Visualization: Adobe Illustrator, Photoshop
Recommended Computer Specs For Architecture
Display
Size
Most schools and fellow architects will recommend you to buy a laptop with at least a 15" display.
The bigger the screen size the better your overall work will be as you'll be able to see your projects from a much wider perspective.
Note that much of your screen will be taken up by toolbars and palettes with the rest of it being taken up the workspace area of your drafts and designs and that's what you want to maximize as much as you can.
Unfortunately the bigger the screen size the bigger and heavier the laptop will turn out to be. It'll be less portable and your battery life will also drain much faster than expected but there's really no choice for architects. You have to deal with those drawbacks.
You can't really choose a small screen size, 13" might be pushing it as that can be difficult and even annoying to work with for most people. Try your best to strike the right balance for you.
Later on you will probably need an even bigger screen size (up to 17") as it would make it easier for you to show your work to prospective clients, companies and employers.
For now stick with 15" if you are a student, as an architect you can choose the 17" if you don't mind the weight.
Resolution
1080p resolution will do.
Don't get too crazy with resolution because there are applications that have issues with higher resolution than full HD.
Most 3D Applications in fact are not designed to work with 4k resolution so they will present problems when running them (you will toolbars, paletes and see everything out of place). You can scale your display resolution back to 1080p though but you'd just wasted a ton of money for no reason.
CPU
Clock Speed
For 3D Modeling and pretty much any architecture software, the higher the clock speed the better. Anythinig above 3GHz will do fine. A high clock speed will make drafting / editing/modeling and designing much less time consuming as you won't have to wait as much between operations/commands.
3D Architectural Rendering
To find the best laptop for architecture rendering get any laptop with a quad core processor, these can be an intel core i5 or core i7 it doesn't matter. The higher the number of cores the less time you'll have to wait to render your projects.
If one core renders a picture in 1 minute, then 2 cores will do it in 30 seconds, 3 cores in 15 seconds, and so on. If you plan on rendering on your desktop or computer labs or another computer, then you don't have to worry about it.
Any processor with 3GHz for clock speed and if possible 4 cores
RAM
Adobe and other 3D Modeling software are RAM hogs. They will need as much as you can afford.
Not only will higher RAM improve rendering times and make your laptop capable of handling many large files, it will also allow you to deal with several heavy programs simultaneously.
8 GB of ram is the minimum but 16GB or more being the recommended amount for both animation and rendering which will become more common during the last two years. If you are an architect you should aim for 16GB
RAM is cheap so if your laptop doesn't have enough feel free to upgrade it to the Max.
Storage
Output files from architectural software are huge. Just consider all the images, textures and videos in high quality you would have to deal with. Needless to say they'll take up most of your computer's storage in no time.
For those who don't know there are currently two types of storage devices today:
Hard Disk Drive
These are the ones you are most likely familiar with and can be easily maxed out to 1TB or more but they are slower compared to Solid State Drives. They are also more fragile and prone to physical damage.
Solid State Drive
These are the fastest on the market today and are essential to increase the speed in loading times for AutoCAD, Revit or any architectural software . At this point is really an essential feature for Architects, reading/writing huge files & loading heavy libraries is what modeling software is all about.
The best part ?
Unlike a powerful CPU, they don't take a toll on your battery life(it actually makes it last longer).
Ideally you would benefit the most from both an HDD and an SSD. A high capacity hard drive to store your output files and a SSD drive where you can install your software and operating system to take advantage of its speed
If you can't have both, always settle for the option with an SSD. it is far more beneficial to have your software load operate much quicker than having tons of storage space.
Why? You can always get an external hard drive to store projects and regular files.
In fact, an external hard drive is a must have for all architects and is required by most schools. Alternatively, you can also store all of your files on the Cloud.
External Hard Drive: You probably need an External Hard Drive for back-ups anyways. .
You will also need it to back up your own files, you don't want to end up with a stolen or broken laptop and your 3 month long project gone with it too. Regular thumb drives just won't cut it. Some classes will even require you to bring your own.
Your school most likely will recommend you to buy one with the following features:
USB 3.0 interface.

120 GB capacity (min) and 1TB

SSD Drive with USB *3 and Thunderbolt interface (in case you have to deal with Macs).
You can buy one such as the one on left right off the bat, no need to give it much thought really.
GPU
Ideally you'd want the best graphics card on the market today to make drafting, modeling and design much more productive. Even better, you would want a graphics card especially built to handle Revit Maya and any CAD software you'll encounter.
Workstation Cards
In fact there are such graphics card today: the Nvidia Quadro / AMD Firepro series. Both of these graphic cards are approved to run architectural software flawlessly especially those dealing with rendering. These are also recommended by AutoDesk and the software companies behind CAD applications. Unfortunately they can be too expensive and will definitely make your laptop much bulkier and heavier. They do have a lot of advantages but that's only for professional architects to consider:

Far less bugs,glitches & errors with more complex & complex models.

Full support by AutoDesk & virtually all 3D Modeling Software

They're required to run some especialized plug-ins with 3D CAD software.
Gaming Cards
NVIDIA
Workstation cards are definitely overkill for architecture students. Gaming cards resembling the power of a NVIDIA GTX 960M will be enough.
AMD
AMD Cards found on the MacBook Pros will be enough for architecture students, that is, those found on the 15" Versions. Architects dealing with large projects can't really rely on the 15" Pros. Either a Workstation card or a high end NVIDIA Card is required.
Most architecture schools will advice you to get any card with at least 2GB vRAM. Most modern cards such as the 960GTX and any of the recently released 10th generation cards will be enough. Architects can either choose a 1060GTX or a workstation card when dealing with huge projects
Weight & Battery Life
We would all love to have the lightest laptop that can last all day long with a single charge, wouldn't we? Well there are such laptops today (MacBook Air) or Chromebooks unfortunately they are not for even close to handle architecture software.
You could buy one for the first year or two as mentioned before though. Just make sure to check with your department when is it you are going to need "The real McCoy".
Other than that, for reasons mentioned above, a laptop for architectural work will be heavy and the battery life will run out much faster compared to traditional laptops.
The best you can do is to find the right balance of the specs you need (RAM,GPU,CPU) and the much weight you are willing to carry.
Do not to go overboard with your laptop specs unless you know for sure you'll need them.
Operating System
Most schools and seniors will tell you to get an PC Laptop because of compatibility issues with some of the software you will encounter (Revit, 3D Max for example) but you can still use a Mac Laptop throughout your school years and be alright.
There are two ways by which you can run Windows on Apple hardware these days:
'Boot Camp' to 'Dual Boot' and switch between Macintosh and Windows OS.

Use VMware Fusion or Parallels to run both at the same time.
The problem then is having to boot from one OS to another constantly if you have to deal with software for Windows on a regular basis.
However it really depends on your department, you might only have to deal with one out of 10 programs for Windows.
If you don't mind dual booting constantly because you love your Mac so much, then a Mac is not a bad choice at all. You might be surprised that a MacBook Pro is a very popular choice among architects .
Two reasons behind is the fact that PhotoShop, InDesign and other editing programs work much better on a Mac(or so they say) and the fact that they have great durability they can last you throughout the entire four years of school and beyond.
But if you have to be on Windows all the time and most of the software you'll use will be in Windows anyways, there's not much benefit in using a Mac. Windows Machines are much cheaper as you probably know.
Windows on Parallel
Note that running Windows with VMware or Parallels will give you both Mac OSX and Windows at the same time so your computer will need enough RAM to handle it (8-16GB) and an SSD (Solid State Drive) to operate faster and be able to keep up with both Operating Systems.
Even then, there will be performance issues when you try to run the heavy stuff. I wouldn't even think of running 3D Software with Parallels. So you'll have to rely on bootCamp as it runs Windows Natively (by itself).
The Best MacBook ?
A 15" MacBook Pro fully speced out might be enough for your undergraduate work with the exception of not being able to use Revit and a few other software natively but on BootCamp it all works out well.
Some schools do not use Revit as much and some not at all, yours might be one so you can get by with a Macbook Pro throughout the entire curriculum.
Accesories
Here are a few you might want to consider:
23″ – 24″ external monitor (if you don't have a desktop and will only use your laptop for drafting at home).

1-2 Terabyte external hard drive for data backups

VGA or DVI adapter for presentations.
USB mouse (a must for architects, forget the trackpad). A popular one is the Logitech G700s

series which can be wired or not.
Laptop vs. Desktop: Which one to buy?
You may have noticed something interesting. With all that computer power needed , external hard drive, a huge exernal monitor and a USB Mouse: why not just buy the best desktop for architecture ?
You are right you are better off with a desktop. As a matter of fact a laptop won't get you much work done as compared to a desktop and you'll actually start to feel its limits as you work on bigger projects and move away from undergraduate level stuff.
Rendering will always be much easier,faster and of higher quality with a desktop.
You will have to spend several thousands of dollars on a laptop (workstation) to come close what a much cheaper desktop can do.
As you know the whole point of a laptop for an architect is the portability. So these are the options you have:
Buy a powerful (perhaps a workstation) laptop with a high end gfx card that can match a desktop for all your undergraduate work and for any complex project from internships, jobs,etc.

Buy a mid-range laptop along with a desktop. Use your laptop for all the undergraduate courses and assignments and a desktop/computer labs when far more complex projects come up or for rendering.
The choice for an architect highly personal. Some find it more convenient to buy a workstation as they will only take their laptops for a few trips during the day or leave it at the studio. Others find it more convenient to make their laptop a bit more portable as they will be constantly going to school to take their designs all around campus or work daily while taking their designs to clients.