The 10 Best Laptops for Architecture 2022 (Latest Models) + Ultimate Hardware Guide
All architectural planning is now done on a computer.
While most architects…
Use the advanced version of sketch up, "Rhino". Revit has now become the industry standard. So you want to focus on hardware tailored for these two software.
Of course, you may also run 3DS Max if you need top notch high rendering quality at some point.
Either way…
These are all 3D modeling software and they all demand, more or less , the same type of hardware which really comes down to a:
A) High clock speed CPU
B) Dedicated graphics card with at least 4GB vRAM
But that doesn't mean you need to spend 3000$ dollars for workstation laptop that has the latest CPU and GPU on it.
Surely…
Those bad boys will gooble up everything you throw at them.
But the reality is that, depending on the work you do, you can find way more affordable computers with nearly the exact same performance.
So before you make the decision to pull the trigger for a workstation laptop OR the latest gaming laptop.
I urge you to quickly go over this article especially if you are a student or an architect who's getting started with CAD software. It will make clear exactly what hardware you need so you can get the best bang for your buck.
Obviously, we'll also list the latest 10 best laptops for architecture in 2022 so you can just go right ahead and buy one.
Recommended Hardware for Architecture
Like I said, the truth is, most of you do not need to spend 1500-3000$ for a capable laptop. There's a only a very small percentage of architects who really need a laptop that powerful and consequently that expensive.
Even if you have deep pockets, you will be better off buying a portable laptop you can take everywhere with just the right amount of power rather than a heavy brick whose x5 more powerful which you will probably never put to full use.
Anyways…
In this post, you'll learn everything there is to know to find the best laptop for architecture for you and hopefully by the end of it you'll avoid the three most common mistakes every architect or architecture student makes when buying one:
Wasting money on a GPU: what GPU you need will depend on the type of projects you do and if you're using special plugins.

Not getting enough RAM:

fast rendering require lots of RAM (besides a high clock speed CPU)

Awful display: some get a display too small to draft or an ultra big one that's difficult to take to construction sites
There is a lot more to discuss about the hardware for architects and students but I'll leave that to the last section

For now let's quickly go over the best laptop configuration you should aim for.

CPU


Get a modern CPU with the highest clock speed you can afford (measured in Hz)




The secret to fast architectural design, especially in Revit, is a high clock speed CPU. It's also rendering's bigger factor (besides #cores).
Students: At least 3.5GHz. More is nice for faster rendering but not required. Ex: Core i5 11300H/Ryzen 5 5600H or previous generations
Architects: At least 4.0 GHz, the more the merrier especially for fast renders. Ex: Core i7 11375H/Ryzen 7 5800HS.

GPU

Students: 2GB vRAM GPUs are fine (MX X50/1050GTX). 4GB vRAM is bullet proof (1050Ti/1650GTX/3050Ti).
Architects: Virtually all architects will be future proof w/ 6GB vRAM GPUs (2060RTX/3060RTX/1660Ti).
Quadro/FirePro workstation GPUs are only useful in super large skycrapper-like projects or when special plug-ins are needed.

RAM
Students: 8GB RAM is plenty for school.
Architects: at least 16GB. You never have just Revit open.

Display

15" FHD: Everyone should at least get a 15" display with FHD (1080p). Matte finish are a bonus since the will put less strain on the eyes.

17" FHD: These are heavy. Architects who work mostly at a small firm or students who use their laptops mostly on the studio can get away with bigger displays.

Those eyes are going to need some rest so everyone should get a cheap desktop monitor to dock into back home

.

Storage


Solid State Drives as the primary drive

Students: 256GB will be plenty for school projects (they will each weigh no more than 1GB).
Architects: if you want to keep a catalog/repository you may need at least 512GB. Also, revit installs and "unpurged" revit files can quickly fill up 256GB.

Back up: Get yourself a Dropbox account to back up all projects because all storage devices, regardless of type, can always fail.

Weight
Obviously you want ligthweight laptops but that's almost impossible to find if you get a dedicated GPU and a beefy CPU (they require more space, hence more weight ~5lbs on avg). There are 3.5lb-4lb laptops with great GPUs and CPUs exist but they are very expensive.

*The above recommended specs will suite virtually all students and nearly 90% architects . Working Architects dealing with huge collaborative company projects should consider reading my articles on Revit or AutoCAD to gain more insight into what exactly you might need for these kind of projects.

Although this post is meant for both real architects and architecture students. The last section "How to Buy A laptop For Arhictecture " is meant for students. If you are an architect, read every description after each laptop posted next and you'll know exactly whether or not such laptop is suitable for you. The last 3 are workstation laptops
Top 10 Best Laptops For Architecture

These 10 laptops have all the hardware we just discussed above. Obviously you can find dozens of models with the same specs but you'll find out these are the best deals and some have the best specs/money ratios out of their bunch.
I've tried to include a laptop for every budget, need & type of project so whether you are a student or an architect as long as you keep scrolling down and reading carefully you should be able find an affordable laptop suitable for your projects.
Laptop 1: suitable for virtually all students and some architects.


Laptop 2: the best laptop out of the entire list for architects. Students can use it well after their studies too


Laptops 3-5: The most portables out of the list yet with enough power for architects. Most expensive.
Laptops 6-7: More budget options for students.
Laptops 8-10: Laptops with the latest workstation GPUs released.
---
Best Budget Laptop For Architecture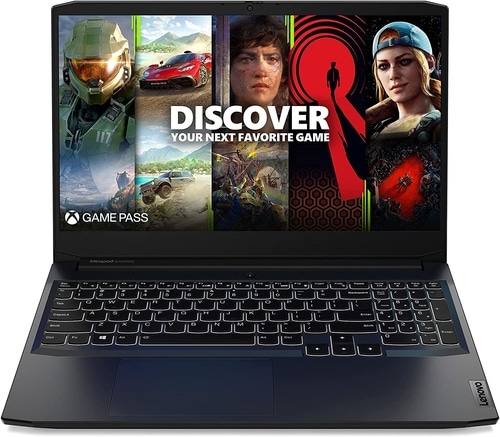 AMD Ryzen 5 5600H
8GB DDR4
NVIDIA GeForce GTX 1650 4GB vRAM
256GB PCIe NVMe
15" Full HD IPS 120Hz refresh rates
4.96lbs
5 hours

Hardware|

GPU:
Budget gaming laptops with dedicated GPUs for 3D modeling software usually had a 1050GTX or even a MX X50 with costs around 650-700$.
In 2022, the most budget friendly laptops for 3D work have made the upgrade from 2GB vRAM to 4GB vRAM GPUs such as the 1650GTX which is considered almost a "mid-range" GPU at least in the 3D work department where it's actually been way more useful (4GB vRAM is about right even for large projects). You'd be very hard pressed to find "cheaper laptops" with weaker GPUs, surprisingly these are not selling for any less than 1650GTX laptops.
CPU:
Companies have also dropped out the ultra voltage CPUs and replaced with either a Core i5 9300H/10300H or like this model a Ryzen 5 5500H. These all equally perform the same but the Ryzen 5 chips have 2 extra cores which isn't going to make drafting/drawing any faster BUT it will reduce rendering times dramatically.
RAM:
Students: 8GB is plenty is going to be plenty for at least the first three years of architecture school. If you happen to run short on RAM during your 4th year (which is very unlikely) then you can always buy another stick and do the upgrade yourself.
Architects: You probably want to upgrade this bad boy to 16GB. This should make working with larger models slightly faster and will also boost rendering times even more so you can get more stuff done in a short period of time. Try 8GB RAM , if you feel like resources are choking (using CTRL+ALT+DEL), then do the upgrade.
Storage:
256GB SSD space is plenty storage for ANYONE getting started with AutoCAD.
However, you're definitely going to run out of space quickly if you've got several 3D modeling software and if you've got bad habits when modeling (unncessarily making files larger than they should be).
Design
Now there literally around 50 models with a GTX 1650. You can check them all out here.
Why did I pick the 1650GTX out all of these? Three reasons:
Obviously it's one of the cheapest 1650GTX laptops. (You'll see the other ones later)

It's made from Lenovo and I've always had great experiences with their manufacturing quality.

It's currently the best selling 1650GTX laptop too.

It's the only laptop below 700$ with a 120Hz which is not only useful for gaming but also it's much easier on the eyes.
If you find the Lenovo out of stock, check out these models too.
| | | | |
| --- | --- | --- | --- |
| Link | CPU | GPU | Price($) |
| Lenovo | Ryzen 5 5600H | 1650GTX | 680 |
| Evo | Core i5 10300H | 1650GTX | 718 |
| MSI | Core i5 9300H | 1650GTX | 699 |
| HP | Core i5 10300H | 1650GTX | 755 |
| ZenBook | Ryzen 5 5500U | MX450 | 680 |
| ZenBook | Ryzen 5 4500U | MX350 | 633 |
| MSI | Core i5 10200H | 1650GTX | 670 |
| MSI | Core i5 | 1650GTX | 650$ |
---
Best Budget Laptop For Architects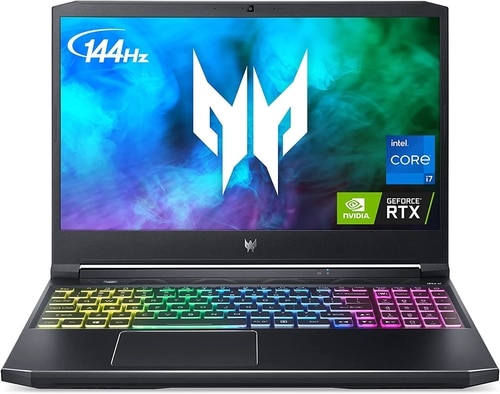 Core i7-11800H 4.6GHz
16GB DDR4
NVIDIA RTX 3060 6GB vRAM
512GB PCIe NVMe
15" full HD 144Hz IPS
5.07lb
4 hours


My favorite laptop on the list and it's not because it's a gaming laptop it's because it's got a 3060RTX GPU which from my experience is enough for about 95% of architects.
If you are a student you could buy this model as a future proof laptop that you could use right after you graduate or if you want to work on a very complex senior project on a laptop.
3060RTX:
This is the most powerful "gaming" or consumer dedicated GPU in this list and that's because like I said I believe almost everyone reading this is not going to need more power at least in the GPU department.
The chances of an architect needing a workstation GPU are pretty slim as I have never to this date found them useful but if you've got projects that are insanely big something like a massive project measured in millions of square feet then you might need a workstation GPU and actually get a desktop.
3070RTX/3080RTX:
Now you could go for better GPUs but , for most purposes, they will not add that much performance if any with Revit. They do become useful in 3DS max especially for real-time rendering but that will only add small gains in performance.
Another reason for buying the high tier 3070/3080RTX is if you've got a render that's very GPU-dependent or if you need the best rendering quality and shaders for walkthroughs in 3DS Max.
But like I said for most projects that you come across in most companies that do not target projects massive in size, you will be fine with any 6GB vRAM dGPU.
---
Best LightWeight Laptop For Architecture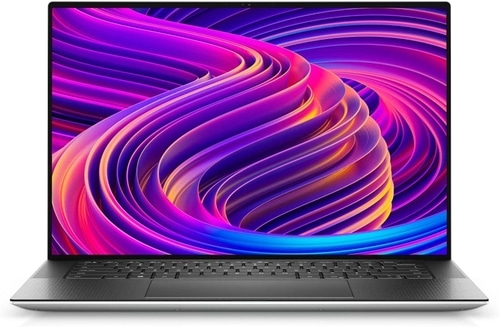 Core i7-11800H 4.6GHz
16GB DDR4
NVIDIA RTX 3050Ti 4GB vRAM
512GB NVME PCIe SSD
15.6" FHD IPS
4lbs
5 hours

Those two laptops we just went over are powerful and all but they are not easy to carry around. Laptops that have both a powerful GPU and a powerful CPU for 3D CAD modeling software AND but are lightweight are RARE (there are only a handful maybe 5 models) and they are VERY EXPENSIVE.
We're going to go over three of these. Now most of these laptops have GPU and CPU power for virtually ALL students regardless of what architecture program they're going.
If you are an architect, you will be fine with these portable machines too especially if your main tool of work is Revit. Revit isn't very GPU dependent and 4GB vRAM will be fine for most purposes, high tier CPUs is way more important for quick rendering and drafting, even viewport utilizes the CPU more than any other 3D CAD software. Luckily, processors aren't that difficult to fit in laptops so you will definitely find high tier processors on lightweight laptops like this one.
Hardware
The current version of the Dell XPS 15 comes with the latest 11th generation CPU and the latest mid-range GPU (3050Ti) which was released last year. Older models have more or less the same CPU & GPU power however a generation older (1660Ti/2060RTX).
If you really need something ultra portable it may be wise to opt for older models because they are significantly cheaper than the 2022 models or even 2021 models. They will all have the same performance for Revit/3DS Max and Rhino.
Display
The cool thing about the Dell XPS, despite being very thin for a high performance laptop, is that there are some models which come with a 4k resolutions. This is going to massively increase the amount of space you can work with and let you fit in more palletes/interfaces for easy access.
That's all assuming you have deep pockets though, the Dell XPS 15 is powerful portable and the 4k display has an incredible amount of space to work with but costs can range anywhere from 1500-2500$.
---
Best Mac Laptop For Architects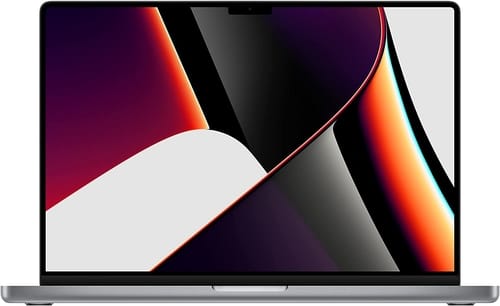 M1 Pro Chip 8-10 Cores
16-64GB RAM DDR4
Up to 32-core GPU
512GB-2TB PCIe SSD
16" Retina
4.7lb
13 hours

Despite not being compatible with every Architecture software Macs are still quite popular among architects. A lot of the faculty in architecture programs use a Mac and if you've ever stepped into a conference for architecture, a lot people there also bring their macs (though not the majority). That's because not everyone uses Revit since Maya, Rhino and AutoCAD are all available on the Macs.
Performance
CPU wise, the most powerful MacBooks were usually just as fast as the latest gaming laptops. The current 16" MacBook with M1 Pro Chip , however, has replaced the usual Intel Core i7 CPU with their self developed M1 Pro Chip which has more or less the power of a Ryzen 7 5800U Chip (+4.4GHz Clock speeds) which is only slightly slower than a Core i7 11800H.
GPU wise, the MacBook Pros have never really outdone nor come close to the power of the latest high tier GPUs released by NVIDIA and found on gaming laptops. The Current 32 Core / 24 Core and 16 Core GPUs will have more or less the performance of the 1650GTX.
It's definitely not something you want if you are an architect but if you are a student, you'll be alright. If you are an architect you may want to look at older models with the AMD 5500M Pro, which has its own dedicated memory and will handle far bigger projects than the current 32 Core GPU MacBook Pro.
Ironically, for applications like this it seems that the older models are more powerful yet far cheaper than the newest one. That's Apple for you.
Display & Design
The number one reason to for a Mac is obviously not its power but the awesome manufacturing quality. Whatever MacBook you buy should at least last you 6 years and if you take good care of it ~8-10 years.
It's also the fact its very lightweight for a 16" laptop AND has an incredible battery (far more than what any high tier gaming laptop can offer). You also get 2.5k resolution displays and one of the best keyboards ever designed on a laptop. All of this doesn't apply to the recent 2021-2022 models but to all models.
They're obviously all expensive so if you don't have that much cash but still want a MacBook you can go for any of the older models just make sure they have a dedicated GPU.
If you are a student, your options open up even more because even those without dedicated GPUs like the 13" MacBook Pro have enough CPU power to handle all the projects you see in school (especially if everything revolves around Revit).
---
Best UltraBook For Architecture Students & Architects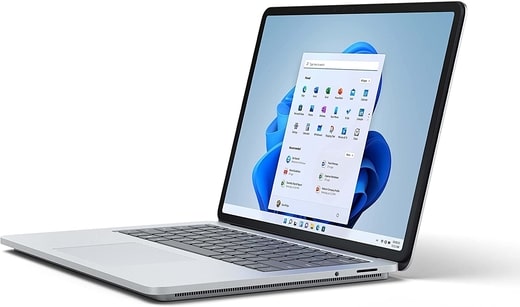 Core i7 11th Gen 4.8GHz / Core i5 4.4GHz
16-32GB RAM
NVIDIA GTX 3050Ti 4GB vRAM / Intel Iris Xe
256GB-1TB NVMe PCIe SSD
14" 2400 x 1600 pixels TouchScreen 2-1 Display
3.83lb
5-10 hours

The Surface Devices: The Surface Book, The Surface Pro and recently released Surface Laptop Studio are most likely the most portable high performance laptops (actually convertible laptops) with Windows on it and yet they also have all the premium manufacturing quality the MacBooks have.
Performance
Only the Surface Book and the Surface Laptop Studio come equipped with a dedicated GPU which is what you want.
Only the Surface Studio has the latest generation chip and a the latest 30 GeForce Series GPU. The Surface Books, although they have outdated GPUs and CPUs, they are still PLENTY fast and powerful even for architects.
You just need to make sure whatever Surface device you end up with has at least a 4GB vRAM dGPU and you should be alright even with super large complex models (though those obviously will lag when using viewport).
Display & Design
I would say it's just like a converitble MacBook Pro, the entire thing is made of full aluminum and it's still relatively thin (for a high performance computer that is).
They are even more lightweight than the the Dell XPS 15 and the MacBook Pro 16" (~4lbs) and they also have displays with higher resolutions than your average GeForce laptop (2400 x 1600 pixels).
Stylus & Tablet Mode:
The cool thing and the main advantage of either the Surface Book or the Surface Studio is that if you get the stylus you can turn this laptop into a tablet and therefore draw on it as if it were a stencil. The accuracy is actually pretty crazy that even artists use it to draw as if it were a piece of paper, there's obviously a huge learning curve but that doesn't stop architects from taking advantage of this feature.
Check out this post on the most common apps used to get the most out of this sketch mode.
Surface Pro:
The Surface Pros have ALL the features of the Surface studio and the surface Book except that they do not have a dedicated graphics card.
That doesn't mean they are useless, if you are an architecture student, you can still design and launch 3D software like Revit and AutoCAD. You may have some lag (due to the lack of a dGPU) but if you can offset this by getting one of the latest models with at least a Core i5 CPU.
So yes if you are a on a budget you can safely buy the Surface Pro because models in school will probably not get any bigger than 4000 sq feet.
On the other hand, if you are an architect or plan to use these devices for outside of school projects, then you should probably get the Surface Laptop Studio or the Surface Book with a dGPU.
---
Enough of premium laptops, the following four laptops are for those of us on a budget. Although these will have more or less the same performance as the premium laptops shown above, they'll bea lot bigger and thicker.
The point is you'll have to sacrifice portabiltiy. This okay if you plan to keep your laptop at the studio or at a home and ocassionally carrying back and forth between your school/office and home.
---
Cheapest Laptop for Architecture Students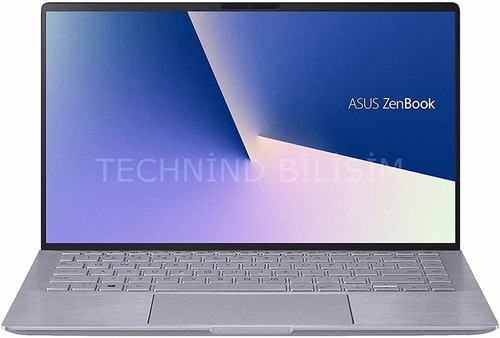 AMD Ryzen 5 4500U 4GHz
8GB DDR4
GeForce MX350 2GB vRAM
256GB SSD
15.6" FHD IPS

3.7lbs
8 hours
Let us get back to more affordable laptops now.
If you can't afford any of the models we just went over you could try looking for MX 250/350/450 laptops. These are supposed to be the cheapest laptops with a dedicated GPU since these GPUs are only x4-x5 times more powerful than an integrated GPU.
The only have 2GB vRAM but if we are talking about projects for architecture school, then that is fine.
CPU:
If you want to get the most out of a MX350 , MX450 , MX250 laptop remember to get a CPU above or close to 4GHz. This model comes with one of the late generations Ryzen CPUs and as of 2022, that's actually going to be your best choice under 700$.
---
Budget Laptop For Architecture School

AMD R5 3500U 3.7GHz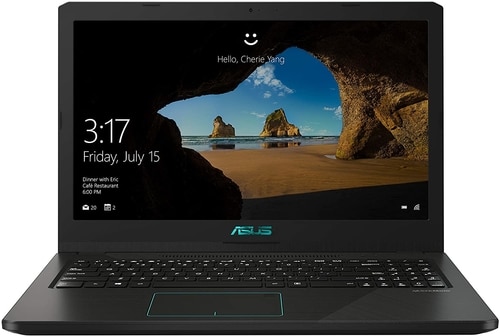 8GB DDR4
NVIDIA GeForce 1050 2-4GB vRAM
256GB NVMe SSD,
15.6" Full HD TN Display

4.32lbs
5 hours

A much cheaper option would be to get a renewed laptop with a dedicated GPU.
As of 2022, the only refurbished laptops under 650$ that have a dedicated GPU have either a MX X50 or a 1050.
Both of these GPUs only have a 2GB vRAM however the 1050 will run significantly faster than the MX X50 and let you viewport through bigger models with ease. If you are an architect working at a small firm that's been hit hard by the global health crisis, then the 1050Ti or the 1050GTX will be something you can use to get back up on your feet.
---
Workstation Laptops
When you buy workstation laptops you have to be cautious about the hardware you're getting since they can be outdated, especially the GPU.
Outdated workstation laptops aren't necessarily bad but most online sellers do not price them according to what they are worth. Since they all have a workstation GPU on-board, it's very easy to assume they outperform all other consumer grade laptops. They may take advantage of that and sell it for a higher price than they're worth.
Use this table when you shop for one so you can have a good idea of what each workstation GPU is equivalent to GeForce dGPUs.
| | | | | |
| --- | --- | --- | --- | --- |
| Workstation GPU | Consumer Equivalent | Cores/Shaders | Clock Speed | vRAM |
| P500 | MX150- | 256 | 1519 | 2GB |
| P520 | MX150 | 384 | 1493 | 2GB |
| K2100M | GT 750M | 576 | 667 | 2GB |
| K3100 | 765M- | 768 | 706 | 4GB |
| P620 | MX250/1050 | 512 | 1442 | 4GB |
| M620M | 950M- | 512 | 1018 | 4GB |
| M1000M | 950M | 512 | 1072 | 4GB |
| Pro WX 3200 | RX 550 | 1082 | 640 | 4GB |
| M2000M | 950M/960M | 640 | 1197 | 4GB |
| M1200 | 960GTX | 640 | 1150 | 4GB |
| P1000 | 1050GTX | 512 | 1519 | 4GB |
| P2000 | 1050Ti | 768 | 1468 | 4GB |
| T2000 | 1650/1660Ti | 1024 | 1785 | 4GB |
| T1000 | 1650- | 768 | 1455 | 4GB |
| RTX 3000 | 2070RTX+ | 1280 | 1380 | 6GB |
| RTX 4000 | 2070/2080 | 2560 | 1560 | 8GB |
| RTX 5000 | 2080RTX+ | 3072 | 1350 | 16GB |
| RTX A2000 | ~3050Ti | 2560 | 1200 | 4GB |
| RTX A3000 | ~3060RTX | 4096 | 1560 | 6GB |
| RTX A4000 | ~3070RTX | 5120 | 1560 | 8GB |
| RTX A5000 | ~3080RTX | 6144 | 1695 | 16GB |
You can browse around the web and see that only a few workstation GPUs are equivalent in power of the latest GeForce GPUs despite the fact that most workstation GPUs sell for almost x2 the price of laptops with GeForce GPUs.
I'm not going to list laptops with GPUs other than the ones in Purple here. Why?
If you're going for a workstation GPU, you might as well get something that's worth the extra cash you're paying.
---
Best RTX A3000 Laptop For Architecture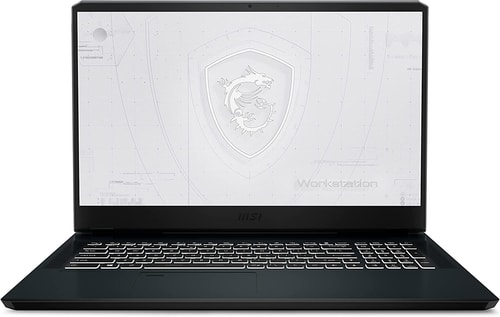 Intel Core i7-11800H 4.6GHz
32GB DDR4 RAM

NVIDIA Quadro RTX A3000
1TB NVMe SSD
17.3″ FHD (1920*1080), IPS-Level 144H
6.4 lbs
2 hours

1TB NVME: If you're working on super large projects you want at least a 1TB NVMe. All those files are going to weight a ton and if you want squeeze every bit of speed up in your workflow you want to open/save/read them fast. So any workstation GPU you buy, even if its outdated, should at least have that much storage space.
32GB RAM: Older workstation laptops may or may not have 32GB. If you are buying one with 16GB, that's alright, these things are all easy to upgrade because they are thick and have a lot of extra room for anyone to do this in 5 minutes.
GPU: The RTX A3000/RTX 3000 are equivalent to the 2060/3060RTX which like we discussed before are the least amount of GPU power you want for real world architecture projects . I can't advice you go for lower-end GPUs because sure it will eliminate errors warning but you'll get lag when you use viewport on large/more complex scenes.
---
Best Lenovo Workstation Laptop For Architects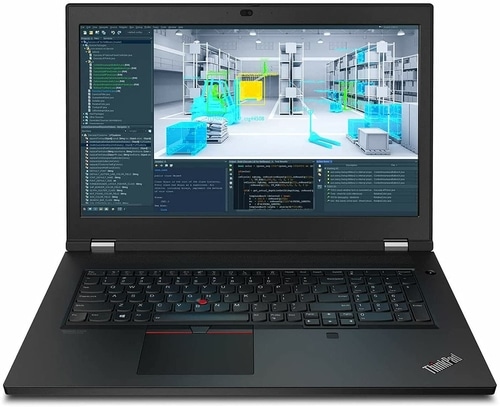 Core i9-11950H 5.0 GHz
64GB DDR4 RAM
NVIDIA Quadro RTX A4000
2TB NVMe SSD
17" UHD 3840×2160 IPS
6.04 lbs
2 hours

This model is substantially more expensive and the only real change between the laptop we just went over is the RTX A4000.
It's quite justified because as you can see in the table I've posted there is a huge increase in number of shaders +1000 (this will substantially decrease the time it takes to render with GPU-dependent renderers as those found in 3Ds Max) and the extra 2GB vRAM makes a huge difference when working with larger and larger models (if you want increase viewport performance of course).
Before you pull the trigger on this RTX A4000 laptop, check out the next one see if you can afford it.
---
The Best Workstation Laptop For Architecture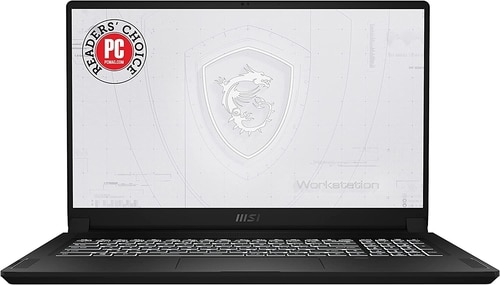 Core i9-11900H 4.9GHz
64GB DDR4 RAM
NVIDIA Quadro RTX A5000 16GB
2TB NVMe SSD
17" 144Hz FHD
5.39lb
2 hours
Lastly, one of the most expensive and most powerful workstation as of 2022.
This is the kind of computers the most succesful companies hand out to their 3D CAD design team because they're actually going to need it. One example is the deployment of the Tait Towers which is used mainly for artistics performances.
These type of models need as much vRAM as you can get and if you want to quickly apply effects/add polygons to these super large models you're going to need as much clock speed you can get like the Core i9/Ryzen 9 CPUs of these last three workstation laptops we just went over (this is as much as you can get from laptops ~5GHz). If you go for a Ryzen 9 CPUs, do note that clock speeds of Ryzen CPUs although lower may actually perform higher clock speed CPUs from Intel. You can use noteboocheck to get a good idea of where AMD Ryzen 9 CPUs stand.
If you are an architect working at a small firm doing the purchase on your own, I'd definitely wouldn't advice you to buy one of these. But if you're the IT guy in the building that works for a company that wants to work on designing stuff this big and you've yourself quite a hefty amount of money to waste, then yeah go for it.
---
How To Buy The Best Laptop For Architecture Students'
Where are you from?
This section is meant for architecture students. It doesn't matter if you are doing your studies in the the UK, the US, Australia, the Philippines. You will most definitely find it super useful because most architectural programs are more or less based on a US curriculum therefore they are almost the same.
Architecture Students in Japan
However, if you are doing your studies in a japanese school, then the situation might be different since the japanese curriculum focuses a lot more on coursework than software. If you happen to be in a school that solely relies on software to design models then chances are you might be exposed to slightly different software.
Wait, I am an architect what should I do? If you are an architect, skip this section and check my posts on Revit and AutoCAD so you can have an overall idea of the kind of hardare you're going to need and if you need a workstastion card.
The Architecture Department
Operating System
Not all architecture departments require you to use Windows. A lot of them, especially now in 2022, are using Macintosh computers instead.
Either way, no one is going to force you to use any Operating system. However, it's always a good idea to get the ones they use because:
You won't be wasting time learning how the software works (tools/interfaces will have different locations)

You'll be able to help and receive help from classmates

You will be able to keep up with what the professor is doing (if you use the same OS).
Computer Labs
Before COVID changed everything,you didn't really need to buy a laptop for the first two years of the program because virtually every architecture department has a computer lab with computers especifically set up to run the most hardware demanding 3D modeling software and you won't be exposed to 3D projects so much.
From your third year, you will most likely work on several projects at a time so whether or not the lab will be fully opened, you will still need a laptop to work on those projects anywhere and anytime.
Software
The software used will slightly change depending on your concentration (landscape and interior design MAY use 3DS Max). However, the hardware requirements will stay pretty much the same.
So the first thing to do here is to find out what software will they use at school because this might dictate the operating system you can use. In reality it will tell you if you can for a mac or not because all of these programs are available on Windows.
Rhino is now available on Macs but Revit isn't. So if you get a Mac you may have to install Windows on it (using BootCamp).
Anyways, here are the most common software used by departments:
Recommended Computer Specs For Architecture
CPU
Modeling and Drawing: Clock Speed
The speed of those drag/draw functions you've seen on tutorials on youtube depend on your CPU's clock speed.
Which means the higher the clock speed of your CPU, the faster you'll be able to design as you won't have to wait between operations.
Obviously, there's a limit to this and that depends on what exactly you're doing. However, architecture students all across the globe will come across the same size of models, which are relatively small.
4GHZ: For school purposes 4GHz would be the upper limit. Anything more is nice but not that useful at least in the drawing part.
3D Rendering: #Cores
Cores basically act as "extra computers". The more cores you have the more "computers" you have to finish a job.
So the more cores you have , the faster you'll be able to render. That doesn't work for drawing/editing because those are step by step operations (it means you have to wait for a result before you do the next step).
Rendering isn't like that, it's like painting a picture. The more "people" you have the faster you'll be able to finish.
So if one core renders a picture in 1 minute, then 2 cores will do it in 30 seconds, 3 cores in 15 seconds, and so on. There is a limit to this obviously.
Currently 3D modeling software takes advantage of multi core CPUs up to 6 cores (more cores do the job faster but not significantly faster).
Which CPUs are good then?
| | | | |
| --- | --- | --- | --- |
| CPU | Base | Turbo | Cores |
| i3 1050G1 | 1.2GHz | 3.4GHz | 2 |
| i3 10100U | 2.2GHz | 3.4GHz | 2 |
| i5 8265U | 1.6GHz | 3.GHz | 4 |
| i5 10210U | 1.6GHz | 4.2GHz | 4 |
| i5 9300H | 2.4GHz | 4.1GHz | 4 |
| i5 10300H | 2.5GHz | 4.5 GHz | 4 |
| i5 11300H | 3.1GHz | 4.4GHz | 4 |
| i7 8550U | 1.8GHz | 4.0GHz | 4 |
| i7 9750H | 2.6 GHz | 4.5 GHz | 6 |
| i7 11800H | 2.3GHz | 4.6 GHz | 8 |
| | | | |
| --- | --- | --- | --- |
| AMD Ryzen 7 5800H | 3.2 | 4.4 GHz | 8 |
| AMD Ryzen 7 4800H | 2.9 | 4.2 GHz | 8 |
| AMD Ryzen 7 3700X | 3.6 | 4.0 GHz | 4 |
| AMD Ryzen 5 5600H | 3.3 | 4.2GHz | 6 |
| AMD Ryzen 5 4500U | 2.3 | 4.0GHz | 4 |
| AMD Ryzen 3 3300U | 2.1 | 3.5 | 4 |
If you do a quick research using the table above, you'd notice most laptops in 2022 have around 4GHz even those budget laptops under 600$.
GPU
What drive the price up significantly is a dedicated graphics card. Those budget laptops under 600$ with 4GHz CPUs are fast for everything else but they only have an "integrated GPU" and it's not a good thing for 3D CAD modeling software.
Integrated GPU vs Dedicated GPU
For rotating/panning/zooming/navigating through a 3D object with butery smooth performance (this is called called "viewport" in the 3D CAD business) , the software needs to "store" that 3D object in the graphics card memory.
Integrated GPUs do not have as much memory as dedicated GPUs or they will either use the CPU's "memory" instead. This works fine for very small objects in 3D but bigger and more complex objects will lag.

Dedicated GPUs have their own "dedicated memory" also called "vRAM" which are several times bigger than what what integrated GPUs have (~512MB vs 4-8GB).
Dedicated GPUs
If we are talking about architecture school, then you will be fine with just 2GB vRAM. That's enough vRAM memory to easily viewport through this model for example:

The following table shows you the dedicated GPUs found on 2022 laptops and the starting prices of laptops which have a dedicated GPU(the dGPU themselves do not cost that much, individual costs are only relevant for dekstops so they are not posted here).
| | | | | |
| --- | --- | --- | --- | --- |
| Name | Shaders* | vRAM | Speed | Price |
| MX150 | 384 | 2GB-4GB | 1532 | +650$ |
| MX450 | 384 | 2GB-4GB | 1582 | +650$ |
| 1050 | 640 | 2GB-4GB | 1493 | +700$ |
| 1050Ti | 768 | 4GB | 1620 | +700$ |
| 1650 | 1024 | 4GB | 1560 | +700$ |
| 1660 Ti | 1536 | 6GB | 1590 | +850$ |
| 1070 | 2048 | 8GB | 1645 | +900$ |
| 1080 | 2560 | 8GB | 1733 | +1200$ |
| 2060 | 1,920 | 6GB | 1680 | +1000$ |
| 2070 | 2560 | 8GB | 1770 | +1200$ |
| 2080 | 4352 | 11GB | 1650 | +1500$ |
| 3060 | 3584 | 6GB | 1780 | +1000$ |
| 3070 | 5888 | 8GB | 1730 | +1500$ |
| 3080 | 8704 | 8GB | 1710 | +1700$ |
*Shaders have the same function that cores have in CPUs. You can think of shaders as "brushes". The more brushes you have the faster a complex image will be drawn.
As you can see most dedicated GPUs found on 2022 laptops (and even those released within the past 7 years) have at least 2GB of vRAM.
2GB vRAM vs 4GB vRAM GPUs
Interestingly enough, 1650GTX laptops have been selling for about the same price as 1050Ti/1050/MX X50 laptops since 2019.
And as you can plainly see in the table 1650GTX GPUs are significantly better than those slightly cheaper GPUs so you might as well grab it.
This should also be reassuring to many of you reading this who are not feeling so convinced and satisfied going for the weakest GPUs.
What about workstation cards? I came here for workstation CARDS! Quadro, FirePro?
Many of you have probably come across these GPUs and know more or less that they are the best GPUs for 3D CAD Modeling. The truth is, they are, but for most purposes they will not bring any significant increase in performance in pretty much every 3D CAD software be it Revit , 3DS Max, Rhino,etc.
They are even more useless if we are talking about architecture school where projects are relatively small and simple that even 2GB vRAM can give you buttery smooth viewports.
When are they useful then?
When you're dealing with super large complex models. Think of the drawing an entire

6,200 square miles hospital. You will still lag but since they have way more vRAM (12GB vRAM on laptops, 16GB vRAM on desktops) , it will be significantly better than lower vRAM GPUs.

When you require special plugins. Think of companies asking for specific types of renderings.
What about AMD GPUs?
| | | | | |
| --- | --- | --- | --- | --- |
| Name | Shaders | vRAM | Speed | NVIDIA Equivalent |
| Radeon 610 | 320 | 2GB | 1030 | Intel UHD 620 |
| Pro RX 555X | 768 | 2GB | 855 | MX150/MX250 |
| RadeonRX 540 | 512 | 4GB | 1219 | ~950M |
| Radeon RX 550 | 640 | 4GB | 1287 – 1476 | +950M |
| Radeon RX 560X | 1024 | 4GB | 1172 – 1275 | 1050GTX |
| RX 580 | 1536 | 6GB | 1077 | ~1060GTX |
| RX5500M | 1408 | 8GB | 1327 – 1645 | ~1660Ti |
AMD cards work quite well for 3D CAD Modeling if we are talking about school projects/small firm jobs, etc. However, they do tend to perform worse than NVIDIA GPUs as more complex models are brought to the table.
Either way, any dGPU with at least 2GB vRAM will be fine for architecture students.
RAM
8GB: This is plenty for just Revit and small models. Rendering will be quite fast anyways because these project files are not that big.
16GB: All 3D CAD modeling software are RAM hogs. If you just have Revit open, you should be fine with 8GB. If you've got tons of other stuff open like Chrome/Games/Discord, then you want 16GB to handle those short-burts of lag spikes. 16GB is also going to make rendering much faster especially if you start working on larger files.
32GB-64GB: For school purposes this much is really useless. Even the average architect working at a firm will find almost no difference when drafting/editing. There will be a slightly performance boost when rendering if you go for 32GB and almost none with 64GB.
However, projects like the size of the entire campus of a hospital will need as much as you can get. You should be doing those projects a desktop anyways.
Storage
Storage is just as important as a dedicated graphics card Revit/CAD software needs to read/write files FAST. That means the focus here is on reading/writing speeds rather than storage.
This is especially true if you are a student because let's be honest, you're not going to be storing and working on multiple projects on a daily basis. You're going to school to take classes on how to use CAD software and those classes will involve no more than 5 or 7 projects throughout the curricula.
Hard Disk Drives (HDD) vs Solid State Drives (SSD)
HDDS are several times slower than Solid State Drives. Luckily, they are nearly obselete but you will still find them on especially on HP, Dell laptops that are suspiciously "a bit more affordable".
You must avoid, at all costs, HDDs. Not only will they make the software run slower but will also make your machine take ages to boot.
Solid State Drives are almost universal on laptops in 2022. They will boot up your machine in literally seconds and also launch Revit in split seconds. If a laptop doesn't have an SSD, you're being ripped off.
Storage Capacity: unfortunately you usually find them with 256GB on laptops. If you were an architect, you'd definitely need to have an extra 1TB HDD or even an additional 512GB-1TB NVMe SSD on your laptop. However, for architecture school, you'd be fine with 256GB or even 128GB because again there are only a few projects to work on.
External Hard Drive: Instead of upping your storage capacity, I would strongly advice you to get an external hard drive and constantly back up all your documents, most importantly, your Revit/Rhino Files.
You don't want to end up with a stolen or broken laptop and your 3 month long project gone with it too. Regular thumb drives are fine storage wise but they are very very pront to damage.
Architecture deparments will tell you to buy a external hard drive anyways with at least 1TB of capacity just like the one I've linked above.
Display
You want to maximize screen space as much as possible without comprimising portability too much. More space means more interface and tools for quick access. It also means you will have a better overall view of your design.
Screen Size: the first thing you can do to maximize space is obviously getting the biggest display you can tolerate. 15" should be the minimum you should go for, 13" displays are really cumbersome to work with and 17" although these can increase your workspace area significantly, they can be really really heavy which deafeats the whole purpose of buying a laptop.
Resolution: the resolution of your display will have just as big of an impact on workspace area. Virtually all laptops come with at least FHD resolution and that's what you should aim for.
There are some budget laptops that come with HD or HD+ resolutions, avoid these even if you are on a budget. If you look around , you'll find a FHD display laptop.

4k resolutions will give you an insame amount of workspace area but those can be super expensive.

What would be a smartest choice , in my opinion, would be to get an external monitor to dock into at home. You can work on Revit stuff with it and do other types of work when you are away from home.
Battery Life
No matter how hard you look, you'll never find a laptop with a dedicated GPU/high tier CPU that will last you more than 3 hours while doing some Revit/Architecture work.
That's expected as dedicated GPUs and high tier CPUs consume an insane amount of power and when you open a CAD software they will have to draw more power to run at high speeds.
Power Extension Cord

What you should instead is to buy a power extension cord so that even if you are on a spot that has no outlets around, you can still charge your laptop.
Mouse
Before we end this post let me recommend you all one last accessory: a wired mouse. Drafting/drawing is doable through a trackpad but nobody in their right mind would attempt to do for a serious project. You also don't want a wired mouse because they are not as sensitive.
What you want is the ol' school wired mouse. Gaming mouses are not only sensitive but they also have extra buttons to the sides to which you can customize to activate certain hotkeys you'd like to have.

very difficult to do with a wireless mouse
Operating System
It is very likely your department and senior students will advice you to get a Windows laptop no matter what. However, if you are an apple fan boy, you can still get through architecture school with a Mac by switching to Windows whenever you need to use 3D CAD software through:
'Boot Camp' : a software that will let you switch to Windows. It's natively installed on all Macs.

If you are using Sketch up or any other light software you can use VMware Fusion or Parallels to run Windows alongside OSX.
Laptop vs. Desktop
With all that power needed to run CAD software, an external hard drive and the fact that a big monitor is better for designing and the external mouse being more ideal for drawing. Why not buy a desktop?
That's a good point and in fact it's very true. Even a cheap desktop is miles ahead of most gaming laptops and not just for gaming but for any type of actual work.
A desktop will also give you much ebtter hardware for the same price you're paying for a laptop. However, you don't need that much power, at least, at this moment.
Also don't forget the reason you're buying a laptop is for their portability.
You can however do the following:
Buy a desktop you can use at home for 3D architecture work only and get a cheap laptop for all your other courses or any other type of 2D CAD software.

2D drawing software can run on any laptop.
This is a great great combo because your laptop not only is going to be much cheaper but also much much easier to carry since budget laptops with no dGPUs weight 3.5lbs at the most (as opposed to the 5-6lbs laptops with dGPU weight)
Or
You can buy TWO laptops. One heavy brick with a powerful GPU and CPU you can leave at the studio or back home AND only bring to school in very special situations where you have to do some 3D Designing
AND
Another cheap lightweight laptop you can take to all of your classes to the library and even take it out in the subway to work on your other courses.
Comments?
Any good input will be added to this post.
If you have any questions, suggestions or recommendations. Please let us know in the comment below