5 Best Gaming Laptops under $800 – 2022 ( 3060RTX & 3050Ti )
The best gaming laptop under 800 will have an RTX 3060. Although that is VERY VERY rare to find one under 800, you will usually find it a bit over 800 (~830).
What's more common to find now in late 2022 under 800 is a 3050Ti. We'll show several of these in this post.
So if you've got a budget under 800 …
You want at least a 3050Ti laptop and hopefully one that ALSO includes:
512GB SSD: You need this so you can store several AAA titles including the very heavy CoD franchise.
120Hz or 144Hz display: CANNOT miss this either! You'll definitely be going past 100 fps on most titles!
Again….
If you can add 30 more bucks…
You might be able to buy a 3060RTX laptop under 800 too which can pull off +100fps on Ultra Settings and even run some games at 1440p.
Best Laptop Specs For Gaming Laptops Under 800
Just in case, you DON'T find the next 5 laptops on STOCK. I wanna give you a few tips so you can SHOP for the best gaming laptop under 800 on your own and also a few more tips on how to max out performance out of any laptop so you can get as many framerates as possible.
GPU
A budget under 800 allows you to choose between several different GPUs however like I said, there are only THREE to consider:
3060RTX: This is what you want to look for first. You can try this search query right here if you can't find the laptop I'm going to list on stock. You'll probably have to add a few more bucks. Totally worth it though.
3050Ti: there's always ALWAYS going to be a couple of 3050Ti under 800 so grab that if there are no 3060RTX laptops.
1650GTX: This is the most common GPU under 800$. Only grab it if its well under 800 AND if it has a few more "EXTRA" features worth the money.
1660Ti: This is an old GPU but FASTER than both the 3050Ti & 1650GTX. You are more likely to find this one under 900 than the 3060RTX.

GPUs to avoid: 1050, 1050Ti, 940MX, MX series GPUs (MX150, MX250…etc).
Avoid most Radeon GPUs except the AMD Radeon Pro 5500M which is basically a 1660Ti.
CPU
CPU isn't really something to be picky about it. As long as you've got the best GPU you could find, you should call it a day. In case, you have TWO choices. Use the following ranking:
Core i7 11800H>Ryzen 7 5800H>Core i5 11500H>Ryzen 5 5600H>Core i5 11400H>Ryzen 5 4600H=Core i5 11300H>Core i5 10300H
If you ask me and like I've been saying in every post. CPU will only make a significant difference in framerates if you pick a core i7 or ryzen 7 over a core i5 or ryzen 5. Otherwise, they're all ALMOST in the same power scale.
RAM
8GB: Virtually all gaming laptops under 800 will have this much RAM. There's plenty of laptops with 16GB RAM in the 700-800 range and picking one with 16GB RAM on-board isn't a bad idea because you won't have to do the upgrade (therefore void the warranty) to get more framerates. Either way, 8GB is plenty but 16GB will get you extra ~10fps depending on the game.
Storage
256GB SSD vs 512GB SSD: Likewise, there are plenty of good laptops with 512GB. It's always best to just get 512GB if you're going to install more than 4 AAA games on the same laptop to avoid warranty issues

Display
IPS FHD: All laptops around the 800 dollar mark and well under 800 will have this set up.
Refresh Rates: If you're buying a 15" and spending anything from 700-800 you have to DEMAND a high refresh rate display either a 120Hz or 144Hz both are fine. there's no discernable difference between the two.
Top 5 Best Gaming Laptops Under 800 dollars
The following five gaming laptops are all under 800 except for the 3060RTX laptop which may be slightly over 3060
Gaming laptops for 800 dollars are QUITE powerful for most AAA titles (with the 3050TI & 3060RTX), if you are playing games like WoW , LoL , Dota 2, and so on. You don't really need to spend that much money, you can spend about 600 and still be able to run high and epic graphics on those. If you fall in that category, please check my article: best gaming laptop under 600.
If you're going to run Fortnite, PUBG and Warzone, you have to aim for at least 3050Ti or even better a 3060RTX.
We'll start with TWO 3050Ti laptops under 800 and follow it up with a 3060RTX laptop which may not be under 800 but probably only a few bucks above 800. I'd recommend you check the THIRD LAPTOP on this list before you pull the trigger on the first two, the last two (4 & 5) are for those with a budget much lower than 800.
---
Top Rated Best Gaming Laptop Under 800
Core i5 10300H
8GB DDR4
3050Ti GTX 4GB vRAM
256GB PCIe NVMe SSD
15.6" 144Hz Full HD IPS

4.96lbs
5 hours*

12th generation Intel CPUs & 6th generation Ryzen CPUs have been out for half a year now but they still haven't made their way into gaming laptops under 800. You can find them on gaming laptops over 2000 dollars that also have the RTX Ti GPU series.
TLDR; The 3050Ti + Ryzen 5 or Core i5 11300H combo is the best hardware you're going to get under 800 as of November 2022.
3050Ti RTX GPU: Prices
The average price of a 3050Ti fluctutates very much over the year. It can go as low as 700 bucks and as high as 1000 bucks. A fair price is 750 dollars so I would not pay much more than that.
| | | | | | |
| --- | --- | --- | --- | --- | --- |
| Link | GPU | CPU | Refresh Rate | Storage | Price |
| Acer Nitro | 3050Ti | i5 10300H | 144Hz | 256GB | 762 |
| Ideapad | 3050Ti | R5 5600H | 120Hz | 512GB | 799 |
Obviously, as shown below, most gaming laptops with a 3050Ti are overpriced (800-1200 dollars) and as far as I know there are only TWO models selling under 800 (shown next table).
Yes those laptops on the table above are actually better because they have BETTER processors (Ryzen 7 and Core i7 laptops) but it's not a good idea to invest extra 200 or 300 dollars on a better CPU while keeping the exact same GPU. You can get better performance gains if you instead opt for a 3060RTX.
Conclusion if you're staying under 800, MOST laptops with a 3050Ti will give you the same performance so just grab ANY below 800.
Performance: 3050Ti + Core i5 10300H
Let's take a look at the performance of the 3050Ti paired with a Core i5. You can watch the entire video below or use the table after which summarizes performance by writing the average fps in each game (we'll do this for every laptop on this list).
A few reminders:
All 3050Ti laptops run at the same wattage (85W) so there's no need to worry about TGP

All 3050Ti laptops do NOT have a MUX switch (possibly some but they're well over 1000 dollars).
With this in mind ANY benchmark you find with the same CPU+GPU combo should give you a good idea of a 3050Ti + Core i5 laptop performance.
| | | | | |
| --- | --- | --- | --- | --- |
| Title | FPS | Settings | Resolution | Instance |
| Warzone | ~80 | High | FHD | Shooting |
| Call of Duty: Warzone | ~260 | High | FHD | Shooting |
| Forza Horizon 4 | ~82 | Ultra | FHD | Wide Scenario (2:39) |
| GTA 5 | ~65 | Ultra X4 MSAA | FHD | Running |
| Valorant | ~139 | Ultra | FHD | Shooting |
| Assasin's Creed | ~58 | High | FHD | Walking |
| Resident Evil: Village | ~107 | High | FHD | Walking |
| RainBox Six Siege | ~188 | High | FHD | Shooting |
| Apex Legends | ~108 | Medium | FHD | Walking |
Core i5 10300H vs Core i5 11400H and the latest Core i5 CPUs:
Now while it's true this laptop has a 10th generation CPU (we are in 12th generation) and the 11th gen Core i5 variants are faster, they will make almost ZERO difference in performance (maybe a 5fps increase on a good idea). This is the reason why the Acer Nitro 5 (and the next laptop we'll go over) are the two cheapest 3050Ti, the manufacturers saving a LOT of money by choosing a cheaper CPU with almost the same performance.
Display: 144Hz vs 60Hz
What's mindblowing about this model is that the manufacturer saved so much money by cleverly choosing a slightly older CPU and now has enough money to afford a 144Hz display on this laptop. In fact, the more expensive 11th Core i5 models only have a 60Hz display yet not performing much faster, if any, than this model.
The word's been out for almost 5 months now and it is possibly that by the time you read this, you will not find the Acer Nitro 5 on stock anymore. If you do, just save yourself the time and grab this laptop over any of the next models (which are either a bit more expensive OR less powerful). The next model is slightly faster (AMD Ryzen 5 > Core i5) but it's a bit more expensive.
Acer Nitro 5

PROS

CONS

3050Ti GPU Under 800

144Hz Display Under 800

Easy to Upgrade Storage & RAM

Runs EVERY game at High to Ultra Settings

Supports RAM In Dual-Channel Mode

No ethernet port

Low Battery

Low Storage Out of the Box

Slightly old CPU
---
Best Gaming Laptop Under 800 Reddit
AMD Ryzen 5 5600H
8GB DDR4
3050TI GTX 4GB vRAM
512GB PCIe NVMe SSD
15.6" 120Hz Full HD IPS

4.96lbs
2 hours

This is currently the BEST DEAL UNDER 800 and the hottest laptop being talked about on reddit. It is as the time of this writing around 690 dollars and yes it has a 3050Ti in it.
Prices may be go up to 760 dollars though so grab it ASAP.
I have this laptop in my posession and I have run several benchmarks on my youtube channel (separately for each game).
CPU: AMD Ryzen 5 5600H
The reason why the Ryzen 5 is FASTER than most Core i5 CPUs is that it's got better multi core performance.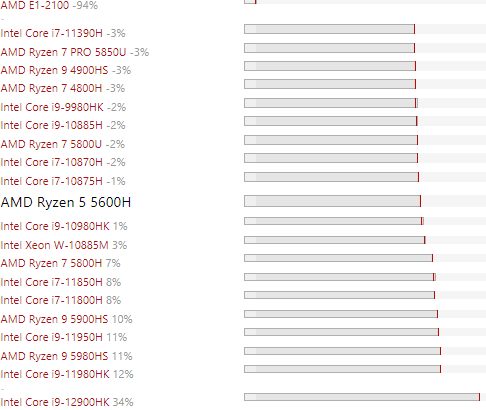 As you can see in the figure above, it's only weaker than the Ryzen 7 and Core i7 CPUs. For gaming a 1-2% CPU performance gains translate to 5 fps at the most (making RAM dual-channel has a bigger impact anayways). It's not worth paying the extra cash (it's 50 dollars more expensive than the Acer Nitro 5) but it's a good thing to keep in mind if prices are equal.
RAM + Storage:
Just like the Acer Nitro 5, the Storage & RAM have 256GB & 8GB out of the box. However, they're both very very easy to upgrade and Im not sure about the Acer Nitro 5 but this model gave me TWO choices for SSD Upgrade, I could either do a M.2 SSD Upgrade or a Sata III SSD. I chose to do a Sata III SSD Upgrade with a 1TB Samsung Evo as shown in my post here: How to Upgrade SSD Storage.
RAM is not soldered to the motherboard (that means you can replace the original 8GB set up ) , there are two slots for RAM. If you buy another 8GB RAM (it comes with x1 8GB RAM instead of dual x2 4GB RAM) then you can make it dual-channel as shown in my post.
Performance: 3050Ti + AMD Ryzen 5 5600H
The following benchmarks are taken from another youtube channel but like I said you can check individual benchmarks of this very same laptop on my youtube channel here.
| | | | | |
| --- | --- | --- | --- | --- |
| Title | FPS | Settings | Resolution | Instance |
| Resident Evil VIllage | ~55 | Ultra RTX OFF | 1080p | Walking |
| CyberPunk 2077 | ~58 | Ultra RTX OFF | 1080p | Driving |
| Assasin's Creed: Valhalla | ~35 | Very High | FHD | Running |
| Horizon Zero Dawn | ~67 | Ultimiate Quality | FHD | Fighting |
| Call of Duty Warzone | ~75 | Max Settings | FHD | Shooting |
| Red Dead Redemption 2 | ~58 | Ultra | FHD | Riding |
| Control | ~59 | Medium | FHD | Shooting |
| Metro Exodus | ~42 | Ultra | FHD | Shooting |
Keep in mind that although the framerates are lower than the Acer Nitro, almost every single benchmark above was taken on ULTRA or MAXIMUM Graphics and still returning decent ~60fps with very few framedrops.
Better multicore Performance: Ryzen 5 5500H > Core i5 10300H
More importantly, check out how well the AMD Ryzen 5 5500H performs on Warzone despite being on MAXIMUM Graphics, that should be enough evidence to prove the AMD Ryzen 5 5500H is just better at gaming, possibly due to better multi core performance of the Ryzen CPUs. I've experienced the same phenomena on my benchmarks, you can see it on my youtube channel (1650GTX Core i5 9300H vs 1650GTX AMD Ryzen 5 4600H) the Ryzen 5 outperforms and even supports higher settings on Warzone.
Display: 120Hz vs 144Hz
This laptop does not have a model with a 144Hz, it's basically what you have to give up IF you opt for this model over the Acer Nitro 5. But before you make that decision please watch the video below and try to see if a 144Hz makes any difference FOR you over a 120Hz display.
Also do note that most of the games that were benchmarked had video settings on either High, Very High or ULTRA and as a result FPS numbers stayed well below 100 (60-90 range). Only CS:GO and maybe Dota 2, LoL (check the videos on my channel) go beyond 150fps.
Just so we are in the same page: a 120Hz display will get you the same gaming experience as a 144Hz if framerates do not go past 120fps. The above video is useful because CS:GO goes well beyond 150fps even on Ultra settings but for most games with fps below 100 there is zero difference.
60Hz vs 120Hz/144Hz
There's a HUGE difference between 60Hz and 120/144Hz displays because framerates go well beyond 60fps so do not compromise display and settle for a 60Hz if you have a budget anywhere near 800 dollars. You are entitled to get a high refresh rate display.
Lenovo Ideapad Gaming 3

PROS

CONS

Cheapest 3050Ti Laptop

512GB Storage out of the Box

120Hz Display

Dual-Channel Support

Fastest CPU in this price range

Best Multi-Core Performance

Runs most games at high settings including Warzone

Relatively Lightweight

Extremely low battery life

Ports are not in ideal locations

Poor Speaking System

Loud when running at maximum TGP
---
Best Gaming Laptop Under 800 USD
Core i5 10500H
8GB DDR4
RTX 3060 (85W) 6GB vRAM
256GB PCIe SSD
15 " 144Hz Full HD IPS

4.1lbs
3 hours

Now we can finally get to the most powerful laptop on the list with the best specs/money ratio.
GPU: 3060RTX TGP 85W vs 3050Ti 85W
Now I know you're all excited because this laptop has a 3060RTX but keep in mind that when it comes to 3060RTX , 3070RTX and 3080RTX, basically any GPU higher than a 3050Ti , wattage (TGP) becomes the most DETERMINANT factor for a laptop's performance when gaming.
The TGP on the 3060RTX is 85 W, same as the 3050Ti (85W) , that's not to say the 3060RTX on this model will get you the same performance. It will significantly outperform the 3050Ti but it's nowhere near as powerful as the 3060RTX running at 130W.
Regardless it is a still a significant upgrade from the 3050Ti. Now let's look at some benchmarks to compare.
Performance: 3060RTX (85W) + Core i5 11500H
The following benchmarks are taken with this EXACT same model. Note that there are two videos.
You can check the benchmarks results yourself. I rather not listed on tables because it is a waste of time , it's definitely going to be significantly faster than the 3050Ti.
For example, Fortnite on MAX settings runs at 100fps on this model (Video 2 Minute 16:40) while it runs at 80fps on MAX settings on my 3050TI Lenovo Ideapad Gaming 3 on This link. Most games will get you at least a 20fps increase in framerates at ultra settings.
Core i5 11500H + 144Hz:
What's really cool about this model is the fact that the manufacturer did not spend all that cash on the 3060RTX , they also invested money on the display (keeping basically the maximum refresh rates for a laptop with a 3060RTX) and adding one of fastest Core i5 CPU which has the same performance as the Ryzen 5 .
RAM + SSD Upgrade:
Lastly, RAM & Storage upgrade as just as easy to do on this model too. The process is basically the same as when you work with the Lenovo Ideapad gaming 3 (check my posts which are linked above). You can see the RAM & SSD set up and upgradeability design looks exactly the same in the video below:
Just the fact there is a laptop near 800 or below 800 with a 3060RTX (regardless of wattage and CPU) should be enough reason to choose it over all other models 3050Ti and 1650GTX models unless of course you find a 3060RTX laptop running at higher wattages (95W-130W) but that's just impossible to buy with a budget near 800 dollars, even a 1000 dollars will not get you a better GPU with a higher TGP.
If you've got a budget well a bit over 800, you might check out my post
best gaming laptop under 1000
. It's updated almost bi-weekly if new good deals like this model show up
MSI GF65 Thin 10UE

PROS

CONS

Best 10th gen Core i5 CPU

3060RTX GPU

144Hz Display

Decent Battery

Easily Upgradeable

Thin & Compact

Runs at low TGP (outperforms 3050Ti though)

May be slightly over 800

Old generation CPU

Only 256GB SSD out of the box
---
Best Gaming Laptop Under 800 Dollars
AMD Ryzen 5 5600H
8GB DDR4
GeForce GTX 1650 4GB vRAM
256GB PCIe NVMe SSD
17" 60Hz Full HD IPS

8 lbs
3 hours

Ok, we've already gone over the 3 best options you can buy under 800 dollars. The following two laptops are not really more powerful than ANY of the 3 laptops above.
There will be a significant performance loss on each of these laptops because both will have a 1650GTX which is weaker than the 3050Ti (~20% slower).
GPU: 1650GTX 4GB vRAM vs 3050Ti
There is still good reason to consider a 1650GTX model. Why?
Well if you play CS:GO, Dota 2 , LoL and maybe even World of Warcraft, then it doesn't make sense to grab the most powerful GPU under 800 dollars because those games are not really GPU demanding and will be more than happy with a 4GB vRAM GPU and still run framerates well past 100fps.
This can save you about I'd say hmmm….100 dollars? These 1650GTX laptops should not be anywhere near as expensive as 3050Ti laptops, I would pay no more than 750 bucks for these. If you're interested in checking more 1650GTX laptops please check my post best gaming laptop under 600 and under 700.
Display: 17" 60Hz IPS
The main reason I chose to put this specific model out of all 1650GTX laptops is because the display is 17". Personally I like 17" displays because Im an avid MMORPG player, the extra space comes extremely hand in Arenas and battlegrounds. As for CS:GO (which I play weekly) and Dota 2 (sometimes), it just makes the game more 'immersive' doesn't really help me with my skills and game mechanics.
A 17" inch laptop also gives you more headroom for better air dissipation (cooler temperatures) thus if you game for long periods of time (I mean in the +5h day range), then it's definitely going to witstand more heat and will probably add a year or two to its lifespan.
Gaming Performance: AMD Ryzen 5 5600H + 1650GTX (4GB vRAM)
The benchmarks above are for the 15" Lenovo Legion 5 (exact model). The model listed here is a 17" model but hardware wise both models are identical.
| | | | | |
| --- | --- | --- | --- | --- |
| Title | FPS | Settings | Resolution | Instance |
| The Witcher 3 | ~60 | High | 1080p | Riding |
| Read Dead Redemption | ~48 | Medium | 1080p | Riding |
| PUBG | ~74 | High | 1080p | Running |
| GTA V | ~67 | Maximum Settings | 1080p | Racing |
| God of War | ~45 | Medium | 1080p | Running |
| Forza Horizon 5 | ~76 | High | 1080p | Racing |
| Fortnite | ~45 | Epic | FHD | Running |
| Warzone | ~71 | Normal/Low | FHD | Running |
Note that there's about a 20 fps difference with the 3050Ti for most games running at the exact same settings (Fortnite) but for most games you can still run high settings and still pull off ~60fps.
Upgradeability: SSD + RAM
Now, there's another reason why grab a 17" laptop (if you're not after a 3050Ti) . It's very easy to assemble diassemble plus upgrading it is much much easier, some 17" laptops in fact, can support up to x2 1TB storage. Im not sure if this one supports that much storage but if you do the upgrade and add an additional 1TB (~100 bucks) , that's all the space you're going to need to have the most popular AAA titles.
| | |
| --- | --- |
| Game/Program | Size |
| WoW | 70GB |
| GTA | 72GB |
| Assasin's Creed | 50GB |
| Overwatch | 30GB |
| PUBG | 30GB |
| CS:GO | 16GB |
| CoD | 150GB |
| Dota 2 | 15GB |
| LoL | 12GB |
| Windows 10 | 33GB |
| Total | 500GB |
As for RAM, all 17" laptops support up more RAM than the average 15" laptop. There's usually x2 RAM sticks you can add on top of the soldered x1 4-8GB RAM stick. As for the Lenovo Legion 5 , it only suppors x1 storage upgrade (either M.2 or SATA II slot) just like the Ideapad 3 and RAM is ready to be set up in dual-channel mode (there is no soldered RAM to the motherboard). Unlike the Lenovo Ideapad Gaming 3 with the 1650GTX (& 3050Ti), the lenovo legion supports 64GB RAM upgrades.
Lenovo Legion 5

PROS

CONS

High Wattage 1650GTX

17 inch Display

Cheap 17 inch laptop

Very low temperatures (Higher lifespan)

Supports 64GB RAM

Easy to Upgrade Storage & RAM

Runs most games at high settings

Heavy

Cannot run Ultra Settings (>60fps)

Weaker than 3050Ti

Bulky
---
Best MSI Laptop Under 800 – 1650GTX
Core i5 11400H
8GB DDR4
GeForce GTX 1650 4GB vRAM
256GB PCIe SSD
15.6" 144Hz Full HD TN

7.4 lb
4 hours

The last laptop on the list and the cheapest one, this is a regular 1650GTX laptop.
Display: 15" IPS 144Hz vs 60Hz
I know there are HUNDREDS of 1650GTX models and most well under 800, a few (check my other posts) with older CPUs under 700 but literally NONE of these have a 144Hz display. I think before you pull the trigger on those other cheaper 1650GTX models (if your budget is too low to afford any of the above) check if the price of this model is something you can afford. It goes from 700-750.
Do note that the display it's only going to be useful if you play games like Valorant, CS:GO, OW on medium-high settings (as framerates are more likely to go well past 100fps). Otherwise, if you want to play other graphically demanding games, you might as well grab a 1650GTX laptop with a 60Hz as framerates (as you've seen in the table above) aren't likely to go beyond 60fps.
GPU: 1650GTX Max-Q
This is a Max-Q, another word for 'nerfed' 1650GTX, this means it's running at lower wattages to keep temperatures cool and to be able to fit in a very thin device (this laptop is relatively thinenr and lighter than most 1650GTX laptops). There's a performance loss of 15% or so in exchange for more battery and more portability.
Gaming Performance: 1650GTX Max-Q
Below you can see how the 1650GTX Max-Q performs (note that the cheapest laptops with a 1650GTX will have a Max-Q GPU). There's a fps loss of about 5-10fps on most games as opposed to the regular full blown 1650GTX (usually found on bigger and thicker laptops such as the 17" laptop we went over).
MSI GV15

PROS

CONS

Highest single clock performance CPU

Easy to upgrade RAM & Storage

Decent Battery Life

144Hz Display Under 800

8 Core CPU

Ethernet port (Highest Internet speed connectivity)

Runs most games at High Graphics

x3 3.0 USB Ports

Heavy

Max-Q 1650GTX

Bulky

Must upgrade SSD to install several AAA games
---
How to Buy The Best Gaming Laptop Under 800
Not convinced by the 5 laptops above? Two ways you can do the work yourself.
1.Compile a list of all laptops under 800
This is the best method and how I came up with the top 5 laptops I've shown you. It sure takes a lot of time but it's worth it.
You just list every laptop under 800 and then ignore those with no dedicated GPUs. After that have the specs in colums for comparison purpoes and prices in the last colum.
The cool thing about this is that you can get insights on how much each piece of hardware adds to the overall cost. A high refresh rate display will usually add 50-70 bucks while as an older generation will reduce the price by 50 bucks.
If you found the list above useful, I would really be grateful if you could share NOT the list but the entire post on your favorite gaming forum.
I would advice against this method unless you want to learn all there is to know about gaming laptop hardware and the market. Instead I encourage you to use the following method when you think you found a good deal its much time saving.
2. Add computer parts prices (CPU,GPU,etc) and compare to the laptop's final cost
This is not going to be a 100% foolproof but it's way better than believing other sites telling you this is a great deal. Now as of 2022 if you find a 3060RTX GPU on a laptop under 800, that's it, you don't need to do any research, it's ALWAYS going to be a good deal.
How can I get the prices of LAPTOP CPU & GPUs if this post hasn't been updated?
I'ts been updated as of Dec 2022 but if you read this next year all you have to do is..
Go each of the CPU & GPU manufacturer's website (AMD for Ryzen CPUs, NVIDIA for GeForce GPUs Intel for Intel CPUs, etc).
If CPUs have been out for too long (as it is the case most of the time) the prices will more than likely be taken out. So you probably may have to google the prices "CPU Name + Price".
Now, I've sent emails to get the prices straight out of the manufacturers they'll be listed down below.
How can I get the prices of all other parts (SSD, RAM, Display, Chasis,etc)
This is much much easier, you just need to go on a marketplace website like Ebay, Alibaba or Amazon. You just have to use those in conjuction. For example, Amazon will have the prices of SSDs, RAMs and so on anything that's legal to sell. But they're not going to have the prices of display, chasis or motherboards , only Ali Express and perhaps eBay will.
Let's get down to the prices.
GPU
The desktop GPU versions are basically the same used in laptops for most GPUs like the 1650GTX, 3050Ti and beyond so googling the prices or even going to the manufacturer's site will work.
| | |
| --- | --- |
| GPU | Cost($) |
| 1650 | ~149$ |
| 1050 ti (2-4GB) | 115-139$$ |
| 1050 | ~100 |
| 3050Ti | 250$ |
| 3060RTX | 300-329$ |
CPU
It is pretty clear and easy to tell which GPU is better, most people know that. It's not so easy to tell with CPUs. So before we get to the prices, it's probably a good time to mention which CPUs are faster.
Usually…the CPU with the best clock speed performance (single core count) will win.
It's easy to tell which ones has more clock speed if we are talking only about Intel CPUs:
Core i5 12500H = Core i5 12450H> Core i5 11500H> Core i5 11400H>Core i5 11300H>10300H>Core i5 9300H
Basically those with higher clock speed numbers or with higher numbers on their labels.
AMD vs Intel
It isn't easy to tell when you compare AMD vs Intel CPUs.
Basically…
AMD Ryzen 5 (4th or 5th gen) will be faster than Core i5 (10th and 11th gen) respectively. Well they are not faster but they perform better on gaming (probably due to better multi-core performance, the most obvious example is Call of Duty Warzone – check the benchmarks on my channel).
As for 6th gen Ryzen 5 CPUs I don't have enough data to draw conclusions. Lastly, any other CPUs with the U label or Core i7 and Ryzen 7 will not be listed or discussed here because they are either two weak and found on budget laptops (former) or too expensive & powerful (found on laptops well above 800 dollars).
RAM
The price of a RAM stick will depend on the brand and the size. Usually kingstom RAM sticks are more expensive than all other brands.
| | |
| --- | --- |
| Name | Price |
| 16GB | 60$ |
| 8GB | 30-35$ |
| 4GB | 15-20$ |
Also note that all RAMs within the same generation (DDR4 4th, DDR5 5th) and withi the same size ( 4GB, 8GB) will have the same performance for gaming regardless of what manufacturers claim.
What's going to make a difference in performance is when the manufacturer buys two ram sticks of the same size ( making it dual channeled ) this is rarely the case so you probably have to do the upgrade yourself.
Storage
Thinner and very cheap laptops will have the SSD attached "soldered" to the motherboard. That doesn't mean it comes for free, it's still a cost to the overall laptop manufacturing. Thus you must add the price of the motherboard + SSD separately.
Also , though rare, you may find a dual storage drive set up. Either a x2 SSD set up or more commonly a 1TB HDD + 256GB SSD set up. Add prices separately using the table below:
| | |
| --- | --- |
| Name | Cost |
| 128 GB PCIe NVMe | ~30$ |
| 256GB PCIe NVMe | ~40$ |
| 512GB PCIe NVMe | ~64$ |
| 256GB SATA III | ~50$ |
| 1TB HDD | ~50$ |
Display
Display specs are basically display types: TN, IPS , display finishi: matte or glossy and display refresh rates: 60 vs 120 vs 144 Hz.
| | |
| --- | --- |
| Display Specs | Price |
| 60Hz IPS TN | 40$ |
| 60Hz IPS FHD | 50$ |
| 120 Hz IPS FHD | 100$ |
| 144 Hz IPS FHD 15" | 150$ |
Those highligihted in Blue are the most common. The 120Hz is somewhat common under 800. 144Hz displays are sort of rare on gaming laptops under 800, you may only find one or two models out of 300 with it and it'll only be available for a limited time.
Don't forget, if a manufacturer does not specifically tell you the refresh rates of a laptop on the description that means it's a 60Hz display
How do you the prices of display separately? It is possible to do the upgrade but you would need a very good laptop technician. You can get the prices from Ali express only.
Additional Parts
By this I mean:
– Battery
– Keyboard
– Mousepad
– Motherboard
– Power supply and chord
– Chasis & Shell
Most of the above with the exception of the chasis and shell will sell for about the same price, the chasis & shell (aluminum vs plastic) will make the total cost of all parts change for about 100 bucks. Since most gaming laptops only have a plastic shell and chasis the average price of all parts above is 150 bucks. If you have one of those RBG (rare if not impossible to find under 800 dollars ) the price will go up to 200 bucks.
Let's apply to a laptop from the list: The Acer Nitro 5 with the 3050Ti.
EXAMPLE: Acer Nitro 5
Core i5 10300H ~ 250$
3050Ti ~ 250$
8GB RAM ~ 30$
256GB SSD ~ 40$
Display 144Hz ~ 150$
Other small parts~ 150$
Total: 870$
Laptops sells for 752$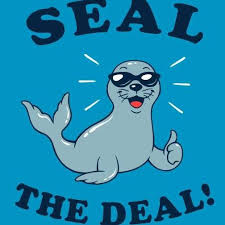 Comments?
Our content is based on our reader's input. We at, laptopstudy.com , take your input very seriously so please leave a comment below if you have any questions, recommendations for gaming laptops under 800.
Author Profile
I am physicist and electrical engineer. My knowledge in computer software and hardware stems for my years spent doing research in optics and photonics devices and running simulations through various programming languages. My goal was to work for the quantum computing research team at IBM but Im now working with Astrophysical Simulations through Python. Most of the science related posts are written by me, the rest have different authors but I edited the final versions to fit the site's format.