The 5 Best Laptops For Seniors in 2021 (Simple & Easy To Use)
What's the best laptop for seniors ?
That's very subjective. It doesn't mean you have to buy a laptop for someone who isn't tech savvy. I know of a lady in her 70s that's actually a full time online gamer leading a dozen players in a computer game (including me).
One of my best friends & closest neighbor was a retired senior citizen too and he could pretty much fix any computer you'd throw at him.

How do you find the best laptop for seniors then?
First, don't assume seniors are completely computer illiterates. If you do, you might be shooting yourself in the foot and end up with a pretty weak laptop that'd be of no use to him or her.
Surely most of them know how to handle a computer. Who do you think invented the computer and started the computer revolution and all the technology we enjoy today?
Most seniors will tell you..
That they just an user friendly and simple device, not because they are new to computers but because they're the least troublesome and some of them may have physical limitations, brought unfortunately by age, which makes these laptops a super perfect fit.
Unlike you and me, most seniors don't really have the time nor the patience to be dicking around laptops trying to fix a minor issue so they will be most likely to call YOU to fix it even if it's 3 o clock in the morning. Most of them just want to get stuff done and not waste the entire day trying to fix stuff.
This is even more true…
For seniors who haven't been introduced to the latest systems and have gotten used to their old rigs.
Think about switching to a Mac (if you've been a windows guy your entire life, you'll get it). It can get really annoying having to spend half a day locating a file or learning how to use a simple everyday program.
So for what kind of laptops should we look for then?
Depends. For example, some seniors:
– Have physical impairments and can't use the cheapest laptop you've seen at Costco cause they're bulky, have lowsy keyboards and terrible screens.

– Are very accustomed to simple set ups and do not have the patience to switch and deal with all the bells and whistles the latest gaming rigs have.
– May not be computer savvy (.01% of them) and will need the most user friendly device you can get your hands on. Possibly a Mac if they haven't used Windows in the past.
Anyways, in this article…
You should be able to find laptops for all the instances we mentioned.
We've also included a guide on everything you need to know to find the best laptop for seniors, elderly parents. The guide has way too much info, it's a little disorganized but it's got everything you need to know and you may even come to the conclusion that another device may be more suitable.
Top 5 Best Laptops For Seniors
I know this is a short list but 95% of you should find exactly what you need. You may have to break the piggy bank for a few though.
Note that, despite what other sites might want you to believe. Not all laptops will be configured for seniors right out of the box. (except maybe the Macs).
So you may need to do a little tweaking here and there to make it perfect. Don't worry we'll tell you what to do for each laptop if there's the need to do so.
Just a summary of what to consider before you make a purchase:

– Level of computer literacy: is your senior used to a specific operating system? Is he/she still using Windows XP? or maybe hasn't touched a modern computers yet?
– Purpose: day to day tasks or run some heavy software(photo,video editing)?
– Physical impairments: does your senior have hand movement problems or poor vision?

Generally though ALL of you should be getting:
4GB RAM

as a minimum but

8GB

for multimedia editing and crazy multitasking(~50 chrome tabs) .


256GB

storage (to store photos,videos,movies and editing them or just to save the entire series of I love Lucy…)
Modern processors are fast for just about everything. Just avoid

Atom or Pentium based laptops

.
The best display you can afford, full HD resolution or go home. 15-17" screen size if visually impaired (FHD+15" = huge screen area for bigger fonts). 11" is unacceptable unless we are talking about tablets.
Great keyboard (what is great? Responsive, not mushy, registers clicks flawlessly so that even those with hand impairments can type with no issues). The closer it is to desktop-like typing, the better. This usually means thicker laptops.

A good sound system might be something to consider for those with hearing issues if headphones are not an option.
Optional:
I don't think weight and battery will matter much because this is probably going to be used around the house mostly. But if they're traveling and moving from house to house 4lb is portable. Anything more feels like you are carrying a baby.
Ports: HDMI and x2 USB at a min. (for external monitors & keyboards). Just in a case your senior may not be happy with the intrisic screen size and keyboard that comes with a laptop. Desktop screens and external keyboards can be attached and they're x10 times better.
---
We've gotten tons of emails about how laptops we posted in last year's posts were way too expensive and had too many "bells and whistles". So in 2021, we are posting laptops from 400-700$ and with as few bells and whistles as possible.
Best Inexpensive Laptop For Seniors
AMD Ryzen 3 3200U
4GB DDR4
Radeon Vega 3
128GB SSD
15" full HD IPS
3.97 lbs
7 hours
802.11 AC BlueTooh 4.0

The most budget friendly laptop you'll find for seniors on Amazon. Despite being only 350$. It's got:
Awesome Full HD + 15" Display: these two specs when merged together add a ton of space area to work with. Obviously a 17" display with FHD or even +2K resolution would actually be more helpful for the visually impaired but this is as good as it gets below 350$ and it's ten times better than the HD+ or HD 11-13" displays you usually find in this price range.
AMD Ryzen 3 Processor: I know most of you and even seniors are more used to hearing "Intel this Intel that" but in 2021, Ryzen processors have overtaken Intel processors due to their cost/performance ratio. Needless to say, if you are on a budget and still want things to run like a cheetah look for laptops with AMD Ryzen CPUs.
4GB: This is plenty if you've got a senior who's only after the usual daily tasks that most users do on a computer: web browsing/checking emails/watching movies/listening to music/using MS Office,etc. You should only add 8GB in two instances: Upgrading this laptop to Windows 10 and/or doing some photo video editing with it.
KeyBoard: It's not super responsive and clicky with a great travel distance but it's ok so if you've got a senior with very little strength on fingers it's good. If you've got someone who likes to write long emails and enjoys writing and typing all day, you probably should invest on a better/more expensive laptop.
Operating System & Ease of Use
Windows 10 S: Which leads me to the main issue with this laptop. It doesn't have the full version of Windows 10 Home which means you can't install just ANY program you find online BUT you CAN install any program made my Microsoft like MS Office/Movie Maker/Paint/MineCraft and any other program not MADE by Microsoft that's on the App Store.
You'll find out that 99.9% of the programs people use are available on the Windows App store so there's really no downsides on using Windows 10S unless you're a full time gamer or programmer who wants to dick around with third-party software.
A huge plus of having Windows 10 is the fact that the chances of getting virus/being hacked/installing dangerous software are close to zero so the likelyhood of your personal data like bankaccounts and credit cards being stolen are almost zero.
I would say Windows 10 S, despite its limitations, is actually a faster, more secure and simpler OS than Windows 10. It's still got the features from Windows 10 or Windows XP, the home menu button, the bar below the desktop, it looks exactly like Windows 10 but like said it's faster and simpler. You can read more details on it here.
If you decide to an upgrade to Windows 10 Home, it's just one click away but it'll cost you 100 bucks bumping up the cost to 450$.
---
Best Laptop For Seniors – Best Display
AMD Ryzen 7 3700U
12GB RAM DDR4
AMD Radeon RX Vega 10
512GB PCIe NVMe
17" full HD TN
5.1
4 hours
This is one of the best laptops made in 2020 and it's been a savior for those working from home. I'm not suggesting you to buy this one to make your dad work for you obviously.
It's just that it has pretty much everything you'd want in a laptop for a senior and at a pretty reasonable price ~700$:
17" FHD Display: It's really hard to find a 17" display with FHD these days. Most laptops are only 15" and 13". Although there's nothing wrong with those sizes, if you've got a senior with vision problems the extra space a 17" display will make a HUGE difference. You can adjust fonts to make them look bigger if necessary or just the fact that it's FHD it's going to be showing a lot more of what's going on whether it's in a photo or doing a video call.
512GB PCIe NVMe SSD: I believe this is the maximum amount of storage space you'll get from an SSD. Although you'll find more storage on other laptops, they won't have an SSD so they'll be a lot slower. This is plenty of space to save tons of series and photos. I doubt it'll ever run out and if it does, you can add another 1TB HDD or SSD in it easily.
12GB RAM: This is my favorite part. While 8GB is enough even for me a young gamer doing insane multitasking and playing the latest most graphic intensive games out there, 12GB will not only allow you to video/photo edit with ease but also insane multitasking that's beyond what I do. If you got someone like my friend, who's just opening and opening browsing tabs all the time without closing them, this laptop won't freeze EVER due to lack of memory even with 100 tabs open. I'm not implying seniors forget to close tabs due to lack of memory but even I do sometimes and because I've got 64GB I never worry about closing them.
AMD Ryzen 7 3700U: This is way too fast for the average user. It would've been nice to have a Ryzen 3 or Ryzen 5 to make this laptop more affordable but the extra speed can't hurt, can it?
Battery: It sucks period. But that's just going to be the case with every single 17" laptop with FHD resolution , the extra leds and pixels consume more and more energy. The fact that it's got a super fast processor doesn't help with this issue either. 5 hours isn't too bad if you're going around the house though.
Keyboard
Here's the real issue. Not it's not the operating system.
This laptop's got the full version of Windows 10 so there won't be limitations on what your senior can do with it. The easy of use can be adjusted through Control Panel for those with physical limitations.
The problem is that the keyboard although nice bulky and responsive and a joy to type on, has letters that've been painted with gray color and the keyboard just like the laptop is silver, so it's really going to be hard to see if you don't have a lot of lightining. Pretty much useless at night unless you're like me and don't need to see the keyboard to start typing.
There's a quick and cheap easy fix to this though and if you've got a senior with vision problems, you would've needed to do this anyways:
Stick key letter stickers on them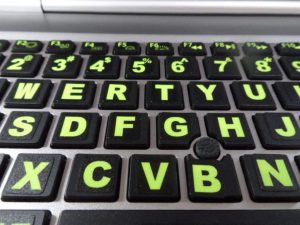 These stickers are not only super big but fluorescent so if you turn off the lights, they're going to shine bright! They only sell for 10$. If you're buying this laptop for a visually impaired senior, you MUST buy these. If not just skip it! The keyboard is good enough as it is for most people.
if you don't need the huge stickers on it but rather just a backlit keyboard for a senior without dramatic vision problems check laptops #4
Unlike Windows 10 S or Chrome OS. Windows 10 Home will let you do everything.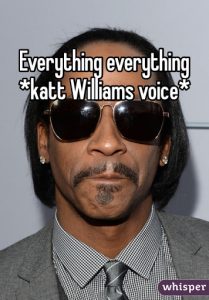 ---
Best Chromebook for Elderly Parents
Laptop or Tablet
Core m3-8100Y
4GB
Intel HD 615
64eMMC
14" FHD 2 in 1 TouchScreen
3.31lb
9 hours
ChromeBooks are the cheapest laptops you'll find online and by no means does it mean they're of cheap quality or slow. Most chromebooks have insane build quality and durability. I have a 6 year old chromebook still kicking ( except for a few keys not working anymore).
As you browse around the web, you might beging to wonder , why are they cheap and yet so fast? Well it's the OS and what you can do with it. It's only useful for basic tasks and very basic photo editing and simple gaming so it's components are cheap and enough to blast through any of those activities.
While there are plenty and cheaper ChromeBooks at around 300$. Here's why I choose this ~450$ ChromeBook:
Screen Size + 2 in 1 TouchScreen: 14" FHD. It's not the biggest ChromeBook but it's a good size and nobody's going to be squiting their eyes to read the small letters on articles with this.

You can flip it back and forth like a tablet and flip it back to a regular laptop. This is nice to start browsing around the web while lying on the couch or while eating breakfast (using the touchScreen) , then turn it back into a laptop for some typing or when some real work is in order.
Another reason why you SHOULD opt for a 2in1 TouchScreen instead of just a TouchScreen laptop is the fact that the screen is going to be a lot closer whenever you want to touch it. In a regular laptop without the flip screen feature you're going to have to raise your arm and extend it towards the screen which EVEN FOR ME gets super tiring and annoying.
See the difference yourself: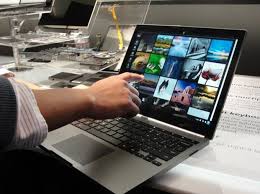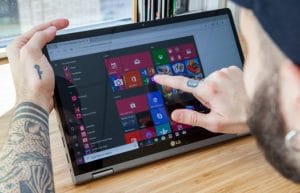 Performance: Not gonna lie here. All ChromeBooks are fast because they've all got Chrome OS and it doesn't need much horsepower. This one has a much more expensive and faster processor than what the avg. chromebook has. So it's definitely going to be come in handy if you've got a senior trying apps here and there so that it will never freeze.
Portability: Another cool thing about the processor is that it helps making this laptop portable. ~3lb is great for a 14" touchScreen laptop!
Keyboard: The biggest issue with ChromeBooks is the keyboard. They have lousy, unresponsive and WORST OF ALL they lack backlit keys. Most of the time, you can barely see the letters on a keyboard due to mismatch of colors. This is NOT a problem with this chromebook, it's a back lit with very salient key colors and not only that, it's a full sized keyboard too because it is 14" and not 11". Perfect for a senior.

You won't have to return it which has been the case with several chromebooks bought by seniors on Amazon.
Operating System & Ease of Use
Chrome OS
You may be hesitant to get this laptop for your senior because it's got Chrome OS but rest assured ChromeBooks, just like Windows 10 S, are perfect for seniors who are doing nothing more than regular tasks.
In fact, now that the Google Store and its android apps have made their way into ChromeBooks(this wasn't possible a few years ago), having a ChromeBook nowadays can be as entertaining as having a tablet/iPhone with tons of apps in it + all the capabilities of a laptop. This is why I wanted a post a TouchScreen too. So it can be flipped back and turn into a full tablet/phone mode when not being used as a laptop.
There is not just one app for something, there are tons of different apps for photo editing, video editing, gaming, puzzles and anything else you can do on a smartphone.
What about Learning Curve?
This isn't your typical OS, so there's really not much learning curve if any. It's just a web browser software with apps and settings, that's it.
One cool thing about Crome OS is the fact that the settings or the "control panel" as you would call it is hidden! Not only that, even if you find it, tons of things are "LOCKED" so there's no chance of messing it up.
The accessibility options are pretty "accesible" they're right on the bottom corner and with just one click you can open up ALL the options: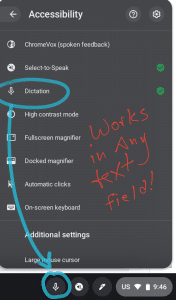 ---
Best Laptop For Seniors – Best Display
Core i3 1005G1
16GB RAM DDR4
Intel UHD
1TB PCIe NVMe SSD
17" full HD TN
6.16 lbs
5 hours
Yet another huge laptop with a big screen for those seniors with vision problems or those who are just used to big screen because they're coming from desktops.
Just like the ASUS VivoBook with 17". This laptop has:
The same old operating system: Windows 10 Home.

Processor: 10th Core i3 is just as fast (although a bit slower but that doesn't matter much they're both way too fast for most tasks).

Almost the same amount of RAM: 16GB. That extra 4GB is not going to come in handy but more is always good in this department.

Same FHD, 17" which menas tons of space!
But unlike the ASUS VivoBook it has:
A BackLit Keyboard and white&black keys so there wil be no issues distinguishing letters UNLESS you've got a senior with really bad vision problems for which you will have to buy the stickers I talked to you about before
DVD/CD driver: this is nice! You can buy old series/movies from DVDs and store them on this laptop or they can even edit movies photo shows and burn them on a DVD to be seen on a screen.
1TB SSD: This is x2 as much space and it's of the fastest kind too it's going to be extremely fast to copy and paste big files and movies (about x17 faster than HDDs). The ASUS VivoBook has the same SSD type so it's just as fast but 1/2 the storage capacity.
This laptop is kind of expensive hovering around 800$ if you get the extra 1TB SSD. Nonetheless that much space is really optional so you can choose a configuration which is about 100$ cheaper
---
Best Rated Laptop For Seniors
Intel Core i7-Core i9 9th generation
16-64GB RAM DDR4
Radeon Pro 5300M/5500M 4GB vRAM
512GB-2TB PCIe SSD
16" Retina
4.3lb
10 hours

Ok. I'm going to be honest. The MacBooks are probably the best of the best you could get for a senior. They've got EVERYTHING:
The best keyboards: backlit, huge letters, great contrast, great tactile feedback, ultra responsive, smooth…

Best displays: huge resolutions, great brightness levels, sizes vary

Best Performance: they're all fast even the "weakest ones".

The EASIEST Operating System to use: seriously, look at the home screen, the most used apps are just one click away
It surpasses every laptop in this laptop by miles!
Unfortunately, it is expensive! This is why it's last.
There are tons of MacBooks to choose from, depending on your senior. I'd say you could get away with the smallest ones if you've got a senior with no physical limitations whatsoever like the MacBook Air or the 13" MacBook Pro. But for everyone else, the 16" MacBook Pro is the best of the best.
Performance
Like I said all of them are fast enough for photo editing video editing and even the "weak" MacBook Air can handle a lot of high graphical intensive games like FortNite. I'm not saying you should get your senior to play games, Im just trying to explain how fast these little monsters are.
Especially with the MacBook Pro 13" and even more so with the MacBook Pro 16".
The latter can actually blow past everything everything everything including ANY software and ANY game.
Display
It depends on the model but as of 2021, all the modern versions of the MacBooks, have awesome displays. Not only are they 13-16" but they have more resolution than FHDs, they call it the "retina display" which has aprox. x2 as many pixels as a FHD display.
They all have higher brightness levels and even gamut (the number of colors to display).
Keyboard
All keyboards are backlight , are very responsive and are huge. Letters can be easily distinguished because the keys have a white-black colors.
Now you're going to read that they have low travel distance which it's a must to keep their thinness but that doesn't mean they are not clicky. They feel like a typewriter. Although the MacBook Air usually has a better feeling to it, the other two are better than most keyboards found on Windows laptops.
Remember you also get a touchBar which can come in handy if you want to access anything much quickly without having to rely on the keyboard or trackpad to click on an icon. Need MSWord? Skype? They're just one button away.
Sound

All macbooks have crispy and clear sound. The great difference is how loud they can be. The bigger your MacBook , the louder its going to get. There's no loss of sound quality with any of the models no matter how high you set up the volume to.
Operating System & Ease of Use:
MAC OSX:
Here's the deal breaker: the Operating System: Mac OSX. Actually it's only a problem if :
– If your senior is used to his Windows based rig
– Or if the entire community he/she is in (friends,colleagues,relatives) are all using Windows based machines. It's definitely going to be an issue the more he is connected with them. He'd feel left out and might not be able to get help for troubleshooting issues(as if that would ever happen with a mac but it could be recommendations for software, apps,games,etc).
If that's not a problem and your senior doesn't spend the entire day on a laptop with friends then an Apple Machine has several(in fact might be a better choice) over a Windows machine: no need for wait for updates, everything will work right out of the box, tons of accesibility options which are actually better than what ChromeBooks/Windows 10 offers. No viruses and far less troubleshooting. It looks good and the OS is super easy to use and learn!
Price:
The main issue is Price. It can cost up to 2500$ if you go all out with the 16" MacBook Pro. However, you don't have to go for the most powerful 16" MacBook Pro.
If you really need the big display for someone with vision impairments, then a model like the one shown here will be fine.
If you like any of the other models, you can choose the lowest configuration possible because like I said they'll have the same perks for seniors it's just that the horsepower will change. But all of them have plenty of horsepower even for an user like me.
Refurbished Models:
If you can't afford a new model, you can always buy refurbished macbooks. Even the older models are better than most windows machines in terms of display, keyboards and ease of use.
---
How To Buy The Best Laptop For Seniors
There are many factors to take into consideration when shopping laptops for seniors. Not all seniors are created equal, they weren't born seniors you know they were once young just like you so they're preferences will always differ.
If you are a senior I think you can agree all seniors want is a comfortable, easy to use and troubleshoot free computer just like everyone else. Of course "comfortable and easy to use" depends on your senior friend.
Most seniors are well versed in technology and very few aren't while most of them already have to deal with physical limitations. These are the factors we have to consider when buying any device for a senior.
Before Buying A Laptop
Ask Them
The first place to start is to ask them. You can save a lot of time by asking them what they want from a computer and what they find hard or difficult to manipulate in the computer they use or the ones they've used.
Otherwise you'll fall into the trap of thinking age is related to less technology literacy, when in fact most seniors use computer technology to keep their sanity in checkjust like you and me especially to keep loneliness and isolation away. If that's so then ergonomics and physical limitations is all you have to consider.
I know of an old lady (in her 70s) who plays one of the latest games and lead us and tell us how to play a bunch of us every night using voice chat. Just ask, don't assume. You never know what seniors are up to some of them might even be well versed in Linux.
Keeping The Same Set Up
If you want to save yourself some time, then it's best for you to get the same up your senior is using. Most seniors, just like us, would rather continue keep using what they already found comfortable and something that works for them.
It's best to retain familiarity as much as you can. If your senior uses Windows, then get a Windows machine, etc. Loves large screen display, then avoid iPad. It all depends. Some are used to full size keyboards rather than the small laptop keyboards so you may need a much bigger laptop that can replicate desktop size level keyboards. While others may not have trouble using smaller keyboards from laptops.
Do you have a back up?
If you do, I suggest you stick with the same operating system and try your best to set up everything as closely as possible to their main computer if they already had one.
If there's no back up, you can always download or check their entire their set up. If not, have an expert install the exact same copy on their new device including files, settings, software and everything else. If the old system is broken, you can always recover what was stored in the hard drive too.
Activities
Besides the fact that a few of them love to program in FORTRAN, the majority of seniors just like your typical adult or teenager perform the same activities, mostly to keep in touch with their loved ones:
Heavy Email Usage & Web Browsing

Facebook

Banking management

Writing letters to their social groups or take noes for book clubs.

Skype and other video chat programs to keep in touch with you and their grandchildren (if you aren't one).

Share, store and Print photos.
Performance
CPU & RAM
Performance and computer speed isn't really an issue with these kind of activities unless your senior is a programmer, heavy photo editor or even a gamer (mine is).
To avoid getting frustrated with occasional hiccups and lag these activities may bring, look for a laptop with "4GB RAM or 8GB RAM". Also avoid any CPU or processorlabeled with the names "ATOM & Pentium".
Storage
If you are an avid photographer or if your seniors loves to store family photos and keeping them neatly organized and safe, then invest on high storage capacities. Look for "256GB" as the minimum and if possible "512GB" if your budget allows.
Other than that storage might be an issue if your senior fellow has tons of photos and videos , in other words, an avid editor or recorder or simply likes to keep all the family photos on his computer in which case 256GB should be sufficient. Having 1 TB or 1000 GB would be even better but not all laptops offer these and you may never be able to use it fully.
Keep in mind 128GB for storage can store 16, 000 raw photos!
Physical Limitations
By the way computers are not the only department where their physical limitations restrict them from some technology. Others are secure packing, tiny prints on packing, black on black buttons on television devices and DVD players, small size buttons on mobile devices, etc. So it's not just laptops.
Consider this: your senior is likely to be a heavy email user but may suffer from hand movement problems and vision problems. So a decent keyboard, a decent mouse and good screen size will help a bit.
Weight
None of us would want to carry a heavyweight machine everywhere so if your senior plans on making his or her laptop portable to take anywhere, then opt for a laptop around 3lb.
Generally most of them will just use it around house in which case any decent weight should do, of course the less weight the better.
Keyboard
Unfortunately someone with hand movement issues and joint problems will have more difficulty hitting on screen keyboards than real keyboards. Often multiple keys will be pressed. Here's a few other tips to consider:
TouchScreen Keyboards such as iPads or other tablets devices are a nightmare for those with joint problems. Think how hard it is for us to type on it. Aim for full size keyboards and avoid very small size netbooks with cramped keyboards if there's hand movement problems.

For those with vision problems and if your senior has a desktop or uses external keyboards, you can buy specialized keyboards from other companies that include vivid colors and large key labels like this one here.

As far as laptops go, very few have large buttons and letters and they're usually from specialized companies making customized laptops for seniors.

Alternatively, you can always buy large stickers as show here and place them on the keyboard your senior is using.
Mouse
Switching from a mouse to a laptop touchpad can be brutal for any type of user and much more for seniors who deal with physical problems already. It will be one the major obstacles for your elderly person to use recent technology.
If your senior's hands shake a lot, a touchPad will be impossible to master especially when trying to stop the cursos on the screen.

Get a ball mouse like this one, these are easily manipulated by most of us and are not too sensitive for seniors with hand tremors.
External Mouse and Keyboard on a Laptop
It might seem to defeat the point of having one but consider this if your senior already has a laptop and is dealing with hand issues. External devices can relieve a lot of physical problems as opposed to the ones on a laptop since you have a wide variety to choose from and are not as cramped as their laptop.
Stylus and Digital Pens
Just don't buy one if your senior has hand problems or try to avoid one altogether unless your senior is sure to use them. They require a lot more hand eye coordination and are difficult to manipulate for those with joint problems.
Intelligent Assistants
Those voices robots you listen to in operating systems (cortana, siris, et) can speak too fast for seniors and they expect you to respond as fast. Don't expect them to be useful for all seniors who want to launch tasks with voice.
Display & Sound
Eyesight & Hearing
A desktop or a large monitor may be more useful than a small laptop. Though most notebooks include a port with an external monitor, this defeats the whole purpose of buying a laptop. Ideally you want to aim for large displays on laptops or buy a desktop instead.
Use the magnification feature from your Operating system regardless of what screen size you are using, it's far more important since screen size will only allow you to fit in more stuff as opposed to make everything Here's the set up of a senior with vision problems.
A laptop's speakers are not as powerful as a desktop's so using them to distinguish what's being said may be an issue. So try to pick a laptop with good audio quality. Most laptops out there have poor sound quality due their size being not good enough to fit it a sound system properly, large laptops will for the most part have better audio systems.
A headphone can solve any sound quality issue but is your senior up to it? You could also buy external speakers but then you're making the device far too complicated for anyone to carry around and handle.
Screen Size
As mentioned before, screen size will not necessarily make things bigger but actually fit more stuff within the same screen. Grandpa still will have to deal with small fonts and windows and everything else unless you increase the size of everything yourself. How?
Go to the control panel –> adjust DPI –> increase it until you find something comfortable.

If not, press Windows Key + U and click the magnifier, then choose to increase the size by 25% everytiem you press Windows Key + "+".

If your senior is dealing with more serious or specific conditions, then consider a specialized software for magnification.
Higher display systems have the advantage of having more stuff in the same screen without feeling too cramped this is beneficial for all seniors alike.
Resolution
It isn't as important however higher resolutions displays will make everything easier on the eyes by making everything crystal clear. Full HD is a nice bonus but HD should be sufficient and more than enough. Higher resolutions are only for professionals who can actually distinguish pixel size details and have thick bottle bottom glasses.
If your senior has vision problems display size and magnification are far more useful than resolution.
Matte Finish
Avoid Glossy screen if your senior is in bright setting areas or likes to use the computer outside with the sun clearly shining on the laptop's screen! The reflections will cause great strain to his already aged eyes.
A Matte display will minimize this effect and be much more gentle on his eyesight altogether. Try to get one regardless of where your senior uses the computer.
Ease of Use
Computers were far more difficult to learn and use in the past. So it's not seniors have a difficult time learning because of age. In fact, the latest research shows that the brain never stops developing.
They can easily pick up any technology or learn just about anything as long you as handle their physical limitations and avoid poorly designed technology when they already have to deal with many physical problems.
Most seniors don't have the patience to spend too much time dealing with minor stuff such as clicking this or that or having to go through tons of steps to check their email or any other basic tasks. It's actually quite annoying but we don't notice it because we have already grown with it.
In general (all of us actually) prefer systems that are straightforward, have a clean layout with just the right amount of programs or features we need.
For seniors these can be: web browsing, email, Skype, Photo viewers and an interface to easily move around files or photos along with a simple to use document writer.
Don't shift Operating Systems
Stick with whatever you are dealing with, nobody likes to spend countless of hours trying to re-learn an entire new environment especially if it's entirely different than the one we had even for the simple stuff I just mentioned.
However if this is the first time they're introduced to one or are having trouble with their current operating system, here's what you need to know about what each OS has to offer for the elderly or seniors.
Windows
Pros
All windows systems (the latest ones) come with Microsoft Ease of Access, you can use the magnifier feature and the narrator screen reader if you think your going to need it. These two features keep improving with each version so it's a good idea to land the latest OS they currently have.

The main advantage of windows is the availability of options when buying hardware and the access to tons of software you'll have.
Cons
Difficult to maintain requires to be updated consistently.

The main disadvantage out of all other software is the fact that windows is targeted by spammers, crackers viruses, etc. So it takes more work to maintain than other OS however if your senior's happy with it I'm sure

you can put up with fixing it from time to time.
Software for Windows
As mentioned the advantage of using windows is the availability of all kinds of software. Comapnies target Windows when making specialized software for seniors. For example:
HomeTouch – A software extremely helpful to keep elders connected to caregivers and family members. It's paid but worth a look at. It's won a few awards for its utility and service. Useful if you have a senior member in your family that's constantly on the computer but also needs a carer from time to time to come in and help (available in Europe).
Email
If your senior is fine with web based email such as Gmail, then theres nothing to learn. Otherwise look for more friendly alternatives: MS OutLook, AOL (includes instant messanging), kids email and pawpawmail designed for grandpas.
Most stable OS & User Friendly Windows Version
If your senior doesn't have the need to use accessibility options or rely too much on it but rather would love to have an OS that gives the least amount of trouble shooting (I am sure you do as well) and just works straightforward, then you may want to give Windows XP a try (yes even in 2017).
Go find an original new copy of windows and install it on his laptop, you'll be amazed by how wonderful and easy to use the XP is.
ChromeOS
Pros
Starts up in seconds

Everything you do is saved and synced with the cloud (online storage)

No updates or tools to maintain it (fragment hard drives, etc).

No viruses

Tons of apps on the chrome app store, more than just games.

Better recovery system : you can restore every file you had.

There are updates but you won't notice them and no need to restart the system when they show up.

Cheaper and easily replaceable. They don't cost much indeed.
Cons
Lack of complete software like Windows or Macs

Limited to web browsing and document editors as far as software goes.

Chromebooks often come with small screen sizes but nothing magnification can't solve as it is also available on web browsers and chrome

.
Simplicity
Chromebooks are simple and straightforward to use. There's not much of a learning curve other than learning how to remove and install apps from the store. Chrome OS is simple and very hard (if not impossible) to mess up.
Mac OS X
Pros
Comes already installed on every MAC no need to buy a copy

Constantly upgraded for free and forever, no need for extra purchases.

More aimed towards accessibility: as you soon as you turn it on, you have the option to use "Voice Over" a native screen reader along a tutorial on how to use it.

Make your own shortcuts for specific tasks with their trackpads (useful for the visualy impaired) , so you won't have to press multiple keys to open a windows, bring up the task manager, etc.

No viruses

Apple is more visually appealing (yeah I know) but it may be something to consider to women who'd like to have a more clean and neat look around the house.
Here's a more complete guide on how to set up a Mac for a Senior.
Cons
Less availability of software

Most seniors use Windows so yours will have trouble adapting and sharing stuff with their community

Pricey
Ubuntu/Linux
Pros
Linux distros are useful to bring up an older machine back to life.

Simple operating system (like Chrome) straightforward and less demanding on a computer making it faster.

Tons of distros to choose from. Some are particularly built for specific audiences such as seniors. Here's a complete list.

Less viruses and errors (from software) if you choose the right distro (version).
Cons
Takes a while to find the right configuration and set up as most distros may be imcompatible with the device you have.

If your senior has a community that revolves around windows users, then it may not be such a good idea to uniquely have him use Linux all the way or even a Mac.
Windows, Mac, Chrome, Linux?
Take all the considerations above, find something suitable and the most user friendly OS there is. Install a good antivirus, firewall and anti-spyware if required, firefox or chrome and most important learn to use remote desktop so you can fix the machine remotely anywhere any time and you'll have happy senior.
Design & Quality
Seniors may have lost some physical abilities but that also includes the patience to deal with stuff that doesn't work properly. So aim for well designed and high quality laptops. Don't set out to buy the cheapest one of the store (unless of course it's highly known to be trouble free). Otherwise you may end up with low quality keyboards, sound systems and an entirely useless device for your senior.
Customer Support
Make sure the brand you choose has great support even if you buy senior friendly laptops from unknown brands out there. Take the amazon kindle for example, it has a built in button that will bring a live expert to help you deal with any issues you may have and it's not even a device targeted for seniors.
While we all love to have that kind of tech support just make sure yours is actually good and ok to take on phone calls regularly to deal with troubleshooting.
Why bother?
It may come in handy when you're not available to help your senior or if your senior can't fix it himself ( like every computer user out there). We all need tech support from time to time.
However is rather difficult to figure out which one has the best or who to believe.
But pretty much everyone agrees Apple having the best tech support out there (rightly so with the money you are paying for!). You can sign in forums ask online users and Apple will give you a reply pretty soon which most of the time includes easy to follow instructions. Phone service is also great.
Anyways, here's a study that might come in handy. From bad to worst.
Desktop Computers
I assume you already made the decision of buying a laptop for the portability. If not a desktop would be a much better choice for both ergonomics and more comfortable (and cheaper) overall. The reason, the display is better, it needs a keyboard which you can customized and an external mouse too. The AARP has recommended HP as the brand to go for when choosing computers or workstations especially designed for seniors with physical limitations, you can check out their products here if you think a computer will benefit you (or your elderly senior).
Laptop vs. Desktop
The number one reason of having a laptop over any other device is the ability to use full blown software and be able to take it anywhere something you can't do with a desktop, tablet, phone or whatever technology brings these days. It should be the number one thing to consider when buying a computer device for your senior.
Ergonomics
In reality, laptops are the worst type of device for ergonomics especially the small sized ones. The screen, keyboard and mouse (touchpad) are too cramped and in not very good position for posture. Especially the touch-pad can present a problem for seniors with joint problems & hand tremors.
In some cases, you might need an external keyboard and a separate mouse to make it more user friendly for them which will turn out to be a desktop itself. That's why portability should be the number one reason why you are even shopping for a laptop.
Desktops are cheaper, can be repaired faster and they last longer. This one in particular is especially designed with seniors in mind and a pretty well known brand.
Laptop or Tablets For Seniors
Ipads & Tablets
They have revolutionized the industry by making them extremely accessible to everyone.

It's a great way to introduce anyone to the tech world , this might be useful if your senior is extremely old and hasn't use a computer in a long time as it requires less manual dexterity & technical skills than other devices.

But you can't really install any software in it and most seniors might find it useless if they wish to do anything serious with it. Think word processing, editing photos or using spreadsheets.

Sometimes you have to put all of your credit card info for access to app store, that's like giving you credit card to anyone who asks for it.

If your senior friend has tons of fun with it and is limited to web browsing, reading emails, and watching videos. It's a great choice.
Latop vs Tablets: Software
The main thing to consider when shopping for tablets for seniors is the software they will use:
Skype : Android tablets are no good for skype. The iPad however it's a great option.
Web surfing: all tablets can do that no problem but flashed based websites, iPad might present problems.
Emails: tablets are not practical for long emails, maybe short messages but a Bluetooth keyboard will solve that issue.
Reading: There's no better device than a tablet for reading. If you think about it, it actually becomes a book you can just turn the pages with a swipe, take it anywhere and position it anyplace perhaps to follow any instructions (leaned against a wall/object). It's just like a book all over again which we are all used to anyways.
Where is the tablet not so good for seniors?
Editing images, looking up documents, transferring photos and files from cameras and other devices.

Any software for tablets is downgraded in terms of performance and features from the full version used in laptops and desktops.
When is a tablet a good option for seniors?
While most seniors and even your elderly parents are quite acquianted with technology, there are a few who aren't and may unfortunately not be very eager to use today's computers or devices. This is the rare case where a tablet might be a better option to introduce your senior to computer devices and what they can do for them. You can get an idea of what kind of tablet or ipad to get from the AARP RealPad Android just keep in mind is not your only choice many seniors are quite happy with Apple's line of products too.
Other brands
Telikin: primarily for desktop computers. Has been around for several years.
Claris Companion: tablets designed for the elderly, has more features than a regular tablet for seniors including phones, passive monitoring device, picture frame,etc.
Bottom Line
Whatever your choice is, make sure you get a device that is both comfortable and is easily accessible to the internet. The advantage of the technology today is being connected to the world after all.
Research has shown that those who stay connected, especially seniors, with their relatives and loved one live much longer and healthier lives. And if you do your proper research and pick the right device, your senior can happily enjoy his time being connected as well.
Taking all these specs into account ideally we would want:
8GB RAM (4GB min)

256GB storage (for photos and videos or movies or the latest marathon of…)

Any modern processor

Huge display is optional/ Full HD resolution for clarity but HD is fine as well. Matte finish a huge bonus.

Great keyboard (large key labels are optional)

Great sound quality system if no headphones around the house!
Optional:
Weight and battery do not matter if your senior will use the laptop around the house, otherwise portable's at 3.0lb-4lb

Ports: HDMI and USB at a min for cameras and external displays/devices in other words avoid ultra ultra books like the new MacBook or 10 inch netbooks.
Comments?
If you have any questions or suggestions please let me know. We want to make our seniors as comfortable as possible. After all it's thanks to them we even have computers to play around with today and all the technology we see around us.