What are the Best Laptops For Hacking (Cyber Security) – A Complete Guide
Preamble out the way. Let's get down to business ….
The best laptop for hacking? This one. Obviously it needs to look cool… with lots of skull stickers on it and lots of antennas sticking out.
Why is Cyber Security on the title?

Well, "black hat/malicious/real hacking" (exactly what you have in mind) is just a derivative of white hat/penetration testing (people who are hired by companies to find vulnerabilities in their systems and fix them before hacks like you bring it down).

I obviously can't just write a post encouraging to hack and tell you what kind of hardware you need to get started hacking. I would get into trouble myself.

So I am talking about Cyber Security/PenTesting instead because that way you'll also learn all about hacking systems and the hardware for it. (Both anti-hackers and hackers are pretty much alike)

What will you find in this post?

First of all.
I am assuming you just started your journey into jail and you are not a real hacker.
If you were, you'd know by now it's more about knowledge/skills than hardware.
Real hackers can do some serious hacking with a raspberry pie. Yes, it sounds delicious but it's actually a computer. The tiniest PC/laptop in existence today.

So yeah it doesn't matter what laptop you use.

On the other hand…
There are laptops out there that can make hacking a bit easier but mostly they'll make hack into systems much faster and that's what you'll find on this post.

What kind of hardware requirements does a computer tailored for hacking needs to have?

Before we get out hands dirty let me reiterate again:


This post is for informational purposes only and I do not encourage you to become a hacker. You should use this info to tinkle around with systems (hopefully your own), this is called "ethical hacking" or to start working against hackers in the future (Penn-testing).
HardWare Requirements ( Best Laptop Specs for Hacking )

I'd recommend getting a laptop that has the ability to get on the Internet…and probably show graphics.
Oh, having a keyboard and some USB ports are nice too.
Joking aside, before I give you the exact hardware specs hackers need, you neeed to know what a hacker (or pen-tester) does.
All the details about hacking and these activities are outlined at the end of this post.
For now I'll just summarize it here:
1. Run virtual machines (sometimes even on top of virtual machines): most of the hardware will be tailored towards this.
2. Access to all programming environments and most languages: not much hardware needed for this.This just means avoiding 200$ laptops & chromebooks.
3. Serious and heavy data crunching (for cracking passwords): you can do all of this with any laptop however a faster CPU & even more importantly a powerful GPU comes will make it a lot faster.
The hardware requirements to do all the above:
RAM
For a virtual penetration testing lab with at least 4-5VMs running: 16-32GB. If you aren't doing that, you need at least 8GB because running Kali on a VM is a must.
CPU
Likewise if you want to run several VMs, a late generation 4-6 multicore processor. More clock speed & power helps too!
Ex: i7-7000HQ/i7-9750HAMD Ryzen 3550H/AMD Ryzen 9 4800HS .
For password cracking/data crunching a fast multicore processors helps somewhat (GPU is more important) but it's not required.
GPU
To make brute force password cracking really fast, get the most recent NVIDIA GPU(gaming cards with cuda cores): 9x0M or even the 10X0 GTX /20X0 RTX/30X0 RTX with as much vRAM & CUDA cores you can afford.
The software for any of that uses NVIDIA GPUs are their primary memory resource.
NetWork Adapter
A good WiFi card employing the AC wireless protocol(important for getting into WEP secured networks/testing wifi for vulnerabilties). Though any protocol is fine it's just that the AC has been around for quite some time it should help a lot more with compatibility.


Mouse (Optional)
When you are finding bugs and using tools, you need to move quickly and doing so via touch pad is not very efficient.
Storage(Optional)
500GB (It does not matter a lot. Hackers don't need a lot of space, unless you are hacking into triple A games – even that will get you into jail).
Having an SSD though, will make running VMs snappier. Plus you also want the speed so you aren't waiting for a spinning drive to accomplish the hackery.
These laptops are nothing special, they simply have the hardware that you may need to test what it's like to be hacking and run pen-testing simulations. The best laptop will always be the one with more and more hardware b/c it'll allow you to simulate much more situations for you to hack into (different OSs with different layers of security etc).
Besides getting a laptop, hackers usually get an external wifi adapter for security purposes (more on the last section).
---
Cheap And Best Laptop For Hacking
AMD Ryzen 3 3200U
8GB RAM DDR4
AMD Radeon Vega 3

128GB SSD
15" IPS full HD 1080p
5.3lb
8 hours

I'll start with a basic laptop that can only run Kali Linux on a VM. If you want to learn all about writing scripts/software/analyzing code for Hacking, that's all you need really. So you don't have to invest on a core i7 extreme edition with 32GB RAM, the latest NVIDIA GTX GPU with 1TB SSD storage jammed into it.
---
Best Budget Laptop For Hacking
Intel Core i5 9300H
8GB RAM
GeForce GTX 1650
256 PCIe SSD
15" FHD 1080p IPS
5.07lb
5 hours

This is a bit more powerful laptop, the 9th generation processor and the 1650GTX dedicated GPU makes a huge difference in computing power. This is super useful for fast dictionary attacks(cracking passwords in WPA2/PSA encryption).
You could do that with any laptop with a cheaper dedicated graphics card though.For example, the 940M and the MX150, are great options and might even make the price cheaper. However, the 1650GTX has almost double the amount of "CUDA Cores" which helps reducing the time to crack a password. Another reason why I posted this is the price, it is currently cheaper than laptops with aforementioned "weaker GPUs", who knows why? Just grab one as soon as you can before the price increases or it runs out of stock.
Obviously, this is not the latest nor the most powerful GPU on laptopville but it's a great starting point to experiment with password cracking.
---
Best Laptop Brand For Hacking
Core i5-8265U Up to 3.9 GHz
8-40GB DDR4 RAM
Intel HD 620
256GB-2TB SSD
14" TN FHD
3.41lb
10 hours

ThinkPads are probably the most popular brand for pen-testing, cyber security and yes hacking. The reason is simple: they can handle Linux Distros more easily than any other model.
Because you aren't password cracking with this one but writing scrips/executing them you should just opt for a simple "thinkpad model" and avoid any dGPUs , fancy fingerprint sesons and crazy resolutions. All of that, it's goint to make the laptop heat up massively when running several VMs.
---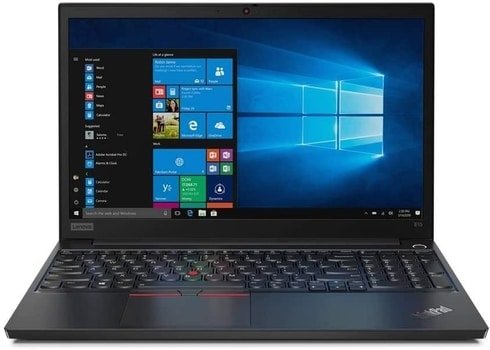 Best Lenovo Laptop For Hacking
Core i3- Core i7 10th generation
8-32GB DDR4 RAM
Intel HD 620
250GB-1TB SSD
14" TN FHD
4.3lb
10 hours

This is a configurable laptop in terms of RAM/Storage/CPU so it can be tailored to handle the most complex simulations of networks for you to hack into but also to your budget :).
Although the Lenovo ThinkPad is also configurable and in fact can be configured to have "more RAM" than this laptop, this can be a much cheaper option because it has greater versability in CPU/RAM.
It can be configured from a Core i3 with 8GB to A core i7 with 32GB RAM.

If you're on a budget, don't worry too much if you can't afford more CPU power. Any of the 10th generation CPUs have enough clock speed to handle extreme virtualization with ease.
---
Best Laptop Computer For Hacking
Intel Core i7-10750H
32GB DDR4
NVIDIA GeForce RTX 2080 Super
512GB PCIe NVMe SSD
15" full HD 300Hz IPS
Very Heavy
1 hour

Lastly one of the most powerful laptops in existence today. I know I've already said it several times. It's not necessary to have "super" powerful hardware for hacking but there's still an advantage of having a rig like this one: having the fastest password cracking & hashing times. Because these operations will always benefit from extra power and as of August 2020, this is the most powerful rig you can get from laptops (Core i9+2080RTX Super).
Although an offline desktop with 2x CPU, 32GB RAM with RAID SSDs and a stack of NVIDIA GPUs will literally do cracking years faster than any consumer laptop, this one is as close you're going to get if you stay in laptoville.
PS: This laptop can be configured to have either a Core i9 or Core i7. I've decided to post a Core i7 instead of the more powerful Core i9 because the difference in power for hacking isn't that huge…it's all about the GPU. But again it always helps to have that extra power so if you've got unlimited cash it's not a bad idea to go for a Core i9.
---
Last words of advice:
All hackers GET CAUGHT…. eventually. No matter how good of a hacker you think you'll become. The difference will be…those well informed will last longer.
So choose any of these laptops for ethical hacking: if you are curious about white hacking and pentesting.
A Brief Summary of Hacking: Software & Hardware
All this info has been gathered from the years I spent trying to make hacking as a hobby and from attending a few hacking conferences (well in reality they were ethical hacking talks, do you really think real hackers would gather up at a conference …right in front of the sheraton hotel in New York which is just a block away from the Police Station).
I am assuming you are a beginner when it comes to hacking and writing code so to make this easier to understand, I'll divide this into three sections: software used by hackers, types of hackers (for fun) and then we'll discuss the hardware hackers need to focus on.
Before that let me say a few things first:
Like I said real hacking is just analyzing code, network traffic and application behavior.This all can be done with a standard laptop with a core i5 and 8GB of RAM.
Or using Linux with an old laptop you find in the basement (Linux Distros are notorious for making the oldest /slowest laptops fly as it doesn't consume much system resources).
Actually you'll generally find hackers/pentesters using Unix based operating systems since the required tools are much easier to use on such OSs, and Windows (and sometimes macOS) is notorious for spying.
Hackers understand how an entire computer networks work: what's a stack, what's a heap? What are Architectures? What's an assembler? How do network protocols work? What are their weakness/strenghts? And Therefore are quick and prone to find vulnerabilities.
Types of Hacking
Script Kiddie
Script kiddie hackers only need anything that will run Kali or BackBox Linux because you're not going to be doing anything original, and you aren't going to be inventing anything new.
By the way: this is not really hacking. You are simply buying a script for 10$ bucks off a site/guy online.
These are the fastest guys to get caught as well. If you use someone else's tools, you're a script kiddie; if you write your own, then it's hacking.
If you don't want to rely on scripts/exploits by others. Then aficionados usually then learn how to acess Unix, Linux, Mac, PC and all OS in between. The next step for them is to learn networking, security layers, cryptography and pretty much most topics taught in computer science.
Advanced Programmer (Hacker)
Usually an engineer has all the skills mentioned above and most hackers were in fact engineers in the past. The first thing they do after that is developing new modules for metrasploits which does in fact qualify as "real hacking".
Virus/Worms/Browser explots/email clients buffers all need the knowledge of most programming languages as well as a machine capable of hosting a very robust development environment.
The next step for these guys is to host a local web server to test their malicious codes which requires the ability to run the target OS in a VM – which implies a decent amount of RAM and CPU and storage. This is real hacking.
Stealhy Real Rogue Hacker
These are the real deal, they target corporations institutions even from the government.
The first thing these guys do is enter the target as an employee and get the typical laptop issued to the employees, preferably a used one too, as this will avoid having people coming up to them and try to be helpful to the "new employee". And anything else that helps their camouflage
If that's not possible, then their laptop needs to be thin and not bulky. As they're usually connected to the network while spending the entire night trying to crack into it (hidden in a stack of papers).
When doing full on attacking on these places(or any other public place), they usually rely on Tails or Kali which are both distros in Linux. Because on Linux once you unplug or unmount the CD/USB every data/trace is gone from the device/laptop/PC.
Even more advanced hackers program in their dispostable hardware (tiny USB/raspeberry Pi), they then manually inject it into the network/server. After that they just watch all the data(like passwords) being streamed into their rig back home.
Software
Opearting System: Not Windows!
Once I attended a technical talk at a hacker event. There was a problem with the projector and the presenter asked if anyone had a Windows Machine to help him run his presentation.
There was NO ONE in the huge crowd who was running anything but OSX or Linux.
Many in the crowd started commenting on how inappropiate was for this guy to show up with a Windows Machine and there was one in the crowed who directly told him that he was spending too much time with layman and business people rather than pen-testing or hacking.
The presenter at the end clarified that he had Mac OS, Linux OSX and Windows 7 rigs back home.
The point is: there's no single hacker in the world who uses Windows.
Why Linux?
Because of it's flexibility and the fact that it's open source means you can also tailor your OS to look/operate as you'd want. It also gives you full control of the hardware you have installed. You don't have go to that far and make your own Linux Distro though (though very advanced hackers do this all the time).
It's also hybrid OS which is basically an OS which has both a command line interface and a graphical user interface!
There are several Linux Distros tailored for hacking/penetration testing as they come lots of preinstalled software for doing either. Here are the most popular Distributions:
Kali Linux
This is a distro for penetration testing developed by Offensive Security as the rewrite of BackTrack and tops the list of any OS for (ethical) hacking purposes. However it may not be the best OS to use if you are a newbie. It will put you on a very severe and skilled peer group and unless you know what you are doing and configure your OS well, it can actually backfire and leave you with a lot of attack vectors.
Someone who knows what they're doing with Kali and will obliterate someone who is just starting, within seconds and horribly.
Tails
For using tools like NMAP ilegally, hackers usually roll with an OS like Tails which provides probably the best degree of anonymity especially in Live mode.
Cybor Hawk
Like Kali Linux, it's for penetration testing but has an amazing GUI which should make configuring your rig easier.
Parrot OS
This is a Debian-based OS developed by Frozen Box's team and more importantly especially designed for ethical hacking, pen testing, computer forensics, cryptography, etc.
BackBox
Likewise, BackBox is an Ubuntu-based operating system used for security assessment and penetration testing.
Samurai Web Testing Framework
Samurai Web Testing Framework is essentially a live Linux environment that comes pre-configured to work as a web penetration testing platform.
Other popular distros which have their strong points on their own right are: Pentoo Linux, DEFT Linux and Caine Linux.
Most of the time, We, I mean they (hackers) use a laptop which dual boots between Windows & Linux. Of course, mostly a Pen Testing Linux , like Para Sec or Ubuntu with Katoolin
What about the software specifically designed for hacking facebook accounts, cracking WEP Wifi Passwords and so on?
Obviously I can't link any of them here because I will get into trouble after you get into trouble, sooner or later, they'll get you caught.
For your info these software are called scripts, which are basically, mini computer programs containing a sequence of steps to activate and/or control a wide variety of computer processes. You know as them as(the links are for information purposes):
Virus/worms. Don't click the link unless you have an antivirus (jk!).

Browser Exploits: Don't click here unless you want your entire browsing history published on facebook/reddit.

Email client buffer exploits: Don't click here if you value whatever's on your email right now.
What about password cracking software?
If you want to know what a password cracking software looks like, google it, they're all over the place.
---
Hardware for Hacking
There are many options for a hacking laptop.
If you are trying to hack into computer networks/systems over the internet.
The most important requirement is that the hardware should be able to support a hacking/pen testing Linux distro (like Kali Linux). That means a computer with a bios that will let you boot your own OS and driver support for integrated devices.
Most laptops today even MacBooks will allow you to do that (though it's more painstaking for Macs). The best starting point is then having a laptop that can run Kali Linux and support an external wireless cards.
2. If you are writing programs(scripts), then you could use a MacBook as it offers the best possible programming environment for anything.
3. If you want to test with virtual machines/brute force password cracking, a gaming rig (these are Windows Machines) with the latest GPU jammed into it is the best choice.
Of course before getting any of the above, starting hackers usually start with whatever they got with them. There's no point in trying to increase your toolkit without even knowing how to use the one and only screw driver you have!
Let's talk more about hardware in detail:
CPU
Writing hacks(Programming):
This type of hacking doesn't need to worry about CPU at all. Most of the software written by hackers can run on a raspberry PI! If you want to venture into ethical hacking by programing, then you should just op for a comfortable CPU aimed towards programming.
Anything like an Intel Core i5 (in fact from any generation) should be enough. But modern Core i3 and even celerons also work
Hacking Networks(or Pen-Testing):
These hackers need to simulate virtual environments and even go as far as doing complex "nested" environments, that is, a VM inside a VM inside a VM.
For these purposes, the highest and most powerful CPUs can offer a slight advantage(after maxing out on RAM/Storage).
A Quad Core/Six core with the highest clock speeds offer the most benefit. The number of cores isn't really crucial for VMs (check my post on virtualization)but the clockspeed
Brute Force Password cracking:
As mentioned before for this a hacker needs the beefiest CPU out there, well it's not a requirement but it can literally make btute force password cracking "years faster".
The best CPUs are only available in desktop computers. For laptops, they're pretty much limited to Core i7-8750H or even better Core i9-8750L
The latter is only available on desktop replacement laptops and has insane clock speeds (almost 5GHz).
Quad Core or Dual Core or Six Cores?

It depends on the software, some will perform faster with more cores and others with a single core with the highest clock frequeny.
Hackers also write their own software which might/might not depend on multiple cores..
GPU
GPU only comes in handy for cracking password (mostly WiFi) with WPA2/PSA like encryptions . Of course this has to be paired with a top of the line CPU.
The more recent(and latest) the card, the better, as these contain more Cores & faster clock speeds. Although they are designed for graphical computations, brute force password cracking software uses the CUDA cores available in GPUs (which act as extra cores like a CPU).
Since this is a highly parallel task (computations do not have to be done in steps but can be shared equally among processors), the huge amount of "Cores" NVIDIA GPUs have makes them even more important than a CPU to make brute force password cracking extremely fast.
So in fact, GPU is way more important than CPU for this task alone.
Hackers rarely use password cracking, it would be their last resort. So you shouldn't put too much emphasis on it and you are not going to learn anything about "ethical hacking" by cracking passwords either.
For these tasks, hackers usually just SSH (remote access a desktop with a powerful GPU) for fast results
To achieve the greatest compatibility, I will opt for an Intel GPU. In most cases, we offload all password cracking to cloud-based Linux GPU instances. No single laptop GPU could ever compete with that.
It has been reported to me by owners with a NVIDIA GPU that it can be disabled in BIOS in favor of the Intel GPU built into the Intel CPU. I have not confirmed this and would love to hear from anyone who has.
RAM
Most hackers would be content with least 8GB of RAM (4GB is enough generally but 8GB is more comfortable) you're good to go. This is also enough for ethical hackers who just want to run a few VMs to practice with. Plus don't forget you're also going to have Kali Linux on a virtual machine to practice and you'd want this thing to run smoothly.
Why do like VMs anyways?
Because they add a layer of anonymity and are easy to restore, thus they run multiple OS on any laptop. Plus it also allows them simulate entire networks they need to hack into.
Pen-Testing

Having said that, in order for you to do security testing or run entire networks of VMs, you would need to invest on as much RAM as you can afford. Preferably 32GB RAM, this is enough for a virtual pentration testing lab with at least 4-5VMs running. This is also the max for "portable laptops".
Bulky and heavy laptops do allow you to have 64GB.
NetWork Card
If you want to learn more about what hackers do and ethical hacking then, you might want to buy external wifi receiver(adapter) that supports packet injection (it is big part of hacking).
Although a dual band/tri band AC network card is important for getting into WEP secured networks/testing Wifi For Vulnerabilities, this would be just for your own amusement as you are not going to find much WEP in the wild these days
Even your nextdoor neightboor is using WPA2 encryption and nothing is going to crack that quickly.
Hackers do take design into account. Their laptops should be very portable and easy to destroy (remove the HDD or evidence) if they believe they are in trouble.
You should be able to switch from one MAC address to another (easier to do with more than one network connection).
---
Desktop + Laptop
Most hackers though get a cheap laptop with a really long battery life like the MacBook Air( this was apparent during the convention I attended where 75% of the laptops were Macs).
Why?
Because they use as a remote terminal to access their powerful rigs back home. Their desktop rigs do all the cracking/computer and have all the distros/software they need for developing scripts.
Plus it's much easier to get high specs on a laptop than with a laptop. All you need is a Core i3, a case, an ok PSU (you don't want to burn your house down going cheap here), a recent GPU and invest the remaining on RAM (which is the cheapest compared to anything else).
After that, they simply install Kali Linux (as mentioned before any Linux will do but Kali has a lot of stuff preinstalled in it already).
That's ethical hackers.
Criminals use whatever they can get their hands on since they have to trash it later on.
The most advanced, ethical hackers or real hackers, actually build their own.
Criminals use whatever, since they might have to trash it to destroy evidence. Extreme hackers build their own. They have to make it powerful enough to be dependable yet cheap enough to be destroyed any time.
The laptop that's good enough to be dependable yet cheap enough to be destroyed. You know that pesky evidence and all. You can pretty much make any OS work depending on your goals, but not all are created equal in terms of what data you unwittingly send back to Microsoft for example.
Last Words
For very specialized things, you might end up needing components like FPGA boards or software defined radios, but don't worry about those things until you know that you need them.
Anyways, if you're really into this, look up Ethical Hacking. You can find courses for it all over the place and it's usually taught by guys who got caught and eventually went to jail or worked out a plea deal with the Feds.
The same goes to you again: unless you're really good, or really lucky, you will get caught.