The 11 Best 11 inch Laptops in 2020
One would think that with the minituarization of devices over the past decade and the incredible things our smartphones can do, all 11 inch laptops out should be awesome and powerful right?
Wrong!
Even in 2020 most 11 inch laptops still suck…
Most of them have a "mobile processor" to run the heavy and power eating Windows 10 Home version!
So they'll feel like you're running Windows 95 in 1995.
In fact…
They can get so slow you might as well use your smartphone to surf the web or type a document.
Why are they so bad?
It's difficult ( or expensive) for manufacturers to fit in a "powerful" processor and enough disk/RAM size into a thin & small compartment without sacrifying free space (which is needed for those circuits to get some air before they melt).
The good news….
is that some 11 inch laptops will still run OK despite their limitations.
The problem?

Finding them.
The market is full of 11 inch laptops. You name it: chromebooks, touchscreens, convertibles, ultrabooks from every brand out there and with chips made 5 or 10 years ago….
So you will have to spend several days if not a week to get a good grasp of what's out here and what's a good deal.
Fortunately for you…
I have done all of that work already and . I've comed up with a list of 25 (although I'm only posting 11 for now).
In fact I bought three of these puppies myself and wrote the first version of this post with one of them.
Top 11 Best 11 inch Laptops 2020
For those poor souls who can't find the following models around their area (UK, India, Philippines,Canada, Singapore). Try to type their names on the search bar of the site you use to buy stuff.
If you still can't find them or they're out of stock, check out the laptop buying guide in the last section. I put a lot of useful stuff there so you can land the perfect 11 inch laptop.
Here are some pointers though, again more details are at the end.
Operating System & CPU (Processor)
The CPU/Operating system combination will be the biggest factor behind your computer's speed. Most 11 inch laptops don't have a processor or "chip" faster enough to handle the "weight" of the operating system so they will run painfully slow. Here are a few tips:
For the full blown version of Windows 10: You want a Intel Core m3/m5/Y processor. Ex: M3-8100Y or M5Y31. You can use a Celeron/Pentium processor sometimes though!
For Windows 10S: Pentium/Celeron is okay. Ex: N4000,N3550. Atom/ARM chips . So are AMD E2-6110, AMD 9 9420e,AMD A6-9220e. Atom/ARM chips like the MediaTek MT8173C & Atom x5 E8000 are okay too they're just a lot slower.
For Chrome OS: Pretty much anything will do. Even

MediaTek MT8173C & Atom x5 E8000 chips.
Here's a breakdown from fastest to slowest.
Core i3>Core m3/m5/y5>AMD A9=AMD A6=Celeron>Pentium>Atom/ARM
RAM
Windows 10/Windows 10S take 2GB! So 4GB at the very least. If you see 2GB, that may be okay for Windows 10S!
ChromeBooks: 2GB is okay for Chrome OS, 4GB jwill let you run a lot more apps simultanously but with 2GB you can run dozens already.
Storage
Avoid HDDs(Hard Disk Drives).
Get either an SSD*(though this is almost impossible to find) or a Flash storage (eMMC) which is universal in this market.
Don't worry about capacity unless you plan on installing a new OS like Linux or the full version of Windows 10 yourself.
*You can upgrade to an SSD later. They are expensive but worth it, they'll make any 11 inch laptop fly.
Display
Most 11 inch laptops have low resolutions: HD. Not much you can do about it.
Full HD will give you tons of extra space despite the limited screen size but they're rare & ultra expensive.
HD+ is very acceptable. Also rare though.
I'll start with the best 3 11 inch laptops (I own these myself and bought them around 5 months ago or so, I'll post the latest modelsthough)
---
Best 11 inch Laptop Under 500
Dual Core i5 Up To 2.7GHz
4GB RAM
Intel HD
128 GB SSD
11" HD Glossy
2.2lbs
13 hours+
OSX Catalina

The best out of the three and in fact the best 11 inch laptop in 2020 is still the 11" MacBook Air .
Although the 11" version has been discontinued several years ago, you can still find hundreds of 'em online. Some of 'em new some of 'em refurbished.
If you don't believe me, check all the reviews on Amazon or check the specs yourself and compare them side by side to the silly processors/storage drives other companies put on their laptops.
And no this one is not "MacBook expensive", that's the best part out of this model, it's as good as new but way cheaper.
If they are refurbished they work as good as new.In fact, mine is, and I bought mine back in August 2018, 2 years later still running like a champ. (The charger blew up after I dropped it though, cost me only 50 bucks to replace)
Before I go onto describing what this little monster can do(or what I can do with it), let me tell you why you should really consider buying the 11" MacBook Air.
History
The 11" MacBook Air was hailed and touted as the best lightweight 11 inch laptop back in 2015. Writers, programmers and students loved it. It was the thinnest, lightest laptop with the longest battery life that has ever been produced(also w/ the best keyboard).
Unfortunately, Apple tried to get a new player in the market: The New MacBook which had all the qualities of the 11" Air but no ports & just better looks really (and a retina display). Apple knew the New MacBook would not be able to compete with the 11" Air which was cheaper and had just as much power so it had to go. They did keep the 13" version of this MacBook Air though because the battery keyboard trackpad still seems unbeatable and sold like hot cakes until this year (they're trying to replace it with the New MacBook Air with a retina display again let's see how that goes).
Anyways so people bought several hundreds of 11" MacBook Airs back then. Some of them to just use or resell. Being the great laptop that it was, you'll still find them all over the net.
I'd advice you to stick with the MacBooks from Amazon, you'll get the best warranty (which sometimes will give completely replace your MacBook if your neighboor steps on the shipping box).
If you don't happen to get a bad model (which does happen sometimes and you can just ask for another one), your Model will last you for 8 years on average, enough time to resell it.
Hardware
Let's briefly go over hardware performance now. I'll attach some screenshots to see what you can do with this puppy.
The MacBook Air is in fact one of the few, (if not the only), "non convertible laptop" with an Intel Core processor and a real Solid State Drive. No pentiums, celerons or even worse: atoms/arm chips. This is a full blown Intel Core i5 processor, yes a few generations old, but still far more powerful than any processor you'll find from 11 inch laptops.
What do you mean by Real Solid State Drive?
This is not a flash "SSD" storage or an "eMMC" storage (whatever word manufacturers use to disguise this fact) which you'll find on almost every chromebook and 99.9% of 11 inch laptops online. This is a real Solid State Drive.
Despite being old SSD technology (made by Apple), it is fast as any modern SSD, this is because this technology is propietary of apple and has been tweaked around to make it faster than the standard SSD of those days.
Performance
You can do pretty much any type of work with the MacBook Air:
Dozens of tabs open with the RAM-eating Chrome web browser

Large spreadsheets with plugins

Stream videos with zero issues,

Programing with heavy IDEs

Heck, I've used mine to play some AAA games (with all settings set to low) and throw some serious computational physics.

Here I am using a simulation to backtrack a particle (find the change in direction of a particle traveling from the outer edge of the galaxy to earth), running facebook, playing music with no lag, etc.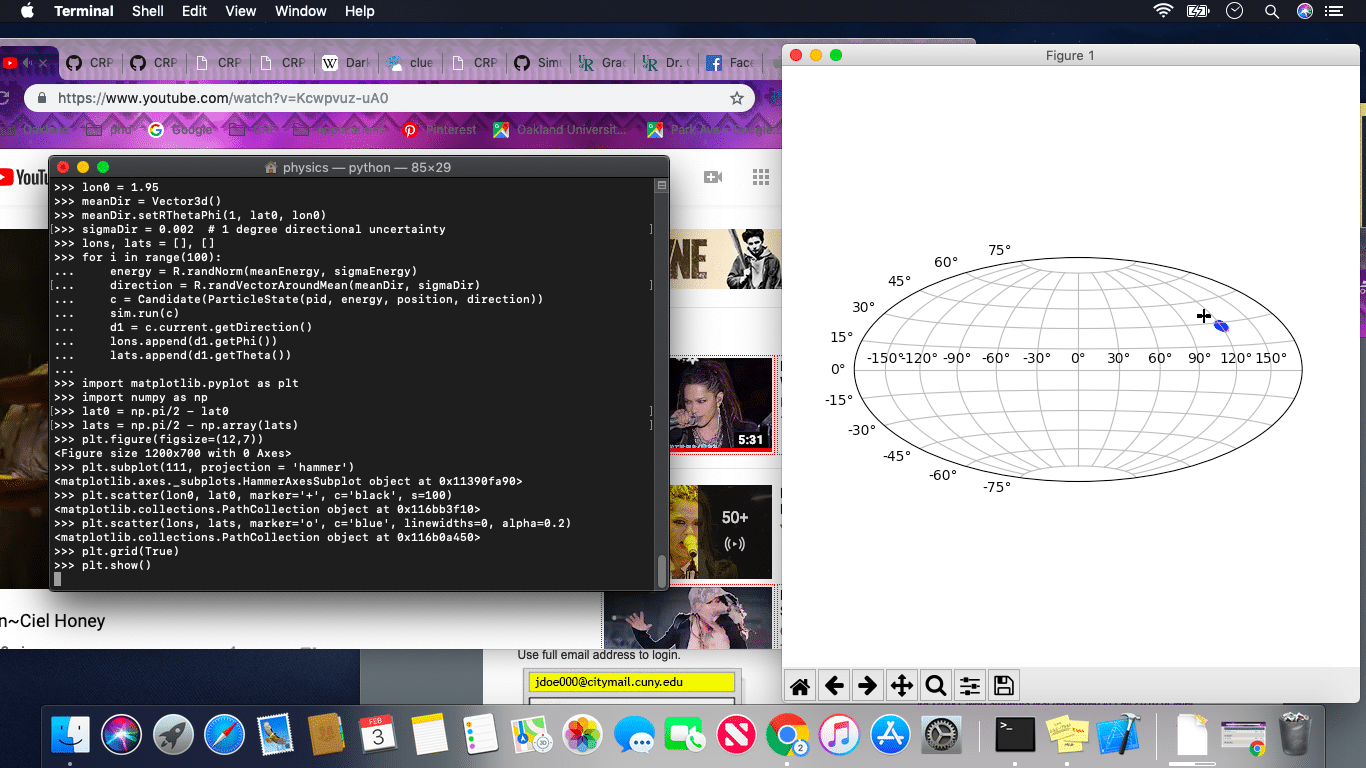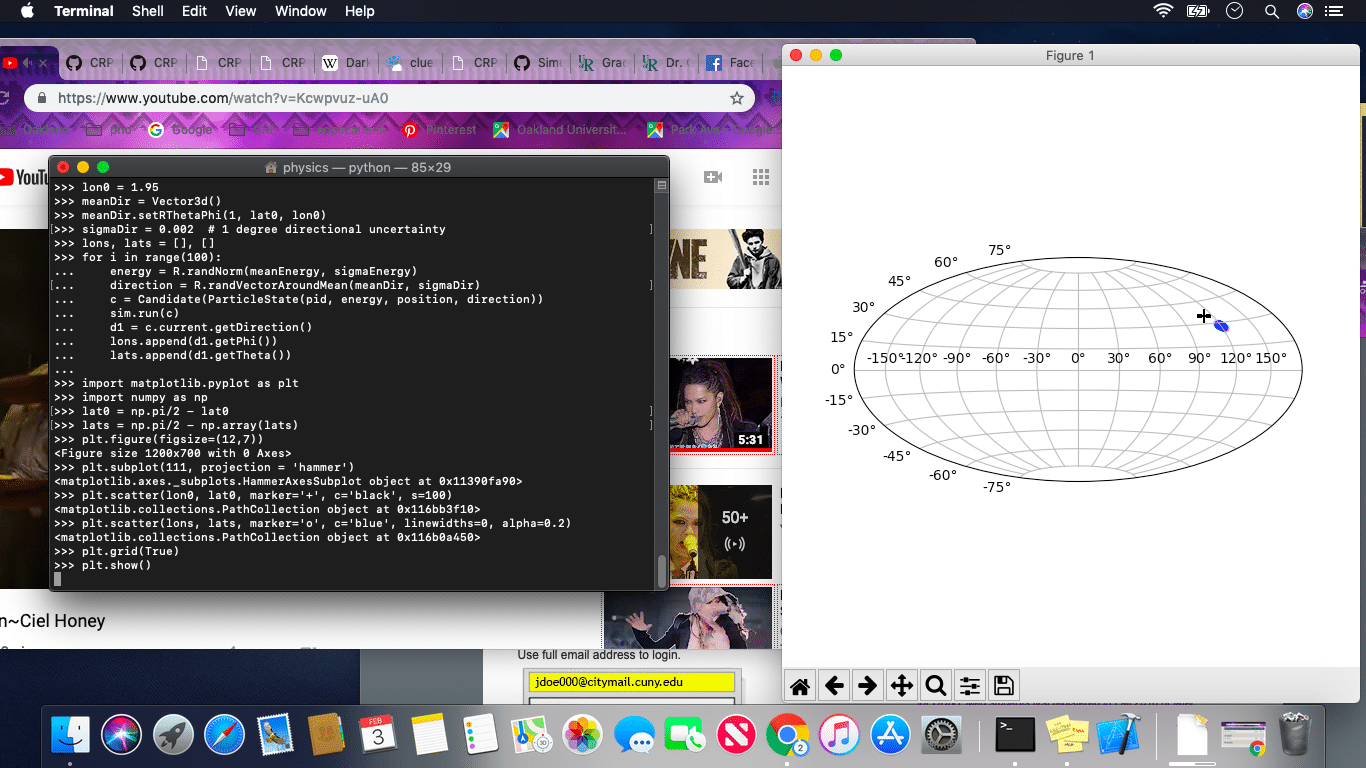 I'll add a very graphical demanding like WoW in the coming days and post the screenshot(I had to format my MacBook Air to have a clean install of python and stuff with terminal).
By the way, if you are a programmer It's important to install python correctly on the MacBook Air, check my post on it otherwise you're going to have compatibility issues when installing packages).
Design
The best part about the design is that this is an old MacBook. How is that good?
Well unlike the New MacBook, you'll find the useful USB/thunderbolt ports along with the "mag-safe" powercord which is non existant in the new line-up of MacBooks (this will protect your laptop from your toddler, classmates tripping over the power cord and destroying your laptop in the process)
KeyBoard & Trackpad:
The fact that this is an older model also helps with both the keyboard and trackpad. How? Again the older design's keyboard and trackpad (the one Steeve Jobs took part in) is way better than today's new line up of MacBooks. The Keys here have low travel and yet they are extremely responsive, it feels almost liek a typewriter but without the noise. It is on a completely different level from most windows laptop (except the ASUS ZenBook and one of the Acer Aspire models).
The trackpad is huge, and responsive, heck if you've been a mouse user all your life and hated trackpads trust me you're going to throw that mousepad in the closet for good once you use this one. The only issue is that the trackpad is too big for the size of the laptop, sometimes my palm would hit the trackpad and move the cursor and close something accidentally. I have huge hands though.
Another great thing about the fact that it's an "older model", is the battery. I mean, this thing can be on standby for a week! The battery can last up to 13 hours with low brightness and just reading stuff. When I take this baby on a 6-hour trip, I don't have to worry about saving battery life and I'm entertained for the entire trip even while using "HomeSpot" to get internet connection from my Iphone.
Don't be afraid of buying refurbished MacBooks, they'll last you forever anyways. Heck, I'll buy one from you if mine stops working but that isn't likely unless I throw mine into a tornado.
Update August 2020 : It seems the price has gone down. It usually fluctuates from 450$ to 550$
---
1.6-2.48 GHz Intel Celeron N3060
4GB RAM DDR3L
Intel HD
32 GB eMMC
11" HD Anti Glare
2.2lbs
10 hours
Chrome OS

If you've been reading dozens of reviews about laptops for the past few days, you've probably come across the terms "gorilla glass screen" , "rock solid built" , "military grade design".
Reviews like that are funny as hell and you'll still find those phrases used today.
What the hell do they mean by military grade sign? Does that mean they've tested bombs on it? and it still works?
Everyone's exagerating. They're just trying to sell you something. But guess what? Those phrases might not be such a bad way to describe this puppy (and a few other laptops usually those made by Lenovo).
No one's tested any bombs on it but this thing could probably take a drop from a two store building.
I know because I also have this puppy. I throw this thing all over the place.
Sometimes I find it next to the kitchen sink and sometimes on top of the fridge or under a pile of dirty clothes on the floor. It doesn't have a single scratch or dent. Because.. like the description says, it's ruggerized all over.
A rubber-like hard material is all over the edges and from the top to bottom cover protecting it from any drops.
The screen also goes back 180 degrees, not for tablet mode, but just in case you go crazy with the hinges after hearing really bad news. It will survive (I ruined my HP laptop this way but this one is still working)
Hardware
It's a chromebook, so the processor, RAM and storage are pretty weak even for an 11 inch laptop. But…
You don't need a lot of power to run ChromeOS.
ChromeOS is a pretty light Operating system and it doesn't even need storage because everything is stored on the cloud.
Chrome will run faster than most laptops out there because Chrome was made by Google and this laptop has been optimized by Google itself to make Chrome run. So yeah, you can go crazy with the number of web browsing tabs.
If you do want to store stuff on it and/or install a lot of apps from the ChromeStore, then you could get yourself an micro SD Card reader and move all your personal files to it. This will leave enough space in it to install whatever you want.
Performance
NetFlix+Web Browsing run flawlessly. In fact, you can stream at 1080p resolution.
You can also open up word docs, large spreadsheets, using Google Docs and all simultanously.
Now if you want this ChromeBook to get a lot closer to MacBook like performance, you need to do what people in the 90s did with their crappy hardware: install Linux on it.
You don't have to be a nerd with 11" thick glasses to do it today.
Once you get Linux on this baby, it's like opening up pandora's box, you get access to millions of third party software (even something like Microsoft Office & IDEs for programming) plus you also get the chance to cuztomise the looks, your toolbar and all of that as you can see on my screenshot. The best part is that you don't hav to delete everything, you can just install Linux on top of Chrome Os to have the best of both worlds.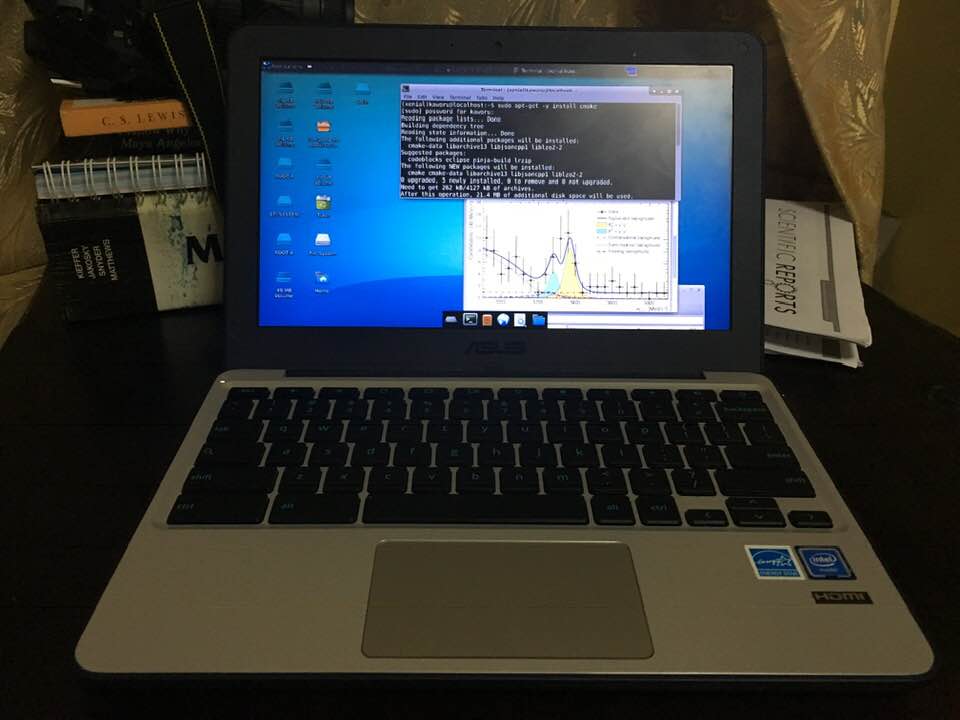 What's on the screenshot?
I'm using this ChromeBook to run some packages with Linux and program with it as if it was a full blown linux machine.
I'm not going to list all the steps here. I'm preparing a post on how to do this and explain in caveman's terms. But for now you can use LifeWire's tutorial on it.
Even without Linux on it, you won't be limited by Chrome OS in anyway whatsoever if you just want to get some work done.
MS Office, IDEs, photo editors and your most cherished windows software all have a ChromeOS version and that does not need you to install anything on it (it will run on Google's Cloud Storage).
---
Best 11 Inch Laptop HP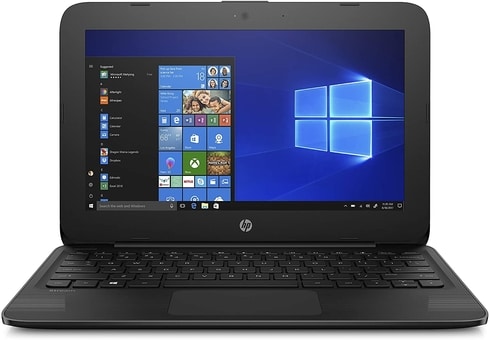 Intel Celeron N4000
4GB RAM DDR4
Intel HD
32GB eMMC
11" TN Display HD
2.5lb
10 hours
Windows 10S

There are several HP stream laptops online with either an ATOM CHIP or a CELERON CHIP. You know the rule already, avoid ATOM CHIPs if you have the budget.
There are also several HP stream laptops with a CELERON CHIP and the full version of Windows 10. That's not a good combo. You should also avoid them, any of those pentium/celeron processors no matter what number they have, will not be able to handle Windows 10 and opening programs will be painfully slow (although web browsing watching videos will be okay).
The model shown here has an Intel Celeron and a Windows 10 S operating system and this is the combo you want if you want to have enough speed to be productive.
Hardware
The processor on "HP Stream" laptops are either an ATOM CHIP or an Intel Celeron/Pentium. If you're opting for an ATOM CHIP, make sure it's cheaper than the Celeron Version, if not you're being ripped off.
This model is the cheapest one with a Celeron processor on it. The only poroblem seems to be the lack of RAM. However, because it has Windows 10S and not Windows 10, it will still run fast enough through every app you use.
If you want a model with 4GB price might go up 100 bucks more like this model. I think in this case, it's just best to buy the 2GB version. You save 100 bucks and if you want you can install an extra 2GB for less than 50 bucks although that may be unnecessary.
Performance
The HP Stream laptops or any "budget" 11 inch laptop should only be used, no, can only be used for SchoolWork. All of them only have 32-64GB of Space, not much you can install on them besides Windows. But this is enough space to save docs, spreadsheets and music though, just not games and dozens of movies.
You can also program/code with this laptop, IDEs don't require any special hardware and can even be done on a web browser now.
Yes you can stream NeTFlix, watch youtube and run several tabs at the same time no problems!
Just buy yourself a separate SD Card. If you move your files/docs to it, your laptop will be even faster. Freeing up space always helps with performance. .
Design
The main issue with 11 inch laptops is that they have to be cheap and obviously manufacturers may cheap out on the components, this is a lot of the stuff besides the hardware just plain sucks.
Here is the good and bad stuff about this one:
Pros:
Small and Lightweight: you can lift it with one hand. Easy to fit in any backpack/briefcase

The looks are aesthetically pretty: the finish and the colors, depending on the model you buy they can look kiddie.

Decent Keyboard: I mean this is no macbook but for a 200$ windows laptop, it's great.
Cons:
Speakers: poor quality and quiet, very bad. Use headphones to watch movies/ listen to music

WebCam: it's from 1995. Has very low quality.

TouchPad: some functions don't work properly, a mouse solves this issue.
Here are some tips that's worked for me:
Remove all the damn bloatware: Apple bounjour, LEAP, McAfee, Antivirus, HP software (support).

Update Windows, then disable future updates

CCleaner: install it and clear up cache registry

Google Chrome: Try it first see if it's better than Edge/IE.
Accessories I recommend:
Wireless Mouse especially this one.

64GB microSD

Evecase.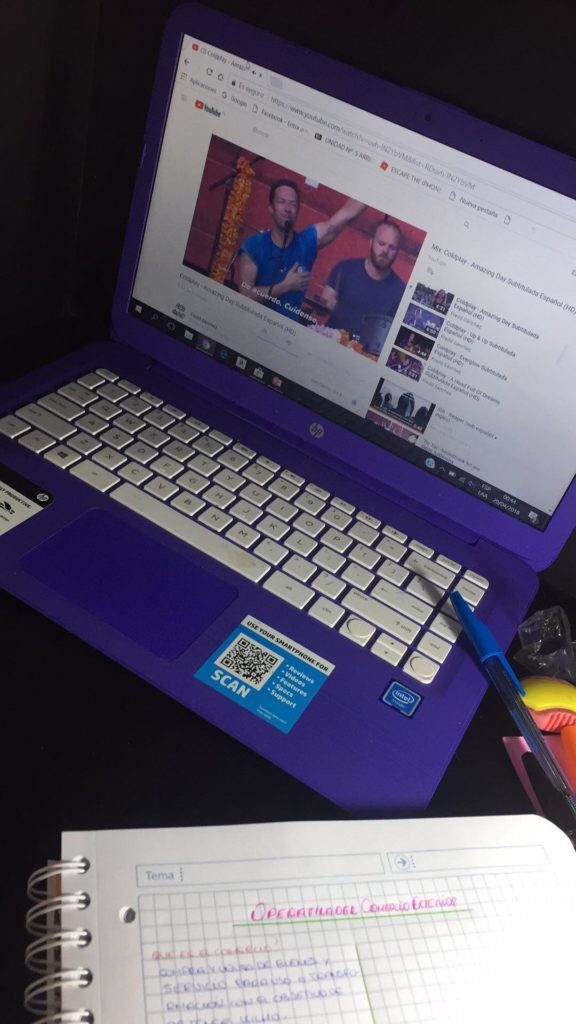 There are HP Stream laptops with a kiddie finish(colors), if you're buying one for your kid, you may want to consider it over this one.
---
Best 11 Inch Laptop Dell
AMD A9-9420E
4GB DDR4
AMD Raderon R5
64GB eMMC

11" HD 2 in 1 Touchscreen
2.57 lbs
10 hours
NO
Windows 10S

There are several Dell inspiron 11 inch laptops online some of them with a touchscreen and all of them with Windows 10 Home.
Hardware
They either come with an AMD A9 chip or an AMD A6 chip, there are no models with an Intel Pentium/Celeron. They also have RAM ranging from 2GB to 8GB and the disk space can go up to 1TB (HDD).
The model here is the cheapest I found with the best processor out of the two (A9) and a touchScreen display, it's a great deal. But there's one big issue with every Dell Inspiron though.
Performance
Because it has Windows 10 installed on it, you will have some lag. Some people will have a lot of lag and some people just some lag here and there, depending on what you do with the machine.
I personally can't recommend this laptop if you want to run the full blown version of Windows 10.
One thing you could do is buy it and then upgrade the storage to a full blown SSD and optionally increase the RAM to 8GB, that will offset the lack of power of the AMD A9/A6 CPU.
If you don't have a techy friend around, just install Windows 10S on it and you'll still be able to get a great deal for a touchScreen laptop.
---
Best 11 inch TouchScreen Laptop
Intel Celeron N4100
4GB RAM DDR4
Intel HD
128GB SSD SATA III
11" TouchScreen HD 2 in 1
3 lbs
10 hours
NO
Windows 10S

There are also a bunch of ProBooks with different specs. Not all of them have the same performance, most of them are slow and they're even much slower if they have the full version of Windows 10 on them. However this model is a lot different from the rest.
Hardware
Although it has a celeron chip which was "not recommended" for Windows 10 in the beggining of this post, the fact that it has a full blown SSD (solid state drive) does help a lot in running the operating system much much faster. It only has 4GB so if you upgrade it to 8GB, this thing will literally run like a cheetah but the SSD here is enough to make every operation fast.
Design
Since this is an HP laptop and people reading this site do have a lot of complaints with HP, I'll be more detailed with what's good/bad:
No problems with the touch screen, keypad or anything. No flexing when you pick it up with one hand either.
All ports work flawlessly and there's no wiggle when connecting a device then reconnecting it again.
You also get all the ports you need to convert this thing into a desktop: HDMI port + two USB ports for your keyboard + mouse.
Asthetically pleasant looking. Display is bright, crisp and vibrant colors and yes made of "gorilla glass".
HP has definitely hit all the spots with the ProBook. The price should be around 300-350$ though it may be a lot more now that it's been a few years since it's relase especially if it's got an SSD on it.
Note that this is also easy to upgrade, you can insert an 8GB RAM and an even bigger 256GB SSD on it to try to match the MacBook the Air's speed.
The only thing that's missing on this thing is a backlit feature (The Air obviously has it) but hey you can't have it all.
Lastly, There is a 700$ ProBook, it has pretty much all the things this one has but a much more powerful processor with Windows 10 on it. That will run substantially faster not just Windows 10 but most software out there including some games at low settings. Just putting it out there if budget is not an issue for you.
---
Best 11 inch Laptop under 500
Intel Celeron 4205U
4GB RAM DDR4
Intel HD
128GB SATA III SSD
11" TouchScreen HD 2 in 1
4lb
10 hours
NO
Windows 10 Home
1 X USB 2.0, 2 X USB 3.0, 1 X HDMI, 1 x 4-in-1 card reader, 1 x Headphone / mic combo

The same thing goes for 11 inch Lenovo Laptops. A lot of them are equipped with a weak processor and the full version of Windows 10. Either an AMD A-9229E or Celeron Processor N5000, N4000.
If you're getting a lenovo with either of those processors make sure it has Windows S on it and not Windows 10 because that would make it painfully slow.
Hardware
However if you have an SSD on it like this one, then you can run the full version of Windows despite the lack of CPU power.
Just be sure to avoid the other models with weaker processor unless they have the weak version of Windows , Windows 10S. Here are some other worthy models to look at, if you don't mind having Windows 10S on it: Lenovo 130S Premium 2019 and Lenovo 130S 11IGM. Both of them are okay despite the lack of SSD and weak processor again if you don't mind Windows 10S.
Performance
Performance is pretty much the same as the HP ProBook, the SSD makes all the difference here and an upgrade to 8GB will also make it fly faster and higher.
One cool thing about buying a Lenovo is that you can install a Linux Distribution if you want. They're the most compatible pieces of hardware for Linux, if you do this down the road, performance will increase even further. If you are a programmer this is an better option (I recommend Lubuntu but this machine can tolerate Ubuntu too).
Design
Let's start with the Cons:
– MS Office is not free. You're going to have to purchase it from the store.
– The speakers are placed on the bottom. The volume is low. You should buy a set of external speakers if you want to watch movies or simply use headphones.
– TouchPad is fine. A user or two have found the left click uncomfortable thats it.
– 802.11 AC Wifi: very fast & great reception.
– All the ports you'll ever need.
– Long battery life: 10 hours.
Neutral:
Like most 11 inch laptops: average display, limited viewing angles, not sharp, not crisp colors.

Can't display full HD resolution. None of the laptops here can anyways.
---
Best 11 inch Laptop ASUS
Intel Celeron
4GB DDR3
Intel HD
64GB eMMC
11.6 " HD TN display
2.2lbs
10 hours
NO
1 x Headphone-out & Audio-in Combo Jack ,,1 x HDMI ,2 x USB Type-A 3.1 , SD Card Reader
Windows 10 S

ASUS also has a great line up of 11 inch laptops. the most known a few years ago was the ASUS E200HA. It was extremely lightweight and fast but most importantly crazy cheap ~200$. This is the current best alternative and thanks to Windows 10S it's also fast and okayish in price ~260$.
Hardware
The processor like most 11 inch laptops is weak. It doesnt' matter what number they got: n4000,n3050,etc, they all are equally slow. This one does not have a full blown Solid State Drive. Luckily it does have 4GB and Windows 10S, so this thing will fly for pretty much any app for work.
Performance
Unlike the full blown version of Windows 10, this one will be limited to simple tasks like streaming, web browsing, typing docs, programming. light photo and video editing and a few games from the app store but nothing more than that. You won't be able to install third party software online and this is fine because most of what you need is on the app store anyways.
Design
The best thing about this laptop. The build quality is great, the touchpad , keyboard are not all top notch but are still impressive for a 250$ 11 inch laptop.
If you are buying this thing to type long essays, I wouldn't worr y about the keyboard either. It's cheap material but it's responsive snappy and not the mushy ones you'll find on most 11 inch laptops.
It has about the same form factor as the 11 Air, it's super thin and extremely lightweight (the MacBook Air is a bit thinner though)and will fit into any briefcase or small space inside your bag.
Lastly, the battery is hella long too, about 12hrs when web surfing. Under heavy load it should last you around 5-6 hours and I mean streaming videos, playing music downloading and installing programs.
---
Best 2 in 1 11 inch Laptop
Intel Celeron N4000
4GB DDR3
Intel HD
64GB eMMC
11" HD TouchScreen 2 in 1
Windows 10 S

Another model you'll find browsing around is the Acer Spin series with a touchscreen display.
Hardware
Again the same issue is that some units have a Celeron/Pentium processor paired up with a full version of Windows 10. Make sure whatever unit you buy (there are several to choose) it's costs you below 330 bucks and has Windows S on it like this one shown here.
Performance
Again windows 10 s should make sure this thing flies even though it only has 4GB of RAM and a Celeron Processor.
Design
The best part about the design is the fact that it's also easy to upgrade it.
Speakers aren't great though. Both Keyboard & Trackpad are much better than the average 11 inch laptop.
Battery life is okayish, the TouchScreen its a lot of power.
---
We went over pretty much every 11 inch laptop worth looking at on Amazon, the rest are just variations of these same models. So it's time to consider a few more ChromeBooks. They are all fast regardless of what hardware they got for one very simple reason: they got Chrome OS instead of Windows 10.
Best 11 Inch Laptop with ChromeOS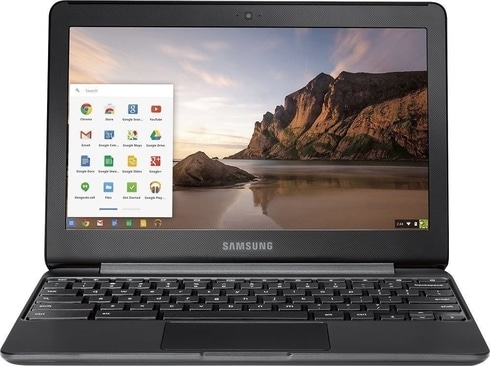 Intel Celeron Processor N3060, 1.6 GHz to 2.48 GHz
4GB DDR4
Intel HD
16GB eMMC
11" HD TN display
2.4lbs
10 hours
NO
Chrome OS

Having gone through several ChromeBooks in my lifetime (and gaving them away because they're cheap). The Samsung ChromeBook has been superior to most of them (except the Pixel Chrome which I borrowed from a colleague) not because of the speed (all chromeBooks have pretty much the same speed) but because of its design.
Performance
You can do pretty much anything with a ChromeBook these days: 1080p 60fps ideos, load RAM eating websites and throw in several Android Apps all at the same time with no slowdowns,etc.
You can even throw in some 3D Games from the App Store: Max Payne, GTA San Andreas, and Star Wars KOTR at default settings with no issues.
One thing this ChromeBook is not good for is to install Linux on it, it only has 16GB of Storage, so pretty much everything should be stored in the cloud.
Design
It's not IPS, viewing angles are bad and the colors aren't as vivid and it isn't built with aluminum (you can't expect that for 200 bucks) but despite being all plastic it's still rock solid.
The display is what kind threw me off, it will start to get washed when the angles are less or higher than ~30 degrees. The speakers have pretty low volume too which is not uncommon on ChromeBooks.
Battery is on the other hand is still long: 10 hours.
---
Best Screen Resolution for 11 inch Laptop
Intel Celeron N3060
4GB RAM DDR3
Intel HD
32GB eMMC
11.6″ HD 2 in 1 Touch IPS
2.80 lbs
11 hours
NO
Windows 10S

Hardware
This is a more premium ChromeBook. The Hardware isn't really what makes premium. It's pretty average for a ChromeBook. It's the fact that a convertible chromebook that flips all the way back with a touchscreen display.
Performance
Same performance as most chromebooks here. There are 3 versions to choose from, basically three different processors, they all perform more or less the same so I suggest you the grab the cheapest one if you are on a budget, if you aren't then grab the N4000 version.
Design
Just like the Samsung, it doesn't have "premium" material but it's quite sturdy despite being made of plastic.
There are mixed feelings about the trackpad: some say it's responsive others say it's not responsive. But I found it not very responsive(just a bit too much), it would move my cursor unwillingly and open up chrome tabs when I didn't plan to. Since this is mostly to be used as a tablet, it shouldn't deter you from buying it. If you can't used to the trackpad, just buy a external mouse, that's what I do if I want to move faster.
The keyboard is responsive and quiet.
Despite the touchScreen tablet mode feature, the battery life is still long.
If you choose the N4000 model, it will also get you 64GB of extra space, that's something worth investing because with that much space you can not only install several apps intrisically but also install Linux and throw in several dozens of Linux apps too. Check my guide on how to install Linux, if you are interested.
---
Best LightWeight 11 inch Laptop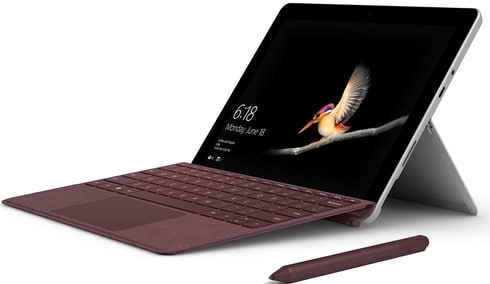 Intel Pentium Gold
8GB RAM DDR3
Intel HD
128GB SSD
10" IPS 1800×1200 Pixel Sense
1.15lb
10 hours
Windows 10S

This is not an 11 inch laptop, it's a 10 inch laptop so it feels more like a tablet especially because it has Windows 10 S on it. However, it's probably the second most powerful laptop out of the entire list due to the Pentium processor being very recent and customized for this device alone, the fact that it has 8GB of the latest RAM: DDR4 and 128GB of ultra fast SSD.
It's also got the best "touch screen" features, better than any touchScreen laptop you'll find. You can use the stylus to draw, take notes , write equations, you name it, just like a real notebook.
It's also got the best resolution out of the entire list of 11 inch laptops and the best build quality. Anyways, I could go on…
The problem is the price, it sells for about 450$. But I'd say it's worth every penny specially if you are a student or someone who just wants something ultra portable to take everywhere and do actual work with it.
---
How To Buy The Best 11 inch Laptop
There are several reasons why finding the best 11 inch laptops is difficult:
Processors with weird names: Celeron, Pentium? N300? Atom X5? M3 Y3? MediaTek. It's difficult to find out which ones are good or bad.

Very low amounts of memory RAM: 2GB? 4GB> Windows 10 eats most of it.

Storage devices that are also used on smartphones.
In fact even the most powerful 11 inch laptops out there, the ones with a processor with a similar architectures to the high end Intel & AMD processors are limited to what they can do:
You can't expect to do serious video or photo editing with any of them

Run 3D applications such as CAD software or 3D MMORPG games with high settings
Because they lack the necessary space to ventilate a decent processor and a dedicated graphics card. So they'll be limited mostly to office work & basic tasks:
Watching Videos

Word processing

Web Browsing (you can have +20 tabs open with a decent 11 inch laptop)

Photo Editing (nothing too crazy though)

Programming ( definitely 99% of programmers will find it useful unless they need to run virtual machines)

And just about anything else that doesn't rely on a dedicated graphics card.
CPU
Name

Cores

Threads

Base Speed (GHz)

Boost Speed
(GHz)

Cache

Celeron N4000

2

2

1.1

2.6

4MB

MediaTek MT8173C

4

4

1.6

2

2MB

Celeron N4100

4

4

1.1

2.4

4MB

Celeron N3350

2

2

1.1

2.4

2MB

Celeron N4200

4

4

1.1

2.5

2MB

Celeron N3060

2

2

1.6

2.48

2mb

Atom x5 E8000

4

4

1.1

2mb

AMD A9-9420e

2

2

1.8

2.7

2MB

AMD Athlon 3050U

2

2

2.3

3.2

1mb(l2)

AMD E2-6110

4

4

1.5

1.5

2mb(l2)

AMD A6-9220e

2

2

1.6

2.4

1mb(l2)

M-5Y31

2

4

0.9

2.4

4mb

M3-8100Y

2

4

1.1

3.4

2mb

Pentium Gold 4425Y

2

4

1.7

2mb

Pentium 4405U

2

4

2.1

2mb

AMD A4-9120C

2

2

1.6

2.4

1mb
The trickiest part is to read their processors. The performance & labels can be entirely different from model to model. In fact, most of them are also designed for mobile devices (smartphones) and ChromeBooks. Here's a quick rundown:
Intel Atom
These suckers are especially designed for cell phones, TVs or anything that uses a processor sparingly. Somehow they've found their way into tablets and eventually laptops.

Although their design & performance has improved during the past few years, they're still the rock bottom processors. I would only opt for this if I was on a budget AND I was limited to microsoft office and watching videos.
Intel Celeron
Celerons are basically Atom processors on 'roids. They have the same design & architecture but because their performance is on another level, manufacturers came up with a new name for them.
These were designed especially for tablets & laptops, no phones or any other mickey mouse devices.
So these are actually useful for anyone in budget. In fact a few of them perform on par with the entry level "Intel Core" processors you've heard so much.
Note that choosing a celeron over an intel core procesosr isn't a bad idea: all things being equal you'll end up with a longer battery life with a celeron since they consume very low amounts of power.
Intel Pentium
Yes, these are the good ol' processors we were used to in the good ol' days when facebook & social media didn't ruin the purpose of the internet: research and work!
They have basically the same architecture as the "Intel Core i3", "Intel Core i5" and "Intel Core i7" series but with the extra functionalities: hyperthreading, turboboost,etc.
Their performances is a mixed bag, some models perform better than celerons and some models worse. You'd be better of using a benchmark testing site like notebookcheck.com to see which one is actually faster.
Intel Core i3
The first processor of the intel core series. Check my article on it to learn more about them.
In a nut shell, these have two to four cores, tubo boost but lack hyper-threading.
Most of the time these will out perform Pentium or Celerons procesosrs but they'll decrease battery life significantly because they consume more energy.
Intel Core m3
The M and sometimes Y, stand for "Mobile".
These have the same architecture as any Intel Core processor but they've been put on a "leash", they've been weakened/reduced in size and clock speed to useful in small devices.
The pros of these processors is that they also consume much less energy (therefore longer battery lives) and they make zero noise(they don't need fans).
What about core i5 core i7?
These are too powerful (require more space & fans) to fit in 11 inch laptops. If they somehow manage to place one insite an 11 inch laptop, they'll end up having abysmal battery life & probably "downclock" to deal with the high temperatures.
Which processor is faster?
Here's a quick breakdown: atom < pentium ~ celeron ~ core m3 < core i3 < core i5 < core i7
A few more tips:
If you want to compare performance, don't rely on clock speeds:

The architecture will make a processor run faster than the other too. For ex: a 7th or 8th core i3 processor will outrun a pentium or celeron processor.

Use benchmark tests to compare their performance:

The fastest 11 inch laptop processors are celeron and core m3.

Only opt for pentium and atom processor if you are on a extreme budget.
RAM
2GB RAM: don't buy a laptop with 2GB RAM. You'll just be wasting money and "a lot of time" waiting for loading screens.
4GB RAM: will let you multitask and enough memory to browse around the web without having too worry about the number of web browsing tabs.
8GB RAM: if you want to do any "light" photo editing or video editing, you'll have zero lag. These laptops will usually come with a nice processor on top of it.
*Note that you should pick the RAM size you want from the start, 11 inch laptops are not upgradeable!
Storage
Landing a decent storage on a 11 inch laptop is next to impossible.
eMMC(Flash)
They'll use the same storage devices as your smartphone: eMMC or flash storage. Why? Again because they're small and consume much less energy.
The good news is these guys are faster than the old fashioned and heavy HDDs(Hard Disk Drives) you probably have on your 20 year old desktop. The bad news is that they can't hold no more than 128GB,
How do you deal with this?
We have lots of options today:
Cloud storage: you'll get one or two years free of 100GB with some 11 inch laptops.

SD Card Reader: you can buy an additional 128GB SD Card Reader and just insert it inside your laptop externally. It can act as an additional storage device as long as you never take it off!

I am not joking most 11 inch laptop users as myself do this, especially with CHromeBooks.
Weight

The lightest 11 inch laptops are the ones with the weakest processors, a flash storage and no bells and whistles: Atom processors +2GB RAM.
Imo, there's no point on going with an 11 inch laptop over ~3lb it defeats the entire purpose of getting one. Anything around 2.5lb is 11 inch laptop like.

Battery Life
This all depends on how thick/big is your 11 inch laptop.

If you have weaksauce components, then there'll be plenty of space to fit a bigger battery life too.

Ex: Core m3 processors have around 5 hours which is much less than what Pentium or Celeron processors which offer around 10+ hours.

You can always get a core m3 for their speed & lower brightness & play with power saving modes on whatever OS you end up with. I do this when I'm on a long trip.

Low resolution displays will also offer you with more battery life. Less pixels = less energy.
*If any 11 inch laptop comes with a hard disk drive, run like there's no tomorrow. These guys consumer a lot of power since they work with mechanical parts. Flash Storages or Solid State Drives have no moving parts and they don't need to read/write like a disco record.
Keyboard
This is one huge issue with 11 inch laptops. A full size keyboard will not fit on one so the numerical keypad is gone.
Typing Speeds
Rest assured that with the right keyboard you can hit nearly the same wpm you hit with your bulky desktops keyboards. My typing speeds are only interrupted when my palm starts to hit the touchPad and misplaced the market | for typing somewhere on the screen.
Travel distance
Since 11 inch laptops are thin as hell and the space below the keyboard is reserved for all kinds of components the main problem is the travel distance. All of them will have low travel but some have managed to make it very responsive. The best you can do is read reviews to see if users have any complaints about them.
Design
Note that manufacturers also reposition the keys as they like and whatever you end up with may not have the same buttons at the same place you are used to. No worries over time you'll get used to it.
Display
fullHD:The best & most ideal resolution is full HD also known as 1080p or 1920×1080.
HD+: Most 11 inch laptops will only get you HD+ resolution, which is a bit less but still manageable (I use this one myself), which is around 1600×900.
HD+: there are a few that only offer HD resolution or 768p, which really sucks especially if you combine with the screen size.
A few premium laptops have managed to go beyond full HD but they'll cost an eyeball.
Note: the bigger the resolution the more space/canvas you'll have available to see more stuff.
Comments?
If you have any questions or suggestions, please let us know in the comments below.