The 5 Best Laptops For Law School & Lawyers in 2021
There are lots of expenses during Law School especially when you are first starting out.
And well…
You have little control over it so it may seem reasonable to try to cut down costs wherever you see the chance.
And I'm sure you thought about compromising the quality of your new laptop to save some money.
That's a good strategy…
But it doesn't mean you have to settle for a slow or a heavy brick that can only be used for note taking and collect dust at your dorm.
With the proper research and knowledge….
You cat get a pretty capable machine that will not only last you throughout your stay in law school but might even last you long enough to take the bar exam on it.
As for me, I'm still using my laptop from law school days…
It was my good friend, one of the authors of this site, who gave me some pointers.
Ok yes he actually picked the laptop for me.
But he had no idea of what law school would look like.
That's where I stepped in.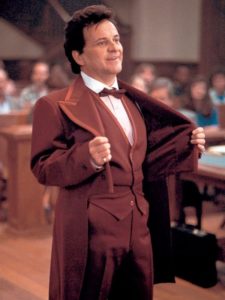 Based on my experience we both came up with a list of specifications a laptop for law school should have.
Recommended Specs for Law School
It basically comes down to form factor (thinness,weight,size) and making it as comfortable as possible (display & keyboard).
What about power?
It takes no genius to figure out that all modern laptops, even tablets, can handle all the software you'll use during law school.
Multitasking between apps like Zoom, MS Office, PDF readers, Web browsing might be an issue but as long as you got 8GB RAM you should be okay!
Anyways let's go through this in more detail (a more detailed section of the specs you need are the end).
CPU
AMD or Intel doesn't matter just make sure you've got at least 3.5 GHz.Don't overspend on CPU, more power means more energy which translates to less battery life too.
Core i3 or Core i5 with the U label from the 7th, 8th, 10th and 11th generation are all okay. The more recent ones can be unnecessarily expensive though!
If you want a great budget yet powerful CPU get a 3rd gen AMD Ryzen 3 CPU or an 8th,10th gen Core i3 processor. Both series have +3.5GHz and are cheap
RAM
4GB RAM is not enough if you're using the full version of Windows 10 Home. (It's enough for Chrome OS/OSX/Windows 10 S though).
You must get 8GB RAM if you want avoid zero lag no matter how much you overload your computer when multitasking.
Storage
Most schools are going to recommend 256GB. However, laptops with 256GB can cost more than 600$.
I'd recommend to overlook storage space, the lowest amount you'll find is 128GB and this is enough for 1000s of PDFs/100s of recorded lectures. If you ever run out of space( you can always use the cloud/USB drive).
What's actually more important here is to make sure you get a Solid State Drive (no matter what type) on your machine. This will help launch software and boot up your machine within seconds
.
Display
Any size is fine. What matters more is the resolution.
Preferably 1080p, FHD. If it's out of your budget, you can get an HD+ or even an HD display.
KeyBoard
You are going to be typing your eyes out on this thing so you MUSt get a great keyboard. You need to type quickly and accurately too.
I'll teach you how to find tell whether a laptop has a good or a bad keyboards in the last section but all laptops we'll go over have decent, if not great, keyboards.
BackLits: a nice bonus feature especially for late night studying and when the lectures are given with all lights turned off.
Weight
Remember you'll be lugging this thing everywhere.
Aything over 3 will start to take a toll on your body.
Most cheap laptops under 500$ have 3.5lb to 5lb but there are some that have less than that and we'll be going over those.


WiFi
Don't worry about Wifi Cards. As long as your laptop is recent, it'll come with one of the latest protocols and network cards in it : 802.11 AC/802.11ax
If you go for older models be sure to check the "AC" label is in it, otherwise you may slow down quite a bit if you're using long range WiFi.
Shouldn't I opt for the latest 802.11AX protocol? It helps a bit when lectures/conferences have a hundred people accesing the internet, it shouldn't be a priority for you.
OSX
The operating system you get does matter a bit. You can't get a laptop with Chrome OS/Windows 10S because the software you use to take exams (ExamSoft, Exemplify) can't run on those yet.
You must use Mac OSX or a Windows 10 Home .
Top 5 Best Laptops For Lawyers
In my law school days, I've seen everything from 17″ MacBook Pros to those 9″ mini laptops that they used called 'notebooks'.
Some of my classmates even took hand written notes (crazy to me – but I'm not a big note taking guy).
Warning: Given the fact that law school doesn't seem to require anything special but rather something "ultra portable", it may seem like netbooks are the way to go but you gotta be super careful when picking one up.
They're cheap because at every point of the manufacturing process the designer has chosen price over quality. I know some of you are thinking "Im only going to use it to take notes" but trust me , they can be insanely slow even for that and then you'll spend 3 years regretting it and wishing you'd paid a few hundred more bucks.
If you're still interested in the smallest kinds of laptops or as they called it in the past "netbooks", check our 11 inch laptop post to see the ones that are worth looking at.
Instead try to buy ANY of the following 4 ultrabooks, if you can't afford any of these then grab the last one, it's a bit heavier but quite snappy.
---
Best ASUSLaptop For Law School
Core i5-8265U 3.4GHz
8GB RAM DDR4
Intel UHD
512GB PCIe NVMe SSD
13" full HD TN
2.5lb
8 hours


Given the specs and the fact most of you are going to be typing and reading from this thing all day, the choice for law school really becomes between a MacBook (which are by nature thin devices with great keyboards and really long battery lives) and a thin premium Windows ultra Book.
Unfortunately, both of these choices can cost you an eyeball.
The ASUS ZenBook as far as I'm aware is the closest you're going to get to a premium quality laptop at an affordable price.
Some of the charateristics of last year's model were definitely not premium (the chasis was not made of full aluminum but a combination of plastic/aluminum lid).
This year's model has almost been stewed to a perfection.
It's all made of aluminum, it's even slightly thinner(0.5inch) than a New MacBook Air and even more lightweight (2.5lb).
So it's going be a real pleasure to carry around.
Surprisingly it's still under 700$. Although that may sound expensive, you're getting a premium light weight machine you can bring with you everywhere for 300$ cheaper than a MacBook.
---
Best Apple Laptop For Law School
Intel Core i5 2.9GHz
8GB RAM LPDDR3
Intel HD
256GB SSD
13" 1440×900 TN
~3lb
+13 hours

This is the model that got me got me through law school. They still shipping them refurbished so they're insanely cheap.
If you have the cash, you should of course opt for the newest models, but for those on a budget going with a refurbished MacBook Air isn't such a bad idea.
Why bother with the MacBook Air/MacBook Pro?
The main reason is the keyboard. Even the older models have superb keyboards, they're clicky responsive and a pleasure to type with. All MacBooks have backlit keyboards too so you won't be at a disadvantage when the lecture is given with overhead projectors with the lights turned off.
If I had to pick one of these two for my law school days that would be the OLD MACBOOK AIR though, I feel like it's got a slightly better keyboard and the magsafe charger is there.
I'm refering to the MacBooks without the touchbar. Any of these older versions.
Another noteworthy feature of any of the MacBook Airs is their thinness. I mean, this thing is so thin it can easily find its way inside a pair of notebooks and maybe even fit inside inside a notebook.
New M1 MacBook Air:
The New MacBook Air (M1) has basically the same thinness and trackpad/keyboard design as the older versions. However with the introduction of the M1 Chip, it's become extremely FAST, with 8 cores and all working efficiently it can even compete with Core i9 processors. They have a superb quality built-in microphone and even a camera that can do some image processing to make the video quality improve under lousy conditions (lack of illumination in the room).
Needless to say, if you have the cash, it'd be best to go with the M1!
There's also another reason to opt for ANY of the MACs: the trend.
Seriously a lot of law school classrooms look like Apple Commercials and you might be better off hoping on that bandwagon say for being able to borrow chargers and easy troubleshooting from peers.
From what I've heard the U of T has 2/3 of its student using them.
But it's so expensive?
Like I said, if you can't afford the current versions, opt for the older models.
The 11 inch version (which was discontinuted) is the cheapest and lightest of them (at 2.2lb and ~450$) and it's by no means slow it has a Core i5 processor and can even fit 8GB (although 4GB is enough for OSX to work with no lag).
The only problem with the 11 inch screen, is that it is too small if you like to have several windows next to each other simultanously
If not and you're just going to be typing and don't mind alt tabbing then it shouldnt be an issue and you could save yourself a lot of money and still end up with a high quality machine that will SURELY last you throughout Law School and beyond. My 2015 11 inch MacBook Air is STILL working!
You can also opt for any of the refurbished 13" Models on Amazon.
What about Exam Soft? Would hell break loose if I buy a Mac ?
There's conflicting stories about Examsoft working better on Windows or Macs. I'll talk about it a bit more in the last section but for now I'll just let you know that back in the days both Operating Systems had issues with the software (though that may have changed with the latest updates).
Here's a pro tip to avoid that issue if its still there:
Don't let your computer update its Operating System (Windows/Mac) until you're completely sure this new update hasn't given people issues withi ExamSoft
---
Best Lenovo Laptop For Law School
Core i5-8350U
8GB RAM DDR4
Intel HD 620
256GB PCIe NVMe SSD
14" FHD IPS Anti-Glare
2.49lb
8 hours

If budget is not an issue and you are not realy into Apple no matter how good their machines are, there several more high quality premium ultrabooks with almost the same design.
I picked the thinnest Lenovo Model because they have a reputation to be build like tanks.
This series doesn't just have a thin lightweight design, like all the lenovo premium models, it also has one of the best keyboards.
It's definitely much less powerful than the new M1 Chip released by Apple (it's really blown every other laptop out of the water). But obviously, no law school student needs that much processing power, even if you want to throw in some gaming, Core i5 8th gen onwards are enough for that (you're still a graphics card short though).
The other most appealing feature of the Lenovo X-Carbon series are their huge display at FHD despite being only 0.6inch thick and weighing no more than 2.5lb!
The 8th generation model is out if you want the latest version but they're more expensive than this model and have even more unnecessary CPU power.
---
Best PC Laptop For Law School
Core m3 , Core i5, Core i7 10th generation
4GB-16GB RAM
Intel UHD/Iris
128GB-1TB PCIe NVMe SSD
12" IPS 2736×1824
1.7lb or 2.2lb (w/ keyboard)
10 hours

I bet you're suprised to see a convertible laptop like the Surface.
A lot of people in law school still use it though.
You can turn it into a laptop by attaching a keyboard and take exams on it, acess legal sites, use word to write papers and type notes on it, etc.
If you feel like writing notes down, you can use the stylus, which at this point has gotten so accurate that it feels like you're really using a pen on a physical notebook. That 's actually what made the Surface Pro one of the most sought devices by ALL kinds of students. Even mathematicians are writing equations and artists drawing with it.
The Pro also has a docking station which lets you turn into the ultimate productivity environment back home: you can attach an external keyboard, mouse, two monitors, speakers and everything else you would on a desktop.
---
Best Cheap Laptop For Law School
AMD Ryzen 3 3200U
4GB DDR4
Vega 3 Graphics
128GB SSD PCIe NVMe
15" IPS full HD 1080p
4lb
10 hours

This is one of the cheapest "lightweight and thin" laptops you'll find online.
It's got an SSD, 8GB RAM and FAST modern processor and even comes with a FHD resolution all for 350$.
There's one big problem, it doesn't have the full version of Windows 10 home. It's got Windows 10S and that isn't really a problem these days because all the software and apps most people used are available on Windows 10 S (by accessing the Windows App store).
The only problem is going to be with ExamSoft which doesn't support Windows 10 S yet
So before you decide to buy this model, check whether or not you can afford to install the full version of Windows 10 Home on your own (it only takes one click but you're going to need to use your credit card to complete the installation).
So all in all this laptop should cost you around 450$ which is still cheaper than the model with Windows 10 Home (selling for about 479$).
The big advantage of buying 350-380$ laptops with no Windows 10 Home:
Yes there is one if you think about it you could self-insure by getting two of these puppies and only use one of them at home and take the other one to school.
You'd only need ONE copy of Windows because you only need one laptop with ExamSoft( if that laptop breaks you can use that same key on your spare laptop) . In other words, you'd be saving money AND you would be even more prepared for disasters to come especially if they come during finals.
Quick story:
There was a classmate whose laptop went out during finals and he had to spend several days without one. The probability of both of your laptops dying? 10E-5.
Going for "windows laptops" below 350$ is probably not a good idea because they are more likely to break down in less than 2.5 years.
ChromeBooks:
ChromeBooks might be a better option since they are thin/fast/cheap AND last forever but they can't have ExamSoft installed in it, they can be used for everything else though.
On the other hand, if your school provides you with a laptop to take exams, then that opens a myriad of options because you wouldn't have to worry about ExamSoft anymore and you could buy the cheapest lightweight lag free device you can afford.
---
How to Buy A Laptop For Law School
To answer this question we need to consider what exactly you'll encounter in law school in terms of classes, exam and such. What I am recommending here is just from personal experience, that is, from my days in law school and relying in part to current students in today's law schools. I've also checked on a few guides written by law departments from different universities such as Stetson. Reading user's comments in reddit/quora was also helpful in making this section.
Software & Classes
Here's a list of all the software law school students usually encounter(you won't necessarily have to use all of them):
MS Office

ExamSoft

Video PlayBack

One Note

WestLaw and Lexis: Legal search engines (free software)

EBB: The Electronic Bluebook (EBB) software used in many courses for final exams is available for both Windows and Macintosh. It does not support Linux (even if you run Windows in a virtual machine).

TextBooks on DVD
None of this software require anything extraordinary. All of them can be run on pretty much any laptop with Windows on it.
The issue at hand may be whether or not a Mac, given its insane battery life and portability, can be an option for you.
If you plan to buy a new laptop for law school, I would urge to wait until you've chosen a school then find out what computer systems/software they recommend/use.
ExamSoft & SoftTest
The whole issue with Windows/Macs/Tablets/iPads or whatever is this software, which must run on your device. First of all, anything other than a laptop is out of the question since you can't install anything on tablets/ipads.
Mac or PC ?
Either will give you problems. Some people say that SoftTest & ExamSoft gets along much better with Windows and other's that they get better along with Macs. You're always going to hear stories about either working or not working witih these software.
Both will give you errors if the software can't cope with the updates realeased both in Windows 10 or OSX.
So my first and most useful tip is:
Do not update your OS if whatever exam software you are running already works on your laptop. Especially days before the exam
Clinic Work
If you're serious about doing clinic work, particularly criminal clinic work, (if your school provides it,) ask someone who volunteers there if the Crown disclosure/police evidence comes in a Mac compatible format.
For example:
Video (interviews, surveillance, etc) in Manitoba at least only runs on Windows.
Tips
Here are a few tips having to do with computers/taking notes in Law School:
Taking Notes
I always prefered taking notes by hand because it allowed me to listen more closely in lecture. I'd recommend you try it at first see how you do in Law School before switching to taking notes on a laptop.
Before Exams
Simulate testing conditions several days before an Exam, that is, run the software on your computer. That way, if there are any faults in the process you'll have plenty of time to get them fixed.
Formatting Essays
Professors have a lot of papers to read. So don't believe that they will meticulously read yours without missing anything important. While you can talk to the professor after the exam if there's anything you disagree with, he/she will be very unlikely to give you feed back.
You'll always end up with a grade without knowing if the professor clearly understood all the points you made. If you focus on format rather than content.
You can try bolding/underlining and italizing but make sure your professor doesn't mind using these tools.
That's not the format I'm talking about though. You need a clear strategy and outline when writing your essays. At the end you may notice that you will get better grades by focusing more on format than by reading lots of text.
I'd recommend reading this book before attempting to take Law School Exams: Getting To Maybe: How to Excel on Law School Exams . It's only fifteen bucks to get it online. Getting good grades has no price.
Extra Software
If your school doesn't offer Office for free and you can't afford it, there are some alternatives that are still compatible with Office found here: "best 100 free software for students"
Recommended HardWare For Law School
Display
Probably the most important component since modern laptops have by default all of the above. There a few perks on investing on a good display. Try to get all three or as many of the following features as you can:
Size
Don't discount screen size. Smaller may mean more portable and more battery, but there are many times when you'll be glad you have a 13"-15″ laptop and have plenty of room for slides and pdfs open at the same time without having to squint at the screen.
1080p Resolution
More important than screen size in achieving this side by side multitasking is resolution. Even if you get an 11" laptop, the resolution will make it possible to fit in two windows simultaneously and actually have the proper size to become useful. 1080p Resolution is perfect for this.
IPS
IPS displays just don't give you pretty colors and awesome color accuracy, they also give you the best viewing angles by this I mean you can flip back and forth your laptop screen and the image won't be distorted.
Matte
I've sat in so many lectures watching the kids in front of me fiddle and fiddle and fiddle with their screen angles trying to avoid the glare from overhead lights–and watching the perfect reflections in their super-shiny screens as they pick at the keys–while I was happy with my matte-screened machine.
If you value your eyes I suggest you go for a matte display instead of a glossy finish. unless of course there's no overhead lights wherever you are working at.
External Display
Sooner or later you'll get a paper or an assignment that'll just make you go crazy. You'll need to collect data from multiple sources while simultaneously reading them. This is where an external display comes in handy.
You can attached this baby to your laptop back home and wonder how you ever functioned without all the extra screen size.
The bigger the screen, the better. Good places to look for great deals on external monitor are BestBuy, CostCo and if you don't like getting out of your house and you are a student from overseas Amazon followed by NewEggs are good places to start.
Here's a nice model the website owner uses:
Storage
Capacity
In my days, all you needed to know about storage was how much data they could. This was measured in gigabytes. Although we did have Solid State Drives(I'll talk about them soon), the market was still flooded with "Hard Disk Drives", the old fashioned and slow storage found inside most laptops today and the one you are probably acquianted with.
Today, just for about any type of work, storage drives have way too much capacity (1TB-2TB!) and even the cheap machines offer you with 1TB= 1000GB. This is enough to store a lifetime of files including photos, videos, pdfs,etc. For Law School, you're only going to use 200GB at the most (even that's pushing it x2 fold!).
Storage Speed
Today the current trend is getting a Solid State Drive, these new devices, can read and write data up x17 times faster than HDDs. This means booting up your machine in seconds (I've used a stopwatch – it was literally 6 seconds) and launch software/look up a document for a specific word instantly.
Other advantages:
More battery life: they don't have any moving parts, not much energy consumption

Less prone to hardware failure: when you drop your laptop, there's a 90% chance your data will still be safe and sound

Less Heat

Less Noise
Solid State Drives (SSD)
You'll find them listed as "SSD". It doesn't matter what type of SSDs you get (there are two: PCIe NVMe vs M.2 SATA III), they're both several times faster than HDDs. The only downside is that getting a decent capacity on them (512GB) can be quite expensive. Luckily, you are a law student, even 128GB will suffice.
Using the Cloud vs Back Up
Even with the most ruggerized solid state drive on your laptop, you should always back up your files. By this I mean, you should put all your important files either in cloud services like OneDrive, Drive, DropBox or your own's school's network servers (some actually let you back up your data using blackboard or whatever).
OneNote & OneDrive (One Love!)
Out of the services mentioned, OneDrive gives you the option to sync your notes from your class to the cloud continuosly as you type them. That is, if you use, OneNote, which you should also really consider for note taking.
If you aren't using OneNote, please work on your papers using Google Docs…you don't want to lose an entire paper and show up with the old my dog ate my laptop excuse and the teacher going: "Don't worry Joe, It's just your entire grade".
External Hard Drive
An external back up can be handy but I mean what kind of lawyer needs a complete back up. I mean can you work with a new computer or a factory reset to yours after copying back all the important files you had on them? If the answer is yes, then, you don't necessarily need a complete back up and rely on software to do it.
Just copy & paste your entire library of stuff into a gigantic USB Drive and the Cloud (never have irreplaceable stuff in just one location).
Whatever you copy into those locations
You may also want to consider an external hard drive with back-up software (or use the built-in backup software of your operating system) to minimize your problems, should your computer fail, but don't rely solely on a local back-up system that can be damaged or stolen along with your computer. Online backup services such as Mozy are another possibility, though typically unnecessary. Flash drives can be used to keep instant back-ups of crucial data. But remember: Never have irreplaceable content in just one location!
What kind of stuff should I back up?
Whatever you back up you should be able to throw your computer off a bridge, lose no data and be back up and running in less than an hour with a different computer. If you have a desktop back at the dorm, this is much easier to do! Stick your back up USB in it or log into the cloud and stay indoors for the next few weeks until you can afford a new laptop!
RAM
You should get at least 8GB RAM.
4GB: Most cheap laptops come with 4GB RAM and Windows itself takes around 2GB, your web browser and MS Office and any other software you particularly like to run will quickly consume the remaining 2GB.
8GB: Will let you to do throw in some pretty insame multitasking. Even if you have to get a low-end processor in exchange for 8GB RAM, go get it. It'll have more of an impact since processors are too fast today.
16GB and beyond: I shouldn't even talk bout it in this post. It's useless but I'm just mentioning because it seems some universities have the Old TI guy written their laptop recommendations with their "get as much as RAM as you can" which doesn't hold true anymore, laptosp today can have up to 64GB, what kind of lawyer needs that? Perhaps if you want to video edit some evidence with Adobe Premiere and AE…
CPU
Picking up a processor for Law School is easy. Just avoid the most expensive and powerful ones? Why? They suck battery life. These are usually the Core i7 processor or Core i5 without the "U" label on it:
Core i7-7700HQ, Core i5-8300H,etc.
Also avoid any "old generation processor"
That is if the first number is less than a 6 run like Forrest Gump because these old bricks are too slow even for the current versions of MS Office and the now CPU/RAM intensive web browsing applications.
The best CPUs are anything with U label on it, which stands for ULV(Ultra Low Voltage) aka, I don't suck energy, and I will not turn your laptop into a frying pan (they don't generate too much heat)
Ex: Core i3-7100U, Core i3-8130U, Core i5-8250U. Any AMD processor without the label "Ryzen" will do just fine as well
Keyboard
Finding the best keyboard is difficult, all the models shown above have great quality keyboards and in fact most laptops above 600$ do. If you are trying to cheap out on a laptop, then you really need to be cautious about keyboard quality.
You're going ideally going to spend the next 3 years of your life working on this laptop nearly all day, no reason to settle for any bad keyboard or trackpad experience:
Try them out at your local store and order a similar model online (with the specs you want).

You want to type fast and easy on it (remember you'll be taking exams on this machine)

Avoid Bilingual Keyboards: these have weird set ups (only half a shift key and the enter key wiedly positioned)

Read Reviews about the model you want, users always point out any faulty keyboards. If there isn't majorly critiqued about them, they're good to go.
For dorm or home use an external keyboard, mouse and flat panel monitor/television, you'll get work done much faster that way
But don't forget to close attention to the built-in keyboard if you are all day every day on campus!
Battery Life
Obviously, you'd want the longest battery life you can afford. This section wasn't just written to tell you that though, here are a few tips to get the longest batteries (if you can't afford the ultrabooks):
Core i3 processors give you the longest battery lives

Low resolution displays (768p, 900p). 1080p are best but they suck more energy

SSDs (swapping the hard-drive for an SSD or taking out completely will increae battery life)

Again Avoid Core i7 and powerful Core i5 (quad cores)
CD/DVD Drive
Don't worry about these. Most installations of software can be done View Web Download or USB Drives, we've got insanely fast internet connections today. At least during for me, the CD/DVD drive thing hasn't been an issue but who knows mileage may vary.
But if you absolutely need it, you can always attach an externel CD/DVD drive through the USB port.
Tablets
Tablets are terribly inefficient, if you really wanted to use a pen to write, you're better off with pen and paper!
Plus you can't expect to do everything with let's say the latest iPad, you still need to run exam software and type on it.
Unless of course you buy any of the Surface Models, they have the most realistic writing experience ever produced. Paired up with the external keyboard, you can also turn into laptop-mode for typing.
ChromeBooks
They're a terribly suggestions. Even though the prices are attractive, they can be just as limiting as a Tablet. You can't install any software on it since they're just made for web browsing and using apps in the cloud. If you on the other hand, want to use them as a second laptop (keep the main laptop are home for exams and such), they can be a great choice. The battery lives are insanely long and everything you work on is by default constantly saved in the Cloud.
OS: Mac vs PC
It doesn't really matter. Both support ExamSoft or SoftTest or whatever exam software your school uses (you can always resort parallel if there's anything written for Windows only – like Clinical Work).
Neither is better with Exam Software, forget about Windows or Mac debate, let's call it for what it is. These Exam Software are trash. Just use the tips I mentioned and you'll be alright though