10 Best SSD (Solid-State Drive) Laptops – 2020
For us computer geeks, Solid-State Drives have been the best invention since the wheel.
Why? The best SSD laptop can multiply the speed of your workflow, bump up your gaming, transfer your files in a flash, boot up your system in less than 5 seconds, eliminate loading screens altogether and more.

But not every laptop with an SSD is the same…

Like everyone else you'd also want the best CPU, perhaps the best graphics card and the highest RAM memory for your money
Plus..
Let's not forget not all SSDs have the same speed and trying to find the fastest SSDs can be puzzling due to the terminology used: PCIe this, M.2 that, SATA this, NVMe who?
If you don't know the meaning behind these your chances of getting the best bang for your buck are pretty slim.
Don't worry…
In this post I wrote find a guide explaining everything you need to know to about SSDs plus a list of the best SSD laptops you can find today.
---
Top 10 Best Laptops with an SSD
Before listing the 10 best SSD laptops and without going into too many details(I'll leave that for the next section) let us quickly go through the hierarchy of SSDs.
In terms of Speed, SSDs can be ranked as follows:
PCIe SSD w/ NVMe protocol

PCIe SSD w/o NVMe protocol

SSD on mSATA

SSD on SATA 3

SSD on SATA 2
When listing these laptops besides pointing out what kind of SSDs they have I'll mention which ones can be upgraded and what kind of upgrades you can do in terms of storage device.
Also before you pick a laptop from this list, keep in mind that:
All SSDs are several times faster than an HDD. The slowest one here (you won't even find it on modern laptops – SSD on SATA 2) is 4x as fast as the fastest HDD.

Although number 1(PCIe NVMe) is 6x faster than number 5(SATA II) , for basic applications the difference is minuscule. For multimedia editing (audio,video,photography or 3D Modeling) however the difference is quite noticeable and worth the investment.
---
Core i5-8250U 3.4GHz
8GB RAM DDR4
NVIDIA MX150
256GB SSD
15" full HD IPS
5.27lb
6 hours

This is currently the best SSD laptop deal you'll find on amazon. It has the best display, components, build quality and with a medium sized SSD.
Performance
Since this is one of the most recent laptops built as you can see it has the 8th generation intel Core i5 processor which clocks at 3.4GHz(only 0.4GHz short of the 3.8GHz that all high end and pricey laptops offer).
The RAM and GPU are also of the latest generation. The RAM is already upgraded all the way to 8GB which exactly what you need for most 3D games , photo/video editing apps and other high end applications. It also has an extra RAM slot open if you wanted to upgrade to 16GB for some reason.
As for the GPU it was just released last year and it can be considered of the 10th generation, this is actually 30% faster than the 940GTX entry card you'll see among budget laptops today.
Solid State Drive
There are two slots for its storage: An M.2 Slot and a 2.5" bay.
The M.2 Slot is already occupied by the 256GB SSD SATA III , this is the most common type of SSD you'll find among laptops below 1000$. This leaves the 2.5" bay open for an additional HDD (which can be 1TB of any speed) or another SSD.
The M.2 Slot however only accepts SATA III and SATA II SSDs, it is not compatible with PCIe SSDs.
In other words you can't replace it with the fastest SSD: PCIe. But as stated the included SSD will boot just as fast as the fastest SSD today, NVMe PCIe, and launch your applications blazing quick. The only noticeable difference will be during writing/reading docs or very high demanding tasks in photo/video editing.
The capacity is only 256GB which is enough for all types of programs games along with files and your OS. If you are photo/video editing and the time comes when you need more space (if it ever does), you can either attach an SSD or HDD. This is most compatible SSD used on Amazon right now: Samsung 860 EVO.
Being able to do this is actually pretty rare for a laptop as most of the time you'll be stuck with one SSD and one HDD. Since this one already is using an M.2 slot for the included SSD, it allows you to install an additional SSD which can have up to 500GB of space. Although not the 1TB of space a cheap HDD will give you, the lack in size as you know will make up in raw speed, durability, and battery life.
With the exception of an IPS panel which you'll find among laptops above 700$, this one has the right size for editing/gaming and it's full HD . The matte finish will also let you use it in bright settings.

I'd recommend this laptop for gamers, most multimedia editors and those who'd simply like to boot up their machine within seconds to start doing things or show their work to clients/workers.
What about the best SDD Laptop under 500 ?
There isn't one as far as I am aware. You could buy the Acer Aspire E15 on this link for 350$ and upgrade the storage drive yourself using the Crucial MX300 3D NAND SATA M.2 (this is the best ssd for the money). Many people on amazon have done and document how to do this, there are also videos showing you the process step by step.
---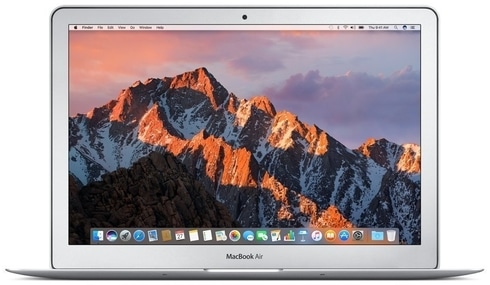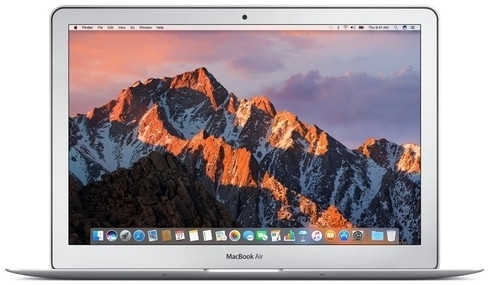 Core i5 up to 2.9 GHz
8GB RAM DDR3
Intel HD 6000
256GB SDD
13" 1400×900
3lb
13 hours

Performance
The MacBook air is the fastest ultrabook you'll find today. Checking the specs and comparing them to other laptops doesn't make much sense.
This is entirely different design from most windows laptops and have a more seemless compatibility since every component is made by the same company.
Although it only clocks at 2.9GHz with an intel HD Graphics, this is just plenty for pretty much anything with the exception of 3D Gaming and heavy multimedia editing, although you can do either at the lowest settings.
Solid State Drive
There's only one SSD within the MacBook Air and it is one of the fastest out there.
According to LaptopMag, the only ultrabook topping its speed is the new MacBook(only writing/reading was measured).
Keep in mind, it doesn't make much sense to label its SSD technology since it is property of Apple but the SSD is directly connected to the CPU, in other words, comparable to PCIe NVMe SSDs the fastest from Windows laptops.
This is not upgradeable for a bigger size so choose 256GB if you can afford it.
Display & Design
The Air's display isn't full HD but it's very bright. There are no complaints about the screen whatsoever. In exchange for a +HD resolution you get an insane battery life: up to 12-15 hours. I actually expirienced a greater battery life but I was limited to doing schoolwork on it.
I'd say this is the best SSD laptop out there for basic usage and work, it's pretty slim and extremely lightweight too, add the battery life and the fact that it doesn't make any noise whatsoever you can carry this thing everywhere, fit it in anywhere and use anytime of the day too.
---
Core i5 8250-U 3.4GHz
8GB RAM DDR3
Intel HD
256GB M.2 SATA III SSD
13" Full HD
2.6 lb
7-8 hours

This one has about the same performance as the Acer Aspire E5 at the top. The same CPU (3.4GHz 8th gen Core i5) but without the dedicated GPU. The same amount of RAM and the same type of SSD.
Solid State Drive
Which is a M.2 SATA III SSD . You can upgrade it to 512GB but you can't install a NVMe PCIe SSD just yet.
Actually you can but this is not stated nor encouraged by ASUS. Luckily, there's plenty of storage already for all types of users. An external HDD or SSD could be used to store heavy sized multimedia files if necessary.
Display & Design
So why not go with the Acer Aspire E5 or MacBook instead?
This is a great alternative to the MacBook for a Windows User, it's actually ligther at 2.6lb and a similar battery life at 11 hours. It's ultra slim though not noiseless.
Most importantly the chasis , with exception of the bottom cover, is entirely made of aluminum. Add to that the SSD , the portability and it becomes one of the most portable and reliable windows laptop with an SSD at an affordable price.
Your next option for a top of the line ultrabook with an SSD would be the Dell XPS 13 but that can get quite expensive.
---
Best PCIe SSD Laptop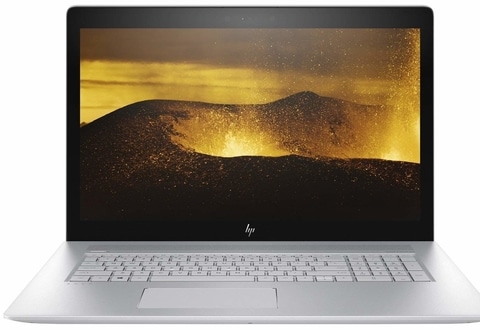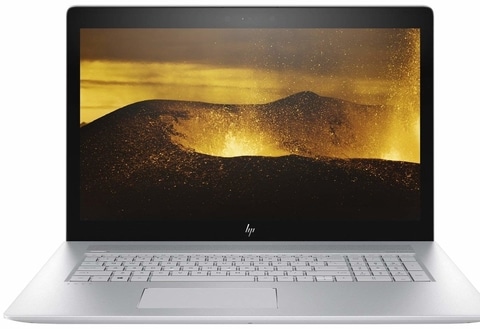 Intel Core i7 8850-U 4.0GHz
8GB RAM DDR4
NVIDIA MX150
512 GB PCIe NVMe M.2
17" full HD IPS
6.63 lb
8 hours

This is the most recent version of the HP Envy series and like its predecessors, it's got the fastest PCIe SSD on it.
Performance
The main difference between other high end laptops is the CPU, which is a core i7 processor with about 4.0GHz. This is a quad core processor by the way. It just means is designed to operate at Ultra Low Power (to conserve battery life) and to avoid the high temperatures that can be caused by its thin & compact form.
Although it is not a six core processor, the 8th generation Core i7 U processors are actually just as powerful (the clock speeds are just a tad above 4GHz vs 4.1GHz from the six core 8th generation). The number of cores shouldn't affect gaming performance or any other task however. The main difference will be noticed when rendering any type of file being output by video editing programs like Adobe Premiere or CAD software.
Solid State Drive
It is a PCIe based SSD with NVMe protocol (which further increases its performance).
Which is actually about x17 times faster than regular HDDs. This is nearly on par with the MacBook Air's SSD but with Windows on it. And according to laptop mag, its got a better performance among laptops with a PCIe SSD(as measured by its reading/writing speeds).
Another huge difference from its predecessors and other versions is the display, which is a 17" full HD with an IPS and a touchscreen!
Given it's huge display and the fact that it has a touchscreen, it's battery life isn't too bad either ~8 hours which is pretty decent for a 17" laptop.
---
Core m3 to Core i7
4GB-16GB RAM
Intel HD/Iris
128GB-1TB PCIe NVMe SSD
12" IPS 2736×1824
1.7lb
+11 hours
Lastly before we get into high end laptops for gaming and multimedia editing, consider the Surface Pro if you want the most portable SSD laptop for all basic applications and some intensive 3D apps as well. This is the perfect laptop for students and those constantly on the go.
It doesn't make much sense to discuss the specs, since this is configurable to whichever CPU,RAM and Storage Size you are comfortable with. You can check my other posts to figure out what kind of specs you'd need for your purposes.
Solid State Drive
By the way all configurations of the Surface Pro have a PCIe NVMe based SSD, which are again, the fastest you can get today. You should settle to whichever storage capacity you'll need in the future too because this one is extremely difficult to upgrade and nearly impossible with the current model.

---
The following laptops can handle all multimedia editing apps with graphics dependent functions, 3D modeling and most importantly and high end 3D games at high settings.
---
Core i7-8750H 3.9GHz
16GB RAM DDR4
NVIDIA GTX 1050TI
128GB SSD + 1TB HDD
15" IPS full HD
6.6lb
5 hours

The dell inspiron is one of the cheapest SSD laptops that will play high end 3D games at high settings thanks to the 1050Ti GTX, one of the most powerful and latest graphics card (only behind 1060, 1070 and 1080).
As for the SSD, unlike most laptops out there which offer you just one SSD or HDD, this one comes already with an M.2 SSD SATA III and 1TB HDD to act as repository for old files/movies and anything that doesn't require the high speeds from SSD.
The display is superb for gaming or multimedia editing as well, a full HD and IPS panel screen at 15".
As a bonus, it's also very easy to access and upgrade. The entire bottom opens up after detaching one single crew for you to install a 2.5" drive and if you ever need it another 8GB RAM to make it 16GB.
Another great option and actually with one of the best specs/money ratio is the old Dell Inspiron 15 7567 which has a 7th generation quad core i5 processor and a 256GB SSD, if you ever run out of space it is very easy to upgrade as well.
---
Best SSD Laptop under 1000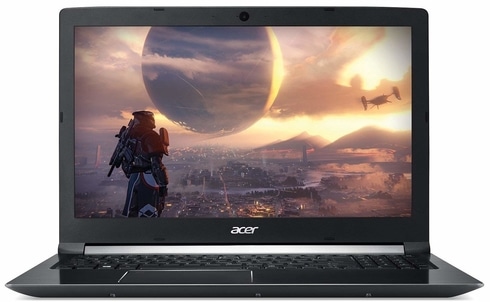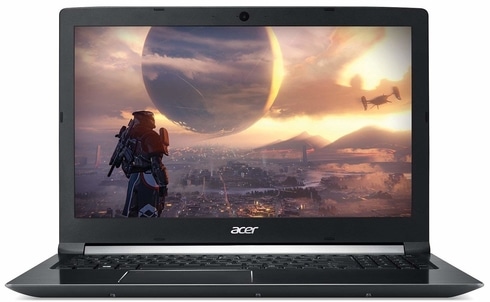 Core i5-7300HQ 3.4GHz
8GB RAM DDR3
NVIDIA GTX1050TI
256GB SDD M.2 SATA III
15" full HD IPS
5.51lb
5 hours

This is probably the best deal you'll get for a high end laptop with a high end GPU: the 1050GTX ti. Although this laptop is a carbon copy of the dell shown above it will cost around 100$ less.
Don't worry you are not being ripped off, there's nothing this one doesn't have that the Dell has. In fact, this one comes with a fingerprint reader.
Acer apparently has been able to make laptops much more affordable than it's competitors which you have already seen with the first laptop shown on this list.
Solid State Drive
This one also has two slots: M.2 and a 2.5" bay. There's already an M.2 SATA III SSD ocupying the first slot and the 2.5" slot is occupied by a 1TB 5400RPM HDD, which is pretty slow by the way and we can't blame the designer for it since the price seems so affordable.
Note that this laptop does not have a PCIe NVMe SSD and it does not support upgrading to it either. Real NVMe SSD laptops with dedicated graphics start from 1000$ and above.
Design
The only difference with the dell is that this laptop is not as easy as upgradeable, you have to remove the entire back plate to isntall an additional HDD or SSD or another 8GB RAM stick. On the plus side, you can ask for an HDD kit free of charge to Acer if you want to install another hard drive.
---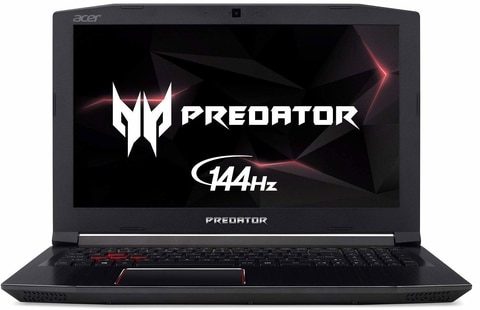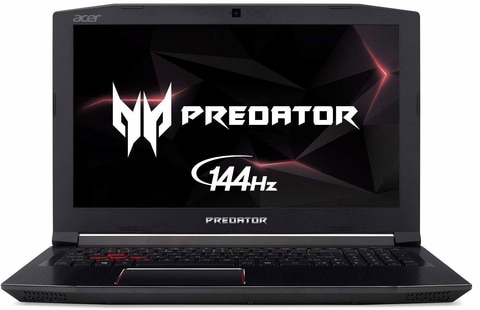 Core i7 8750H 4.1GHz
16GB RAM DDR4
NVIDIA GeForce GTX 1060
256GB SSD NVMe SSD
15" Full HD IPS 144Hz
5.95 lb
5 hours

The acer helios is a vast improvement over the laptops shown above in terms of CPU performance, it has the highest clock speed among non-workstation laptops with dedicated cards (4.1GHz). The RAM is already upgraded to 16GB and of the latest generation ,DDR4, which further increases its CPU performance.
Lastly, the 1060GTX provides an increase in FPS across all games played at the highest settings though this is a little overkill for other applications such as 3D modeling or multimedia editing. But the 1060GTX itself has the best power/money ratio, going for a 1070GTX or even a 1080GTX wil not increase graphics performance across most software for editing (be it video editing or CAD software) but it will increase gaming performance tremendously.
Note that it already comes with a PCIe NVMe based SSD. Though not really necesary for gaming, all other applications (3D apps & transfer/files) will have a noticeable increase in the time it takes to open/write files.
Lastly, unlike its predecessor, this versions comes with a 144Hz refresh rates which should bump up your gaming.
---
Best PCIe SSD Laptop For Gaming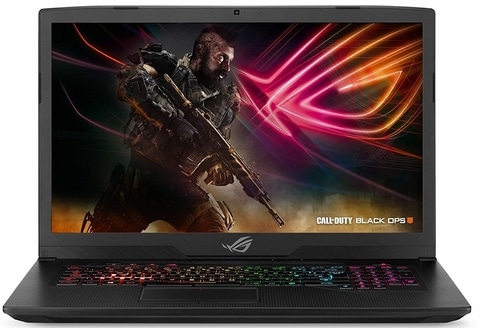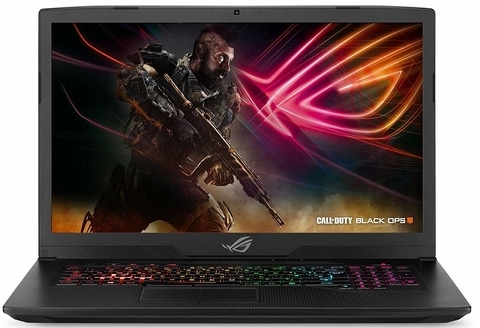 Core i7-8750H 4.1 GHz
16GB RAM DDR4
NVIDIA GeForce GTX 1070 8GB vRAM
256GB SSD NVMe PCIe+ 1TB FireCuda
17.3" Full HD IPS 144Hz
6.5 lb
3 hours

Lastly, the most expensive laptop from this list comes with highest specs in CPU, RAM and Storage for all gaming and 3D applications. The Graphics card is only one step below the most powerful one, 1080GTX.
The interesting part besides the giant screen size are the drives installed within it, these are the two fastest technologies for both HDDs and SSDs. The Solid State Drive as you can see is PCIe NVMe based and the HDD is actually a hybrid storage (a small sized SSD+large capacity HDD). The small sized SSD acts sort of a cache memory for quick access to the programs/files most commonly used.
---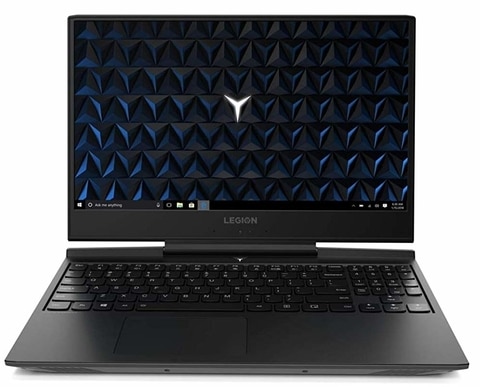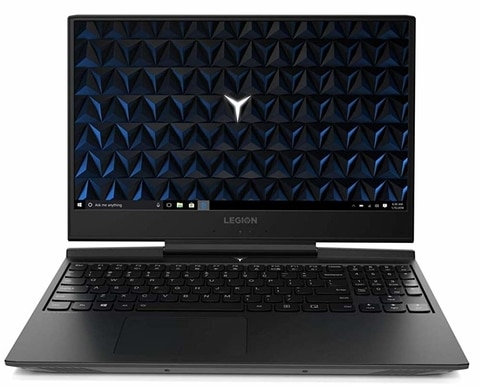 Intel Core i7-8750H Up to 4.1 GHz
8GB DDR4
NVIDIA GeForce GTX 1060
1TB HDD + 128GB PCIe SSD
15" full HD IPS Matte
5.28lb
5 hours

Pretty much the same specs that you find among modern gaming/consumer laptops. Most importantly though, this one supports and already has installed a PCIe NVMe SSD. Again, although the storage space is small, you have the 2.5" bay occupied with a 1TB HDD to act as a repository. All games & software that you want to open/load insanely fast should go to the 128GB, if you need to access files fast as well you can always upgrade it to a 256GB or even a 512GB SSD.
---
Laptop SSD Buying Guide
Don't worry this section will be short. I won't go over the entire SSD topic. That topic is actually quite long and there are entire websites/encyclopedias devoted to it.
I will only try to explain the terminology you will come across shopping for SSD laptops while at the same time try to clarify what all these confusing terms mean.
What can an SSD do?
Before you step on getting serious about buying an SSD, make sure you know the advantages you can get from one. If you don't find any from this list, you probably don't have to worry about an SSD.
Gamers
SSDs will only increase loading time and slightly improve speed in open world games(Ex: Skyrim). They'll also reduce heat and power consumption during gaming (reducing strain on a laptop). Multitasking while gaming will be x5 as fast as well.
Office Worker
If you are close to a deadline, it might help by loading programs and huge file sizes (with Excel Power point) 2x as fast.

SSDs can also look up sentences and specific words within all of your documents using the search file option 5x faster than HDD.

SSDs are quiet too. So less interruptions while working
Basic User
Read, write, edit, copy simple documents several times faster.

Search and access emails, old docs, photos and videos faster

Reduce the chances of losing your family photos and videos due to failure drive
Digital Media Editor & Engineers
The main advantage for video or photo editing is that SSDs will render your media files +30% faster. All heavy sized editing apps will load faster along with your compilations and portofolio in a matter of seconds. For a more specific and technical description check my post on video editing.
As for engineers using 3D Modeling, the speed of an SSD may make the difference between completing two proposals for your client and completing five.

For those recording music. Besides loading up huge file sizes on time, you'll also avoid the scratchy sound from a hard drive intruding.
Student
Your computer will fall under threat of viruses and trojans whenever you download study materials.
But an SSD will cut virus scan times by 50%.
The jostling from being constantly on the move can also put a stress on any storage drive(SSD or HDD) and make it more prone to accidents. However, an SSD will give you less chances of hard drive failure.

Road Warrior
You'll be able to charge less often due to lower power consumption. Your computer will be available most of the time (due to higher battery life).

Less chance of hard drive failure if you throw your laptop into your bag or have a bumpy road to go through.
SSD Terminology
I'll divide this part into four sections: Slots, Types, Speeds and Capacity. Most importantly pay attention to the first two sections because that's what makes shopping for SSD laptops so confusing.
SSD laptops today will come with an M.2 slot and a 2.5" slot.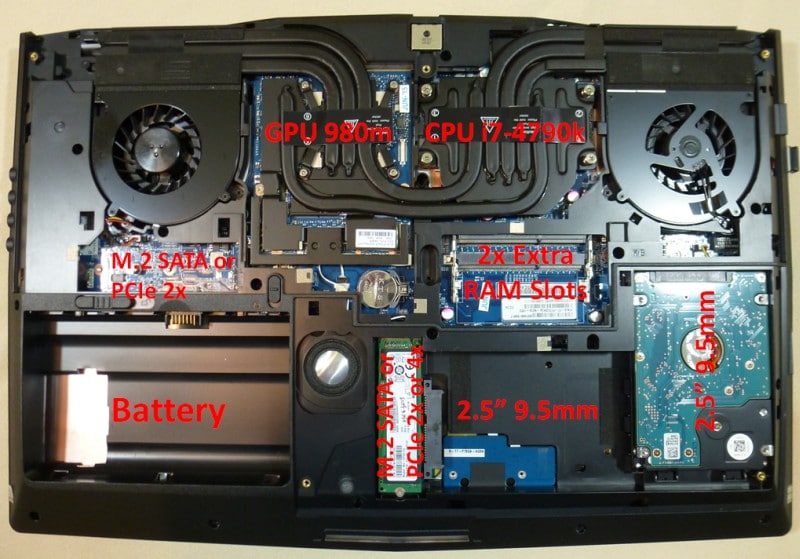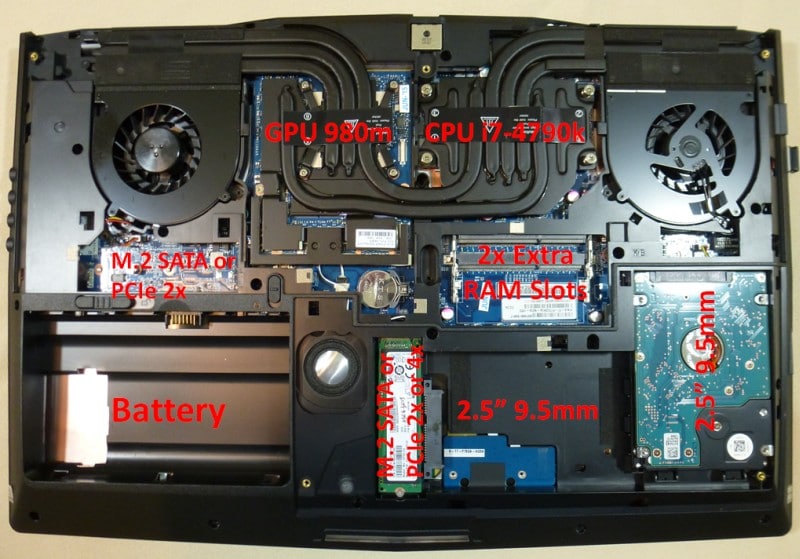 2.5" Slots
This is the same slot as your HDD but you can also install a SATA type SSD on it.
M.2 slots
This a much smaller slot that can accomodate different sizes of SSDs as well as different types of SSDs (SATA III, PCie 2x, PCie 4x NVme).
The PCIe based SSDs can use up 2 lanes and 4 lanes*, this is the meaning behind the x2 and x4 you see next to them. x4 lanes means they are faster.
The maximum transfer speed (4x lanes) is close to 3.94 GB/s​
mSATA Slot
If you come across the mSATA term. They simply stand for the older interface that M.2 was designed to replace.
MSATA SSDs are tiny (51x30mm), have essentially the same performance as 2.5in and M.2 SATA III drives, and are about the same price.
If you have a motherboard (or laptop) with an mSATA connector, an mSATA drive is definitely worth a look.
Other Interfaces
There are several other form factors, like the mSATA Mini PCIe SSD card, M.2 SSD in SATA and PCIe variants, and the DIMM-like solid-state Flash Storage in the Apple MacBook Air and MacBook Pro, but you need not to worry about those. Today all (windows) laptops support either the 2.5-inch or the M.2 form factor.
2. SSD Types
So what kind of SSDs can you accomodate on these two slots?
a) 2.5" SSDs
2.5inch slots can only accomodate 2.5in SATA SSDs. These are number 3, 4 on the hierarchy of SSDs. They pretty much fit in the same space as the regular HDD your laptop came up with and plug in the regular SATA port on your motherboard.
2.5" SATA II SDD: these are the slowest type of SSDs and will only fit into the SATA 2 port of your motherboard, hence the name.
2.5" SATA III SDD: these are much faster than SATA II SSDs. They also have their own port (SATA 3). But they will also work on SATA 2 ports (but with decreased performance).
When Installing/replacing an SSD yourself, notice there are two ports on your motherboard for it. SATA 3 and 2 port.

2.5in SATA 2 or 3 SSDs is that they're relatively old and slow compared to the current mSATA, M.2 and PCIE SDDs that some laptops offer today. However they are found in nearly every laptop that comes with an SSD and are still several times faster than an HDD. Most basic users will never notice a difference unless they require extremely fast data transfer rates.
b) M.2 SSDs
This is where things start to get complicated.
Obviously, M.2 slots can only accomodate M.2 SSDs. But M.2 SSDs come in many flavors(with corresponding sizes):
M.2 SATA II & M.2 SATA III
Same as the SATA II & III SSDs that fit in 2.5" slots but with a smaller form factor.

M.2 PCIe
Very few laptops support the slot that can take a PCIe SSD. If your laptop has an M.2 Slot, it doesn't mean it will handle a PCIe based SSDs.
PCIe add-in cards* can give a computer the capacibility to take on M.2 PCIe based SSDs though, however this is not feasible for laptops only desktops. If your laptop has a M.2 slot, be sure to check whether or not it can support PCIe SSD.
M.2 PCIe NVMe
PCie based SSDs are the fastest on the market. PCIe based NVMe on the other hand are even faster. NVMe is simply a programming protocol/paradigm to improve PCIe SSDs. If you do want a PCIe NVMe SSD, all you need is a laptop that already supports the NVMe protocol(this is not a physical slot/interface but a logical interface or a "program").
* These add-in cards will fit in a spare PCIe x4 or x16 slot in a desktop, these slots are already used by graphics card in laptops. Desktops have plenty more.
3. Speeds



These table shows the theoretical and the real speeds in terms of data transfers for SATA and PCIe SSDs.
Note that, there's no mention of M.2 here. M.2 is just a form factor, M.2 slots can allocate SATA and PCIe SSDs. 2.5" slots can allocate HDDs and SATA SSDs.
Mounting a SATA SSD on a M.2 Slot will be the same as mountaing a SATA SSD into a 2.5" slot, there's no difference in speed. Hence, the M.2 term is dropepd out of this table.
4. Capacity
Let's face it, the storage capacity of SSDs are a bummer. The highest storage capacity(and the most expensive) you'll find among SSD laptops only have 1/2 the capacity of the regular HDD you find on the cheapest laptops.
So think about how much capacity you need carefully. Replacing an SSD may turn out more expensive than simply picking up the model with the capacity you need.
If you are an artist, musician or an animator, etc, 256GB may not be enough.
But if are a basic user, even if you are a gamer, 256GB is plenty.
Basic users (no games or multimedia editing) however can settle for 128GB SSDs.
Photo/Videos
512GB is the sweet spot for photo/video editing.
Just a few facts to keep in mind:
13 000 photos and 7000 mp3 files will take around 100GB

Windows 20GB

Photo/Video editing programs ~ 3GB

Video files will vary according to size and resolution: 1h of 1080p footage ~ 1.5GB.
Gamers
If you have any of the most online popular games today, you know exactly how much space you need but keep in mind these games only get bigger(especially open world 3D Games).
Which type of SSD should I pick?
SSD + HDD
You'll see many of these combos among laptops today. If your laptop only comes with a small sized SSD, you can always install a normal HDD on your own.
This combo is best for those dealing with 3D modeling and photo/video editors.
You can install Windows , your favorite games , applications on your SSD(to take advantage of their speed) and your documents, videos, music and other space hungry files you don't regularly use on the regular HDD.
SATA Or PCIe SSD?
Speed
If you're playing a video game or using any other software and only care about having faster loading speeds when starting them up, both PCIe and SATA will give you around the same speed.
You're only going to notice the difference between when dealing with HUGE files that can take a while to load/transfer.
Battery Life
When browsing the web or any other RAM heavy application, SATA and PCIe will show no difference in energy consumption (unless these applications require heavy use of data storage such transfering files).
But if you're copying/tranferring files constantly, PCIe will use significantly more energy.
Author Profile
I am physicist and electrical engineer. My knowledge in computer software and hardware stems for my years spent doing research in optics and photonics devices and running simulations through various programming languages. My goal was to work for the quantum computing research team at IBM but Im now working with Astrophysical Simulations through Python. Most of the science related posts are written by me, the rest have different authors but I edited the final versions to fit the site's format.