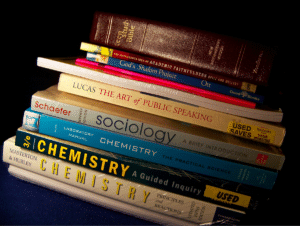 Are you here to get computer tips, college advice on how to graduate successfully or how succeed in your classes and choosing the best laptops for your studies?
You've come to the right place and probably the best place!
Who Am I?
I'm a college graduate with a B.S in Physics and M.E in Electrical Engineering from an american University. I've also worked as a tutor for physics and math during my college years.
I've gone through several laptops during the 7 years I stayed in college. Having a laptop around me was one of the main reasons I was able to graduate successfully. I'm here to make sure you find your laptop helpful as well.
Where am I now?
I'm currently applying to different graduate schools to pursue a phD either in Particle Physics or Photonics, the former uses the fastest and more powerful computers in the world for research while the latter is the branch of physics that deals with the electronics behind computer components.
In the meantime, I decided to build this site to support my studies by giving advice to college students on what laptops are best suited for their studies and other tips I've found useful to graduate successfully from college.
You may find a few stories, tips and lessons from my adventures as a college student that you may not find elsewhere as well as unique advice on how to improve your grades and become a successful student on this site.
How I'm building this site?
While my expertise is mostly limited to programming, science and engineering. I'm building this site with the help of friends I've made during my college years. If you have any questions or need advice on any college related situation, you can always contact me through my social accounts. I'll be more than happy to help. But beware that I am currently a little busy so it may take a few days or a week for me to reply as I am extremely busy dealing with the GRE and the application process of graduate school, if you are an undergraduate someday hopefully you'll understand.