The 6 Best Laptops For SolidWorks in 2022 (+Hardware Guide)
Finding the best laptop for solidworks can very subjective.
Solidworks is a very versatile software, people will need different hardware specs depending on the kind of projects they work with.
Most users( are engineering students and) will deal with projects that will need nothing more than a consumer grade laptop with a dGPU (which costs aprox. ~700$) , however there are some who are already in the field (say working for an automobile company) that may need to buy a workstation laptop with workstation GPU on board (this can cost anywhere from ~1500-4000$).
That's where it gets tricky…
What are the specific hardware specs that I need?
A bigger issue is…
Where can you get reliable and accurate information about this? So that you don't waste hundreds of dollars on a computer that will at some point start to lag and give you errors as the complexity of your model increases.
You could start with…
The official website which will list a bunch of certified workstation laptops . They are all good choices for any CAD modeling software.
However, that's all the information you're going to get. They're not very detailed about this. They won't even tell you what laptops will give you the best bang for your buck and much less if those are overkill or too weak for the models you work with.
What can you do then?
The best thing to do here is to those who use the software NOW on modern desktops, workstations or laptops. You can find a lot of these hardware expert guys on reddit.
As for me…
I'm going to be honest: I don't use Solidworks everyday like those people on reddit do. HOWEVER, I do use Solidworks from time to time if the project I'm assigned with requires it. Size of my assembles can range from 1000 parts to 100 parts which is pretty representative of what a professional and a student would be working with.
The cool part is that our lab gets updated every now and then so we have access to different types of GPUs and CPUs on computers and laptops.
This has given me a pretty solid idea of how Solidoworks makes use of hardware resources.
Recommended Hardware For SolidWorks
Just to avoid jargon and make it quick I've put up a table which summarizes the specifications that gives no trouble to assemblies of a given size.
If you want all the details, you can jump to last section using the TOC.
If this will be your main tool of work, I think you should give it a read later so you can learn why solidworks requires this or that.
The guide can be a little too technical for some people so check those posts on the sidebar if you don't know much about computer hardware.
Anyways….
Laptops listed here can be separated into student laptops (by this i mean people getting started with solidworks or using the software for some engineering class) and professional laptops (those working for a company dealing with very large assemblies).
A student of SolidWorks does not need to buy a Workstation Laptop. They can settle with most of the gaming/consumer laptops well below 800$.
Professionals should only consider buying workstation laptops after they've know for sure they'll specifically need the specific features and stability of "workstation GPUs" since these can get VERY expensive. If you are a Pro, chances are you will ALSO be fine with a consume/gaming laptops AS LONG AS you get a beefy GPU ( around 1000$ which is still cheaper than workstation GPU )
This table isn't 100% accurate but it should give you a rough idea of what you should be after.
Small ~100

Large +500

Modeling/Drawing

Simulation/Rendering

Modeling/Drawing

Simulation/Rendering

GPU

Any

MX450/1050GTX/1650GTX,
Intel Xe Max ,AMD RX 555*

Any NVIDIA RTX




Any Quadro T/RTX

NVIDIA RTX 3060,3070,3080
Quadro T/RTX Series
Storage

256GB SSD

512 GB PCIe SSD + 1TB HDD(or SSD)

RAM

8GB RAM

16-32GB

CPU
Intel Core i3 8th+
AMD Ryzen 3 4th+
Core i5

8,9,10th 11th gen


Ryzen 5

3rd 4th 5th gen

Intel Core i7 H

9th,10th,11th gen


Ryzen 7 H


4th,5th gen

Latest:




Core i7 or Core i9




Ryzen 7 or Ryzen 9
Why is the hardware for modeling different than rendering?
Rendering is a lot more resource demanding than drawing so if you can use your laptop for modeling only you could go for lower specs and save a few hundred bucks. Obviously, you're going to need a much more powerful machine to do the rendering.
Top 6 Best Laptops for SolidWorks
In this list we've tried to list a laptop for every type of user: from the newbie in college getting started with solidworks to the professional working on large and detailed models.
While it is true that there are thousands of models more to choose from only a few will give you the best bang for your buck. The best way to pick them out is by making a huge list with all the specs and prices for comparison purposes.
Doing that spreadsheet becomes SUPER important when you're buying workstation laptops, they can be very tricky to buy because the terminology behind their hardware can be quite confusing so vendors (not the companies) take advantage of that and sell them for a lot more money than they are worth.
We'll start with consumer laptops with dGPUs 1-3, 4-5 are workstation laptops, if you are here after a workstation laptops there's a short tutorial on workstation GPUs "Quick Workstation GPU Lesson" right before we get to them please be sure to look over it
---
Laptop For SolidWorks & 3D Modeling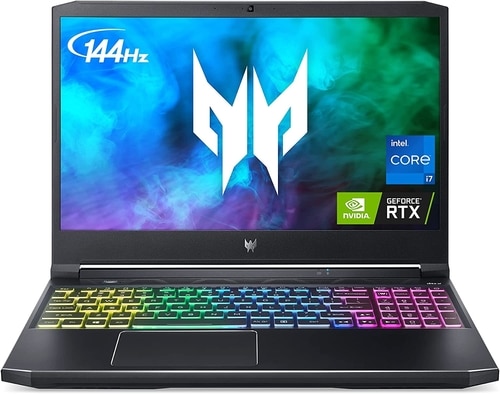 Core i7-11800H
16GB RAM DDR4
GTX 3060RTX
512GB PCIe NVMe SSD (2x PCie Nvme slots free)
15" IPS full HD 144Hz
5.07lbs
4 hours

Hardware
Like every year we'll start with a mid-range GPU for two reasons:
The 2060/1660Ti/3060RTX or any recently released XX60 GPU have the best performance/money ratio.

They kind of sit in the middle of what's average and what's very powerful leaning more towards the powerful side (only 2vRAM of difference with the higher ones) which makes them suitable for nearly every 3D engineering software.
Surely you'll have better performance with 3070RTX/3080RTX GPUs, however the jump in performance from any other GPU, (for ex the most common on budget laptops: 1650GTX) to this 3060RTX is enormous (even the 2060RTX/1660Ti are substantially weaker) despite the price increase being only ~300$.
On the other hand, the performance jump from a 2060RTX to 2070RTX/2080RTX or a 3060RTX to 3070RTX/3080RTX isn't big and that small difference adds a LOT to the overall cost.
Note that this laptop has the latest Core i7 released with 16GB of vRAM, this is all good for solidworks, it'll be very unlikely for you to need a RAM upgrade with this much onboard and a CPU up-to-date.
Now there are tons of models with a 2060RTX/3060RTX but they will definitely cost you a lot more and most won't even have the exact same CPU/RAM configurations.
Performance
This is not a laptop I'd recommend to the average engineering student doing the occasional project with Solidworks, not even to those working on their senior project, the specs are way beyond what you'll need for any such project.
This is more geared towards professionals dealing with models in the 500-700 size. It can handle bigger assembles with ease provided you do them right.
On the other hand, if your concentration is more geared towards 3D modeling and a large part of your curriculum requires you to do projects in 3D modeling software, then imo this is a no brainer and a great investment which you will also find useful after you graduate.
Upgrading the RAM:
16GB should be plenty of RAM for everyone reading this. However…
If you start feeling sluggish as you increase the mechanics of your simulation, you can always upgrade this puppy to 32GB. You don't have to call a geek squad technician to do that by the way, most, if not all, gaming laptops are designed to make any RAM upgrades accesible to the average Joe.
Although it is actually vRAM that plays the biggest role in increasing performance, extra RAM will make a noticeable difference too depending on what exactly you're simulating.
Regardless, it is very unlikely you'll ever run into such simulations if you're still getting started with Solidworks, at least not in the foreseable future.
Let me reiterate that this has a consumer GPU and you will sacrifice a little stability if you use it for SolidWorks but if you want the same power with all the stability the software has to offer, then you're going to have to pay a lot more and get a laptop with workstation GPU, again check the table after laptop #3 to see the equivalent hardware.
---
Budget Laptop for Solidworks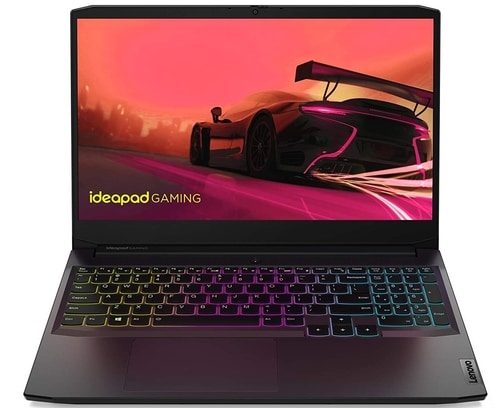 AMD Ryzen 5 5600H
8GB DDR4
GeForce GTX 1650 4GB vRAM
256GB PCIe NVMe SSD
15.6" 120Hz Full HD IPS

4.96lbs
5 hours

This is a laptop more suitable for an engineering student or anyone getting started with SolidWorks.
Although it has the lowest hardware configuration in our list, both the GPU and CPU have enough power to assemble/apply effects quickly as long as your assemblies stay between 100-200 parts.
Hold on….700$ isn't cheap. Don't you have cheaper laptops with more affordable dedicated GPUs like the 1050Ti,1050 or maybe the MX250/MX350 or that GPU released by intel..the Intel Xe Max?
The truth is those will work too especially if you pair them with a CPU that's at least equal or more powerful than a 8th gen Core i5 CPU (3rd, 4th gen, 5th gen Ryzen CPUs will do great as well).
However…
No matter what the price is, buying ANY laptop is still a significant investment so I don't think you should be playing this min/max game to find out "what's the lowest hardware configuration I could get away with". You may end up with a laptop that just won't cut it or will barely handle the projects you have been assigned .
It's always better to invest a little more cash, this is especially true if you're just getting started with solidworks. Neither you and I know exactly what your teacher has in mind or what kind of projects you'll be working with. It is very likely a school project or the first models you'll be working with will stay in the 100-200 part range though.
There's one thing I'm sure of…
Any of the 1650GTX laptops will have sufficient GPU+CPU power for whatever you'll be doing when you're getting started with SolidWorks.
MX 350, 1050Ti , Intel Xe Max laptops Price:
And you know what, as of late 2021, the prices of the MX350, 1050Ti, Intel Xe Mas or those laptops that you think are "cheaper" aren't really that cheap, they will either cost you as much as a 1650GTX laptop or even a bit more which is ridiculous given the fact that they're not faster or better than a 1650GTX. So you might as well grab a 1650GTX right now if you need something fast.
If you happen laptops with weaker "dedicated GPUs" that are actually cheaper. You have to make sure you're just going to use your laptop for a few projects in college, they will lag depending on what you're working with but they will do the job.
Integrated GPUs will actually work as well, if you're working on really low part assemblies, however, they will definitely lag a ton and viewport is not going to be smooth and pretty especially if you go past 80-100 parts.
---
Portable Certified Laptop For SolidWorks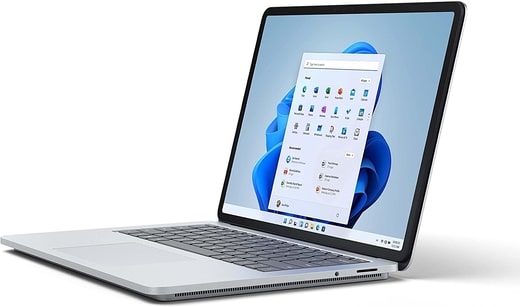 11th Gen Core i5/Core i7
16-32GB RAM
NVIDIA RTX 3050Ti 4GB vRAM
256GB-1TB NVMe PCIe SSD
14.4" 2400 x 1600
3.83-4lbs
8 hours

If you need something ultra portable so you can take it to conferences, meetings, clients offices with a LOT of power, then grab any of the Surface devices. As long as they've got a dedicated GPU, everything will run buttery smooth.
Only the Surface Book 3 and the Surface Laptop Studio have a dedicated GPUs though.
You actually have three choices for GPUs: 1650, 1660Ti and the 3050Ti.
Surface Book 3 with the 1650 is the cheapest among these. The 1650 is a smart choice if you are a student or if you're getting started with Solidworks it will work just as good as the second laptop we just went over.

There's also the Surface Book 3 w/ the 1660Ti which makes it a lot more powerful ( not as good as a 3060RTX but way better than a 1650GTX, viewport will work fine up to 500 parts ). This is more geared to most professionals working with >500 part assemblies.

The Surface Laptop Studio featured here has a 3050Ti which according to benchmark studies has about the same power and speed as a 1660Ti. However , it's usually paired up with a much better CPU( such as in this surface device) so if you've got the cash and you're a professional you probably want this one over the Surface Book 3.
---
Quick Workstation GPU Lesson !
There's a huge caveat when shopping for workstation laptops. No it's not that they suck, it's quite the oppossite.
Now because these puppies are known to be "very powerful" because of their very confusing GPU names and sizes, not ALL of them are powerful and vendors take advantage of the ignorance behind their power AND they will charge you way more than their actual price.
Take a look at this table before you shop for workstation laptops and make sure you use it when you shop for one. You can see that some workstation GPUs have about the same power or even less than the weakest consumer GPU. And only a few are way more powerful than the latest consumer cards (look at the last one).
| | | | | |
| --- | --- | --- | --- | --- |
| Workstation GPU | Consumer Equivalent | Cores/Shaders | Clock Speed | vRAM |
| P500 | MX150- | 256 | 1519 | 2GB |
| P520 | MX150 | 384 | 1493 | 2GB |
| K2100M | GT 750M | 576 | 667 | 2GB |
| K3100 | 765M- | 768 | 706 | 4GB |
| P620 | MX250/1050 | 512 | 1442 | 4GB |
| M620M | 950M- | 512 | 1018 | 4GB |
| M1000M | 950M | 512 | 1072 | 4GB |
| Pro WX 3200 | RX 550 | 1082 | 640 | 4GB |
| M2000M | 950M/960M | 640 | 1197 | 4GB |
| M1200 | 960GTX | 640 | 1150 | 4GB |
| P1000 | 1050GTX | 512 | 1519 | 4GB |
| P2000 | 1050Ti | 768 | 1468 | 4GB |
| T2000 | 1650/1660Ti | 1024 | 1785 | 4GB |
| T1000 | 1650- | 768 | 1455 | 4GB |
| RTX 3000 | 2070RTX+ | 1280 | 1380 | 6GB |
| RTX 4000 | 2070/2080 | 2560 | 1560 | 8GB |
| RTX 5000 | 2080RTX+++ | 3072 | 1350 | 16GB |
| RTX A2000 | ~3050Ti | 2560 | 1200 | 4GB |
| RTX A3000 | ~3060RTX | 4096 | 1560 | 6GB |
| RTX A4000 | ~3070RTX | 5120 | 1560 | 8GB |
| RTX A5000 | ~3080RTX | 6144 | 1695 | 16GB |
With that in mind, let's go over the workstation laptops we picked:
---
Best Workstation Laptop For SolidWorks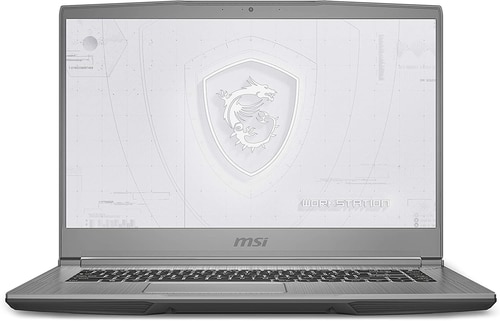 Intel Core i7 – 10750H
16GB DRR4
NVIDIA Quadro T2000 4GB
1TB NVMe PCIe
15.6" full HD IPS Anti-Glare
4.10 lbs
4 hours

Workstation GPUs aren't necessarily recent, they've been around for almost 20 years. Most 'recent' Workstation GPUs you'll find on today's market are from the T, P, K, M and the RTX series.
You should avoid two of these: the K and the M series, they're not old but they're not as powerful as the modern T, P and RTX series.
You should leave the P models out too because they're too weak to put up with the workload of someone working on a serious project (~+300-500 parts) . You should only be looking at the T series if you don't want too much power or if you have a low budget.
The most economical out of these GPUs is the T2000. Relatively speaking of course because it is still expensive (all workstation GPUs are expensive!).
The T200 paired up with the 10th Core i7 should let you run and draw models up to 500 parts with no lag whatsoever even when you viewport. Yes, that's despite the GPU being only slightly more powerful than the 1650GTX. This is because it's more stable, has the ability to unlock special features and more importantly, it's been designed to handle the type of calculations that occur in 3D modeling software.
---
Best Workstation Laptop For SolidWorks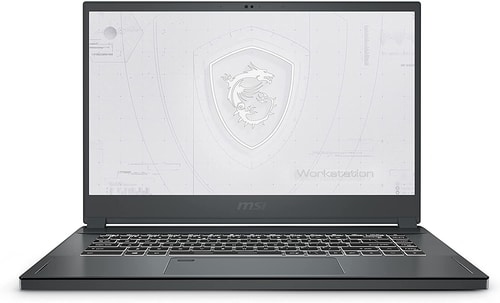 Core i9-11900H
16GB RAM DDR4 (Up to 64GB)
NVIDIA Quadro RTX A3000
1TB
15" full HD IPS
4.63lbs
3 hours

Next you have the RTX workstation GPUs, they aren't "gaming GPUs" by the way, the RTX part mean they just belong to the "turing architecture" which , yes, it's the same one used on the popular RTX GPUs found in gaming laptops. However, RTX workstation GPUs are tailored for 3D modeling software (they have more vRAM and the APIs have been hard-coded for more precise calculations ).
RTX vs RTX A GPUs:
There's an updated series of the RTX workstation GPUs, the RTX AXXX series. These are significantly more powerful, they have more "CUDA cores" or "processing units" which means faster calculations, aka, faster rendering.
However, they have the same amount of vRAM, so it is very unlikely you'll be able to handle bigger models if say you get an RTX A3000 instead of just an RTX 3000.
Regardless, both the RTX 3000 and RTX A3000, should let you run simulations with ease up to 800 parts, with the RTX A3000 (the one shown here) decreasing rendering times significantly.
---
The Best Workstation Laptop For SolidWorks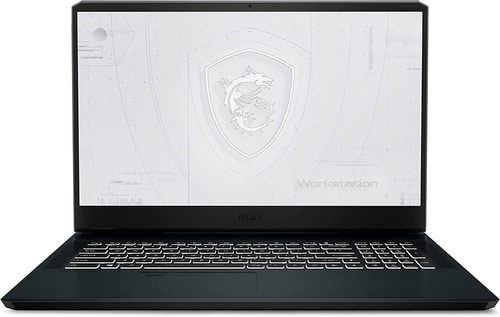 Core i9-11980HK
32GB DDR4
Nvidia Quadro RTX A5000 16GB
1TB NVMe SSD
17" full HD IPS
6.39lbs
2 hours
The most powerful workstation laptops as of early 2022 have either an RTX A5000 or just a regular RTX 5000. Unlike, other GPUs in the RTX series, these two have an INSANE amount of vRAM which you can't even find in the most powerful gaming laptops.
So they should both let you handle simulations in the 1000 parts with viewport working at a buttery smooth frames per second.
Likewise, the RTX A 5000 has far more CUDA cores than its predecessor (twice as much) which means faster rendering times.
CPU: Core i9/Ryzen 9
The RTX A5000/RTX 5000 alone will make a HUGE difference with models in the thousand parts with SolidWorks, however, if you want to max out performance with the best hardware available on laptops today, you should pair it up with one of the latest Core i9 CPUs, or if available, the latest Ryzen 9 chip.
Both of these CPUs have more than 8 cores which will decrease rendering times even more (500 part model should take less than 20 min for ex).
If you care more about performance while modeling/drawing, then be sure to get the highest clock speed regardless of the number of cores.
Q: Ok…I want the best laptop for my colleagues and my company…I've found several models which one should I pick?
Yes, there are several laptops with an RTX A5000 and a Core i9 CPU.
As you can plainly see, the only difference between these laptops, is RAM and Storage. The laptop featured here only costs 3300$ dollars, that's almost a 500-1000$ or even a 3500$ dollar difference for very trivial additions like extra RAM, extra storage or a better display.
Xeon CPUs + RTX A5000 GPUs:
You've probably come across the Intel Xeon W-11855M or the Intel Xeon W-11955M . These two CPUs can add up to +2000$ to the price and even +5000$ if they come with extra minor upgrades like RAM, Storage or display. These two CPUs are NOT necessarily faster or BETTER for 3D modeling software like Solidworks, they are more useful for servers that need to run 24/7 and to reduce the number of errors in calculations as much as possible (as in banking systems or trading companies). They are not USEFUL for 3D modeling software!

Bottom line is…if you're the guy that's in charge of buying the best laptops for solidworks for your designing team, then be kind to your company's budget and get the model featured here. It's far cheaper than most monster workstation laptopsand will give you almost the same performance.
If worst comes to worst and they start complaining about the other models having more RAM or storage, just do the upgrade yourself or ask the IT guy in the building to do it, it's relatively easy and cheap and should cost you thousands of dollars!
---
SolidWorks Laptop & Computer Recommendations
In this section I'll go through everything you need to know regarding how solidworks uses computer hardware for each different function and what kind of specs will benefit that specfic function the most. Those functions are drawing/sketching/viewporting/rendering/drafting, etc.
Knowing this section by heart will make sure you always buy the right machie for your career company or your studies.
Before that, a few questions you must answer are: how much CAE will you be doing? How large are your assemblies? Will you do keyshot rendering? And what are exactly are you going to render?
CPU
CPUs on laptops have a lot of features but there's only two you need to look at: cores, which are basically "more brains inside a CPU for calculations" and clock frequency, "how fast they can think".
The question then comes down to whether you should go for a faster "single core CPU" or a slower "multicore CPU".
Frequency
This is measured in GHz, it dictates how fast your computer can runcalculations.
Solidworks is a frequency-bound application because it uses parametric modeling, in other words, almost all tasks: parts modeling & assembling, rotating models, opening & saving assemblies are linear, meaning, calculations need to be done step by step (one process needs to be solved before the next) , this translates to the need of a CPU with the highest clock frequency.
So the clock frequency of your CPU will determine the overall performance when modeling more than any other variable.
Number of Cores
When we say a CPU has 2 or 4 cores, we mean that CPU is composed of individual mini processors (calculators).
But the number of cores(calculators) only has a positive effect on a few tasks. The two most important are rendering and simulation.
SOLIDWORK simulation: The software can run and solve studies with multiple cores so it will benefit in the most complex simulations becayse they'll be solved much faster due too multiple calculators working simultaneously.
Photoview 360: uses multiple cores to generate faster renderings. Most CPU based-renderers (Ex: KeyShot) will use up to 10 cores, benefits after that will level off. Laptops are limited to 8 cores as of 2020.
Multiple-sheet drawing will benefit somewhat from a multiple cores.
10 cores is the limit, more cores will just start giving you diminishing returns so it might be pretty useless to waste more money on them. In the world of laptops though, you are limited to 8 cores.
What kind of CPU should I get then?
| | | | |
| --- | --- | --- | --- |
| CPU | Base | Turbo | Cores |
| i3 10050G1 | 1.2GHz | 3.4GHz | 2 |
| i3 8130U | 2.2GHz | 3.4Ghz | 2 |
| i3 8145U | 2.1GHz | 3.9GHz | 2 |
| i3 10100U | 2.1GHz | 4.1GHz | 2 |
| i5 8265U | 1.6GHz | 4.9GHz | 4 |
| i5 8250U | 1.6GHz | 3.4GHz | 4 |
| i5 8300H | 2.3GHz | 4GHz | 4 |
| i7 7700HQ* | 2.8GHz | 3.8GHz | 4 |
| i7 8550U | 1.8GHz | 4.0GHz | 4 |
| i7 8750H | 2.2GHz | 4.1GHz | 6 |
| i7 9750H | 2.6 GHz | 4.5 GHz | 6 |
| i9 8950K | 2.9 GHz | 4.8 GHz | 6 |
| i5 9600K | 3.7 GHz | 4.6 GHz | 6 |
| i7 9700K | 3.6 GHz | 4.9 GHz | 8 |
| i9 9900K | 3.6 GHz | 5.1 GHz | 8 |
| i7 10750H | 2.6GHz | 5GHz | 8 |
| i9 10890K | 2.4GHz | 5.3GHz | 8 |
| | | | |
| --- | --- | --- | --- |
| CPU | Base | Turbo | Cores |
| AMD Ryzen 9 4800HS | 2.2 | 4.4GHz | 8 |
| AMD Ryzen 7 3750H | 2.3 | 4.0 | 4 |
| AMD Ryzen 7 3700U | 2.3 | 4.0 | 4 |
| AMD Ryzen 5 3550H | 2.1 | 3.7 | 4 |
| AMD Ryzen 5 3500U | 2.1 | 3.7 | 4 |
| AMD Ryzen 3 3300U | 2.1 | 3.5 | 4 |
If most of your work in Solidworks consists of designing/drafting/drawing/modeling get the CPU w/ the highest clock speed.
Students: get whatever gives you the highest clock speed making sure it's cheap. Don't go below Core i3 8th generation processor or Ryzen 3 processors. If you want to higher grab any of the orange CPUs.
Professionals: Get the highest clock speed you can afford. Preferably something like a 10th generation Core i7 CPU or an AMD Ryzen 7/9. They'll do wonders to your productivity and severely reduce the time it takes to draft a model. Green and even Purple CPUs are recommended adjust to your budget accordingly.
2. If you render & simulate a ton and if you don't have another machine for rendering (not even willing to use a cloud service), then get a multicore processor.
Student: Processors with 4 cores is enough make sure. Core i3 is pushing it, stay out of it and get the orange CPUs.
Professional: At least a green CPU but purples recommended. Best are the AMD Ryzen 9 with 8 cores or the Core i7 10th generation with 8 cores, the Core i9 10th generation is nice but expensive!
RAM
As of 2020, RAM in laptops can range from 8 GB, 16 GB, 32 GB and rarely 64GB.
How much you need is dictated by the size of your assembly, multi sheet drawing and how many invididual windows you plan on using.
RAM basically acts like temporary storage for project you are working on (the CPU can calculate and move around data a lot faster when your entire project is placed on RAM).
The larger the RAM, the larger the assembly size your computer will be able to manipulate at fast speeds. Not having enough RAM, doesn't mean you won't be able to work with larger assemblies, it just means it'll be slower.
Small Assembly Sizes
Solidworks generally will need between 4-8GB of RAM for tasks such as rotating models, simulations, and renders. So start with 8GB if you're only creating simple parts, assemblies and drawings.
Large Assembly Sizes
Complex models and drawings in SOLIDWORKS will require more RAM in order to load effectively. Running regular, data-heavy simulations, for example, increases the need for RAM, because these large amounts of data typically need to be loaded during calculations.
This applies mainly to the size of datasets that need to be loaded when using the software.
If a machine runs out of memory the load time for files can increase drastically due to hard drive caching(basically solidworks will start using your storage device as RAM because it just run out of it, and will run calculations with a CPU-Storage connection, this is much much slower!)
As a minimum get 16GB but I would get 32GB just in case. 64 GB is rarely needed.
RAM Summary
| | | |
| --- | --- | --- |
| 8GB | Entry Level | Simple parts, small assemblies, single page drawings |
| 16GB | Midrange | Complex parts, larger assemblies, multi-sheet drawings |
| 24-32GB | High End | Very complex parts, very large assemblies, |
| 64GB | Extreme | All of the above with the addition of very complex simulations |
In terms of file size :
| | | | |
| --- | --- | --- | --- |
| Assembly size | <500MB | 500MB-1.25GB | 1.25GB-3GB |
| Minimum RAM capacity | 8-16GB | 32GB* | 64GB* |
*These rules are not strict. Computers with lower RAM should be able to run a large assembly fast if the file contains only a few errors, SpeedPak & Large Assembly Mode are used, and all other best practices are kept in place.
GPU
Choosing a laptop with an unsupported (or undersupported) video card can be disastrous because an unsupported video card is one of the most common causes of slowdowns and crashes in the software—and this card cannot be removed and replaced
Pretty much what you read above. You're also going to be stuck with this graphics card for the lifetime of your laptop, obviously you'll want it to be good enough to handle your models and hopefully last you through many future versions of the software.
One word I would take with a grain of salt in that pargraph is "supported".
All GPUs are supported by Solidworks, it's just that some are "certified" to run Solidworks and some are not.
Those "certified" cards will give you zero errors especially if you are a pro working with crazy models and those "not supported" will give you some errors here and there (that you can just ignore, click OK and keep working…most of the time) and almost no errors if you are just a beginner.
But…if you are already an engineer or someone specialized in SolidWorks you may want to invest on a "workstation GPU" because you plug-ins, special functions and simulations will only be able to work with those.
If you already made the decision to go for a consumer or a workstation GPU, here are my recommendations starting with consumer GPUs:
Which (Consumer) Graphics Card ?
NVIDIA
| | | | |
| --- | --- | --- | --- |
| Name | Cores | vRAM | Speed |
| MX150 | 384 | 2GB-4GB | 1532 |
| MX250 | 384 | 2GB-4GB | 1582 |
| 1050 | 640 | 2GB-4GB | 1493 |
| 1050Ti | 768 | 4GB | 1620 |
| 1650 | 1024 | 4GB | 1560 |
| 1060 | 1280 | 6GB | 1670 |
| 1660 Ti | 1536 | 6GB | 1590 |
| 1070 | 2048 | 8GB | 1645 |
| 1070Ti | | | |
| 1080 | 2560 | 8GB | 1733 |
| 1080Ti | 3584 | 11GB | 1600 |
| 2060 | 1,920 | 6GB | 1680MHz |
| 2060 Super | 2,176 | 8GB | 1650 MHz |
| 2070 | 2304 | 8GB | 1620 MHz |
| 2070 Super | 2560 | 8GB | 1770 |
| 2080 | 2944 | 8GB | 1710 |
| 2080 Super | 3072 | 8GB | 1815 MHz |
| 2080 Ti | 4352 | 11GB | 1650 |
AMD
| | | | | |
| --- | --- | --- | --- | --- |
| Name | Shaders | vRAM | Speed | NVIDIA Equivalent |
| Radeon 610 | 320 | 2GB | 1030 | Intel UHD 620 |
| Pro RX 555X | 768 | 2GB | 855 | MX150/MX250 |
| RadeonRX 540 | 512 | 4GB | 1219 | ~950M |
| Radeon RX 550 | 640 | 4GB | 1287 – 1476 | +950M |
| Radeon RX 560X | 1024 | 4GB | 1172 – 1275 | 1050GTX |
| RX 580 | 1536 | 6GB | 1077 | ~1060GTX |
| RX5500M | 1408 | 8GB | 1327 – 1645 | ~1660Ti |
a)University Student: You can grab any of the green GPUs and you can even grab the cheapest if you're on a budget, you will be okay. Models won't go past 300 parts. 2GB of vRAM is enough.
b) Starting Engineer: At least an orange GPU. Radeon/NVIDIA don't make much difference, shaders or cores are pretty much the same ram is what will dictate perfomance more (4GB at least). If budget is not an issue grab any of the blue CPUs whichever is the cheapest but try to stay with 20th generation GPUs: RTX 2060 unless the 10th generation ones are on a deal.
c) Pro company engineer: Purple GPUs. Preferably the 2070/2080 Super non-max Q. This will ensure decent FPS with models in the thousands.
Which Workstation GPU?
| | | | | |
| --- | --- | --- | --- | --- |
| NVIDIA Quadro | Cores | Clock Speed(Hz) | vRAM(GB) | Equivalent |
| P500 | 256 | 1500 | 2 | MX150 |
| P600 | 384 | 1620 | 4 | MX150 |
| p520 | 384 | 1493 | 2 | MX150 |
| P620 | 512 | 1442 | 4 | MX150/1050 |
| P1000 | 512 | 1519 | 4 | 1050 |
| T1000 | 768 | 1495 | 4 | 1650- |
| P2000 | 768 | 1468 | 4 | 1050ti |
| T2000 | 1024 | 1785 | 4 | 1650/1660 |
| RTX 3000 | 1920 | 1380 | 6 | 2070- |
| RTX 4000 | 2560 | 1650 | 8 | 2070/2080 |
| RTX 5000 | 3072 | 1770 | 16 | 2080RTX |
From the table you can see that almost half of these GPUs are equivalent to "mid-range" and even low end cheap consumer NVIDIA GPUs. These workstation cards will perform a lot better in the "error" department and support more functions down the road(although giving you the same framerates and support the same model sizes as their equivalent consumer GPUs)
However, they're way too expensive for a student and I don't think it's worth opting for one unless you are a professional. So only working engineers and professionals should look at these cards and even then weight
Then, why buy a card a "high end" workstation gfx over regular workstation cards?
Certain applications within the Solidworks realm will require you to have one such as photorealistic rendering, animation and simulation post-processing (particularly CFD fluid flow post-processing, visualizing streamlines/particle flow, etc).
Another reason is that they are certified and tested by SolidWorks . This means that bugs have been reduced to a minimum, less crashes and also you'll get customer support for any errors or performance issues (if they ever happen).
Lastly, the vRAM, only workstation GPUs (only the RTX 5000 really) have monstrous amounts of vRAM so if you're going to deal with extremely large assemblies, you're going to need it.
NVIDIA vs AMD
There are AMD workstation GPUs. So which brand is better?
The choice really comes down to whether or not you'll run photo rendering with SOLIDWORKS Visualize.
This tool is not only limited to CPU usage to render but can also use your GPU – but it has to be a CUDA capable card. and that's NVIDIA.
AMD cards are not supported by visualize, it's that simple. Visualize will run, of course, but it will only use the CPU.

For GPU accelerated rendering, it needs CUDA (= nvidia cards).
Consumer Cards VS Workstation
If you are a student, starting with SolidWorks or on a tight budget , consumer or gaming GPU are the way to go and they're not that expensive.
Yeah, I know there is this deep fear that if you don't buy a "supported" workstation GPU you're not going to run SolidWorks. Its nonsense. Solidworks has been shown to work on consumer/gaming cards, don't believe me?
SOLIDWORKS now offers limited support GeForce series GPUs in special cases. As of this writing the new Microsoft Surface Book is the only laptop on it. This doesn't mean only the Surface Book can run SolidWorks but it just goes to shows you that you can run Solidworks on gaming machines.
A consumer GPU is more of an even better choice if:
– You are limited to Drafting/Modeling/Drawing (these do not need a high end dedicated GPU but more of a beefy CPU)
– You are rendering/simulating assemblys that do not exceed thousands of parts.
NOTES:
RealView will work with consumer/gaming cards by using RealHack.

Get as much vRAM as you can from "consumer GPUs" if you want to work with more visually complex models(larger patterns/textures).
Problems with your Graphics Card?
Most problems with GPUs (even w/ workstation cards) are actually caused by the fact that the driver installed is not compatible with SolidWorks.
The latest driver may not be the best driver – even if you download it from the manufacturer's website, so you may have to download an old driver version and that goes for workstation cards too.
Storage
Capacity
The storage capacity of +700$ laptops will never be an issue for Solidworks or your project files. They'll come with at least 1TB for HDDs and 256GB-512GB for SSDs.
The real issue is whether or not buying or upgrading to the latest SSD(Solid State Driver) is a good investment.
Storage Speed (Solid State Drives vs Hard Disk Drives)
Don't try to save money by buying 7200RPM HDDs(the fastest hard disk drives).
It would seem tempting to choose one because of the 1TB capacity, the "faster speed than 5400RPM" description and the price.
However, that's a bad move for nearly every modern software including CAD.
Solid State Drives (SSDs) are now a must for CAD work & they don't make computers as expensive as before. If you do find them expensive, then you can try and grab the slower version (SATA III) which is still many times faster than the fastest HDD (7200RPM)
HDD+SSD
If you are still bummed out by the low storage capacity of SSDs, you can have both types installed and virtually ALL laptops now allow you to upgrade your storage set up to this combo and in some cases they already have both installed.
Have the SSD will hold your operating system, SolidWorks and any files you are currently working on and use the HDD for files of long term storage and data retrieval.
SSDs on Solidworks Performance
Assembly Size
An SSD will decrease the time it takes to open/save assemblies. So If you do deal with very large assemblies, get the fastest: PCIe NVMe SDDs.
Medium sized assemblies,(>1000), either SATA III or PCIe NVMe SSDs is fine. Same "SSD" acceleration, if we can call it like that.
Low sized assembles(<300), not a very a subtantial speed increase but there is still an increase with any SSD.
Launching SolidWorks
Accoding to pudget systems benchmark studies on SolidWorks:
if you go for an HDD, Solidworks will take considerably long to load up the interfaces/files

The software has to wait for your hard disk drive to wake up if it's launching SolidWorks for the first time or if SolidWorks has gone to iddle mode(that is, unused for~20 min) before it can access the program files which can take several seconds (~10sec). All of these issues are also eliminated with SSDs.
It's the difference between your computer taking 30-40 seconds and 10-13 seconds to boot. Opening SolidWorks is a lot faster and saving data is on average 30% faster with an SSD vs. a mechanical HDD including opening/saving assemblies. That translates to a lot less time spent working in one week.
So, If you're a Pro dealing with large & complex models, there's no question: PCIe NVME SSDs.
If you are a student or working with low sized assemblies: grab any SSD.
Last Words

Remember it is always prudent to buy a more capable machine as there will be situations that will need a bit more increase in performance (if you want to finish your projects on time).
If you are a student whos already dealt with a few projetcts (and now know the size & complexity), however, the situation won't likely change much and these projects will keep with the same level through your curriculum. So your laptop doesn't really need to be future proof.