6 Best Laptops For SolidWorks 2023 (Certified & Stable)
The whole point of the best laptop for solidworks is to make the software stable and lagless as you viewport , simulate and part-model.
The hardware you need for this will depend on the size of your projects.
A small project (<100 part) is less likely to crash with most laptops that have a 2GB vRAM GPU.
But a large assembly (500+) is very prone to crash and definitely lag when viewporting if you don't have 6GB vRAM plus a 4.5GHz clock-speed CPU.
Take at the typical project of a student of solidworks: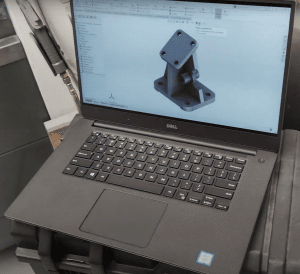 That could easily render and viewport fast enough on a consumer (gaming) laptop with a 2GB vRAM GPU (600 dollars).
On the other hand…
If you work for say an automobile company, #parts in such projects may step into the 1000s. This is where you invest on a laptop with as much as vRAM as you can get.
vRAM is where the assemblies are stored for you to keep modeling, rotating and simulating. The bigger the assembly , the more vRAM you'll need. The same can be said about clock speed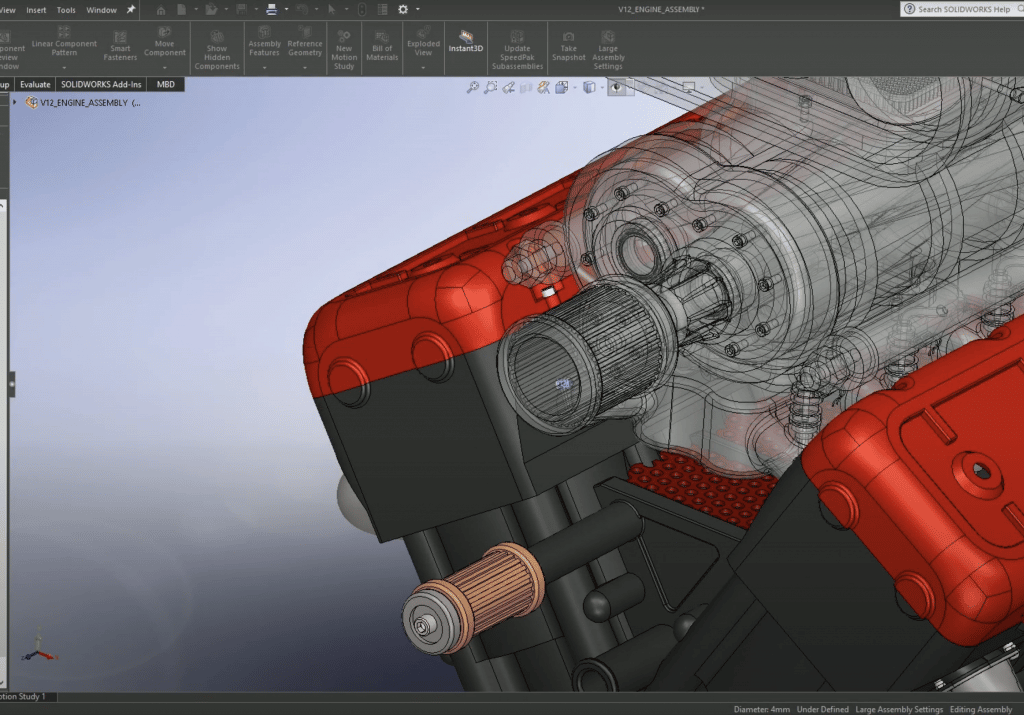 The problem is…
How do you get reliable information on exactly what hardware you will need for YOUR work? Three ways to do this:
Head over to the official website. If you've got the cash you can buy any of the certified certified workstation laptops

, they'll work wonders, the problem with those is that not only are they extremely expensive but they're OVERKILL for most people.

Ask people on reddit who have used the software before explicitly telling them the kind of stuff you plan on MODELING and what do you hope to do in the future with Solidworks too. The problem with reddit is that most will also preach workstation laptops.

Get advice from someone who has used Solidworks for a long time and has done so on several different rigs with varying degrees of assembly size.
Recommended Laptop Specs For Solidworks
In my company we have a lab and a personal laptop in the office, the lab gives me access to different rigs with different hardware and since my assemblies usually range from 100 to 1000 parts, this has naturally forced me to benchmark the software under different hardware configurations.
The following table is based on my experience with the software throughout the years, adapter to modern hardware:
Small 100-300
Large 500-1000+
Modeling & Drawing
Simulation & Rendering
Modeling & Drawing
Simulation & Rendering
GPU

MX450

MX450, 1650GTX, 3050Ti

(4GB vRAM)

RTX 3060, 3070, 3080Ti




Quadro RTX A3000, A2000, A5000

CPU

12th gen Core i3 or 6th gen Ryzen 3

11th, 12th gen Core i5




5th, 6th gen Ryzen 5

Intel Core i7 H

11th gen 12th gen


Ryzen 7 H


5th 6th gen

Latest




Core i7 or Core i9




Ryzen 7 or Ryzen 9

RAM

8GB

16GB

16GB

32-64GB
[1] 500 parts = 3060RTX & A1000 (6GB vRAM). 1000 parts = 3070RTX & A2000. 1000+ parts: A5000 & 3080Ti
[2] A5X00 = A5000 , A5500 RTX (16GB vRAM)

This table is not very hardware specific (I will list specific models soon though for specific projects) but you cannot go wrong if you follow stick with my guideline, especially the GPU (Graphics card).
Q: Why do you separate Modeling and Rendering?
Because modeling is much less hardware demanding than rendering thus you can model, draw , design on a less powerful machine (a laptop), then render on a say a desktop or a cloud service.
Don't worry, all laptops that follow will be able to do both on the same machine, I was just trying to be as accurate as possible.
Top 6 Best Laptops for SolidWorks
Before we go over these laptops I want to make something clear. There's a HUGE line separating what a student and what a professional needs:
Student: Only needs a 4GB vRAM GPU (100-300 parts projects) and if in college, even a 650 dollar gaming laptop will suffice.
Professional: Pick a 6GB vRAM GPU as the bare bone minimum for large assemblies (1000 parts).
What about workstation laptops and GPUs?
Workstation GPUs offer 'more stability' over convential consumer GPUs when assemblies are very large but they are extremely expensive. Sometimes x3 times as much as laptops with consumer GPUs despite having the same amount of 'vRAM'
If you need as much stability as possible with the software due to complex and troublesome or big assemblies, then they are a worthy investment.
I will talk a bit more about in the last section and I will include three workstation laptops and add a few more tips.
I will with the start with most ideal laptop for both students and professionals, 90% of professionals should be happy with the first laptop and students should only buy it if they can afford it since it'll be somewhat overkill
---
The Best Laptop For SolidWorks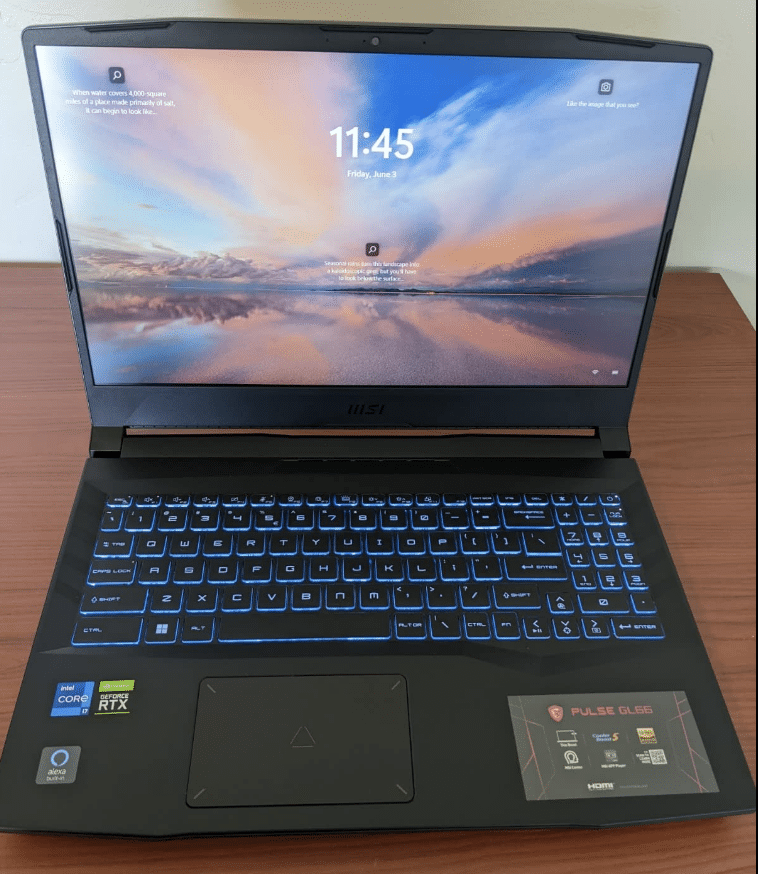 Core i7-12700H
16GB RAM DDR4
3070RTX 8GB vRAM (105W)
512GB PCIe NVMe SSD (Free Slot for upgrade)
15" IPS full HD 144Hz
4.96lbs
4 hours

Hardware: 3060RTX & 3070RTX
Every year I talk about a mid-range GPU being the most ideal for both students and MOST professionals. A mid-range GPU being the 3060RTX or any GPU with 6GB vRAM.
However, the release of the 3070Ti and 3080Ti to the market has done something wonderful in 2023 and that is reducing the price of 3070RTX (non-Ti) laptops to about the same price of 3060RTX. Thus this year I'm featuring a 3070RTX instead.
Now this 3070RTX is going to be OVERKILL for students or anyone getting started with Solidworks so please if you've got this far, jump to the next laptop: this 3070RTX is way way too much power for you.
Or you could go for a 3060RTX that's sort of cheap now as shown below:
Do note that the performance gain from a 3060RTX to a 3070RTX is not abysmal for most people UNLESS they're dealing with somewhat large models.
CPU: 12th Core i7 12700H
Unlike the typical 3060RTX laptop however this and a few other 3070RTX (See alternatives) have a 12th generation CPU, which not only do they have more clock speed but also better 'multi-core' performance, that is, the same clock speed is more evenly spread among the 'P' cores and that's actually what will speed up rendering the most , not the # cores (because its pretty much the same as 11th gen despite what the stats say) but the better multi-core efficiency.
Performance
Like I said, this is not a laptop I'd recommend to the beginners or those still in college or in engineering school. This is more of a work-tool for those working or soon to be working in the 3D CAD modeling department within a company.
As for assemblies, this much vRAM should handle up 1000 parts with smooth framerates on viewport. As an example check the following model below, although below 1000 parts, it's still quite big complex and this laptop will viewport and part model without sweat. Rendering and simulation may take up sometime (~5 minutes) but that's going to happen with every laptop and it would've been much worse with 3060RTX or 4GB vRAM GPUs with Core i5 CPUs.
RAM: 16GB vs 32GB
This laptop comes with 16GB DDR5 RAM out of the box and it should be plenty of RAM for most people. Now in the off-chance you either:
– Have to simulate a model with more than 1000 parts
– Need to render a lot of things under a short period of time
You will benefit somewhat from 32GB RAM and even 64GB RAM (although the latter will give you small gains).
This is a 'non-certified' laptop for solidworks nonetheless it works out just the same. See last section for more details. If you want the workstation equivalent check laptop #5 .
---
Budget Laptop for Solidworks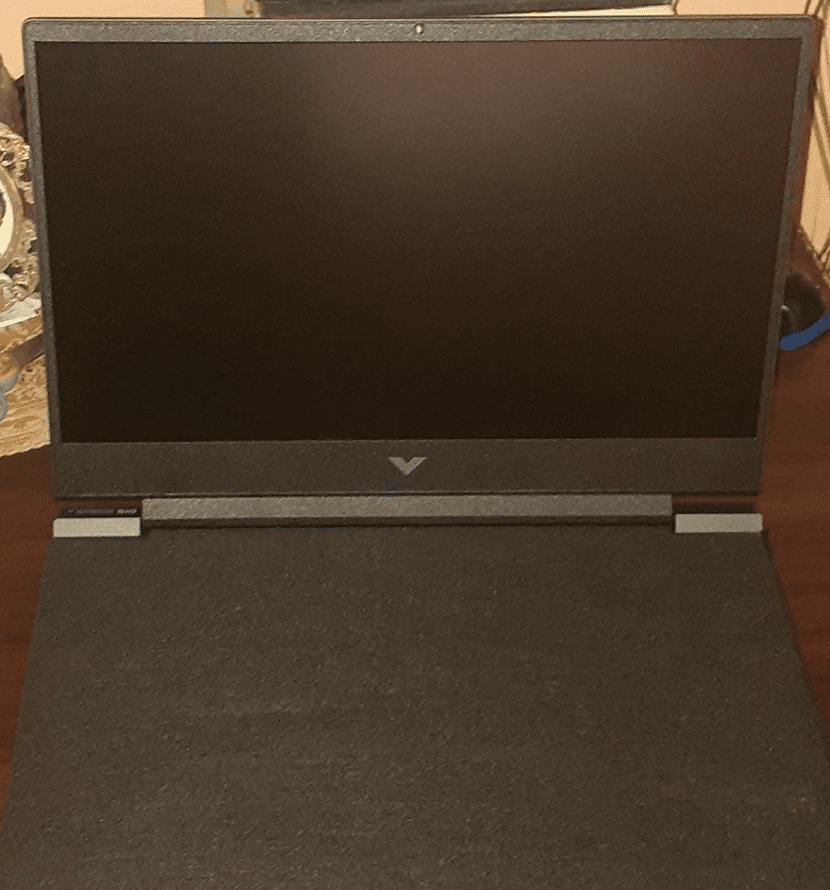 Core i5 12500H
8GB DDR4
3050Ti RTX (4GB vRAM)
512GB PCIe NVMe SSD
15.6" 60Hz Full HD IPS

5.04lbs
5 hours

This is a 4GB vRAM laptop suitable for those getting started. It's still slightly overkill for that. However, if you are a student and will work with SOLIDWORKS right after your done with classes but it will certainly do the job even a year into the industry.
Hardware
This laptop has a 3050TI RTX which has 4GB vRAM. You could also go for any of the 1650GTX 4GB vRAM Laptops and still get the same performance (more or less). Note that this laptop ALSO has a 12th generation CPU so it's going to have more of a bigger impact all across solidworks (perhaps not viewport) than a 4GB vRAM GPU with an 11th or 10th gen CPU.
On top of that, this laptop has a 512GB SSD. So upgrades are very unlikely to be necessary. The only upgrade you may want to do here is having RAM maxed out to 16GB RAM (this will reduce rendering times significantly).
Performance

Either the 1650GTX or 3050Ti will get you the same performance:

Before you try and buy something cheaper than a 1650GTX laptop.
What you have to understand here is that the so called 'cheaper' GPUs you've probably been suggested by reddit users: MX350, 1050Ti (2GB vRAM GPUs) are , as of 2023, almost as expensive as 4GB vRAM GPUs and they're much much slower. Though it is true, they are going to be enough for college projects and such but they will lag once you step outsid of school projects perhaps at an entry level job.
Q: I've heard some people ran SOLIDWORKS on integrated GPUs which cost much less is that true?
Integrated GPUs will get you through low assembly models (Up to 80ish) how they will still lag when using viewport, its not going to be pretty but it's still going to get you through those kind of projects. These are the ones that you usually see in engineering school and thats the only instance when they are useful for solidworks.
I advice you to at least buy a 4GB vRAM to get started with Solidworks, you don't want to play this min max game to see what you can get away with to spend less money as this will take a toll on productivity due to lag
---
Certified Laptop For SolidWorks – RTX A2000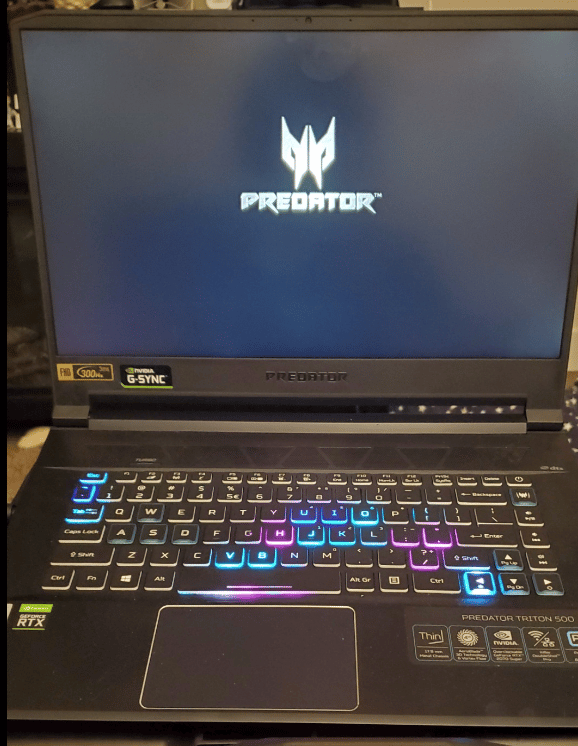 12th gen Core i9 12900H
32GB RAM DRR5
NVIDIA RTX 3080Ti 16GB vRAM
256GB-1TB NVMe PCIe SSD
16" WQXGA 2560 x 1600
5.29 lbs
2 hours

This laptop has the most powerful GPU & CPU found on non-workstation, aka, consumer-grade, laptops.
Hardware
As of 2023, the most powerful gaming GPU with the largest amount of vRAM is the 3080Ti. The 4000 RTX series have been released on desktops but they have not reached laptops yet and they should do so by early next year. Even if they do, I dont think it's worth the wait because those 4000RTX GPUs do not have more vRAM than the 3080Ti.
The 3080Ti has 16GB vRAM that's twice the amount of the 3070Ti and 3080RTX, it doesn't seem possible, at least in the foreseeable future that you'll get more vRAM out of a laptop GPU (in the case of desktops, you can stack GPUs on top of each other to get more vRAM and that's what the big big companies simulating extremely complex models do ~10 000 parts).
Performance

Now just how much difference can x2 8GB vRAM make for solidworks? Well if the 3070RTX can take a 1000 part model and viewport it at 60fps , then the 3080Ti can take 2000 parts and viewport through it at 60fps and 3000part models at lower framerates (30) and so on.
Whats more if you rely on PhotoRealistic renderers like Photoview360 then you're also going to get a significant performance gain because the 3080Ti has ~1500 more 'CUDA cores' than the 3070RTX.
Lastly, don't forget the fact that a 3080Ti is always paired with the most powerful 12th gen Core i7 or Core i9 and this is even a bigger performance enhancer than a high-end GPU as Solidworks (see last section) is more clock-frequency dependent than anything else for all instances of the 3d modeling process (only rendering is truly multi-threaded).
Now because this laptop is a gaming GPU , some features from solidworks will be disabled but those are niche-plugins more than anything. For more details, please see the last GPU section.
---
Quick Workstation GPU Lesson !
I talk a bit more in depth on what's the best way to look at workstation GPUs and where and WHEN exactly they become useful but I'll try to summarize it here.
Workstation GPUs only become better when they have the same 'vRAM' and '#Cores' than their gaming counterparts
It's also important you understand the relative performance of workstation GPUs so to make it easy I've made table where I tell you exactly the gaming GPU which it can be approximated to in terms of performance. That way, you'll know whether a workstation laptop with a workstation GPU is worth the price-tag they have on..
| | | | | |
| --- | --- | --- | --- | --- |
| Workstation GPU | Consumer Equivalent | Cores/Shaders | Clock Speed | vRAM |
| P500 | MX150- | 256 | 1519 | 2GB |
| P520 | MX150 | 384 | 1493 | 2GB |
| K2100M | GT 750M | 576 | 667 | 2GB |
| K3100 | 765M- | 768 | 706 | 4GB |
| P620 | MX250/1050 | 512 | 1442 | 4GB |
| M620M | 950M- | 512 | 1018 | 4GB |
| M1000M | 950M | 512 | 1072 | 4GB |
| Pro WX 3200 | RX 550 | 1082 | 640 | 4GB |
| M2000M | 950M/960M | 640 | 1197 | 4GB |
| M1200 | 960GTX | 640 | 1150 | 4GB |
| P1000 | 1050GTX | 512 | 1519 | 4GB |
| P2000 | 1050Ti | 768 | 1468 | 4GB |
| T2000 | 1650/1660Ti | 1024 | 1785 | 4GB |
| T1000 | 1650- | 768 | 1455 | 4GB |
| RTX 3000 | 2070RTX+ | 1280 | 1380 | 6GB |
| RTX 4000 | 2070/2080 | 2560 | 1560 | 8GB |
| RTX 5000 | 2080RTX+++ | 3072 | 1350 | 16GB |
| RTX A2000 | ~3050Ti | 2560 | 1200 | 4GB |
| RTX A3000 | ~3060RTX | 4096 | 1560 | 6GB |
| RTX A4000 | ~3070RTX | 5120 | 1560 | 8GB |
| RTX A5000 | ~3080RTX | 6144 | 1695 | 16GB |
| RTX A5500 | ~380Ti RTX | 7424 | — | 16GB |
We'll only go over recent and powerful workstation GPUs, the purple ones in the table. The rest are too weak thus they are not worth the extra-features when you have large assemblies that will lag due to poor vRAM.
---
Certified Workstation Laptop For SolidWorks – A3000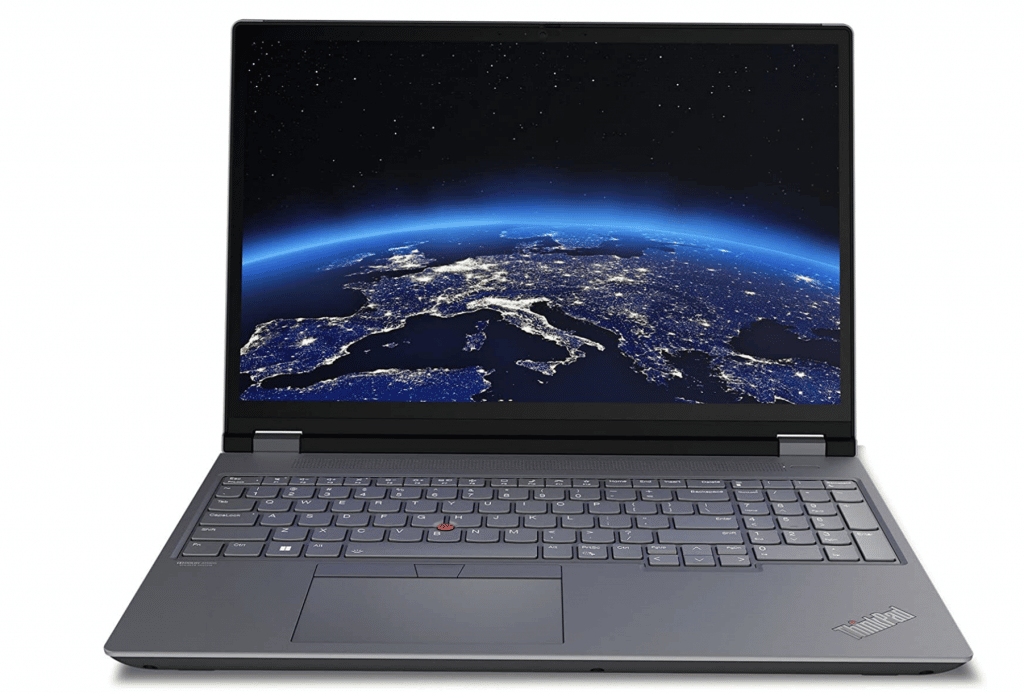 Intel Core i9-12900HX
128GB DDR5 RAM
NVIDIA RTX A2000
4TB NVMe SSD
16" full HD IPS Anti-Glare
6.50 lbs
2 hours

Hardware
RTX A2000 8GB vRAM
Not every workstation GPU you'll find online is recent. A lot of them are very very, in fact, most of them are very very old.
In fact, once you step out of the RTX family of workstation GPUs: A2000, A3000, A4000, A5000. They will be literally worse than gaming GPUs even down to the architecture as they no longer have the RTX architecture (see table above).
That's why I advice everyone to only buy RTX workstation GPUs and I usually encourage everyone to only buy the one with more vRAM: A5000 or A5500. Why? Because even the weaker sets: A2000, A3000 are x2 as expensive as gaming laptops that have GPUs with the same amount of vRAM.
Performance
Now this laptop has a A2000 but it only has 8GB vRAM (equivalent to the 3070RTX – first laptop on the list) and also the same amount of CUDA cores. This means it should be able to handle (on viewport) models in the 1000 part range but somewhat struggle at 2000-3000,etc.
So why choose it over the 3070RTX? Good question, that's exactly what I've been trying to tell you. But there's one instance where it becomes useful: all things being equal the A2000 will be able to handle higher part models (1500) a bit faster than the 3070RTX.
Also it will let you unlock a few more features (see last section).
Lastly, this laptop has a somewhat significantly faster CPU: Core i9 which has more clock speed and more cuda cores. I explain in the last section how this helps in every instance of solidworks (clock speed and cores) especially viewport and rendering so yes although they have the same vRAM, this one will still have the edge due to the better architecture of workstation GPUs and the Core i9.
---
Certified Laptop For Solidworks – RTX A3000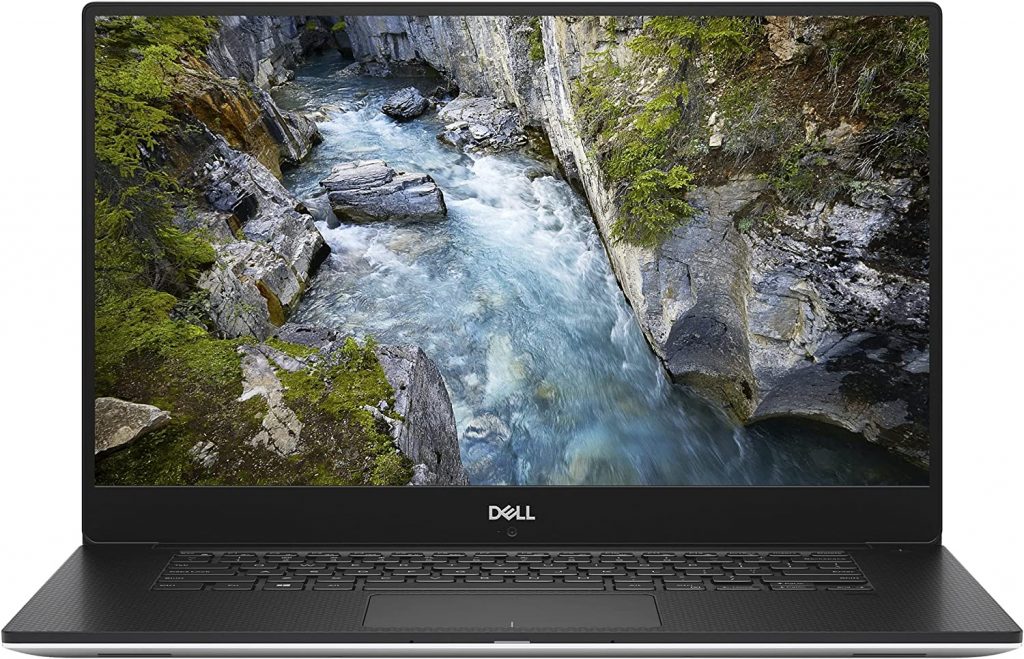 Core i7 12800H
32RAM DDR5 (Up to 64GB)
NVIDIA Quadro RTX A3000
512GB PCIe NVMe SSD
17" full HD IPS
8.18 lbs
2 hours

This laptop is about 400 dollars more expensive and it's one step above the RTX A2000 laptop (superseeded by the RTX A4000, RTX A5000 & RTX A5500):
Performance
The performance should be much higher than the RTX A2000 laptop due to the larger amount of vRAM despite having a slower CPU.
That truth is when it comes to working with very large models, viewport is the #1 factor behind performance and productivity, as rotating and part-adding or modeling , requires the use of viewport all the time and the higher the framerates (speed) at which you can rotate and navigate through your model the faster your workflow will be.
That's basically how vRAM helps here, the model , most of it, will be loaded into vRAM . So the more you have the easier it is for you solidworks to "lift the weight" think of vRAM as a bucket and your model as water.
The A3000 RTX should be able to handle viewport with high framerates up to 1500-2000 part models due to the extra 4GB vRAM.
Be sure to upgrade RAM to at least 32GB (all workstation support 64-128GB) too
---
Most Powerful Certified Workstation For Solidworks – RTX 5500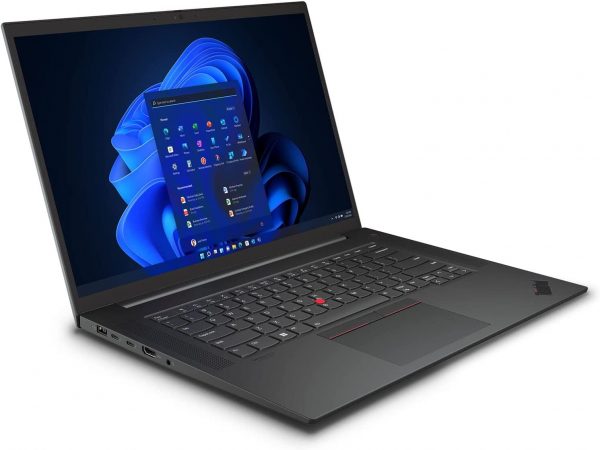 Core i9-12 900H
64GB DDR5
Nvidia Quadro RTX A5500 16GB
2TB SSD NVMe
16" 3840×2400
4.1 lbs
2 hours
Performance
The two most powerful RTX Workstation GPUs as of 2023 are the RTX A5000 & RTX A5500. Both of these graphics cards have the maximum amount of vRAM available on ALL laptops (including on 3080RTX & 3080TI laptops) which is 16GB vRAM.
The performance of the RTX 5000 is shown below:
Though the model used is quite simple compared to what it can truly handle (3000-4000 part models) on average, if you look at the task manager it's only using about 25% of the GPU's power.
RTX A5000 vs RTX A5500
For most purposes, there wont be much difference between the two GPUs since both of these have the same amount of vRAM. The latter though and the one featured here has more CUDA cores which is going to improve performance (though not significantly) when you use VISUALIZE, run a simulation and GPU-based rendering.
That's not the reason why you should pay a thousand dollars more for the RTX A5500 laptop though. It's the CPU , which again a core i9 from the 12th gen, pretty much the most powerful CPU on the laptop market as of 2023 and the fact it can also support 128GB of RAM!
When you buy this laptop you're basically MAXING OUT in ALL departments: GPU, Storage, CPU & RAM. Even the display is 4k which makes it easier to design and model due to the larger workspace area and canvas available that comes with higher resolution display.
Warning: Xeon CPUs
Now before we wrap it up, let me talk about a few models you may come across when you shop for RTX A5000 or RTX A5500 models;
Basically laptops with the following CPUs: Intel Xeon W-11855M or the Intel Xeon W-11955M .
For some reason, these CPUs can add up 500 or even 1000 dollars more to the total price or even more when you compare equivalent laptops (same GPUs).
These "XEON" CPUs are not going to be better than the Intel Core HK Core i9 CPUs from the same generation for modeling and designing purposes.
These MAY be more useful for the final part of the project rendering! But you will have to sacrifice, your workflow speed (though albeit slightly) for faster redenring.
---
Solidworks laptop Hardware Requirements
This section will be specially dedicated to Solidwork's hardware utilization. We'll go through the four major computer components (CPU, GPU, RAM & SSD) and how solidworks uses each of this for different functions: rendering, drawing, modeling, viewport, etc.
This information can be useful when you say you want to maximize performance when using viewport because you've got a super large model etc…or just to get the best bang for your buck when you shop for a laptop or computer for solidworks.
A few questions you must ask yourself before you read any computer guide on solidworks are:
How much CAE software and how many will I be using?

How large are the typical assemblies in my school or company?

Will I use thirdparty renders like keyshot?

How do my typical renderings look like?
The following is based on this solidwork performance guide here.
1. CPU
As you can see in the picture below, CPUs come with lots of features & charateristics.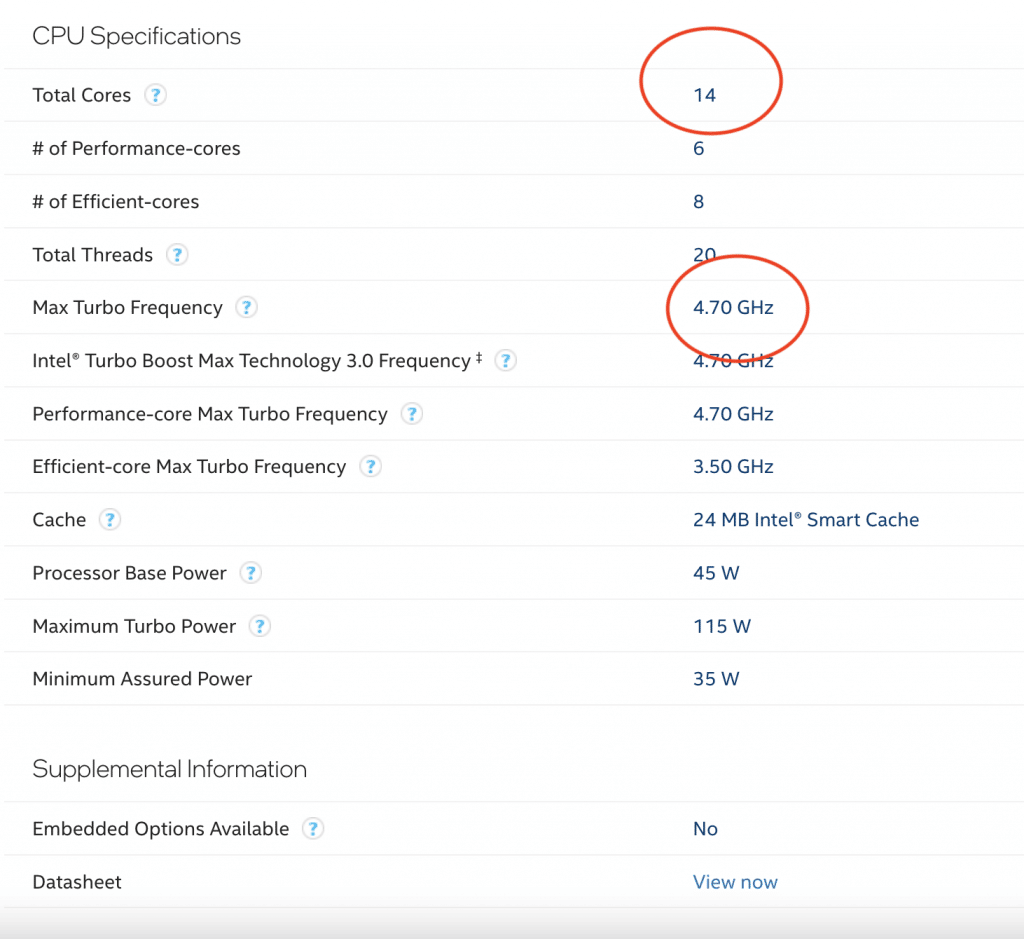 All specifications are pretty much irrelevant (for our purposes) except for max clock speed and #cores.
Cores: these are basically how many 'processing entities' you have in a CPU. Each is basically a separate person, the more you have, the faster the calculations will be carried out at least on some tasks. (Some calculations need to be done step by step thus they do not benefit from more 'processors')
Frequency: This measures how fast a processor can run calculations in GHz. Likewise, the faster the clock-frequency, the faster calculations will be run.
Clock Frequency vs Cores: Which one to focus on?
When you shop for a CPU, you may be inclinced to choose more cores right?
In an ideal world, # cores will speed up all instances of the software: rendering, viewport, drawing, functions and less loading bars and so on.
Unfortunately, that isn't the case. #Cores helps in some instances only. However, clock-frequency is always useful for every instance of Solidworks.
The reason for this is that Solidworks, like every 3D modeling application, uses parametric modeling . This basically means calculations have to be done step by step in the following instances: part modeling, opening & saving assemblies , most of the toolbar actions and viewport.
Step by step means you have to wait for the step before in order to calculate the next step, thus having more cores will not help jump to the next step because you still have to wait.
When are the #cores useful then?
The two most important are rendering and simulation. There's a somewhat useful performance gain when using working with multiple-sheet drawing.
SOLIDWORK simulation: the mechanics and physics behind moving parts in a simulation is multi-threaded (another word describing a multicore process).
Rendering: regardless of what plug-in, software and method of rendering you use (Ex: PhotoView360). Rendering will always be a multi-threaded process, the more cores you have the faster the rendering. The performance gains for rendering are multiplied each core is added though. So if 2 cores take 10 min to render something, 4 cores will take 5.
It is said that rendering has no performance limits, the more you have the less time it'll take. However, benchmarks by pudget systems have shown the oppossite, at 10 cores (20 threads) being the limit.
Most laptops have 8 cores (including the 12th generation which use some scheme to make you believe they have more) so this number is only relevant for desktops.
Recommended CPUs (Laptop) For Solidworks
Intel CPUs
| | | | |
| --- | --- | --- | --- |
| CPU | Base | Turbo | Cores |
| i3 8130U | 2.2 | 3.4 | 2 |
| i3 8145U | 2.1 | 3.9 | 2 |
| i3 10050G1 | 1.2 | 3.4 | 2 |
| i3 10100U | 2.1 | 4.1 | 2 |
| i3-1115G4 | 3 | 4.1 | 2 |
| i3-1215U | 3.3 | 4.4 | 2/4 |
| i5 8265U | 1.6 | 4.9 | 4 |
| i5 8250U | 1.6 | 3.4 | 4 |
| i5 1115G4 | 2.4 | 4.2 | 4 |
| i5 8300H | 2.3 | 4 | 4 |
| i7 8550U | 1.8 | 4 | 4 |
| i5 1235U | 3.3 | 4.4 | 10 |
| i7 1165G7 | 2.8 | 4.7 | 4 |
| i5 1235U | 3.3 | 4.4 | 2/8 |
| i5 1240P | 3.3 | 4.4 | 12 |
| i5- 9300H | 2.4 | 4.1 | 4 |
| i5- 10300H | 2.5 | 4.5 | 4 |
| i5-11300H | 2.6 | 4.4 | 4 |
| i5 11260H | 2.6 | 4.4 | 6 |
| i7 8750H | 2.2 | 4.1 | 6 |
| i5 12450H | 3.3 | 4.4 | 8 |
| i5 12500H | 3.3 | 4.5 | 8 |
| i7 9750H | 2.6 | 4.5 | 6 |
| i7 10750H | 2.6 | 5 | 8 |
| i7-11375H | 3.3 | 5 | 4 |
| i7 1260P | 3.4 | 4.7 | 12 |
| i7-11370H | 3.3 | 4.8 | 4 |
| i7-11800H | 3.3 | 5.0 | 6 |
| i9 8950K | 2.9 | 4.8 | 6 |
| i9 9900K | 3.6 | 5.1 | 8 |
| i9-11900H | 2.5 | 4.9 | 8 |
| i9 10890K | 2.4 | 5.3 | 8 |
| i9-11980HK | 3.3 | 5 | 8 |
| | | | |
| | | | |
| | | | |
*Also goes by the name of i9 12900H
AMD CPUs
| | | |
| --- | --- | --- |
| CPU | Max Speed | Cores(Threads) |
| Ryzen 9 6980HX | 5 | 8 – 16 |
| Ryzen 9 6900HS | | 8 – 16 |
| Ryzen 7 6800HS | 4.7 | 8 – 16 |
| Ryzen 7 6800H | 4.7 | 8 – 16 |
| Ryzen 9 5900HX | 4.6 | 8 – 16 |
| Ryzen 9 4800HS | 4.4 | 8 – 16 |
| Ryzen 7 5800H | 4.4 | 8.- 16 |
| Ryzen 7 4800H | 4.2 | 8 – 16 |
| Ryzen 5 5600H | 4.2 | 6 – 12 |
| Ryzen 5 4600H | 4.0 | 6 – 12 |
| Ryzen 5 3550H | 3.7 | 4 – 8 |
| Ryzen 5 3500U | 3.7 | 4 – 8 |
| Ryzen 3 5300U | 3.8 | 4 – 8 |
| Ryzen 3 4300U | 3.7 | 4 – 8 |
| Ryzen 3 3300U | 3.5 | 4 – 8 |
If most of your work in Solidworks consists of designing/drafting/drawing/modeling get the CPU w/ the highest clock speed.
Students
You're likely to spend most of your time designing and part modeling than rendering since you'll be still experimentin and learning the software before doing actual useful renderings. Thus if budget is an issue, favor clock speeds over #cores.
Core i5 as a minimum from any generation shown in the table

Professionals
Rendering & simulations of mechanical parts can get quite complex and some may even get up to 1000 parts. Thus you should be focusing on both: # cores and clock frequency. Starting with clock frequency if on a budget.
You want to grab the Core i7 / Ryzen 7 and Core i9 / Ryzen 9 on the list
2. RAM
Laptops may come with 4GB, 8GB, 16GB, 32GB and in some rare cases 64GB.
It is , however, not a concern since RAM is always upgradeable (unless you buy a very thin-ultrabook which is not easy to upgrade). This means that if you buy a laptop with 8GB RAM and you need 16GB, you just buy an additional RAM stick and have someone or yourself do the upgrade.
How much RAM do you need?
It depends on :
Size of assembly

Multi-sheet drawing or not

How many windows you use

What other software are you running in the background

Rendering
The two most important ones are: Size of Assembly & Rendering.
Size of assembly
RAM is another word for memory and your computer uses this memory to temporarily store your simulation. Thus the larger your simulation / model the more RAM you'll need, if you want you that to manipulate that model with buttery smooth performance (rotating, zooming, adding parts, etc). If you have a large mode, and low RAM, there's not going to be ERRORs, things are just going to be slower.
Small Assembly Sizes: 8GB
For simple parts & assemblies (less than 50) you only need 8GB RAM.
Large Assembly Sizes +16GB
The moment you step into 100s parts you will lag unless you get 16GB. If you regularly run data heavy simulations, lots of RAM is also a requirement.
If you have multiple models open (files) and then decide to open another one but the system runs out of RAM, the system will use your storage drive as 'emergency RAM', once it does this you will lag massively. This is called hard-drive caching and this is exactly what you want to avoid b.
RAM vs Size of Models
| | | |
| --- | --- | --- |
| 8GB | Entry Level | Simple parts, small assemblies, single page drawings |
| 16GB | Midrange | Complex parts, larger assemblies, multi-sheet drawings |
| 24-32GB | High End | Very complex parts, very large assemblies, |
| 64GB | Extreme | All of the above with the addition of very complex simulations |
RAM vs File Size
Another way to look at it is from a filesize standpoint. Larger data files mean more complex simulations after all.
| | | | |
| --- | --- | --- | --- |
| Assembly size | <500MB | 500MB-1.25GB | 1.25GB-3GB |
| Minimum RAM capacity | 8-16GB | 32GB* | 64GB* |
*You can install large file sizes with insufficient RAM okay, it's really a case by case situation. So don't get alarmed if you think not getting 64GB will mean you have wasted a lot of moeny. There are things that can mitigate the effect of low ram: getting rid of errors, speedpak & activating large assembly mode to name a few.
3. GPU (Graphics Card)
You may have heard a variation of the following quote:
(Choosing a laptop with) unsupported (or undersupported) video cards can be disastrous and it is one of the most common causes of slowdowns and crashes in the software—and this card cannot be removed and replaced
Only the last part is true…you cannot remove or replace the graphics part. But the first part is balooney, solidworks supported all video cards including consumer gaming cards, not just workstation cards.
Certified vs Non-Certified GPUs
Whether a GPU is 'certified' or not by Solidworks is meaningless. There's one different though between the two and that is that the certified cards 'workstation' GPUs will never give you any errors which are bound to happen more often as your assemblies get bigger and bigger (the complexitiy behind the physics equations here get more and more dependent on the floating-point architecture of workstation GPUs)
However….
Although there may be some errors popping up, it doesn't mean you won't be able to move forward with your project. All of these errors are not going to crash the software, you just click OK and move on.
Now…
Im not saying everyone should favor gaming GPUs over certified 'workstation' GPUs but chances are you don't fall into the category where workstation GPUs are a must…at least now. If you were, you would not be reading this post, trust me.
My advice is to get started with a gaming GPU with as much vRAM as you can afford and only move on to workstation GPUs if you are not happy. If you're a beginner or intermediate with Solidworks, you won't find workstation GPUs useful. If you're a professional, you won't be wasting money if the gaming GPU does not work for you as workstation laptops are several several times more expensive
NVIDIA
| | | | |
| --- | --- | --- | --- |
| Name | Cores | vRAM | Speed |
| MX150 | 384 | 2GB-4GB | 1532 |
| MX250 | 384 | 2GB-4GB | 1582 |
| 1050 | 640 | 2GB-4GB | 1493 |
| 1050Ti | 768 | 4GB | 1620 |
| 1650 | 1024 | 4GB | 1560 |
| 1060 | 1280 | 6GB | 1670 |
| 1660 Ti | 1536 | 6GB | 1590 |
| 1070 | 2048 | 8GB | 1645 |
| 1080 | 2560 | 8GB | 1733 |
| 2060 | 1,920 | 6GB | 1680MHz |
| 2070 | 2304 | 8GB | 1620 MHz |
| 2080 | 2944 | 8GB | 1710 |
| 2080 Ti | 4352 | 11GB | 1650 |
| 3060 | 3840 | 6GB | 1702 |
| 3070 | 5120 | 8GB | 1620 |
| 3080 | 6144 | 8GB | 1710 |
| 3080Ti | 7424 | 16GB | 1590 |
AMD
| | | | | |
| --- | --- | --- | --- | --- |
| Name | Shaders | vRAM | Speed | NVIDIA Equivalent |
| Radeon 610 | 320 | 2GB | 1030 | Intel UHD 620 |
| Pro RX 555X | 768 | 2GB | 855 | MX150/MX250 |
| RadeonRX 540 | 512 | 4GB | 1219 | ~950M |
| Radeon RX 550 | 640 | 4GB | 1287 – 1476 | +950M |
| Radeon RX 560X | 1024 | 4GB | 1172 – 1275 | 1050GTX |
| RX 580 | 1536 | 6GB | 1077 | ~1060GTX |
| RX 5500M | 1408 | 8GB | 1327 – 1645 | ~1660Ti |
| RX 6700M | 2304 | 10GB | 1792 | ~3060RTX |
| RX 6800M | 2560 | 12GB | 2116 – 2300 | ~3070RTX++ |
a)University Student: 2GB vRAM GPUs will suffice. They're the ones labeled with green. Projects are usually in the 100 parts or less and if they go higher, 2GB vRAM GPUs will still work. Since 2GB vRAM GPUs cost just as much as 4GB vRAM, aim for latter.
Ex: MX450 min, 1650GTX max.
b) Engineer: You want to grab at least a 4GB vRAM dGPU with 6GB vRAM dGPU being the ideal choice. If budget is an issue, you can try and grab the older generation GPUs but remember to keep the same amount of vRAM.
Ex: 2060RTX instead of 3060RTX.
c) Pro company engineer: Purple GPUs. Preferably the 2070/2080 Super non-max Q. This will ensure decent FPS with models in the thousands.
Workstation GPUs: Warning!
Now not every workstation card will be better than a gaming GPU and this is a very important point because most people see a workstation card and they just throw money at the seller thinking they found gold when in reality they could be weaker than a laptop with a GPU that's 3x cheaper.
Use the following table to get a rough idea where a workstation GPU sits relative to a gaming GPU.
| | | | | |
| --- | --- | --- | --- | --- |
| NVIDIA Quadro | Cores | Clock Speed(Hz) | vRAM(GB) | Equivalent |
| P500 | 256 | 1500 | 2 | MX150 |
| P600 | 384 | 1620 | 4 | MX150 |
| p520 | 384 | 1493 | 2 | MX150 |
| P620 | 512 | 1442 | 4 | MX150/1050 |
| P1000 | 512 | 1519 | 4 | 1050 |
| T1000 | 768 | 1495 | 4 | 1650- |
| P2000 | 768 | 1468 | 4 | 1050ti |
| T2000 | 1024 | 1785 | 4 | 1650/1660 |
| RTX 3000 | 1920 | 1380 | 6 | 2070- |
| RTX 4000 | 2560 | 1650 | 8 | 2070/2080 |
| RTX 5000 | 3072 | 1770 | 16 | 2080RTX |
| TX A2000 | 2560 | 1200 | 4 | ~3050Ti |
| RTX A3000 | 4096 | 1560 | 6 | ~3060RTX |
| RTX A4000 | 5120 | 1560 | 8 | ~3070RTX |
| RTX A5000 | 6144 | 1695 | 16 | ~3080RTX |
| RTX A5500 | 7424 | 1695 | 16 | ~3080Ti RTX |
From the table you can see that there's not a single workstation GPU that has more vRAM or more 'CUDA cores' than a gaming GPU. The former is used to fit in bigger mechanical simulations and the latter is to accelerate rendering (somewhat).
Thus it is pointless to go for a workstation GPU with low vRAM & CUDA cores as you can get a gaming GPU with way more vRAM & CUDA Cores at a much cheaper price
When to buy a workstation GPU?
Again, the only instance you should consider a workstation GPU is when you want to max out on vRAM and CUDA cores, basically a point where it becomes almost equal or slightly below the most powerful gaming GPU. That way you'll have a much greater chance of reducing errors and bugs than a gaming GPU.
It is hard to grasp why but think about having two buckets of equal size, once both of them are full, one of them may be more steady to avoid any dripping of the water (the water would be your model and the bucket will be your GPU).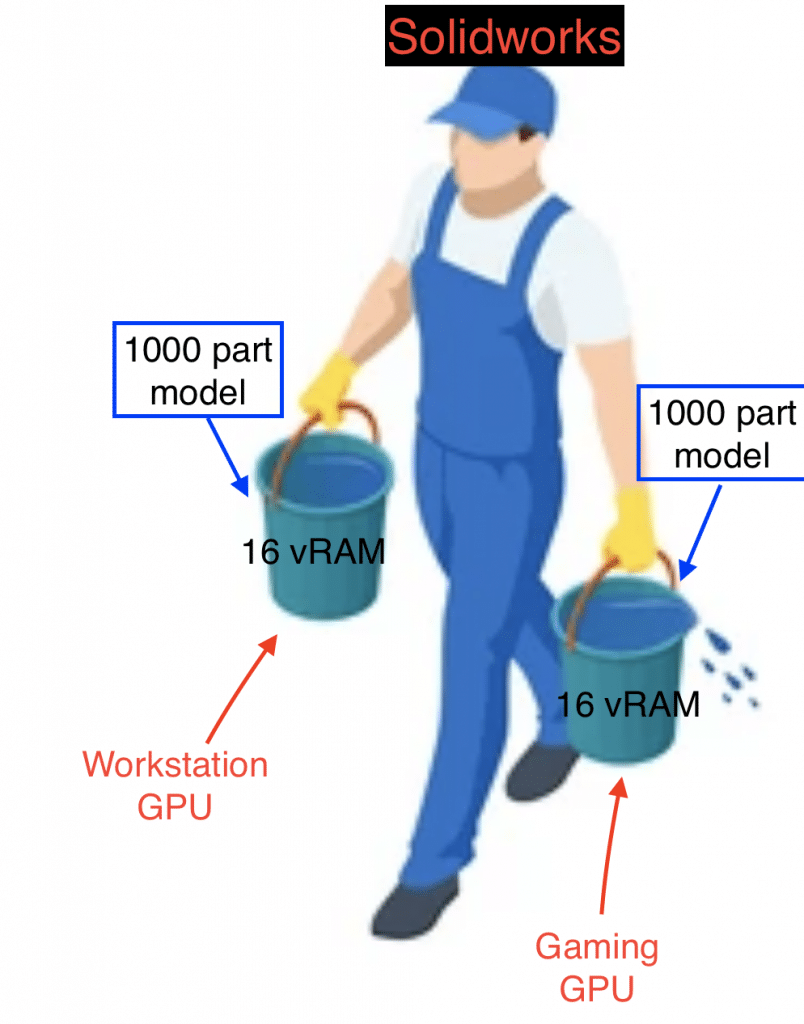 Besides the example above, they're also more useful in the following specific instances of Solidworks, where all things being equal (vRAM, CUDA Cores), they will get you some , albeti small, performance gains.
Photorealistic rendering

Animation

Simulation post-processing (particularly CFD fluid flow post-processing, visualizing streamlines/particle flow, etc).
NVIDIA vs AMD?
NVIDIA is slightly better for rendering specially for photo rendering with SOLIDWORKS Visualize. I know I said rendering is a CPU-task but some particular renderers like are GPU-dependent too, that is, the more CUDA cores it has, the faster it'll render.
AMD GPUs are not supported by Visualize. If you buy a laptop that has an AMD GPU, it doesn't mean you won't be able to use Visualize but the somewhat significant performance gains you would get from a GPU will be gone.
Last tips:
RealView will work with ANY GPU as long as you use RealHack.

Whether you get a workstation or gaming GPU, aim , within your budget, for whichever has more 'vRAM'.

If you have any problems with your GPU. just update the drivers or try a different set of drivers that's more compatible with Solidworks

Sometimes that may mean to download an older version of a driver.

This is mostly an issue for older generation GPUs (9th, 10th).

It is rarely an issue with modern (RTX) GPUs such as the ones found in the laptops above.
4. Storage
Storages come into two types : SSD (Solid State Drive) vs Hard Disk Drive(Hard Disk Drive).
Solid state drives are universal on laptops these days so we'll mostly focus on that. HDDs are almost non-existent on laptops unless you buy much much older rigs due to budget constraints. E
Storage Speed: SSD is fastest
Even if you do end up with an HDD (Hard Disk Drive) as your 'main drive', you ought get rid of it because Solidworks will be somewhat slow (at the time of launching, opening and saving files) with anything having to do with read/writing data.
You must read my post and install an SSD if that is the case.
HDD+SSD
There's one scenario where HDDs become useful and that is when you need extra storage (since most SSDs have low storage unless you pay a lot more money or unless you buy a high-end laptop).
You can install both an HDD + the default SSD and use the SSD for every file or program that you use on a regular basis : Windows, Solidworks, files, projects and the HDD for everything you are not currently using.
SSDs vs Solidworks Performance
There's a few different types of SSDs at least on desktops. On laptops there two: SATA III SSDs and PCIe NVMe SSDs. The difference is usually insignificant..however.
Assembly Size
For very large assemblies, PCIe NVMe SDDs make a significant difference.
Medium sized assemblies,(>1000). No difference so either SATA III or PCIe NVMe SSDs .
Low sized assembles(<300), not much performance gain from either. Still you must get an SSD over an HDD for quick fast launch.
Launching SolidWorks
Speaking of launching.
According to pudget systems benchmark studies on SolidWorks:
HDDs will take a much longer time to load interface tools, toolbars and solidworks too.

When launching solidworks, the software has to wait for HDDs to 'wake up' which places additional loading times.

When you go iddle with the software, it also has to wait for the HDD to 'wake up'

This usually takes 10 sec .

All these issues are eliminated once you get a SSD.
Since you're going to open and close the software constantly, boot up the machine constantly over the course of weeks, all these seconds may add to hours. Remember that.
Comments?
If you have any questions or suggestions or something just isn't very clear to you , please leave a comment below and I will be sure to get back to you and update the post accordingly .
Author Profile
I am physicist and electrical engineer. My knowledge in computer software and hardware stems for my years spent doing research in optics and photonics devices and running simulations through various programming languages. My goal was to work for the quantum computing research team at IBM but Im now working with Astrophysical Simulations through Python. Most of the science related posts are written by me, the rest have different authors but I edited the final versions to fit the site's format.