5 Best Gaming Laptops Under $900 in 2023 ( RTX Series)
If you browse the web for the best gaming laptop under 900 , you'll find all sorts of different CPU & GPUs. 
And if you look long enough, you can find 12th generation Intel CPUs, 6th gen Ryzen CPUs and even 6GB vRAM GPUs such as the 1660Ti, 2060RTX & 3060RTX.
Remember…
You are NOT limited to the usual 4GB vRAM GPUs found on laptops under 700 . Ex: 3050Ti 4GB vRAM . Unless of course you want a 3050Ti laptop with extra features (bigger display, bigger resolution, faster CPU, etc).
As of 2023…
I would say a budget near 900 dollars can get you a 4GB vRAM GPU & 12th gen Intel CPU with a 144Hz display as a BARE MINIMUM.
If you are lucky…
Or If you can up your budget a little, you can get a 6GB vRAM GPU (3060RTX) but it will usually run at a lower wattage 85W out of130W.
Nonetheless, the extra vRAM will let you play games at 1440p with decent framerates.
On the other hand,
4GB vRAM GPUs (3050Ti) will limit gaming to 1080p but they will still output 60-80 fps even on the most graphically demanding games like Call of Duty, The Witcher 3, Final Fantasy, GTA, etc, these numbers are good enough to be sort of competitive.
Recommended Specs For Gaming Laptops Under 900
Before we get down to the 5 best gaming laptops under 900 as of 2023, let's go over the hardware you'll FIND, DEMAND and avoid under $900.
GPU
1050Ti: Very obsolete and if you find one pay no more than $550.
1650: FHD gaming usually ~60 fps at high settings. Acceptable prices are 550-700 dollars. No more.
3050Ti: Most common GPU found in the 700-900 dollar range. It'll bump up framerates to 80fps on high settings but not useful for 2k or 4k resolution gaming.
3060RTX: This is NOT rare to find under 900 dollars. The problem is they usually run at low TDP (85W/130W) although limited, they still output significant more framerates than 3050Ti laptops AND they unlock 2k gaming too.
Other GPUs:
1660Ti: This is slightly faster than the 3050Ti and has more vRAM. 2k gamign is playable but rare to find under 900. 
2060RTX: Not much different from the 1660Ti. It has 6GB vRAM so it's a better option than the 3050Ti.
New! AMD Radeon RX 5500M: Performance's between the 1660Ti Max-Q and the 1660Ti.
GPUs under $900 to stay away from: 940MX, MX150, MX230, MX250, MX350, 1050 (2GB), 1050(3GB),1050(4GB)  AMD Radeon 540.
CPU
For gaming purposes, higher clock speed means higher framerates. # Cores is useless for gaming.
According to benchmark, clock speed performance of CPUs under 900 is:
Core i7 12700H>AMD Ryzen  6 6800H>Core i7 11800H>AMD Ryzen 7 5800HS>AMD Ryzen 7 4800HS> Core i7 11370H>Ryzen 5 6600H>Core i5 12500H>AMD Ryzen  5 5600H> Core i5 11300H > AMD Ryzen 5 4600 = Core i5 10300
CPU performance of Core i7 & Ryzen 7 will depend on other factors like cooling & power supply,etc.
Only buy laptops with the CPUs listed above. "U" low voltage CPUs will reduce framerates dramatically.
RAM
8GB: Universal on gaming laptops. This is enough for gaming but you can squeeze 5-10 fps if you upgrade to 16GB.
16GB: This is today's standard for gaming. The reason why it improves framerates is because it gives you extra RAM for anything else that may be running in the background. Not common on gaming laptops unless you step into +900 dollar laptops, doing the upgrade is easy though as shown here: How to Upgrade RAM On Laptop.
Dual-Channeled:  If you do the upgrade in dual-channel mode: both sticks same size & type. You can squeeze 5-30 fps depending on the game & settings. More info here: Dual-channel RAM for gaming. Note that there are VERY VERY few laptops that are dual-channeled out of the box.
SSD
PCIe 4.0 NVMe: This is the fastest and latest SSD on laptops but it doesn't help with framerates or graphics. All it does is launch the game/loading bars a few milliseconds faster.  
512GB SSD: Instead of worrying about SSD type, you should be looking out for storage size. SSDs usually come with low storage and unless you get a 512GB (or upgrade your laptop) you'll only be able to isntall a couple of AAA games like WoW, CoD & Fortnite. 512GB will let you install 8-10 AAA games!
Most 900 dollar laptops SHOULD have  512GB.
Display
IPS FHD 60Hz: Most common display set up on gaming laptops between 600-900 dollars.
QHD: There are a few laptops under 900 with QHD resolution but they usually come with no dedicated graphics card.
120-144Hz: A gaming laptop under 900 should at least have 120Hz refresh rates. Do not settle for less unless you're spending 600-750 dollars.
240Hz-360Hz: Not gonna find them under 900!
Top 5 Best Gaming Laptops Under $900
I have listed more laptops in the last section and updated the document where I compare the specs and prices in a sheet. The following five laptops are the fastest laptop taken from that list. These laptops will either have a 3060RTX, 3050Ti or a 1660Ti.
I will start with the gaming laptop under 900 that has the best hardware/money ratio and the most powerful GPU+CPU combo. Then go over cheaper models that sell for as low as 750 dollars.
Note that the CPU is not as important as the GPU so I may include older generation CPUs.
Each review has a link to a youtube video where a laptop with the same GPU+CPU set up is benchmarked through several games, expect FPS on yours to be lower because those benchmarks usually have 16GB RAM and have been dual-channeled.
Let's start with the hottest laptop under $900(actually way under 900 with hardware worth well nearly 900).
---
Best Gaming Laptop Under 900 – 3050Ti 144Hz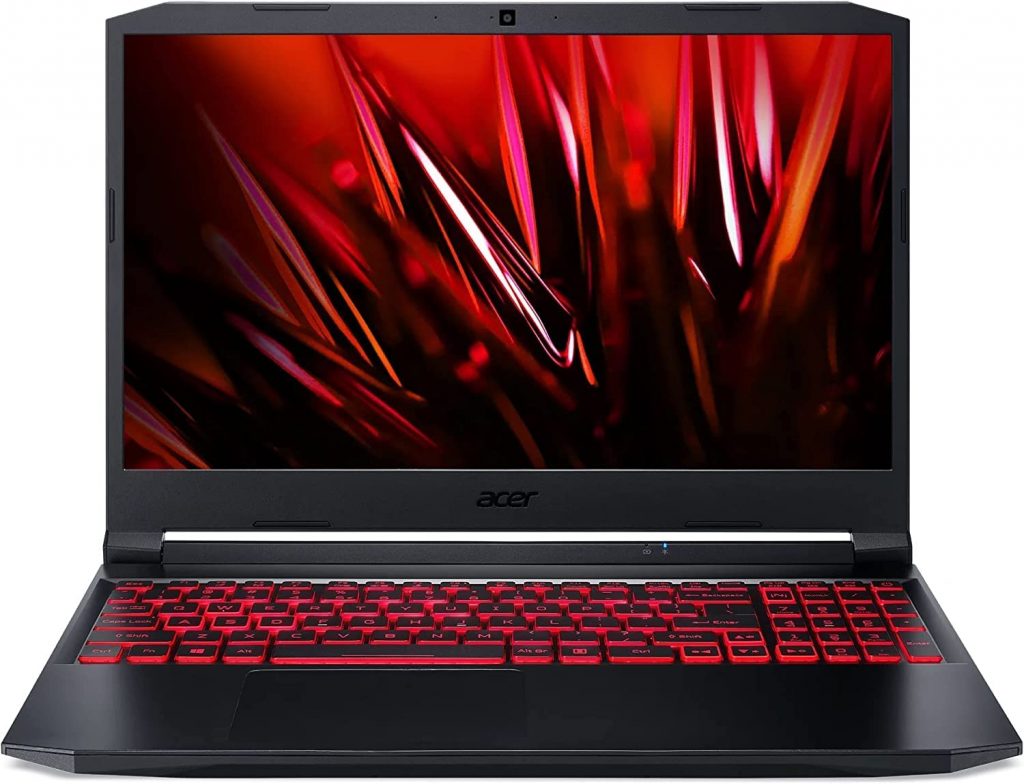 Ryzen 5 5600H
16GB DDR4
  RTX 3060 (95W) 6GB vRAM
512GB PCIe SSD
15 " 144Hz Full HD IPS

4.1lbs
3 hours

If this laptop runs out of stock. Check this alternative
A budget around 900 dolalrs will get you a 3060RTX with either a AMD Ryzen 5 5600H or a Core i5 10300H.
No Core i7 or Ryzen 7s and as you can see in the table below, no 11th generation Intel CPU and definitely no 12th generation CPU with a 3060RTX, that is. You may find better CPUs by the end of the year though as the Ryzen 6th generation CPUs just recently came out (for laptops) and they're more likely than Intel to lower prices.
We'll go over a few of these laptops specifically in the next reviews.
Now…
While it may seem your choice comes down to choosing either a Core i5 10500H or a Ryzen 5 5600H (with a 3060RTX), there's a hidden factor that has a bigger impact on framerates and that is GPU wattage, you can read about it here: What is GPU TDP?
We'll talk about the performance difference between AMD Ryzen 5 5600H and Core i5 10500H first.
CPU: AMD Ryzen 5 5600H vs Core i5 10500H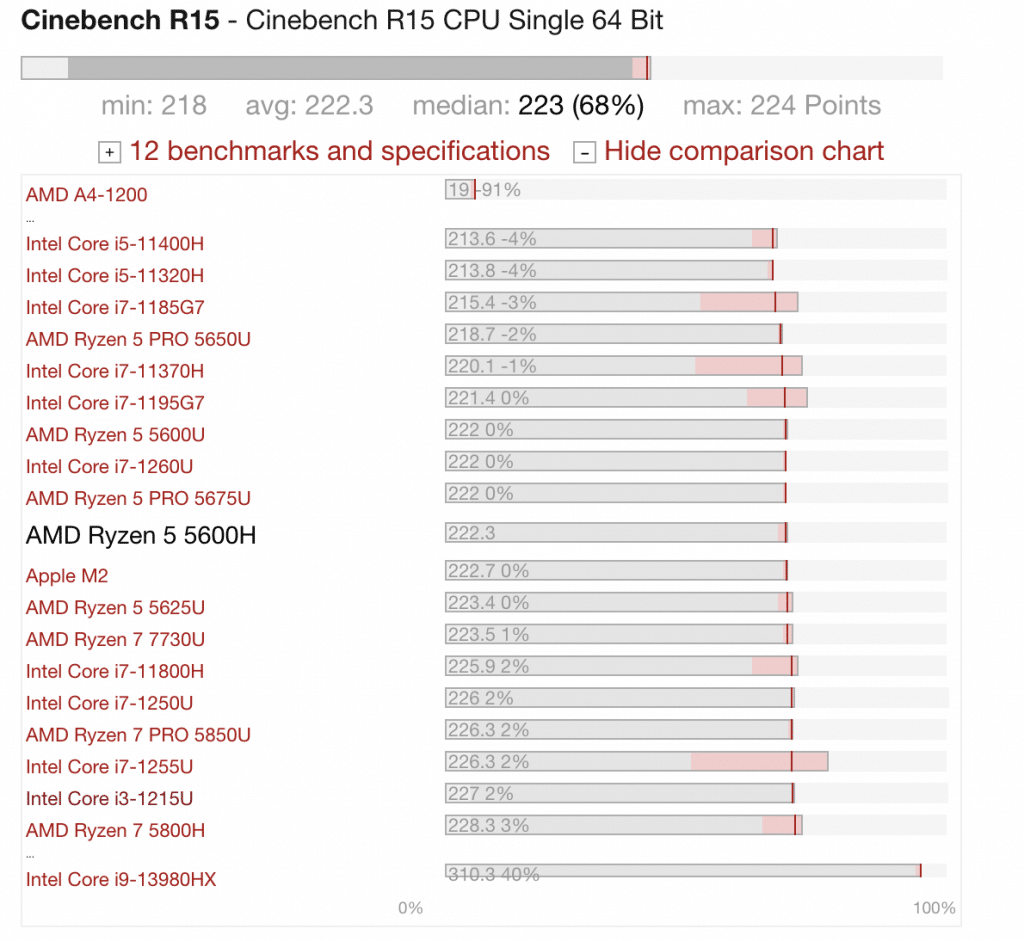 The graph above shows you the single-clock performance of the AMD Ryzen 5 5600H vs the Core i5 10500H.
There's no laptop with a better bang for the buck. 144Hz displays will usually bump the price to at least $900 and 3050Ti GPUs will get the price up into the $850 at the very list. So why is Acer selling it for 791? The CPU.
The CPU is not slow per se but it's two generations behind (We are approaching the 12th) so it's quite cheap to buy right now.
As you add more CPU power to a 3050Ti, you'll get higher framerates (+5-10 fps everytime you go up one step in the CPU scale). The choice is up to you. For $780, ANY gamer will tell you it's a deal.
GPU: 3060RTX 95W 6GB vRAM
All 3060RTX Laptop GPUs have 6GB vRAM and this unlocks gaming at QHD and sometimes UHD (depending on the game) so if you're after QHD gaming then you can pick ANY 3060RTX laptop out of the table (you can afford). 
However, 3060RTX , if you read my article, come with different TDPs, ranging from 75W to 130W. The higher the TGP or wattage, the higher the framerates at a given resolution. 
You are not going to find 3060RTX GPUs under 900 with more than 95W, this is as good as it's going to get. 130W 3060RTX GPUs start around 1300 dollars or so.
The video above clearly shows the 95W 3060RTX can run pretty much every game at very high or epic settings with frameraets going past 80 fps at FHD. Please keep this in mind when we go over the next laptop whichi has a lower TGP.
---
Best Gaming Laptop Under 900 – 120Hz 3050Ti
Core i5 10500H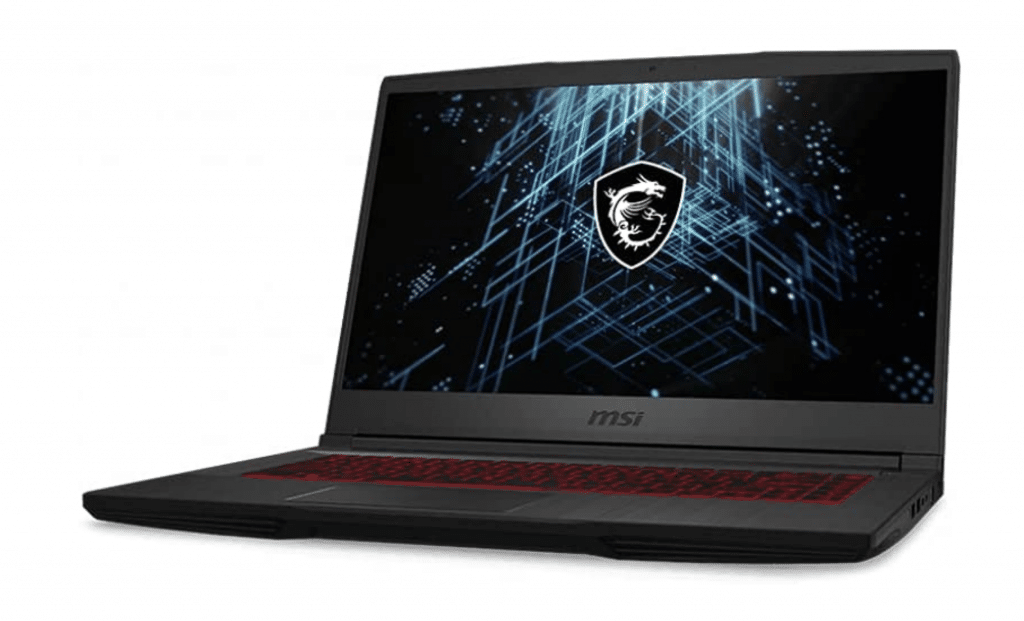 8GB DDR4 
  3060RTX 75W
512GB PCIe NVMe SSD 
15" 144Hz Full HD

4.96lbs
5 hours

This laptop should be your second choice if all Acer Nitros or any laptop with a 95W 3060RTX runs out of stock.
This model is going to be weaker for two reasons, the CPU which as we talked about before is slower than the AMD Ryzen 5 5600H but that's only a 5 fps difference or so.
GPU: 3060RTX 75W (Overclockable)
What will take a toll on performance is the laptop's GPU TDP which is 75W. However, it is overcloable? What do I mean by that? Im trying to say that you can 'overclock' or 'increase' the laptop's GPU TDP manually. There's a cool tutorial in the video down below:
The video above is not the same laptop but it gives you a general idea of this works. You usually can do this through MSI's software for GPU control located in the lower right corner of the screen or you may have to install it. Worst comes to worst, you can do it through the BIOS. Though I'd not recommend doing the latter as temperatures may be too high for the laptop's design. (If you have to do it through the BIOS it means that laptop's less efficient at handling temperatures thus you may have to buy a really good cooling pad).
Gaming Performance: 3060RTX  (75W)
Anyways, that's all assuming you're nitty picky about FPS. The 3060RTX 75W is plenty fast and a lot faster than the 3050Ti, you can play games at QHD too you'll just have lower framerates. Check the video down below to see the difference between 75W and 95W.
Easily hits 60fps on ultra settings and you will only get about 10-15 more fps with a 95W fps.
There's obviously advantages at lowering a GPU's TDP including more battery and a longer lifespan and less need to watch out for temperatures. I personally play at 75W on my 3050Ti because it is a 15 inch laptop (smaller means less space which makes it easier to overheat).  If you want a 130W 3060RTX GPU on a laptop, or even a 110W be sure you get it on a 16" or 17" otherwise running at those wattages all the time will put your laptop's GPU and CPU at risk due to constant high temperatures brought by smaller laptops.
---
Best Gaming Laptop under 900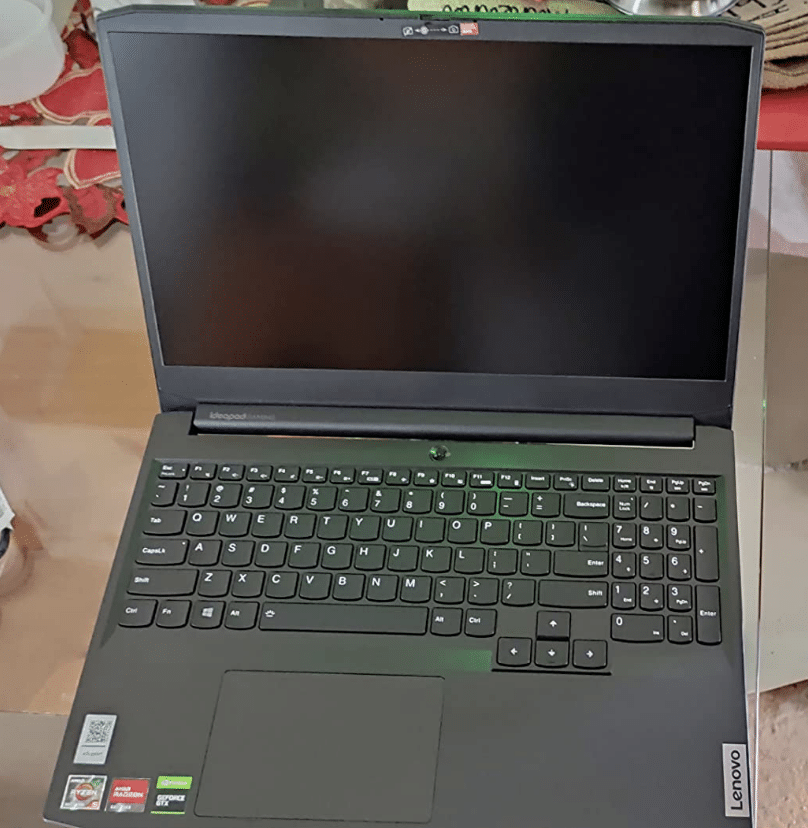 Core i7 12700H
8GB DDR4
  3050Ti 4GB vRAM
512GB PCIe SSD
16" 120Hz Full HD

7.73 lbs
4 hours

Yes, this laptop does not have a 3060RTX. It only has a 3050Ti and if all 3060RTX laptops are out of stock OR out of your budget, this laptop is your second best choice. It's going to be faster than any other 3050Ti laptop for two reasons:
CPU: Core i7 12700H
You'll find lots of a laptops with a 3050Ti, the market is full of 3050Ti laptops mostly because they are ideal for the casual gamer (and most GPU-related applications) however not all of them will have the same performance because the CPUs can range from a 2 year old Ryzen 5 4600H to the latest Ryzen 5 6600H (we'll go over a model like that in the last review) and some like this one have one of the most powerful CPUs on the laptop market. 
As you can see down below: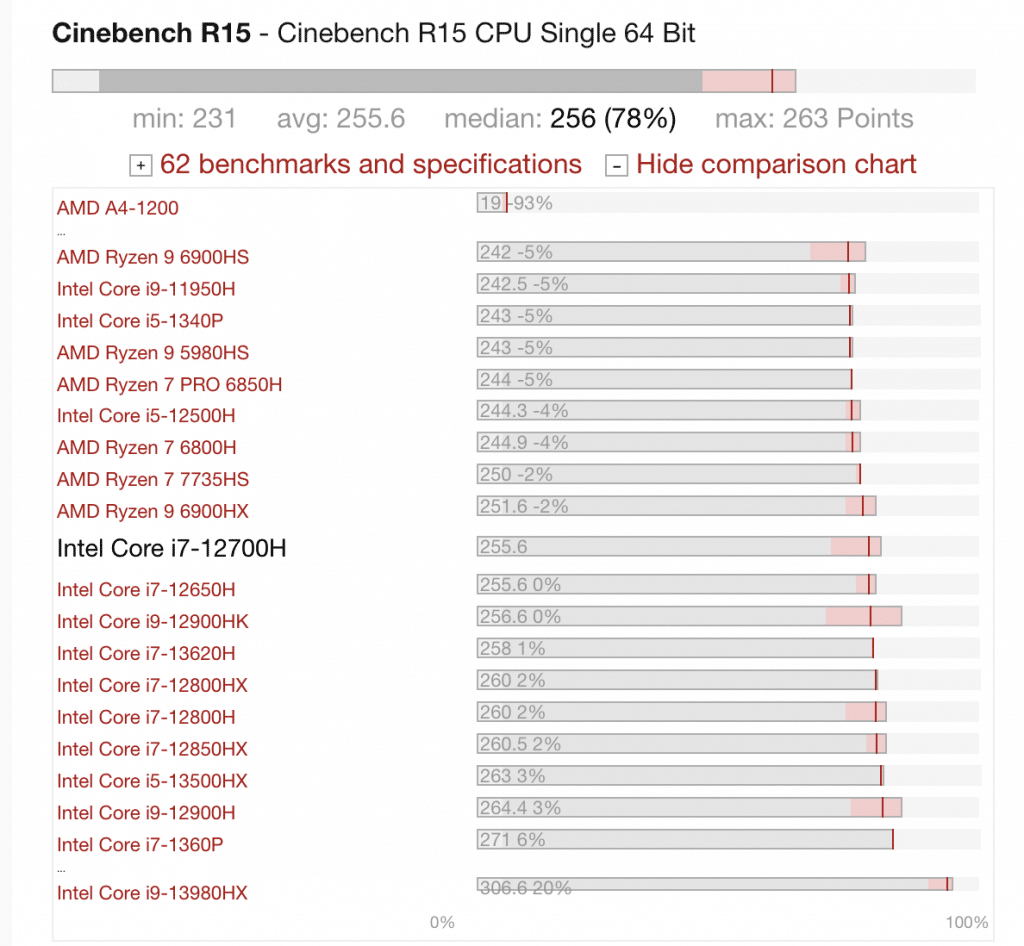 The Core i7 12700H has the best single core clock speed performance (which is what matters the most for gaming) out of all CPUs found on 3050Ti laptops. Yu're not going to find Core i9 or Ryzen 9 on 3050Ti laptops. NEVER, not even if you up your budget, this is as good as it's going to get.
GPU: 3050Ti (Up to 75W) 4GB vRAM
All 3050Ti laptops under 900 have the same 3050Ti running at the same wattage. This one is no exception, it runs at a base of 60W but you can turbo boost it using the Lenovo Vantage application to 75W, the temperatures will increase significantly especially if you play at ultra settings with 75W so a cooling pad is a MUST. Of course, if you're fine playing at 60W (which still gives you decent framerates at high settings as shown below), there's no need for cooling pad and you don't have to worry about how many hours you can game per day without reducing the average lifespan of this machine.
RAM: 8GB( Up to 16GB) Dual Channel
The second reason why you'll get more framerates out of most 3050Ti Laptops is that you can set up RAM in dual-channel mode. If you do the upgrade to 16GB (which you must if you want to play games like CoD), make sure you do it with x2 8GB sticks of the same brand with the same stats, this will activate dual-channel mode and get you an extra 10-15 fps depending on the game.
Now not all laptops can have RAM set up in dual-channel because you usually only have ONE extra slot for upgrades with the other slot "SOLDERED" to the motherboard. Even if you can replace both slots on most laptops that have one soldered, the fact that these slots are in separate (not in a row as shown below) also disables dual-channel mode. Read my post here on dual-channel for more details.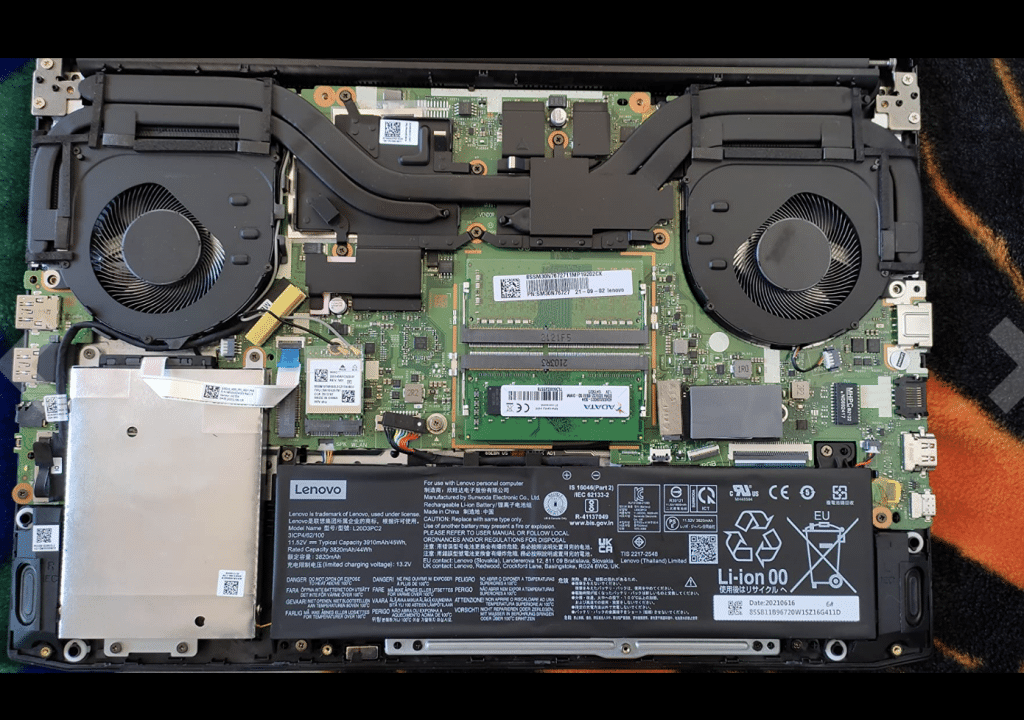 ---
Best Gaming Laptop under 900 – 1660Ti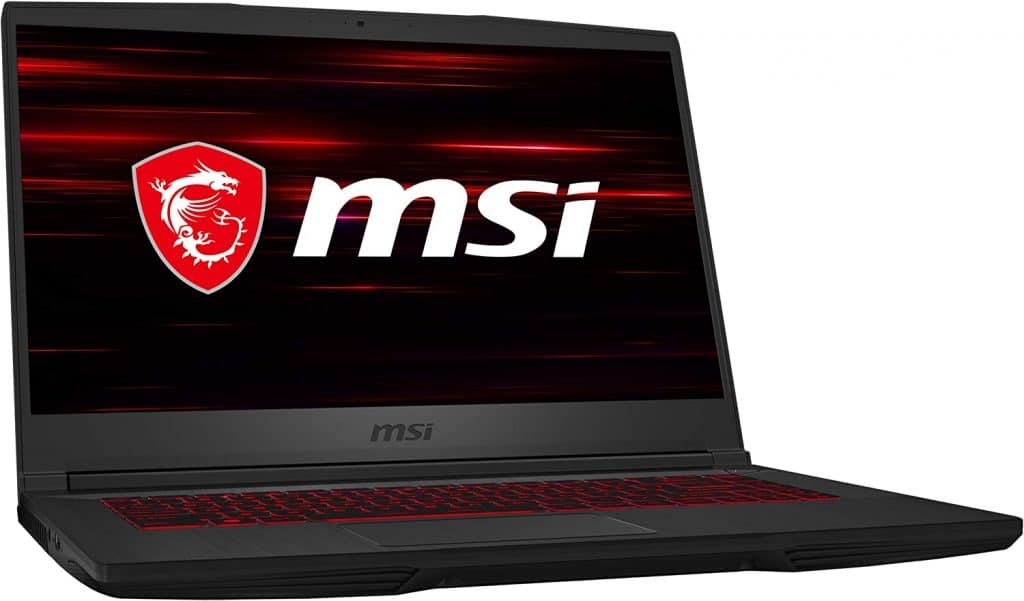 Core i7 10750H
8GB DDR4
  GeForce GTX 1660Ti
512GB PCIe SSD
17" 144Hz Full HD

5.73lbs
5 hours

This is sort of old , rare but POWERFUL laptop. There's actually another one with the same specs but the point here is that this is a 1660Ti Laptop.
GPU: 1660Ti 6GB vRAM
The performance of 1660Ti, despite being like a 6 year old GPU, is FASTER than the 3050Ti and you can still find around the same price so if you don't mind being made fun of for buying an old machine but actually care more about the fps stats you see on the screen, it's a good purchase.
Without even looking at the wattage or # CUDA Cores (or GPU clock speeds) or even without looking at benchmarks, it is obvious it's going to be faster because it has more vRAM. 2GB of extra vRAM is a significant increase.
You can easily see, you can hit slightly higher framerates than a 3050Ti and significantly higher framerates for those games that require higher image quality (this is due to the larger vRAM on the 1660Ti).
CPU: Core i7 10750H
Not only that but the Core i7 10750H was the fastest CPU in 2018 and even in 2023, it's still faster than all Core i5 and Ryzen 5 CPUs released within the past few years. This is because the clock speed of the Core i7 10750H goes beyond 4GHz. It also supports RAM in dual-channel mode and comes with 16GB out of the box. The only two concerns is the temperatures which is higher than the average 1660Ti laptop (a cooling pad is a must) and the battery which is extremely low (it's going to be a plugged experience when gaming always).
---
Best Gaming Laptop under 900 – 3060RTX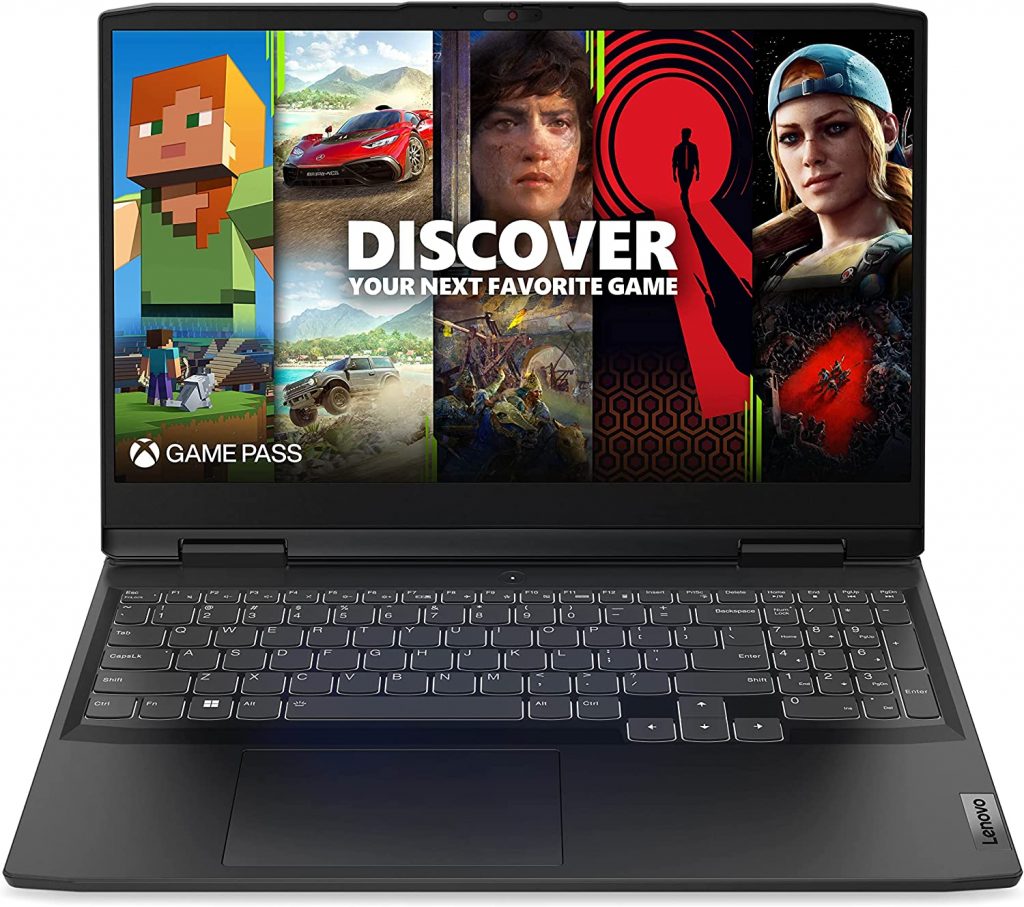 Ryzen 5 6600HS
8GB DDR5
  3050Ti RTX 4GB vRAM
256GB PCIe SSD
15" 144Hz Full HD IPS

7.73 lbs
3 hours

We already went over the best 3050Ti laptop under 900 dollars. This is not going to be a faster laptop than the AVERAGE 3050Ti.
But it's going to be 150 dollars cheaper.
CPU: AMD Ryzen 5 6600H
Despite being much cheaper it still has the latest 6th generation Ryzen 5. In some games it will match the performance of the Core i7 12700H , mostly those that are more 'multi-core' dependant for example Call of duty so you won't see much performance difference between this laptop and the MSI GF65 in this scenario.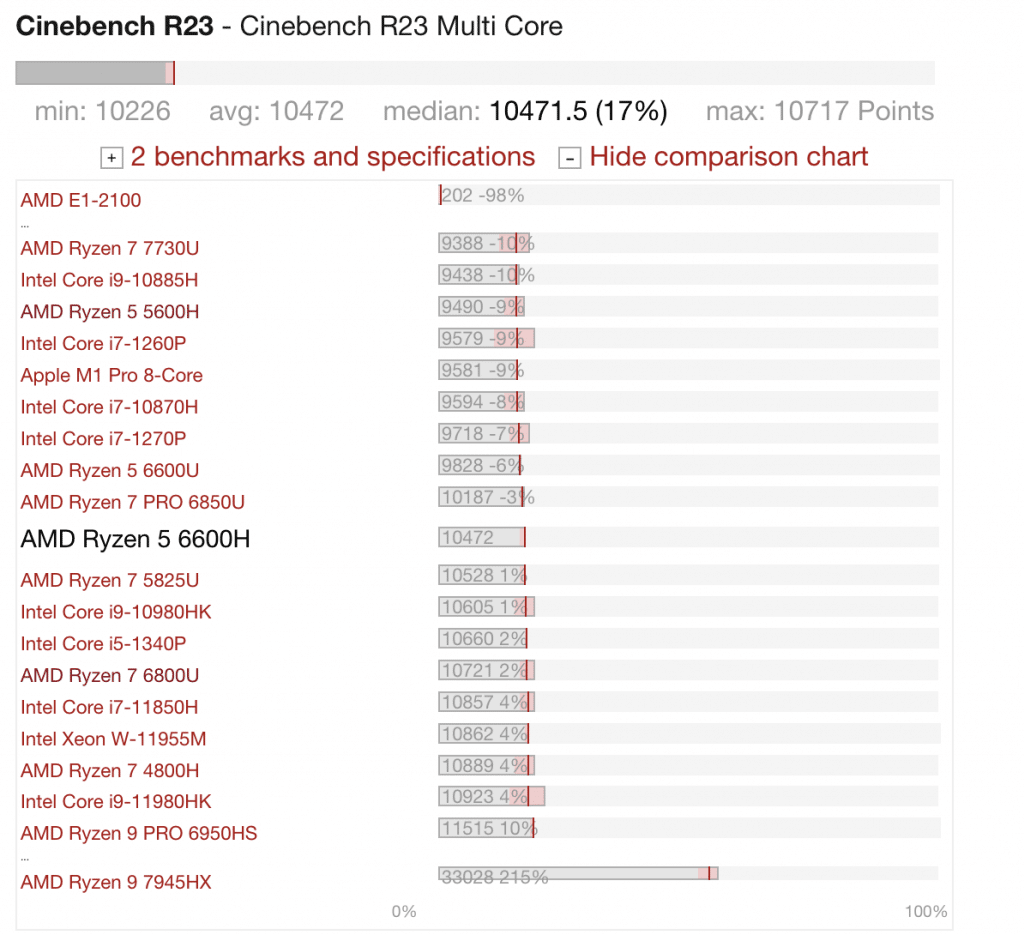 The Ryzen 5 6600H is also by far significantly faster than its previous generations. Basically, it is the fastest CPU found on 3050Ti gaming laptops under 800 dollars. Now  the Core i5 12500H (Its main competitor) has either equal or slightly less performance ( a difference of 3-5 fps depending on the game).  
RAM: 8GB (Dual-Channel)
Like every lenovo ideapad laptop, there are two RAM slots both are accessible when taking out the bottom cover so you can do the ugprade in Dual-Channel Mode. You can also do the upgrade in Dual-Channel mode with the HP Victus as shown below:
---
Buying The Best Gaming Laptop Under 900
It's always best to just make a list of all the laptops you find online, compare specs and calculate the specs/money ratio of each.
But that can be very time consuming.
In this section I'll show you how to estimate the price of a laptop.
This will not be super accurate but if you come across several laptops, you can get a good estimate on which one to pick.
Note that you also have to take performance into account.
For ex, a more expensive CPU on a laptop doesn't make the best deal if said CPU or the laptop itself has a lower performance (this depends on cooling system and the generation or architecture of the CPU).
Wait,  how do you get the prices of laptop parts?
If you can't find the prices of laptop GPUs, you simply use the  desktop prices for GPU & CPUs because they are essentially the same.
Then you use the prices of the storage & RAM (on board RAM or storage will usually cost less than additional RAM or Storage on a laptop). 
As for all the other laptop parts, including display, chasis, cords, keyboard, etc.  You can use AliExpress/Ebay to get a good estimate. 
GPU
Let's start with the most important spec.
This is easy when you get to this budget because it's pretty much the same GPU they use for desktops. It's not easy to determine the price of say 'laptop-only' GPUs like the MX450.
Just go to Intel's or AMD's website to get the prices. If that does not work a quick google search and navigate through other stores to estimate the average price.
| | |
| --- | --- |
| GPU | Cost($) |
| 1650 | ~$150 |
| 1660Ti | $200 |
| 2060RTX | $180 |
| 3050Ti RTX | $250 |
| 3060RTX | $329 |
Retail prices of GPUs have gone down significantly in 2023. This is due to the release of the 3060Ti RTX, 3070Ti & 3080Ti as well as the 40 RTX series and the Radeon XT series (Ex: 7600MT).
CPU
Prices of CPUs are going to be trickier to find, especially for the older generation CPUs. If you are interested in veryfing the prices below, you are welcome to  contact  AMD & Intel and ask for a quote. This is how I double checked the prices shown below:
| | |
| --- | --- |
| Name | Price |
| Ryzen 5 3550H | $200 |
| Ryzen 5 4600H | $250 |
| Core i5 9300H | $250 |
| Core i5 8300H | $230 |
| Core i5-10300H | $250 |
| Core i5-11400H |   |
| Ryzen 7 3750H |  $230 |
| Ryzen 5 5600H |  $250 |
| Core i5 12500H |   |
| Ryzen 5 6600H |   |
| Ryzen 7 4800HS |  $300 |
| Ryzen 7 5800HS |   |
I've omitted  a lot of the 11th & 12th Core i5 CPUs because they have basically the same performance (for gaming) and cost about the same as those in shown in the table.
RAM
Taking RAM into account when calculating the total price is very tricky. For one, RAM that's on-board (attached to the motherboard) will costless than RAM on a slot. Usually you can neglect that price that's on board.
An even more important factor is the RAM generation, we are in the 5th generation and the latest ones are always going to be slightly more expensive.
The table below is for 4th gen RAM (DDR4) & DDR5.
| | | |
| --- | --- | --- |
| DDR4 | Price – DDR4 | Price – DDR5 |
| 16GB | $60 | 80 |
| 8GB | $30-35 | 45 |
| 4GB | $20  | 30 |
Do not try to separate onBoard RAM and external RAM, we already did that here. For example, 8GB is onBoard and 16GB is not all on Board (8GB onBoard + 8GB external).
Storage
LikeWise storage prices can be really hard to estimate because there's external storage and on Board Storage.
A good rule of thumb is that any laptop with 512GB PCIe NVMe or 256GB PCIe NVMe has it all onBoard unless it's explicitly mentioned by the manufacturer it is not (it will most likely be because making not onboard and splitting just makes it more expensive to manufacture.
| | | |
| --- | --- | --- |
| Name | 3.0 | 4.0 |
| 128 GB NVMe | ~$30 |  — |
| 256GB NVMe | ~$40 |  $50 |
| 512GB NVMe | ~$40 |  $50 |
| 1TB SSD | ~$70 |  $80 |
There are cases when you get something like a 256GB/512GB NVMe + 1TB HDD or a 512GB PCIe NVMe + 512GB/25GB SATA III SSD (the following are for PCIe 3.0 SSDs).
Use these:
| | |
| --- | --- |
| Name | Additional(Total) |
| 256 GB NVMe+256GB SSD SATA III | ~$30(70) |
| 512GB NVMe + 256GB SSD SATA III | ~$50(114) |
| 512GB NVMe + 1TB HDD | ~$40(104) |
| 256GB NVMe + 1TB HDD | ~$40(80) |
Display
There are several more display configurations than what you see below but these are the most common on gaming laptops under 900 dollars.
| | |
| --- | --- |
| Display Specs | Price |
| 60Hz IPS TN | $40 |
| 60Hz IPS FHD | $50 |
| 120 Hz IPS FHD | $80 |
| 144 Hz IPS FHD 15" | $150 |
The first two are the cheapest but they are no longer the most common. 120Hz displays are just as common now and cheap for manufacturers to include on laptops these days. The price of 120Hz displays was reduced from 100 (2021) to 80 or even 70 dollars (2023).
You can verify this and check the current prices of laptop displays by heading over to Ali express or by sending an email to a manufacturer for a quote. 
Other Small Parts
By this I mean the battery, power cord, motherboard, chasis, keyboard, etc.
It's not wise to add each of these parts together because the total price of these add up to 100 to 150 dollars. The price difference isn't really worth the time.
You can safely use 150 dollars if we are talking about gaming laptops between 700 and 900 dollars with a dedicated GPU. 
EXAMPLE: Acer Nitro 5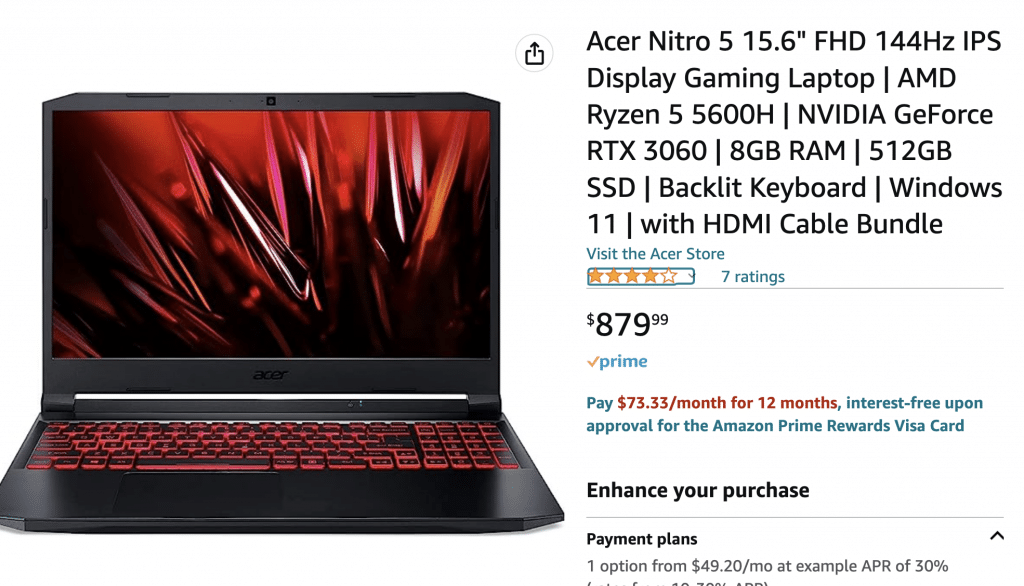 Ryzen 5 5600H ~ $250
3060RTX~ $329
8GB DDR4 RAM ~ $35
512GB SSD PCIe NVMe 3.0 ~ $40
Display ~ $150
Other small parts~ $150
Total: $954
Laptops sells for $879.
Author Profile
I am physicist and electrical engineer. My knowledge in computer software and hardware stems for my years spent doing research in optics and photonics devices and running simulations through various programming languages. My goal was to work for the quantum computing research team at IBM but Im now working with Astrophysical Simulations through Python. Most of the science related posts are written by me, the rest have different authors but I edited the final versions to fit the site's format.