5 Best Laptops for DJing – 2020 Update! (Stable & Powerful)
Finding a laptop with extremely good aesthetic features because you think it's going to be easier to DJ with and with enough computer power to run any DJ software with no hiccups isn't enough if you really care about your career.
Those are extremely important too! But if you want the best laptop for DJing LIVE it's all about REALIBITY!
Who wants a dropout or even worse the blue screen of death right in the middle of their most important career-jumping gig?
Not me!
Indeed this is a newbies worst nightmare and was also mine when I started DJing back in college.
Please tell us, how do we avoid this?
By reading this post very carefully OBVIOUSLY!
Or by picking up the best physically well put together laptop with the right set of drivers, if you can!
It isn't really hard to find them. It just takes a lot of time.
The good news?
I've already done all that work for you.
In this post you'll find:
1.A guide telling you what exactly you need look for and why you need it . I'll explain in detail why this or that hardware is essential for DJing and how a DJ software will use it and of course…
I'll also give you a few tips so that your laptop doesn't stop working all the sudden leaving you with your head up your butt during a live performance asking "What happened?".
2. And as the title says I'lllist the 5 best laptops for DJing.
I've put the guide at the end of the post because it's quite long and most readers are just too lazy to read it. Most people just want to know what laptops to look at and check out if they can afford it.
If you value your career as DJ though, I'd recommend you give the last section a good read when you have time.
Recommended Laptop Specs For DJing
I'll quickly summarize the guide here though and tell what specs you need. More details of what, how and why and a lot more tips will be at the end.
CPU
Opt for the highest clock speed you can afford, don't pay attention to the # of cores. Although more cores=better stability when you're severe multitasking. Most processors have 4-6 cores and that's way too much already.
Core i7/AMD Ryzen 7 laptops are super fast but they're unnecessary, sometimes you just gonna have to get them though because a lot of premium & stable laptops have it. Core i5/AMD Ryzen 5 are the sweet spot, especially if it's been released recently. At this point in time I'd recomend Ryzen processors over Intel processors but there aren't many Ryzen 5 laptops for DJs out there.
RAM
8GB RAM. No buts. Windows & bloatware eat around 4GB alone! You need to have at least 4GB of free RAM (You should only leave that 4GB left for your DJ software alone). It'll avoid your system bottleneck all its resources. If it does run out of RAM, it'll use the storage drive as extra RAM, then slow down like a turtle and finally crash all the sudden and now you're homeless.

GPU
DJing software doesn't use or need a dedicated GPU. You should try your best to avoid them (more in the last section).
Storage
Avoid noisy HDDs that work with tonearms to read data(they seriously work like that). They're slow and more likely to crash and fail. You asked for the best laptops for DJing right? So Solid State Drives and nothing else.

Display

Full HD with at least a 13" diagonal screen:, not an inch less. You'll be able to see enough tools/interfaces/buttons to work like a champ. This will also avoid having to switch views/close/open windows all the time. Note that resolution plays a huge role in all of this, not just screen size.
15": are the best if you use your laptop far from your eyes and on a stand.
Type: Matte are bit better when working outdoors, less glares. Don't discard glossy laptops because they'll work fine if you do your gigs indoors.
Top 5 Best Laptops for DJing
Sure there are more stable laptops for DJing but it's a lot of work on finding more models so I'm only listing 5 right now. Note that other sites just list laptops for viewing pleasure without even doing a tad of research.
You can use my guide at the end to buy more options if you can't find any of these models or can't afford them.
Anyways, these are the top laptops DJs haven't reported issues in forums, social media and reviews.
You can be safe you'll have almost 0 chances of having issues when performing live with any of these. All of them can also comfortably run every single DAW app.
---
Best Mac Laptop For DJing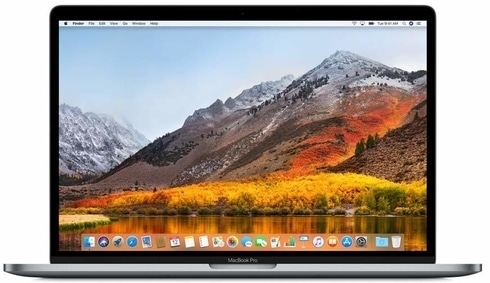 Intel Core i5 10th Up to 3.8GHz
16GB
Intel Iris Plus Graphics
256GB-1TB Flash Storage
13" Retina IPS + TouchBar
3lb
10h
x4 Thunderbolt 3 (USB-C)

Ok This is a no brainer.
Any website that doesn't list an Apple Machine on their "best laptop for DJing" list is a huge warning sign that these guys don't know a single thing about music production.
Why MacBooks? they're staple pieces. For professionals, semi-pros, or even just posers, they're the obvious choice.
Even the worst MacBooks have decent specs for DJing. All of them are hard as rocks, stable, and extremely well supported by virtually all DAW software.
And I'm sure a few of you are dissapointed to see a MacBook Pro listed here since it's the most obvious choice and the reason why you're here is probably to look for a more affordable option.
But this is a post for all DJs (from chickens to dragons) so I had to post it.
There are few things everyone should know about the MacBook Pros though:
They don't have enough ports: You will have to buy a dongle to inject your midi interface, DJ controller, sound card, etc. Though they are some devices have ports specifically for Macs.

All of their models (past and present) are perfect for DJing. They all work flawlessly and their drivers are ultra stable because. The reason is thatthis machine was put together by the same company who has designed the OS and all software already it.

If you can't afford the New MacBook Pros (in fact some of their models may be a bit too much powerful & some lack a lot of ports), you can opt for any of the older models.

If you can't afford the New MacBook Pro shown here and if you can't even afford the Older Models: Buy refurbished ones. Trust me they'll last you a lifetime and they're as good as new. If you value your career as DJ, you must do anything in your power to end up with an apple machine even if it means selling your pet girafee just to get a refurbished one (they have a 90-day warranty from Amazon, enough to see if this things will hold out for several years to come).
Hardware
The MacBook Pros can be configured from a core i5 all the way to a core i9 with 64GB of RAM. But that much power is totally ridiculous for DJing and even for music production. The model I've linked here has a bit too much for DJing too but there's no way to go for weaker models unless you step into older models or a different new line of MacBook (we'll go over those too).
If you seriously considering refurbished ones or new "old models" be sure get something with at least a Core i5 and with 8GB RAM.
Design
As we all know the best part of the MacBooks are not just their looks but theirdesign. Everything from the speakers, the trackpad to the keyboard are of the highest quality. Although current macbooks (the new ones) have lost the great keyboards older versions had, this is irrelevant for DJing…you are not a writer so you shouldn't put much emphasis on how well you can type on it
Yes, the new models have noisier & harder to type keyboards than older models but they are still way better than the silly toys you'll deal with in most Windows Laptops.
You hit a key, it put letters on the screen, that's all a DJ needs. Keyboard quality isn't something a DJ should look after.
It's the trackpad! Luckily the trackpad hasn't changed at all (it's actually a lot bigger this time) and it still makes every other laptop's trackpads feel like sandpaper.
The MacBook Pros, virtually all of them, also have retina displays which means more space for interfaces/tools/buttons etc without having your battery dry up like the Sahara.
Batteries from MacBooks are still 9-10 hours.
Now onto the chicken guano with this New Model:
Mag-sage power adapter is gone: if a crazy drunktard steps and pulls your power cord…it'll take your laptop to floor. Although older model have the magsafe, you can still get a magsafe on your MacBook. You just have to buy an external accessory.

Dongle Hell: the lack of ports is still there. You'll need to get adapters for whatever you want to plug into it.

TouchBar: it's hard to use and many of you may not find it useful but if you install special apps like BetterTouchTool, you might be able to customize your TouchBar to help you make everything easierl.
Despite the few drawbacks, it's still Apple. It doesn't suck®.
---
Best Portable Laptop For DJing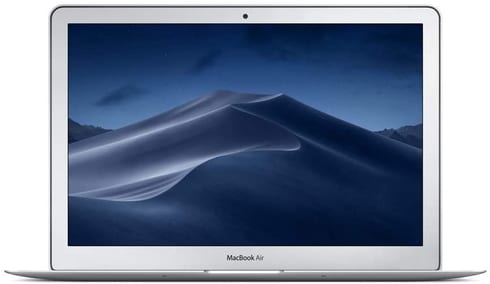 Core i5 8250
8GB RAM DDR4
Intel HD 620
128-256GB Flash Storage SSD
13.3" HD+ Display
2.7lb
13 hours
x2 USB Ports, x1 Thunderbolt Port Display, x1 HeadPhone Jack
Why is another MacBook on the list? Because this is not the Pro. In fact, this is my favorite laptop out of the entire list (actually the owner of the site made me buy it back in 2009 and I still use it for DJing). For one thing it does eliminate a lot of the issues the MacBook Pro has.
Luckily they are still releasing updated versions of this model. But who knows how long that may last! With the departure of dear ol' Steeve Jobs, Nobody can really tell what Apple is going to do to the MacBook Air.
The MagSafe and the heavenlike keyboard are gone with the new MacBook Pro but NOT in the MacBook Air!
Hardware
All MacBook Airs, older and new models, have more than enough power for all DJing purposes. While there may be similar laptops with an 8th generation Core i5 and 8GB RAM, they even have the SSD on models made 5-10 years ago!
Design
Anyways I'm listing the Air mostly because it's another 100% reliable laptop for DJing. Finding a Windows Laptop with the same realibility is a nightmare. It just much easier to go for the Macs.
Unlike the MacBook Pro, the Air is far cheaper,ligther and doesn't go overboard with the hardware.I've had three of these babies in total (no they didn't fail they got stolen…that's the only con about them especially if you travel a lot).
Again what you are paying here is reliability and stability.
It's still an Apple product. The manufacturer has designed the software and OS specifically for the hardware used. There are constant updates being downloaded in the background which you can choose to install later on. This is another reason why you'll have zero chances of crashing, the OS is constantly being updated (with better versions) without forcing you to re-start your computer.
The biggest advantage of the Air is that it's as portable as "Air"(probably the most portable 13" ultrabook out there). Another one is that it has a much longer battery: ~12-15 hours! That's only for the model listed here though. It doesn't have the Retina Display so it concumes a lot less energy.
And guess what? You also get the best keyboard out of the entire MacBook Line (luckily this model kept the original design that was released with Steeve Jobs in 2008).
Portswise it isn't as bad as the MacBook Pro, it has x2 USB ports & just a thunderbolt 2 port. The latter useful for projects and external displays while the former will serve you well with any DJ device you want to plug into it.
---
Best Lenovo Laptop For DJing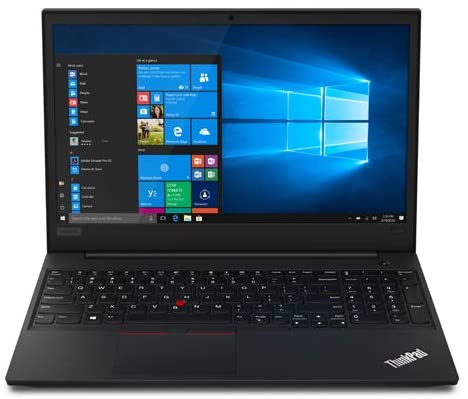 AMD Ryzen 5 3500U (Up to 3.7GHz)
8GB RAM DDR4
Radeon Vega Graphis 8
128GB SSD Sata III
15.6" IPS FHD
3lb
1 x USB 2.0 Type-A, 2 x USB 3.1 Gen 1 Type-A, 1 x USB 3.1 Gen 2 Type-C, 1 x HDMI 1.4, 1 x 1/8″ (3.5 mm) Headphone/Microphone Combo Jack
10 hours

Like I said, finding reliable and stable laptop is a nightmare. I didn't list Windows laptop first because I am an apple fanboi or because Windows SUCKS! (Probably shouldn't have capitalized that…) .
It's not that Windows sucks. Well Windows 8 does SUCK but we all know Win 10 is amazing.
In fact, from a DJs point of view its even more amazing….Why?
Because laptops with win10 have their hardware (RAM, storage, sound cards, GPUs,display) all made from different manufacturers and companies (intel,NVIDIA,Corsair,Samsung) and yet Windows 10 was able to make them all compatible to work with each other without crushing down all the time!
Hardware
Out of the thousands of models released for WIndows, your next go to place for stability are the Lenovo ThinkPads.
In fact, the ThinkPads are the way to go for hackers & programmers who want to throw in Linux in it(this is another OS not made by Microsoft/Apple) because it seems to be a lot more compatible with the hardware. The drivers (from Linux) also have no trouble coupling all hardware components together to give them stable user experience.
Anyways just like the MacBook Pros, there are a lot of choices for a Lenovo ThinkPad. Whatever model you end up with make sure it has a Ryzen 5/Core i5 processor equivalent with at least 8GB RAM
If the mode you chose doesn't come with an SSD, then add one yourself ASAP. The thinkpads are easy to upgrade so the average Joe can do it.
On the other hand, it's always just better to buy one with an SSD installed already. If you can't and you want to install one yourself, ask the manufacturer what type/model of SSD would couple better with that specific thinkpad you bought.
Design
I'm sure you've read reviews describing laptops with phrases like "military design" "gorilla glass" displays and "bullet proof" chasis. This is obviously just good salesman sweet talk and good marketing to make it clear that their laptops are pretty sturdy and resistant to physical stress . That's pretty much a lie for most windows models but it's actually true for the thinkpads…they've actually conducted a few tests on them to prove their point.
Anyways the point is that they're pretty solid and well put together, chances of you losing your data ar pretty low if you drop it several times.
Another advantage of the ThinkPads are the vast array of ports they come with.
For every time Apple takes away a USB port in their models, Lenovo does the oppossite with the ThinkPads: they add more and more USB 3.0 ports, which is just perfect for DJs (probably not as useful for people who are doing video/photo editing since they have to transfer data back and forth at high speeds).
All of them also have insane battery lives too ~10 hours.
The only real downside with the ThinkPads is that most of them are a bit heavier and thicker than the MacBooks. However, this model is 3.5lb around the same weight as the Macs but 1" thick.
---
Best Dell Laptop for DJing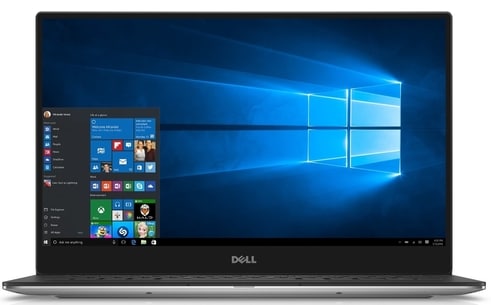 Core i5-8250
8GB RAM DDR3
Intel HD
128GB SSD
13" full HD
2.7lb
10 hours
x2 Thunderbolt 3 ports,1 x Type-C USB 3.0, micro SD, Headphone Jack

If you don't like the look of the thinkpads, (I know they kind of look like they were made in the 90s), you're gonna have to pay a lot more cash to get another stable but good looking laptop.
Although most Dell Laptops SUCK (especially if they're below 600$), the best out of their entire line and in fact the best assembled ultrabooks from Windows Machines are probably the Dell XPS series.
Performance
Depending on how much cash you have, you can configure yours to have the same performance as the MacBook Pro or the Lenovo ThinkPad. The one shown here has the bare minimum requirements for DJing: late generation Core i5 , 8GB RAM and a nice SSD.
If you can afford try to go for a model with a PCIe NVMe SSD, which is the closest to the MacBook's ultrafast "flash" SSDs. This isn't necessary for DJing though, any SSD will do just fine but the extra speed from this type of SSD wouldn't hurt at all!
Design
The best part of the Dell XPS line is that their MacBook like thin and lightweight (~weight to the Air), are able to hold a decent battery life and have enough ports so you won't have to buy a dongle.
Now there are several dozens of Dell XPS 13s on Amazon. If you can no longer find the model shown on this link, I suggest doing a thorough search for a Dell XPS without a TouchScreen. TouchScreen laptops are pretty useless for DJing and may give you more problems down the road!
---
AMD Ryzen 3 3200U
8GB RAM DDR4
AMD
256GB SSD M.2 SATA III
15.6" Full HD IPS
5.1lbs
8h
1 x COMBO audio jack, 1 x Type-A USB 3.0 (USB 3.1 Gen 1), 1 x Type-C USB 3.0 (USB 3.1 Gen 1), 2 x USB 2.0 port(s), 1 x HDMI

Why ASUS?
Heat is another factor to consider when looking for stability. On average laptops from Lenovo, Acer and Dell do not get very hot under heavy loads.
On the other hand laptops from Sony, HP, Toshiba and other brands tend to get very hot under heavy load (on average). If you buy one of their models with a pretty bad cooling system, they usually die in a year or two.
But the best brand that deals with Heat is ASUS. This is one of the reasons it's the most popular choice among gamers, their models sell like hotcakes. Their models are also constantly put to the test on benchmark studies. These also have a pretty constant of of driver/software updates.
Hardware
It should have probably been listed as number #4. The reason why I decided to put it last was because their most stables/best models for DJing have unnecessary stuff like a dedicated GPU, high refresh rates. In other words, specs for gaming making them significantly more expensive.
This model on the other hand doesn't have any extra specs and it's much affordable. I tried my best to avoid one with a dedicated GPU because I don't want you to game with it. A laptop for DJing should solely be used for DJing and live performances (not even music production!)!
Design
There's no need for any upgrades with this model. You got the SSD and RAM already at the sweet spot.
There are still a few cons though:
– Keyboard's backlit feature: not all keys have the same intensity it looks weird but it's still backlit. Again at least you'll be able to see your keyboard with all lights taken out.
– The speakers suck, they're well positioned but they have just bad quality. Since you'll be plugging in an external speakers this shouldn't pose an issue.
– You might get a defective display for which you may just have to return it. If you don't have however, you'll end up with a pretty stable machine at a really affordable price.
Pros:
No abysmal battery life: 8 hours with light tasks.

Again easy to upgrade

Zero heating issues
---
How To Buy The Best Laptop For DJing
It may seem that the best place to start is to look at the hardware requirements of DJing software right?
Software
Processor
Memory
Storage
Display
Traktor Pro

2.0 GHz Intel Core i5 or equal AMD processor

4 GB RAM

1GB

1024 x 768 screen resolution

Serato

i3,i5,i7 with 1.3GHz

5GB

Screen Resolution 1280 x 720
Any other software will ask you for similar or even weaker specs. If you know anything about computers, you'd know that most laptops built within the past 10 years actually meet that criteria.
So these requirements aren't really helpful at all!
These are the minimum requirements too! If you want to avoid any lag no matter how many tracks you are playing , you need to go way beyond that.
Doing that will guarantee everything working flawlessly and also will make sure your computer works with as little effort as possible, this means less and less chances of crashing.
Unless of course you don't mind being on the fence with the cheap laptop you got at wallmart at -30% for 300$ and in the middle of your most important gig for the year.
Stability!
The main challenge of finding a stable laptop is the huge pile of trash laptops available online. Of course if you have the cash, then you could just roll with apple and be done with it. But a lot of us hate Apple and a lot of us also are also broke now:
Anyways here are a few tips to avoid having your head up your ass during a live performance:
This laptop should only be used for DJing. Forget web browsing, gaming, watching movies.
If you have the cash, use a different laptop for making your tracks & mixes.
Keep all other software out of your laptop, only install your DJ software, some samples and the tracks you'll be using during a live performance.

Lastly and obviously, never ever try to be save a few bucks and opt for a more "budget friendly" model if you've already found a laptop that's got a strong of reputation of being stable.

If you find a brand or model that costs a ton and several DJs touting its performance: go for the exact same model and if possible the same website/store where it was bought.
Once you have a laptop, monitor your CPU/RAM performance using CTRL+ALT+DEL and simulate whatever programs you use during a live performance. Then make sure those bars are never ever 90% full. In other words, make sure you are not using all of its resources. That will make it more likely to crash. If this is the case with whatever you are using, upgrade the RAM & Storage accordingly until resource usage gets down to at least 60%.
Recommended Hardware Requirements
Ok enough with common knowledge, let's go over hardware requirements into a little more detail.
CPU

Cores ( Dual Core- QuadCore – Six Core-Octacore)

CPUs are classified mainly by the number of cores & clock speed. The number of cores roughly translates to how many "brains" are insidea CPU (as of 2020 laptops can have up to8 cores). Roughly speaking, each can core can separately be taking care of a single task (play a track, edit another, download a track, etc) and sometimes a program or software may be able to use all of the cores and perform operations lets say….x8 faster (if it has 8 cores)….and so on.
Clock Speed(Hz)
Clock speed refers to how fast it can perform operations (measured in Hz). Obviously the higher, the better. But depending on the software or application, there are limits. What I mean by this is there's no point going beyond a certain speed, you won't notice a difference.
MultiCore CPUs
All modern processors are multicore (2 to 8 cores). Quad or Hexa Core processors are useless for just DJing alone.Even if you are running several basic applications along with your DJsoftware . A dual core processor will be sufficient. One core isn't stricly assigned one application or even two….it's a lot more complicated than that but a dual core processor on average can 10 until it starts to slow down (assuming they are all running something…if you leave them in the background without doing anything you may be able to run far more than 10).
On the other hand, in the world of music making and DJing,tracks and mixes will benefit a lot more if you just leave those 2 cores just for them.
For DJing alone, dual core CPUs will suffice. Most modern CPUs have even more than that, more cores doesn't hurt it just gets more expensive but the more cores you have the less your chances of crashing (better stability)
Clock Speed
Since CPUs have way too many cores for a software to take advantage of, the race of who the best CPU is…all about clock speed. This also applies to DJing, the higher the clock speed the better off you'll be. But past a certain point it's useless for just DJing , this point is around ~4GHz.
But yeah a fast CPU is even more important, it makes you apply effects buttery smooth and let you couple them with as many VSTs as you'd like.
RAM
Virtually every website of every software will tell you that "Oh no 4GB is fine" but this is stupid.
Windows itself takes ~2GB, add to that other apps that always run in the background + some bloatware and you'll be hitting ~3GB without doing much! Which leaves you on the fence with 1GB for your DJing software.
Anyways the point is that you should aim for at least 8GB RAM, no buts and ifs.
This will keep your systems resources away from bottlenecking. Having a stress free system will in turn make a complete crash with the blue screen of terror right in the middle of your first gig less and less likely.
Storage
Today there are two types of storage. SSDs and HDDs, solid state drives and hard disk drives (and a few dumb ones called optanes, FireCuda etc). But the battle is really about SSDs vs non-SSDs (HDDs, firecudas, optanes, blah blah). SSDs are faster and that's what you want period!
Solid State Drive (SSDs)
Speaking in detail, SSDs are the fastest storage devices on the market. They can read and write data (play back and save tracks) up to x17 the speed of the prehistoric HDDs and several times faster than the iffys optanes firecudas being advertised somewhere.
Why are they so fast?
They don't have mechanical parts to read/write data so they're noiseless too. ( no spinning disks or arms touching disco records inside, that's actually how non-SSDs work in fact!)
They're also more resistant to physical damage because of that very same reason.
Just imagine you walking or commuting with your laptop and all the jostiling it'll have to witstand when you go up and down the street. Since SSDs are just made out of one big chunk of circuitry and it doesn't need any moving parts, nothing inside of it will really move when you're running to a gig so less chances of self damage, simple as that.
Hard Disk Drives
The problem with SSDs is their storage capacity. No in fact, there isn't a problem with them right now.
You can find SSDs with twice the amount of storage capacities of hard disk drives today but they're extremely expensive and usually not available on most laptops being sold online.
Apple has those big bad ass storage devices with 4TB! of space though so do many other companies on their websites but most of these are bulky and weight enough to cause crack on your floor if dropped. This isn't the case for the MacBook Pros though they got 2TB SSD on very portable machines: ~4.5lbs or less but again they're expensive.
Anyways, hard disk drives offer quite a lot of storage capacity (the cheapest one gives you 1TB which is 1000GB) which costs you around 50 bucks compared to a 1TB SSD which can cost as much as 500 bucks.
Screw storage unless you're also doing some music production in this device
If you're just using this laptop for DJing performances (at home, practicing or during Gigs) then even 128GB will do just fine dude. Why ask for more? Are you gonna watch movies while playing tracks on a party/disco?
Anyways, if you're using this same laptop to make music then yes, go for a SSD with a higher storage or even better install an HDD with 1TB of storage to act as a repository. By this I mean, the storage drive where you have all the tracks&mixes in the world that you will eventually move to your SSDs for real usage during a gig .
This SSD+HDD combo is great if you want to take advantage of the storage capacities of the slow HDDs and the speed of SSDs.
SSDs are important for DJing software!
After maxing out on RAM & getting a decent CPU, getting a laptop with an SSD should be your top priority. I want to reiterate that.
If you want to minimize the chances of crashing down to zero , use this laptop entirely for DJing and keep a lot of empty space on that SSD.
Heck you can even use an external USB drive, your phone or use an external storage device to store any files you are not going to use anytime soon.
You get my point…
Just make sure you have a lot of empty space (~25% unused space as the bare minimum).
Display
Resolution
More important than any bells and whistles and even size, is your resolution. A high resolution display will allow you to see more clearly the tools, interfaces and buttons all in the same screen.
This is important so you won't have to switch views/close/open windows back and forth to access something.
Try to aim for a FHD resolution, this is also stated as full HD or 1080p. Basically 1920×1080 pixels.
Try avoid 4k resolution displays unless you are absolutely sure the software you are using is completely compatible with it.
Otherwise everything will not scale with it correctly and you'll end up with A LOT a lot of buttons & toolbars a lot place or even way too small to see.
Size
Screen size may or may not be an issue for you. It all depends .
13" size: if you know for sure your laptop will be standing right in front of your eyes.
15" size: If you are putting your laptop on a stand and looking at it from a distance as shown in the picture. You'll need 15" as the minimum. 13" might be ok if you have a really good eyesight though.
17" size: is obviously is the best size but that has the trade off of being too big to fit in your backpack + the battery life is really low.
Matte vs. Glossy
People relate the difference between these two types of display with color reproduction but there's more to it than that for DJing:
Glossy displays
WHy are glossy displays less color accurate? Well it lets more light escape the screen and hit your eyes, this means you'll see richer and more vivid colors.
The downside is that (their finish which is "glossy") also reflects more light off the screen not just from inside the laptop but outside of it as well . So if you are working in highly illuminated area or with the sun on your face, then you will definitely have a hard time seeing what's on the screen. Ever tried used your phone with the sun in your face? Yep, worse than that!
Matte displays

They come with some sort of screen protector which diffuses light in all directions. This makes less light to hit your eyes which results in "paler" colors but the good news is that at least you'll be seeing these pale colors instead of bright yellow sunrays as you would with a glossy display!
Which one to use then? I prefer Glossy but if I'm working outdoors during the day a matte display!
Ports
Just because you have a bulky & big laptop doesn't mean you'll have all the ports you'll ever need for your DJ controller, midi keyboard, DJ effect units, visual displays, etc. Chances are a bulky laptop will have all of them though, anyways just make sure you have the following 'cause you never know:
Several USB ports (3.0 if possible) for midi interfaces, pad controllers and external sound cards.
Thunderbolt 3(optional): for external displays and high data transfers.
HDMI: works just like the thundercat I mean thunderbolt port…without data transfer
mini display port: the name says it all.

Keyboard

Size: You don't need to worry about full size keyboards or external numerical pads
.
Backlit keyboards: If your gigs happen to be in places where you are not able to see keys clearly, beware that not all laptops have this feature so you need to be sure yours has one. Some models claim to have one but may not. Double check!
Design
The main problem with laptops is their design.
Manufacturers do not really pay much attention to design.
Because us consumers only fall head over heels for what hardware is inside that laptop: CPU & GPU mostly. But the fact is that most laptops end up having a poor cooling system, fail within a year and come with a lot of bloatware which in turn will make your computer slow down (downclock) to deal with the high temperatures and get your processor & gpu on fire frequently…over time this will make your laptop stop working for good.
Unfortunately, you will not get any info on design from manufacturers so you have to rely on user's experience and third party reviews.
There are a few cool sources to learn about a specific model and its design. In order of usefulness
Amazon: Don't look at reviews with 5 stars, only look for reviews with few stars or critical ones. They'll be the ones to specify any flaw (and believe or not sometimes they will give you possible solution). You also need to be aware that a single user's experience doesn't really qualify the laptop as it is. A guy could end up with just a really bad unit but in reality that laptop, assuming it was well manufactured, could in fact survive an earthquake!

Reddit: just type your model on the search bar. Users are always critical and honest.
NoteBookCheck: there are no strings attached here, these guys are thorough!
LaptopMag: is not as critical as Amazon. Their reviews tend to be very balanced. My favorite website to find out if there are any rats inside the kitchen, i mean laptop.
Before we wrap it up. Just want to mention something the new guys may not be aware of:

Ultrabooks: they're nice and portable (usually >= 13") but they are not upgradeable and may or may not have enough ports. Be sure to get as much RAM as you can right from the start because upgrading one (installing a storage device or an additional RAM stick) is just as difficult as diffusing a bomb and will most likely void the warranty.

Bulky laptops: any laptop bigger than 15" will be upgradeable and most of them are quite easy to upgrade. Very few models may require you to take out the motherboard and even the keyboard just to insert more RAM but the vast majority will just need you to unscrew one bolt to insert a RAM stick. It's just as easy as inserting a USB drive into a USB port…

SSD upgrades: the fastest SSDs today are PCIe NVMe based SSDs but not all laptops which have a free M.2 slot will let you install one. Most free "SSD slots" you'll read on a laptop's description only support SATA III M.2 SSDs. Check my colleagues post on SSD laptops for the whole tutorial and best SSD laptops if you are interested.

RAM upgrades: some laptops can be upgraded up to 32GB RAM which is way too much for anything music related. Most are upgradeable up to 16GB RAM though.
Usually laptops with 8GB RAM will have two RAM slots but that doesn't mean you'll simply have to buy another 8GB RAM to have 16GB RAM.
Some sneaky manufacturers actually buy x2 4GB RAM sticks and use both slots so if you want to have 16GB you will have to pay for x2 8GB RAM sticks! Again you can find all these secret information either asking here or just browsing around amazon/reddit.
Comments?
If you have a few tips to share or even found yourself a pretty good laptop for djing, please please please share the love, don't be greedy!
Author Profile
I am physicist and electrical engineer. My knowledge in computer software and hardware stems for my years spent doing research in optics and photonics devices and running simulations through various programming languages. My goal was to work for the quantum computing research team at IBM but Im now working with Astrophysical Simulations through Python. Most of the science related posts are written by me, the rest have different authors but I edited the final versions to fit the site's format.