5 Best Laptops with DVD Drive – 2021 Models (CD Optical Drive)
You're here because you can't find laptops with DVD drives anymore.

Truth be told, the emergence of small storage devices, the cloud plus the ability to download pretty much anything from the internet is making laptops with CD/DVD drives obsolete.
That doesn't mean you can't find them anymore.
You can still find a few MODERN laptops with a DVD Drive because a lot of professionals still find them useful. Those working in the IT business, for example, want to one to avoid carrying as much as accessories as possible.
The average Joe, however, just wants to store family photos and videos, pull out DVD drives on an internet-less flight or to test legacy software.
In my case…
I just have one because the internet in my area (Reno, Nevada) is very unstable so there are a few days in the month where I have no internet connection.
So I just pop up my DVDs and binge-watch my favorite series until the connection is back.
Before you pull the trigger and buy a 350-600$ dollar laptop though, know your options:
If you've got a working laptop already, you can buy an an external optical drive. You just need a laptop with a USB port to use it.

If you don't have a laptop, you can buy ANY laptop you'd like with the external optical drive.
Top 5 Best Laptops with DVD Drive (Built-in)
Relax, I know you most of you don't want to use an accessory.
You don't want a 2005 laptop with a built in Drive either. Sure those CAN read CD/DVDs and all but what's the point of doing that when they're too slow to even handle Windows 10. Even using MS Office will be excruciently painful on those TRUST ME.
So what I'll do here is post MODERN 2020-2021 laptops ONLY.
Yes they'll be a little more on the expensive side (400-500$) compared to older models but these are FAST and have everything you need to do from the basic things like studying/coding/using MS Office to video streaming/gaming.
Prices will increase according to power. That is, some will have a better CPU and some might even have a GPU for video editing/gaming but they will all have a CD/DVD Drive and have enough power for basic tasks.
---
Best Dell Laptop with CD DVD Drive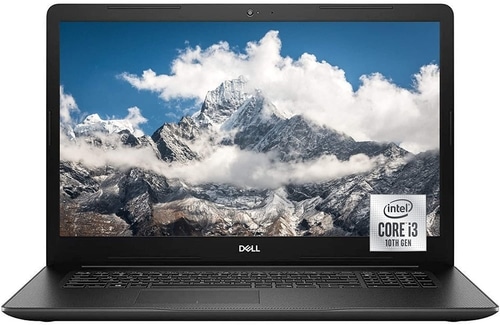 Core i3-1005G1 3.4GHz
8GB DDR4
Intel UHD graphics
1TB HDD
17" FHD Anti-Glare
6.16lbs
6 hours
8X DVD Multi Double-Layer Drive

If we are talking about modern laptops, that is, those made in 2020 or in 2021, this is currently the best all around laptop with a DVD Drive imho for several reasons.
Performance
Because it's a modern machine, it's got the latest RAM (DDR4 as opposed to DDR3) and one of the latest processors (10th and 11th generation Core i3 processors are not much different). This means you can use this machine not just for streaming movies or web browsing/working with MS Office but also to toy around video/photo editing and even throw some hardcore gaming (though the last laptop in this list is best suited for that because it includes a dGPU).
The only thing this laptop lacks (to make soar through the sky speed wise) is a Solid State Drive. Although it isn't necessary, the addition of a SSD will make a HUGE different not just on this laptop but ANY laptop so if you find a model with a DVD Drive withi decent hardware but lacks an SSD you gotta do the upgrade.
Display and Design
It's pretty rare to find a CD/DVD Drive on modern hardware and in fact I think you'll only be able to find in three brands (unless we are looking at older models).
It's much rare to find a laptop with a 17 inch display AND a FHD resolution too. Honeslty, having used this display configuration made me feel like I was using a full blown desktop monitor, the amount of extra space was that big.
Tips:
Like I said, the only thing left to do with this machine is to upgrade the SSD (if you want to make it a powerhouse):

You can also buy a model with the upgrade done already but it's going to be a little more expensive than doing it on your own.

The good thing about this model is that the RAM has also been upgraded to 16GB. But for most people there's no need to upgrade RAM, 8GB is plenty for pretty much everything.
CD/DVD Drive:
The DVD Drive can read/write on DVDs although it can only read CDs.
---
Best Laptop with DVD Drive (17 inch)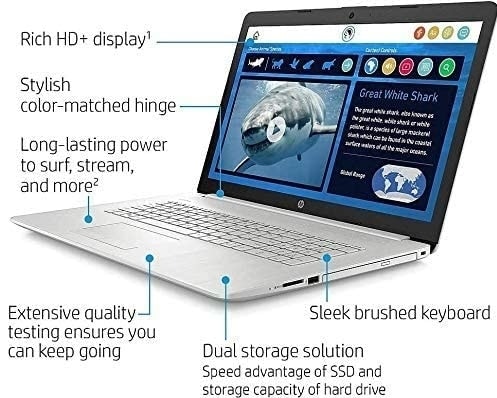 AMD Ryzen 5 4500U
8GB RAM DDR4
Intel UHD
256GB SSD
17" TouchScreen HD+
5.42lbs
5 hours
DVD R/W

This laptop is a 17 inch laptop just like the Dell but it's different in several aspects(better in some) despite being 100$ cheaper.
Performance
If you care about performance on a laptop with a DVD Drive, this is best performance/money ratio you'll get.
A 4th generation Ryzen 5 CPU is MUCH faster than a 10th generation processors and even 11th generation Intel Processors. MultiCore performance is much better which means you can literally go crazy and launch several programs and do a million things at the same time and you'll still be free of lag.
You don't have to upgrade anything with this machine, it's already got 8GB RAM and even an Solid State Drive.
Display
Here's the only issue with this model. It doesn't have a FHD resolution. HD+ is right below FHD in the resolution hierarchy though and the fact that it's a 17 inch monster will help offset the lack of resolution.
On the plus side, it's got a touchScreen, I personally only find it useful for watching movies and if you're buying a laptop just for that then it's perfect too.
Tips:
There's a model with a FHD display and all the goodness we just went over. Obviously, it's going to be more expensive, the call is on you:

CD/DVD Drive:.
The CD/DVD reader may be labeled as "DVD R/W" but this is just the same as any other DVD player on a laptop, it can read all formats(CD/DVDR+/DVDR-,etc) and write all formats at the same (x8) speed.
---
Best Laptop with DVD Drive under 400$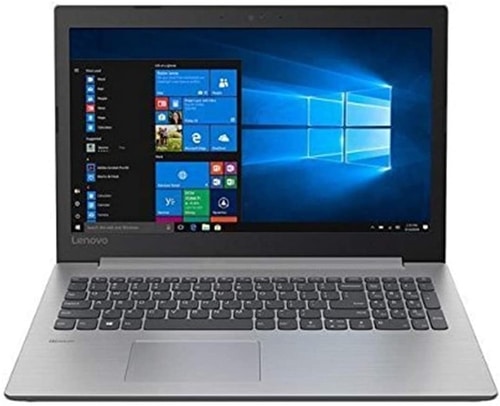 Intel Core i3-8345U 3.9GHz
8GB RAM DDR4
NVIDIA MX150
256GB SSD
15" TN full HD 1080p
5.3lb
10 hours
8X DVD-Super Multi Double-Layer Drive

Lenovo used to be a brand that manufactured several models with a CD/DVD Drive. Unfortunately, at this point (2021), only Dell and HP seem to be doing so.
This is the most recent Lenovo that was released a few years ago with a DVD Drive. Although it's been made in 2019, it's got a 8th generation processor. There's a huge difference in speed between 8th and 7th generation processors by the way.
In fact, 8th generation Core i3 processors have higher clock speeds than some 10th gen Core i3 processors!
7th generation processor laptops:
Which brings me to the 7th generation processor laptops, there are tons of laptops (renewed or new) with a DVD but they all have either a 5th , 6th or in most cases a 7th generation processor.
There isn't anything inherently wrong with those.
As of 2021, 7th generation processors can handle Windows 10 Home and let you multitask without issues but we don't know what this year or next year is going to bring.
So I'd advice you to at least grab an 8th generation processor with a DVD there are plenty to choose from and because they're realtively old, they're VERY cheap.
---
Best Laptop with CD/DVD drive under 500$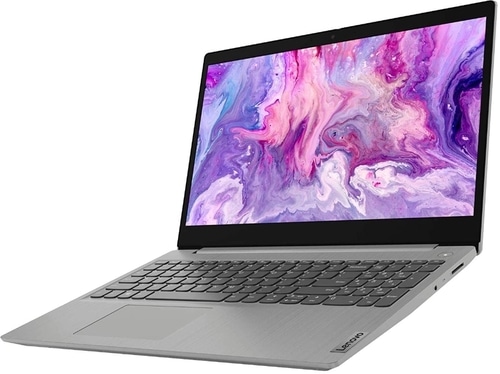 Core i3-1005G1
8GB DDR4
Intel HD
256GB PCIe NVMe SSD
15" FHD
4lbs
8 hours
iPuzzle External DVD Drive

I know I've only posted 17" models with a CD/DVD Drive. Unfortunately, there isn't a single 13" or 15" laptop (made in 2020 or 2021) with a built-in DVD Drive.
From now on, they will only be available in 17 inch laptops for the simple reason that 17inch laptops have enough space to spare and can accomodate a DVD Drive.
13-15" laptops are now focusing on including as much hardware goodness as possible while reducing thickness to make them portable. You can still find 15" laptops with DVD drives if you go for 2018-2019 models though.
The only way to get use a DVD Drive on a machine with recent hardware is too use a separate CD/DVD Drive, they weight next to nothing really and the cool thing about this model is that you get one for free.
---
Best Laptop with DVD Drive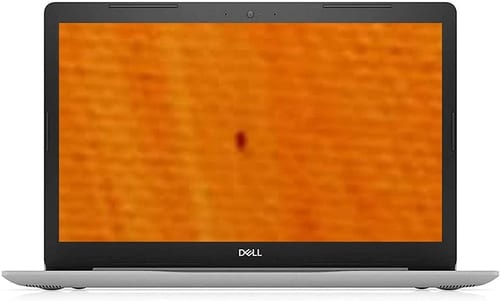 Intel Core i7-1065G7 3.9GHz
16-32GB RAM DDR4
NVIDIA MX 230 2GB vRAM
512GB – 2TB SSD
17" FHD Anti-Glare
6.68lbs
6 hours
SuperMulti DVD burner

The most expensive laptop on the list but it's really got the recent hardware in it with a DVD Drive. Again don't pay attention to the specification "Multi Purpose R/W DVD drive". It can read/write CD/DVDs in all its formats, this is just marketing jargon.
Performance
Because it's got an dedicated GPU (although entry level) it can used for gaming, photo editing and simple video editing. (though I wouldn't recommend it for hardcore video editing).
MX230 is a dedicated GPU enough to get you to play MOST AAA games at low-medium settings.
Because the CPU is a 10th generation Core i7 chip you can still use this machine for 3D modeling and rendering.
Display & Design
There's no need to upgrades here everything is pretty much maxed out, it's even got a 16GB RAM stick and twice as much storage space in a Solid State Drive.
The only downside is the price +1000$ for the hardware in it it's pretty expensive. You can find laptops with the same hardware and the FHD at 700$, however they won't have a 17" display nor a DVD Drive. If you really want those two specs on your laptop, then expect to pay 900-1200$. I would've loved to post a 900$ 17" laptop with the same GPU/CPU but they don't have a built-in DVD drive.
This is your only option for a 17" laptop with a dGPU and a DVD drive right now and I will update the article as soon as I find a better deal. Subscribe to our newsletter to get a notification!
---
Other Options
What about MacBooks
As of today you won't find MacBooks with a CD/DVD slot since now they offer a separate drive via USB which costs around 50$.
As I mentioned I bought one myself for my MacBook Air. Since the Air is extremely thin and lightweight to carry, I never found it incovenient to carry a CD/DVD drive along with it.
If you still can't leave with built in feature, MacBooks before 2016 will have a CD/DVD drive. You can easily find them on Amazon or Ebay.
Obviously, they're either used or refurbished but MacBooks have such a high quality that they'll last you for so long that you'll also probably end up reselling it at some point.
Mini Laptop with DVD Drive
Im sure many of you are looking for 11.6 inch with DVD drive. Perhaps even smaller. Maybe just to take it on a trip to watch movies.
However anything called mini or notebook will not have a CD/DVD drive. The main reason is to keep the small form factor. Even Chromebooks do not have a CD/DVD drive. So don't waste time looking for one on Walmart or Amazon (like I did).
The smallest laptop with DVD drive will be a 13". So your best option is to find a nice 11.6 inch laptop and buy an external CD/DVD drive .
Your notebook should at least have a single USB port so it should be able to handle an external CD/DVD Drive.