The 10 Best Laptops with Backlit Keyboards in 2021
I've been a fan of backlit keyboards since my junior year in college. Right after I started to get overloaded with classes and had to lock up myself in the library overnight.
Back then, I had no choice but to start looking for the best laptops with backlit keyboards .
Of course there are more reasons why I found an illuminated keyboard just as useful over the years:
Playing video games in the dark (you don't want to hit the wrong action button in the middle of a raid, do you?)

Writing a document during wee hours while everyone else is catching ZzZz (might want to get a silent keyboard too, usually premium laptops have these)
And I know some of you just want one to:
Avoid hitting up the page up and down buttons accidentally when programming

Waste time on FaceBook at night like everyone else
These are all good reasons to get a laptop with a backlit keyboard.
Finding a backlit keyboard on a laptop doesn't necessarily make the keyboard great to type on.
There's no point in getting a backlit keyboard if you don't feel like typing because you got a crappy keyboard. Right?
In this post I'm only going to list laptops with GREAT keyboards as well .
If the data has been published or is available, I will mention the keyboard's travel distance/type/finish.
If you don't know keyboard jargon or how other features can affect your workflow (or gaming), then jump to the last section. You'll find a brief summary of what you need to know.
Top 10 Best Laptops with Backlit Keyboards
This list is aimed to satisfy different type of users: gamers, writers, office workers,etc, and different budgets
I know it is a bit long but if you bare with it I'm sure you'll find the best pick for you budget and purposes.
---
Best Budget Laptop with BackLit KeyBoard
AMD Ryzen 3 3200U
4GB RAM DDR4
Vega 3 Graphics
128GB SSD
15" TN full HD 1080p
3.97lb
8 hours

The best selling laptop on Amazon. it has everything you could ask for. Perfect for everyday purposes and office work.
Keyboard
Travel distance: medium travel distance ~1.5mm
Type: Full size clichet style keyboard; includes numpad
Backlit: Can be turned on and off with FN+F9, and the backlit feature will turn off after 30 seconds of inactivity to save energy.
Backlit feature turning on/off can be annoying if you are not constantly typing.
---
Best Laptop KeyBoard
Intel Core i5 2.9GHz
8GB RAM LPDDR3
Intel HD
256GB SSD
13" 1440×900 TN
~3lb
+13 hours

This old version of the MacBook is still being praised of being one of the best , if not the best, keyboard ever designed: silent, unique travel distance, backlit and good looking.
If you want the new version with the M1 Chip, that's a fine choice too. However, the keyboard, although still much better than virtually all windows laptops, is still not as good the old model which Steeve Job took part in its design:
As for the laptop itself, it's extremely lightweight and thin and still useful for all purposes and games at low settings.
KeyBoard
Travel distance: Great traveling distance despite being extremely thin (1.5mm) vs (.8mm of the MacBook Pro).
Type: Cichet type keyoard, no numpad
Backlit: You can adjust backlightining levels by pressing one of the FN keys. Includes light sensors to activate "automatic backlightining" that will adjust according to the intensity of light in the surroundings.
It can also be programmed to automatically turn off after a period of inactivity.
Light sensors are located in the speaker grilles.
---
Best Chromebook With Backlit Keyboard

Intel Core M3-8100Y
4GB RAM DDR3
Intel HD
64GB emmC
14" full HD IPS
3lb
+10 hours

Although it doesn't have Windows 10 on it, thanks to the Chrome App Store, it has all the software needed by writers, students and really every software for everyday tasks and purposes.
It is extreme portable and has a long battery life like the MacBook Air so it can be used everywhere and all the time.
This is a premium chromebook though (~500$) so it's going to be a lil more expensive than the average chromebooks but this is the only way to get a great keyboard with backlit features.
ChromeBooks below 400 bucks are very unlikely to have a backlit keyboard.
Keyboard
Travel distance: medium travel distance 1.4mm
Type: Full size clichet style keyboard; no numpad
Backlit: There are 5 levels of adjustment for the lighting, it will turn off automatically when not in use or when a video plays, and there is a built in proximity sensor that brings it back on when you move your hands over it.
Typing is fast and keys register more accurately than most chromebooks.
---
BackLit KeyBoard Laptop ASUS
Core i5-1035G1
8GB RAM DDR3
Intel UHD
256GB PCIe NVMe SSD
13" full HD IPS
2.62lb
11 hours

Great windows alternative to the MacBook Air. Extremely thin and lightweight. One of the best keyboards found on Windows laptops. The only 13" laptop with a numpad too.
KeyBoard
Keyboard is great, backlit with an auto-light sensor (sensor can be shutoff)
Travel distance: 1.6mm
Type: clichet type keyoard, it has a numpad on the trackpad.
Backlit: Similar to MacBook Air's backlit keyboard. Brightness levels can be adjusted and the light sensor feature (which turns off the backlightining in bright conditions) can be turned off as well.
---
Backlit Keyboard Laptop Lenovo
Core i5-8250U
8GB RAM DDR4
Intel HD Graphics 620
256G SSD
14" full HD IPS TouchScreen
3lb
10.5 hours

Ultrafast convertible laptop. Same performance as the MacBook Air and ASUS ZenBook.
KeyBoard
Travel distance: 1.3mm
Type: clichet type keyoard, no numpad
Backlit: Backlit Keyboard can be activated by pressing FN+Spacebar, two levels of brightness.
Despite the low traveling distance, it has great tactile feedback because of the forced required to type.
---
Core i7-10510U
12GB RAM DDR4
Intel UHD
512GB PCIE NVMe SSD + 16GB Optane
15 13 QHD+ (3200×1800) IPS
4.2 lb
10 hours

Premium Convertible Laptop with extra PCIe NVMe SSD Storage and the latest Core i7 mobile processor.
KeyBoard
Travel distance: 1.2mm
Type: clichet type keyoard, no numpad
Backlit: Several levels of brightness. Light Sensor can be turned on/off.
---
Dell Laptop with BackLit Keyboard

Intel Core i7-1065G7
32GB RAM DDR3
Intel HD
512GB SSD
13" full HD TouchScreen 2 in 1 IPS
6lb
7 hours

This model may or not may not be cheap but it's got one of the best keyboards on Windows Laptops for sure. It's like a MacBook Pro version with Windows 10. You can find more models on Amazon just by typing Dell XPS 13 or by clicking on this link:
They've all got great keyboards and most of them are backlit.
KeyBoard
Travel distance: 1.22mm
Type: clichet type keyoard, no numpad. Comfortable palm rest.
Backlit: Several levels to adjust brightness. Can automatically switch off and on depending on your surroundings. You can also program the time it takes to switch off after a period inactivity.
---
Core i5-10210U
16GB RAM DDR4
Intel HD
512GB PCIe NVMe SSD
15" IPS full HD 1080p
4.3lb
8 hours

Business type Laptop with a fingerprint reader and a quad core processor.
Faster than all ultrabooks shown here ( the first five laptops).
Thinkpads are primarily known for their keyboards. As fast as typing experience goes, comparable to the MacBooks.
Keyboard
Travel distance: 2.3mm
Type: Conventional KeyBoard, does not include numpad.
Backlit: Two steps for brightness levels.
---
Gaming Laptop with BackLit KeyBoard
Intel i3-1005G1
8GB RAM DDR4
Intel UHD 620
128GB PCIe NVMe SSD
15" full HD IPS 1080p
5.1lb
5 hours

Another budget laptop with a premium quality to it (similar to the Acer Aspire 5, the first laptop).
KeyBoard
Travel distance: 1.3mm
Type: Cliche Type KeyBoard.
Backlit: Several steps for brightness levels.
---
Best Backlit Keyboard For Gaming

Intel Core i7-9750H
16GB RAM DDR4
GTX 1650 4GB GDDR5
1TB PCIe NVMe SSD
15" IPS full HD 60Hz
5.28lb
4 hours

This is one of the most budget friendly of the ASUS ROG series. It's capable of capable of running all AAA games at high or medium settings.
You cand find cheaper or more powerful and expensive models on this link:
KeyBoard
Travel distance: 1.8mm
Type: Full sized Cliche Type KeyBoard. Includes NumPad.
Backlit: Several steps for brightness levels. Illuminating colors can be adjusted and assigned to different sections all across the entire keyboard. Includes highlighted QWER keys for easy hand placement in several games.
---
Backlit KeyBoard Buying Guide
Whatever type of laptop you buy, you should be aware of the most common features these backlit keyboards offer, in case you have to decide between two or three laptops:
Extra Features
Brightness


Some laptops allow you to control the brightness usually using one of the F keys. These are usually found in premium laptops. The MacBook Air is a clear example and I personally found this to be the most useful feature.
Sensor
A light sensor will automatically adjust the brightness level based on your sorroundings and might completely turn off during daytime.
Programmable Lightining
Very expensive gaming machines from any of the popular brands MSI/ASUS/ALIENWARE will let you do pretty much anything you can think of when you have total control of the color and lightining behind each key.

These fancy features range from setting a specific color to a group of keys(or even an individual keys) to different transition effects (keys switching between colors continously). This is kind of useful for hardcore gaming but not for anything else really.
KeyBoard Quality
All backlit keyboards are prone to problems in design and functionality, be aware of:
Backlit Bleeding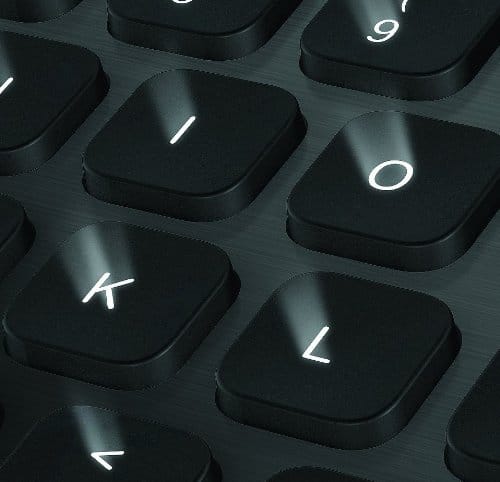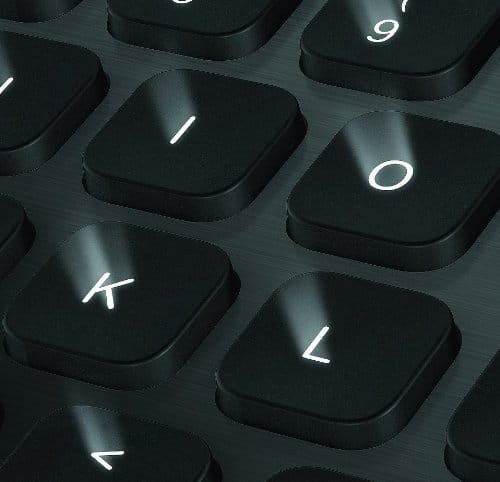 The best backlit keyboards will have lighting isolated under each key, illuminating each symbol on top of each key and not around the efdges.
But there's always some degree of backlit bleeding. The keys may not be placed properly, some might be too tall for the surface their on, etc. But there are a few laptops out there with almost no backlit bleeding (Lenovo ThinkPads and Macbooks).
---
Key Travel
This is a personal preference. It pretty much means how far the keys have to travel down to register. Stricly speaking as long as you have a good keyboard, it shouldn't deter you from hitting your typing speeds.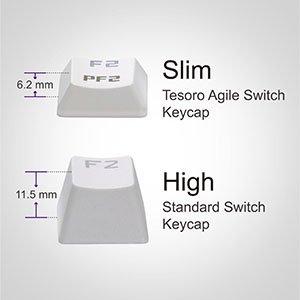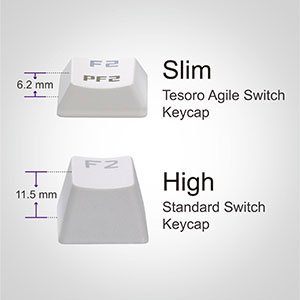 Gaming laptops or thicker laptops are usually thick enough to allow more vertical
travel which are prefered by the majority of typists.
Ultrabooks on the otherhand are too thin and have to settle for shawllow vertical travels. Despite the low vertical travel, a few ultrabooks have managed to design keyboards with great tactile feedback and quality as traditional keyboards. The MacBook Air and ASUS ZenBoook (2017) are a few good examples.
Keyboards with low key travel tend to be less noise for the obvious. (1.5 to 2mm is typical for mainstream laptops)
---
Key Layout


The layout will be of two different types: island style and conventional.
Island keyboard simply have space around each key while conventional keys are all mashed together as you can see above. This is a matter of preference too.
I use both of them (one of them is external) and i have no problems switching back and ford between them . However since im more used to conventional keyboards, I can type much faster with them.
What Laptops Have BackLit Keyboards?
Backlit keyboards aren't easily found in regular laptops. You'll usually find them in:
Premium Laptops
Premium laptops and expensive laptops mostly come with LED-illuminated keys which usually start at 800$. The MacBook Air and the Dell XPS 13.
Gaming Laptops
If you are a gamer, all high end gaming laptops come with RGB backlit keyboards and a few of them haven eve more fancy features(For ex: changing the colors, divididing the keyboard into sections each bein illuminated by a different color, etc). These laptops cost around 1000$.
Ultrabooks
If you are picking an ultrabook, pretty much all of them have it. So you should focus on the specs rather than backlit keyboard feature.
Budget Laptops
They're extremely rare among budget laptops unless you go for really old models launched years ago. I'll only list the recent models since these will not be too slow to deal with current applications.