The 5 Best Linux Laptops 2020 [Most Reliable & Compatible]
Do you want to find the best linux laptop ? One that can run linux right out of the box without going through any troubleshooting? With every single feature fully functional without any crashes or glitches? Well, finding one like that coming from mainstream and regular laptops will be like winning the lottery and if you happen to come across one it'll be all over the internet with a horde of desperate nerds tearing up the windows and doors of stores to snatch the last ones.
Yes, it's very unlikely you'll find the best laptop for linux from mainstream laptops that easily, one that would be compatible with every driver and become fully functional in all its aspects : wifi (the most problematic) , Bluetooth, video card support,etc, without having to spend days tweaking and researching how to make it work properly. But not everything is lost, there are laptops that can work with linux 100% but you are going to have to do a little research but it may not be your favorite mainstream laptop.
So why even bother with Linux?
I work with some data analysis coming from particle accelerators and let me tell you most of the software written for these types of experiments are Linux based.
It's not just that but every scientific field that requires cloud computing, does a lot of data processing using simulations , develop software or just about anyone who wishes to do something productive uses Linux due to the fact that Linux itself is simple, reliable and less demanding on a system (no bells and whistles) freeing up resources  for the real computing that takes place in scientific simulations.
You can even bring back to life your oldest laptop or computer that's been sitting up in your basement for years and actually make it useful and usable with Linux!
But every laptop out there can run Linux…
Surely every laptop out there can support Linux and you'll eventually find a distro that can run Linux on yours.
However…
If you choose any random laptop out there, there will be driver compatibility issues and you'll spend days looking for a solution or making yours work properly and some of them might not even work no matter what you do.
Fortunately…
I have done extensive research on how to avoid all of this in this article and you'll eventually find something for your budget and your purposes.
What will you find in this article?
First for those venturing into Linux I have compiled a guide on how to find the best linux laptop  and for those who know what to look for I made a short list out of the best Linux Laptops from different sources and manufacturers.


Top 5 Best Linux Laptops
While there are many other laptops that can run Linux just fine, I don't think we should limit ourselves to cheap laptops with low power, build quality and design. As developers, scientists or just about anyone wanting to get some work done with  Linux systems we shouldn't settle for anything less Windows or Mac Users look for in laptops: speedy performance, good battery life, comfortable keyboard, etc.
The Best Linux Laptop
CPU: 7th Generation Intel® Core™ i7-7500U  up to 3.5 GHz| RAM: 16GB 2133MHz DDR4 | Storage: 512GB PCIe Solid State Drive| GPU: Intel® HD Graphics| Display: 13.3″ QHD+ (3200 x 1800) InfinityEdge touch display
Since 2014 Dell has been launching its XPS Series (the 13" inch version) with pre-installed Ubuntu. The latest developer edition comes with Ubuntu 16.04 and a few other hardware changes such as Kaby Lake Processor and an updated Wireless Card, the latter of course is due to the fact that Linux Laptops for the most part suffer with compatibility issues with them.
The best we could do before was to stick with Intel based wireless cards but now with updated distros out there which include the new Ubuntu 16.04 are able to support  Qualcomm based wireless cards.
One downside of the new version is the fact that new Kaby Lake processor comes with an Intel HD Graphics Card while the previous version they had had an Intel Iris 540. The main reason is probably the fact that Intel HD cards in general have the best Linux compatibility than Intel Iris or any other type of card.
There isn't much difference between the two either: the Intel Iris has better performance but the jump isn't that big and not worth the risk for Linux Laptops.
Like the regular DELL XPS 13, is highly configurable from an i5 to an i7 processor, 8-16GB RAM and 128-512GB for SSD Storage. You also get the choice between a touchScreen 4k resolution and a regular full HD display. You can rest assured your TouchScreen will work this time if you opt for the developer edition.
If budget is not an issue and you just want a high quality laptop with no unsupported hardware, glitches, crashes or any issues whatsoever, this is probably your only and best option.
However if budget is an issue and you do want your XPS series to have both Windows & Linux, you can always opt to go for the regular versions. Just do your proper research and choose the right model regardless of what configuration you choose.
The Dell XPS 13 9343 can run Ubuntu 14.04.3 LTS with no issues. If you find a third party seller with this one, you'll be safe. 
A more recent model, the XPS 9350, can run Ubuntu as well however you'll have issues with the thunderbolt port but that can be fixed if you choose the right kernel version.

OS: Ubuntu 16.04.2 LTS (64-bit) or Ubuntu 16.10 (64-bit) | CPU: Up to i7-7820HK: 2.9 up to 3.9 GHz | RAM: Up to 64 GB dual-channel DDR4 @ 2400 MHz | Storage: Up to 9 TB total | GPU: NVIDIA GeForce GTX 1060 or 1070 | Display: Up to 17in UltraSharp FHD IPS (1920×1080)
Your next best bet to get full hardware compatibility and everything working properly right out of the Box, is going for pre-installed laptops with Ubuntu. This is the best brand that offers high performance laptops with latest Ubuntu versions.
You can configure them however you like, screen sizes range from 14-17" and performance features can match up gaming laptops today. If you don't want a laptop with something you're not really gonna use (Windows), then this is where you should go next. However, they can be overpriced and rightly so, getting Linux to work flawlessly on any machine is no easy feat as you probably know by now. This is without doubt the best linux laptop along with the Dell Developer edition.

Best Linux Laptop Under 300
CPU: Intel QuadCore i7-6820HK (Up to 4.1Ghz) | RAM: 32GB 2133MHz DDR4 | Storage: 32GB SSD | GPU: Intel HD Graphics | Display: 15.6-Inch Full HD IPS Screen

If you are on a really budget and you still want to avoid the hassle of troubleshooting your way into Linux, this is your best bet.
With this model you can go as far as updating the hard drive to an 256GB SSD and you'll be pretty much running a mainstream laptop with superb Linux compatibility and performance.
Surely all Chromebooks out there support Linux( well they all do already) since Chrome OS is a variant of Linux itself, I picked this one because it's got enough specs to match those of a mainstream laptop while not being offensively expensive such as the Dell 13 , which by the way, is another great choice in terms of raw performance (if you can afford it).
While you can run Ubuntu and ChromeOS using Crouton with pretty much any of them , it'd be far more ideal to find a one that can run their most popular distro: GalliumOS. This has no issues with it either.
Whichever you choose, you can check for compatibility with GalliumOS here. Always make sure you stick with Intel based CPUs if you care about more access to proprietary software, otherwise ARM processors will be OK basic programs.

Best Lenovo Linux Laptop
CPU: Intel Core i5-6200U | RAM: 8GB RAM | Storage: 500GB 7200RPM Hard Drive | GPU: Intel HD Graphics 520 | Display: 14″ HD, 1366 x 768 LED Display
Your last stop is going for certified laptops with your favorite Distro by checking on their sites. I picked Ubuntu , for the obvious reason that it's the most popular and mainstream distro being used out there. However that may not matter much if you put ThinkPads into the equation, they can run pretty much most distros out there with minimal issues.
If you go around forums or social media sites like reddit and quora, ask which is the best laptop for Linux support, you'll get tons of answers pointing you at the lenovo ThinkPad Series, try it.
And they're not lying, Lenovo has a huge fan base among the Linux community. Out of the Thinkpad series out there, which one is a safe bet is hard to pick since there aren't many reviews with enough details  out there specifically pointing at a model and configuration.
However there's been a recent blog post with a very detailed and well done review about the T460 series, in general, the T4X0 series have good Linux support but I put this on my list specifically because of this review.
The Model used is basically this one. It has no finger print reader, no touchscreen either but has an IPS Display. 

Lenovo ThinkPad X1 Carbon 4th Generation
CPU: Intel Core i5-6200U CPU up to 2.8GHz | RAM: 8GB RAM | Storage: 256GB SSD | GPU: Intel HD Graphics 520 | Display: 14″ full HD Anti-glare
Another great option for certified laptops is the Think X1 Carbon Series, Linux compatibility and functionality right out of the box may vary according to which model and version you stick, older models (3rd generation) may offer best compatibility (just less troubleshooting if there's any).
The only issues users report when installing Ubuntu 16.04 are the bluetooth which will need additional installation and the fingerprint reader that doesn't seem to work as of now. Other than everything seems to be working fine.
If you try to other distros (Feldora) you may have WiFi card issues (as expected).
For those wanting a certified laptop this is another great deal, it's expensive but you are paying for the portability here. This is the lightest laptop you can get which has almost 100% compatibility with most distros out there.
If portability isn't an issue, then the T460 might be the right one for you.

How To Find The Best Linux Laptop
Regular Laptops

You can always take a laptop or buy any laptop out there and get it working. Eventually you'll find a good distro, a good guide and a few manuals how to resolve some issues, etc. It just depends on how much time you have and how good you are at troubleshooting.
However, even then a lot of  laptops will have issues because the drivers, hardware, etc, are built with windows in mind.  They will be solved sooner or later but there are times a few features will never get fixed.
Common Issues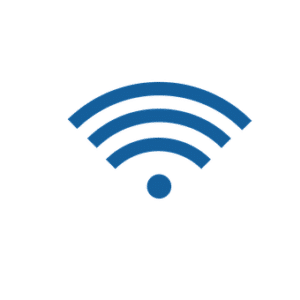 If you don't do your proper research, you'll have to deal with: trackpad issues, some keyboards not working, sleep modes, touchscreen features, fingerprint readers and graphics card problems. The most common problem with graphic card is the NVIDIA Optimus feature, which allows you to switch between cards.
What To Do?
Nothing too complicated. Just google your laptop's model number and name (or the laptop you are interested in buying) + Linux and read.
Check out what other users are saying but be very careful to confuse models, sometimes the same laptop with an upgraded and different version that looks exactly the same as the old ones will be different when it comes to Linux compatibility.
Intel vs AMD
You are gonna get a lot of conflicting advice on which manufacturer hardware is better for Linux but the only consensus is: Intel integrated graphics card are better supported than NVIDIA or AMD Graphics Cards and that goes for wireless cards too.
Check with your Manufacturer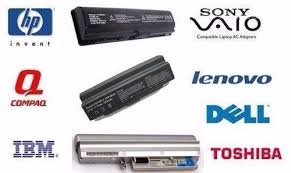 You can always check with your manufacturer which laptops are certified to run a particular Distro and which version.
For Example, both toshiba and lenovo have a page showing you which models have adequate Linux Support. You may also find some laptops with Linux pre-installed such as the Dell XPS 13's Developer Edition. However as you'll see later the regular Dell XPS 13 is a fine choice too.
Certified Laptops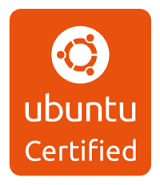 Ubuntu And Mint, two of the most popular distros out there, do list on their websites which laptops are certified. You'll get details on which mode, which distro was used  and what hardware that laptop had. If you find your favorite pick there, you can be sure you'll be running either distro with no issues and possibly a lot more distros as well.
Pre-Installed Laptops
There are l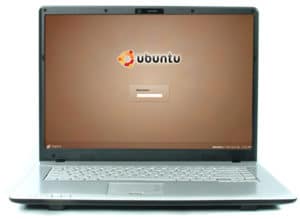 aptops out there that do come with Linux installed , usually Ubuntu. There are few advantages:
Your entire equipment will work flawlessly.

The Linux distro in it will be correctly mantained.

Has the right drivers for the distro installed

There is technical support when you have issues
While there a hundreds of manufacturers from all countries these are the two most reliable and popular ones: Laptops System76 & Laptops ZaReason. 
ChromeBooks

In a nutshell, they are really Linux laptops. Their OS is just a modified version of Linux, so unlike any laptop out there you'll have no hardware compatibility issues if you get one.
Moreover, you don't even have to ditch the default operating system , you can dual boot into Linux much like you can dual Boot Windows with a MacBook.
However…
You'll have to deal with the low performance most of them offer. Low RAM capacity, low end processors, limited storage,etc, which isn't really ideal for heavy tasks which many of you may be interested in. If you are just happy to have a Linux system for writing, compiling code, then get buy one . It's really what I intend to use to run the code written for my research which isn't really demanding.
Bottom Line?
There are tons of sources and ways to find the best linux laptops for every user, it's just a matter of doing proper research and having time to do it. Do you have any suggestions you found yourself? Let me know in the comments, we would all benefit from it.
Author Profile
I am physicist and electrical engineer. My knowledge in computer software and hardware stems for my years spent doing research in optics and photonics devices and running simulations through various programming languages. My goal was to work for the quantum computing research team at IBM but Im now working with Astrophysical Simulations through Python. Most of the science related posts are written by me, the rest have different authors but I edited the final versions to fit the site's format.