Best Gaming Laptops Under $600 (GTX GeForce 2021)
This is our second post in our "best gaming laptops under XXX$" series. You can navigate to our other posts at the bottom of this page. All our posts are updated weekly so you're up to date of the best deals.
Anyways, the main issue with the best gaming laptops under 600$ is that you are not going to find a very consistent number of laptops with a dedicated GPU to choose from. Most of the time you'll be limited to laptops without a dedicated GPU (95% of the time).

Luckily for you, as of August 2021, there's one model under 600$ which has a dedicated GPU and a pretty fast CPU under 600$ which should get you into 100FPS at medium settings for most games. You can scroll down and check the deal in the "top 5 best gaming laptops under 600$" section right now and buy it off ASAP before it runs out of stock.
While it is true, a dedicated GPU like a 1050GTX or a 1650GTX will give you:
~100 FPS on games like WoW, Overwatch. Minecraft at the highest settings

+200 FPS on MOBA/FPS games like Dota 2, CS:GO at high settings.
A laptop with an integrated GPU under 600 will still output consistent framerates as long as you set your settings to low or medium. More specifically.
30-50 fps on non-MOBA/FPS games like OverWatch, WoW, MineCraft on medium settings

Obviously +100FPS on MOBA/FPS games at low settings.
Now…
I understand you may be reluctant to buy a laptop with an integrated GPU. But it isn't such a bad idea especially if you are a casual gamer or you more into low graphics games like the ones we just mentioned.
In case, there are no deals on laptops under 600$ with a dedicated GPU, you also have the option to buy refurbished gaming laptops or up your budget a little.
On the other hand, if you are okay with non-dedicated GPUs, follow the following guidelines when buying one or check the laptops we've listed below.
Recommended Specs For Gaming Laptops Under 600
CPU
CPU is the single most important factor for to hit framerates (yes far more important than GPUs unless we are talkin' about high-epic settings on some games like CoD, PUGB, the Witcher, which will need the boost of a gaming GPU).
Anyways, this is what you SHOULD find under 600$:
Intel: Core i3-1011U,Intel i3-1115G4, Intel i5-1135G7
AMD: Ryzen 3 4300U, Ryzen 5 4500U, Ryzen 5 5500U
There are several other chips but I suggest you focus on finding these ones especifically because not only are they the latest and the fastest under 600$ but you'll also get a better integrated GPU.
RAM

The easiest way to increase performance and reduce lag spikes with a low budget is making sure you have PLENTY of RAM.
8GB: Enough for most games and generally found on laptops in the 400-600$ range.
4GB: This is a lot more common below 400$ and it can be a limiting factor once you step out of MOBA/FPS games.
One way to squeeze every ounce of CPU power out of yours is by getting 2x4GB RAM sticks instead one chink of 8GB.This is called dual-channeling .
If you're going to do the update yourself, try to make sure they not only have the same size (2x4GB) but also the same manufacturing process(model/brand).
Storage
Virtually all laptops have a

PCIe NVMe

and

this can make a huge difference on performance

when it comes loading games and getting out of the welcome/loading screen and so on. It won't necessarily get you higher framerates so t

here's no point in being picky. As long as you get an SSD, you should be alright, just avoid HDDs altogether regardless of the extra space you're getting.


Display
IPS/FHD: This is kind of hard to find but it's the best one for gaming and the best one you'll find in this price range.
TN/FHD: This is a lot more common and since it's still FHD , it's still good for gaming. Although colors may not be as pretty, TN displays deal a lot better with refresh rates due to their low response times. AKA, better for gaming.
TN/HD or HD+: You need to run away from this set up unless you want play games in Pac-Man Mode.
GPU

The moment you've been waiting for:
Integrated: Pretty universal in the 400-550 range.The ones to consider are the Intel UHD/Intel HD 620 graphics or the AMD Radeon Vega 3/5/8 or Radeon 610 . Good enough and plenty for MOBA/FPS games at medium settings and +60 fps and some MMORPG games like WoW.
Dedicated: For dedicated cards you'll find anythinig from entry level cards like the MX150, MX250, MX350, MX450, NVIDIA GTX 1050 (2), RadeonRX 540 to some mid-range GPUs like the 1050 w/ 4GB of vRAM and very rarely a 1650. The latter two are more common in the 700-800$ budget and will get you decent framerates at high settings on most games.
Top 5 Best Gaming Laptops Under 600$
This list is updated monthly and they are strictly laptops under 600$. If you can't find a dedicated GeForce GPU here I suggest you up your budget and check our other posts. Luckily for you, there's one laptop under 600$ so grab it and get this thing over with.
---
Best Gaming Laptop Under 600 – 1650GTX Limited Deal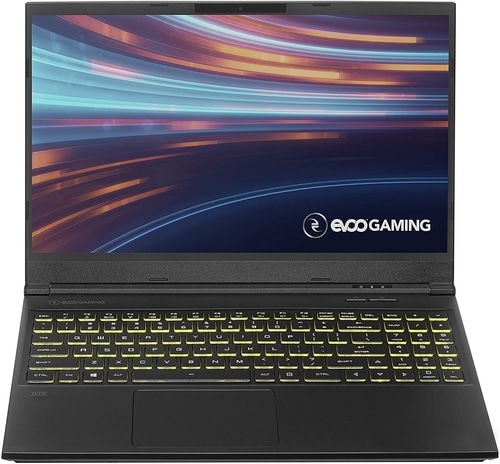 Core i5 10300H
8GB DDR4
GeForce GTX 1650 4GB
256GB PCIe SSD
15.6" 60Hz Full HD

7.28lbs
5 hours
This is the kind of deal that appears once in a lifetime. I don't think you'll see a 1650GTX laptop under 600$ in two years from now (when newer architectures starts to replace the GeForce Cards).
So I suggest you stop reading this post and buy this one right off the bat, the next laptops I'm going to show you have a much weaker dedicated GPU(relatively speaking) and they will cost about the same.
Dedicated GPU:
Before you pull the trigger. Let's talk about dGPUs under 600$ and what you can expect from a1650GTX.
First of all, the chances of finding a dedicated GPU under 600$ ANY time of the year is VERY VERY low. Chances are if you are lucky enough to find a laptop with a dedicated GPU under 600, you'll be limited to entry level GPUs like the MX250/350/450 , the 1050GTX series or older architectures like the 940M, 940MX.
That's not to say, they're useless, the 1050GTX is ~x2 faster than the usuaul MX150/MX250/Mx350. You'll definitely get decent framerates at medium settings across nearly every game except the usual heavy contenders like CoD,Crysis,Witcher 3.
Call of Duty/Crysis/Witcher 3:
This 1650GTX, on the other hand, will deal a lot better with those types of games than a 1050GTX. In fact, even one of the most graphically demanding game like CoD, runs like a breeze at medium settings and its even somewhat playable at high settings!
Obviously, as we've already talked about in previous posts, the most important spec to get that consistent high fps in the most graphically demanding games is actually the CPU's clock speed[1] (The dGPU will help you get up to the highest settings but not necessarily high framerates there) and this model's paired up the 1650GTX with a 10th generation Core i5 processor.
Better performance for these super ultra graphic intensive games is obtained with something like a Ryzen 5 (as we've shown in one of our videos) but the Core i5 10300H is not that far away from the new Ryzen architecture, if you want a Ryzen 5 processor with a 1650GTX you're going to have to pay more than 650$ bucks for sure.
Anyways, obviously, we haven't tested this laptop especifically, the main reason is that it just came out and we don't want take away an unit from on our readers who might buy one of these. Nonetheless, we've tested the Lenovo L340, from last year which has the exact same GPU, the only real difference is the CPU which is a generation older.
| | | | |
| --- | --- | --- | --- |
| Title | FPS | Settings | Resolution |
| WoW | 101 | Ultra | FHD |
| Call of Duty | 60 | Medium | FHD |
| MineCraft | 300+ | Fancy | FHD |
| Sims 4 | 50 | Very High | FHD |
| Dota 2 | +130 | Ultra | FHD |
| LoL | +130 | Very High | FHD |
| CS:GO | +100 | Very High | FHD |
| PUBG | 40 | High | FHD |
| Fortnite | 92 | Epic | FHD |

---
Best Gaming Laptop Under 600 – AMD Radeon Graphis/Ryzen 7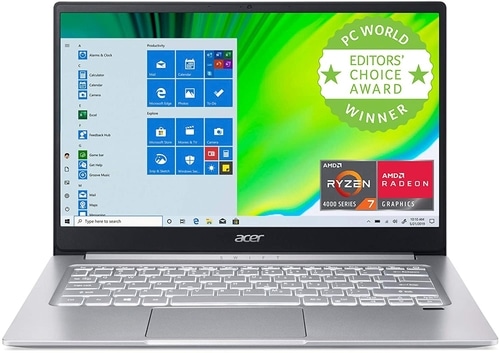 Ryzen 7 4700U Octa Core 4.1GHz
8GB DDR4
AMD Radeon Graphics
512GB PCIe NVMe SSD
14" FHD IPS

2.65lbs
8 hours

If you are more into MOBA games( DOTA 2, LoL), more casual shooting multiplayer games (CS:GO, OW) and MC, then you probably do not need a dGPU. 1650GTX is kind of overkill for said games, it just helps you playing them at the highest settings.
Integrated GPUs have come a long way since they were first released, today's integrated GPUs have about the same performance as yesterday's dGPU. So basically an integrated GPU will be okay if you're only going to play casually and at the low to medium settings.
However, not all integrated GPUs are good. You should always aim for the latest, they're usually the most powerful. One good rule of thumb is to choose the best CPU you can afford within your price range (remember CPU's far more important than GPU) because they're usually paired up with the best integrated GPUs.
Right now below 600$, I've been able to find a Ryzen 7 CPU, although a generation older, it will run way faster than Ryzen 3/Ryzen 5/ Core i3/ Core i5 CPUs in this prince range (usually low voltage CPUs with the U letter). And it's paired up with the latest Radeon Vega GPU.
This one is the lightest of the list at 2.65lbs, it's just as light as a MacBook Air. Perfect for casual gaming and college!
---
Ryzen Gaming Laptop Under 600 – Vega 8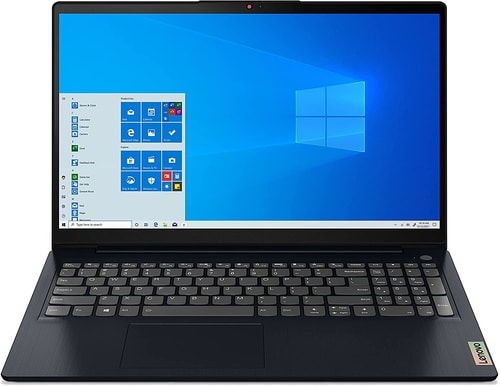 AMD Ryzen 5 3500U 3.7GHz
8GB DDR4
AMD Radeon Graphics 7
256GB SSD PCIe NVMe
15" 60Hz FHD TN

3.74lbs
7 hours
The first two models we just went over aren't something you'll regularly find below 600$. It's more likely you'll be have to choose between Ryzen 5/Ryzen 3 and Core i5/Core i3 laptops depending on your budget. These are still good choices if you are expecting to have about the same performance as the Ryzen 7 laptop.
Nonetheless, that doesn't mean you can just buy any Ryzen 5/3 Core i5/Core i3 laptop. You should always choose the latest, as of 2021, 5th generation Ryzen 5/Ryzen 3 and 11th generation Core i5/Core i3 are the latest.
The most powerful out of all these CPUs is the 5th generation Ryzen 5 processor which is also paired up with the latest Radeon Vega GPU.
---
Gaming Laptop Under 600 – Extra Storage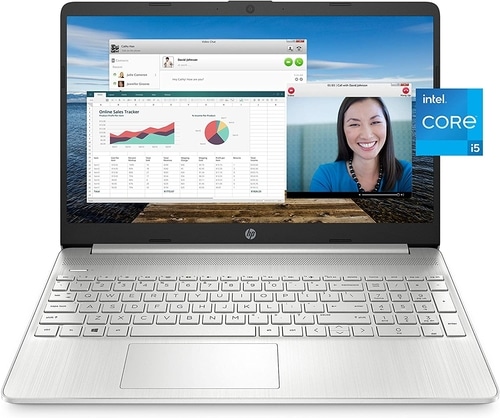 Core i5 1135G7 4.2GHz
8GB DDR4
Intel Iris Xe Graphics
256GB SSD
15.6" 60Hz FHD IPS

3.75lb
8 hours

The only good option to a Ryzen 5 processor below 600$ is an 11th generation Core i5 processor, it's slightly weaker but it will still get the job done for games played at low to medium settings. Intel Core laptops will always have an integrated GPU made by Intel, don't browse around looking for other integrated GPUs. Follow the rule of thumb I gave you and you should find the best integrated GPU below 600$.
The best thing out 11th generation Intel CPUs is that they're paired up with an Intel Xe Graphics card which is slightly better than AMD Radeon Vega 10 GPUs. So the lack in CPU power (compared to a 5th generation Ryzen 5 processor) will be slightly offset by the slightly faster integrated GPU.
---
Best Gaming Laptop Under 600 – Best Display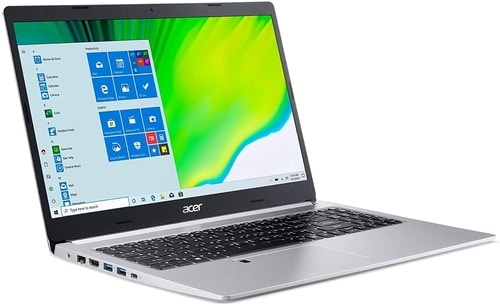 AMD Ryzen 3 4300U
4GB DDR4
AMD Radeon Graphics
128GB PCIe SSD
15" FHD TN

4lbs
8 hours
Lastly, the cheapest laptop under 600$. This one is far cheaper than 600$, usually around 420$. Enough to get you to play Minecraft, Lol, Dota 2, CS:GO, WoW, OW at low settings. Definitely not something you want to use for Fortnite, Sims 4 and heavier games.
Note that this one does not have Windows 10 Home in it, you'd have to get a copy of your own or use a license that you already have.
If you want the latest Ryzen 3/Core i3 laptop with the full version of Windows 10 then you'd have to pay more than 450$. For that price, you might as well grab Core i5/Ryzen 5 laptop or a 5th generation Ryzen 3 laptop like this one.
---
How to Find The Best Gaming Laptop Under 600
If we were talking about laptops above 600$, then we could keep using the method we've been using for laptops under 700 and 800. Which is basically add up the costs of the CPU, GPU, RAM, SSD, display, chasis, etc.
However, the individual prices of CPUs and GPUs of laptops under 600 are unknown.
Compiling a list of all laptops under 600
The best method tis to take make a list of a good number of laptops, compare specs and then compare prices.
I know this is very time consuming. So, instead, you can follow this short guide depending on how much power you want:
CPU
You should focus on CPU this time because a 600$ budget will not allow you to pick a dedicated GPU and most integrated GPUs have more or less the same power. Your framerates and settings will then depend MOSTLY on your CPU.
The following table ranks CPU according to gaming performance.
Name
Price$
OS
Speed
Turbo
Cores/Virtual

Ryzen 5 5500U

530$

Win10 Home

2.1

4.04

6/12

Core i5
1135G7

550$

Win10 Home

2.4

4.2

4/8

Ryzen 3
5300U

419$/520$

Win10 S/ Win Home

2.6

3.8

4/8

Core i3
1115G4

530$

Win10

3

4.1

2/4
*There are more CPUs available , however, we focus on the latest ones because they're substantially faster.
Obviously, the price will vary according to display type (FHD vs HD resolution, IPS vs TN) , RAM, Storage, etc, but that's more or less the price you should pay for a laptop with said CPU. It's always cheaper to upgrade most parts anyways.
Note that if you find a deal on a laptop without WINDOWS 10 HOME, it's probably not a good idea to buy Windows 10 on your own then install it yourself. The drivers may be different than what the manufacturer had in mind AND that will more than likely cost you more money. In other words, you should find a laptop with Windows 10 home installed cheaper than buying a Windows 10S laptop with the same specs and installing Windows 10 Home on your own (it costs 100$).
GPU
It's going to be very very difficult to find a dedicated GPU under 600$. You'll probably find them once or twice a year. You could just keep waiting and bookmark this page, I will quickly update the article as soon as one pops up.
Here are the price ranges and the highest price you should pay for one.
| | | | |
| --- | --- | --- | --- |
| | Range | Max* | Game Settings |
| 1050GTX | 599-750$ | 650$ | Med-High |
| Radeon 540X | 599-750$ | 650$ | Med-High |
| MX450 | 580-750 | 600$ | Low-Med |
| MX350 | 580-750 | 600$ | Low-Med |
| MX250 | 580-750 | 600$ | Low-Med |
However, if you're just playing games that are not graphically demand, there's no reason to wait.
Integrated
Because integrated GPUs have come a long way since they were first released. They can support most games at low settings especially if you have a good CPU to back it up.
The truth is, integrated GPUs, have more or less the same performance and most of the heavy lifting will be done by the CPU. For informational purposes, I will list the integrated GPUs youll find in this bracket and their price ranges.
The average FPS shown here will be for Overwatch at low settings.
| | | | |
| --- | --- | --- | --- |
| | Range | Max* | Avg FPS |
| Intel Xe Graphics | 599-700$ | 650$ | ~100 |
| Radeon Vega 10 | 600-700 | 650$ | ~95 |
| Intel UHD | 580-700 | 600$ | ~90 |
| Radeon Vega 3 | 580-700 | 600$ | ~80 |
| Intel HD 620 | 300-500 | 600$ | ~80 |
These benchmarks are not accurate because some integrated GPUs are paired with specific CPUs.
Note some games will not be playable with integrated graphics cards:
*Here's a list of games that can be played with an integrated GPU.
RAM
8GB vs 4GB
If you've got a budget under 600$. You have to get 8GB, there's no excuse to skip over RAM. 4GB is not acceptable unless you got a budget of ~350$.
The price range of 8GB laptops can be anywhere from 350-750$.
16GB
You won't be getting 16GB unless you step into 800$ territory.
If you really want more RAM then just do the upgrade, a RAM stick will only cost you 20 bucks at the most.
Upgrading
If you're going to upgrade a laptop to 8GB or 16GB, make sure it's dual channeled.

Storage
HDD vs SSD
As of 2021, virtually all laptops have an SSD.
Software and games today assume you have one.
If you do find a great deal that has an HDD in it (maybe a laptop under 600$ with an old dedicated GPU), then go for it and upgrade the HDD later.
PCIe NVMe vs SATA III SSD
PCIe NVMe SSDs are pretty common on all modern laptops. Ocasionally you may find a Sata III SSD which is slightly slower than a NVMe SSD, for gaming purposes , it doesn't matter which one you get. PCIe NVMe are only faster for moving large files.
Display
60Hz/FHD
This is as good as it's going to get under 600$. 120Hz laptops start from 800$ and you don't get higher resolutions unless you step into 3k$ territory. FHD are ideal for gaming so make sure you get a FHD display, once you start browsing around laptops below 550$ you may find HD, HD+ resolutions, which are okay but just beware there may be a deal with a FHD around the same price.
IPS vs TN
IPS panels have better viewing angles and better color reproduction, sure, and you can find them on quite a few laptops above 400$.
However, if you find a great deal without an IPS display(but a TN display instead), I think you should just go for it. Not having an IPS display isn't the end of gaming.
TN displays are nothing to be ashamed of and in fact, they have better response times than IPS panels which is what you want for a smoother gaming experience and they actually help in some types of games like shooting games.