How to Make your Laptop Last Forever
We all know how expensive laptops can be these days. Some of us will barely be able to afford one and nobody wants their notes, homework and projects gone with it in the middle of the semester. We've collected the ultimate list to keep your laptop up and running throughout school. While it may be impossible to incorporate all of these steps, try to incorporate most of them as good habits to keep up with. The following tips are ordered in terms of difficulty if you can follow most of them, your laptop may last you through Graduate school too!
Don't eat or drink next to your laptop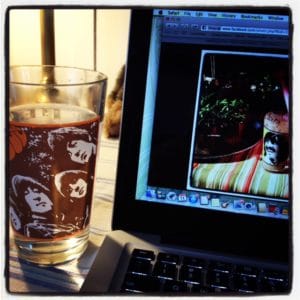 Also don't place any food or drink close to your laptop. It's not just your keyboard that will pay for it, it only takes one spill to ruin your motherboard. If that happens, turn it off immediately and wait for a few hours before turning it on again.
Keep it covered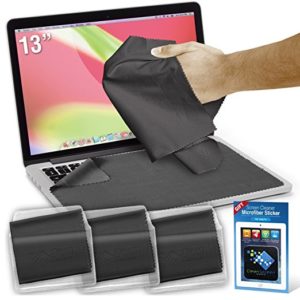 Cover it with a cloth when you're not using it to avoid dust particles and debris that you'll have to clean out later. 
Stay Cool 
If you've been beating up your laptop with that 20 page essay homework or you've been running demanding software for hours and you start to notice your laptop starts to feel hot or making too much noise. Move to a Cool area where the sun don't shine before the components start to melt down from the heat.
Keep it Clean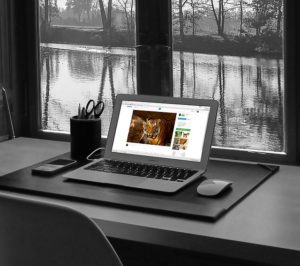 Use canned air to remove dust and debris from your keyboard, fans and heat sink once a month. If you are like me and are too chicken to open up your laptop or you just don't know how to do it, then take it to the IT help desk or any techy friend you may have. 
Turn it Off For Once 
Don't leave your computer on or in stand by for days. Treat it as if it were you, let it rest during the night. Hibernating mode is a much better option to let your laptop get some rest.
Don't turn it off and on constantly either
I know I just said to turn it off but each time you do it, your laptop components take on a toll and will wear out much faster too. So don't overdo it. Think of your laptop as a human being, do you think it's nice to be woken up constantly throughout the night?
Set it to hibernate instead of sleep
If your working on an important document with tons of browser tabs , digital textbooks and videos but you have to take a break or do something else away from your laptop. Set it to hibernate if you are not sure you'll return anytime soon. That way your laptop components can take a rest and when you come back your laptop will resume to finish that essay right where you left it.
Close your laptop properly
Not much to say here. If you close off your laptop with your phone on top of the keyboard, the screen will be gone for good. A screen replacement is usually just an expensive as a new laptop.
When you are commuting or just heading to a lecture on the other side of campus, pack your laptop where it can remain stable and cool. Use a  padded laptop sleeve that can absorb all the shocks and movements during the day and prevent dust particles from damaging it.
Avoid Sporting Pretty Bags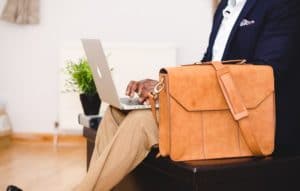 Avoid using pretty looking laptop bags to advertise you are carrying an expensive laptop to thieves. 
Pack your power Cable properly too
Whichever way you choose to wrap and pack your cable, make sure there's no stress where the cable touches the charger. Avoid keeping too twisted, pushed or bent.
Leave some spare Storage in your Hard Drive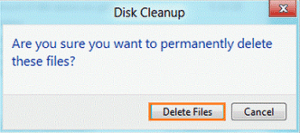 Try deleting unuseful files and software or simply move them to an external hard drive. Not only will this make your laptop perform faster but it'll reduce the amount of heat when performing regular tasks as well. A laptop with a fully used storage device works harder producing much more heat which in turn means it will wear down faster.
Empty your trash every day.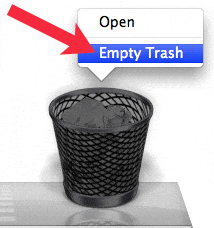 This will keep off unnecessary used space. As mentioned before, a hard drive at full capacity can generate unnecessary heat and reduce your laptop's lifespan. Every bit helps.
Take your time when removing CDs and Flash Drives
Can't wait for your computer confirmation that it's ready for you to remove the CD/USB? Those long 2 or 3 seconds of waiting will pay off, your USB ports will last you forever. A Laptop without an USB port can be pretty useless.
Run those Updates Already
I know you've been postponing those updates windows all the time. They're there for a reason, to keep your laptop in tip top shape and if you your computer doesn't bother you with those updates then update it yourself every once in a while.
Keep your little brother and german shepherd away from your laptop
They'll take apart your laptop faster than a Geek Squad technician.
Run Regular Maintenance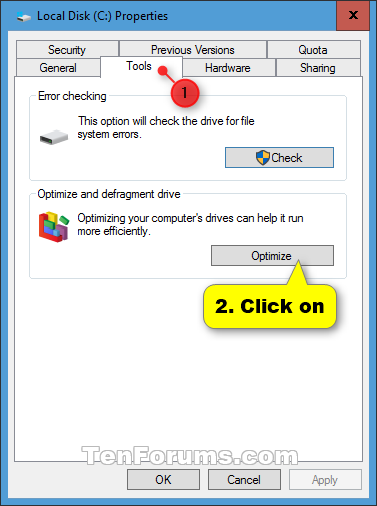 If you are using a Windows machine. Defrag and Run Disk Clean up manually. It's simple just right Click on Your Hard Drive Icon to get those options.
Keep the power stable
There was surge (not in my school) but in my house, needless to say my laptop was one of the only machines that survived. My entire family wasn't worried about their electronics though, according to them the company was sure to replace them. They still waiting for that by the way.
Turn it off when you start hearing a storm coming on and head to the computer labs to finish off your work. Alternatively, you can get a surge protector to keep your laptop from frying.
Drain Your Battery Life
Replace your Battery
There's no point in having a fully working laptop that turns off within two hours. If your battery lifecyle is near its end and not working properly either, just replace it asap. 
Remove the Battery Cell if you're not using it
If you are not doing an important project and your laptop is ON, remove the battery cell and keep your laptop plugged in. Why? Batteries have a limited number of recharging cycles before they stop being useful anymore.
However if you are working on a important project or document, make sure your battery cell is ON. You don't want to lose all of your work from a power outage or somebody triping over your power cable.
Upgrade your Hardware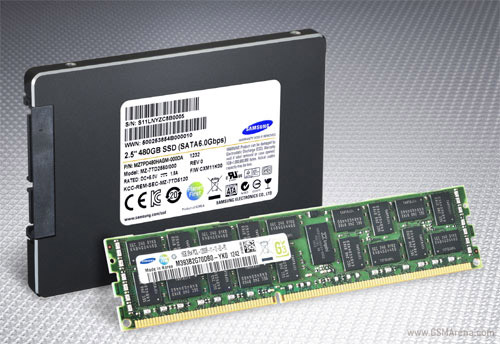 The better your laptop can perform, the less load the system will have to withstand. Update those parts that can be upgraded if you have the cash, start with the RAM it's the cheapest and if you get a scholarship or a hefty allowance: get an SSD. An SSD will keep your laptop both running faster and cooler at all times.
If you can't install those yourself, head to the IT department. They might do it for you with no issues. Upgrading those parts are not difficult, they're as simple as plugging a USB driver.
Protect your Monitor From yourself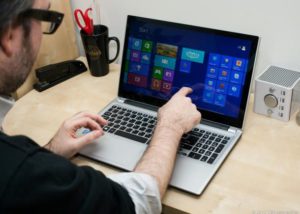 Change the cooling fan inside and hard drive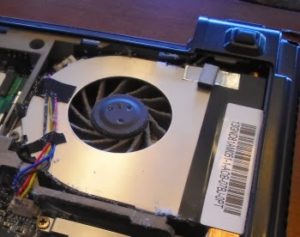 These are the easiest components to break down and they're also important to make your laptop last. If you think they are malfunctioning, change them ASAP.
Keep off  unsavory sites and software downloads

Viruses and Malware can be just as destructive as accidental drops or spills. They are not easy to remove either. You can always prevent them from finding their way into your laptop by using a good antivirus that's constantly updated. The best way to keep them off though is to avoid surfing through dangerous sites.
Perform a Factory Format every 6 months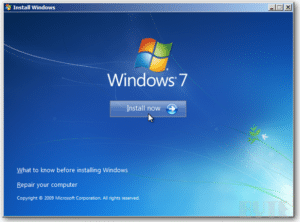 Not only will it force you to keep your most important files and software backed up but it will also clean out every malware and software installed. It'll also keep your laptop performing tasks smoothly without causing too much heat to build up.
Repair anything that needs to be repaired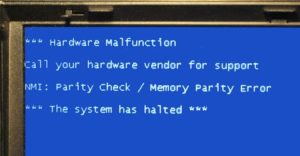 If there's an error that keeps popping up or any of your laptop's components are mulfunctioning, fix it asap. If you can't, talk to your IT support desk to do it for you. These little problems add up eventually becoming much bigger problems beyond repair.
Author Profile
I am physicist and electrical engineer. My knowledge in computer software and hardware stems for my years spent doing research in optics and photonics devices and running simulations through various programming languages. My goal was to work for the quantum computing research team at IBM but Im now working with Astrophysical Simulations through Python. Most of the science related posts are written by me, the rest have different authors but I edited the final versions to fit the site's format.