The 8 Best Intel Core i5 Processor Laptops in 2021 (11th gen)
We all get it.
You're here because you've figured out that Intel Core i5 laptops are the most budget friendly yet high performance laptops out of the entire family of Intel Core Processors.
A decent Core i5 laptop will let you play AAA games like Call of Duty, OverWatch and World of Warcraft.
You can also throw in some pretty heavy duty editing and rendering with PhotoShop & Adobe Premiere and even launch 3D Modeling software like AutoCAD & Solidworks.
Unfortunately…
Finding the best i5 laptop for the money you have ain't that easy.
In fact, the chances of you getting ripped off and overpaying for a weak laptop are pretty high in the Core i5 bracket.
For example…
Some core i5 laptops don't offer a dedicated graphics card (which are essential to do all the heavy lifting stuff we mentioned) and yet you can find models with a dedicated graphics card and a Core i5 processor for nearly the same price.
Ain't that a b?
I'll show an specific example soon.
Another issue….
Is trying to figure out what the hell they mean by Core i5 9300H and how is it better than a Core i5 10210U?
Or should I just go for Ryzen laptops at this point?
The latter is actually a much better question but an even better question would be:
Whether or not you should bother with the difference in power for the applications you have in mind? We'll get to that later.
Processors Nomenclature: The key to getting your best bang for your buck.
Intel has been pretty slick (and sneaky) in naming their processors and trying to figure out which processor will suit your purposes best is even more difficult these days with the release of 10th generation processors and the Ryzen chips.
Let's not forget that….
It's not all about the processor these days. RAM and Storage have come a long way and they can help tremendously speed up gaming and applications.

You want to get the best bang for your buck in other words getting the best specs/money ratio for your budget. Nobody want to miss our on extra RAM, more storage and a few more extra cool features like fingerprint readers and backlit keyboards.

Most importantly it's actually getting a cool laptop. And by that I don't mean a "cool looking" laptop with a skull logo in the back and lots of antenna sticking out. I mean a laptop that stays at cool temperatures so that the processor and graphics card aren't overwhelmed with high temperatures if they are they might eventually melt down.
Anyways, let's stop beating around the bush and get down with this post:
What will you find in this post?
I will list the 8 best intel core i5 laptops you'll find in 2021 and give you a complete guide that will teach you what exactly you need to know about Core i5 processors so you can find the best Core i5 laptops on your own.
That section is mainly written for those poor souls who are not in the US, UK or Canada and might not find the laptops I'm going to list online. You can jump right to it using the table of contents, it's right at the end.
For now I'll quickly summarize the things you need to look out for when shopping for core i5 laptops before we list the best core i5 laptops in 2021.
CPU
Only look for laptops with a 7, 8 or 10 maybe an 11 in the front. 11 are currently the latest of the latest but not necessarily the most powerful ones nor the best choice.
Ex: Core i5 8300H, Core i5 9300H vs Core i5-10210U. There's a big difference in performance between the latter two. Refer to the table at the end to see what's more powerful.
Core i5-1135G7 vs Core i5-10210U…. The 11th generation Core i5 processor is obviously faster here but not necessarily better than several "H" processors nor do they come with a cool dedicated GPU for gaming. Though that may change in the next few months.
Avoid processor that have a U unless you are interested in basic office work and light gaming.
Avoid processors with an Y or m unless you just want use Office and things like that.
RAM

4GB RAM is plenty for light tasks & office work.
8-16GB for the heavy stuff: gaming, editing & 3D modeling.
Pay close attention to DDR3 or DDR4 if you're going to any of the heavy stuff. You'll always find DDR4 on the latest laptops anyways. Just double check.
GPU
For light tasks & office work, don't pay attention to it.

Gaming & Editing : you can start with entry level GPUs: MX350 all the way to the RTX series. But a 2060RTX/1660Ti will give you the best bang for your buck in both cases.
Avoid the Intel Xe Max GPUs released with the Tiger series of Intel Processors, they're slightly faster than MX350 GPUs but are way too costly and you can get a much more powerful 2060RTX for the same price.

On average (depending on the software) 3D Modeling will be OKAY w/ 1650GTX equivalent or above.
See table below to check all the GPUs and their relative power/performance.
Storage

In reality there's not much need to worry about storage speed or even space since most devices today offer +256GB storage and they're all pretty much SSDs.
But if you're going to dedicate this laptop for AAA games you may need an upgrade or go for a 512GB SSD.
Note that a solid state drive (SSD) is a must if you want your laptop to run faster than Ussain Bolt on crack.
Top 8 Best i5 Laptops
Remember if there's something that's not clear, I've included a long guide after these reviews to clear things up and to explain any terms you may not understand, etc.
Also if there are any basic terms you don't understand, check the side bars to read my posts for computer noobs. Specs are broken down for the average Joe to understand.
Note that in these reviews, I'll mention any important details you need to know before you buy each laptop and what kind of things you can do with each.
I won't re-state the specs or explain what they mean like most websites do. That's pretty useless to do because the specs are already listed there next to the picture or in the referring website where the laptop is being sold.
This section is basically divided in laptops for two types of people.
Power Users(1-4): Gamers & Professionals dealing with 3D applications or multimedia editing.
Basic Users(4-8): the general consumer; basic tasks like web browsing, watching videos, playing simple games and high end games at very low settings, amateur photo or video editing, etc.
I know we are in the 11th generation now. But the laptops with 11th generation processors that have been released so far are really only faster than the 10th generation Mobile CPUs and cannot be used for high end gaming nor heavy video editing. Even for all the other purposes they're way too expensive now so I will only post a few of those and mostly focus on getting you the best BANG FOR YOUR BUCK with a mix of 10th and 11th generation Core i5 processors
---
Best i5 Laptop with 4GB vRAM Graphics Card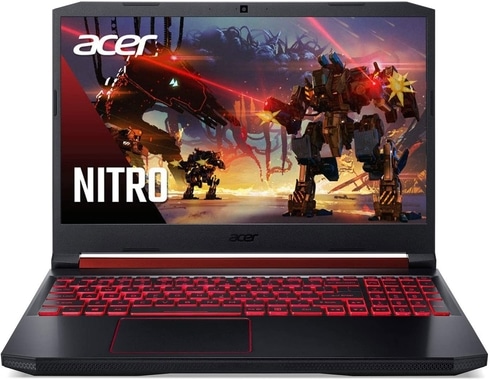 Intel Core i5 9300H
8GB RAM
GeForce GTX 1650
256 PCIe SSD
15" FHD 1080p IPS
5.07lb
5 hours

| | | | | | |
| --- | --- | --- | --- | --- | --- |
| Speed | Turbo | Generation | Cores | Threads | Cache Size |
| 2.4GHz | 4.1GHz | 9 | 4 | 8 | 8MB |
Hands down the best deal you'll find for a Core i5 laptop capable of doing pretty much anything related with high graphics performance: gaming, photo or video editing and 3D Modeling.
If you are looking for one of the best core i5 laptops without any extravagant features but just power then you should just buy this one right now.
Avoid the hassle of going over the other 7 laptops (unless budget is really an issue or you don't need to run applications that need a high graphic performance).
Performance
I know we are in the 11th generaiton right now but a core i5 9th generation processor still has plenty of speed to handle pretty much any game or software out there.
In fact, this 9th generation processor, along with its Core i5 10th gen version, is faster than the current 11th generation Processors released so far. Why? Because only mobile "U" 11th generation processors have been released so far.
In fact, ever since the 8th generation, all processors are way over the bar for medium graphics gaming and editing software and obviously for most everyday applications.
What really limits the ability to run any high graphics task like gaming or video editing these days is usually the GPU.
There are about a dozen of GPUs to choose s and this one sits right in the middle of the line.
A 1650GTX is a entry to mid-range level dGPU however it should handle all high end 3D Games like OverWatch, Wow, Call of Duty, WarFrame, Sims 4 at medium to high settings(high settings will depend on the game).
Mickey mouse games like LoL, CS: GO, Dota 2 should be able to run at epic settings with three digits FPS.
Photo Editing and any software for it only requires having a dedicated GPU (any) to use GPU acceleration (which increases the speed of applying GPU accelerated effects). In other words, any dGPU will do and the one shown here is no exception.
Video Editing on the other hand will benefit from high end graphics card but this entry level should be able to get you started with video editing If you are professional video editor you definitely need to opt for graphics card with a lot more vRAM (6GB) and more CUDA cores like a 1660Ti/2060RTX.
3D Modeling software. It will handle small to medium size projects. If you want to know what I mean by medium to small size projects check my posts on AutoCAD & SolidWorks & Revit. But the bottom line is unless you are a professional 3D Modeler working for a company's project, the 1650GTX should be enough and that includes school & out of the office CAD projects.
Design
It's entirely made out of plastic but not as heavy as many other core i5 laptops with a dedicated graphics card. The battery is a bummer though, the full HD display along with a dedicated graphics card are to blame and there's not much we can do about it.
Now there are dozens of laptops with a Core i5 9300H and a 1650GTX and some of them are slightly cheaper but this one has one of the easiest to upgrade designs, that means you can install an additional 1TB HDD or M.2 SATA II SSD along with another 8GB RAM stick without having to open up the chasis. I'd recommend doing the former over the latter because 8GB is quite a lot already. You may run out of space if you keep installing AAA games or storing 4k videos on it.
---
Best i5 Laptop For The Money
Core i5-9300H
8GB RAM DDR4
GTX 1650 4GB
256GB PCIe NVMe SSD
15.6 " FHD IPS 60Hz
4.84lbs
5 hours

| | | | | | |
| --- | --- | --- | --- | --- | --- |
| Speed | Turbo | Generation | Cores | Threads | Cache Size |
| 2.4GHz | 4.1GHz | 9 | 4 | 8 | 8MB |
Hardware
This is the cheapest laptop with the same specs as the Acer Nitro, it's got the 1650GTX and the 9th gen core i5 processors and the same display, storage size, RAM, etc.
Performance

You're going to get the exat same performance for 3D Modeling, gaming and editing software.
Design
The design is vastly different from the Acer Nitro 5. This one is all dark and could pass for a professional business laptop. It doesn't have that huge logo that screams "this guy is a gamer" for sure.
It's all a lot thinner so it is easier to carry around. This has a drawback though, it's a bit of a pain to upgrade, you're going to have to have someone who's techy do it for you. It needs to be opened up entirely to do the any upgrades.
The plus side is that it's usually 50$ cheaper than all other 1650GTX laptops including the Acer Nitro.
. Buy Now
---
Best i5 Laptop CPU
Core i5-10300H
8GB RAM DDR4
NVIDIA GeForce 1650GTX 4GB vRAM
256GB PCIe NVMe
15" full HD IPS Display 120Hz
4.84lb
6 hours
No DVD Drive
| | | | | | |
| --- | --- | --- | --- | --- | --- |
| Speed | Turbo | Generation | Cores | Threads | Cache Size |
| 2.5GHz | 4.1GHz | 10 | 4 | 8 | 8MB |

This model has the current fastest Core i5 CPU on laptops and it's a 10th gen because the 11th generation high performance processors haven't been released yet. We will update this article with a tooltip to make you aware of their release though.
Performance
Because it has the same GPU as the other Lenovo and the Acer Nitro, the increased performance will come from the extra clock speed of the 10th generation Core i5 processor.
Gaming: A small increase in CPU clock speed makes a huge difference in raising frames per seconds. So if you were getting a +120FPS at medium settings with WoW, you can expect a 30-40FPS increase with this GPU.
Editing: more CPU speed means a slight increase in the it takes to apply affects for any type of multimedia editing. Rendering will be substantially faster though because it's heavily dependent on CPU clock speed.
CAD software: Like wise, CPU clock speed will reduce the time it takes to load up an effect or add parts to a model and rendering will be relatively quicker.
Display:
The 10th generation high performance Core i5 processor by itself can't justify the price. The display does though, unlike most laptops which come with a 60Hz display and therefore limit the number of framerates per second you can experience, this one does have x2 the amount of refresh rates. Although this features will bump up your gaming especially in high paced shooting games it will definitely increases the visual experience across all games. Everything will just feel two times smoother.
---
Best i5 Laptop with 6GB vRAM Graphics Card
Core i5-9300H
16GB DDR4
NVIDIA 2060RTX
512GB SSD
15" full HD 120Hz IPS
4.10lb
4 hours
| | | | | | |
| --- | --- | --- | --- | --- | --- |
| Speed | Turbo | Generation | Cores | Threads | Cache Size |
| 2.4 | 4.1GHz | 9 | 4 | 8 | 8MB |

This is one of the most high performance machines that are still affordable. Obviously, it's thanks to the fact that it has a Core i5 CPU and its from MSI.
Performance
Ok the CPU is pretty standard and its the same one you've seen in every laptop so far so what makes a huge difference here is the 2060RTX.
Gaming: You will see around ~20fps increase when playing any high end 3D game like Overwatch at medium settings and around +30fps in openworld MMORPG games like WoW, PUGB compared to a 1650GTX you'll be hitting three digit fps numbers on both. Less hardware demanding games can be run on High/Ultra settings. Check my posts on how these games perform with specific GPUs to see a comparison of FPS/Settings you'll be getting.
Editing: Photo editing does not need the extra number of CUDA cores nor the extra 2GB vRAM from a 2060RTX. Video editing on the other hand will see huge reduction in the time it takes to rende r& export a video. This is the first GPU we recommend for heavy video editing.
3D Modeling: There's a huge difference between the 2060RTX and a 1650GTX. If you are an animator or a hardcore professional CAD engineer, you should definitely consider this GPU if you want your laptop to be to be your mail tool of work.
However, if you are starting with CAD software or only dealing with small assemblies, you'll be saving yourself a lot of money if you opt for a 1650GTX/1050GTX and in the worst scenario a MX350.
Hardware
The display quality is average but it is still full HD.
Because of its thin design it doesn't have as many USB ports as many bulky laptops have.
There's nothing to say about the keyboard, no complaints there and it's actually comfortable according to amazon reviewers. The TouchPad is not great but who uses a TouchPad anyways?
The speakears have high quality sounds but you need to stay close to the display.
Design
It has pros and cons, it's not perfect.
Pros:
Extremely easy to upgrade. Open up the backside and insert RAM or the SSD as you wish, should take you 5 mins.

Battery is decent ~5 hours with surfing the web and watching youtube videos

Fan is not too noisy, thermal control is superb.

Despite being a gaming laptop it's not bulky

There's a backlit RGB feature for the keyboard.

Already upgraded to 16GB

Plenty of storage for several AAA games.
Cons:
It will heat up a lot where the CPU is located.

TrackPad isn't great

Sound quality isn't the best
---
These following 4 laptops are tailored for anyone who doesn't need high graphics performance.
They can still be used for photo editing , light video editing and gaming at very low or medium settings depending on the game. You can also launch CAD software like Revit, AutoCAD and Solidworks with very low number of parts/ small models but expect some lag when using viewport. These are mostly designed for the office, school & everyday use because they're thin and portable.
---
Best i5 ASUS Laptop
Core i5 10210U
8GB RAM DDR4
Intel Iris Xe Graphics
512GB PCIe NVMe
15" FHD IPS
3.97lb
8 hours
No DVD Drive
| | | | | | |
| --- | --- | --- | --- | --- | --- |
| Speed | Turbo | Generation | Cores | Threads | Cache Size |
| 1.6GHz | 3.4GHz | 10 | 4 | 8 | 6MB |

The 11th generation core i5 processor have so far have only been released for ultrabooks. That means you won't find them on gaming laptops or paired up with a nice GPU for other heavy duty tasks.
Which makes this laptop suitable for the average Joe who plans to do nothing extreme.
Design
This is not exactly a premium laptop but it's thin and relatively lightweight for a 15" laptop at 4lb. Although there's definitely laptops with a 15" display and 3.5lbs, those are extremely expensive.
Now beware that the reviews on Amazon are for the older version with a 10th generation processor.
The newest model doesn't seem to present any problems so far.
---
Best 2 in 1 i5 Laptop
Intel Core i5-1035G4
8GB RAM DDR4
Intel UHD 620
128GB-1TB PCIe NVMe SSD
12.3" 2736×1824
1.7lb
8 hours
No DVD Drive
| | | | | | |
| --- | --- | --- | --- | --- | --- |
| Speed | Turbo | Generation | Cores | Threads | Cache Size |
| 1.1GHz | 3.7GHz | 10 | 4 | 8 | 6MB |

The latest versions of the Surface Pros have almost the same, if not better, performance as many premium laptops like the Dell XPS or the MacBook Pro would.
As long as you pick up a Surface Pro with 8GB RAM with a Core i5 processor, you'll be able to do pretty much anything
Hardware
This is last year's model and its still the latest, the Surface Pro hasn't released a model with an 11th gen CPU and it's very likely they'll release with a Ryzen CPU due to the fact that they seem to outperform Intel for the time being.
One secret you should know before buying one is that past versions behave pretty much the same as the current version. Although they may have an 8th generation CPU, this one still has the same architecture as the 9th and even 10th generation and the difference in clock speed isn't that great.
So if you want to save a few bucks and still be able to get all the benefits from the Pro you could buy an older model.
One thing that the newest version has exclusively is the display. Older versions have the same resolution, size, etc.
However, newest models always improve their contrast ratio and colog gamut. Newest versions are brighter than its predecessors which helps a lot if you happen to work outdoors or with stray sunlight in your face.
If you hear any reviews about the backlight bleed problem, beware that the backlight bleed has been gone since the Surface Pro 4 .
Design
Like any ultraportable convertible laptop, the drawback is the number of ports. There's a headphone jack, a surface connector port, a USB A 3.0 port and a mini display port that's it. This model does not have a USB type C or a thunderbolt 3 port like many modern laptops or all the MacBooks have .
However battery life is great. You can run MS office, youtube, One Note, etc, and still end up with 8.5 hours. Of course if you throw any CPU demanding task, mileage may vary but this gives you a rough idea of how long you can survive outdoors while doing some work that involves a lot multitasking .
Nothing wrong with the keyboard itself, good size and travel distance. TrackPad is still small compared to regular laptops and obviously much smaller than the MacBooks but its still smooth responsive and accurate.
Despite being a 2-1 laptop, the sound quality is superb there's not need for headphone jacks or bluetooth speakers if you want throw a jam in the background.
The cooling system is great, it rarely gets warm and stays completely silent. Isn't that the point of Core i5 U processors? Well the Surface Pro 7 takes full advantage of that, it's noiseless like all core i5 laptops should be.
---
Best Rated i5 Laptop SSD
10th Core i5
8GB RAM DDR4
Intel UHD Graphics 617
128-256GB Flash Storage SSD
13.3" Retina Display
3lb
12 hours
No DVD Drive
| | | | | | |
| --- | --- | --- | --- | --- | --- |
| Speed | Turbo | Generation | Cores | Threads | Cache Size |
| 1.1GHz | 3.5GHz | 10 | 4 | 8 | 8MB??? |

I haven't been able to get my hands on the new MacBook Air (but I plan to this year).
However I have the Old MacBook Air with a Core i5 CPU and a non-retina display. I can tell you that if the Air I have is old but still lightining fast and blowing pasat my 8th generation Core i5 windows laptop for pretty much any applicaiton that doesn't involve the use of a dedicated GPU (gaming, video editing,etc),
I can't even imagine how fast the newest versions are.
Hardware​
It's fast not because it's core i5 processor is special. Although that may be true for the newest and latest model with an M1 chip which vastly outperforms Ryzen and Intel chips, the model with the core i5 10th gen CPU is still faster than other ultrabooks with the same hardware due to:
Its SSD. It doesn't really have a name for it because the technology is propiety of Apple but it's faster than the fastest SSD: PCIe NVMe windows laptops offer.

The OS: Apple iOS is far better than Windows 10 and that's not because they hired better programmers. It's simply because its much easier to tailor an OS for specific hardware which does not change much between their models (they have like what? 3 or 4 MacBooks?).
Design​
The only drawback of the Air, which was the HD display, has been eliminated with recent models, it now boasts a retina display. The viewing angles have also been stewed to perfection.
So today it's a flawless perfect machine. From the speaking system to the keyboard and trackpad and even the battery life, which is the longest known to ultrabooks (even with the high resolution display) with the exception of ChromeBooks and the Old MacBook Air which has a lower resolution ( and consumes much less battery).
It should last around 10-11 hours as opposed to the 13 hours the older non-retina versions had. Low brightness levels have been used to calculate its battery life time yeah but think about the the retina display too (there's a huge increase in the amount of pixels which translates to more energy consumption so setting brightness levels to low its a great way to compensate for the energy usage of all the pixels, obviously you can set brightness levels to your heart desires!).
This time it's also sleeker, smaller, has thinner bezels and fits in a thinner case. Long story short even more portable than before. You also get a touch Id and just like the Iphone 6s it will recognize your fingerprint in a split second.
There's stil one huge drawback. Yes, you know what it is….
The price.
The more perks you add to it : +512GB storage device or 16GB RAM the more ridiculous the price gets.
---
Best Budget Core i5 Laptop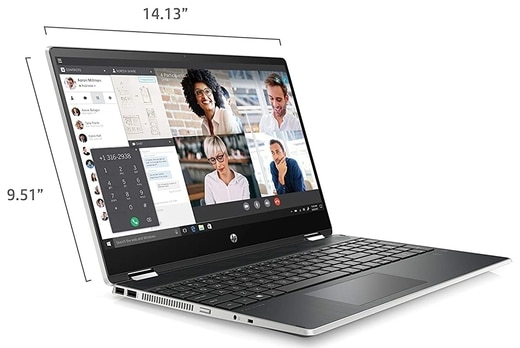 Intel Core i5-1135G7
8GB RAM DDR4
Intel Iris Xe Graphics
512GB PCIe NVMe SSD
15" HD TN
4.24lb
8 hours
No DVD Drive
| | | | | | |
| --- | --- | --- | --- | --- | --- |
| Speed | Turbo | Generation | Cores | Threads | Cache Size |
| 2.4GHz | 4.2GHz | 11 | 4 | 8 | 8MB |

HP Pavilion x360 Convertible 15.6-inch Touchscreen Laptop, 11th Gen Intel Core i5-1135G7, Intel Iris Xe Graphics, 8 GB RAM, 512 GB SSD, HD Micro-Edge Display, Windows 10 Home (15-dq2020nr, 2020)
Asking for an 11th generation Core i5 laptop with extra features like a touchScreen or a retina display, its like asking for someone to steal your bank account.
Virtually all of them are ultra expensive, I'm gonna wrap it with the cheapest 11th generation laptop you can find right now that isn't just a regular laptop but a touchScreen convertible laptop just like the Surface Pro.
However, the TouchScreen can't be used as a notepad as in the Surface Pro, you can interact with it as you would with a phone though.
The only real downer of this model is the HD resolution which is low, however it's a 15" display so it can make up for the lack of workspace a low resolution laptop naturally brings with it.
Setting that asidel all components not just the CPU are recents, latest PCIe NVMe SSD and the latest DDR4 RAM all under 650$.
---
How To Buy The Best i5 Laptop
I have written an entirely different article on everything there is to know about the entire line of core processors. For this article, i'll just keep everything relevant to core i5 laptops because I don't want to bore you to death for no reason.
I am assuming you have some knowledge of basic computer terminology since you've spotted the best core out of three(Core i5 is in my opinion the best choice) for most users. If not, head to the side bar for a quick overview of the basic computer components we all need to know.
Anyways, here's what you need to know:
Processor
Obviously the best place to start looking for the best core i5 laptop is the processor.
Before we get into what each type of core i5 processors. It'd be best for you to understand or recall what features the core i5 processors have or lack:
Hyper Threading
In summary, it means your processor is capable of taking two different tasks at a time by using it. For example, one "thread" can be assigned to Skype, while the other can be assigned to whatever else you are doing while skyping. Perhaps web browsing or typing a doc. This will make running both tasks much faster and use your CPU's clock speed much more efficiently.
Some tasks benefit from hyper threadingso it's not just for multitasking. Think of applying some effect to your entire graduation video, making the entire thing black and white and saving it with that effect. One "thread" can work on half of the video and the other "thread" can work on the other half. The same thing can be said for photo editing or 3D modeling (though this is rare). But it'll mostly be useful for multitasking while running a very intensive applications like gaming at ultra settings while streaming it.
Turbo Boost
Turbo Boost is very easy to grasp. It just means your CPU will get faster and process your tasks, calculate problems and do everything else faster when it sees the need to do so and when it's allowed to do it (it won't do it if your computer it's too hot).
Luckily all core i5 processors have this feature regardless of what model number , series or generation they are.
U vs HQ vs M vs H Lines
The most important part when choosing an intel core i5 processor is the Line.
U
U stands for ultra low power, these processors deliver high speeds but not as high as HQ/H series. They have 2-4 cores per CPU, each core can support 2 threads by using hyper threading.
So you get 4-8 threads if hyper threading is enabled. All U series have hyper threading.
HQ or H
The HQ/H series have the highest speeds per core. HQ stands for High performance graphics and Quad core and H is the new label for HQ processors.
These processors can have up to 4 cores as well. You may ask then what's the difference with U processors?
More clock speed and usually more Cache memory. That's about it.
M or Y series
These have very low performance and consume much less power but they still don't seem to offer better battery lives than U processors.
These are not good for nothing though. They are designed to fit inside ultra-books like the new MacBook.Basically they're used to make laptops ultra small and thin
They're still good enough for multitasking with basic apps.
Which Core i5 line should I aim for?
HQ/H series:
If you deal with editing be it audio, images or videos. HQ/H processors are the way to go. Higher clock speeds means faster calculations and therefore faster editing/rendering.

Gamers and 3D designers will also benefit because they offer faster clock speeds.

Actually for anyone planning to put their laptop under heavy workloads they will become for the most part their only option because these processors are always paired up with a relatively powerful GPU, most of the time they can't be avoided.
U series:
However, most U processors from the 8th generation forth have the same amount of cores as H/HQ processors. The only difference between these and H/HQ processors is just a slight decrease in clock speed which means if you are a on budget you can opt for one regardless of what kind of app you decide to run (games,video editing,modeling,etc) as long as you get a dedicated GPU along with it. That's because the clock speed and the GPU becomes much more relevant.

If you are limited to general computer usage and don't expect to carry out heavy workloads when gaming and video/photo editing, you should only consider these. They'll save you tons of bucks and you won't have to buy the extra power of H/HQ processor for no reason.
Y/M series
If you do nothing more than web browsing , some light multitasking with simple apps like word editors, movies, etc, you can safely land a netbook or small sized laptop with this one. You won't get better battery lives or better performance over the U series but you'll get a super small portable machine with just the right amount of power to avoid lag when running basic apps.
Generations: 5th, 6th , 7th, 8th,9th and 10th
Intel core processors come with different generations. Latter generations offer improvements over the older
generations in terms of battery life, speed and graphics. Without going into much detail into how much and what features are improved here's a good guideline to follow.
There's a significant improvement with 6th generation core i5 laptops over 5th generations in every area : battery, speed and graphics. This is because there's a new architecture ore a new design in the 6th generation.
There's little improvement with the 7th generation over the 6th generation which is not worth the extra cash. You would be better off spending your cash on other specs we'll discuss next.

The highest performance processors are the 8th and 9th generation ones, not the 10th. Intel hasn't released 10th generation processor with "H"igh graphics performance or the H label just yet.

The 8th and 9th generation are pretty similar and they only differ in a small amount of clock speed.
If you want more details read my articles on the side bar.
Wait, What about the 4th, 3rd, 2nd and 1st?
Don't bother with these unless you get them for free (and even then think it over because they're frustratingly slow for today's software/games). They'll be useful for web browsing and microsoft word though.
Here's a complete table of all the core i5 mobile processors released.
RAM
8GB is the maximum you should go for basic apps and multitasking with them (16GB will be useless you wont feel the difference) and 4GB the minimum (all core i5 laptops offer 4GB RAM anyways).
16GB is recommended size for video/photo editors, gamers and 3D designers or users. 8GB will be fine for most photo editors but the rest of the power users will struggle with heavier loads.
Storage
HDD
These bricks are horribly slow. At this point they're just good for back up drives or extra storage you should always opt for an SSD if you don't want to be frustrated when working with pretty much anything. Software/Games today already assume you don't have these bricks, that's why!
SSD
SSDs are several (up to x17 faster than HDDs). There are two types to pick: SATA or PCIe SSDs. The latter becomes extremely useful if you're doing actual work. If you're a gamer the latter will only help with Open World Games and the like that.
Graphics Cards
There are three types of graphics you'll encounter with core i5 laptops:
HD Graphics (Intel HD XXX)
The default graphic cards that all laptops will have. You can actually game/run 3D applications and edit videos with it but it'll be much slower and put heavy loads onyour CPU. If you set everything to low when gaming and try to use simple edit/models you might be fine with these but you should totally avoid them unless you're just looking to run basic computer apps.
Intel Iris/Iris Pro
Though a bit more powerful these are just as useful as Intel HD cards.
NVIDIA or AMD dedicated graphics
These are dedicated GPUs and if you are a power user, you have to know what each model can do for you and what it can't do for you.
Luckily Intel Core i5 laptop are only limited to the GPUs on the table below which are not labeled with RED, so the choice becomes easier.
If you want to step into "high end stuff" be it gaming, video editing or 3D modeling (not photo editing), try to get the orange ones.

If you just want to light gaming, video editing and basic 3d models get the blue ones.

Photo editors only need to look at the blue ones because more powerful GPUs won't make photo editing software run faster.
| | | | |
| --- | --- | --- | --- |
| Name | Cores | vRAM | Speed |
| MX150 | 384 | 2GB-4GB | 1532 |
| MX250 | 384 | 2GB-4GB | 1582 |
| 1050 | 640 | 2GB-4GB | 1493 |
| 1050Ti | 768 | 4GB | 1620 |
| 1650 | 1024 | 4GB | 1560 |
| 1060 | 1280 | 6GB | 1670 |
| 1660 Ti | 1536 | 6GB | 1590 |
| 1070 | 2048 | 8GB | 1645 |
| 1070Ti | | | |
| 1080 | 2560 | 8GB | 1733 |
| 1080Ti | 3584 | 11GB | 1600 |
| 2060 | 1,920 | 6GB | 1680MHz |
| 2060 Super | 2,176 | 8GB | 1650 MHz |
| 2070 | 2304 | 8GB | 1620 MHz |
| 2070 Super | 2560 | 8GB | 1770 |
| 2080 | 2944 | 8GB | 1710 |
| 2080 Super | 3072 | 8GB | 1815 MHz |
| 2080 Ti | 4352 | 11GB | 1650 |
Battery Life
How much battery life do you get from i5 over higher end processors?
Comparing both battery life and overall performance over its archi rival the core 7 , you are going to be surprised by the results. According to LaptopMag which did some testing using the same laptop just with different processor configurations (i5-7200U CPU and the other with a i7-7500U), the following was concluded:
You won't notice any difference between battery lives unless you push both processors to their limits. For basic tasks or web browsing the difference was around 30 min favoring the core i5.

Performance wise with all kinds of applications tested: video encoding, numerical computations and 3D games the difference was minimal.

In other words, you made the right choice choosing a core i5 U processor to get more battery out of it.
Now if you put an H into the mix from both parties, let's say Core i7 – 8750H vs Core i5-9300H or Core i5-8265.
You'll get far more battery with U processors.

You'll get about the same battery life with both Core i5 and Core i7 H processors.
Bottom Line
The Core i5 processors will, for many, offer the best value for money if we talk about the U line. Small battery life improvement but with near the same performance as Intel core i7 U processors.
The Core i5 H series will more than likely perform just as good as a Core i7 H processor provided your application (actually most of them including gaming) doesn't rely heavily on "hyper-threading" because Core i5 H processors have less cores than their Core i7 counterpars.
Finding the best i5 laptop is not all about the processor though, as long as you can max out on graphics card, storage and RAM you'll get near the same performance for 3D Games & 3D Applications and other heavy apps out there compared to the same model with the higher end core processor or even Core i7 processors.
Comments?
If you have any suggestions, questions or recommendations. Please leave a comment below.