The 8 Best Laptops For Photoshop in 2020
While the fact that "Photoshop is the most useful, popular and therefore the only software you should consider for any type of image editing" is universically accepted.
There's a ton of conflicting evidence on what computer specs are best suited for the software.
As a result most people either end up buying an overpowered 10lb laptop (which is also ultra expensive) that they never put to full use or a 200$ underpowered little toy that can't pack more than a dozen layers.
In reality the hardware needed (therefore how much you need to spend) really comes down to personal usage (and in a few cases skill).
Oh no…then that makes it buying a laptop complicated…can't you just tell me what to buy?
I could but how would that make me any different from other sites who claim to be experts with the software and just list random laptops without justifying the price tag.
Don't worry though…
In this article…I've made it extremely simple and written a guide for you to understand how to pick one yourself. This guide is based on my years of experience with the software and the latest benchmark studies carried out by Pudget Systems.
Of course, I'll also list a few laptops that you can just buy right away (in fact I will do that first due to time saving purposes) and tell you the following about 'em:
If this laptop is for a pro, intermediate or beginner,

What kind of user may find it more useful (photographers, web designers, bloggers,etc)

What kind of editing you can expect from each (pixel level editing, basic cropping, high res image editing and so on)
Recommended Specs for PhotoShop
Because the guide on how to pick a laptop can be quite long and I know people rather spend their time upping their photoshop skills, I am going to quickly outline what you need to look for and list the 5 best laptops for photoshop right after it. I'll leave the complete and long guide to the last section of this article.
if you don't understand computer jargon at all, you can use the posts on the side bar.
In order of priority look for the following specs:
RAM
It really comes down to either 8GB or 16GB.*
Web Designers/Bloggers/Graphic Designers: the only instance 16GB might come in handy is when you start working on huge infographs/posters with hundreds of little icons/layers. Even then 8GB might be enough.

Photographers: If you happen to use LightRoom along with PhotoShop and then go onto editing dozens of images all at once: 16GB. Otherwise, 8GB is fine.
CPU
The processor with the highest clock speed you can afford. Don't pay attention to names: Core i5, i7s, #Number of Cores, AMD Ryzens. Just look at the frequency listed (measured in GHz). Though I highly recommend Ryzen Processors too.

Storage
With modern storage devices easily reaching the TBs(1000GBs). It's gonna hard for you to run out of space. However for reasons explained in the last section: do your best to get an SSD, any type(PCIe NVMe if you want to transfer hundreds of images from an external device at once in a few secs). Size does not matter too much(you can always buy external storage/upgrade).
Display
Nothing will beat an external monitor. But if you want a decent display on your laptop, get an IPS screen (most of them come with at least 86% of the sRGB). Glossy displays are more color accurate but Matte displays are better if you work outdoors.

GPU
Do not invest too much of your budget on GPU and never step on anything above 1050Ti or AMD RX Vega X. 940MX, MX150 and 1050 , Radeon Pros and even older GPUs are fine.
Top 8 Best Laptops for Photoshop
If you need a more thorough explanation about why I picked the following laptops or any other questions refer to the guide at the end. These laptops have been updating as of early 2020.
---
Best Budget Laptop for Adobe Photoshop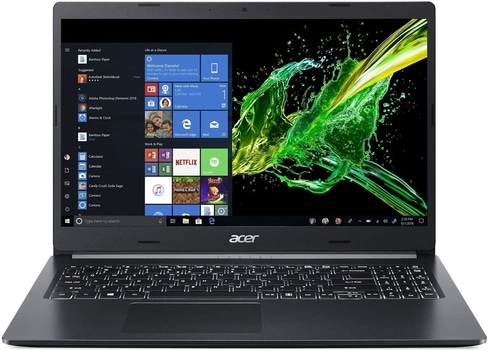 Core i5 8265U Up to 3.4GHz
8GB RAM DDR4
NVIDIA GeForce MX250
512GB SSD PCIe NVMe SSD
15" full HD IPS Display Anti-Glare
5.85lb
5 hours
No DVD Drive
x2 USB 2.0 ports, SD Card reader, mini HDMI port, x1 USB 3.1 Type C port, x1 USB 3.0 Port(with power off Charging), RJ-45 Port (for Ethernet Connetions), BlueTooth, Wi-Fi AC

This is hands down the best deal for about 90% of PhotoShop users. It has most, if not all, the specifications I've recommended above.
Hardware
Although both the CPU & GPU are on the average side of the 8th generation processors and 10th generation graphics cards (which have been recently released), you'll rarely be bottlenecked by either unless you are editing several dozens of high resolution images all at once.
Some of you are probably hesitant about the graphics card but let me tell you although this is an entry level card it is a full blown dedicated GPU with about x5 times the performance of integrated ones.
Performance
And to be honest, PhotoShop doesn't care how fast your GPU is. As long as it's not an integrated one, you'll be able to take advantage of all GPU accelerated effects.
And yes dGPUs do make a difference with Illustrator and Photoshop, once you turn that GPU acceleration on you'll notice a huge difference with several operations, most notably filters and 3D features.
As for RAM, this model only has 8Gigs but 85% of you will never see the need to use 16Gigs. If that day ever comes… this laptop is easily upgradeable. I have had the 17" version of this model and it only took about 1 min to do the upgrade.
Luckily nearly all modern laptops come with a nice SSD in it. This one does too but it actually comes with the fastest one currently available: PCIE NVMe. This will come in super handy when photoshop goes into "Scratch Disk" mode.
Design & Display
It's kind of an understament to say that the display is actually pretty good for 650$ bucks.
The display is not cheap at all, very bright, in fact you might to reduce brightness levels when working indoors.
It has pretty good color accuracy but that's because it has an IPS screen with a full HD resolution , both specs are not cheap to get on a display.
It may be because they cut down the price by sacrificing a few other things:
The speakers are average, they are not as loud as the Macs or gaming rings.
The trackPad is not of high quality either. I mean it works but it's not as smooth, responsive and as easy to use as the MacBooks (which most windows laptop lack anyways). This shouldn't matter though since you'll be using an external mouse.
The keyboard isn't backlit plus this model has no DVD/CD driver.
Anyways, this is probably what brought down the price to 650$ bucks despite having a great display, great specs all over and a dedicated GPU…which is perfect for Photoshop users. Seems like the best combo for PhotoShop users…they got rid of the things you won't find useful…and invested that money on the things you will (GPU, Display, Storage).
About the upgrade…
I'm preparing a guide on how to do it step by step (it will be a two step procedure though, it's very easy). I'll mention what specific computer parts you need to buy to do the upgrade( either an additional 1TB HDD/SSD or an additional 8GB RAM stick or both), if you ever wanna let this beast run wild.
Just subscribe if you wanna get notified for that article and other tips for your laptop.
I wouldn't recommend the upgrades though unless you are also using lightroom or editing several panoramas with pixel level detail.
---
Best Windows Laptop for PhotoShop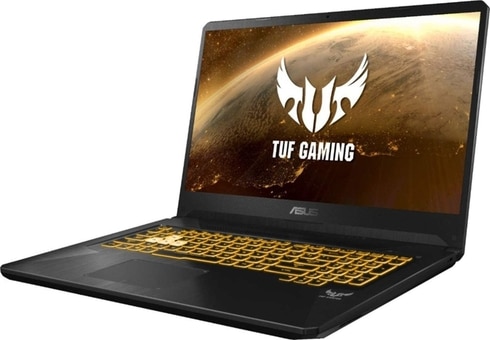 AMD Ryzen 7 3750H up to 4.0GHz
16GB RAM DDR4
NVIDIA GeForce GTX 1650 4GB vRAM
512GB PCIe NVMe SSD
17" full HD IPS VR Ready
4.6lbs
6 hours

---
Best Mac Laptop For PhotoShop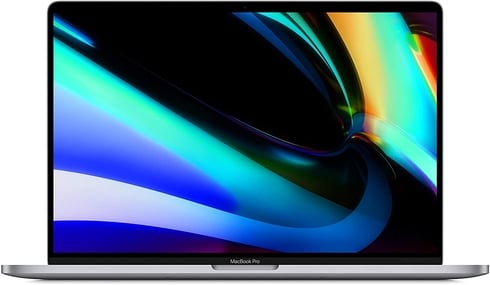 Intel Core i7 – Core i9
16GB-65GB RAM DDR4
AMD Radeon Pro 5000Series
512GB – 8TB "Flash" SSD
16" Retina IPS
4lb lbs
10 hours

Hardware

There are several dozens of MacBook Pros to choose from with different CPU, RAM and Storage configurations. If you are casual photoShop user, you can settle with any of them even those without a dedicated GPU (GPU is an additional bonus to photoshop anyways, not required unless you are really really into the field).
If your a professional though, then you should only be looking at the MacBook Pros withi dedicated GPUs. Usually they're bigger than 13".
All those MacBook Pros have the AMD GPU equivalent of the 1050 and 1050Ti GTX. The latest 16" MacBook Pro actually has a much powerful GPU. Anyways, the point is that a GPU like the 1050Ti or AMD Radeon Vega 16/20 or anything above will let you easily edit pics bigger than 150MPX with almost no lag. Anything more is unncessary.
Design
This is main reason why MacBooks are many times more expensive than windows laptops with the same specs.
You'll also get top of the line speakers, keyboards, trackpads, insanely long battery lives, portability and one of the best displays on the laptop market.
All MacBook Pros released within the past 5 years have +2k resolutions (2880×1800) which they've marketed it as "retina display" and they cover almost 100% of the sRGB spectrum.
I can't afford it…
You can always try to configure a MacBook Pro to your budget.
If you want the Pro with a dedicated GPU though all configurations will be expensive unless you opt for older models or certified refurbished recent models.
There's nothing wrong with buying certified refurbished models, Macs are known to last several several years so you're not really risking it as much as if you were buying a certified refurbished windows laptop.
---
Best Gaming Laptop for PhotoShop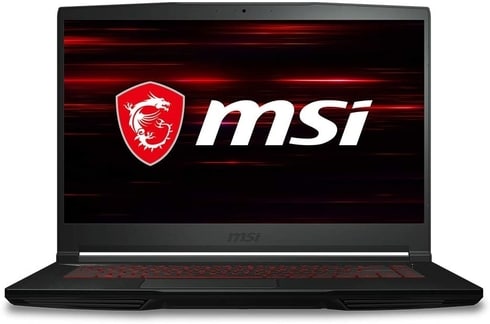 Intel Core i5 9300H Up to 4.1GHz
8GB DDR4 RAM (Up to 32GB)
NVIDIA GTX 1050Ti 4GB vRAM
512GB SSD PCIe NVMe
15" IPS full HD 1080p
4lb
4-6 hours

These next few laptops don't offer any more power than the 16 inch MacBook Pro or 17 inch the ASUS TUF. GPU power will still hover around the 1050GTX.
However each has a nice addition that depending on your workflow you may find useful.
I'm starting with this model because it is the cheapest "high end" laptop you'll find. It a 4GB Ti Graphics card with a processor that exceeds 4.1GHz and the now common ultra fast storage with a decent size.
Indeed this laptop has the best performance/money ratio for mid tier laptops.
It is several times faster than the Entry level Acer Aspire 5 despite being only 100$ bucks more expensive.
It's surprisingly thin and lightweight despite all the machinery jammed into it too.
---
Best Dell Laptop for PhotoShop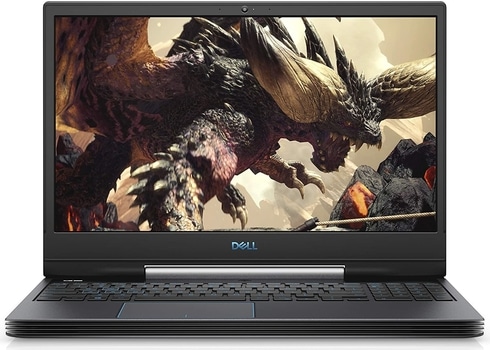 Intel Core i7-9750 Up to 4.5GHz
16GB DDR4 (Up to 32GB)
NVIDIA GTX 1650 Ti (4GB vRAM)
256GB PCIe NVMe SSD + 1TB SATA III SSD
15" IPS full HD 1080p
5.76lb
6-7 hours

Performance
This dell right here will have a better performance than all laptops above. There are no bells and whistles in it, just crazy fast clock speed that's why it's quite expensive (though not as expensive as a Mac).
This is due to the CPU and not the GPU. It's got one of the highest clock speeds you'll find among laptops today: 4.5GHz only exceeded by the Core i9s which start around 2000 bucks.
In other words, you'll have the highest speed for applying effects and just editing.
You also get 1.5TB of SSD storage. Although only 256GB is PCIe NVMe based, this is enough to store the OS, software and other files being currently used (images being edited). The 1TB SSD can be used a repository which by the way will render previews quiet fast too since this is not an HDD but still an SSD (though slower than the PCIe NVMe). Remember to back up though, I don't wanna get flooded by emails telling me that I didn't warn you guys.
Who is this laptop for?
GPU usage and multicore usage is pretty limited with Adobe Software and with Photoshop. Editing & applying effects is still dissapoingnly single CPU-bound.
I guess this laptop will do you a lot of good if you apply effects over and over, the 4.5GHz here will come in handy and do all of that faster and save you a few sec here and there (which all add up to minutes and then hours over the course of the week by the way).
If you got a huge amount of high resolution images that you go through back and forth (generating previews), kind of like a photographer, then the 1.5TB SSD set up will definitely come in handy too.
---
Best Laptop For Photoshop Under 1000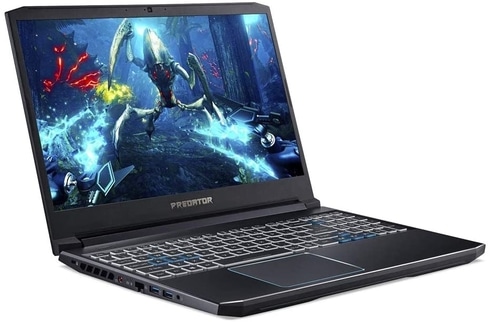 Core i7 9750H
16GB DDR4
NVIDIA GeForce GTX 1060Ti 6GB vRAM
256GB PCIe NVMe + 1TB SATA III SSD
15" Full HD IPS 144Hz
5.51lb
Up to 5 hours

This laptop has way too much power for PhotoShop.
But it's an excellent option if you plan on throwing video editing/some gaming on it.
Every spec is pretty much what the Dell has except for the GPU: 1060Ti GTX. This is a mid-range to high end GPU and I like it better than the more powerful beasts like the 1070, 1080 and high end RTX Series because it has the best performance/money ratio for any GPU related task: video editing, gaming, Animation, etc.
---
Best Cheap Laptop For PhotoShop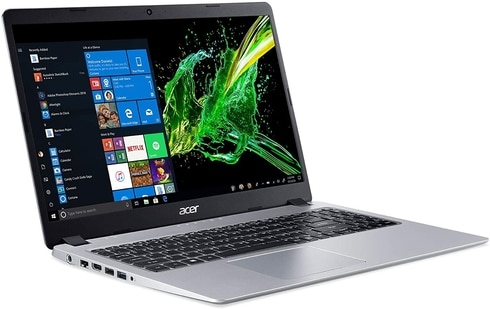 Core i3-8130U up to 3.4GHz
6GB RAM DDR4
Intel HD
1TB 5400RPM
15" TN full HD 1080p
5.3lb
10 hours

Now let's go back to much weaker laptops and what they have to offer. This is the only laptop out of the entire list that does not have a dedicated GPU but everything else is decent: RAM, Storage, CPU and the display is actually great: IPS panel w/ full HD…all of it for just 350$ or 'three fiddy'.
That's why this laptop is currently the best selling laptop on Amazon.
But it doesn't have a dedicated GPU? How is that useful?
I've mentioned it before and I repeat it in the guide below. Dedicated GPUs are only useful if your workflow relies a lot on GPU accelerated effects…if not there are no benefits. If you are just getting yourself started in the field of photo editing and photoshop, then you'll definitely won't need it.
As for me, I've done an infographic with at least 50 layers/tons of extra icons and I did feel slowed down a bit but not to the point that I was unable to work (I gotta admit I wish I had a faster PC though, scrolling up and down with 4GB of RAM and a 2.5GHz CPU was really painfully slow…it actually took me 1 month to finish this infographic, it's on this site by the way, in the "Best Apps For Students" article).
Luckily for you this is actually faster than what I had back then.
Design
The design isn't too bad for a 350$ laptop, you get a decent display and a backlit keyboard, comfortable to type by the way. The speakers are actually loud and clear and no issues with the trackpad.
But the best part of this little laptop and the first laptop shown on this article is the fact they're both so super easy to upgrade. You can just get started with the specs as given and then upgrade accordingly.
Feel slowed down? Upgrade RAM. Running out of space? Upgrade Storage.
The only real downside and bummer of this super cheap model with all the goodness inside of it is that it doesn't have Windows 10 on it,….say what?
It has Windows 10 in "S mode", which doesn't let you install anything, let alone PhotoShop.
If your friend has a copy of Win 10 or you still have the windows license from your old rigthen you can quickly switch it over to Windows 10 and save yourself hundreds of dollars.
---
Best 2 in 1 Laptop for PhotoShop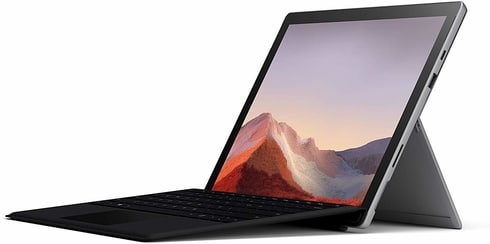 Core i5 8250U
8GB RAM DDR4
Intel UHD 620
128GB PCIe NVMe SSD
12.3" 2736×1824
1.7lb
6 hours

Tada!…The most unexpected laptop is here !
Lastly but not the least, the Surface Book AND the Surface Pro.
These are the most portable machines for Photoshop and both have crazy high resolution, even higher than the MacBooks and much more color space , +135% of the sRGB, without sucking your battery dry(4k resolutions are nice if you've got an outlet next to you all the time).
I'd recommend this laptop for any user constantly on the move . Someone who is working mostly on the field , a student or someone who just hates luggin around a lot of weight.
Whether you choose the Surface Pro or the Surface Book really depends.
If you are an avid photo editor, editing high resolution images and photographs, then you'll benefit from the Surface Book 2's GPU. Otherwise, the Surface Pro 7 will do just fine.
Just make sure whatever model and configuration you get has at least 8GB of RAM.
Lastly, if you like the tablet-like feature and the portability of the Surface Series but you still haven't had enough gits to afford any of their models or configurations then you can opt for previous versions which are much much cheaper.
If you don't want last year's model (which by the way is really the same as this year's model all around), then you can opt for refurbished models.
---
How To Buy The Best Laptop For Photoshop
The first place to start you should with is the Official Site's section on hardware requirements.
Photoshop Requirements
| | | | | |
| --- | --- | --- | --- | --- |
| Display | CPU | RAM | GPU | Storage |
| 1024 x 768 | 2 GHz Processor | 8GB | 512 vRAM | 3GB |
If you know anything about computers, you can quickly see that most systems today have way more computer power than these measly specs.
In fact, (with the exception of the GPU requirement) most laptops above 350 bucks will do alright with photoshop. Anything below 300$ will give you enough lag and make you change careers. They've got weaker specs than what's listed on this table…that's why I said not to go for 200$ laptops.
Anyways…
If you want a speedy and more productive workflow when editing images you want to go a "bit beyond these requirements".
How beyond? That depends on your work, there are a million of photoshop users all of us doing a million different things with it.
But a good rule of thumb is to focus on RAM more than anything else because today's laptops have way too much CPU power and storage speed.
RAM becomes even more handy if you're just getting started with PhotoShop.
If you are a still a newbie you'll probably rely on a huge amount of layers to do work with simple images.
As you get more and more skilled with the software you'll decide to throw in more complex effects then you need CPU and GPU…then you have to keep reading.
Recommended Specs For Photoshop
CPU
Getting the latest and most expensive CPU doesn't necessarily translate to the most efficient CPU for photoshop.
As of today , according to third party testers, multicore CPUs do not offer any advantage for photoshop.
Why?
Most software out there, including PhotoShop, still can't take advantage of multiple cores. Most operations in photoshop are in fact "single-threaded", that means, they only use a single core.
So…
When dealing with photoshop , you should only be after the highest clock speed you can afford.
Pudget Systems actually did a few studies with the software reaching the following conclusions:
Most Actions in Photoshop are single threaded meaning that whether you get a dual core, quadcore ,Core i9, AMD Threadripper it won't matter. You will always benefit from whichever CPU has the highest clock speed out there and can sustain it.

The few actions that are multi-threaded (supposedly benefit from multiple cores) do not show any significant improvement beyond 6 cores.
Which leaves you with the following options.
| | | | |
| --- | --- | --- | --- |
| CPU | Base | Turbo | Cores |
| i5 8250 U | 1.6GHz | 3.4GHz | 4 |
| i5 8300 H | 2.3GHz | 4GHz | 4 |
| i7 7700 HQ | 2.8GHz | 3.8GHz | 4 |
| i7 8550 U | 1.8GHz | 4.0GHz | 4 |
| i7 8750 H | 2.2GHz | 4.1GHz | 6 |
| i9 8950 HK | 2.9GHz | 4.8GHz | 6 |
| i3 8130 U | 2.4GHz | 3.4GHz | 2 |
| Ryzen 3 3200U | 2.6GHz | 3.5GHz | 2 |
| Ryzen 5 3500U/H | 2.1GHz | 3.7GHz | 4 |
| Ryzen 7 3700U | 2.3GHz | 4.0GHz | 4 |
| Ryzen 7 2700U | 2.2GHz | 3.8GHz | 4 |
*There's not a lot of benefits going for the CPUs in red. Only go for them if you've got the cash.
Recommended CPU
Obviously it never hurts to get the most powerful CPU you can afford but if you want to be frugal:
Beginners/Web Designers/Bloggers: Core i3/Ryzen 3 as the minimum
Photographers/Advanced Photo Editors:Core i5 8250U as the minimum. Core i7 8750H/Ryzen 7 recommended
If you are throwing in video editing or multitasking with other heavy software: Core i7 8750H as the minimum.
AMD and older Intel Core Models
If you encounter any other processor not listed above and you are not sure what their specs are or which one is really faster than the other. You can always compare benchmarks.
If you are even more nitty picky about which processor is really faster and which one will save you 10 bucks over the other check benchmarks too: remember not all processors reach the clock speed they advertise.
A Processor must have the architecture and the heat control well designed for it to do so.
This is why using benchmarks is always a good idea especially if the processor you are after hasn't been released recently.
RAM
In reality RAM is more likely to bottleneck you than anything else especially as you get if you are less acquainted with the software.
How much RAM Do I need?
If you have a laptop right now and the software isn't running as smoothly as you'd like to be, it probably needs more RAM. You could just upgrade it and avoid all the shenanigans that comes with buying a new laptop altogether.
If you got a laptop right now, you can figure out how much RAM you're going to need:
Open every program you usually run along with PhotoShop. Ex: Video Editor, a Web Browser, Adobe Illustrator, Office, etc.

Press CTRL+ALT+DEL

Check how much RAM your computer is using

Add 4GB to it.
8GB vs 16GB
Most people will figure out that they only need 8GB which is what virually all modern laptops offer and what photoshop requres.
However..if you heavily heavily multitask with PhotoShop and you plan on doing pretty intensive image editing like say pack ~100 layers on a single image or throw in GPU accelerated effects, you're be going to need 16Gigs.
Note that nearly all modern laptops that come with 8GB can be manually upgraded to 16GB. So as long as you choose a laptop having 8GB on board, you won't have to worry about RAM in the future.
Anything more than 16GB is useless unless you are into video editing and even then…it might be too much for most video editors.
Storage
Adobe PhotoShop isn't a AAA MMORPG Game, it won't take more than a few gigabytes.
On the other hand, the generated files , that is, the files in which you hold both the original image and the modified one can get quite big. The more detail/resolution they've got and the more effects you apply to them, the higher the size…usually around 10MB each.
Capacity: 128GB vs 256GB vs 512GB
If you are a photographer or someone editing several dozens of high resolution images you're going to need at least 512GB. Preferably 1TB.

Bloggers, Web Designers and the rest can settle with 128GB-256GB.
Type: HDD vs SSD
You won't have any problems finding laptops with 1TB storage capacities, the problem is that most of those are HDDs (Hard Disk Drives) and well to be honest, although, they've served us well for the past decades.
They're just too slow for today's software.
Windows 10 and most software out there already assume you have an SSD (Solid State Drives). They can also give you 1TB-2TB capacities, the problem is that they're expensive but they're worth every penny:
SSDs will literally boot up your machine in less than 10 seconds: ~8.

SSDs will launch any software, no matter how heavy, instantly.

SSDs will give you quicker previews

SSDs will decrease the time it takes to load/save files.
Basically any computer operation that's dependent on reading/writing data will be done x5-17 faster with SSDs.
Scratch Disk
This is not just computer jargon, it's a very important phenomenom that you as a photoshop user need to know.
This is basically temporary memory that PhotoShop will use when you run out of "RAM" memory, that is, when you are just having way too much data open at the same time (Ex: several high resolutions photos).
Where does it get the extra memory from? That's right. Your Storage Drive. A storage drive is several several times slower than RAM, this means slower performance and lag. You can avoid this by being dilligent when using your computer or simply by upping your RAM even more….but there's a limit to how much RAM is really useful and well no matter how much RAM you have on board, your computer will still resort to using your Storage Drive as extra "RAM".
This is why opting for the fastest SSD you can afford (PCIe NVMe) is important.
Recommended Set up
Since storage drives today are quite small, you can actually fit two (in some instances three) storage drives into a laptop.
Whatever laptop you end up with as long as it's above 350$ and released within the past two years, it should be able to support up two storage drives: an SSD + an HDD.
This is the most ideal combo for anyone using photoshop at large scales.
You can store old projects, raw footage in the slower drive : the HDD.
Your OS, current projects and photoshop itself in the faster drive: the SSD.
Thi set up lets you take full of advantage of both the storage capacities of HDDs and the blazing fast speeds of SSDs.
Display
The last thing to worry about is display. In fact, it isn't really a thing to worry about unless you are extremely nitty picky about color accuracy and such.
Depending on what kind of photoshop user you are, some features may be more important than others.
Resolution
It seems pretty obvious that a big display will let you have a bigger workspace area.
But in reality resolution plays a bigger role in it. Having a high resolution display will allow your computer to deal with smaller icons,toolbars and fonts, which means more workspace area because everything will be reduced in size but still clear to see.
Combined with proper screen size, you'll be able to have all your tools,interfaces, panels right in your face instead of having to access menu bars back and forth and still have plenty of space to see a large part of your image.
1080p: This is what most laptops above 500$ come with and it's the bare minimum you should aim for no matter what type of photoshop user you are.
2k-4k: These are nice but optional. They're a good choice if yor work is targetting devices with high resolutions: the iPhone XS, Monitors, TVs,etc.
Matte vs. Glossy Finish
The choice between these two comes down to where you usually work at.
Matte: if you work outdoors or if you have a large windows open or if you work in the library or any other place with a source of light right above you, this is the best choice.
Basically, this will reduce number of glares and the amount of light being reflected to your field of vision allowing to see what's on the screen.
Glossy: these do not have any protective surface to scatter off light from your eyes. The advatange is that light coming from the display to your eyes won't be scattered or reduced in intensity either so you will a more exact reproduction on what's on the screen. Long story short, these are more color accurate. But only recommended if you work indors with no huge windows opened.
IPS vs TN Panels
Like the latter this choice also comes down to personal preference.
IPS: There's no point in getting too technical but these will give you better color reproduction, what you see on the screen is what you'll be more likely to get on your target device or printed work.
IPS panels also have better viewing angles, you can tilt your screen to any degree and still clearly see what's on it.
TN: They're the cheapest and default choice and do not have the above benefits. Less color accurate.
Color Space
Any type of display be it from an iphone, a laptop or a desktop monitor, depending on its design and manufacturing process, will come with a set color space. What that means is what percentage of all known colors can it reproduce.
This percentage can be measured relative to the amount of colors set by different standards: sRGB and aRGB.
Manufacturers usually don't list how much of the color space their displays can cover so you have to rely on reviews and benchmark studies.
sRGB vs aRGB
Color spaces are listed in terms of percentages relative to the amount of colors available in a particularly defined set of standards. Ex: 86% of the sRGB and 92% of the aRGB.
Which set of standards should I follow though? sRGB or aRGB? Avoid yourself the technical jargon and trust a world expert on this: stick with the sRGB spectrum.
External Displays
If you are serious about using PhotoShop and you'd like to get the most accurate representation of how your work will look printed or published on electronic devices then you should definitely get yourself an external display.
There's not a single laptop out there that will match the specs(including color space) any desktop monitor can give you.
You can use your laptop to do about 90% of the work and leave the final touches (color checking) with an external monitor.
GPU (Graphics Card)
Unlike what most websites would tell you, a high end graphics card is not needed for PhotoShop. You're just editing images, not videos or anything 3D intensive!
However it is true that PhotoShop does make use of a dedicated GPU.
Although it does so for a few operations.
If your work relies on using any of these "3D accelerated effects" and GPU dependent features , you ought to consider getting a laptop with one. You can still apply those effects/features without a "dedicated GPU", it's just going to be slower only when applying the effects listed.
But you definitely definitely don't have to get any of the high end dedicated graphics cards which cost literally an eyeball.
If you don't believe me, check out this benchmark study which took different dGPUs and compared their performance.
The conclusion? There's no benefit in overpaying for an expensive dGPU as long as your system has a decent one, you'll be able to take full of advantage of any operation in PhotoShop that makes use of GPU acceleration.
My recommendation is to avoid anything above the 1050Ti,960M: 1060GTX, 1070GTX,AMD Radeon Vega 8/10 chips,1080GTX,970M, 965M, 980M,etc
and opt for:
1050,940M,940MX,MX150 instead. AMD Radeon Pro 560
Avoid: RTX Series, 1060GTX, 1070GTX, 1080GTX. Radeon Vega 16/20.
Note: Super important avoid Radeon Vega altogether. Radeon Vega 6/8/10 are integrated GPUs and will not help with GPU acceleration. Radeon 16/20 will help with GPU acceleration, they are not integrated, but they are way too powerful jsut for photoshop. Just buy them if you've got the cash for them and got something else in mind.
OS (Operating System)
It is widely believed that Macs have always outperformed Windows machines for any media-editing releated software and according to these people Adobe PhotoShop is no exception.
Sure the Adobe Creative Suite was first designed to work with Macs but that doesn't mean they will work more smoothly with the software today.
Having used both operating systems for photoshop I can tell you that you'll still be facing bugs and a few minor issues from time to time regardless of the OS you're using.
This is not Adobe's nor Microsoft or Apple's fault. Well actually it is Microsoft and Apple's fault because their Operating Systems are constantly being upgraded which cause temporary compatibility issues.
Which OS do you recommend?
It is no secret here that I have a huge inclination towards Macs but I actually use PhotoShop on my Windows Machine.
And that's only because I don't have a MacBook Pro with a dedicated graphics card yet :).
It doesn't have anything to do with the software though. I'm just more comfortable and productive with Macs. The keyboard shortcuts and tools are different in both OS!
So I suggest you pick whatever OS you are more productive with.
Who in their right mind would want to waste time re-learning how to do this or that or slowed down because the interface/shortcuts/tools are placed differently.
Consider that most photoshop projects are painfully long so you need to get things done as fast as possible! That's all that matters.
Learning how to use PhotoShop with both Operating Systems is extremely useful for your curriculum though!
Comments?
If you have any questions or suggestions, please let us know in the comments below.
Author Profile
I am physicist and electrical engineer. My knowledge in computer software and hardware stems for my years spent doing research in optics and photonics devices and running simulations through various programming languages. My goal was to work for the quantum computing research team at IBM but Im now working with Astrophysical Simulations through Python. Most of the science related posts are written by me, the rest have different authors but I edited the final versions to fit the site's format.