The 5 Best Laptops For Sims 4 in 2021 – (All Expansions Packs CC & Mods)
The best laptop for Sims 4 should not only prevent the game from crashing but also make the animations run as smooth as butter.
If you've played the game long enough you know how depressing it can be to have your computer crash after you've spent days trying to build something awesome.
If you want to avoid this , you need to get yourself a computer that isn't bottlenecked by lack of hardware resources.
In other words…
A gaming rig that can output decent and, most importantly, STABLE framerates (~60ish) even with all the expansion packs,mods and custom contents ON.
Unfortunately…
That's not what you read online.
A lot of people will even swear cheap laptops will handle the game no problems.
That may be true for those who just want to run the base game at low settings with 30 fps but that doesn't mean the graphics/gameplay will be buttery smooth nor does it mean you'll be able to play the expansion packs or any extra content without severe framerate drops.
No worries…
In this post we'll go over everything you need to know to get the hardware you need and enjoy the game to the fullest.
I know….
Most of you just don't want to keep reading about hardware and just want to pick the best deal to play Sims 4 with all the extra content .
So I'll list the best laptops that can run the game first then I will tell you about the selection process and all the details you need ot know to pick up a laptop for sims 4 on your own.
I will not only tell you what framerates you can expect from each laptop (what settings, expansion packs, framerates,etc) but also what expansion packs/settings/versions of the game it can handle. Starting with the laptop that will give you the best bang for your buck.
---
Top 5 Best Laptops for Sims 4
EA's official hardware requirements has two parts:
1.Minimum requirements: to run the base game only:
Dual Core Processor with +2.3GHz , 4GB RAM, Intel HD 4000+
2. Recommended Requirements: to run all the available expansion packs.
Quad Core Processor with +3GHz , NVIDIA GTX 960M or 1050 and beyond + 8GB RAM.
My advice: Go with recommended requirements but add a CPU with +4GHz. This will make sure your laptop will be able to support the whole game w/ as new patches or eps that are added to the game.
---
Best Budget Laptop For Sims 4 w/ All Expansion Packs + Mods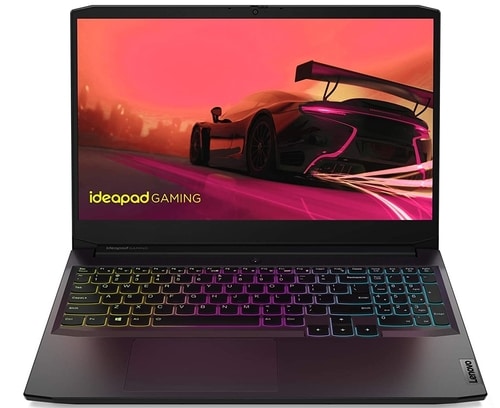 AMD Ryzen 5 4600H
8GB RAM DDR4
GTX 1650 4GB
256GB PCIe NVMe SSD
15.6 " FHD IPS 120Hz
4.84lbs
5 hours

If you want to be able to run ALL expansion packs and custom-content mods with +60FPS at high-ultra settings, besides having a processor that can output +4GHz (most modern cheap CPUs can output that much or slighly higher), you WILL need a DEDICATED gpu.
Here's our benchmark test with a AMD Ryzen 5 4600H + 1650GTX, you can see that ultra settings is no problem and the model we're showing you here has a better CPU so you can expect even higher framerates.
1650GTX vs MX 2/3/450:
Not just any dedicated GPU will do, you want a mid-range dGPU with 4GB of vRAM like the 1650GTX or the 1050Ti. 1050Ti laptops are cheaper but they're almost non-existant and the models that do have a 1050Ti ironically are more expensive than 1650GTX laptops which are cheaper right now.
As for MX250/350/450 and 1050GTX, these will let you run the game at medium settings and the ocassionally framedrop especially if you run a pack like SEASONS. You can use laptop-mode and play with no hiccups the problem is that the graphics will a huge toll and they will not look as nice as you'd expect. Also MX350/450 or 1050GTX laptops right now cost about the same as 1650GTX laptops so you might as well buy this or any of the following models:
---
Best Gaming Laptop For Sims 4 w/ all Expansions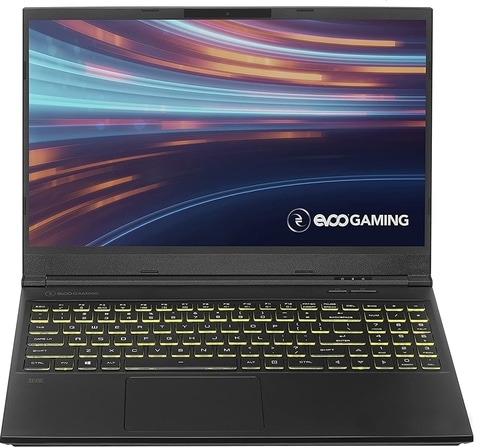 Core i5 10300H
8GB DDR4
GeForce GTX 1650
256GB PCIe SSD
15.6" 60Hz Full HD IPS

4.4lbs
5 hours

Most 1650GTX laptops do not have an AMD Ryzen 5 4600H, they usually have something like a Core i5 CPU from the 9th,10th and probably in a few months, the 11th generation.
Core i5 10300H/i5 9300H/11300H:
Core i5 CPUs are weaker than AMD Ryzen 5 4600H (however only slightly) and they will cost you about the same price, that's why I decided to put the AMD Ryzen 5 4600H first on the list.
In case you can't find them for 700-750$, then you could look for Core i5 1650GTX laptops which are only slighly weaker and will give you almost the exact same framerates at ultra settings as you can see in our video below.
Out of all the 1650GTX models, this Lenovo Gaming Ideapad has a 120Hz and is not overly expensive. If worst comes to worst, you can grab any of the following laptops, some will not have a 60Hz but that's not a requirement to prevent the game from running smoothly or crashing.
---
The Best Gaming Laptop For Sims 4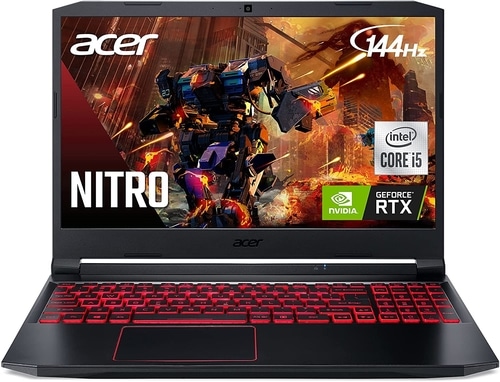 Core i5 10300H
8GB DDR4
GeForce RTX 3050Ti
256GB PCIe SSD
15 " 144Hz Full HD IPS

5.07lbs
3 hours

Unlike most other games, Sims 4 is very GPU intensive, 1650GTX is just about right if you want to run the game at high settings without having your laptop shut off or the game crash out of nowhere .
If you want an upgrade to that and run the game at even higher framerates (+150FPS at ultra settings) then any of the upper end of "mid range" GPUs will do: 1660Ti, 1060, 2060, 3050Ti, 3060RTX. Out of these, the 3050Ti is the latest and the one that will give you your "best bang for your buck" in terms of performance.
Only a few modes with a 3050Ti have been released and the Acer Nitro 5 is currently the most popular laptop because of the price. It's only costs +100$ more than what the average 1650GTX laptop does.
Not only that but you also get a nice crispy 144Hz display which should in come in handy because you're definitely going to be hitting those framerates ~150 at ultra settings with the 3050Ti.
---
The Best Laptop For Sims 4 and Sims 5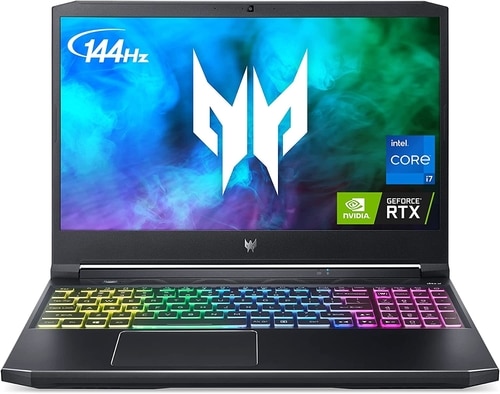 Core i7-11800H
16GB RAM DDR4
GTX 3060RTX
512GB PCIe NVMe SSD (2x PCie Nvme slots free)
15" IPS full HD 144Hz
5.07lbs
4 hours

If you want the best gaming rig for Sims 4 and perhaps the upcoming release of Sims 5 then you probably want something like this: the best mid-range GPU paired up with one of the high end CPUs.
3060RTX vs High-End GPUs:
3060RTX laptops are what gamers consider now the best mid-range graphics card. For sims 4, this is probably as much GPU power as you're going to need. For 90% of all other games, you should be able to go past 100fps at ultra settings.
There's no need to go for 2070RTX,2080RTX /3070/3080RTX laptops unless you want to squeeze a few more framerates at ultra settings with the most graphical intensive games (which Sims 4 and 90% of AAA games aren't).

Although a 3060RTX is somewhat overkill for Sims 4, it's definitely going to help you to stay up-to-date with the hardware requirements of future expansions and future versions of Sims for the following 5 years.
---
Cheap Laptop For Sims 4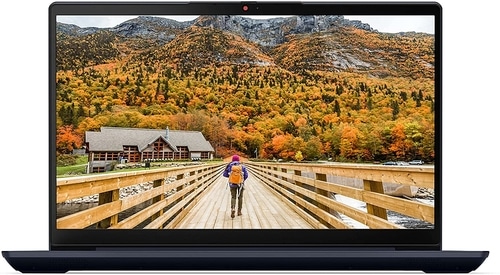 AMD Ryzen 5 5500U
8GB RAM
AMD Radeon 7
256GB SSD NVMe PCIe
14" FHD
3.11 lbs

8 hours

Budget laptops do not have dedicated GPUs which means you'll have to resort to low/medium settings and perhaps even use "laptop-mode" which is going to reduce the graphics significantly in exchange of running the game faster and far less likely to crash.
AMD Ryzen 5 5500U:
AMD Ryzen 5 laptops are not cheap, they are expensive if you compare them to the real cheap and budget friendly laptops (350 vs 500$). However, they are a LOT faster than the Ryzen 3 or Core i3 CPUs you'll find in the 350-500$ price range, which means that you will not have to resort to laptop mode and will probably have no issues playing the game at medium settings. You will not have to resort to laptop mode with this model and you will be running the game with no issues (Sims 4) at low settings. So I advice that you invest 500$ as a minimum and put it all on the good CPU if that's all you can afford right now.
Sims 3 will run much better on this laptop too and you could even add expansions like like Ambitions, Late night and Seasons. However, you won't be able to run expansions like Pets and Paradise.
However the moment you add any heavy custom content, it'll struggle and overheat and if you go for cheaper laptops than this model the game will be totally unplayable because 350-600$ laptops do not have a deducated graphics cards.
Other cheap options (Ryzen 3/Core i3):
While it is true you could go for cheaper laptops (most of them exceed the minimum requirements) , just remember how taxing this game can be for laptops without dedicated GPUs (budget 350-600$ laptops only have integrated GPUs) and try to focus on CPU instead.
These also come with FHD resolutions but they will not be very useful since it is very likely you'll have to set the resolution down to 728p to make it playable.
Some expansion packs will be playable as long as you keep the settings to low settings at 728p on laptop mode though.
If you still want to find more options, check our post :
best gaming laptops under 700.
It is weekly updated and you may find something cheaper with a dedicated GPU, it is very likely you'll find a few of the laptops listed here on that post because we update both posts constantly.
Just double check and see if you find something more affordable.
---
How To Buy The Best Laptop for The Sims
There are many sources to find systems requirements for the sims 4. It's best to check the official website and then compare them with other sources such as: Carl's sims 4 guide website.
Before going into the details of the specifications you need to look in a laptop. You need to be aware of the following (especially if you are new to the game).
Versions, Expansion packs, Mode, and CCs
Be aware that different versions of the sims, the mods, expansion packs and ccs will affect how smooth your laptop can run the game.
Versions
Sims 1 and 2
The first two versions do not take anything special to run them on. They are so old that you can play them on any laptop even the lowest end HP and Dell you can get your hands on.
That is because their graphics and textures are nothing compared to the current versions Sims 3 and 4.
Sims 3
This is the version that has huge issues running on laptops. If you are trying to play the Sims 3 on a laptop, give this section a read if not skip over(it's long).
The Sims 3 uses more hardware resources than the current version and it was midway through the game that the problems with laptops started.
I suppose EA just did not care much about how the comaptible Sims 3 would be with laptops at that time. You could say launching the game for console was more important back then. That's not to say you can't play the Sims 3 flawlessly on a computer, you can on a desktop but it can be a huge issue on a laptop.
Why? It's not just that the game is very hardware demanding but the game might not even recognize current graphics cards (I think it does up to GTX 680). So, if you buy a laptop today, you would have to make the game recognize your graphics card manually. This is a really good tutorial for getting the card recognized. Another way to deal with the Sims 3 is to find a laptop from the late era of Sims 3, 2012-2014 so the game will recognize its graphics card.
If you want a modern laptop to play Sims 3, look up Carl's Sims 3 guide to buying a laptop for TS3(the base requirements are demanding). Basically, you are going to need a discrete card, a quad core CPU and +8GB RAM as the minimum. Even if you get the best computer out there, it will never run the game perfectly. The game itself is more prone to crash and corrupt your saving files. That's just part of the game but it's playable and many simmers still play deal with it (constantly save their progress).
While there are a few lucky souls that can run the Sims 3 on integraphted graphics card and cheap laptops such as the first one on this list.
>I'd recommend not buying a low end laptop unless you've read a review that clearly states how well the game can run . As mention before, newer hardware will become more of a problem as the game will not recognize it. The addition of Pets, which can be considered a totally different game, might make the game unplayable. Island Paradise, Into the Future and Seasons are not far behind.
I am going to stop here and recommend you get a desktop or play the sims 3 through a console for the game to run smoothly. If not just remember. You can try the following to make the game run better (if it does on your current laptop):
Disable vertical sync throug the graphics card control panel (FPS can go nuts on new comptuers if you don't)

Make sure your graphics card is recognized by the sims 3.

Use mods online such as Naars that will help with some of the problems the game has.
Sims 4
Luckily, the Sims 4 is much less hardware demanding.Although it is a much better improvement than the Sims 3 it is still poorly optimized compared to other games.
Laptop Mode: The Sims 4 however has a laptop mode which allows you to run tne game on cheaper and less powerful machines at the lowest settings possible.Keep an mind not all systems out there can run the game smoothly even on laptop mode. With the laptops shown here , the cheap ones, you won't have to resort to this option.
Expansion Packs
The more packs you add to this game, the more demanding it'll become in terms of hardware. Pets being the most demanding ep to this date, paradise, Into the future and seasons are not too far behind Pets. Highly detailed and old mods will might slow down your computer and make it unplayable. So It's always best to stick with the recommended specs by the official website.
Sims 4 Laptop Requirements
CPU
The Sims 4 is one of the few games who benefit quiet a lot from processors with more cores. That is, processors labeled with HQ label (four cores) as opposed to dual core processors (U label).
For Low settings you can settle with the:
i3-5010U, i3-5020U, i5-5200U, i5-6200U, i3-7100U, i5-7200U, etc.That is processors with the U label and the latest generations 5th,6th,7th,8th.
For high settings and best performance look for processors with the HQ labels
i5-7300HQ, i5-6300HQ, i7-6500 HQ.
The sims 4 will crash much less frequently with HQ processors if budget is not a problem invest on an HQ processor.
GPU
The most important component of your set up its your graphics card. It will define how smooth your game will play and at what settings. The game can run on pretty much any modern GPU, but be aware of their performance:
Intel 'Bay Trail' HD
This is a lower card than the Intel HD series that you find regularly on budget laptops. They usually come with a Pentium Processor and surprisingly the game can run at 1280×720, Low settings, laptop mode with 20-60fps and nothing else installed on it (ep packs, ccs, mods). Laptops such as these can cost you lower than 300$.
Intel HD
These are the graphics you'll come across frequently when shopping for laptos less than 500$. As long as your CPU is of the latest generations (the first number starts with a 5, 6 , 7: Intel Core i3-7100U), you'll get an intel HD Card decent enough to play the game. However try to get the latest Intel HD cardsavailable:
Intel HD 550/520/530, Intel HD 620/630
You'll be able to run the Sims at medium settings with 30-40fps. Of course the more expansion packs and patches you add, the slower it'll become.
For the base game:
Core i7-6500U with the Intel HD 520: 1080p medium settings 30-40 fps.
Core i3-7100U with the intel HD 620: 1366×768 medium settings 30-40 fps.
Dedicated GPUs
Having a dedicated graphics card is recommended, with addition of more expansion packs, especially pets, lower end systems such as the ones shown above will perform much slower and even go as far as becoming totally unplayable even on Laptop Mode.
Plus Sims 4 is not complete and assuming you'll get most of the collection and expansion packs it's best to invest on a dedicated GPU. Here are the ones you're likely to encounter:
Can run the game without hiccups and several expansions too. If adding too many EPs severely lowers the average FPS of 38 – 39 at 1080p resolution and high settings, then you can always lower the resolution and / or graphic settings.
GTX 960, 1050ti, 1060,1070,1080
These cards can run the base game and all of it's expansions at ultra settings without issues. While the 940M and lower end cards might not survive the whole sims 4 game (as new expansions come), these are the recommended graphics cards by EA that will.
If you come across an older model than the ones discussed here. You can check their compatibility and how well they'll perform with the game in this post from the sims forums.
RAM
You would need at least 4GB RAM for the base game, the above recommendations are always assuming you have a 4GB RAM.
The more expansion packs and content you add,. the more RAM you'll need, preferablt 8GB RAM. While this is not possible with low end systems, if you want to buy a laptop +300$ bucks, invest on extra RAM.You can always upgrade it yourself or have someone do it, it's not expensive.
If you are buying a high end laptop it will naturally come with 8GB RAM.
Storage
Although the Sims 4 needs 10GB, adding Expansion packs,CCs and mods to the game on a small hard drive will eat the space away very quickly plus you also need to leave a lot of free space for your laptop not to feel sluggish.
If you are just playing the Sims 4, a 256GB will be OK.
If you plan to play other games get a hard drive with +256GB of memory. Preferably +512GB as other games take around 50GB.
SSD(Solid State Drive)
Although it is not required for the game to be playable. It is a huge bonus.
If you have thousands of mods and plan on installing the expansion packs, the game will take long to load on regular hard drives. An SSD might make all the difference for the game to run better by rendering images faster as well.
Remember that if you want an SSD on your laptop, buy one that already has it at the time of purchase, installing one later on your own will void the warranty.
MacBooks
Comments?
I am aware this may not be entirely clear for those are not acquianted with computer tech.
So if you have any comments, suggestions, questions about a laptop you've come across or you think it can fit with our best laptop for sims 4 list. Please let us know in the comments below,.