The 5 Best Laptops for Accounting in 2020 (Accountants & Students)
Preamble out the way.
You need a laptop or a computer that can do your accounting & bookeeping fast. Fast accounting means less time spent on a job and more time collecting money.
Now researching for a laptop is a smart move so if you're going to be an accountant. Gratz.
Why?
You'll be spending almost the entire day working on one so why not grab the one that can can eat large amounts of data an do calculations ASAP.
Wait, how is a laptop that can do execute macros/operations fast help if my 10 year old rig already handles large spreadsheets fast enough?
Think about it.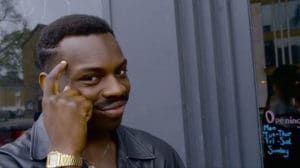 If you can execute those tasks on QuickBooks or Excel just a few seconds faster all the work over an hours will add up to minutes, and that can add to hours and even more over the course of the week.
AKA, less time spent on the job and more time either making more money or getting more clients.
Now finding a laptop like that isn't hard these days…
Most laptops have way too much power for accounting software. So as long as you make sure yours has enough RAM and SSD juice on it you'll be okay. Most laptops do if you don't cheap out on one.
It's also smart to make your workspace as comfortable as possible since you'l be staring at the screen and your fingers glued to the keyboard the entire day
And of course getting the best bang for your buck.
So in this article…
We are going to over 4 laptops with just the right computer power to squeeze a few seconds on every operation and one laptop that has the best display.
Recommended Specs For Accounting
If you are interested we've put up a guide that goes over all the accounting software you'll be using, their hardware reqs. and what you should look for to optimize performance with each.
That guide is at the end and it's long so for now I'll just quickly go over the specs you need and list these 5 laptops right after.
Display
Full HD no exceptions. You're going to need it to multitask and to have much space available on the screen to see more rows, columns, less need to scroll down a doc, etc.
Keyboard
A large keyboard with dedicated F keys & a numerical keyboard if possible. It's impossible to find a numerical keypard on a 13" laptop but you can buy an external one. 15" laptops already have numerical keyboards so let's get those puppies unless you are a student and need the portability.
CPU
Any modern processor released within the past 5 years will be okay. Don't worry about. Just make sure to Avoid Pentium/Celeron/MY and processors from AMD that don't have the big "RYZEN" label all over.
RAM
At least 8GB. This is what will make the difference when performing calculations on huge spreadsheets&databases.I'snt that the CPU? No, read the last section.
Storage
Just as important as RAM. Laptops can have HDDs or SSDs. SSDs are standard in 2020.
You need ot make sure to grab one because SSD means fast reading/writing speeds, which means fast data manipulation, which means opening those big large 100MB spreadsheets with all macros up the wazoo in 1 second. Not just openign them but closing, saving, moving them around among tons of other benefits. Just get one or keep using your old rig.

Top 5 Best Laptops For Accounting
I know some of you are students and some of you are not making the big bucks already. So I'm going to list laptops for every budget but remember the more money you spend on one of these, the more comfortable your workspace area will be.
Although all of them will give you the same speed with Accounting Sofware. I'll start with my personal favorite.
---
Best Budget Laptop For Accounting
AMD Ryzen 7 4700
8GB RAM DDR4
AMD Radeon Vega 10
512GB PCIe NVMe SSD
14" full HD IPS
2.65lb
10 hours

The most amazing laptop I've seen for Accounting in a really really long time (since 2008 really).
It's as if it's been tailored for accounting. Not only does it look business like and professional but it's actually very comfortable to work with and that's not the best part, it's thin and lightweight has a great keyboard, Jeez.
Performance
If you check the specs, you can quickly notice the RAM & SSD and even a 2020 Ryzen Processor is on that puppy. You got the performance to make even QuickBooks with large databases open as fast as NotePad. Checkmark.
Design
The design is amazing. I can't believe they've managed to make a 14" laptop weight as low as 2.65lb, that's seriously crazy. I think it may be because the Ryzen 4000 CPU series are too small and weights next to nothing, I've done some reading in the past about how they would blow Intel out of the water and that time has seen to come.
Now that's not all, the display has everything you need in one: IPS, FHD, big screen. You won't be complaining about screen space, ever, the FHD will help a long way making that 14" feel like a 17" display. In fact, it's resolution and not the screen size that allows you to multitask with different windows next to each other.
There are a whole bunch of perks with this model: backlit keyboard, fingerprint reader, spacious storage…I think you should grab one before it runs out of stock that happened with the model I posted last year. It's not MacBook expensive by the way, it's well below 700$.
One thing it doesn't have which is a real bummer is the numerical keypad. It does have dedicated FN keys though. Again you can solve this issue by getting an external numerical keypad, it's a great trade off if you still want a huge screen and feather-weight and thin laptop.

---
Best Cheap Laptop For Accounting
Core i3-8100U 3.4GHz
8GB RAM DDR4
Intel HD
128GB PCIe NVMe SSD
15" IPS full HD 1080p
3.97lb
8 hours

Okay this is the cheapest laptop on the list but by no means it's useless. It can do calculations/handle excel/quickbooks just as fast as any laptop and that's because you got the PCIe NVMe SSD and the 8GB RAM already in it. The CPU? it doesn't matter these days, they're all fast. This is going to be slower for anything that doesn't have to do with actual work though.
Anyways there are no flaws on it, look at the picture, it has a keyboard with a lot of travel distance (nice tactile feedback, check). Numerical keypad, check. Dedicated FN keys, check.
The display?
Full HD, IPS panel, check. It's 15" so it's bigger and can handle more data on the screen than the Acer.
So what's the downside?
It's heavy and bulky. So it's definitely I wouldn't recommend if you were on the go constantly sort of like a student. But if that's all you can afford and if you okay carrying a 5lb laptop, it's a great deal.
---
Best Portable Laptop For Accounting

Core m3 , Core i5, Core i7
4GB-16GB RAM
Intel HD/Iris
128GB-1TB PCIe NVMe SSD
12" IPS 2736×1824
1.7lb
+11 hours

On the other side of the coin, if budget is not an issue for you and you're moving all over the place maybe to lecture, conferences or clients. The Surface Pro is one of the best investments especially if you are a student.
Another big reason to consider is the touchScreen feature with the stylus you see on the picture.
Basically it can turn into a tablet for you to take notes, draw, sketch as if it were a real notebook. If you are a student and combine this with OneNote, it can entirely replace all of your school supplies.
However, the keyboard isn't complete, it's not a great keyboard and it doesn't have a numerical keypad but again if you someone moving all over the place is very unlikely you're going to be using a numerical keypad.
OneNote can also record audio,video and notes on top of slides,etc. Basically this laptop screams accounting student.
If you are an accountant though and if you are attracted by its features, you should know a couple of accounting software have tailored some of their tools to work better specifically with the Surface Pro so it's not something taboo among accountants. It also has a bigger resolution than every laptop shown here, so the 12.5" will not stop you in being able to see a lot of data at once.
If you'd like to work back home with a more desktop like environment, this can also be turned into a full blown desktop with the docking station. You can attach an external keyboard, mouse, display, etc.
Guess what too? This laptop is not expensive at all.
---
Best ASUS Laptop For Accounting
Core i5-8265U 3.4GHz
8GB RAM DDR4
Intel UHD
512GB PCIe NVMe SSD
13" full HD TN
2.5lb
8 hours

The ZenBook here is basically a downgraded version of the Acer Swift, it's got pretty much the same specs but it's small and thinner so yes it's more portable and it's not a convertible laptop.
It's 20 bucks more expensive though and it's got a slight better keyboard than the Acer Swift.
It doesn't have an IPS panel though (which means viewing angles are average at best) and it doesn't have a numerical keypard (because it's a 13" laptop).
So if portability and getting an even better keyboard it's important to you, you should choose this one over the Acer Swift.
---
Best Dell Laptop For Accounting
Core i5-8265U
8GB RAM DDR3
Intel UHD 620
256GB SSD
13" full HD 1080p
2.7lb
~8 hours

This is the most premium laptop on the list and yes it is expensive and that's because it's got every single good thing from all the laptops listed above. It's thin, it's ligihtweight, it's made of full aluminum lid, it's got all the specs right for Accounting, it's got a superb keyboard with dedicated numerical FN keys.
But if you grab this 13" version, you won't get a numerical keypad. However, the 15" version does have a numerical keypad and has a 4k resolution which is bigger than a MacBook's retina display and the Surface Pro so it's really going to give more screen pace to see even more data at once and to fit it more windows for multitasking.
It's very expensive so I guess if you are an account looking for the best upgrade to the rig you've got 'cause you are working for the Mafia, this is probably it.
---
How To Buy A Laptop For Accounting
This guide in aimed for accounting students and those taking financing classes. If you are a professional accountant, the same principles apply since the software you'll be using have nearly the same computer requirements as the ones used in business school.
*I wrote this section with the aid of users from reddit & my own experience in business school.
The Accounting Program
It doesn't hurt to check the department to see if they have anything to say about computers. You might get info on what kind of laptop you should be purchasing, or they might go as far as recommending to buy very specific models
Accounting software is not demanding. It's more than likely you will be ok with whatever laptop you have in possession or the one given by to you by internship or company you work at.
Concentration & Curriculum
However out of the concentrations offered in a business program. Finances, accounting & information systems are most software heavy than the rest: marketing & international business.
The question really comes down to how much of that software will you be using and how deep into the software will you get.
Which classes will use a software?
Any class having to with financing and statistics.
Software & Operating System
In fact these classes will require to become quite adept with both Windows & the excel version of Windows.
No Mac?
Most schools will teach you using Windows since accounting students have to learn and rely on Microsoft Excel & Powerpoint.
While some schools might allow you to use a Mac others are strictly Windows: they run their Computer Network based on Windows and use a Windows Software for their exams too.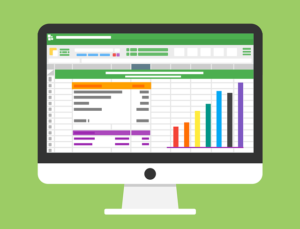 Excel: What it all boils down to
Yes you might run into a bunch of unknown statistical and simulation software ( RISK Palisade for example). If you are already an account you might run into QuickBooks as well.
However all schools will require you to use Excel. How much of Excel you need to learn will dictate whether or not you can go with Mac OSX (the operating system of Apple).
Why?
Excel is much more efficient and productive on Windows than Linux or Mac OSX. This is the main reason why it's often recommended for accountants to stick with Windows and anyone whose job relies on heavy spreadsheet work.
A Mac machine would be fine for those dealing with advertising or international business rather than accounting and financing.
Anyways, fyi here'a few of the differences between Excel on Windows and Excel on Mac:
Ribbon composition/Tool Side Bars
*On a side note: The OneDrive interface(developed by Microsoft), ironically, is better on a Mac.
Bottom line is…
How much of Excel will you need to learn really comes down to what your curriculum/most of your classes consist of.
Financing and modeling will require you to run Excel at its full potential. Whereas marketing and strategy classes will use Basic Excel for which either Operating System will do just fine.
So if you are an accounting student, you need the windows version of Excel period
Best Laptop Specs for Accounting
Weight
Look, you'll be constantly on the move. From different classes to networking events, meetings for projects, career activities and so on.
Think like an accountant now:
Portability can be expensive but think about the benefits. Being able to have a laptop right next to you the entire day without making you uncomfortable or tired from carrying is a good investment, you'll be much more efficient with your work since you'll be able to work with your laptop everywhere.
What's the point of having a heavy laptop that's sitting at home collecting dust and turning into a house for cockroaches & spiders?
Keep it around ~3lb
Battery Life
Battery life is just as important, there's no point on having a lightweight & snappy laptop that can't turn on when you need it the most. Sure there are tons of outlets available at any educationa institution but in this day and age nearly everyone has a laptop and a cellphone.
You don't want to waste time looking for an outlet when you could be completing your assignments or studying for exam (if you ever find one available).
If you are thinking of showing up to class 20 min earlier to secure an outlet, think again because you will not be the only one.
A long battery life will make sure you'll be able to use your laptop when traveling frmo your workplace to internships and back to school without having to worry about having enough battery life for later.
Aim for at least 9 hours of battery life
If you end up with lower battery life, do not multitask while you work on your projects. Listening to itunes and running other apps will suck your battery life dry quickly.
Use the power consumption tool to turn them off and make sure to adjust brightness levels too.
Display
Resolution
Forget brightness levels , contrast ratios , color accuracy and all of that nonsense.

Resolution is the most important feature of any display.
A high resolution will make a world of a difference when working with excel, writing reports ,essays and taking exams.
Why?
The higher the resolution the more windows you'll be able to fit into one screen plus the more space you'll have available for multitasking (high resolution allows you to have smaller windows and be able to distinguish what's in them).

1080p resolution recommended, 900p is the lowest you should aim for
Size
Ideally you'd want a gigantic laptop screen to be able to see a large portion of your spreadsheet at once. A larger screen will also be easier on your eyes.
Unfortunately bigger screen means heavier laptop which isn't ideal when you have several textbooks and are constantly on the move. If you already work at an office as an account then by all means choose the size you want.
Otherwise Aim for a 13" screen
Don't go below 13" though. I'm currently using a 11" laptop to type this post and using a spreadsheet with it is totally undoable especially if you have a lot of numerical data.
Keyboard
Both keyboard quality & size are important.
This could be said the most important feature of any computer for an accountant since you'll be constantly typing tons of data into spreadsheets and other documents.
Numerical KeyPad
Since spreadsheets consist mostly of numerical data a numerical keypad is a must ! You'll be much more efficient & faster if you avoid the numerical keys at the top and use the numerical keypad on the right.
Picture your professor using a series of cool keyboard shortcuts in excel (there are gazillions) and you sitting there in class trying to keep up with your cheap keyboard without a numerical keypad. Needless to say you will more than likely be thrown off and unable to keep with your peers and the lecture given.
External Numerical KeyPad
Having a numerical keypad on a laptop's keyboard can unfortunately make the laptop much bigger and this will take a toll on its portability.
No worries you can always buy a numerical keypad and plug it into your laptop's USB port.
Taking this route will allow you to pick a nice lightweight laptop instead of a 14" or 15" laptop which may be too heavy to carry (there are few 14" laptops with nearly ~3lb though and a numerical keypad like one of the ASUS VivoBooks models).
Dedicated F keys – F1 F2….
Sure all laptops have F keys however for some of them you still have to press Shift or Command to activate them and you have to do that each time you want an F key. Dedicated F keys bypasses this step and you simply need to press them directly to use them. This is extremely useful for quick access to operations in many different softwares including excel.
Laptop with numerical keypad or buy an external numerical keypad
CPU
Don't worry about it.
Why?
The most intensive task will be dealing with complex spreadsheets filled with macros for which any modern processor released within the past 5 years and from the core family (i3 , i5 or i7 ) will be sufficient. Just avoid pentiums, atoms and celerons (although some of them will be ok it's too risky to try them out).
Here are some tips:
Avoid Core i7 processors: they're unnecessary for the software you'll use & will drain your battery life

Avoid 4th generation processors : they're too old to handle the size of your spreadsheets with the current version of excel and most of your updated simulation software

Avoid atom, pentium and celeron processors: these are designed for ChromeBooks and the most simple tasks you can think of (Microsoft Word & Web Browsing).
Try to get a Core i3 or even better a Core i5 from the 5th generation onwards
RAM
For accounting apps Sage 50 , peachtree , microsoft excel, quatopro , viscicalc, lotus e.t.c, 4GB RAM will be sufficient.
If you happen to multitask between these apps and other "unrelated apps" (iTunes, PDF files, YouTube and many web browsing tabs) and having them running in the background simultanously then you're better off investing on 8GB .
+8GB RAM
RAM is cheap so feel free to upgrade it to the max, but you will not notice a difference beyond 8GB for the accounting software unless you also run multimedia editing software for marketing and even then 16GB might be too much.
Databases & Large SpreadSheets
If you are taking a lot of classes in Databases or directly working with huge chunks of data, then RAM is far more important than any other feature. 8GB then becomes a must.
Similarly if you take a lot financing classes which will deal witih complex macros and large data sheets (I mean really large), you need 8GB to be on the safe side.
4GB is fine for regular applications and everyday use. 8GB is for database work and heavy multitaskers.
STORAGE
Capacity
Any capacity will do. Even the largest spreadsheets you'll face in your lifetime do not take more than 100 MB. Just avoid 128GB because your software & windows will eat up most of it.
Type
There are two types : SSD (Solid State Drive) & HDD (Hard Disk Drive).
Although an SSD usually has less capacity than a traditional HDD. They have many advantages:
They're several times faster and they'll load up

all of your applications several times faster than regular drives ( in fact in a few seconds).

They'll help you look up particular lines of code or data within huge databases or large excel files much instantly.

It'll boot up your system in seconds. (where as a HDD might take several minutes).

It'll increase your battery life & make your laptop a bit ligther
Get a SSD after having taken care of all the other specs above
GPU
Even if you happen to work on video editing for some marketing , there's no need to worry about graphics cards.
Intel HD or integrated AMD Cards
These two will give you better battery life.
Connectivity
USB: you don't need to worry about this. You only need one for you to attach a numerical keyboard and perhaps a mouse. Focus on portability first. Heavier & Bigger laptops have several USBs.
HDMI: this port is useful for you to connect to flat screen monitors and projects. Most modern laptops do not have one especially if they are light & portable. You can always use an adapter to connect to external displays.
What about a Touchscreen and Tablets?
Neither can replace a laptop for accounting.
You can have one in addition to a laptop though . A tablet-like device is more practical & comfortable for reading on the go. I wouldn't advice using it even for classes which do not require excel or any of the programs listed before because you have to become proficient with computers anyways and the more you're exposed to them the better for your career.
Convertible Tablet-Laptops
There are a few convertible laptops worth checking out such as the Lenovo Yoga 700, Surface Pro and the HP Spectre. All of them are lightweight & can run any program you can think of plus they have a stylus for you to write on it (to take notes) which makes them extremely for meetings and lectures.
Operating System: Windows or Mac
Mac: BootCamp & Parallels
MacBooks are not uncommon among accountants. They do have to partition their storage with BootCamp to run Windows for most software though.
They can also run Parallels which will allos them to access Windows without having to reboot.
Windows
At the end it's always better to stick with Windows either with Parallel or BootCamp, you can buy a Mac but you have to install windows on it whether you like it or not.
Even if you can get away with simple spreadsheets that can run on the Mac Version of Excel, don't do it! Especially if you are going into finance (work in Prviate Equity, investment banking, etc).
Because you need to get used to the Excel version of Windows, otherwise companies will be reluctant to hire you if you're only proficient with Mac Versions of any software.
Why?
For example, if you use the Mac version of excel for heavy duty spreadsheet work you'll take far more time finishing tasks & it'll get more and more detrimental to your performance in the office. In fact, the more advances of features and addons for Excel you throw into the more you need to get away from the Mac Version of Excel.
Again there's noting wrong with buying a Mac, you can always buy it for its build quality & design and have it on Windows Mode whenever you need it
Conclusion
For any accounting student or account:
Any modern processor,

8GB RAM

Any storage size (SSD prefered)

Make the device as portable as possible (for students), any weight for an accountant siting at the office

Full size keyboard. If not an external numerical keypad.
Operating System:
Students will have a lot excel-heavy classes. Accountants need to mostly run Windows based Software:
– Mac is okay as long as you use boot camp and run Windows on your Mac.