5 Best Laptops for Word Processing and Excel – 2020
When trying to find the best laptops for word processing and excel, the first thing that comes to mind is: they must cheap. After all, all laptops on the planet can handle excel and word.
So why not pick the cheapest laptop with office installed at your nearby local store then?
Because this will be your tool of work.
You will be putting that machine to constant usage writing tons of documents and spreadsheets.
Don't forget you'll also be browsing the web to get the data for your spreadsheets or documents.
Even if you are just using a laptop to take a class to learn the entire Microsoft Office Suite, unless you have another computer, that's what you'll be pretty much doing after: word processing and excel.
What are the best laptop for word processing and end excel then?
For a smooth workflow when surfing online and running other basic applications including the entire Office suit(OutLook,PowerPoint included) you need a 4GB RAM and a non-mobile processor (avoid celeron, pentium, atom) which rules out cheap laptops below 200$,
Obviously, if you are constantly on the move then it needs to be portable(around 3.5lb max) but that will make the price go significantly(+500$). If not you can stay below 500$.
Consider build quality as well. A reliable laptop should take all the stress you will put to it and last you for many years.
You don't necessarily need to spend tons of cash to get a MacBook-like quality laptop. Just do some research and read reviews paying attention to heat control and any defects/flexing that might exist.
Top 5 Best Laptops for Word Processing and Excel
The requirements for microsoft word and excel (outlook and powerpoint as well) are very low by the way.
For the sake of completeness I'll just list them out here:
1GHz CPU

2GB RAM

3GB Storage Space

1024*768 resolution
As far as I know you won't find laptops with 1GHz CPU, if you do, it'll be just enough to use Microsoft Word and nothing else.
If you do want a snappy workflow even when using a web browser along with microsoft word or excel, you need to shoot for:
CPU
Intel i3 , AMD A8 and above.
You can settle with Intel Celeron/Pentium and Lower End Processors but beware that multitasking with them will slow you down. Some of these won't even have enough space to install office and windows 10 updates. So I advice against them unless you are on a strict budget.
RAM
4GB at least for Multitasking.
Storage
Any size as long as you leave 50GB of free space. Windows itself will take a lot of space. If you go for 32GB budget laptops, you'll come to regret it as there'll be no space for updates after having office installed.
Display
Full HD. This will allow you to have multiple docs or web browsing tabs open next to each other at the same time.
Note: If you would like to know what else you need for very large documents in excel (this is probably for experts/accountants who use tons of calculations) check out the guide after this list explaining you exactly what you need.
Beware that section is quite intensive for the average user to understand.
Anyways, in this list I'm including 4 laptops that satisfy the above requirements and 1 that can handle large excel spreadsheets.
---
Best Laptop For Word Processing and Web Browsing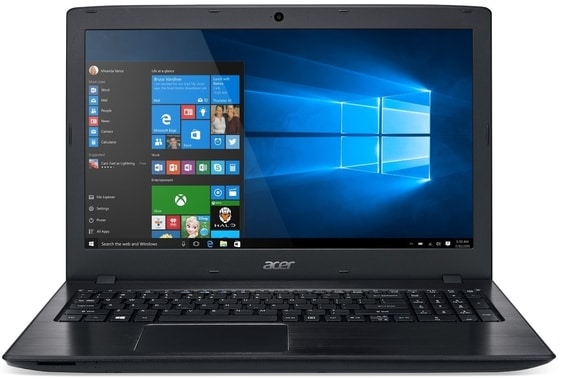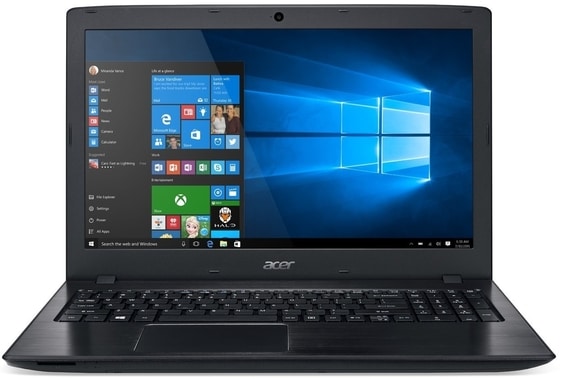 Core i3-7100U 2.4GHz
4GB RAM DDR4
Intel HD
1TB 5400RPM
15" TN full HD 1080p
5.3lb
10 hours

This is the best deal among laptops being sold as of 2018, for around 350$ you get the best specs for every dollar you pay.
Don't even try to find a better deal, you'll find that no other laptop comes even close.
Performance
It's current specs are perfect for excel, word processing and internet browsing.
Unlike cheaper laptops with mobile processors, the CPU is of the Intel Core Series and the 7th gen which isn't much different from the current, 8th, in terms of speed.

There is plenty of RAM to never ran out of memory with excel too, 4GB. You can safely multitask and have several tabs open along with word, excel or any office program too.
But if you happen to come across monstrous size spreadsheets with macros/add ons or a huge database in OutLook, then you can always upgrade it to 8GB to make it faster.
The storage is pretty slow even for an HDD (5400RPM) however there is plenty of space to store a library of word documents and even the largest spreadsheet file sizes which may reach 1GB.
If you decide to update it later (it's as easy as inserting an SD Card into a camera), make sure both memory sticks are of the same size and model.
Without getting too technical, that will allow your CPU to work much more efficiently with RAM than sticking different sizes and brands. This memory stick will work and only cost you 50$. This is not required but again a nice option to have.
You can also install an SSD to it to make it fly (and boot up within seconds) but that's not required if you are limited to simple documents for Office.
Display
Although it is a TN panel, it is full HD which is extremely rare to find among laptops around this price.
IPS panels which are better for multimedia and games start at 700$ or so but they're totally unnecessary for Office Work.
In fact, all TN panels also come with anti glare screen or matte displays which protect your eyes from staring at the screen for long sessions of exposure to light and annoying glares.
Lastly, the battery life is superb at 10 hours. This is due to its ULV(ultra low voltage) CPU and an integrated graphics card.
The only drawback is the weight, it isn't portable at 5lb, but this is a small price to pay given all the extra specs.
As for the keyboard, it is fantastic to type for long periods, the keys aren't cramped and well spaced. It comes with a backlit keyboard that should help you keep going during wee hours, this in fact is a feature you usually find among premium laptops. Another rarity to find at this price range.
---
Best Laptop with Microsoft Word
Included and Excel Installed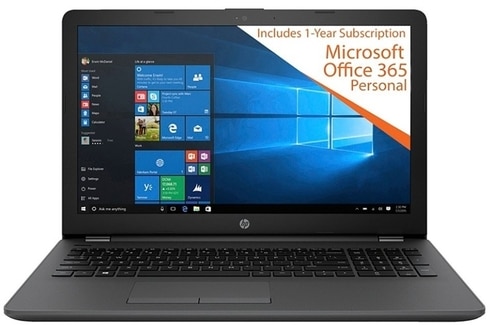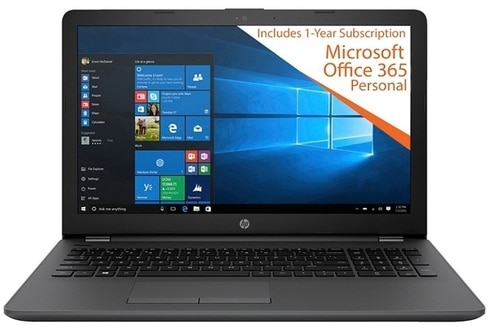 AMD A10-9620p APU 3.4GHz
8GB RAM DDR4
AMD Radeon™ R7
1TB 5400RPM
15" TN HD Anti-glare
4.73lb
???

Performance
For laptops in the 400$ range, this is the best deal you'll find on amazon.
This is the only laptop you'll come across with a dedicated graphics card which is powerful enough to do photo/video editing and play most 3D games out there.
Of course this is just a nice bonus to have besides having the entire Office suit running flawlessly.
This is also one of the few laptops offering Office 365 for one year and for free.
The reason why it's so cheap despite all the perks and bonuses it's the fact that this is an AMD laptop.They do have the most affordable prices for their hardware and they're just as reliable.
The processor is on par with the entry level Intel Core i5 series
.Although they don't have the best technology to beat Intel at higher end laptops, when it comes to regular computer usage the performance is pretty much the same.
And you can see the RAM is already upgraded to 8GB though this is a bit too much for regular office users, it'll come in handy for the advanced excel wizards with gigantic file sizes.
Display
The only drawback is the display, it's not full HD (only a scale below) but it's got a bigger screen than your average laptop. It is not as heavy as the Acer Aspire, 4.75lb, despite being bigger. It also comes with a SuperMulti DVD/CD burner.
If you are a looking for a laptop for word processing only with some excel this is definitely your best choice.
---
Best Lightweight Laptop For Word Processing and Excel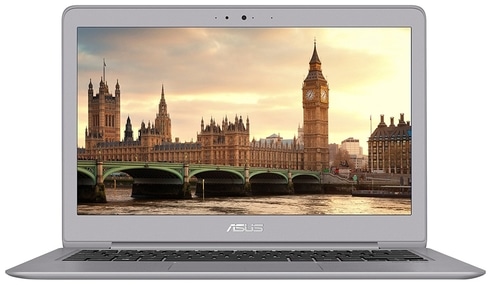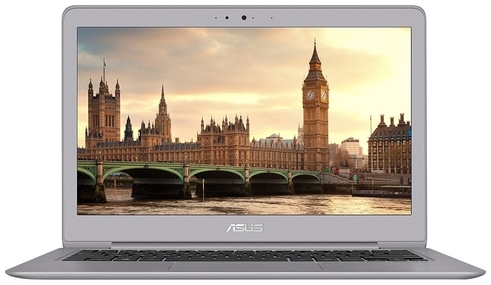 Core i5-8250U 3.6GHz
8GB RAM DDR3
Intel HD
256GB SATA
13" full HD Anti-Glare
2.6lb
11 hours

I would say this is a premium laptop which is on par with the best ultrabook in the world, the MacBook Air, however this one has Windows on it and it's far cheaper.
Performance
This one has the latest CPU as of today and the fastest among utlrabooks as well.
Already capped at 8GB, no need for upgrades plus it has an SSD(Solid State Drive) which will boot up windows 10 in 5 seconds and Office in less than one second.
The SSD also comes in handy when loading up all the modules and graphics for office in power point or excel in a flash.
Display
The display is full HD , crisp , readeable without taking a toll on its battery life whch is nearly 11 hours with web browsing and office work.
This one doesn't have an IPS display but this is not a deal breaker for Office work. The matte anti-glare screen making in fact will make it easier to work on bright areas at work or hiome.
This one also has a top notch chiclet keyboard which is backlit. Unlike most laptops out there, this one has the entire body made of aluminum (except the bottom cover) which makes more sturdy than the laptops shown above.
The specs, the build quality, the speed and the high quality keyboard make it a great alternative to the MacBook Air but it is in fact a bit ligther at 2.6lb.
If you have the budget, I would invest on this laptop especially if you plan to take it everywhere witih you for classes or as a writer.
---
Best Budget Laptop For Word Processing And Excel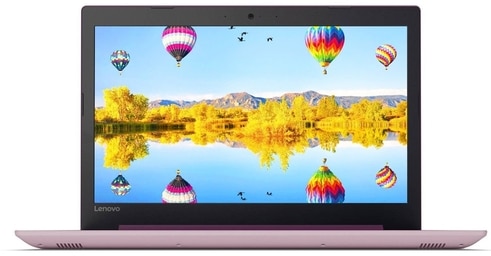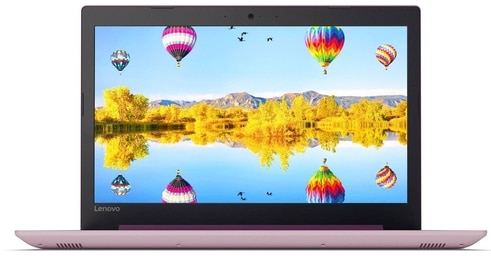 Intel Celeron N3350 2.4GHz
4GB RAM DDR3
Intel HD
1TB 5400RPM
15" 1366×768 Anti Glare
4.84lb

Performance
There's no way to sugar coat it, the performance of this one will only allow you to use Microsoft Office for simple spreadsheets, documents (not the giant sized spreadsheets that some accountants come across).
However Most office users will happily use this one for simple web browsing along with the entire office suit for simple documents.
Although all the specs are similar to the laptops shown here , the processor is quite slow and that will limit you to simple apps, web browsing and basic office (such as taking a course or doing business type work) but this also makes it very cheap below 250$.
Even cheaper than most chromebooks out there.
Display
The display is also not full HD. It only has 768p resolution but has an anti-glare screen. These are the two chapest specs a manufacturer can accomodate on a laptop to make the price go as low as possible, so nothing to complain about here.
On the other hand this laptop has an excellent build quality , as expected from Lenovo, and should be able to take a lot of beating despite its performance.
---
Best Computer For Large Excel Spreadsheets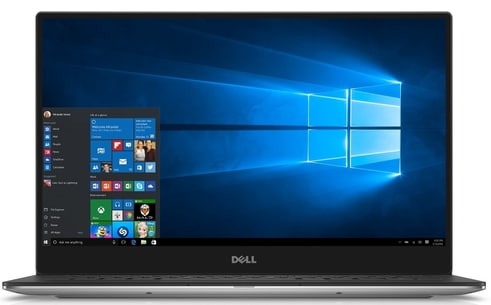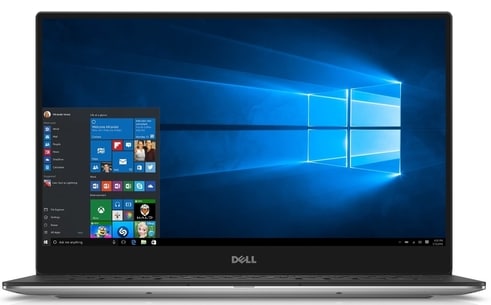 Core i5-8250
4GB RAM DDR4
Intel HD
1TB 5400RPM
15" TN full HD 1080p
5.3lb
10 hours

This is one of the priciest yet most suitable laptops for all of you excel wizards out there running tons of add-ons/macros and those who are constantly dealing with goverment size databases in OutLook .
Performance
Even though a quad core processor would be more ideal to make calculations with Excel Faster, this one has one of the highest clock speeds today (3.4GHz out of 3.8Ghz , the maximum today).
It also comes with 8GB of RAM so there'll be no need for upgrades.
You also get a medium sized SSD which should make working with and loading databases in Excel or Outlook many times faster.
The only downsize about the storage is the size, only 128GB. But this is plenty for all types of office work. If you want to store anything else , especially multimedia files, you can always use an external hard drive or instal one in it.
Display
There's actually another version with 4k resolution but that's totally overkill for pretty much any application out there.
This one has the full HD you need to have several windows open next to each other and with a matte finish to protect your eyes from glares in bright settings.
The full HD (as opposed to the 4k display) will also save you a lot of power for a longer battery life. This one is around ~12 hours.
---
Laptop Requirements For Large Excel Files
If you are an excel wizard running tons of add-ons macros and large data sets, then give this section a quick read so you can find the best laptop for excel out there.
If you are simply using word , excel for simple calculations (finding averages, adding up columns), outlook, powerpoint for regular office docs as 99% of the population including myself.
You really don't need to know all of these details.
CPU
If you work with large Excel files using many macros and functions, you'd benefit from a quad core CPU.
QuadCore CPUs have hyperthreading which will basically make your laptop perform calculations faster.
Quadcore CPUs will have the HQ label next to them.
Ex: i5-6300HQ, i5-7300HQ, i7-7700HQ
If you can't afford a quadcore CPU, just buy the best CPU you can afford because you can always upgrade the rest of your laptop.
Landing a dual core i5 laptop with hyperthreading such as the DELL XPS 13 shown above will also work. But not Intel Core i3 CPUs.
Very large Excel files also take up a lot of RAM.
The most mounstrous files will need up to 16GB of RAM.
Why?
Having a 40GB excel file means there's still not enough space for the file to be put entirely on RAM which will make your computer take up space from the storage device. This process is also called using a scratch disk (the storage drive becomes a replacement for RAM).
This in turn will make working with such file much slower(RAM memory is a hundred times faster than storage drives for processing/calculations).
In other words, the more RAM you have the less your computer has to rely on using a scratch disk and the more faster it'll be when working with such files.
If you ever find yourself running out of RAM, you can always upgrade it later.
It is very unlikely you'll face with the scenario above(extremely large excel files). So start with 8GB, then upgrade accordingly.
RAM for 32bit and 64bit Office
These are the two current versions of Office.
The 32bit version will put a 2GB limit on RAM usage for Excel.
The 64bit version however will put no limits to it.
If you are getting a message "Out of Memory" with your current Excel File, either you have the 32bit version or you really ran out of RAM memory.
It'll be extremely rare to ran out of RAM unless you are working with monstruous size files as mentioned above. So you probably need to install the 64 bit.
Always install the 64bit version
Storage
Storage capacity isn't a problem. Most laptops out there will have enough space even for the biggest excel files.
Again if you happen to run out of space, you can always use cloud storage or an external drive.
The real question is: should I invest on an SSD?
As opposed to regular Hard Disk Drives (HDD), Solid State Drives (SSD) are many times faster when loading programs and opening files.
Writing speeds (saving up files) do not matter, you don't save files every minute plus saving is quick even with the slowest HDD anyways.
However an SSD will give faster loading times for Word, Excel, Powerpoint.

Most importantly when looking through a specific file using Windows Explorer you won't have to wait several minutes for files or folders to appear on the screen. File lists will appear instantly and using the search bar to find a specific file will only take seconds.
There's also the benefit of Windows starting up faster. This includes the transitions from hibernation or sleep modes.
SSD for Excel
As for excel, apart from loading the programs in a flash. The benefits will show up whenever data is being manipulated.
Remember excel has to load the appropiate datasets (for calculations) or modules to do a task (displaying a graph), this is where the SSD comes in handy speeding up such processes.
It's not only limited to excel really. Office itself is made up of heavy sized programs which in turn load up a lot of small plugins,addons and templates all the time.
Outlook will benefit the most since it's really a large database app that constantly retrieves large datasets from the storage drive.
Mac vs Windows
If you are an account or a pro with excel and you plan on using tons of macros/add ons all the time, then you should be aware that Mac has a different functionality than Windows .
They are pretty much two different versions
If you are taking a course for Excel, I'm sure it'll be on a Windows machine.
If you go with a Mac, you wo't be able to keep up with your instructor's lesson since the commands and shortcuts are all different.
If you are just using excel for the occassional, non complex, spreadsheets we all use to keep track of data or your expenses, personal use then the Mac version should give you no problems.
Author Profile
I am physicist and electrical engineer. My knowledge in computer software and hardware stems for my years spent doing research in optics and photonics devices and running simulations through various programming languages. My goal was to work for the quantum computing research team at IBM but Im now working with Astrophysical Simulations through Python. Most of the science related posts are written by me, the rest have different authors but I edited the final versions to fit the site's format.