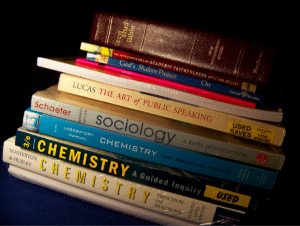 Are you here to get computer tips, college advice on how to graduate successfully or how succeed in your classes or just choosing the best laptops for you?
You've come to the right place and probably the best place!
Who am I?
I'm a college graduate with a B.S in Physics and M.E in Electrical Engineering from an american University. I've also worked as a tutor for physics and math during my college years.
I've gone through several laptops during the 7 years I stayed in college. Having a perfect laptop around me was one of the main reasons I was able to graduate successfully. I'm here to make sure you find your laptop helpful as well.
Where am I now?
I'm currently applying to different graduate schools to pursue a phD in BioPhysics.
I know this field has little to do with how computers are built but that knowledge comes from my undergraduate years where I had take courses on photonics / optics and electronics and also had to work on a project proposing a model for an all optical computer (this is just one of the few models besides quantum computers for making them faster).  
How I'm building this site?
Articles on this site are written by the gazillion friends (ok maybe just a few dozens) I made in college who've studied different disciplines and have different tastes for entertainment.
I only take part in articles having to do withi science/data science/ engineering although I do intervene when a finished article is sent to me for a final review.
If you have any questions about laptops , your field of study or looking for advice. You can either post a comment below the articles or send us a message through facebook.
A notification will be sent to our emails and the writer of the article will reply to you.
Note:
This blog is part of the Amazon Affiliate Program, that is, we get comissions from the products you buy!
But that doesn't prevent us from being honest, as you can see we put an Apple Laptop at the top of the list when it deserves to be there and it's actually the top choices in most of our articles.
And Apple has no affiliate program whatsoever, we get zero comissions from them!
We don't care. Honesty is the best policy.
EDIT June 2020:
We don't take guest posts of any kind.

We don't accept money in exchange for backlinks either. 

Please don't send us emails asking for backlinks or to participate in other affiliate programs.
We do take laptops for reviews but they have to be recent.
Thanks.