Who are you?
I'm a college graduate with a B.S in Physics and M.S in Electrical Engineering.
I'm currently applying for gradschool to join a BioPhysics department or the High Energy Physics department.
My knowledge in computers comes from the years I spent in the engineering department and the last few years I've spent doing research in high energy physics.
I worked on a final project in one of my classes where I discussed the possibility of making an all optical computer.
An optical computer will basically use light as the carrying medium of information instead of electrons (nothing travels faster than light).
This would mitigate a lot of the intrisic bottlenecks that exist in the exchange of information between the CPU / RAM due to the temperature dependent electronic structures and the speed limit at which electrons can travel.
How are you building this site?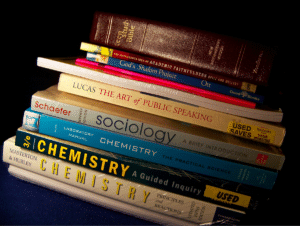 I'm building this blog with several friends I've made during college.
Each article has been written by a college graduate in that specific field and edited by me.
If you have any questions about laptops , your field of study or looking for advice. You can either post a comment below the articles or send us a message through facebook.
A notification will be sent to our emails and the writer of the article will reply to you.
Disclaimer:
This blog is part of the Amazon Affiliate Program, that is, we get comissions from the products you buy!
But that doesn't prevent us from being honest, as you can see we put an Apple Laptop at the top of the list when it deserves to be there and it's actually the top choices in most of our articles.
And Apple has no affiliate program whatsoever, we get zero comissions from them!
We don't care. Honesty is the best policy.
EDIT June 2020:
We don't take guest posts of any kind.

We don't accept money in exchange for backlinks either. 

Please don't send us emails asking for backlinks or to participate in other affiliate programs.
We do take laptops for reviews but they have to be recent.
Thanks.