Best Laptop For Watching NetFlix
While any laptop will let you watch clips from the web, not any laptop will let you stream full length movies at full HD. The best laptop for watching Netflix will have to be slightly more demanding than the bottom of the barrel laptop you've been looking at.
Why?
If you do go ahead and buy one with extremely low specs (which I will discuss later), you might only manage to stream clips at 240 resolution and even then it might stall regardless of how fast your internet connection is.
Luckily…
You don't necessarily need a high spec laptop either but it has to bit a little more powerful than what you're thinking of.
So what kind of laptop do I need to Watch NetFlix?
There's a lot of things on the computer itself will determine its ability to display a stream clearly and without any stutter, especially if the content is being received wirelessly.
I'll discuss that in detail the next section which might be a little too involved for the average reader. For now I'll make it short :
You just need to avoid most Atom based CPUs
Any other CPUs will let your CPU decode any format to stream videos online, including NetFlix.
Top 5 Best Laptops to Watch NetFlix

.
Of course it goes without saying there are a few nice perks that can make watching NetFlix on a laptop more enjoyable:
An IPS display

The latest wireless card to get the strongest signal from your internet provider.

Perhaps a giant screen if you don't need portability

A long battery life
---
Best ChromeBook For Watching NetFlix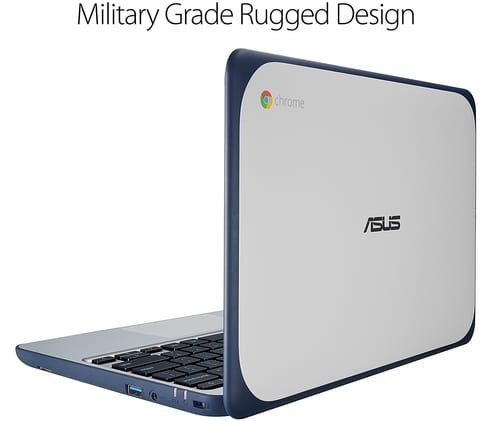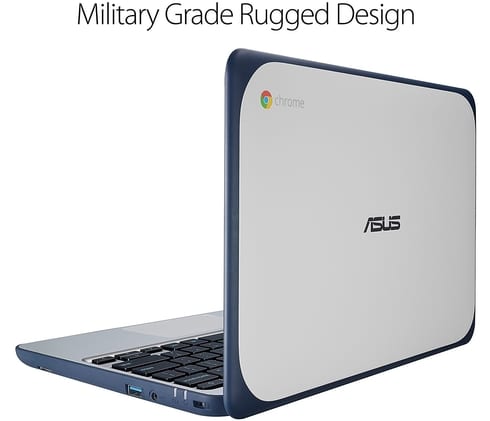 Core i3-7100U 2.4GHz
4GB RAM DDR4
Intel HD
1TB 5400RPM
15" TN full HD 1080p
5.3lb
10 hours

If you don't use a bunch of Windows programs and streaming videos from NetFlix + Web browsing is all you have in mind, a ChromeBook is all you need.
This one can handle videos from NetFlix up to 1080p resolution. Plus this is one of the most rock solid and resistant Chromebooks you'll find.
Performance
This is a low end processor which most Chromebooks have (even some of the pricey ones do) but they're good enough for simple web browsing and streaming movies from NeFlix.

ChromeBooks with Pentium processors will start feeling sluggish with multiple tabs open and some atom based processors will not play full HD movies without stuttering.
This chromebook also comes with 4GB of RAM which is the highest you'll find among them.
Display
The only drawback from this one is the display. It isn't full HD nor does it have an IPS panel.
When it comes to watching movies, given the screen size there might not be a noticeable difference if you do go for 11 inch laptop with an IPS and full HD display.
Design
However you get the most resistant Chromebook you'll find today. It'll let you watch NetFlix pretty much everywhere without having to worry about physical damage.
This one is ruggedized all around making it extremely resistant to any jostling or falls when you are on the go or when you drop it off from your bed/table.
The screen actually goes back to 180, not 360 (Table Mode), this is done to make sure you don't destroy the hinges when forcefully adjusting the viewing angle or opening it up.
As expected due to its size , this is the lightest ChromeBook you'll find at only 2.2lb and the battery isn't dissapointing at all either: +10 hours which is just what most chromebooks ou here have (and most laptops lack).
---
Intel Celeron N2940
4GB RAM DDR3
Intel HD
16GB eMMC
14" IPS full HD 1080p
5.3lb
10 hours

Performance
Overall this one has lower specs than your average chromebook but it's crazy cheap.
The Intel Celeron and RAM are on about the same speed/scale of performance as most chromebooks but they are a generation old.
This shouldn't pose a problem for watching NetFlix and web browsing with several tabs.
My own chormebook is 4 years old and it doesn't give me any problems (unless I go beyond +10 tabs). This is what makes the price of the ChromeBook stay extremely low despite its superb display.
Display
The screen has pretty much anything you could ask from a ChromeBook, full HD, IPS Panel and a big screen size, 14".
Design
Luckily despite the huge screen size, it's very lightweight (relatively speaking) for a 14" laptop at only 3.7lb and has a long battery life too (+10 hours).
If you go for the highest screen size (15"), you'll have to deal with 5-6lb for weight.
---
Best Laptop For Watching NetFlix Under 400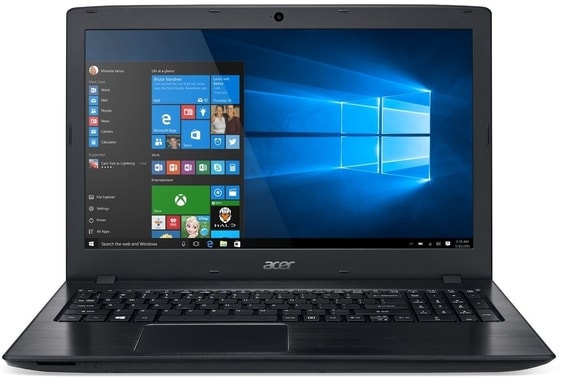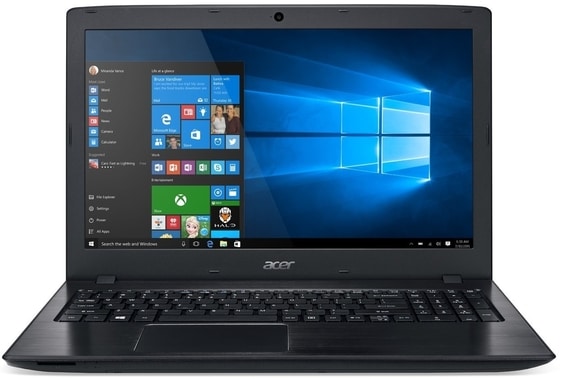 Core i3-7100U 2.4GHz
4GB RAM DDR4
Intel HD
1TB 5400RPM
15" TN full HD 1080p
5.3lb
10 hours

Performance
As for laptops this is currently the best selling laptop and the best deal you'll find on amazon. Though a bit pricey(compared to ChromeBooks).
You will not only stream NetFlix at full HD or surf the internet without ever feeling sluggish but you'll also play the most demanding 3D games at low settings. Plus you get a CD/DVD Drive to play back movies too.
The high performance(despite being cheap among laptops) is due to the Intel Core processor which is the entry level of high end CPUs for laptops today several times faster than any ChromeBook processor.
The Intel HD (integrated) graphics card, which is the latest (6200) & most powerful among integrated cards will actually let you decode pretty much any video you see on the web even Blu Ray playback.
This time the RAM is also 4GB but you can always upgrade it to 8GB if you want to play intensive games or throw some multimedia editing in the future.
If you do so, make sure both memory sticks are of the same technology and the same size to get the best performance You can use. this memory stick will work and only cost you 50$.
Display
Although it is a TN display, it is full HD. While this is very common among chromebook near 300$ and below, this is unheard of for laptops at this price range.
The benefit of the TN display (over an crispy IPS panel) is the anti-glare screen which should let you watch NetFlix in the living room when the windows are all open (it will reduce glares). The battery is superb too nearly +11 hours.
---
I know there are laptops below 300$ and not necessarily Chromebooks. However the storage capacity , the battery life and most of all the performance are pretty bad.
You'll be able to watch NetFlix sure but you won't be able to surf the web flawlessly unless you go for ChromeBooks.
I wouldn't recommend anything below the Acer Aspire E15. So for the last two laptops I'll focus on screen size but at the same time keeping similar specs as the glorious Acer Aspire E15:
---
Best Display For Watching NetFlix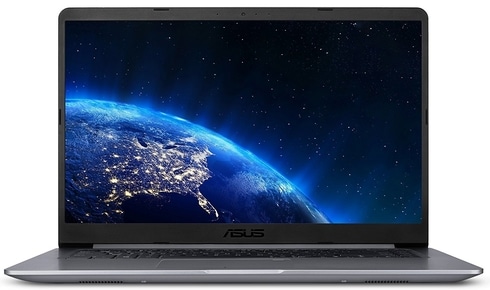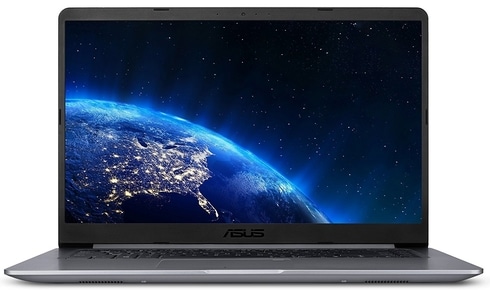 Core i3-7100U 2.4GHz
4GB RAM DDR4
Intel HD
1TB 5400RPM
15" TN full HD 1080p NanoEdge
5.3lb
10 hours

Performance
This is actually a much faster laptop than the Acer Aspire due to the current and latest generation processor , 8th. Plus it's already upgraded to 8GB. You can make this machine a ferrari buy installing an SSD (Solid State Drive) on it but the given storage is enough to stream movies, download all the movies and docs you'll watch within your lifetime. The SSD will simply make everything load up faster (including booting Windows).
Display
The best part is the display. It's a full HD-IPS screen with zero reflections and zero light bleed. The nano edge part simply means it has almost no bezels around it. Because of that although the size of the laptop is 14" the display becomes 15".
It does have average brightness levels (because of its matte finish) but not too bad unless you start watching NetFlix out in the open field or very bright surroundings.
---
17" Laptop For Watching NetFlix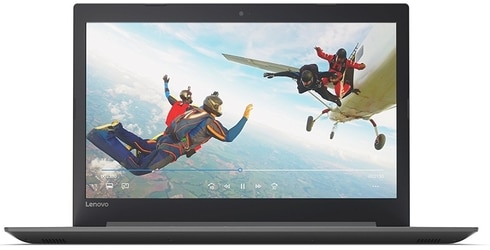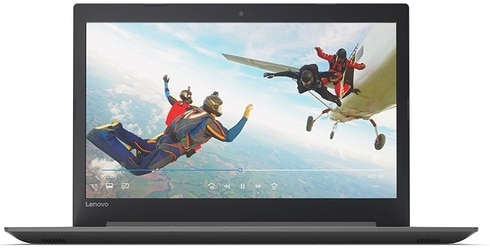 Core i3-7100U 2.4GHz
4GB RAM DDR4
Intel HD
1TB 5400RPM
15" TN full HD 1080p
5.3lb
10 hours

This is actually my personal favorite to watch NetFlix or any movie/clip from the internet for the simply reason of having a 17" display.
Performance
The performance is average among all the 17" laptops out there however it still manages stay below 500$.
The 7th generation Intel Core i5 processor however will be much faster than the many 13" 14" and 15" inch laptops you'll find below 500$. However, the ASUS shown earlier is faster (though more expensive) mainly because the processor is more recent.
The performance difference isn't abysmal and pretty much unoticeable if you just want to stream movies from NetFlix and surf the web.
You can increase the performance for some serious multitasking (I mean having dozens of web browsing tabs open and a many applications running) once you upgrade the RAM to 8GB.
​
Display
The only drawback is the resolution. Although it is a nice 17inch display , it is not an IPS panel nor full HD but just a bit below it : 900p.

If you do want a 17inch display with an IPS panel and full HD resolution, the price will be significantly higher as you can see here.
---
Recommended Hardware for Streaming NetFlix
As I mentioned before you just need to avoid a few bad models and you should be able to stream netflix at full HD. I'll try to explain why in this section although it isn't required at all to buy a capable laptop to stream netFlix and any video online.
CPU
You probably heard of MPG,AVI,WMV files right? These are video formats. Not every video player out there can play them. Especially MP4 files.
Similarly not every processor can deal with the formats given by streaming websites such as NetFlix.
If they do, they will decode those videos way too slow so you won't be able to enjoy a movie and will be forced to deal with stuttering.
However, nearly all modern processors out there can decode just about any format fast enough.
So you should avoid the following ( these have been shown to have problems when streaming anything at full HD):
Atom and Pentium M processors

AMD C, E , V , Z and old Celeron Processors.
Graphics Card
Graphics card have their own memory and there are two types of graphic cards. Dedicated and integrated.
Integrated cards share the same memory with the CPU, while dedicated have their own memory.
Dedicated graphics will therefore deal with any graphic related task better but integrated cards are enough for streaming.
Dedicated vs Integrated
For simple streaming there is no need to go for a dedicated GPU. The addition of one will make a laptop's cost to go from 600$ and above.
The best and latest integrated card is the Intel HD series. Even the older Intel HD 4250 has the hardware to decode most major codecs.
However only the latest Intel HD ( 6200 ) will decode pretty much any video you get from the web.
RAM & Storage
Why do I need RAM for Streaming?
The video you are streaming occupies space and it has to be stored somewhere momentarily to be played back.
What is RAM?
RAM is used by your computer to store temporary data, the more RAM you have the more data can be stored for you to watch an entire video with any stutter.
Caching
Going more than 2GB is important when streaming movies. If your laptop ever rans out of RAM for streaming, it will use your storage device (this is called caching) to store parts of the movie.
Caching is much slower than having ample RAM epecially if your storage device is pretty slow.
Recommended RAM
Although you'll still be able to stream videos flawlessly with a slow storage and low RAM. Having 4GB or a faster storage (7200rpm vs 5400rpm) will make sure you never deal with any stutter while streaming a movie at full HD.
However chances of dealing with stutter if you have a 2GB RAM are pretty slim.
Wireless Card
Your laptop will get a better reception and therefore higher downloading speeds depending on how recent the Wireless Card has been released.
Although it is not a must to stream videos, having the latest : AC can't hurt. If you add a AC wireless router, you'll get the maximum speed available from your internet provider.
Display
There are many factors to consider when checking out the build in displays in laptops:
Contrast Ratios and Brightness: Some displays will have awful brightness levels and low contrast ratios.The latter are extremely rare to find among laptops however laptops with low brightness are common.
You should make sure yours has at least +300 nits of brightness for you to stream your videos on any bright settings (not outside on a sunny sunday though). It is rare to find laptops with low brightness levels (<250 nits) unless the one you picked is extremely cheap.

Manufacturers will never list brightness levels but you still can find the exact number by checking if your model has been thoroughly tested by LaptopMag or UltraBookReview.
If you can't find your model in any of those two sites, your last option is to check amazon reviews by users for any complaints regarding the display.
IPS panel: This is best feature you can get from displays to stream movies. More accurate colors and better viewing angles, however this will increase your price significantly and unrealistic to find under 500$.
Author Profile
I am physicist and electrical engineer. My knowledge in computer software and hardware stems for my years spent doing research in optics and photonics devices and running simulations through various programming languages. My goal was to work for the quantum computing research team at IBM but Im now working with Astrophysical Simulations through Python. Most of the science related posts are written by me, the rest have different authors but I edited the final versions to fit the site's format.