Best Laptop For Watching YouTube
Those addicted to youtube can attest that the best laptop for youtube should be: portable , cheap and hopefully resistant to drops since you'll be taking that laptop all over the place.
Why not performance or display quality?
Youtube videos for the most part are of low quality and resolution , focusing on the screen doesn't make much sense as opposed to focusing on having your videos load fast or your laptop
And…
Currently nearly every laptop out there can handle streaming videos from Youtube. A very few number of old processors that can't stream youtube Videos at full HD that you would just need to avoid.
There's not forget…
This laptop should also be able to let you surf the internet flawlessly without costing you a fortune.
What Are the Best Laptops For watching Youtube Then?
Streaming videos from youtube isn't very demanding , heck they're just clips a few minutes long. Rarely will you encounter a video longer tan 20 min, streaming will be slightly more demanding.
So there's no point in going through laptop specifications such as RAM, CPU and storage.
Youtube is simply a website that streams video through a web app that you do not need to install and does not require processing power.
What' exactly do you need to play youtube?
Just a modern CPU that can decode the video being streamed fast enough to be displayed on the screen. And as mentioned before nearly all modern laptops are fast enough to stream youtube videos.
Recommended Hardware
RAM
Having 4GB RAM will let you surf the internet with multiple tabs open including a youtube video.
Display
Surely having a full HD IPS display is the ultimate combo to watch movies as you'll be able to watch them at maximum resolution with the best color accuracy. Just remember youtube videos for the most part are not in full HD and the clips are really short to even be bothered by such small details.
Battery
Low budget laptops for the most part will give you long battery lives since their components are high end and displays aren't huge, they won't consume a lot of power. But you can still squeeze out a few more hours if you go for a ChromeBook or a ULV(Ultra low voltage) CPU such as those labeled with U series.
Wifi

The latest wireless card (w/ the latest protocol) technology today is 802.11 A/C , will let you squeeze as much internet speed from your router. Most laptops have it you just need to be careful and double check yours does too.
---
Top 5 Best Laptops for Watching Youtube
In this list I've tried to assemble a laptop for every budget and laptops having all the nice extra features. The best chromebook for youtube, the best laptop with the best specs/money as well the ones having more battery and better displays than the rest.
---

Intel Celeron N3060 2.48GHz
4GB RAM DDR3L
Intel HD
16 GB emmC
11.6" 1366*768
2.2 lb
+10 hours
802.11 A/C

If watching youtube videos and web surfing is all you have in mind, your first choice should always be a ChromeBook since they're especially designed to do both. Their prices can go as low as 200$ but you have to invest a little more if you don't want to feel sluggish with several tabs open at the same time.
Not only are they designed by the makers of youtube (Google), they're the most portable cheap and long lasting from all laptops today. My Chromebook, which I bought from walmart, has lasted me for over 4 years and its still going strong.
Performance
The Processor is low end and very compared to real laptops but this is enough for ChromeBooks since there isn't much computing to do other than web surfing, watching youTube, typing documents and playing games from Android App Store.
Given these specs, it performs way better than most chromebooks at this price range. You can have multiple tabs open when browsing the net without feeling sluggish which is due to the N3060 and 4GB processor.
Display
However, this isn't a full HD nor an IPS panel. It's only 768p but you'll rarely come across videos with 1080p if there are any on YouTube, even the 768p resolution is clear enough when seen on a laptop to notice much difference against a 1080p display.
Design
What separate this one from he rest is design. The most resistant and long lasting chromebook you'll find.
---
Intel Celeron N3160 (Up to 2.24GHz)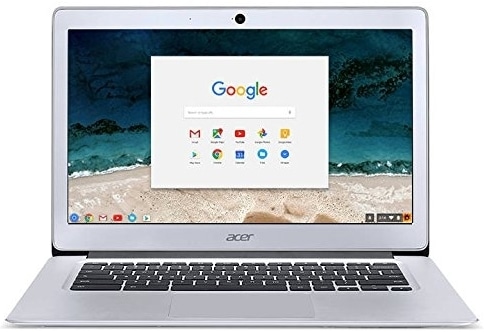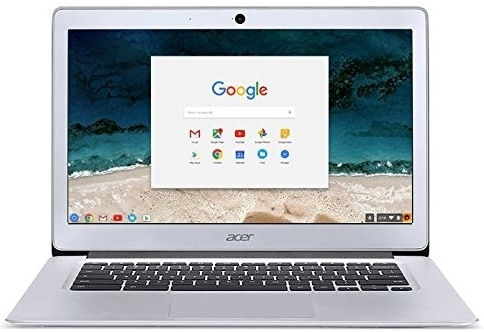 4GB LPDDR3
Intel HD
32 emmC
14" Full HD IPS Display
5.3lb
+10 hours
802.11 A/C

Yes another ChromeBook but this one is a little diferent and worth considering.
Performance
This is pretty much the average processor you'll find among ChromeBooks today. But the 4GB RAM will let you run multiple tabs and a video in the background. It's just like the first chromebook on this list. The only difference is the space, 32GB will just let you store more documents as well as let you use more android apps. What makes this chromebook unique though?
The display is actually the biggest size you'll find among chromebooks plus it's full HD AND an IPS screen. You can't get a better display than that for watching youtube Videos.
---
Intel Core m3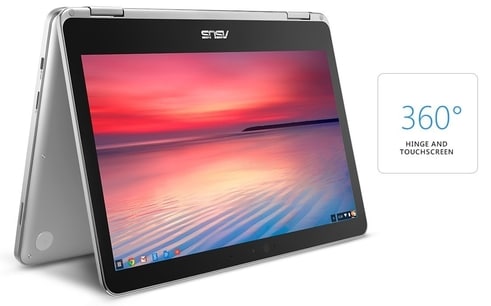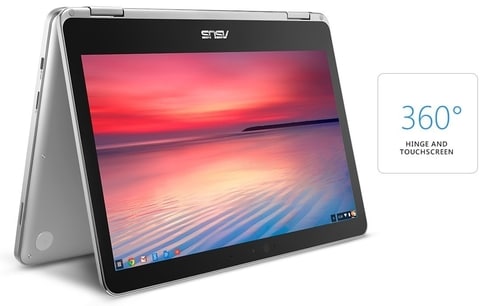 4GB RAM DDR3
Intel HD
64GB emmC
12.5" full HD TouchScreen
2.65lb
10-11 hours
802.11 A/C

The last chromebook to show on this list is the most popular out there even in 2018 though it is a bit pricey.
Performance
The core m3 is one of the processors you'll find among ultrabooks and portable pricey laptops which should let you deal with +10 web browsing tabs no problems.
Images and videos will be bright sharp and have no issues with viewing angles, this is an IPS display. It also comes with an anti glare screen which is useful when staring at the screen for hours or watching videos in bright surroundings.
As you can see in the picture, this is a convertible laptop or chromebook. You can use as a tablet too. It's build quality is comparable to the MacBooks: it's made of all aluminum and has a rock solid feel to it, this will make it easy to get used to watch Videos on tablet mode if you want.
It's weight and battery aren't dissapointing either, they're pretty much on par with most chromebooks: 2.6lbs and +10 hours.
Though a little irrelevant to mention, the keyboard is top notch the best out of most chromebooks today: great travel and responsive keys with 6 stages of brightness. Might be useful when watching videos late night.
---
Core i3-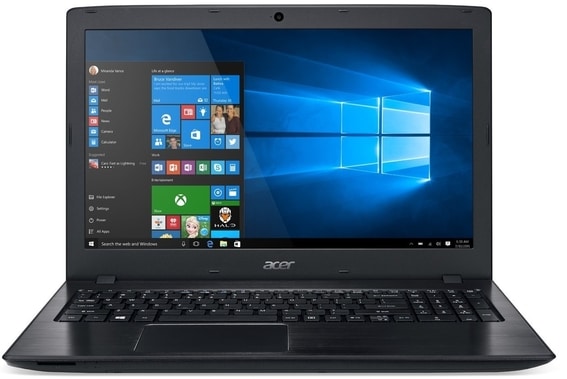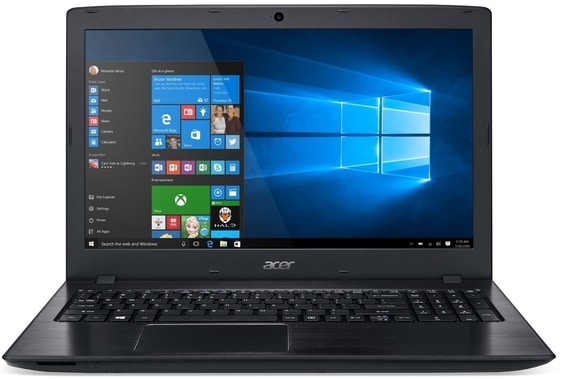 7100U 2.4GHz
4GB RAM DDR4
Intel HD
1TB 5400RPM
15" TN full HD 1080p
5.3lb
10 hours

802.11 A/C

Now we get to laptops for those not interested in ChromeBooks or would like to do other things besides surfin the web and watching youTube Videos.
Performance
The CPU is actually of the Intel Core Series. The maximum clock speed is 2.4GHz with and belongs to the 7th generation.
The RAM is spot on, 4GB, and the fastest technology too, DDR4. The storage is one of the slowest from hard disk drives but this is what you'll find below 500$.
While there's plenty of RAM(4GB) for quite a lot of multitasking while watching youtube Videos, if you upgrade it later you can also play 3D games and run heavy apps..
This one also comes with a full HD display and not the cheap 768p displays you see around this price. Although it is a TN display with a matte finish, at this price range you can't really ask for an IPS. IPS panels for laptops, only ChromeBooks.
If you do some research or compare and look around you'll find this is the only laptop that will give you the best specs for your money. A personal favorite to recommend all around this site.
---
Core i3-7100U 3.1GHz
8GB RAM DDR4
Intel HD 620
1TB 5400RPM
17" 1600×900
6.16
5 hours

My personal favorite. I have two laptops I use to watch YouTube or one (one of them is a chromebook). The other one is a 17 inch laptop.
Performance
This one blows any laptop on this list out of the water and still (barely) stays below 500$. The Intel Core i5 7200U is one of the fastest from the Intel Core series at 3.1GHz. That along with the latest integrated card from Intel, 6200,will also let you play a lot of games at low settings besides watching YouTube.
There's also plenty of RAM so you don't really have to upgrade it at all. The Storage is slow but plenty to store a lifetime of docs too.
You probably won't find a 17inch laptop with the build quality and performance this Lenovo model has. Having 17inch is my personal favorite as it allows me to have a video next to a document I'm working on. Though this is not full HD, this shouldn't be a problem for youtube videos as mentioned multiple times.

I know the giant screen and the battery aren't the best in terms of portability but for those who are like me and rather watch youTube videos backhome on your table while working on docs, a 17inch screen is your best option.
---
Youtube Editing
Well it all really depends on what kind of Video Editing you're doing:
Online Editing: If you're limited to editing on youtube or other online video editors. Pretty much any laptop or ChromeBook will suffice. Online video editors will let you trim clips, add effects and music.
In particular editing with YouTube will give you the perk of having their video & music library at your disposition.
Basic Editing: If you're editing is a little more involved, that is: grabbing clips from other videos, additing titles, converting videos to different formats, etc, you can always use Windows Movie Makaer or iMovie. So you obviously have to avoid ChromeBooks.
Among laptops any laptop should be enough however having a faster processor and more RAM will make the difference on how long it takes you to finish a project. You should start by checking my post on Intel Core i3 Processors and if you can afford it: Intel Core i5 processors. The difference between these two processors and RAM (4GB vs 8GB) can cut rendering & editing times from one hour to minutes.
Professional Video Editing: It is very unlikely you'll need to do some serious video editing for youtube alone, if you do check my post on Adobe Premiere.
Author Profile
I am physicist and electrical engineer. My knowledge in computer software and hardware stems for my years spent doing research in optics and photonics devices and running simulations through various programming languages. My goal was to work for the quantum computing research team at IBM but Im now working with Astrophysical Simulations through Python. Most of the science related posts are written by me, the rest have different authors but I edited the final versions to fit the site's format.