10 Best Intel Core i7 Processor Laptops (10th Gen) – 2020
The best i7 laptop should be able to run AAA games at epic settings without having to fry an egg on the case, handle pretty large scenes in animation or models in CAD software without having to blow up and let you slice through video rendering like a warm knife on soft butter.
However…
Not everyone needs to go after the most expensive core i7 monsters out there.
In fact, only a few people would benefit from those.
Why?
We are in the 10th generation now and most processors today including all those from the 8th generation have way too much power for today's software and games.

So getting the most expensive and specced out laptop doesn't necessarily mean you'll get several times the performance of an above-average one. You'll get better performance but I wouldn't call it exactly "exponential".
If you have the cash to buy the most recent and powerful one to squeeze out a few more fps or cut down rendering. Why not buy one, right?
However…
You'd still want to get the best bang for your buck. In other words, get the best core i7 processor , RAM size, Storage and GPU you can affford. Last but not least, you'd also want this monstr to last you several years.
Unfortunately…
To be able to land a laptop like that you have to browser through several hundreds of laptops, know a lot about computer terminology, know how much each computer part is worth and be quite knowledgeable about cooling systems in laptops otherwise you might get ripped off.

Don't worry though…that's this post is all about…we've already done that work for you.
Not only are we going to list the best i7 laptops as of 2020 but we'll also guide you step by step on how to try to find one yourself. We've written a comprehensive guide that will explain all about core i7 processors, Intel Processors, what GPU and RAM size to go for depending on your needs(gaming,video editing, 3D modeling) and so on.
Before we do that though we'll just go ahead and list the top 10 best i7 laptops as of 2020 and leave the guide at the end. You can use it to see how we arrived at this list or to pick up a laptop yourself.
Top 10 Best Core i7 Laptops in 2020
But before we go on listing the 10 best core i7 laptops, I want to make something clear.
I will mostly focus on core i7 laptops with six cores to eight cores rather than core i7 laptops with four cores.
Why?
Core i7 laptops with four cores are for the most part useless uness. They don't have anything special to offer over Core i5 processor which give you the best bang for your buck.
I will include one "quad core" i7 laptop in this list though only because it's the cheapest out of the entire list and I know some of you still want a core i7 for some reason.
Recommended Specifications for Core i7 laptops
If you want to get the best performance out of a core i7 laptop, here's what you need to know:
CPU
Intel i7-9750H/10875H. These are beasts. 6-8 cores and with hyperthreading you have 12-16 threads. They support ultra HD resolutions without a graphics card. Anyways, I won't bore you with all the details of how beastly they are. Bottom line, they are currently top of the line CPUs to go for.
Intel i7-8750H: this is a great option over any 9th or 10th core processor. Don't be ashamed to have. Performance isn't that far from a 9th gen processor. They make a great budget option and wil give you almost the same performance if you pair up with a nice GPU.l
GPU
Light gaming & small models/scenes in CAD or Animation software & >60min video editing:
940M, MX150, 1050.
Above avg gaming & most models/scenes in CAD or Animation software & +60 min timelines video editing:
1050ti, 1060GTX, 1070GTX, 1650GTX, 1660Ti, 1060GTX.
High end gaming, large models/scenes for CAD/Animation, extreme video editing:
2060RTX,2070RTX,2080RTX,1080GTX
Photo editing only requires any "dedicated" graphics card.
RAM
8GB RAM for gaming.
16GB RAM for video editing/CAD software/Animation.
Nobody needs 32GB only some photo/video editors.
Storage
Opt for SSD(Solid State Drives) set ups: PCIe NVMe is the fastest and recommended. 512GB storage is for everyone.
Display
144Hz-300Hz: Refresh rates this high are not only an advantage when gaming, but I've found it to be easier on the eyes.
IPS: A must for any video/photo editor. CAD engineers/animators can settle with TN displays.
full HD: all core i7 laptops have one anyways.
I can't cover every single detail about what you need to look out for when shopping for Core i7 laptops here without boring you to death and have you click the back button. So again I'll leave all of that to last section. If there's something you don't understand when reading these reviews/specs please refer to it and the posts on the side bar (if you are a newb)
For the following 10 core i7 laptops, unlike other websites I will not re-state specifications just to look like an expert or to fill in space for more content. Specifications are there for you to read and compare.
What I will tell you is anything worth knowing about each model (perhaps keyboard quality, cooling design, sound system performance, upgradeability, etc) and what each core i7 laptop can do for you (in terms of FPS for gaming or the size of models that it can handle in CAD/Animation Software, etc).
---
Best i7 Laptop 2020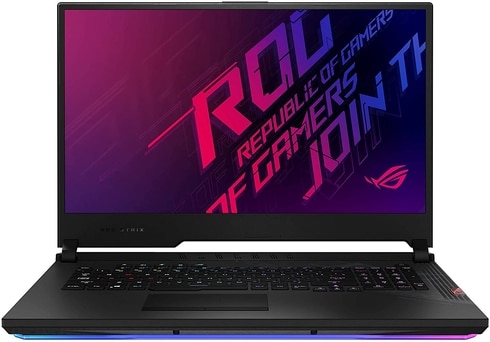 Core i7 10875H
16GB RAM DDR4
NVIDIA GeForce RTX 2070 Super
1TB PCIe NVMe
17" 300Hz full HD IPS
6.28 pounds
>1 hours under high load, 5 hours otherwise
NO

If you check around the site you'll notice we listed a lot of ASUS laptops. There are good reasons for that: most of their models never cheap out on computer parts or try to cut on prices by foregoing design.
The ASUS ROG Strix Scar series is their most well known model for all of that, it doesn't show major flaws and it's the most well designed high end laptop . Although probably not with the best specs/money ratio (that would other unknown brands like Sager/Clevo).
Hardware
Like most high end laptops all of the hardware is maxed out, most notably the GPU and CPU. Both are the latest laptops have to offer as of June 2020.
On this site we are not big fans of the high graphics cards: 1080Ti,2070RTX, 2080RTX over mid range graphics cards like the 2060RTX,1060Ti.
Why?
Again because they are way too powerful and may only be useful if you need that much of vRAM (8GB-11GB). They'll squeeze out only like +20 FPS on most games ultra settings.
However…we do appreciate the new 10th generation CPUs because they actually offer 8 cores now and witih hyperthreading they can now offer 16 threads which is way more than what Xeon Processors on laptops used to offer and at insanely clock speeds. This will have more of an impact than a high end GPU for most purposes.
One of the reasons why this model is so expensive is the storage set up: 1TB may not a lot of space if it were an HDD but it is an PCIe NVMe and even 256GB is very expensive.
Another reason is the 300Hz IPS display. If you've been a loser like me playing with TN displays for most of your life, the 300Hz IPS will completely blow your mind, otherwise the jump from 120Hz to 144Hz displays isn't abysmal but will definitely bump up your gaming especially for first person shooting games like OverWatch.
There's no artifacts with the display, nor any serious light bleeding(only present & minimal when you turn on your laptop for a few seconds).
Performance
All users will benefit from PCIe NVMe SSDs: it'll boot up your machine in literally 5 seconds flat, load any software with any large files in a flash and any operation that has to with reading and writing data.
Since you have everything maxed out, what will bottleneck the performance is the GPU. I wouldn't call it bottleneck since this is already top of the line GPU along with the 2070 but here's what kind of performance with it:
Gaming: You'll be able to run any game out there at 1080p, settings all maxed out. MMORPG games like WoW will run at +100 fps, PUGB with +100fps & OverWatch with +250fps. Lower tier games like Fortenite & Royale Royale will run at +450fps while inactive and +200 fps when moving around.
Extreme battle encounters with high graphics AAA games (Ex: TWH with ultra settings) will only get you down to 40fps which you won't notice unless you look at the fps counter. Note that this will happen with a computer even from NASA….that's because it's more of an internet speed than GPU power.
3D Modeling: The 2070RTX is kind of overkill for several CAD software, mostly AutoCAD & Revit because 6GB vRAM is pretty much what most projects will need and the RT cores/Tensor cores haven't implemented into the software yet.
A 2070RTX GPU + the CPU should be able to handle pretty extreme simulations in AutoCAD/SolidWorks (+1000 parts) and pretty large scenes in Revit as you would with any workstation GPU.
Software like SolidWorks with assemblies in the ~5000 parts + the use of plug-ins will be better off of with a workstation card which has way more vRAM than gaming cards.
Rendering/Animation software will show the most benefit, they work best with a GPU with lots of vRAM + a huge amount of CUDA cores and the architecture of gaming graphics card. In this case even a 2080RTX might be worth your the price.
Editing: Completely overkill for Photo Editing. However if you are also into video editing, every single spec will come in handy. It's actually the 12-18 threads that will reduce exporting times significantly(there's no point in going beyond 8 for this) and the 5GHz paired with the 16GB RAM will allow you to edit & apply effects with footage measured in the hours fast as hell. Though I would recommend an upgrade to 32GB RAM.
However the 2060RTX will have about the same performance and the 2080RTX becomes pretty much useless for video editing, we'll get to that later.
Design
Their cooling system works flawlessly, both the CPU & GPU are always kept at safe temperatures even at the most extreme gaming situations, no need to undervolt, underclock or any of that shenanigans. After all this is a laptop that's designed to take long hours of heavy load for high end gamers.
The drawback is of course that the fans of such models always start screaming but this is good because that "incoming airplane " sound means is a reminder that your laptop will last you for several years.
If you notice your laptop getting way too hot (not the warm keyboard feeling which is alright and happens virtually in all gaming laptops), you can also activate the "oveboost" feature which will set the fans into overdrive. This time you'll have to use headphones.
As for the looks, it's pretty subtle. You can bring it to the coffeeshop, the office or school without having someone asking what level your character is.
No Logos, no Red spots or shiny strips, it's all black.
Upgrading this one is just as easy as removing one screw too, everything is easy to access and no need to remove motherboards or turn your laptop into a computer repair shop just to install one more RAM stick or add another SDD(though both may be unnecessary unless you want to squeeze all the performance you can get for video editing).
The speakers…now you would expect weak/quiet sounds because of the fans and the fact this is a gaming laptop but the speakers are note too bad.
---
Best Thin Laptop i7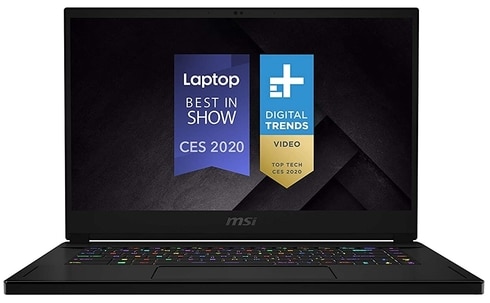 Core i7 10750H
32GB RAM DDR4
RTX 2070 8GB vRAM
512GB PCIe NVMe
15" 300Hz full HD IPS
4.63 lb
5 hours non gaming
NO

MSI's brought again the holy trinity of gaming laptops: thinness, power & form. I bet half of you already are taking the credit cards out of your pockets because you know that this laptop will help you pass as businessman at Starbucks.
Hardware
Hardware is pretty much same as the ASUS ROG Strix Scar but with the RAM upgraded to 32GB already.
Performance
Performance wise, you'll be able to do everything the ASUS Strix Scar Edition can but the 32GB of RAM will come in handy for pretty intense rendering/simulations with 3D Modeling software & intense video editing using Adobe After Effects (will help with rendering too). It doesn't help with gaming imo.
Design
What you are paying for here is basically looks and portability. If you travel to conventions, LAN parties, work, etc, and you need a bast machine to bring without looking like a freak, this is it.
But does this compact form deal with heating well enough to avoid havinr your fingers fried when typing on it?
Yes, the fans will kick into overdrive and scream loud under heavy loads.
This laptop also comes with a software to monitor your CPU, GPU, fans performance. You can adjust the settings by choosing one the following preset modes: gaming, watching movies,etc. You can also set up how loud your fans should be.
You also get something similar to "OverBoost": "Cooler Boost" which will make the fans go ballistic & loud but will always keep your CPU & GPU <65*C. On normal usage, you won't hear a thing though.
Although this machine has a great cooling system because of its compact form, you should get a cooling pad.
Despite the fact that it's a small gaming laptop , it also has a pretty decent speakers and it comes with a special software to allow you to customize the sound based on what you are doing: watching movies, listening music, playing games, etc.
Of course the small factor form makes hard to do any upgrades!
I would say don't bother with it and make sure the 512GB SSD and 32GB are plenty for you.
Not that it's not doable but not something i'd recommend to the average Joe.
The bloatware is still there unfortunately: Win10 bloatware, MSI bloatware, you'll have to manually remove it to get a few more fps under your belt.
Note that there's a MSI logo in the back, nobody will know the difference though. It's pretty subtle and small.
---
Best i7 Acer Laptop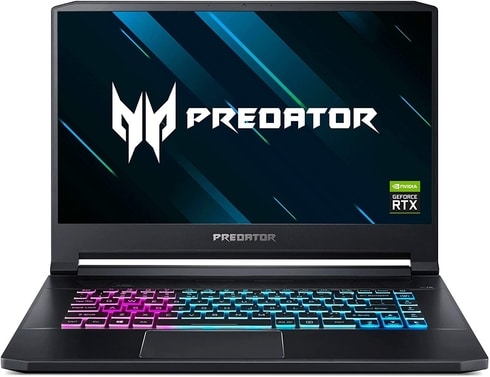 Core i7 9750H
32GB DDR4
NVIDIA GeForce GTX 2060 6GB vRAM
1TB PCIe NVMe SSD
15" Full HD IPS 144Hz
5lb
Up to 5 hours

This is our favorite laptop out of the entire list for gaming, video editing and pretty much everything.
Hardware
That's because the 2060RTX gives the performance/money ratio. They make laptops a lot less expensive and you probably will get 20-30 fps less when gaming.
An the 9th generation CPU is just as fast as the 10th generation CPU but with less cores (this isn't such an issue with gaming because games do not use multiple cores)
Performance
Gaming: the 2060RTX will still let you run the latest AAA games at ultra/epic settings at ~60fps w/ 1080p: Diablo 3, WoW, Overwatch, TF2, Half life 2 , Black MESA.
This isn't really a subtantial drop from the 2070RTX.
Other games that have been tested on this one are:
Battle Field 1 – Ultra Settings 85Fps on average

Guild Wars 2 – Ultra Settings 80 fps on average

Fornite – Epic settings +100 fps.
Video Editing: As far as rendering/exporting goes the 2060RTX will also give you the best performance/money ratio. The 2070RTX and 2080RTX will start giving you diminishing returns. What will the most impact though is the 9th generation CPU which has 6 cores because the 8 cores from the 10th generation CPU does come in handy for anything with rendering/exporting.
3D Modeling: most models and assemblies in CAD software will also peak in performance with the 2060RTX. In very rare and very extreme cases will the 2070RTX/2080RTX with 8GBvRAM and more CUDA cores come in handy.
Design
Just like the ASUS/MSI laptops, there's no light bleed either and if there is, it should only be visible when booting up the system with the BIOS Logo screen which happens in nearly every gaming laptop.
Now onto the real issue:
There's a big predator logo in the back. It will scream out gamer. They'll know you are a gamer.
---
Best i7 Laptop Deal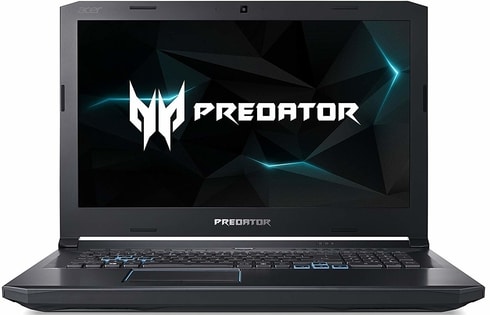 Core i7 9750H
16GB RAM DDR4
NVIDIA GTX 1660Ti 6GB vRAM
256GB SSD PCIe NVMe
15 IPS full HD
5.07lb
3.5 hours

In fact, the most budget friendly model on gaming laptops with actually the best specs/money ratio and design across all laptops for heavy loads is the Acer Predator, not the Triton.
Hardware
Hardware is just like the Acer Triton except that it has a 1660Ti instead of a 2060RTX.
Performance
The 1660Ti is still a mind range graphics card and has the same amount of vRAM and almost the same clock speeds. The only trade off is that it isn't really a "RTX" video card and doesn't have tensor cores or RT cores but these features are useless as of today though.
Leaving that aside, the performance of this laptop compared with the Triton, will be less because it has a substantial amount of CUDA cores less than the RTX 2060. But still something I'd use to step into high end gaming and high end video editing/3D modeling.
---
Core i7 10875H 4.1GHz
32GB RAM DDR4
NVIDIA RTX 2060 6GB vRAM
1TB NVMe SSD + 2TB FireCuda SSHD
15.6" 144Hz full HD Matte IPS
4.85lb
1-6 hours

This is a not so popular brand like ASUS,Acer, MSI and HP. But it does have a nice bang/buck ratio if you just check the specs and see the price.
Hardware
The hardware is maxed out everywhere except the GPU which is a RTX 2060. The Storage on the other hand has been maxed out up the wazoo and has way more space than all the laptops shown here. Not just that in fact, the RAM is already at 32GB !
Performance
Same performance as the Acer Triton especially for gaming. However, the performance for 3D modeling and video editing will be substantially higiher due to the RAM size and the fact that both storage devices are not slow HDD bricks.
I would totally recommend this laptop to not just gamers but professionals. Design
Here are the Pros:
Zero Bloatware.

Cooling system handles temperatures well even with very long sessions of gaming

Has all the ports you ever need including ports for display.

Lastly but not least, the customer support is superb. You'll get full refunds, full replacements, quick responses and actually helpful technical support.

This is one way the company is trying to separate itself from the rest, especially, the ones with abysmal customer support.
Design wise it's remarkable. It's not cheaply built, the chasis is solid and the cooling system works great.
However there is flex on the keyboard (only if you press hard enough) and the battery life is abysmal and lastly the speakers seem weak. These are the usual problems with battery life. Not much of a trade off for the specs you're getting at the price if you ask me!
---
Best Core i7 HP Laptop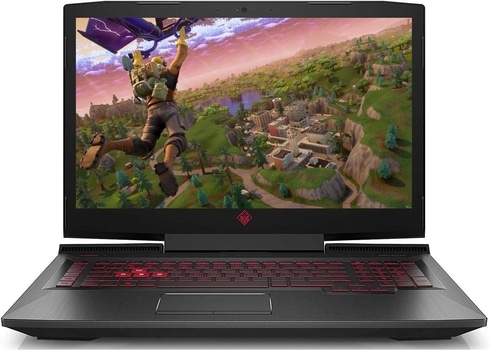 Core i7 8750H 4.1GHz
16GB RAM DDR4
NVIDIA GeForce GTX 1070 8GB vRAM
16GB Optane PCIe SSD + 1TB HDD 7200RPM
17" 144Hz G-sync full HD IPS Anti-Glare
8.33lb
3-5 hours

If you want to step up into high end gaming but can't afford any of this year's model. The HP Omen here is a good option.
Hardware
There's a lot going on with the hardware on the Omen here. First of all, it's cheap because the hardware is pretty much from last year. Although you will still have a good performance for gaming , editing and modeling.
That's mainly because the 1070GTX here was considered to be a high end GPU last year and this year is just as equal as RTX 2060 as far as performance goes.
The 8th generation CPU might deter you from buying it but if you check the clock speeds and the number of cores, it's pretty much the same as the 9th generation version.
One reason not to buy this one is because the lack of pure SSD. The HDD+16GB Optane just won't cut it for today's games and software. Because this is a 17inch laptop though upgrading is easier and cheaper.
The coolest thing about this laptop is the display. It's got G-sync(the only one out of the entire list) and it's 17 inch with 144Hz. Screen tearing will be minimal to none and you'll have the best gaming experience with the 17inch display too.
Performance
Like I said performance isn't that far from the RTX 2060. It's about ~10% less. Oh no 5-10FPS less in OVerwatch Boo Hoo!! Next !!!
You'll still hit three digit FPS on ultra settings for most games depending on how graphics demanding your game is.
For video editing and 3D modeling however it may be a beter choice because it's got that 8GB of vRAM.
---
Best Value Core i7 Laptop Under 1000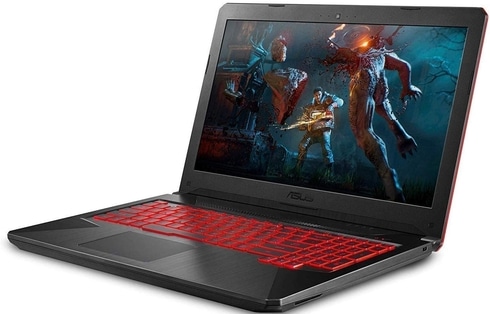 Core i7 8750H
8GB RAM DDR4
NVIDIA GeForce GTX 1050Ti 4GB vRAM
256GB SSD M.2 SATA III
15.6" Full HD IPS Anti-Glare
5.1lbs
4h Max

From here on we'll start looking at above-average laptops for those on a budget who don't really need a lot of power but a good processor and a graphics card to get stuff done.
We'll start with the most powerful one out of them.
Another little gem you'll find online. This little guy right here offers the best value for the price.
Hardware
RAM and Storage are there, DDR4 and SSD(although it's just SATA), check. CPU is high end, 8th generation, check.
The main takeaway and what will limit the performance of this laptop to "mid range gaming" and just above average gaming is the GPU.
Performance
The 1050Ti is not considered an entry level GPU just yet though, it has 4GB of vRAM and enough CUDA cores to play a few games on ultra settings (though most of them at medium settings).
Some examples:
Sniper Elite 4 on ultra settings.
PlanetSide 2 On ultra with everything else turned On.
Monster Hunter World with medium settings.
Witcher 3 with medium settings.
WarHammer 2 Total War medium settings
RainBow 6 Siege max settings
WoW on high settings +60 fps.
As for Video editing, 3D Modeling, as long as you upgrade it to 16GB you'll have a pretty good performance and you won't have to wait a really long times for things to render or have your viewport slow down to a crawl.
Design
There are two things that you may need to upgrade in the future. The RAM and the SSD. Obviously the design is superb and upgrading is very easy too, otherwise we wouldn't recommend this model.
A few cons we've found on this one so far:
The speakers suck, they're well positioned but they have just bad quality.

BIG ASUS Logo in the back

Keyboard and trackpad are of average quality.
Pros:
No abysmal battery life: 5 hours with light tasks.

Again easy to upgrade

No heating issues
Note that this laptop is more powerful than the following laptops we'll list and under 1000!
---
Core i7 9750H 4.1GHz
16GB RAM DDR4
NVIDIA GeForce GTX 1650 4GB GDDR5
256GB SSD + 1TB SATA 5400RPM
15" full HD IPS
8.58lb
1-4 hours

This dell laptop is actually substantially more expensive than the ASUS TUF but it has a lot of upgrades over it.
Hardware
The CPU for instance belongs to the 9th generation, RAM is already upgraded to 16GB, the SSD is there with a nice 1TB HDD for extra storage.
Performance
What's more important to consider is the GPU: The 1650GTX. It's a graphics card that a bit more powerful than the 1050Ti so you'll get a hefty increase in performance but you still won't exactly call it "high end gaming", you'll get an increase in FPS at medium settings across all games.
Gaming: this machine is still designed for above average gaming, which is for 70% of gamers out there. T
You'll still be able to hit three digit fps numbers at medium settings. Mickey Mouse games like battleground arenas (LoL, Dota 2) will go past +150 fps at the higest settings of course
MMORPG games like SkyRim, WoW will run at +60fps with medium settings though.
First person Shooting games like Overwatch will average 65fps at medium settings and Fornite at epic settings ~50fps.
Editing/3D Modeling:
As far as video editing/3D modeling, there won't be much of an increase when dealing with larger files as in building bigger models/using bigger timelines (due to the same amount of vRAM as the 1050Ti) but rendering/exporting/viewporting will be substantially faster both due to the increase in CUDA cores and the 9th generation CPU of this model compared to the ASUS TUF.
Design
Let's start with the biggest concern for any gaming laptop: heat.
It gets warm, buy a cooling pad, the end.
No actually this thing will only get very hot if you block the cooling vents on the rear (these are where the.2 fans are located).
So make sure wherever you place this laptop, there's enough space between the vents and the surface for the hot air to escape,Follow my advice and you'll be gaming with this thing for years.
Other cons you'll find with this model:
Lots of win10+dell bloatware, removing it will reduce boot up times to about 10 seconds.

The 1TB HDD is cheap and slow: 5400RPM and the 256GB SSD is very little space to install games/cad software and files.

Speakers are bad, be prepared to buy a headset.
Now more PROS:
Lots of ports: 3USB3.0 ports, SD Card Reader, Display ports, you name it.

Above average battery life: 6 hours on power mode with light tasks.
---
Best Budget i7 Laptop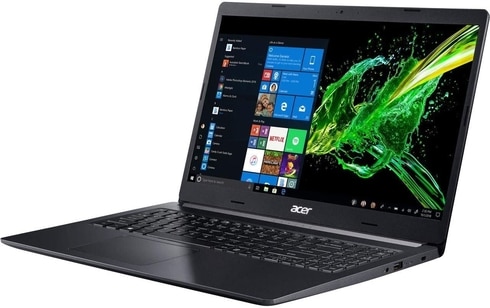 Intel Core i7 8565U
8GB DDR4
NVIDIA GeForce MX250
512GB PCIe NVMe SSD
15.6" full HD IPS
5.97 lb
4 hours

The cheapst laptop on the list, this is both due to the CPU & GPU which are both entry level. Don't be mistaken though, this is not a "weak" laptop broke gamers have to settle with.
Hardware
Every spec is decent for light gaming especially the CPU. The Core i7 8550U belongs to the "Ultra low power" line of processors, these usually have less cores than their "HQ" "H" "High performance counter parts" but almost the same amount of clock speed.
That's because ever sicne the release of 8th generation processors the gap between newer generations isn't abysmal. And we've mentioned before gaming/editing in software (modeling/video editing/photo editing) doesn't really rely on multiple cores but on clock speed.
So again what will actually limit the performence to average at best is the MX250. This is the smallest of the fries of the 10th generation gfx cards but it's still 5X faster than integrated cards and about 1.25X faster than the 940MX.
Performance
Gaming: This is a card for very very light gaming. The highest settings I could go with this gfx card was medium settings with 40fps for the most graphically intensive games like WoW, OW, PUGB,etc. Mickey mouse games like Dota 2, CS:GO & LoL will still hit +100 fps though but those fps are pretty useless if you dont have a +60Hz display which this laptop does not.
Editing: This card is perfect for Photo Editing . The spaceious PCIe NVMe SSD will help with panoramas and reading/writing high resolutions photos. The8GB RAM should let you launch LightRoom, PhotoShop, indesign and 10 web browsing tabs at the same time too. Photo Editing applications again only require a "dedicated GPU" and nothing more.
This is not something I'd recommend for video editing if you apply accelerated effects you'll experience some laggin with rendering. Simple video editing with cuts and transitions some small effects will do alright though.
3D Modeling: This card is just good enough for simple models, simulations, scenes. Perfect for anyone going to college/school to learn 3D Design software. Definitely not something for anyone who's serious about CAD design or working at a company. 2D models are fine though.
Design
Any lapto pwith a low power CPU along with an entry level graphics card assures you of only one thing: no heating issues whatsoever. I haven't experienced anything on it not even the usual warm keyboard feeling when gaming on it.
Note that there is a whole variety of models like this one released by Acer. All of them have no problems with thermals but there's a few things you need to know about it.
BackLit Keyboard: The 17" models do not have it. This one does though.

Upgradeability: they're all easy to upgrade, very easy, in fact these line of computers are known for their upgradeability. Some modell do not come with the cord you need to install another storage drive, if you are int he USA you could ask Acer for one or buy one yourself otherwise.

Speakers: nearly all models have a great sound system. I am typing this review while playing a nice song in the background and I can clearly distinguish all musical instruments and it's loud as hell. Some units however may be defective in this department.
---
Best i7 Quad Core Laptop under 1000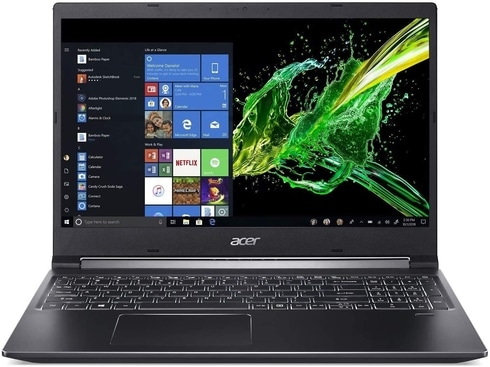 Intel Core i7-9750H
8GB DDR4
NVIDIA GeForce 1050 3GB vRAM
512GB PCIe NVMe SSD
15" Full HD IPS
3.31lb
7 hours

Lastly but not least a pretty rare Acer Model.

Hardware
PCIe NVMe SSD and DDR4 RAM are there. However there's something unusual with the CPU & GPU combo. The CPU is way too powerful for the entry level GPU it has.
That's not all, the GPU actually has 3GB of vRAM instead of the usual 2GB. That's not a bad thing it's actually a good thing if you're doing video editing/3D modeling but it doesn't help much for gamers +1 of vRAM won't make your FPS go higher.
What's more interesting again is the CPU is a 9th generation Core i7 CPU which is hella fast.
If you're a gamer, you won't get any hefty increase in performance or any performance worth spending money on but if you are video editor or working with 3D models/scenes then you'll definitely put the 9th generation CPU and extra vRAM for good use. Rendering/Exporting will significantly increase over the Acer Aspire 5 which only has a Core i7 "U" CPU with four cores!
The GPU again starts to step up into "mid-range" territory so it will help as well. Not for heavy video editing/large models and make rendering/editing a breeze but it should make anything medium sized/not to complex run faster than with an entry level GPU.
---
How To Buy The Best i7 Laptop
To be able to buy a really good core i7 laptop you need to be able to understand what the numbers and labels of their processors mean. You also need to make sure that you've got enough and GPU power for what you want to do with it and to avoid certain types of storage. Anyways, we'll go over all of that so you get the best performance for your buck!
CPU


Let us first explain a few features that all processors have:
Cores
Core i7 processors have "mini processors" referred to as "CORES". Roughly speaking each CORE acts like a single processor and can either work a single application or share the workload of a single application with other CORES. So the more CORES you have, the faster a single application might run.
Hyper Threading

Hyper threading multiplies the number of cores you have by a factor of 2 but hyperthreading makes turns them into "virtual cores" rather than physical cores.
Hyperthreading in an six core i7 processor will then give you "12 threads" where each thread acts as a single core.
Which programs take advantage of hyper threading?
There are very few programs that take advantage of multithreading. In fact, it's just an instance of a program that might use multithreading or share its workload among all the cores to make it run faster. Some examples: rendering, exporting,decoding and virtual machines.
On the other hand things like gaming/editing/modeling do not benefit from multiple cores only from clock speed that is the velocity of a single core or the core they're using.

Turbo Boost
This feature allows your CPU to hit higher clock speeds than its base speed. For example a processor with a base clock speed of 2.4 may go up to 3.4GHz.But that won't happen all the time. It will only do so when needed and when the conditions allow it (when the temperature isn't too high). If it does turbo boost to its high clock speeds at high temperatures or is forced to do so (overclocking), the processor will melt and stop functioning.
This is why it's important to make sure your laptop stays cool and has great ventilation.
Cache Memory

A processor is only responsible for calculations but where does it get the data to make those calculations? From your storage device right? Or From RAM? But those are way too far from the processor and it might take way too much time to wait for the next piece of data after it's done calculating another piece.
So the processor needs a container of data that's a lot closer to it and that can feed it data much quicker. This is the cache memory.
Cache memory is not only hard to make but extremely expensive. So you'll usually have a few Megabytes at the most. The more you have, the faster you'll processor will operate.
Generations : 4th, 5th, 6th, 7th, 8th, 9th and 10th!
The 4th 5th and 6th generations are pretty much obselete. You might find them at a computer repair or at a computer museum but you won't find them on an online store unless it's a second hand computer.
How can you tell which generation are youd dealing with?
Just look at the first number :
Ex: i7 HQ 4700 (Hasswell) is of the 4th generation while i7 HQ 7900 is the 7th generationa ( Kaby Lake)
I know there's little point in going over each generation but it's still worth talking past generations so you can see what usually changes Here's a quick breakdown behind each generation.
4th generation = CPUs within this category were especially designed for mobile computers and energy efficiency in mind.
5th generation = An overall increase in 10% in battery and speed over the previous generation.
6th generation = An overall increase from 10-20% in battery and speed over the 5th generation. Graphics increased performance by 40%.
7th generation = Not much improvement over the previous generation. However it's more energy efficient (a bit more batter life).
8th generation= There's a huge difference between the 7th and 8th generation. A hefty increase in clock speeds, +2 cores and more cache memory(+2MB).
9th generation = a +2MB cache memory increase and a 10% more clock speeds.
10th generation = 2 cores + 2MB cache memory but more or less the same clock speeds as the previous generation.
Letter Suffixes: Core i7 H vs HQ vs HK vs Core U vs Core Y
The release of 8th generation processor has made figuring out what type of core i7 processor you're looking at HARD and even more confusing than before.
Since there are so many out there with different clock speeds & cores. I think instead of asking which processor is better, the questions should be
Which one do I need?
Each type has its pros and cons.
Let's go over what the suffixes stand for so you can see what I mean.
U = These are dual or quad core processors that operate on Ultralow power. Their performance won't be the same as the more expensive processors (H,HQ,HK) because they have more cores though sometimes depending on the generation the increase in clock speed isn't that great.
So you might be okay with if you don't really need the multicore feature of the other processors.
Who is this processor aimed to?
It's been designed to make machines portable and its usage is limited to basic tasks: office work, programming, games in 2D, movies, etc. Basically anything that's not too graphic intensive.
You can run high graphics applications and games like CAD software or open world MMORPG games without problems but it doesn't necessarily mean you'll get great performance unless your processor (relatively weaker) comes with a really cool/powerful GPU.
Core i5 or Core i3 laptops usually have these types of processor. I think Core i3 or Core i5 "U processors" a better choice over core i7 U processors because they are not only much cheaper but have nearly the same clock speed and more or less the same number of cores.
Another advantage is that U processors give you a better battery life for obvious reasons.
Y or M = Mobile.
The Y or M label will depend on the generation. Long story short, these are the weakest of the weakest of all processors out there, they offer little to no benefit from the U line of processors. They're a lot smaller and run at lower clock speeds so they can fit into more portable devices without the need of fans and so laptops with them have zero noise when running.
HQ= High performance graphics Quadcore. Ex: Core i7-7700HQ
These were the labels used before the 8th generation took over. This suffix meant that these processor had four cores and were designed for anyone dealing with high detail graphics: gamers, CAD users & photo or video editors. High performance recent processor no longer use this label.
The 8th generation changed that label to just H.
H= High Performance . Ex: core i5 8300H, core i7 8750H
Processors with this label have 4-8 cores depending on which family and generation you are looking at: Core i5 Core i7, 8th 9th and 10th.
If a processor is of the core i5 family and carries this H label, however it will have 4 cores.
Core i7 processors with the label H will carry 6 physical cores.
HK = High Performance Unlocked
The label basically stands for "unlocked". It's like they're trying to communicate that these monster have been freed from their restraints and can now run wild so they can hit their highest clock speeds.
Laptops having this processor need a pretty good cooling system and enough space to make sure the processor doesn't auto destroy from the high temperatures.
You'll usually find these on bulky & thick 17" laptops.

As far as I am aware there are no 8th generation Core i7 HK processors on laptops.

These are the most expensive and probably unnecessary unless you just want all the computer power you can get your hands on and don't mind spending a lot of cash

Gamers don't necessarily have to opt for this one if they wanna hit +100 fps with ultra settings, the GPU actually becomes much more important.

These only become useful for video editing and photo editing. Speeds this high will make applying effects/editing much faster.
Anyways, I hope that was enough to give you a basic understand. If you need a better explanation, you can always check out this guy's videos on his channel if you want to understand any topic about computers.
RAM
There's no point in having a really fast processor and not enough RAM.
If you want to use each core to the fullest, you need to feed your processor with more data that it can handle so that after every cycle it doesn't have to wait for data to come up because it's already there.
You do that by having enough RAM (and of course fill it all up with very large amounts of data files otherwise they're useless)
8GB RAM
To be able to multitask with basic applications (U processors are best).
This is also enough for pretty much any type of game unless you multitask a lot while gaming (for which you will need 16GB + HQ, H, HK processor). This is also the limit for Photo Editors (U processor recommended).
16GB RAM
This is useful for very large 3D models,scenes or huge timelines for video editing ( paired up with a nice H, HQ or HK processor).
32GB RAM
This is pretty much useless for anything except extremely super large models in CAD software or for video editors using Adobe After effects along with Adobe Premiere at the same time. 32GB will give you an increase in performance but they start to be diminishing returns past 16GBs.
Storage
HDD bricks are mostly gone. SSD's taken over but there are two types of SSDs to choose from: SATA III and PCIe NVMe.
Solid State Drive (SSD) vs HHD bricks(HDDs)
Long story short SSDs are fast and HDDs are slow and should be avoided or upgraded.
SSDs will feed your processor with data at a much faster rate (this is important for gaming & CAD software).
It will also allow you to write data several times faster (important for editing & applying effects be it with animation, CAD or video editing software).
Bottom line if you don't get an SSD, your CPU will be bottlenecked by the lack of one and you won't be getting the best performance out of your processor.
PCIe NVMe SSD vs SATA III SSD
256gb M.2 PCIe NVMe SSD. A lot of letters right?
256GB stands for how much storage you'll get. M.2 Stands for the type of socket it uses. SSD stands for solid state drive and…
PCIe NVMe stands for " the fastest storage in the market", that's really all there is to it. Rather than a giant block inside your laptop, this is a small card that goes in nicely to the motherboard. It is fast!!! No more PTSD every time you see a loading screen or try to open up anything.
SATA III SSDs
Use another socket or rather the "SATA slot", these are several times slower than PCIe NVMe SSD but they're still way faster than HDDS.
Hard Disk Drive (HDD)
HDDs on the other hand offer huge storage capacities at a much cheaper price. If you are a gamer, getting 512GB of SSD storage might no be a big problem but
anyone doing any type of 3D work or photo/video editing might actually need 1TB of storage and that's where HDDS might come in handy, to act as a second storage drive.
Storage Speed
For your entertainment purposes, here's a breakdown of storage speeds:
1. SSD PCIe w/ NVMe Protocol
2. SSD on PCI Express interface (some of the M2 slots offer this)
3. SSD on SATA3 M.2 interface
4. SSD on SATA2 M.2 interface
5. 7200RPM HDD
6. 5400 RPM HDD
7. 5000 RPM HDD
8. 4600 RPM HDD
9. Green HDD
You'll only find #1 & 3 & 5 & 6 on modern laptops though. The rest are either obsolete or are only available with desktops.
Dual Storage SET UP (SSD+HDD, SSD+SDD)
Luckily most high end laptops with a core i7 processor come in 15" or 17" sizes which allow you to have both an SSD + HDD on yours, so you can get the best of both worlds.
You should use the HDD to store all of your heavy files and the SSD for any current file you are running (software, game, or projects). Having your OS on your SSD will also allow you to boot up your system in literally a few seconds.
5400RPM
I Have to dedicate a small section to these bricks. They're the worst of the worsts you can get on a laptop. It's horribly slow.
It's usually huge companies that still offer you with these. The reason is probably because they have a huge stock of these bricks they bought from China 5 years ago and they just don't know what to do with them. Honestly, I can't think of a better reason why they still have them on some of their models. on how I still see these bricks on newer model
What should I do with a 5400 RPM HDD?
If you go to best buy and find a nice deal with nice specs except for this horrible thing. The best thing you can do is take this brick out of your laptop and place it inside an external enclosure and use it as a back up drive from then on.
If you got a laptop that's old but you want to see if you can still get a nice performance from it if you an add an SSD:
Buy a new Samsung 500GB 960 EVO SSD or a regular SATA III SSD.

Take an image of the 5400RPM HDD contents with Acronis TrueImage

Install this image on this new "SSD" drive

Insert this new SSD into your laptop

Take your 5400RPM and place it in the drawer and use it as a back up from then on
Graphics Card (GPU)
| | | | |
| --- | --- | --- | --- |
| Name | Cores | vRAM | Speed |
| MX150 | 384 | 2GB-4GB | 1532 |
| MX250 | 384 | 2GB-4GB | 1582 |
| 1050 | 640 | 2GB-4GB | 1493 |
| 1050Ti | 768 | 4GB | 1620 |
| 1650 | 1024 | 4GB | 1560 |
| 1060 | 1280 | 6GB | 1670 |
| 1660 Ti | 1536 | 6GB | 1590 |
| 1070 | 2048 | 8GB | 1645 |
| 1070Ti | | | |
| 1080 | 2560 | 8GB | 1733 |
| 1080Ti | 3584 | 11GB | 1600 |
| 2060 | 1,920 | 6GB | 1680MHz |
| 2060 Super | 2,176 | 8GB | 1650 MHz |
| 2070 | 2304 | 8GB | 1620 MHz |
| 2070 Super | 2560 | 8GB | 1770 |
| 2080 | 2944 | 8GB | 1710 |
| 2080 Super | 3072 | 8GB | 1815 MHz |
| 2080 Ti | 4352 | 11GB | 1650 |
To keep it short if you are aiming for a core i7 laptop for high graphics applications, you are definitely going to need a "dedicated GPU" as opposed to a "integrated GPU". The table above is a list of the most regular GPUs found on laptops.
There are two types of dGPUs:
Consumer Dedicated aka Gaming Cards
I really hate the label "gaming cards". They are not just for gaming. These cards can deal with most applications & 3D projects with no issues at a cheaper price than workstation cards in fact!
Workstation Cards
Which are supposedly better designed for CAD software & some video editing applications* . Don't be afraid to pick gaming cards for any type of sotware though. Take a look to my adobe premiere, Solidworks, Animation posts to get down to details.
To summarize:
You should only consider NVIDIA GeForce graphics cards. AMD Cards are alright if you deal with basic applications & run small 3D models or don't mind gaming with low to medium settings.

Here are a few points about the 9th and 10th generation NVIDIA GFX cards:

High end gaming will require anything above or equal to 1060GTX or 970GTX.

the MX150, 940MX, 1050 (non-ti) are basically low end cards for light gaming, small timelines in video editing and for those beginners in CAD/Modeling software.

Most gamers & professional video editors or CAD users will do fine with either a 960M, 1050Ti,1650,1660 and 1060GTX,2060RTX.

Laptops equipped with a 2060RTX currently offer the best performance/money ratio.
Comments?
Have any suggestions for this list, comments to help us improve this list or guide? Please let us know in the comments below.
Author Profile
I am physicist and electrical engineer. My knowledge in computer software and hardware stems for my years spent doing research in optics and photonics devices and running simulations through various programming languages. My goal was to work for the quantum computing research team at IBM but Im now working with Astrophysical Simulations through Python. Most of the science related posts are written by me, the rest have different authors but I edited the final versions to fit the site's format.