Best Laptop for Architecture Students and Architects 2018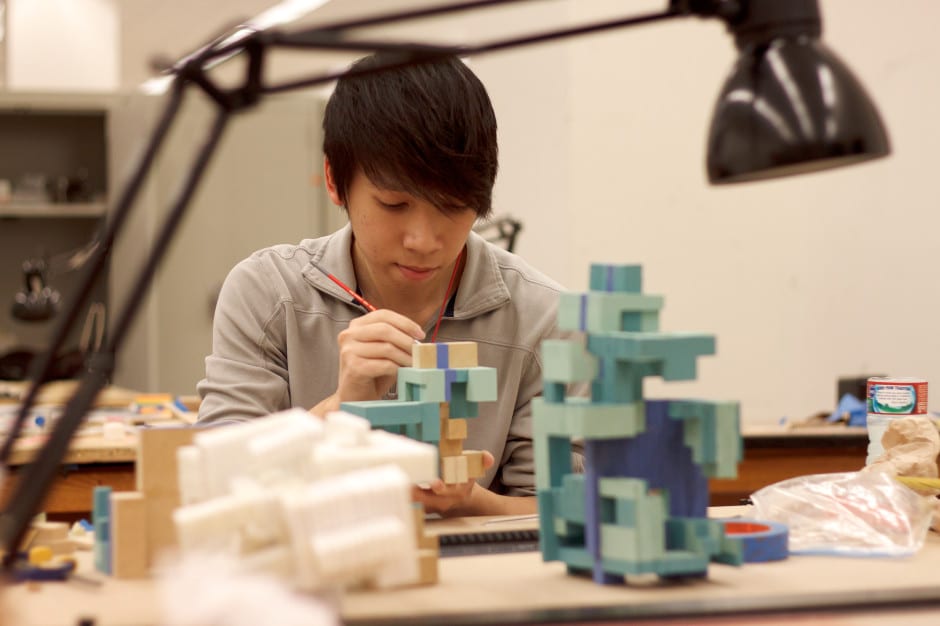 Because today's architectural design and drafting are mostly done on computers, you will undoubtedly need a powerful computer or laptop capable of handling any drafting and design software for your models. There's really no other way around for architecture students when it comes to deciding whether or not to buy a laptop. You are really going to need one especially after your first years.
How do we find the best laptop for architecture students and architects?
Before you mindlessly buy the heaviest and most expensive laptop shown around other sites, I advise you to go through this article especially if you are a freshman or starting architecture school because I assure you: you don't need to spend thousands of dollars looking for one. Hopefully you'll avoid all of that and other common mistakes architects make when buying a laptop.
So what's in this article?
A guide which in includes discussion of your program, curriculum, software, classes and recommended specs for your laptop plus the 5 best laptops for architecture students I found as of 2017. I'll go over them first for those who already know what to look for. If you don't, you can jump to the guide by using the table of contents.
Top 10 Best Laptops For Architecture Students And Architects

Whether you are a professional or an architecture student, you should find a suitable laptop for your studies regardless of your budget and the complexity of your models and projects within this list. The following 5 laptops are aimed with students in mind however if you are a professional you have the choice of picking any of these 8 laptops depending on the type of work you are in involved with.
Best MacBook Pro For Architecture Students
Portability
Battery
Display
Graphics
Performance
4.5 pounds
9 hours
15" Glossy
Retina Display

AMD Radeon R9 M370X 2GB
i7 HQ 16GB RAM
512GB PCIe SSD
Pros
Cons

Beautiful, high-quality, ultra high-resolution display (2880×1800, 220 ppi).
Relatively thin and lightweight, especially for its display size.
Excellent battery life.

Expensive
Cannot be upgraded after purchase

It is no secret that the Apple's MacBook Pro is one of the most high quality and durable laptop today. As an architecture student, it comes down to a personal choice whether or not to roll with one. If you are a mac user, you'll definitely put up with the need to boot camp every now and then if you ever need a drafting software that can only run on Windows (Revit), however some universities don't use Revit in their curriculum in which case a MacBook Pro becomes even a better choice.

The model I'm showing you here has all the specifications required to run any 3D Modeling software for architecture school while still staying relatively lightweight, only 4.5lbs. Apple's products are not easily upgradeable so make sure you choose this configuration or above before buying one.

What do you get from the MacBook Pro in particular? The retina display (2880×1800 resolution) which along with the IPS technology will give you an extremely accurate color reproduction. Useful for those using PhotoShop and any other image editing software along with your Drafts/Designs.

Also a lightning fast PCIe-based Flash Storage(256-512GB) to make sure you boot up in no time to get back to work. This is actually one of the latest SSD technologies and not many laptops out there have them.

It goes without saying MacBooks in general maintain their high quality keyboard and touchpad along with their long battery lives.

This one has almost 10 hours despite being a machine capable of heavy 3D work, not many laptops will offer you a battery that long while still being able to run 3D Modeling software.

If you go for the Pro, definitely aim for the highest specs you can afford. Most importantly, make sure you choose any configuration with the AMD Radeon R9 M370X for GPU which is more enough to handle all of your undergraduate coursework. If you don't do that, you will not be able to run pretty much most of the software you'll encounter.

It is by no means a cheap machine but it is a very good investment. Why? With apple's support care and reputation for durability, it will sure last you throughout your entire degree to handle any assignment you encounter.
Best Laptop For Architecture Students
Portability
Battery
Display
Graphics
Performance
3.9lb
8 hours
15" Full HD
Matte Display


NVIDIA GeForce GTX 960M 2 GB

i7 HQ 16GB RAM
512GB PCIe SSD
Pros

Cons

Excellent Battery Life
Extremely Fast SSD technology
Lightweight and Portable
Gorgeous display


Pricey
Weird Webcam Position

Some of you have probably already checked out the DELL XPS 15 and are wondering if it'll be enough to handle 3D Applications encountered during an architecture program. It actually can but like most laptops that are not workstations, it's limited to what it can do. Just don't expect these laptops to handle any rendering task from far more complex projects than the undergraduate level, that's for workstations.

Surprisingly, despite being much lighter than all of the options presented here at only 3.9 lbs, it sports the same graphics card recommended on our guide and by most architecture programs: GeForce GTX 960M with 2GB GDDR5.

And of course has an i7 multicore processor (up to 3.5Ghz) and just like the MacBook Pro a blazing fast SSD (PCIe based) for storage with plenty of storage capacity to store all the heavy output files from your 3D drafting & modeling projects.

Beware the Dell XPS 15 comes with a wide range of configurations and models. Make sure you opt for the 16GB along with the 1080p resolution to increase both the performance and its battery lifetime. There's really no need for a touchScreen nor higher resolutions for modeling and designing with architecture software.

Should you still decide to go for the full QHD which throws a 4k display resolution and a touchscreen display (that will reduce your battery significantly), don't panic if your software doesn't run well on it. Just switch back to a lower resolution setting. Most 3D Modeling applications are not optimized to work at such high resolutions just yet.

Let's not forget the fact that it's a windows machine meaning there will be compatibility with virtually every software that will be presented to you.

The Dell XPS 15 is by no means the most powerful laptop for architecture. However, it's the right configuration and performance for any architecture project encountered in a typical undergraduate curriculum while still having a long battery lifetime along with great portability that makes it the best laptop for architecture students.
Portability
Battery
Display
Graphics
Performance
5 pounds
4 hours
15.6" Ultra HD
IPS Display


NVIDIA GeForce GTX 960M 4 GB

i7 HQ 16GB RAM
512GB+1TB Hybrid
Pros
Cons

Ultra high-resolution display
High Storage Capacity
Great Storage & Performance

Poor Battery Life

There are a few reasons why I recommend this particular model. Not only does it meet all the requirements for undergraduate architecture coursework. It actually goes a bit beyond that.

Of course, t's got the i7 multi-core processor, SSD Driver and 16GB RAM that the Dell XPS 15 & MacBook Pro have, which will allow you do heavy multitasking even when running several and applications when designing.

One of the main differences is the bit increase in performance from its graphics card: Nvidia GeForce GTX 960M with 4GB vRAM. The extra vRAM on the video card will allow you to work with bigger and larger complex models & designs much more smoothly.

Another area where it excels at is the display. It's got higher resolutions than both the MacBook Pro & Dell XPS 15 while having greater color accuracy (115% of the sRGB gamut). Despite all of that, it's near the same price as both of the above.

The storage is a bit different as well. It's not just an SSD but a hybrid set up: 256GB SSD +1TB HDD. This is in particular useful if you have several dozens of projects and models or a library of files you find useful when designing. You can use the SSD for your software and operating system to get an increase in performance from them and the HDD which has more than plenty of capacity to store all of your other files and projects.

But that's where all the good stuff ends, all of this doesn't come without caveats. As expected from high resolution and beautiful displays, the battery life only goes as high as 4 hours. It's also on the heavier side with 5.1 lb.

Bottom line is if you don't mind its portability & battery life or if your laptop will just be sitting up in your studio, this is the best laptop you can get for architecture software & programs.
Best Laptop for Architectural Rendering
Portability
Battery
Display
Graphics
Performance
5.3 pounds
4 hours
15" Full HD
Matte Display

NVIDIA GeForce GTX 1060 6GB
i7 HQ 16GB RAM
256GB + 1TB

Pros
Cons

Good Coolin Technology
Excellent 3D performance
Great Storage.


Poor Battery Life

Don't be thrown off by the huge gaming tag on it. Just like the Acer Nitro, it does meet all the specifications needed to run all the architectural software & projects you'll encounter . It does so marvelously as you can see by many reviews outside on amazon. It's actually one step beyond the Acer Nitro.

Why? it has a way more powerful and recent GPU: Nvidia GTX 1060. This will give you a greater performance with 3D software for projects with more complex and larger models. That's not all the benefit of having a better graphics card. Though they are not a must for rendering, if you have already maxed out on RAM & CPU (quad core & 16-36GB RAM), then rendering will be aided by off loading some of the computations to the graphics card.

It also has the combination of an SSD and a Spinning HDD which can be replaced also be replaced if you don't like the hybrid setting.

Among other of its most salient features that makes it unique for architecture and rendering it's cooler technology, it won't heat as much as other options for the long sessions of drafting with 3D software and especially rendering which in turn will increase the lifetime of your laptop significantly.

It does also possess a very accurate color representation along with a full wide range of connectivity which includes a DVD-CD Driver.
Portability
Battery
Display
Graphics
Performance
5.6 pounds
5 hours
15" Full HD IPS
Matte Display

NVIDIA
GTX960M 4GB
i7 HQ 16GB RAM
1TB HDD+ 128GB SSD

Pros
Cons

Powerful for the price
Decent battery life.
Good Graphics Card.
Excellent keyboard


Heavy
Low Quality TrackPad


Here's another laptop meeting the requirements for architecture software. The GPU in particular has more RAM like the MSI Apache above.

This one however comes in two different models: one with a 128GB SSD + 1TB hybrid and an Nvidia 960M GPU with 4GB of video RAM and the other one with a 1TB HDD only (no SSD) and a Nvidia 960M GPU with 2GB of RAM( minimum requirement for GPU).

Ideally you would want the one with the SSD drive and a higher vRAM (more vRAM can load much more complex images).

Should you choose to opt for the base model with no SSD and 2GB vRAM (note they both have 16GB RAM which is different from vRAM), you can easily upgrade it by buying an SSD separately and installing it yourself. This is a good option if you are on a budget and you want to test out your projects and assignments before upgrading it to match up most of the laptops shown here.
Best Budget Laptop for Architecture Students
Portability
Battery
Display
Graphics
Performance
4.4 pounds
5 hours
15" Full HD
Matte Display

NVIDIA GeForce GTX 960M
i7 8GB RAM
512 GB SSD

Pros

Cons

Good 3D performance
Very Affordable
Relatively lightweight


Must be upgraded to 16GB RAM

Lastly we can't leave out architecture students or architects who are on a very low budget. You are going to be surprised by this gem and what it can do.

Starting with the performance, it has everything needed for 3D Drafting & Modeling: the good old usual and recommended graphics card: NVIDIA GeForce GTX 960M. Beware that the processor is only a dual core processor so it's not ideal for heavy rendering and heavy multitasking between intensive applications. However for having a smooth performance with 3D applications and architecture software, all that's needed is a graphics card and a high clock speed which this model has. The RAM is only 8GB but this is easily upgradeable to 16GB and it actually is far cheaper to do it yourself.

Luckily it still has an SSD with plenty of storage(512GB) so you will still get the same performance from all the laptops above when dealing with architecture software such as Revit, 3DSMax, etc.

That's not where all the good stuff despite being extremely affordable. It's also has a full HD display with a Matte Finish. The Matte display in particular will be useful if you spend a lot of time drafting and designing in the library or other highly illuminated work areas.

On top of all of that, it remains relatively lightweight (4.4lb) despite having great performance for 3D software. This is a huge bonus if you are a student or an architect who has to be constantly on the move showing your projects to clients.

If you are looking for a decent performance to run architecture software without much problems while still being affordable, this one will definitely fit the bill.
Best Workstation Laptop For Architects
In case you are a professional interested in workstations or you are a student in need for more power for far more complex projects. Then I recommend looking at these 3 options, while they're not very affordable and portable they will without doubt run just about any project you encounter during your curriculum and career. The main reason is their graphics card: Nvidia Quadro or AMD FirePro which are completely certified and supported by virtually all architecture software used today.
However, I do not advise these for students as the projects & assignments are not as complex as the ones encountered in industry level settings.
Lenovo ThinkPad P50
Processor: Intel Core i7-6700HQ Quad Core
RAM: 32GB DDR4
Hard Drive: 500GB SSD + 2TB 5400rpm HDD
Graphics: NVIDIA Quadro M1000M 2GB
Display:

15.6″ Full HD IPS Display (1920 x 1080

---
HP Z Book

Processor: Intel Core i7-4700MQ (x4 cores)
RAM: 8GB (Upgradeable up to 32GB)
Hard Drive: 500GB 7200RPM (Upgradeable)
Graphics: 1GB GDDR5 NVIDIA Quadro K610M
Display: 15.6″ FHD (1920 x 1080)

---
MSI WT72
Processor: Intel Core i7-6700 HQ
RAM: 16 GB (up to 64GB)
Hard Drive:

1024 GB 7200 rpm + 128 GB SSD (upgradeable)

Graphics Card: NVIDIA Quadro M3000M
Display: 17.3″ FHD IPS Anti-Glare

---
Dell Precision 3000
Processor:

Intel Quad Core i7-6820HQ

RAM:

16GB DDR4L

Hard Drive:

512GB PCIe NVMe SSD

Graphics: AMD FirePro W5130 2GB
Display: 15.6″ FHD

---
How To Buy The Best Laptop For Architecture
The Architecture Department
The first thing to check is what does your department has to say about computers in general . If you haven't, check with your department by contacting them directly or checking their website to obtain the following information before choosing a laptop for your studies:
Operating System
Believe or not, not all architecture programs require you to strictly use Windows. You might be surprised to know that a few are Macintosh all the way. Check your department in case you are enrolled into one of them. Most likely, they will not force you to use a Mac or a Windows machine but it's a good idea to go with the OS they use and recommend to make your studies much easier and less time consuming.
Lab
Most students don't really have to buy a laptop if their department has all the computers necessary with all the software they need installed for them. It is highly unlikely your department doesn't have one. But most architecture students do need to buy a laptop (or at least a desktop ) on their own anyways. Unlike other majors it is extremely difficult to rely on computer labs alone as an architecture student since you'll be dealing with 3D software on a regular basis during your undergrad years especially from your second year onwards.
Software
All departments use different software throughout their curriculum. It is a good idea to check your department's site for software that can only run exclusively in one Operating System and what kind of software in general you have to start getting familiar with.
For example, Revit and Rhino, require Windows. You can't use a Mac in such instances, your department will advice you to install Bootcamp and might even go as far as suggesting you not to buy a Mac Computer . Dual Booting can be a bit of a pain for some of us but not at all for others– so it is essential you find out exactly what software you will have to deal with, what you will be learning and so on. Checking with your department is your safest bet because all the architecture departments have different takes on software and operating systems for their curriculums.
Anyways, in case you are an incoming freshman or don't know what's ahead of you yet. These are the most common software encountered by architecture students:
Modeling: Rhinoceros 3D + Grasshopper, Revit

2D drawings: CAD

Model with straight shape: Sketchup

Animation: Autodesk Maya

Editing: Adobe After effects

Rendering and Visualization: Adobe Illustrator, Photoshop
Classes
As far as classes go, the first few semesters you won't start right out using software or become dependant on powerful computers as you'll be dealing with old school design tools. Which is why it is often recommended by some schools and your senior fellows to buy a regular laptop for the first two years or so, then buy a more powerful laptop for the rest of your undergraduate years. The reason being is that you will be much more informed on what to look for when buying a laptop for architectural work and whatever you buy will probably stay more up to date for the following years.
If you choose this route, you can choose a regular laptop for the first two years (I don't recommend just buying any laptop there are still some features to consider even if you are not going to do architectural assignments on it). Then come back two years later (hopefully the site is still here) and buy a laptop specifically for architecture design and modeling. However if you are in architecture school already or do want to buy a laptop right from the start, keep on reading because the following section will go through the features you should consider when buying a laptop for architecture school.
Recommended Specs For Architecture
Ok, now that we know what we needed to know about the program and software being used. Let us go over each feature we should consider in a laptop:
Display
Size
Most schools and fellow architects will recommend you to buy a laptop with at least a 15" display. The bigger the screen size the better your overall work will be as you'll be able to see your projects from a much wider perspective. Note that much of your screen will be taken up by toolbars and palettes with the rest of it being taken up by your drafts and designs so you want to maximize that space as much as you can.
Unfortunately the bigger the screen size the bigger and heavier the laptop will turn out to be. It'll be less portable and your battery life will also drain much faster than expected but there's really no other choice for architects. You have to deal with those drawbacks sometimes. You can't really choose a small screen size, 13" might be pushing it as that can be difficult and painful to work with for most people. Just try your best to strike the right balance for you.
Later on you will probably need an even bigger screen size (up to 17") as it would make it easier for you to show prospective clients, companies and employers your projects but for now a 15" inch screen is recommended both for portability and battery life as well.
Spec #1: 15" inch is highly recommended.
Resolution
A 1080p resolution will do. Don't go too crazy on resolution because there will be a few applications that have issues with it. Save your money from high resolution displays and fancy displaying features unless you really think you are going to need it and of course if you can afford it. Most 3D Applications are not designed to work with such high resolution displays which might present problems when running them(you might see everything out of place).
Spec #2: 1080 resolution. Don't go too far beyond that.
Performance
CPU
As far as CPU goes, the more powerful the processor the better it is for 3D Modeling and architectural design software. For rendering it is adviceable to get an i7 processor, the higher the number of cores the less time it will take for you to render your projects. If one core renders a picture in 1 minute, then 2 cores will do it in 30 seconds, 3 cores in 15 seconds, and so on. Just keep this in mind if you plan on doing a lot of rendering on your laptop or desktop computer( if you decide to buy both).
Spec #3: An i7 processor with as many cores as possible is recommended.
RAM
As far as RAM goes, the higher you go the better. It doesn't cost much and it doesn't affect the weight of your laptop either, only your pocket (it'll be a lil' ligther which is good I guess) but it's a good investment for your education.
Adobe and other 3D Modeling software do require computers with as much RAM as you can afford. It will improve rendering time and make your laptop capable of handling many large files. Also you're gonna be dealing with heavy programs simultaneously and a RAM comes in handy when dealing with that.
A laptop with 8 GB of ram is the minimum but 16GB or more being the recommended amount for animation and rendering which will become more common during the last two years.
RAM is cheapest as it ever was so feel free to increase it to the max if the laptop you choose is upgradeable. Again the more RAM you can get the better it is for handling lots of large files simultaneously and having all these heavy programs on at the same time. Otherwise, you might find that even a simple project can take an hour to render.
Spec #4: 16GB and beyond is recommended.
Hard Drive
Projects and files from architectural software are huge. Just consider all the images, textures and videos in high quality you would have to deal with. Needless to say they'll take up most of your computer's storage.
Before we discuss the hard drive. For those who don't know much about them there are currently two types of Hard Drives to consider:
Regular Moving Drive: These are the ones you are most likely familiar with and can be easily maxed out to 1TB or more but they are slower compared to Solid State Drives. They are also more fragile but files can be recovered from them if they are damaged (most of the time).
Solid State (SSD) : These are the fastest on the market today and are essential to increase the speed in loading times for heavy software such as the ones you'll be dealing with. I would say an SSD is a must for architects these days as everything will operate more efficiently with it .
The best part ?
It doesn't affect your battery life(it actually improves it) nor does it increase the weight of your laptop. Ideally you would benefit the most from both them. A high capacity hard drive to store your files and a SSD drive to install your software and operating system so as to increase their loading speed and make their operation more efficient and less time consuming.
Whatever you choose always settle for an SSD on your laptop, it is far more beneficial to have your software load much more quickly at the end. Why? You can always get an external hard drive for projects and regular files. In fact, an external hard drive is a must have for all architects and is required by most schools. Alternatively, you can store all of your files on the Cloud.
External Hard Drive: Like I Said, you need to get an External Hard Drive. Some classes will require you to bring your own , you can confidently purchase one right now without giving it much thought. You will also need it to back up your own files, you don't want to end up with a stolen or broken laptop and your 3 month long project gone with it too. Regular thumb drives just won't cut it. Your school most likely will recommend you to buy one with the following features:
USB 3.0 interface.

120 GB capacity (min) and 1TB

SSD Drive with USB *3 and Thunderbolt interface (in case you have to deal with Macs).
You can buy one such as the one on left right off the bat, no need to give it much thought really.
Spec #5: An SSD for storage is highly recommended.
Graphics Card
Ideally we would want the best graphics card on the market today to make our drafting, modeling and design much more productive. Even better, we would want a graphics card especially built to handle our software. In fact there are such graphics card today: the Nvidia Quadro / AMD Firepro series. Both of these graphics cards are approved to run architectural software flawlessly especially rendering and the only ones recommended by the people by the same software companies.
Unfortunately they can be too expensive and will definitely make your laptop much bulkier and heavier. They can be too much for the kind of work you'll encounter as an undergrad anyways in which case a graphics card like the NVIDIA GeForce GTX 960M might be more than enough. If you can afford to have a laptop with the Nvidia Quadro/AMD Firepro and don't mind carrying the weight or you just want to leave it at your studio, by all means do get one but don't be fooled by most websites that such laptops are a must for you. For an undergraduate student, they are not. Workstations are down to a personal choice. For those who opt for one, I've listed the most popular and suitable workstations for architecture at the bottom of this article. They can run far more complex projects than your undergraduate curriculum can offer.
Gaming Cards vs Certified Cards
Of course there are many laptops out there that offer great graphics cards and all and by their price you can tell they must be legit. While it is true gaming laptops are better than regular laptops which have integrated cards (Intel HD) for 3D applications and architectural software , they will never compare to the ones having a FirePro/Quadro graphics card.
Gaming Laptops and other laptops with dedicated graphic cards are fine for the kind of work seen during architecture school. Those are the ones on the top of this article. As mentioned before, you would want to aim for a graphics card like the Nvidia Geforce 960m and above. The older 15" inch MacBook Pro's graphics card can do just fine as well (Radeon Graphics Card). Most schools will also give you the same advice: a dedicated GPU with at least 1-2GB RAM. I would go with that for now and use the computer labs in the few instances you might need a much more powerful card.
Spec #6: A dedicated GPU like the NVIDIA GeForce GTX 960M or above. The Nvidia Quadro / AMD Firepro series are a personal choice for students.
Weight & Battery Life
We would all love to have the lightest laptop that can last all day long with a single charge, wouldn't we? Well there are such laptops today (MacBook Air) but they are not for architectural work unfortunately. You could buy one for the first year or two as mentioned before though. Just make sure to check with your department when is it you are going to need "The real McCoy".
Other than that, for reasons mentioned above, a laptop for architectural work will be heavy and the battery life will run out much faster compared to traditional laptops. The best we can do is to find the right balance of the specs we need (RAM,GPU,CPU) and how much weight we are willing to carry.
My advice would be not to go overboard with your laptop specs unless you think it is a necessity. For undergraduate work not all of you have to have an extremely heavy and powerful workstation just yet. Such laptops might prevent some of you from bringing them to the school in the first place unless you just want it to sit at your studio for school work. It's really a personal choice.
Operating System
Most Schools and seniors will tell you to get an PC Laptop because of compatibility issues with some of the software you will encounter (Revit, 3D Max for example) but you can still use a MacBook throughout your school years and be alright. There are two ways by which you can run Windows on Apple hardware these days:
'Boot Camp' to 'Dual Boot' and switch between Macintosh and Windows OS.

Use VMware Fusion or Parallels to run both at the same time.
The problem then is having to boot from one OS to another constantly if you have to deal with software for Windows on a regular basis.
However it really depends on your department, you might only have to deal with one out of 10 programs for Windows. If you don't mind dual booting constantly because you love your Mac so much, then a Mac is not a bad choice at all. I would do it no problems. You might be surprised that a MacBook Pro is a very popular choice among architects . Two reasons behind is the fact that PhotoShop, InDesign and other editing programs work much better on a Mac(or so they say) and the fact that they have really long readabilities most of them lasting all years of school and beyond.
But if you have to be on Windows all the time and most of the software you'll use will be in Windows anyways, there's not much benefit in using a Mac. Windows Machines are much cheaper as you probably know.
Note that running Windows with VMware or Parallels will give you both OS and Windows at the same time so your computer will need enough RAM to handle it(8-16GB) and an SSD (Solid State Drive) to operate faster and keep up with both Operating Systems. Even then, there will be performance issues when you try to run the heavy stuff. I wouldn't even think of running 3D Software with Parallels, BootCamp is better suited for that as it runs Windows Natively (by itself).
A 15" MacBook Pro fully specced out might be enough for your undergraduate work with the exception of not being able to use Revit and a few other software natively but on BootCamp it all works out well.
Some schools do not use Revit as much or not at all, yours might be one so their students can get by with a Macbook Pro with no issues. Again these are details you can easily check with your department's website.
Accesories
As far as accesories go, here are a few you might want to purchase without hesitation.
23″ – 24″ external monitor (if you don't have a desktop and will only use your laptop for drafting at home).

1-2 Terabyte external hard drive for data backups

VGA or DVI adapter for presentations.
USB mouse (a mouse is a must for architects, forget the trackpad). A popular one is the Logitech G700s

series it can be wired or not.
Laptop vs. Desktop: Which one to buy?
You may have noticed something interesting. With all that computer power needed , external hard drive and a huge exernal monitor and a USB Mouse: why not just buy a desktop? You are right you are better off with a desktop. As a matter of fact a laptop won't get you much work done as compared to a desktop and you'll actually start to feel its limits as you work on bigger projects and move away from undergraduate level stuff. Rendering will always be of much lhighier quality with a desktop computer with a suitable hardware configuration. Besides it will take you a long time to render on your laptop than a dedicated desktop. You would have to spend several thousands of dollars on a laptop (workstation) to match what a much cheaper desktop can do.
But as mentioned before, the whole point of a laptop for an architect is the portability it offers so you must get a laptop anyways. These are the options you have:
Buy a workstation( a powerful laptop with approved hardware that can match a desktop) for all your undergraduate work and for any complex project from internships, jobs or anything above the undergraduate level.

Buy a mid-range laptop along with a desktop. Use your laptop for all the undergraduate courses and assignments and a desktop/computer labs when far more complex projects come up or for rendering demanding projects.
The choice is highly personal. Some find more convenient to buy a workstation as they will only take their laptops for a few trips during the day or leave it at the studio. Others find it more convenient to make their laptop a bit more portable as they will be constantly going to school , work daily and taking their designs all over campus.
Conclusion
The most salient features to look out for a laptop to run software for architecture are the CPU and the graphics card. Many will tell you that any i7 processor and any dedicated GPU is fine. If this is your school department advicing you then it's true, by all means take their advice. However if it's another architect beware that the architecture field is very broad and software/programs vary from concentration to concentration and it may be very well true the specifications they use is fine for them but that may not be true for you. But again, it all depends on what software you will use. For undergraduate level software, the specifications and recommended laptops given above should be more than enough.
Best Laptop for Architecture Students
MacBook Pro
Dell XPS 15
ASUS ROG
Acer Aspire Nitro
MSI Apache Pro
Summary: The main thing to consider when buying the best laptop for architecture students is the hardware requirements for 3D Modeling software such as Revit and the complexity of the projects you'll encounter.